Having a macOS backup up is never a bad idea. Your machine may get damaged, could malfunction, or worse. No matter which problems may arise, backups can help you get your digital life back without starting from square one.
Apple has a built-in feature for this named Time Machine, and suggests backing all files up in iCloud. It's not a bad system – it's just not great. Time Machine can be finicky about restoring to a new or refurbished machine, and iCloud is iffy about syncing. All told, trusting Apple's chosen system is not your best bet.
But what options are there, and which should you use? We'll walk you through each, and let you know which is likely best for you when it's time to backup Mac.

How to Backup Mac Using Time Machine and iCloud
To use Time Machine, you'll first need an external drive. This can be a USB drive, AirPort Time Capsule (which have been discontinued), another Mac, or a Network Attached Storage solution. Because Apple has discontinued its AirPort routers, we'll focus on external drives and NAS storage wired directly to your Mac.
First, make sure your Mac is backing files up to iCloud. To check if it is, follow these steps:
Select the Apple logo in the top left of your menu bar
Select 'System Preferences'
Select 'Apple ID'
Make sure 'iCloud Drive' is selected
Select 'Options' to the right of iCloud Drive
Make sure 'Desktop & Documents Folders' are selected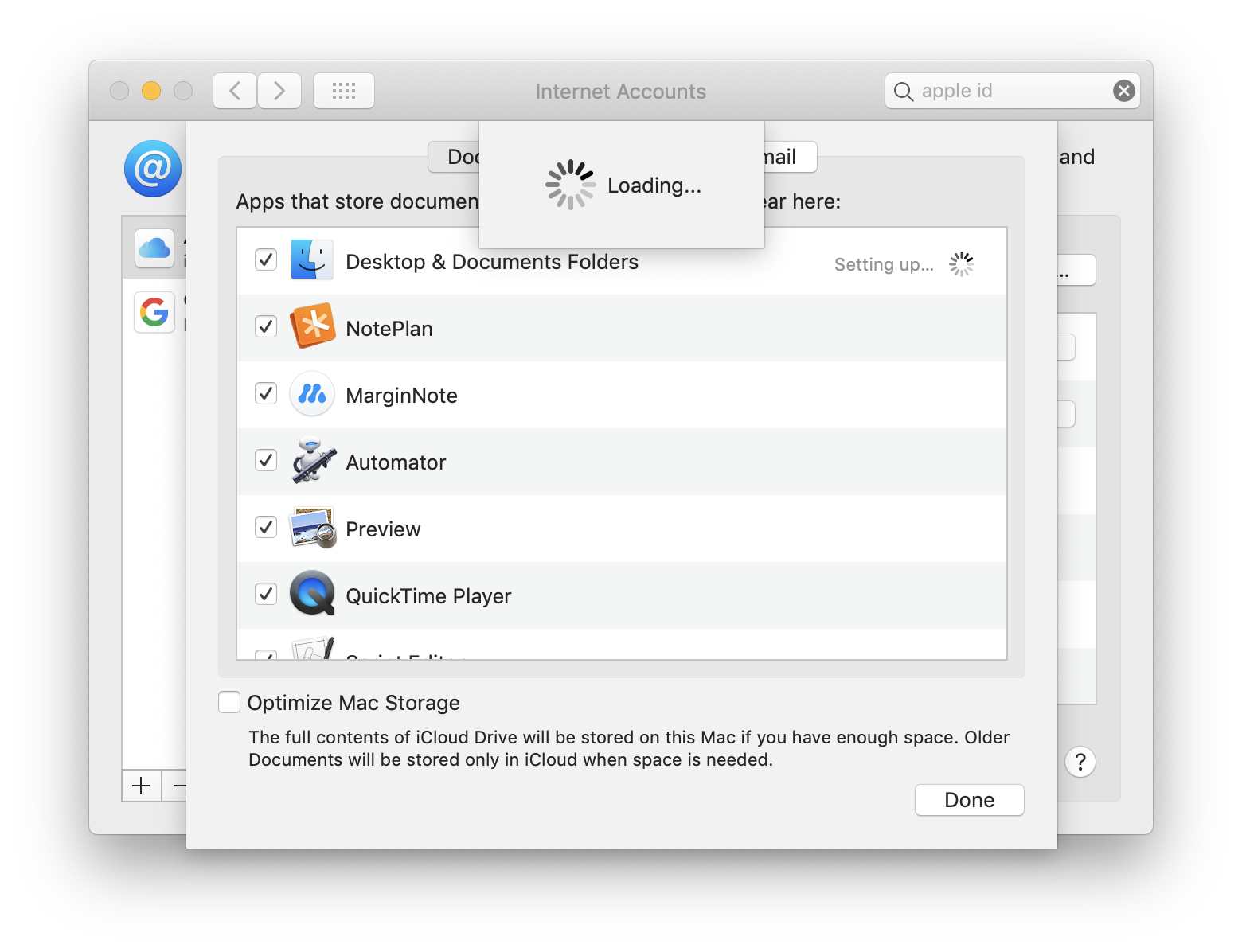 This ensures the files and folders on your Mac are syncing to iCloud. If you encounter a problem where selecting the 'Desktop & Documents Folders' option immediately toggles off or won't sync, sign out of iCloud on your Mac (System Preferences > Apple ID > Overview > Sign Out) and sign back in.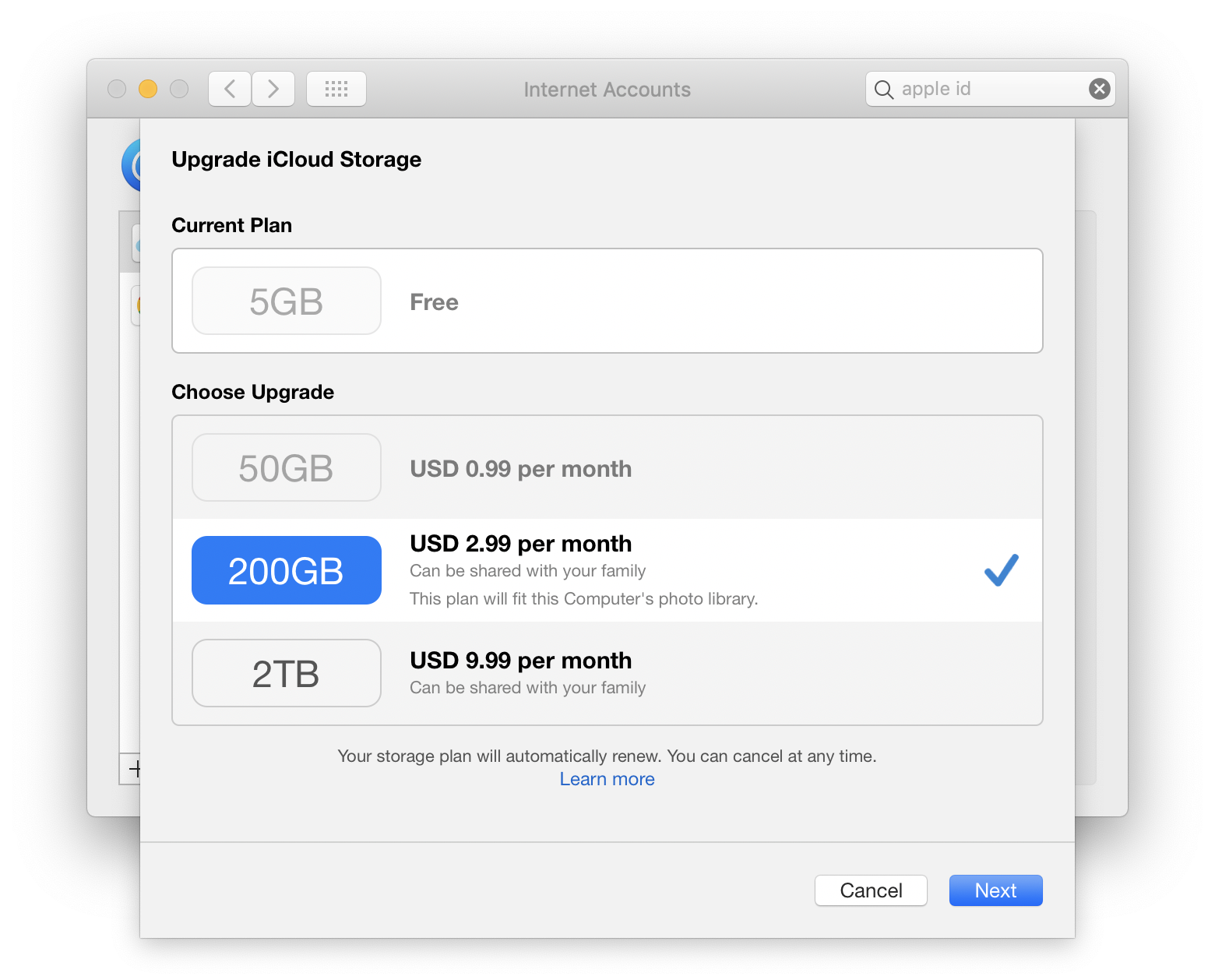 With an external drive attached to your Mac, take the following steps to backup your Mac using Time Machine:
Open the Time Machine app
Select 'Select Disk'
Choose your external drive from the drop-down menu
Click 'Use Disk'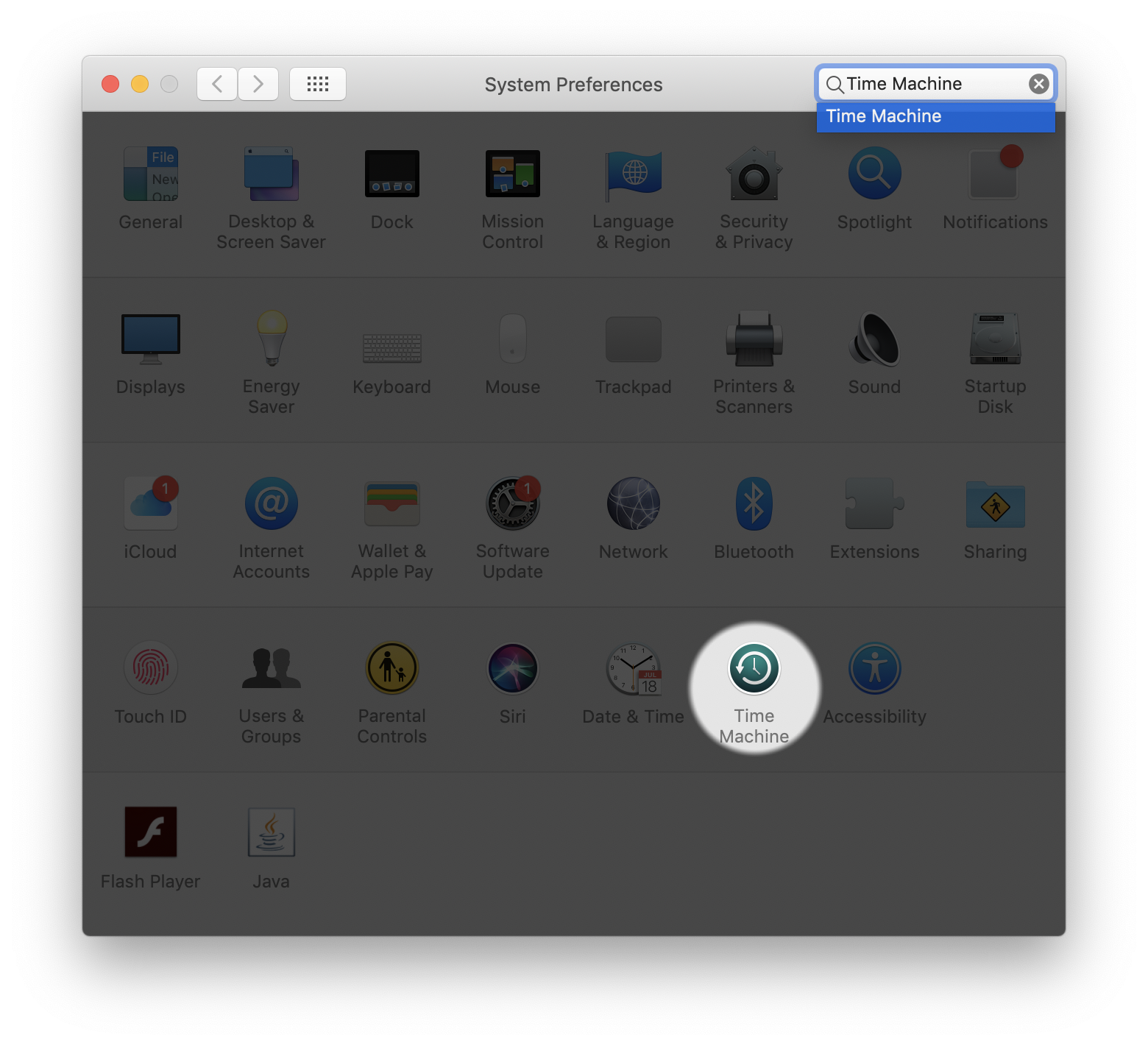 Make sure 'Back Up Automatically' is selected on the left side of the window. This Allows Time Machine to create random, compressed backups of your Mac (or 'images') you can access any time. This is the process for how to backup Mac to external hard drive, no matter which drive you're using.
The Pros and Cons of iCloud and Time Machine
The core argument for Time Machine and iCloud as your Apple backup solution is they're Apple products. Both are available for free, and can serve as a basic solution.
You may be wondering how to backup Mac to iCloud, and the answer is tricky. You only get 5GB free iCloud storage, and that's typically not enough for a Mac backup, so iCloud is best used to sync files. The basic upgrade is 99 cents per month, but that's almost $12/year. Is it worth that much to sync your files across devices? Once Photos and other services start pinching into iCloud as a syncing engine, it leaves very little room for files and folders from your Mac.
You may also be wondering what does Time Machine backup do? Time Machine is handy, but not always effective. It can take days (literally) to restore a Mac from a Time Machine backup. Those restorations often fail, or simply won't initiate. It's a clumsy process.
Also keep in mind backing up your Mac and syncing files are separate things. You can't create a Time Machine backup to iCloud. A backup is a snapshot of your Mac; that's why it's called an 'image.' It's also why Apple calls its backup system 'Time Machine.' You basically revert to a point in time.
iCloud syncs files in real-time, but it's not a backup. You'd have to re-download apps, and re-establish accounts if you had to start from scratch with a new Mac. Your files would all sync, but nothing else.
Backing Up Your Mac Like a Pro
First things first: get rid of the bloat. Your Mac accumulates a lot of random files, cookies, add-ons, extensions, and data you just don't need. Apps like CleanMyMacX are great for getting rid of the bloat.
CleanMyMacX automatically discovers everything that slows your Mac down or occupies too much memory, and offers to get rid of it all for you with a few clicks. It even allows you to manually eliminate apps, services, extensions, or add-ons without the trouble of trying to figure out Apple's hierarchal file system. Backups can take up tons of space, and CleanMyMacX helps reduce the size of your backup – which also makes restoring from that backup faster!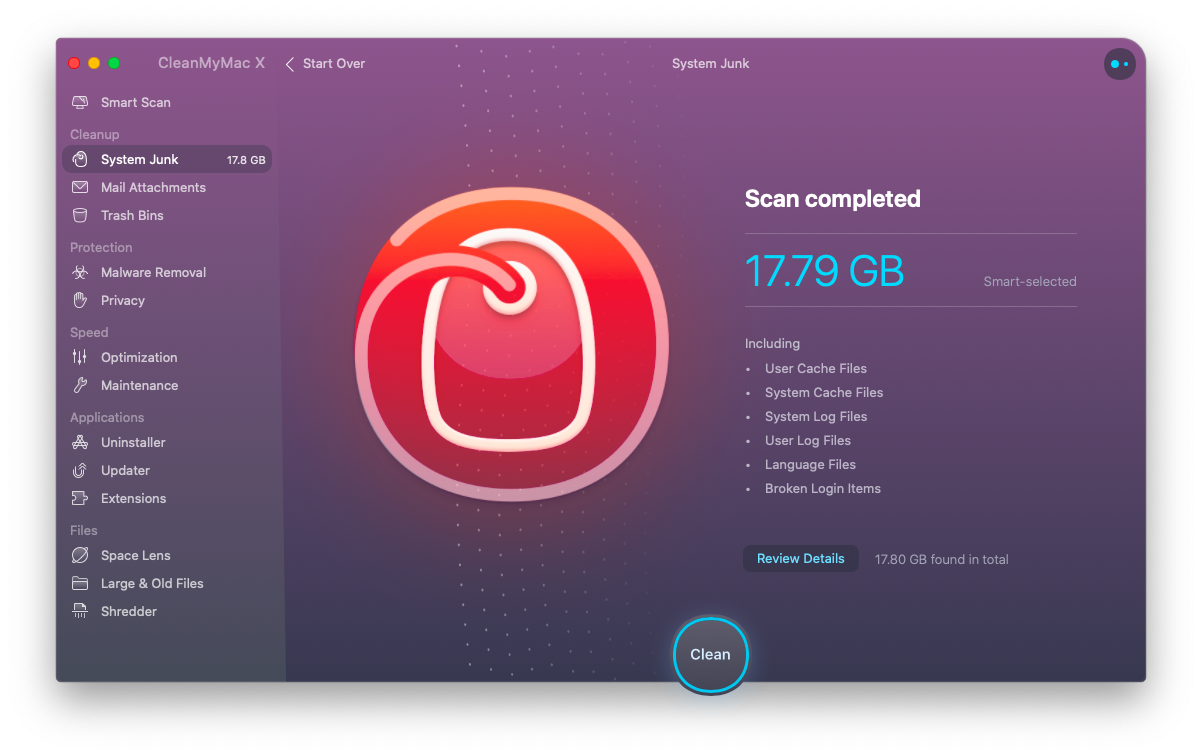 Once you run CleanMyMacX to optimize your Mac, there are two apps which are great for backup and synchronization: ChronoSync Express, and Get Backup Pro.
ChronoSync Express is great for backing up files and folders on your Mac to a remote drive or server. It allows you to choose which files and folders are synced, and pick the time most convenient for you to backup your Mac's files. ChronoSync Express really shines when there are multiple Macs involved; rather than pay Apple for iCloud, ChronoSync syncs files and folders to multiple Macs – and can be used on iPhone or iPad.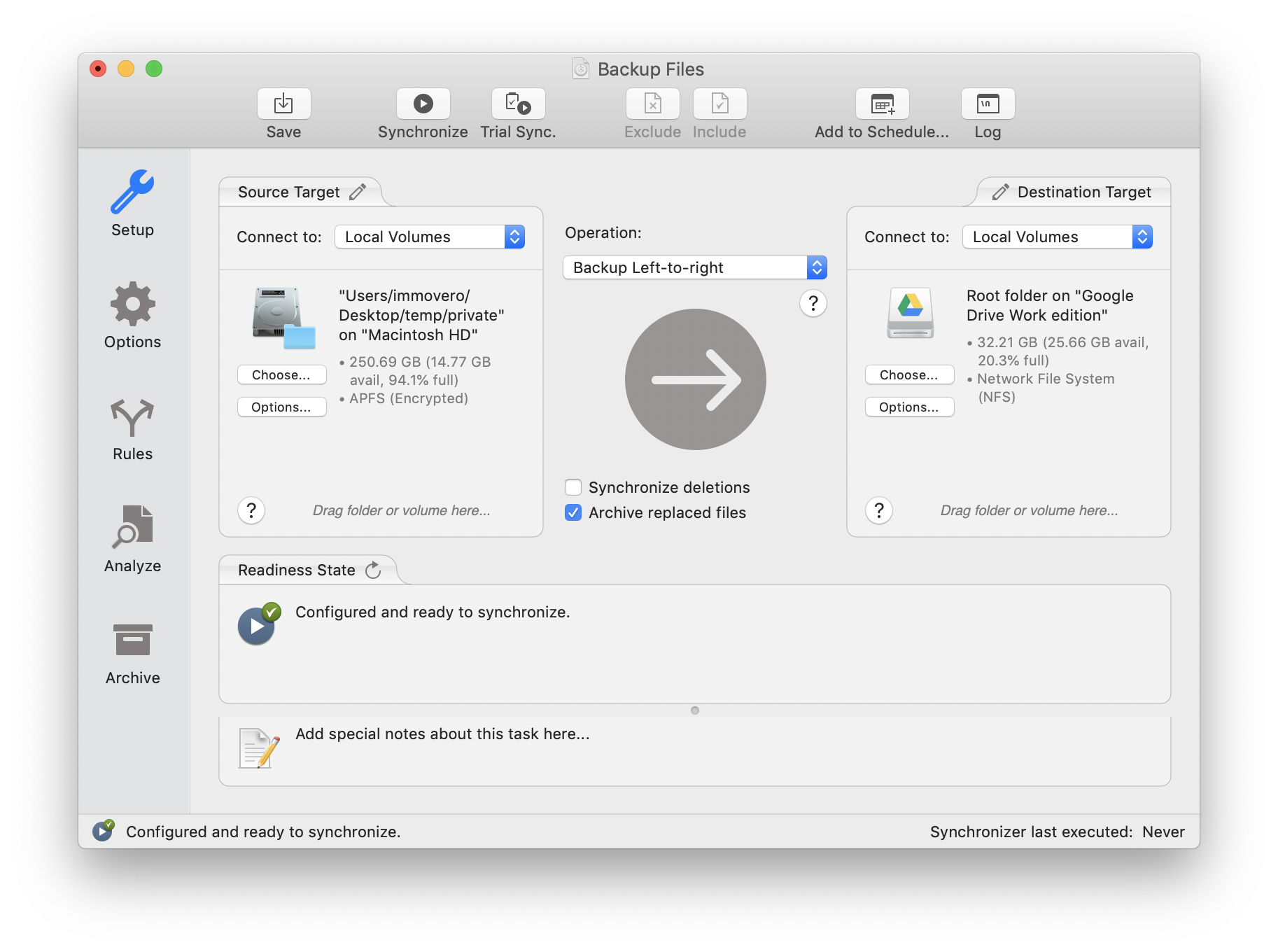 And if you need a dedicated backup solution for iOS or Android, there's always AnyTrans, which backs up and syncs all your mobile data to your desktop.
Get Backup Pro also syncs and backs-up files and folders, but takes things a step further by emulating Time Machine and creating images of your Mac for use as a backup. Like Time Machine, Get Backup Pro allows for scheduling, but also compresses your backups to reduce their overall size by up to 60 percent. Combined with CleanMyMacX, your backup image file size could be reduced quite a bit!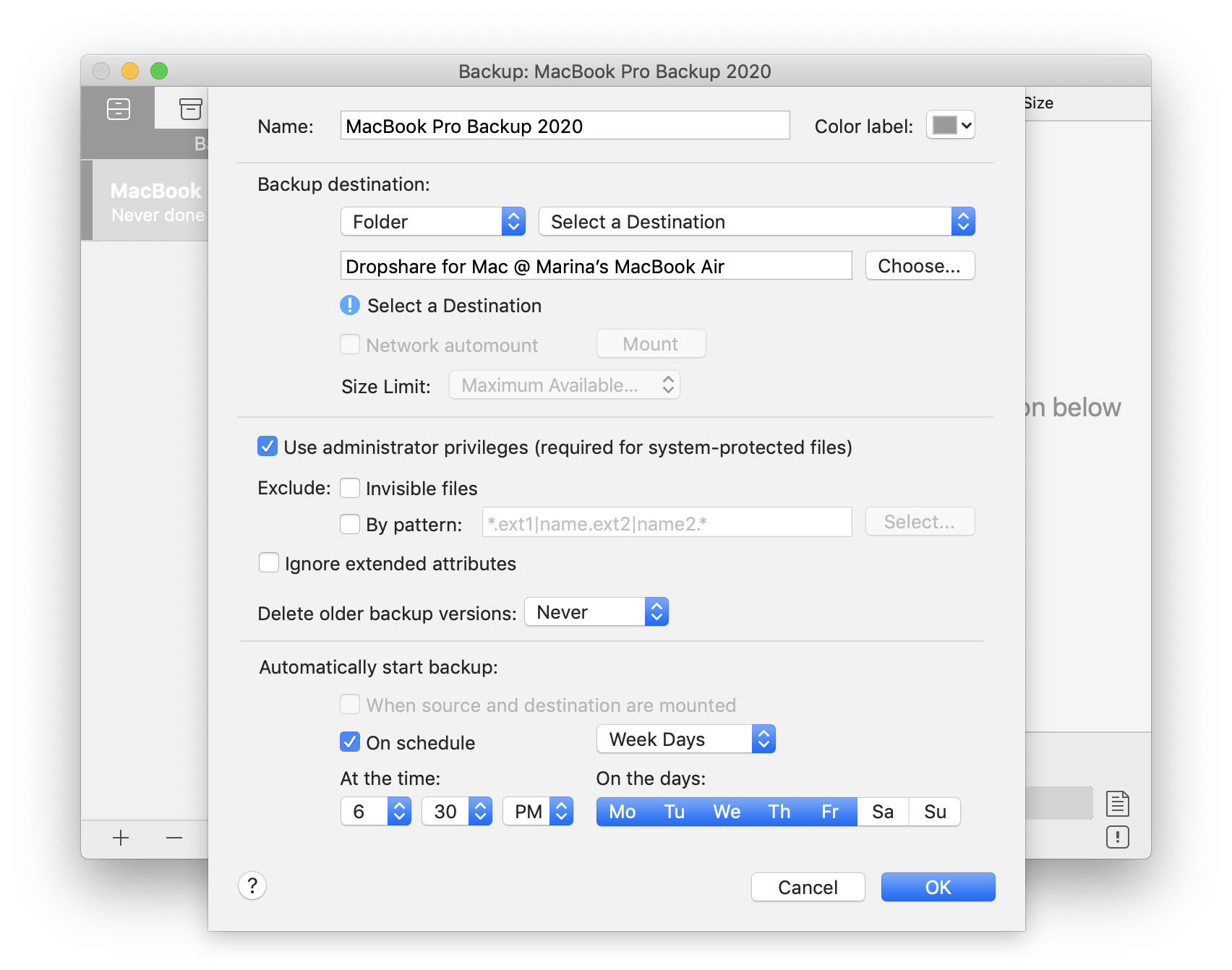 Conclusion
If you want to have backups of your Mac and file syncing as a feature that may or may not always work as described, Time Machine and iCloud are fine. Neither is totally reliable; many time iCloud stops syncing without notifying you, and Time Machine backups don't always work.
A smarter way to go about backups and syncing is using CleanMyMacX to optimize your machine, then Get Backup Pro to backup your machine. ChronoSync Express is great for file backups and syncing, as is AnyTrans for mobile devices.
And all five apps – CleanMyMacX, ChronoSync Express, Get Backup Pro, AnyTrans for iOS, and AnyTrans for Android – are available for free as part of a seven-day trial of Setapp. You also get access to dozens of other powerful apps for Mac, so give it a try!
---