How to reset Mac to previous date
Has your Mac been running slow after a new system update? Or have you deleted a vital set of files you wish to restore? Reverting your Mac to a date when it was working properly or when it still had your files can oftentimes become the best solution.
Resetting a Mac to a previous date means recovering its state at a given date and time. This process removes all modifications made after the chosen date, as well as reverses all files and system settings to the dated version.
Whether you just need to find an old version of a document or want to copy over all your settings to a new device, let's explore some ways of how to go back in time on Mac.
Why restore your computer to an earlier date
Restoring Mac to a previous date is a popular solution for incorrectly altered settings, faulty software, and many other malfunctions. The primary reason for a reset often being to revert changes that ended up significantly affecting Mac's performance. If you can't pinpoint which change is causing the problem, the easiest solution would be to do a Mac system restore to the time it was working properly.
A few other possible reasons to restore computer to earlier date Mac include:
Retrieving deleted files
Undoing changes made to numerous files
Reverting to the old version of macOS or other apps
Removing malware from your Mac
Luckly, no matter the reason, macOS allows you to do a system restore on Mac using a built-in function, and for all other more complex scenarios there are some professional apps on the market.
How to restore your Mac to an earlier date
Before searching how to revert Mac to previous date, ask yourself whether you have been running regular backups on your computer.
If the answer is "no," unfortunately you won't be able to do a system restore on Mac at this time, because the system doesn't have a copy of its previous state. Create your first backup now instead, so when you wish to go back in time on your Mac again in the future, you have a version to revert to.
To allow for regular backups, you'll need a separate storage device with about 1TB of space, or a MacOS Server. Tweak the settings if you'd like to choose which files to exclude from regular backups in order to save precious space on your storage device.
In case running regular backups on your Mac has been a part of your routine — you'll likely have no problems doing a system restore on Mac right away.
Restore Mac to previous date using Time Machine
Time Machine is a built-in Mac software that keeps a backup of everything you create or add to your Mac. Data, files, and system updates are backed up hourly, daily, and weekly once Time Machine has been set up on your Mac.
Use an external disk to copy any files you've created or modified after the date you'd like to restore to. Otherwise, you'll lose those files or changes after you do a system restore Mac.
Connect your Time Machine disk to your Mac and Shut Down. The rest of the process to restore Mac to previous date differs depending on what kind of processor your device has.
If you have an Intel Mac, here's how to restore Mac to earlier date:
Press the power button and hold down ⌘ + R
Release ⌘ + R when you see the Apple logo or a spinning globe
Type your admin username and password, if prompted
Go to macOS Utilities
Choose Restore from Time Machine backup
Follow instructions on screen to choose the backup time and date to restore from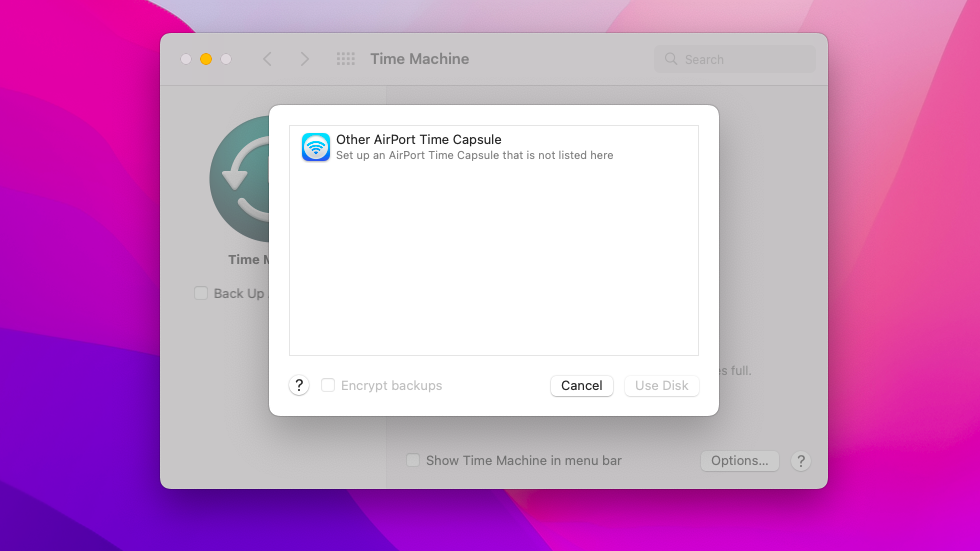 To do an Apple Silicon Mac system restore, simply:
Press and hold the power button until you see Startup Options appear
Click Options
Type in your admin username and password, if prompted
Select Restore from Time Machine backup
Choose the date of the backup you want to restore from
Follow the instructions on screen to complete the process
Reverting your Mac to a previous date with Time Machine isn't a complicated process, however, in order for it to work, it's key to have a backup to revert to.
How to go back in time on Mac without Time Machine
Although Time Machine is a great built-in tool, it isn't the only option to restore Mac to previous date. Professional data recovery software will come in handy in case you still fail to find the target files after doing a Mac system restore.
To recover your files without Time Machine, try using the Get Backup Pro app. It's a reliable backup utility that offers four varying ways of backups: simple copy, clone, incremental, and versioned. Plus, this app will effortlessly recover your backups to any Macs, even if the app is not installed on those devices.
Here's how to restore Mac to earlier date and back up files with Get Backup Pro:
Launch the app
Select Backups
Click + to create a new project and select a destination for the backup
Use drop-down menus to create scheduled and recurring backups
Click File+ to add files you want to back up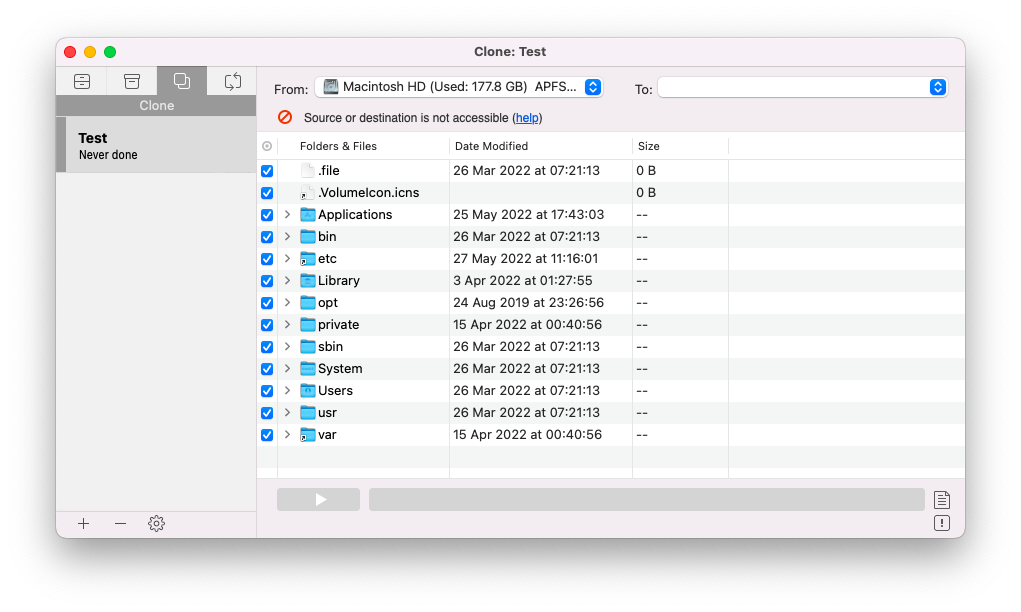 Creating regular backups is a good practice to improve overall Mac efficiency, but it's important to check for malware in the system before creating a new backup. In case you want to restore Mac to previous date to remove malware, try CleanMyMac X first. This macOS cleaning app runs instant system cleanups, uninstalls and updates apps, removes malware, detects and erases files of any size — all in a matter of a few clicks on your part. Try CleanMyMac X to easily declutter your digital workspace!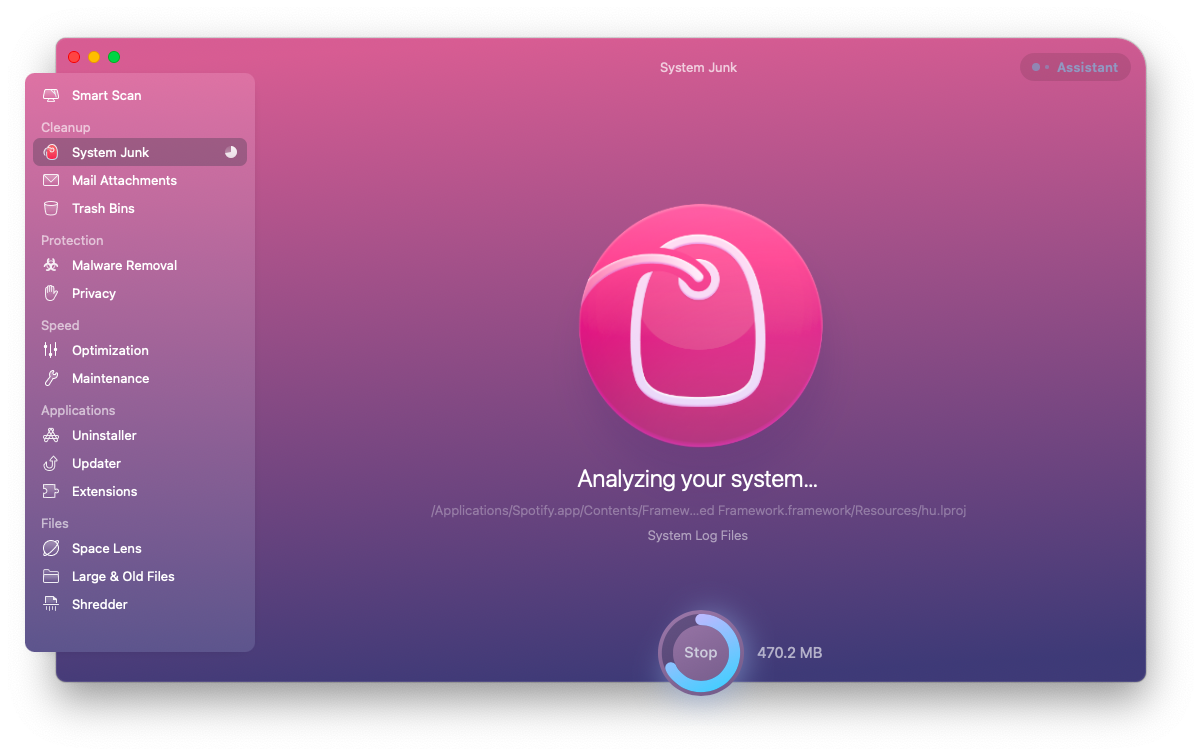 Mac system restored
At this point you've likely become an expert on how to reset Mac to previous date and understand that running regular backups is essential for this process.
Allow yourself easy access to all of your Mac's previous versions with Get Backup Pro, and if you notice your Mac slowing down, it's a sign to get rid of all junk files and malicious software using CleanMyMac X. Another great way to speed up your computer is by freeing up some hard drive space. Dropshare is the perfect app to help you save space by sharing your files within its secure platform.
Good news! These apps — Get Backup Pro, CleanMyMac X, and Dropshare are available to you for free through a seven-day trial of Setapp, a platform with more than 230 high-performance macOS and iOS apps that can help unlock your devices' full potential. Try every Setapp app today at no cost and see how fast your Mac can really be!