How to fix 'my Mac won't update' issue
If you've been a PC user before switching to Mac, you know what a truly seamless experience updating macOS is compared to Windows. For a while, you'd just download a new version from the Mac App Store. Now, you don't even need to do that — updates automatically appear as a notification on your Mac. What's more, they are completely free!
Here's how to update OS on Mac at any time:

Go to System Preferences > Software Update

If there's a MacBook update available, click Update Now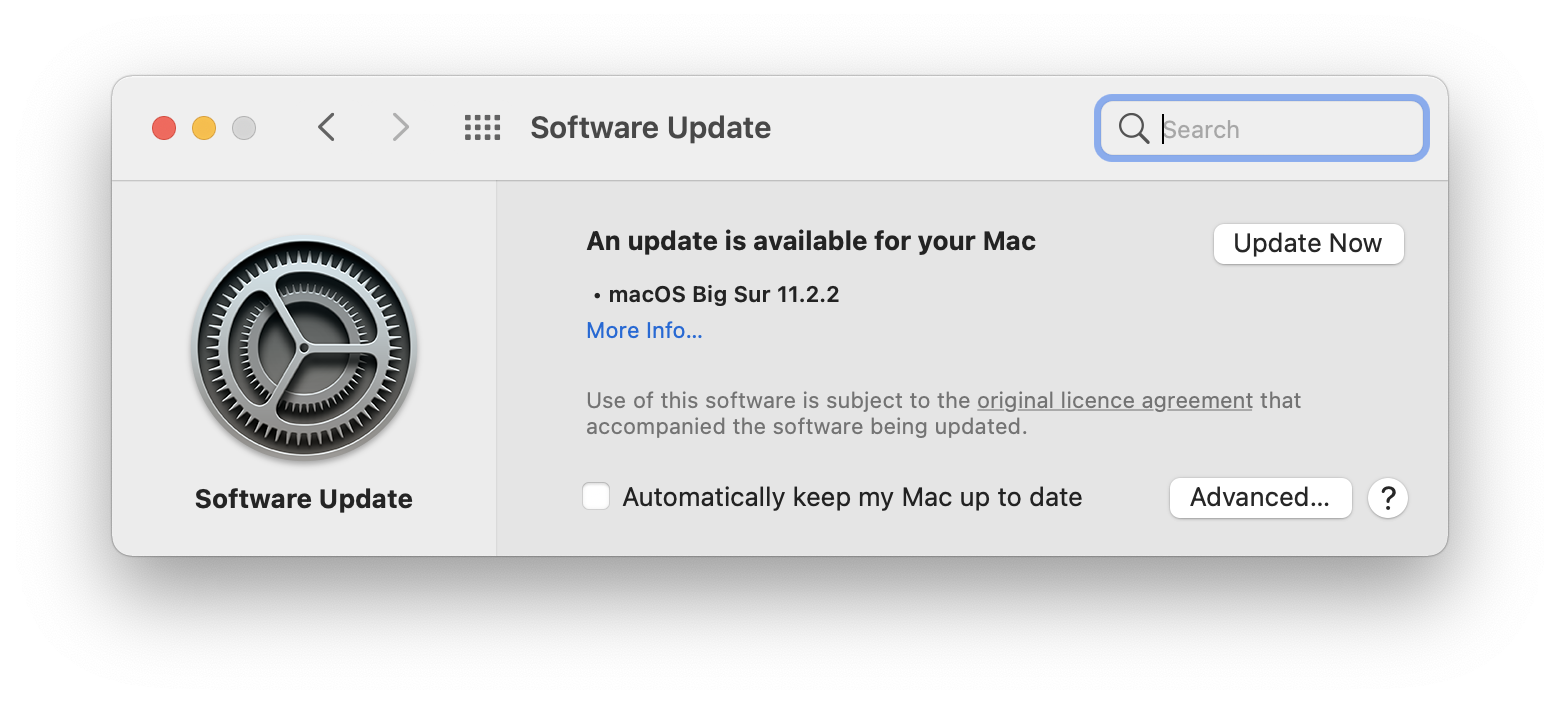 In 95% of cases, that's all you need to do to update Mac software. However, very rarely, you might also see an error saying that the macOS installation couldn't be completed or macOS update could not be installed or something similar. And there are a few ways to fix that.
Why won't my Mac update?
When you start analyzing what gets your macOS install stuck, the first thing to pay attention to is the version of your Mac. As new and more feature-rich macOS updates appear, they stop supporting older Macs that are simply not powerful enough.
You can check macOS Monterey device requirements here.
Apart from Mac compatibility, the other possible reasons why macOS won't update include poor network connection, the lack of disk space, Apple server issues, and more. We'll talk about how to solve each of these problems in a sec.
It's important to treat every "why can't I update my Mac" case individually. Those facing the issue of updating macOS to Monterey won't necessarily have the same issue if they try updating to Big Sur. Let's look into the major pitfalls of the most recent macOS versions.
Problems with Monterey
If you can't install a macOS 12 update on your Mac or you experience weird issues with your Mac after installing the update, here are the possible Monterey-specific issues we've seen:
Monterey bricks some Mac models. Since the early days of the Monterey release, people have been reporting Mac bricking. This usually relates to Intel Macs with T1 and T2 chips, but we've also seen reports about Monterey 12.3 bricking M1 MacBook Pros. If you encounter the issue, you might need to restore your Mac using Apple Configurator. However, not everyone has the tech expertise to do that. So it's best to get your Mac repaired by professionals.
App memory issue. Some people report "Your system has run out of application memory" error both on Intel and M1 Macs. It looks like it's caused by a memory management problem and can be fixed if you try force quitting some apps with Quit All and restarting your Mac.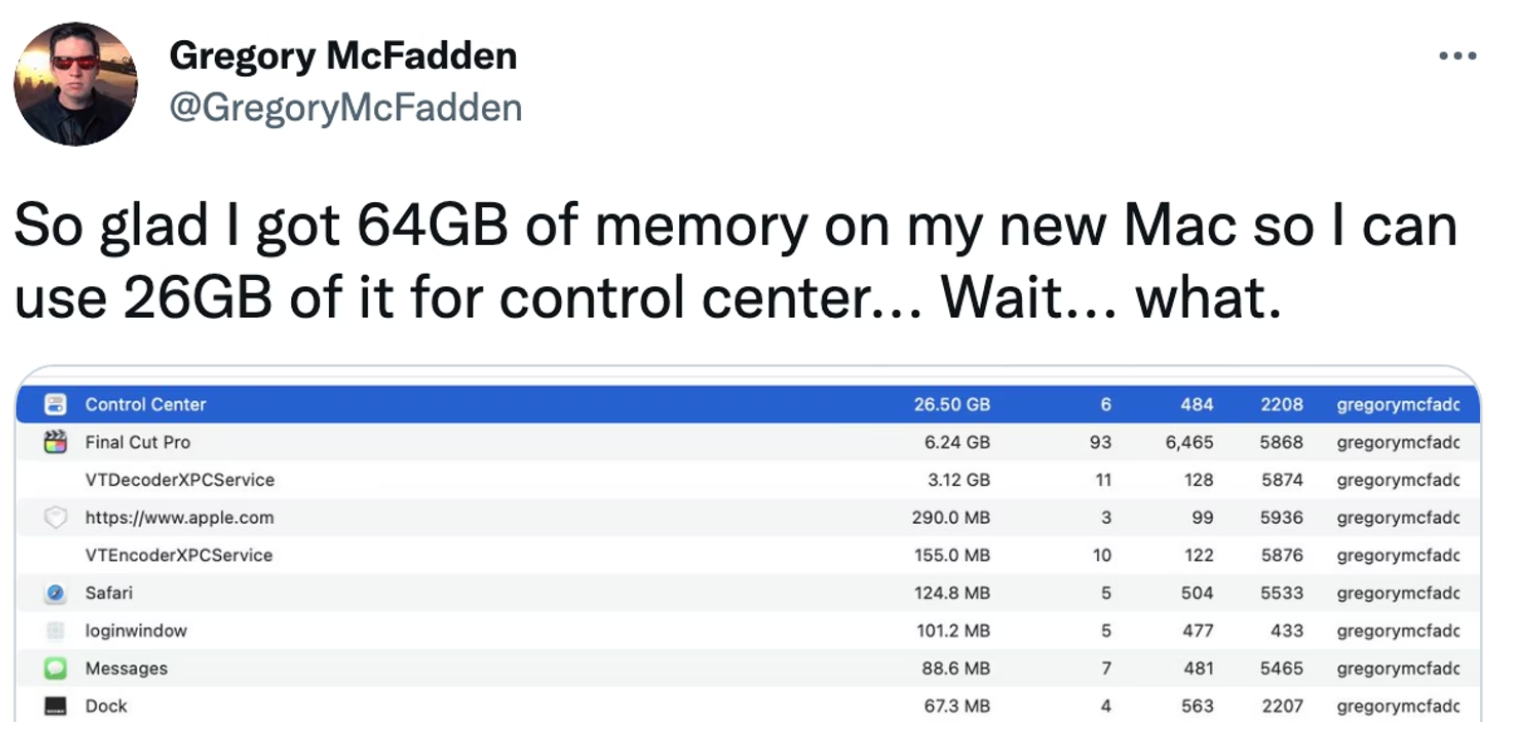 Twitter
SD card reader slot issue. Apparently, some SD cards don't work properly with 2021 14 and 16-inch MacBook Pros. As of March 2022, Apple promises to release a fix for the issue in the nearest future.
Mac won't update to Big Sur
Many Big Sur users faced the infamous disk space issue. Even though Apple has apparently fixed it, we still recommend giving your disk a solid cleanup before installing the update. To put it shortly, you need all the space you can get — at least 20GB — to run a Big Sur update successfully.
CleanMyMac X can run a cleanup for you, deleting all the old caches and redundant file copies. In fact, one Smart Scan cleanup is likely to free up at least 10GB.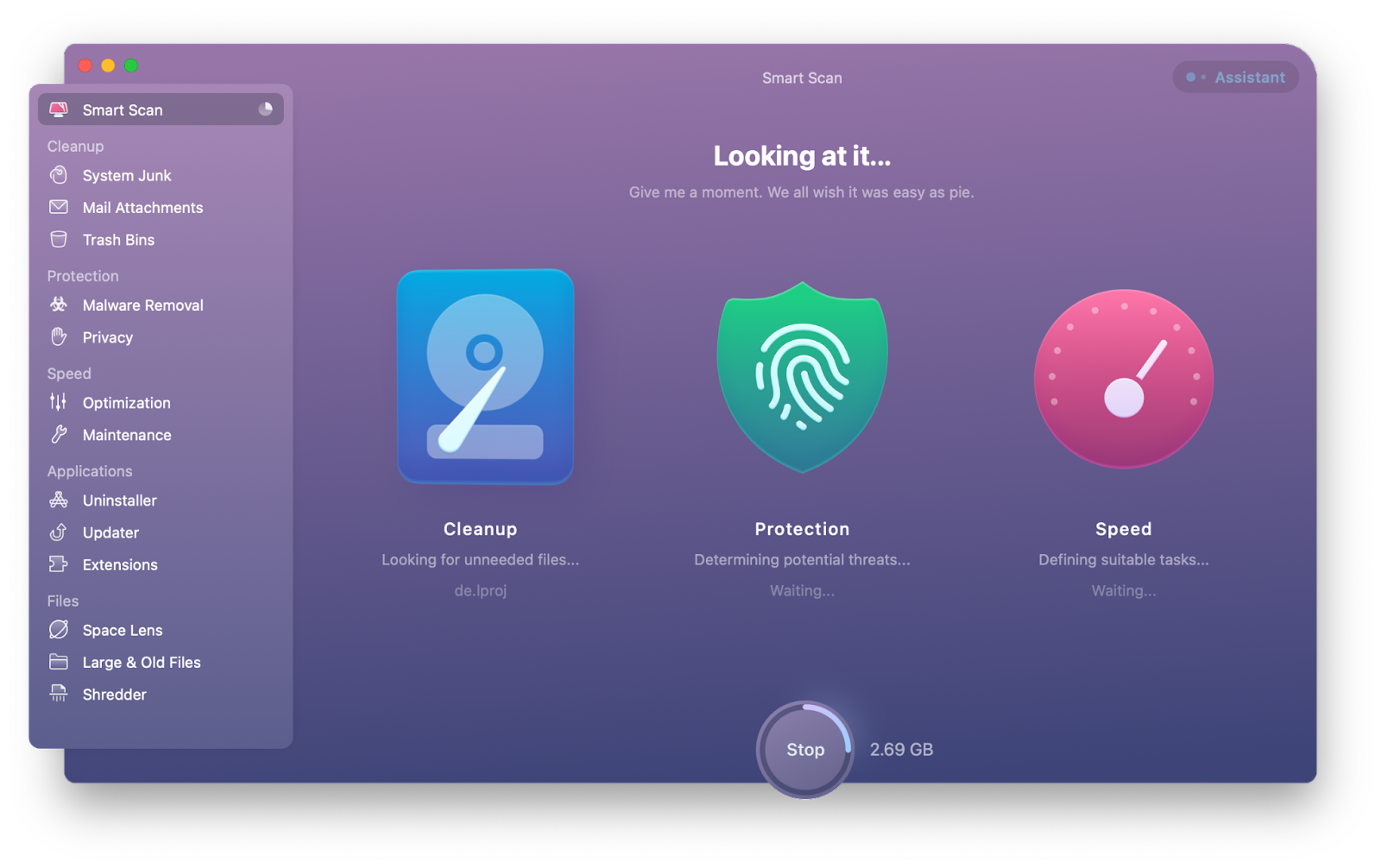 With Big Sur, you may also expect some network-related issues, such as the "the update package has been deleted" error. We provide instructions on how to fix network issues below.
Check the system status at Apple
Being one of the largest tech companies in the world, Apple's systems are very stable and rarely have a glitch. Still, fate might have it that you've tried to update Mac software exactly at the time when a server was undergoing maintenance.
To check that the Apple software update download problem is not on their end:
Go to apple.com/support/systemstatus
Look for macOS Software Update and see if it's green.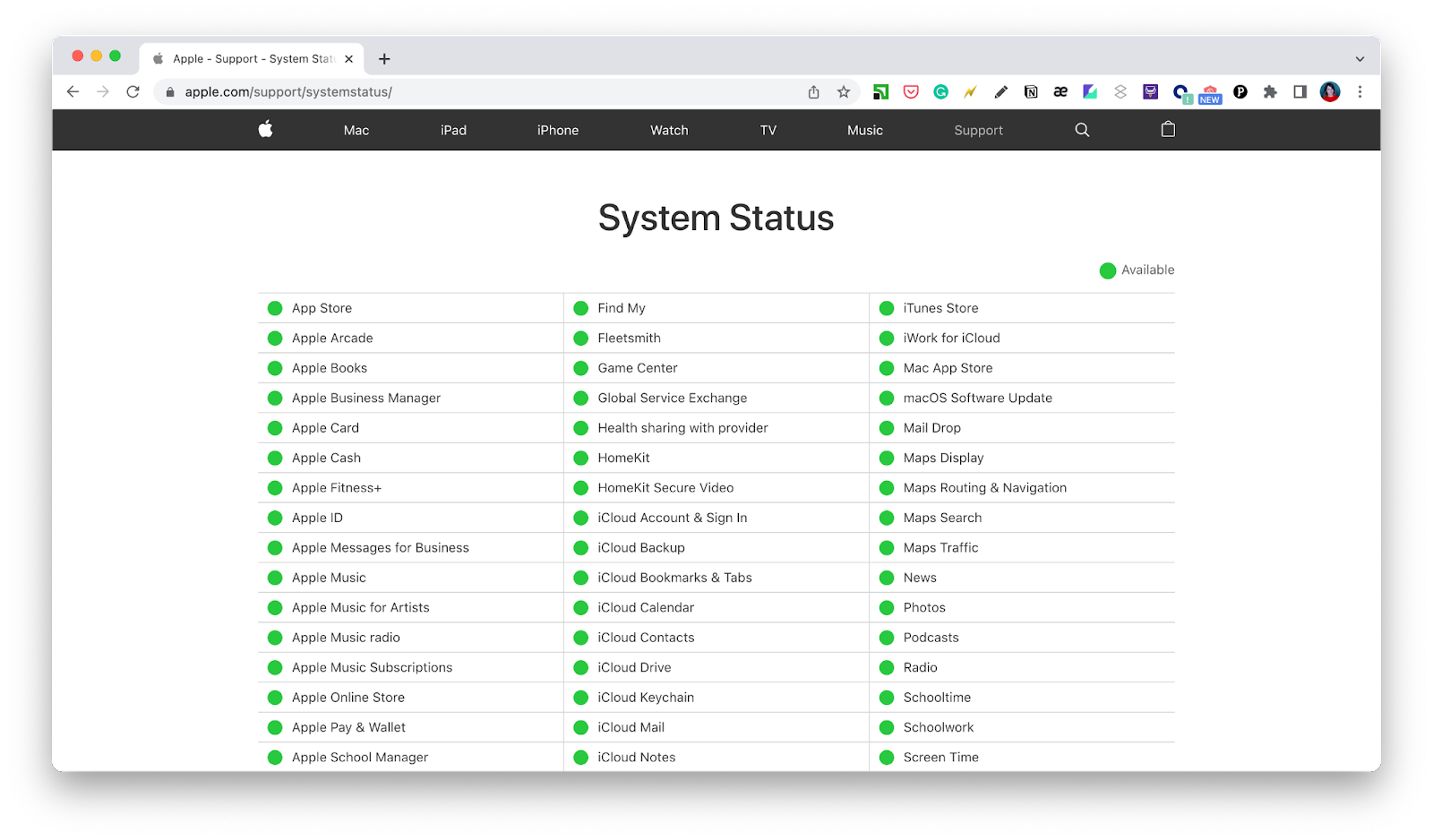 Make sure your WiFi network is up
If the problem is not with Apple's network, it might be with yours. Having a volatile WiFi connection could easily be the reason behind the macOS installation couldn't be completed error. Luckily, there are great tools to fix this.
First, you should check your current internet speed. It's easy to do — visit speedtest.net and click Go to see your current internet speed. You might try switching to Ethernet if you have such an option to upgrade network quality.
To establish the best network connection that is possible in your environment, try NetSpot:
Open NetSpot and draw or import a map of your physical environment
Scan the environment
Check the insights on signal strength, band, signal-to-noise ratio, and more. The green spots are the spots with the best network strength.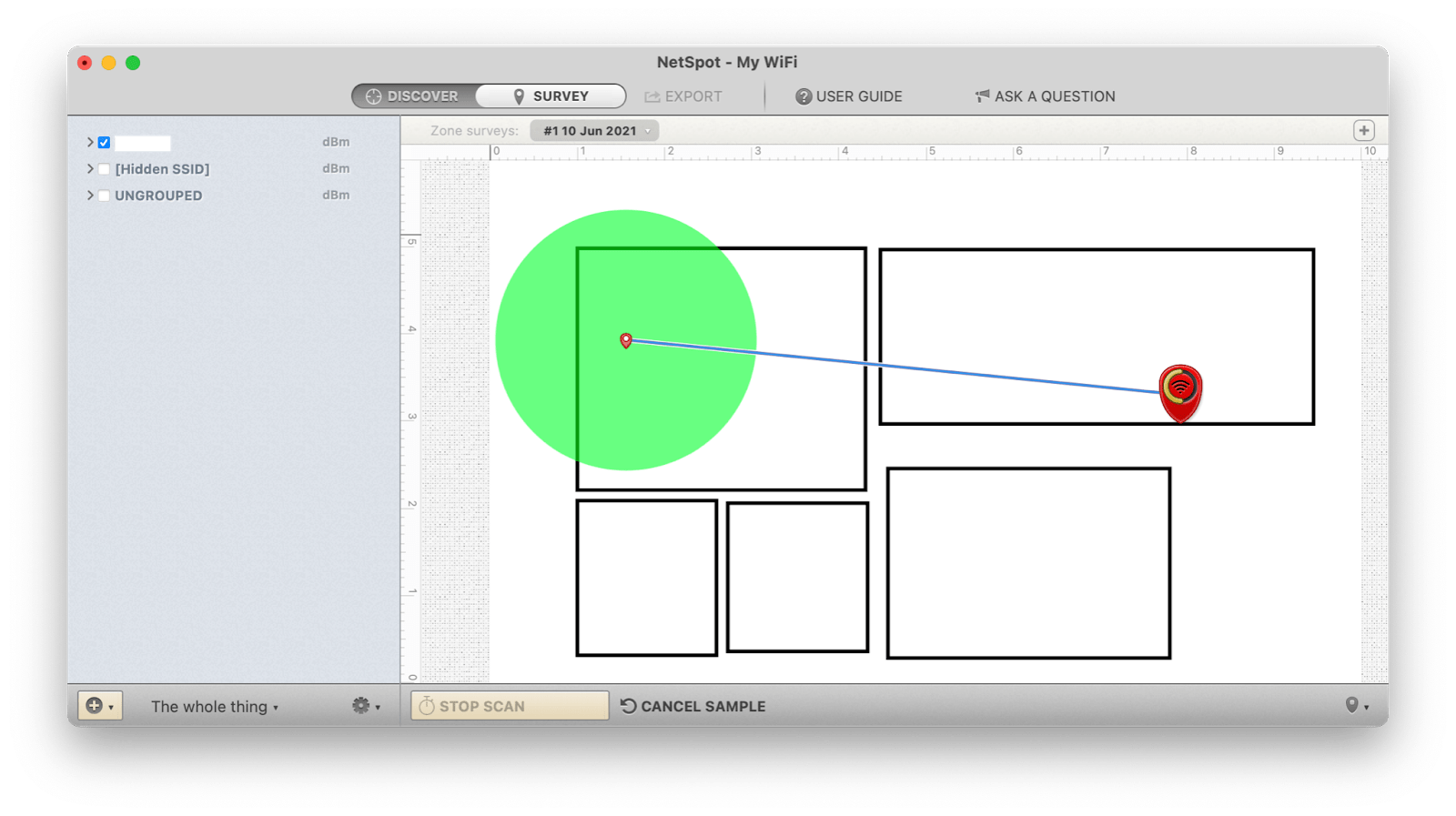 Restart the update and your Mac
Sometimes, there are no red flags and no plausible answer to the question "why won't my MacBook update." Try a universal cure if that's the case. Well, it won't hurt.
In the Apple menu, choose Restart
If your Mac doesn't respond to the Restart, press and hold the power button to turn it off
Once you restart your Mac, go to Software Update and retry macOS installation.
Update Mac software via App Store
It might come as a surprise for some, but Apple software update downloads are also available via Mac App Store. The only catch is that those updates have to be between major versions (e.g. Catalina > Big Sur) and not minor releases of the same macOS.
Here's how to update via App Store:
Open App Store on your Mac
Type "Big Sur" or the name of any other major version in the search field
Install the macOS.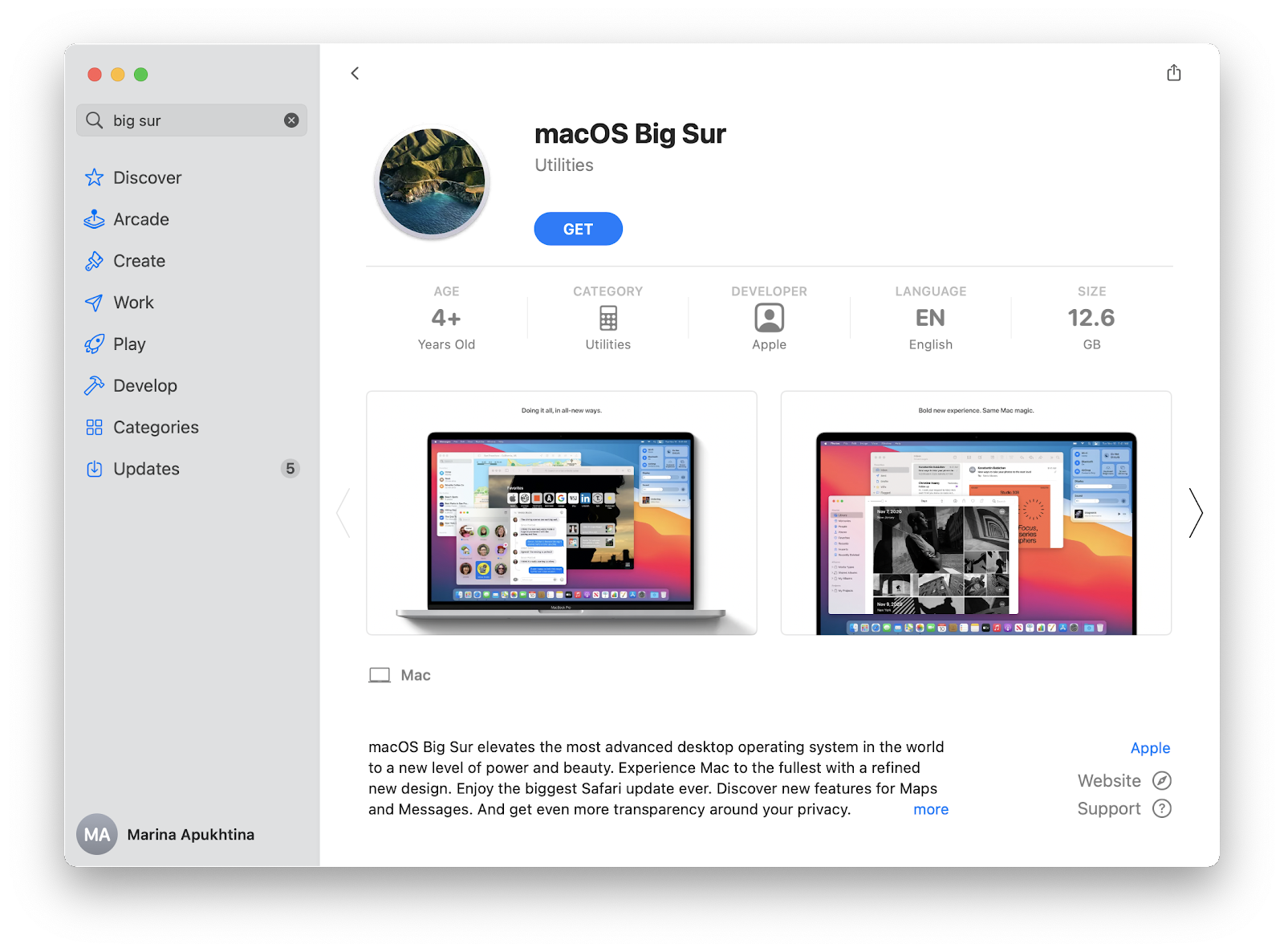 What if you need to get an incremental update? For example, macOS 10.15.3 to 10.15.4. You're in luck, since Apple posts all its software versions on its website as well:
Visit support.apple.com/downloads
Click Download on any update that interests you
Double-click the .dmg file from your Downloads folder to start the process.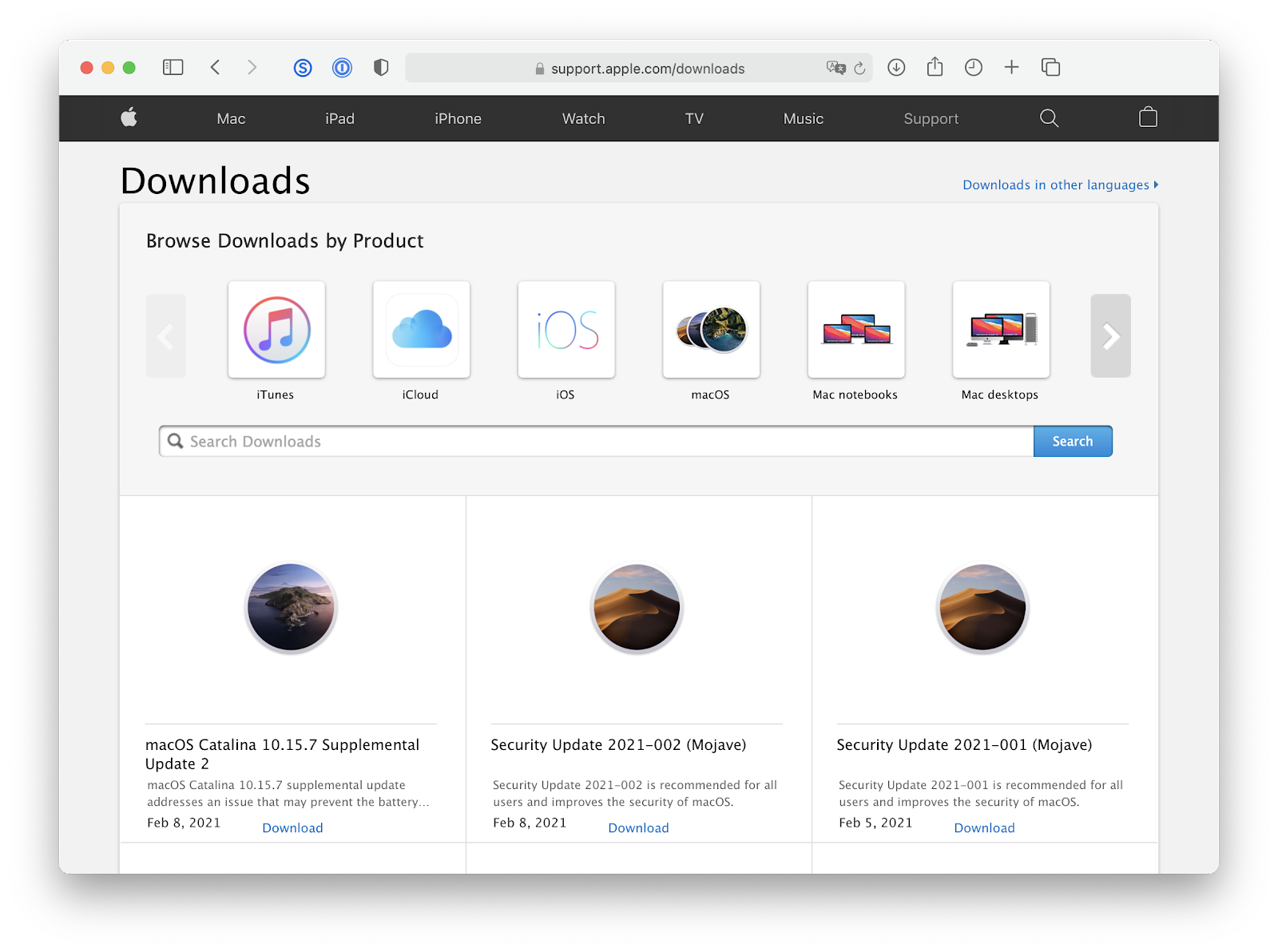 Set date and time to automatic
For one reason or another, you might have set your laptop to display custom time. Unfortunately, such a change might interfere with the MacBook update. To resolve this, try to set your time and date to be determined automatically:
Go to System Preferences > Date & Time
Check the box next to "Set date and time automatically"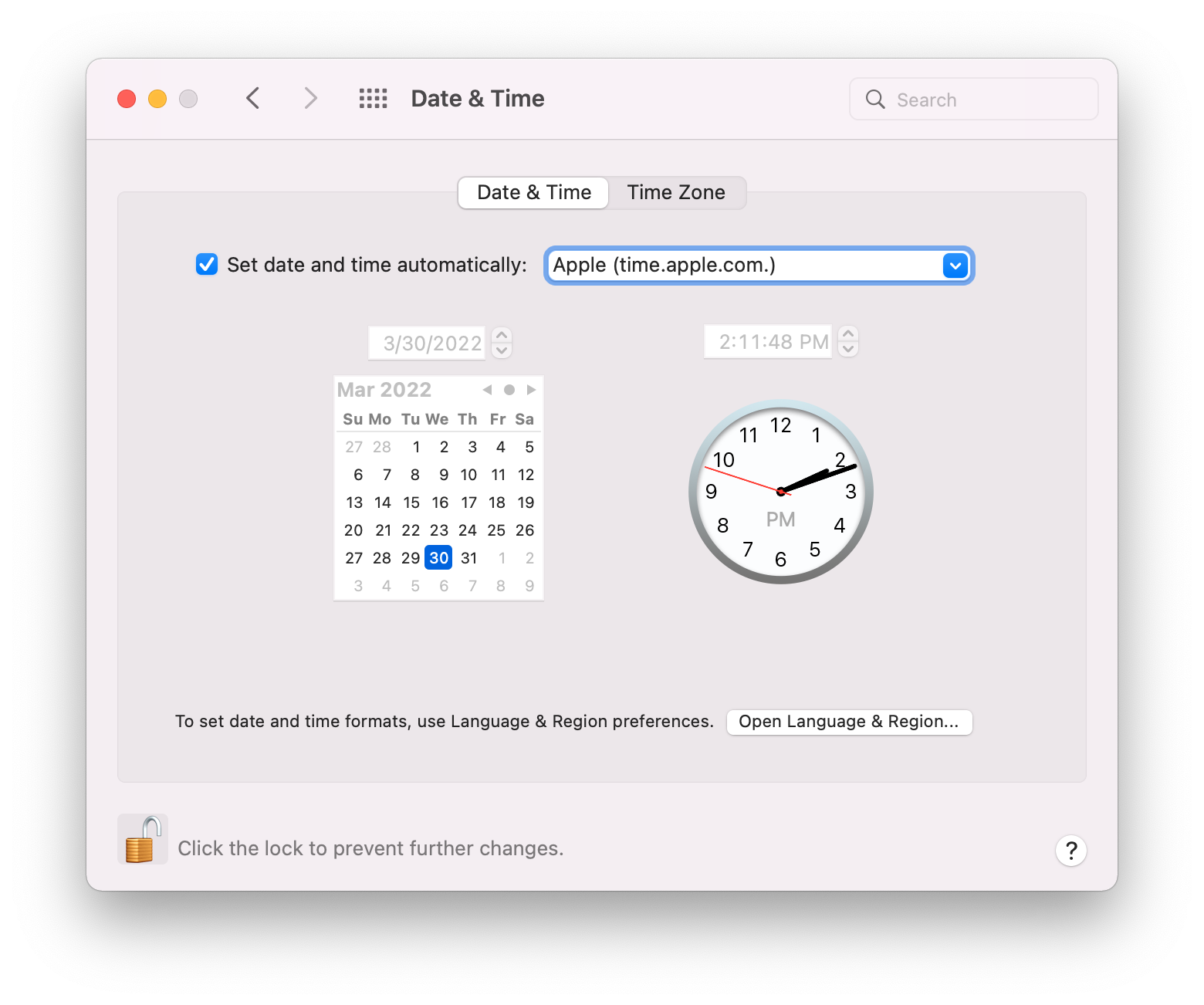 Go into Safe Mode
In some unique situations, you might have your macOS install stuck on black screen with no apparent ways out. Hold Command + L to see the log of all activity and verify that no progress is being made. If not, it might be because some random processes are interfering with the proper installation, so you need to turn off your Mac and try to use it in Safe Mode.
Safe Mode starts up your Mac while blocking most of the external scripts, logs, or preferences, so nothing can get in the way of the system working properly.
To get your Intel Mac in Safe Mode:
Turn it off
Press the power button while holding Shift
Release Shift once you see the login screen
Log into your Mac
Try to do the MacBook update once again.
To get your Intel Mac in Safe Mode:
Turn it off
Press and hold the power button until you see the startup options screen
Choose your disk
Hold down Shift and choose 'Continue in Safe Mode'
Log into your Mac
Try to do the MacBook update once again.
Reset NVRAM on your Mac
A more involved step beyond getting into Safe Mode is wiping your non-volatile random-access memory (NVRAM) clean. NVRAM is used to store certain settings and preferences while your Mac is turned off, which could make it difficult to update Mac software if a logging error has crept in somewhere there.
To wipe out NVRAM, restart your Mac and hold Command + Option + P + R. Then try to initiate the update once again.
Note: Skip this step if you have an M1 Mac. On M1 Macs, NVRAM doesn't exist as such, and the process that is equivalent to resetting NVRAM is handled automatically.
Reinstall macOS in Recovery Mode
If neither Safe Mode nor resetting NVRAM helps, you could try the most definitive solution — reinstalling macOS in Recovery Mode.
Unlike Safe Mode, Recovery Mode basically forces you to get a brand new version of the operating system, preferably deleting all the contents of your hard drive in the process (using Disk Utility) to ensure that errors like "macOS could not be installed on your computer" don't appear again in the future.
To reinstall macOS in Recovery Mode on an M1 Mac:
Turn off your Mac
Turn your Mac back on by pressing and holding the power button until you see the startup options screen
Choose Options > Continue
Reinstall macOS from Recovery.
To reinstall macOS in Recovery Mode on an Intel Mac:
Hold Command + R when restarting your Mac until you see an Apple logo or any other screen
Select a user and type your password if prompted
Choose Reinstall macOS > Continue
Read more about how do I update my operating system on my Mac.
How to restore your Mac from backup
For active Mac users who haven't done much in the realm of optimization for a while, it's strongly suggested to delete all their hard drive contents during the reinstallation of macOS using Disk Utility. Naturally, no one wants to lose years of their data — that's why frequent backups are so essential.
Get Backup Pro is by far the most complete backup solution available today. You can easily do straightforward backups, and the app will compress the size of the archive by up to 60%, or you can do backups incrementally, only updating the files that have changed since the last backup. Other options include cloning your whole volume to a new external drive, so you can have your Mac with you anywhere on the go, and synchronizing folders between Macs to always have the same access to critical information.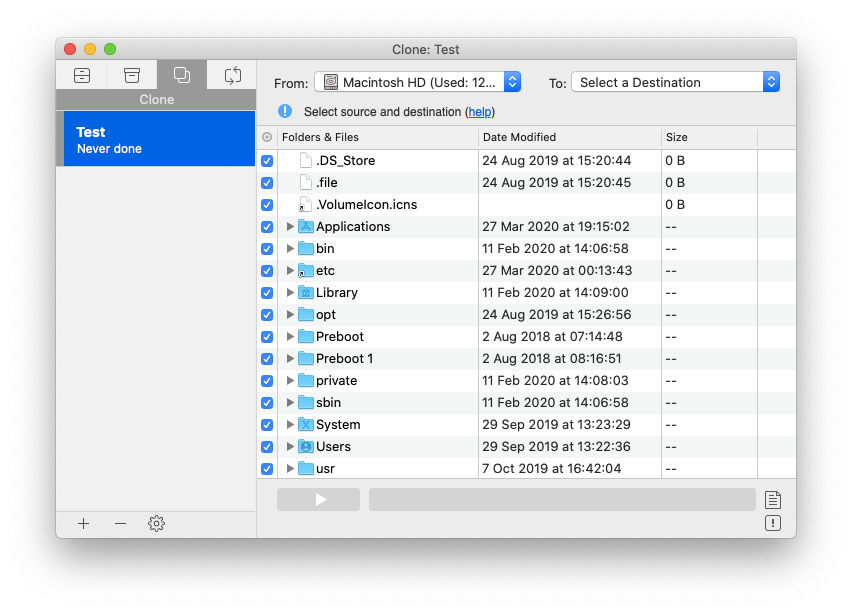 What's more, with Get Backup Pro you can schedule all the processes to never forget to update your backups and never lose more than a few days (or even hours) of data.
How to keep your Mac optimized
What if the macOS update could not be installed because your Mac is simply too old? Don't despair, you can still get a lot of the perks of having a brand new macOS by properly optimizing your Mac.
CleanMyMac X will do wonders by instantly speeding up any setup you've got. It's essentially a powerful system-wide booster that scans any areas of your Mac and finds ways to make them work better, whether that's your browser, email client, RAM, or simply various useless logs sprinkled throughout.
To accelerate your Mac's speed with CleanMyMac X:
Open the app and go to Smart Scan
Click Scan
After the process is complete, select Review Details
Uncheck everything you don't want to delete and hit Run.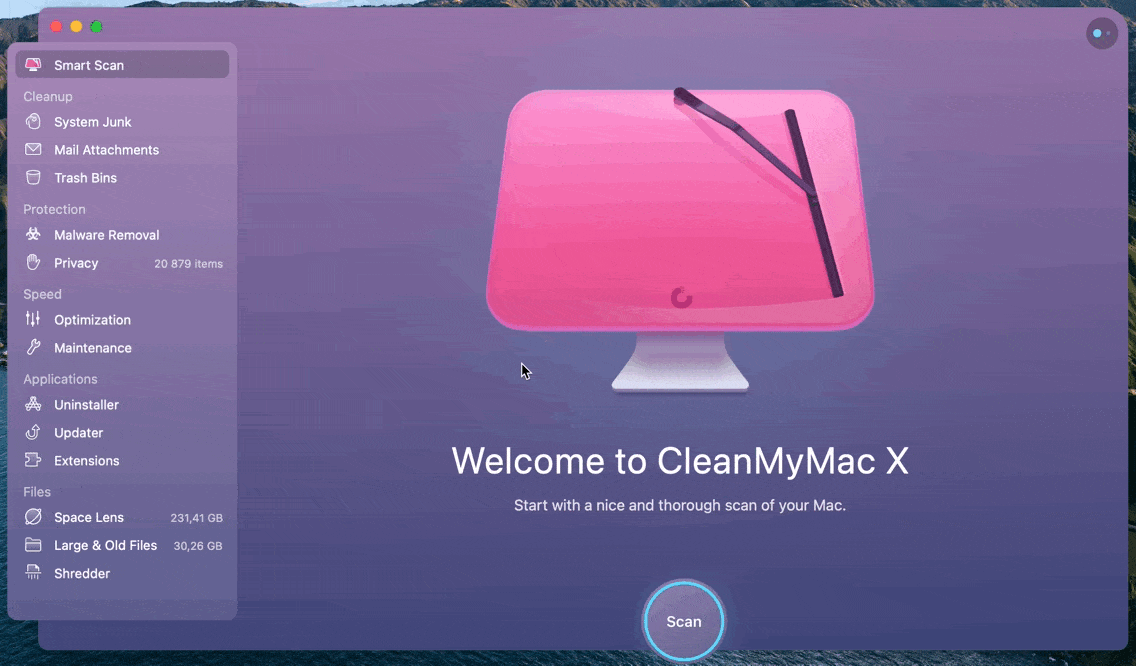 Repeat the process every few weeks and you'd be surprised how fast your Mac can be.
One toolkit for all macOS updates
We hope that after reading this guide, you'll no longer have to wonder "why can't I update my Mac." To ensure smooth macOS updates — whether you're installing a beta or an old version that has been around for a while — install Setapp's macOS update toolkit.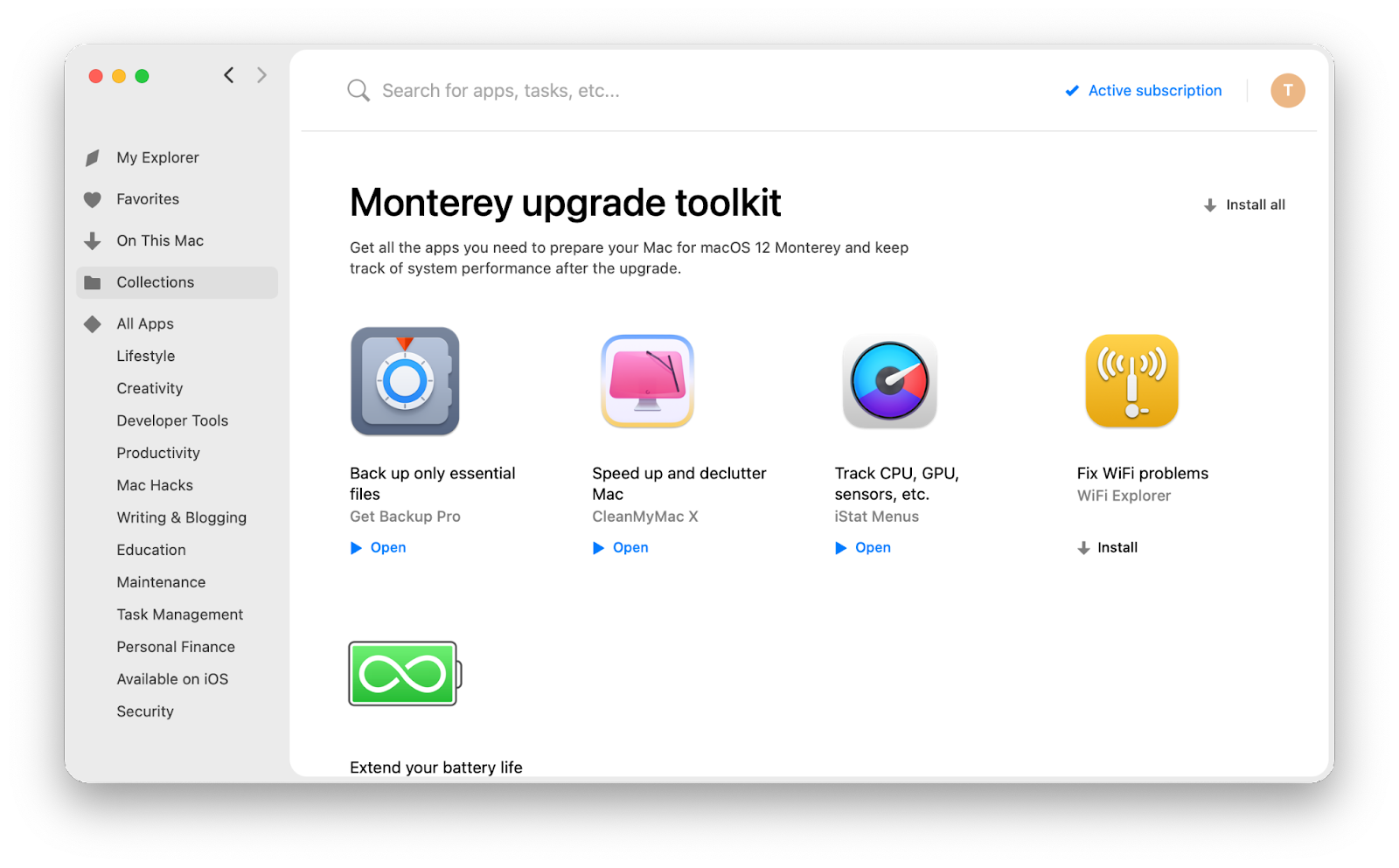 With tools like Get Backup Pro, CleanMyMac X, and NetSpot (or its alternative WiFi Explorer), you can ensure your Mac is always optimized, your essential data backed up, and your network connection stable. You can try the toolkit with Setapp for 7 days free.