How to fix slow Mac after Monterey update
Apple released macOS 12 Monterey in October 2021, which immediately became a lucrative offer for many Mac users. With all the great privacy enhancements and new features, including Shortcuts, SharePlay in FaceTime, and Focus Mode, Monterey is totally worth it. The possible downside is that your Mac might slow down after the update. In this article, we explain how to fix the problem of slow Mac so you can fully enjoy Monterey's new bells and whistles.
Why is my Mac slow after Monterey update?
In most cases, if you notice your Mac running slower on a new system — it's normal and easy to fix. Maybe some apps require more CPU on Monterey, you've spent a big chunk of your storage on the new update, or there's some kind of bug that Apple will fix soon. Follow the steps below to speed up your Mac on macOS Monterey.
Related: How to upgrade your Mac to macOS Monterey
Quick and easy fixes for a slow Mac
Before you start, make sure you're all set with a Setapp membership. Fixing slow Mac requires a set of troubleshooting tools, all of which are available on Setapp — such as CleanMyMac X, Spotless, App Tamer, and more. If you're not subscribed, you can get a free trial for 7 days. Let's go.
Declutter your desktop
Your desktop is not limitless. It was designed to keep only the essential files and folders for quick access. So if you tend to throw all the new downloads on your desktop, it might soon become overly cluttered and therefore slow down your Mac. You probably know that simply moving the files to the Bin won't help — you have to change the habit of dumping everything on desktop.
WiFi Explorer is the most accurate WiFi analyzer that can scan all the WiFi hotspots around you, tell you which one works the best, identify channel conflicts and other problems that can hamper your network.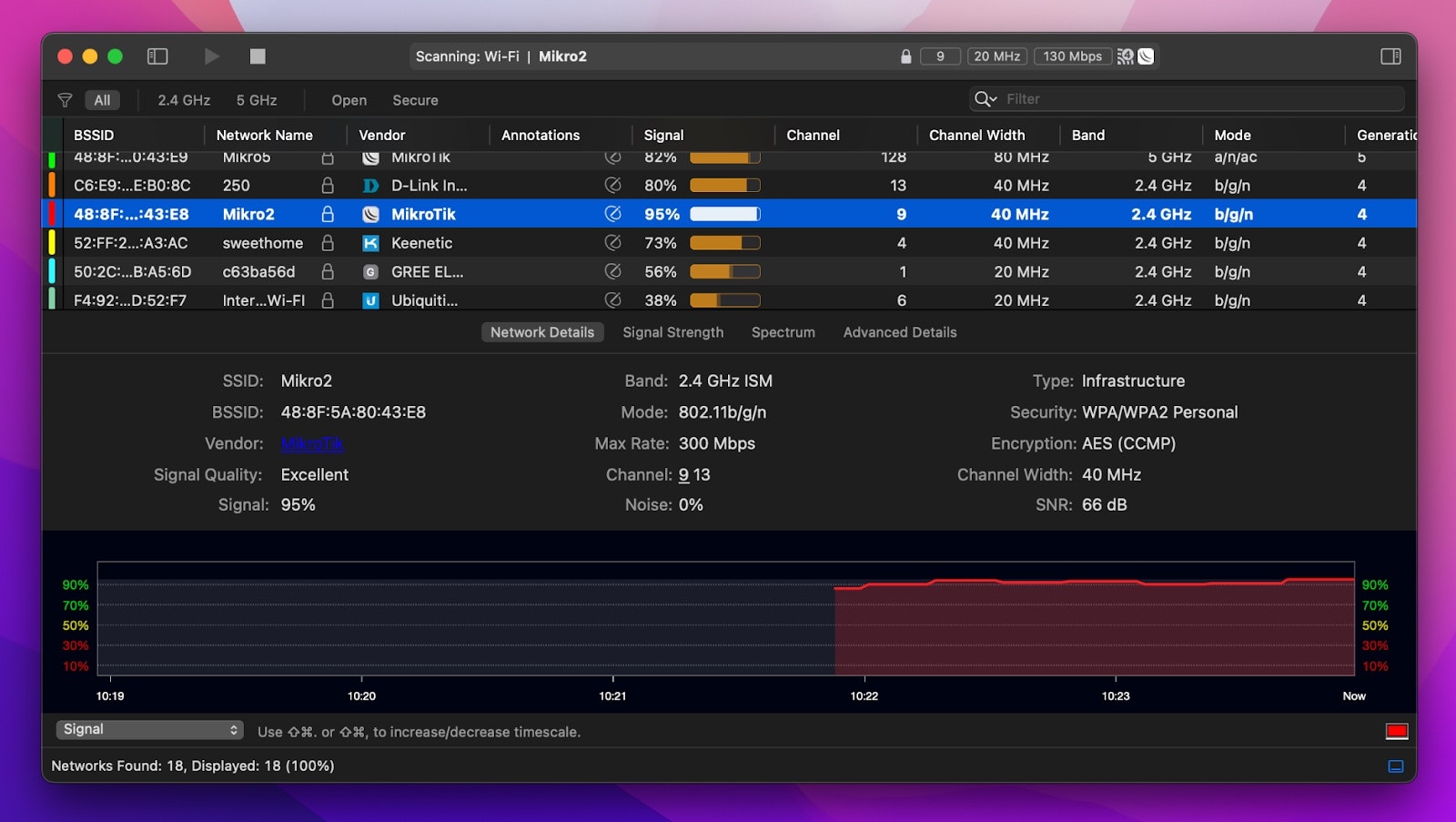 Clean install macOS Monterey
If you've tried all the methods to speed up Mac and the speed is still not great, think about clean installing Monterey. A clean install means you're removing all the personal files, account preferences, settings, and so on. Basically, you're wiping your Mac clean and installing macOS 12 on a clean drive, so be sure to back up all your essential files in advance. You can read the full guide on how to clean install Monterey here.
One toolkit to fix all Mac problems
Setapp provides access to CleanMyMac X, App Tamer, Quit All, Tab Finder, WiFi Explorer, and Spotless with a single subscription. Once you get it on your Mac, you should no longer worry about fixing issues with macOS installations, Mac performance, sound, and more.
That's about it concerning Mac's slow performance on macOS 12. As you've noticed, the most common reasons for Mac slowing down are old and incompatible apps, cluttered hard drive and desktop, and hardware issues. Hope you get it fixed fast!
Get 240+ Mac apps for any job
Sign up to Setapp and try them for free.