Sounds good? Well it looks good too.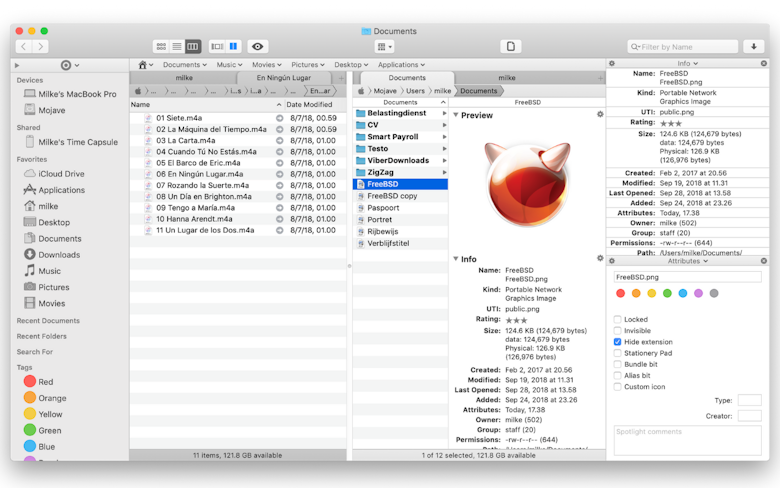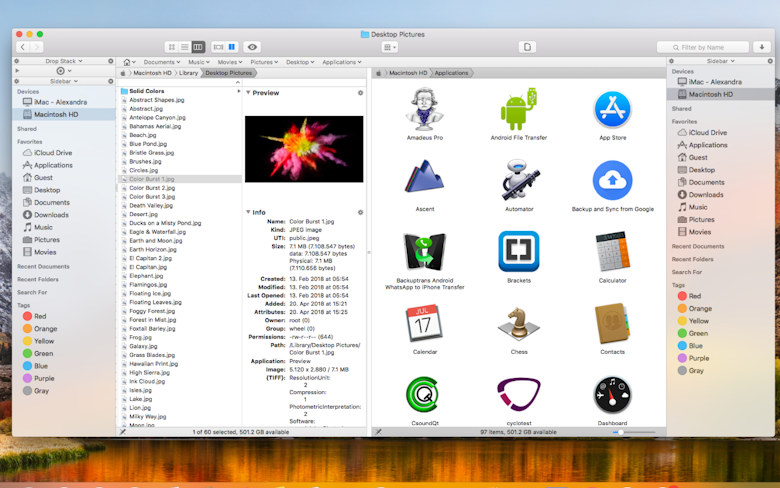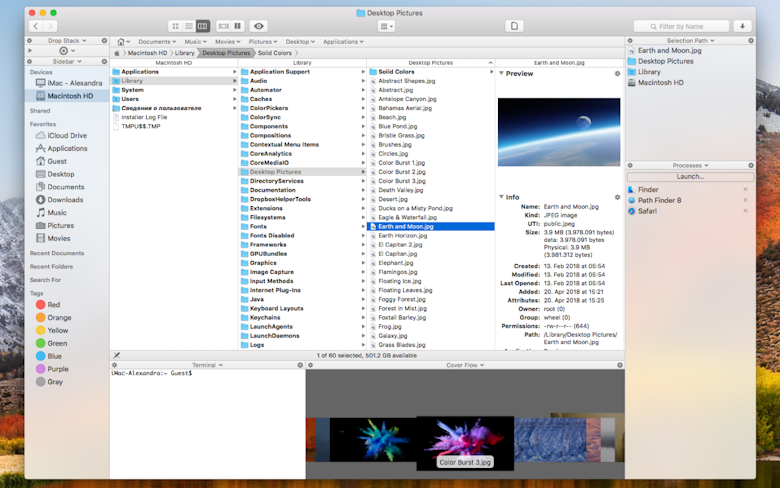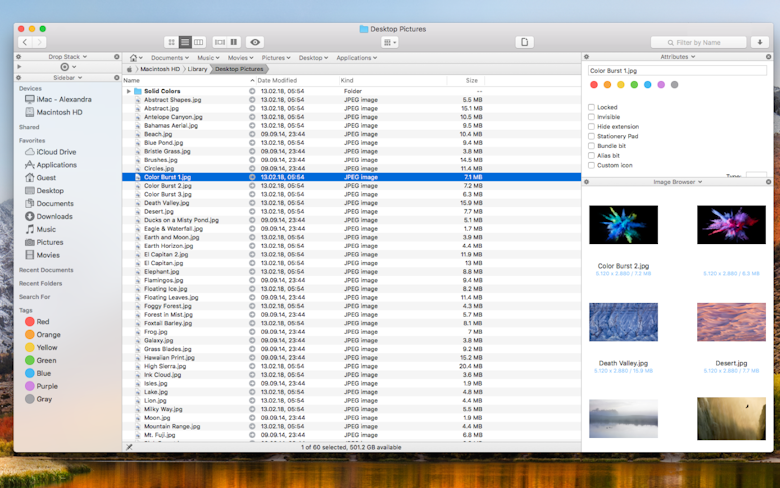 Path Finder features
A no-brainer interface
Path Finder's interface may look information-heavy, but as soon as you do a few clicks, you'll know how to use every part of it to your advantage. Get a complete view of disks, batch copy, type file names in Path Navigator, and integrate with your Dropbox without reading any manuals.
Dual pane view
Set the app's sidebar to show only those file locations you use most frequently. If you want to work across two disks or folders at the same time, switch to the dual-pane functionality. With Path Finder, nothing gets lost in the shuffle while you multitask.
Drop Stack for temporary storing
On the left side of the app's window, you'll find a file grid — the place where you can collect items before moving them anywhere else. Simply select a batch of files and move them to the Drop Stack. It's a perfect temporary spot if you want to do some housekeeping on Mac.
Modules for extra customizability
The feature that Finder lacks badly — a modular system, enabling you to add and remove commands, according to your needs. Via the menu bar, open Window > Modules and select the actions you want Path Finder to perform. From showing permissions to adding file info.
Manage hidden files
For security reasons, you can choose to make some of your files hidden on Mac. This doesn't stop Path Finder from keeping them controlled, though. You can enable the option of showing invisible files via the View menu and manage them the same way you deal with all the others.
Syncing folders across disks
Whether you want to compare the contents of folders across different disks, or transfer files in batch, the Path Finder's FolderSync feature has you covered. Select the directories or folders that should be compared and enable FolderSync from the Commands menu.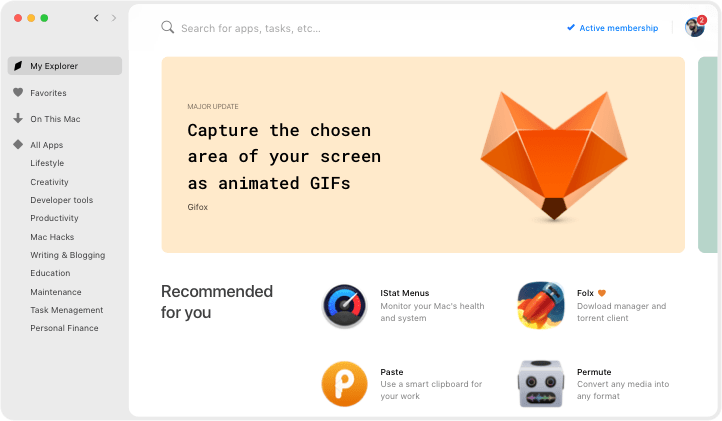 We love Setapp
---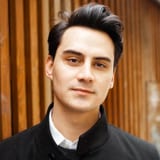 Very impressed with World Clock Pro @setapp @minimuminc. Making light work of time differences 🤘yew. How MacOS still doesn't have some kind of digital clock widget is mind boggling.
jessengatai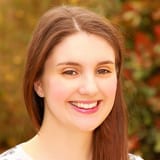 I have used Endurance (http://enduranceapp.com ) which is on @setapp to try and extend my battery life, 12 hour flight from Vienna to LAX and I spent about 8 hours working on an essay - not bad going!
Rosemary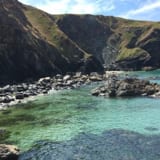 Wow just downloaded Setapp for my Mac - the value here is amazing. Some of the apps cost more than the monthly subscription alone and there are some amazing apps like Ulysses, RapidWeaver etc. @setapp
Mark Mitchell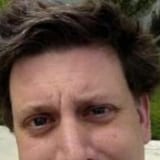 Discovered @PDFpen via @Setapp. Worth it just for the stellar OCR job it does on poorly-scanned assigned readings. Now to start playing with all those PDF editing features...
Nate Dickson