How to clean up and optimize your Mac
You may be wondering why your Mac is running slower than usual. There's probably nothing wrong with it – you likely just need to clean its file system up!
Without routine maintenance, your digital life can get as cluttered and confusing as the real world. Files get tucked into odd folders, you download files multiple times thinking you forgot them, and apps do odd things that can slow your Mac down.
Instead of dealing with a slow Mac, we'll show you how to run some Mac cleaning software to get your computer working great again.
Mac cleanup tips
One of the main reasons we see for a slow Mac is the storage is getting full. Your Mac has a lot of memory space, but it can fill up quickly if you don't maintain it. When your Mac starts telling you it's out of memory, it's time for a Mac memory cleaner.
One of the more troubling types of files taking up space on your Mac are old or duplicate files. Often, we duplicate files to make edits, or download and forget about older documents we no longer want or need. There are also some other areas that likely need your attention.
Clean up your Mac's desktop
Start cleaning up your Mac at the beginning – your desktop. While the task might feel tedious, you have a few automated options. First, you've got Apple's built-in Stacks feature that allows you to arrange your randomly dropped files and folders all over your desktop onto a structured grid and files of the same file type be stacked onto one another in piles. Just two-finger tap on your desktop and click Use Stacks: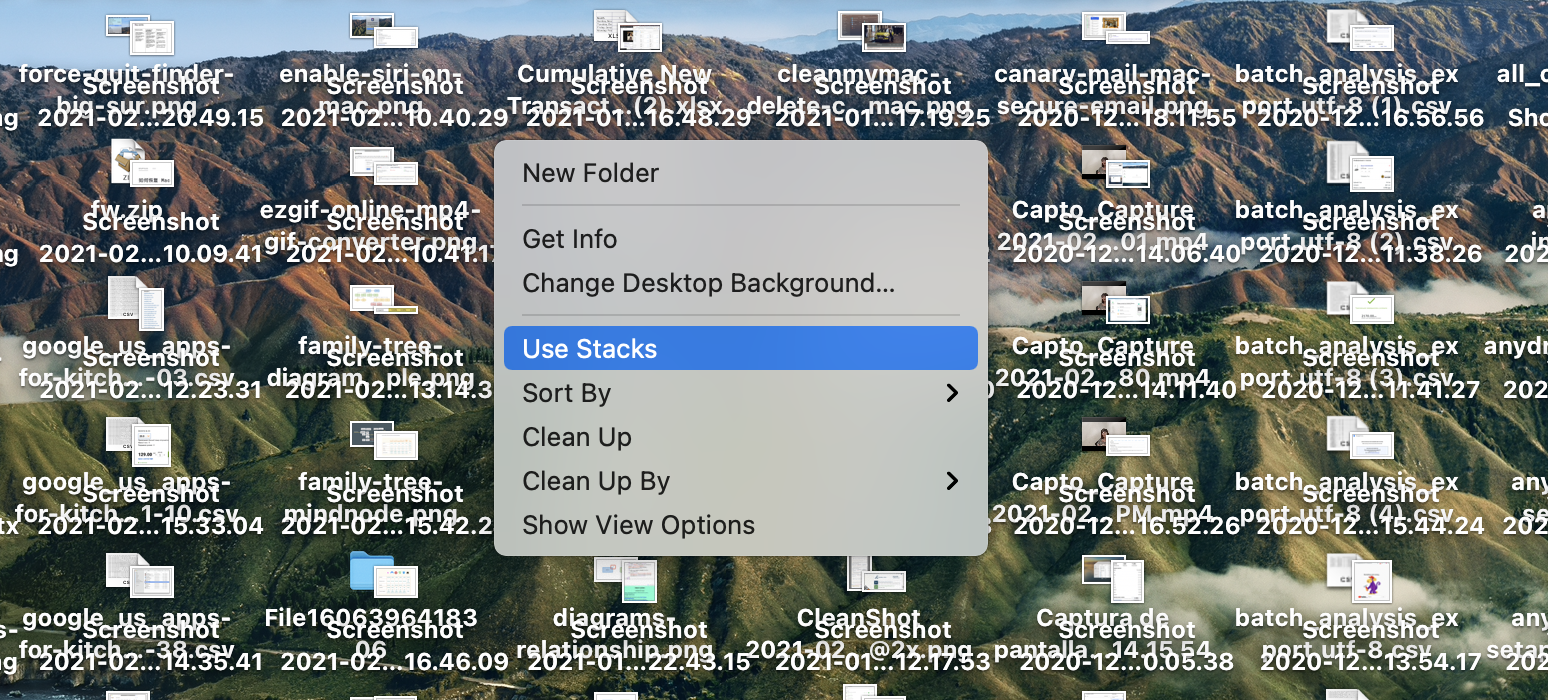 Next, automatically sort files with Spotless. Just drag and drop your files onto the app and create a filter for this file type instantly: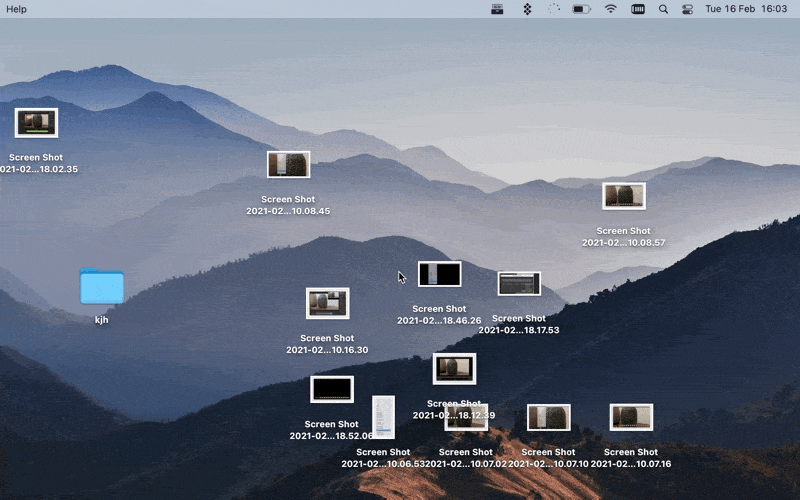 You can also create automated tasks to tidy up your files and folders and set a schedule and rules for arranging your files: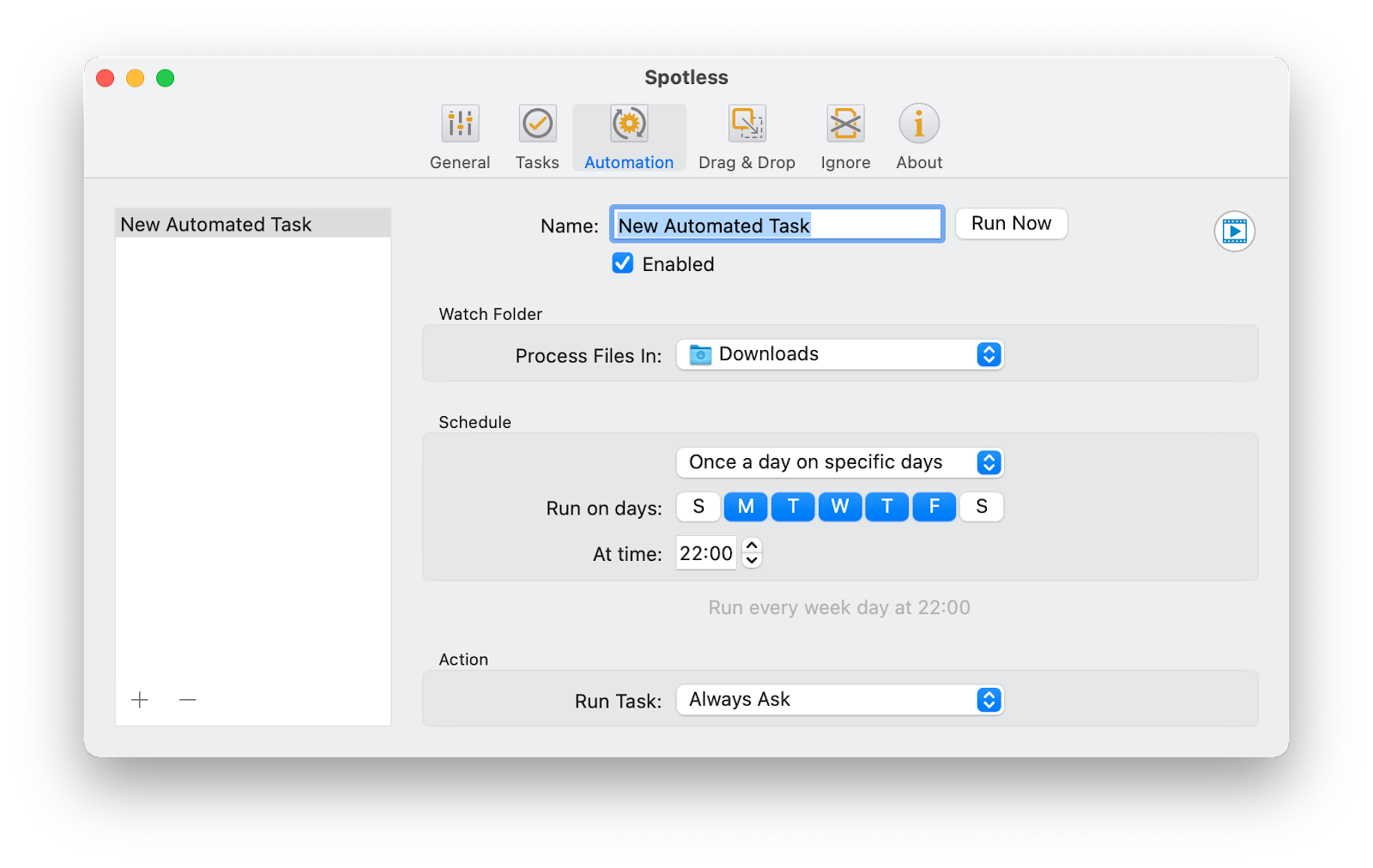 Free up your Mac's hard drive
Your Mac has more files in its memory than you know of, and a lot of them are purposely kept away from you. This isn't a nefarious plot by Apple; it just doesn't want you to delete necessary files on accident.
A great way to get a holistic view of your Mac's memory is with CleanMyMac X. It's an extremely powerful tool, and for those with diminished Mac memory, the Space Lens feature is most appropriate. It scans your entire system, and shows you exactly which folders are taking up the most memory on your Mac. You can click on those folders to see the files inside, and select which you'd like to delete, or if you'd rather just clear out entire folders.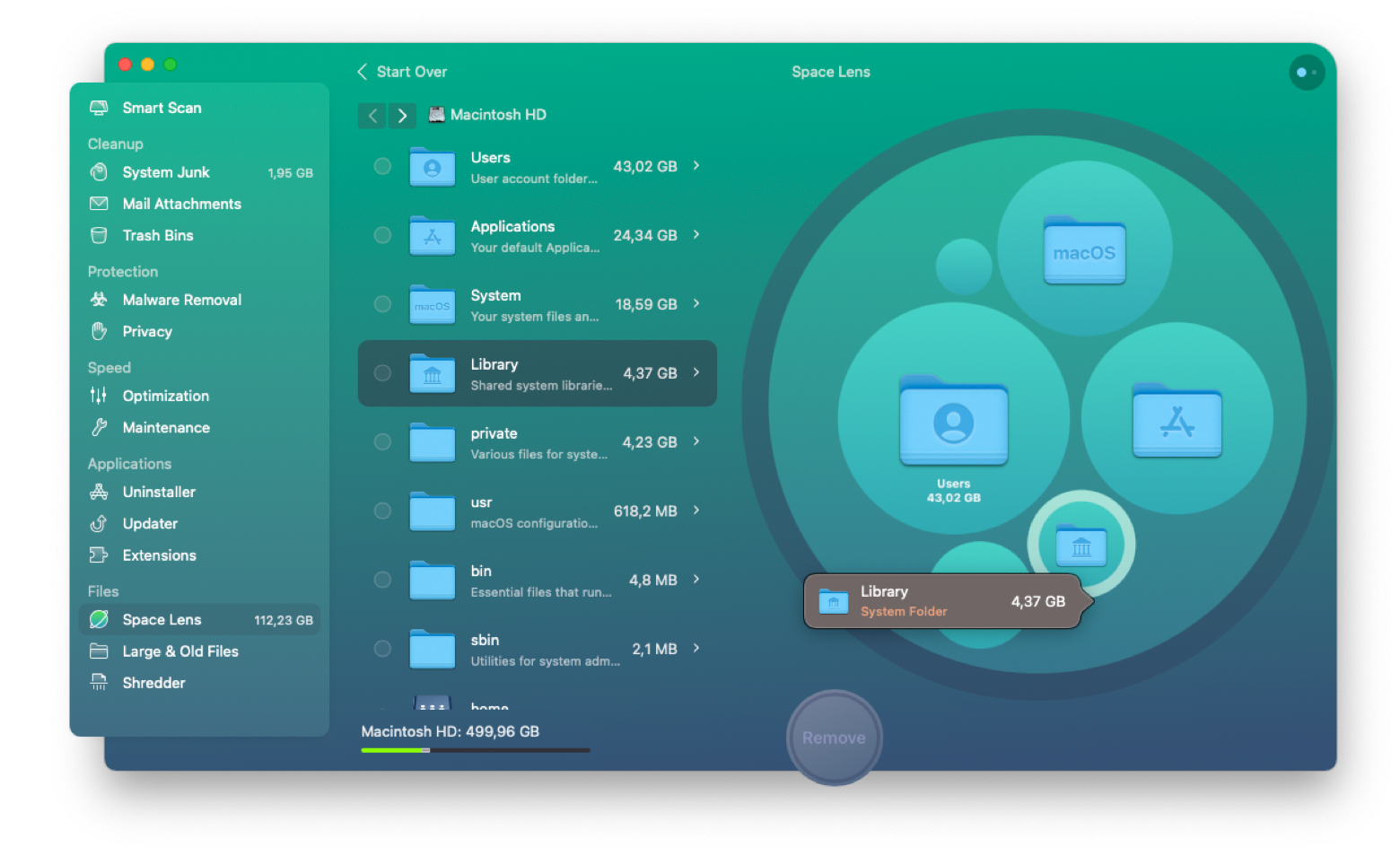 For duplicate files, there's no better app than Gemini. It's an app focused on finding duplicate files on your Mac, and giving you the freedom to delete them as you like. All you have to do is open Gemini on your Mac, drag a folder onto the app window, and Gemini will scan it automatically, and tell you where your duplicate files are.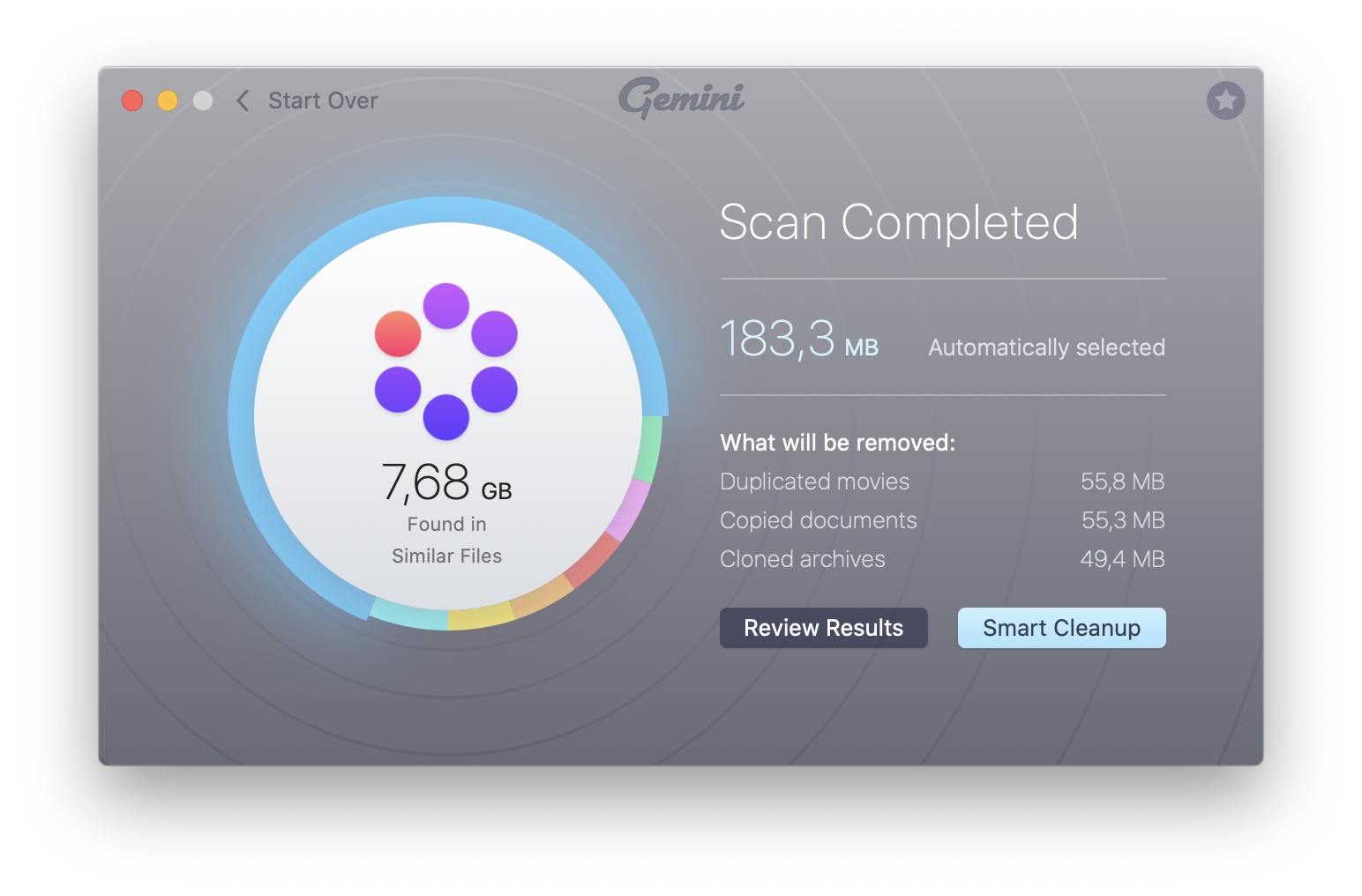 Many files on your Mac are hidden purposefully, making it difficult to clean up Mac hard drive and memory space thoroughly. To get a complete look at your file system, take the following steps:
Open Finder on your Mac
Highlight 'Macintosh HD' or your user name under "Favorites"
Press Command-Shift-period
This will surface all of the hidden folders and files on your Mac. The reasons these folders remain hidden is they typically don't need to be accessed, and this is a good reason you should be careful before deleting files or folders in any of those 'hidden' folders.
Startup items are slowing Mac down
When you start your Mac, some applications also spin up. Many of these applications are necessary; a few may not be. Still, this can slow your Mac down, so it's worth looking into.
To check which apps are triggering on startup, do the following:
On your Mac menu bar, click the Apple logo on the top left
Select "Preferences"
Select "Users & Groups"
Select "Login Items"
This shows you which items are starting up when your Mac does, and allows you to toggle them on or off. Keep in mind this doesn't delete apps, it just stops them from activating when your Mac turns on.
A better way is via CleanMyMac X's Optimization tool, which shows you everything running at launch. It makes it really simple to disable or remove them, too.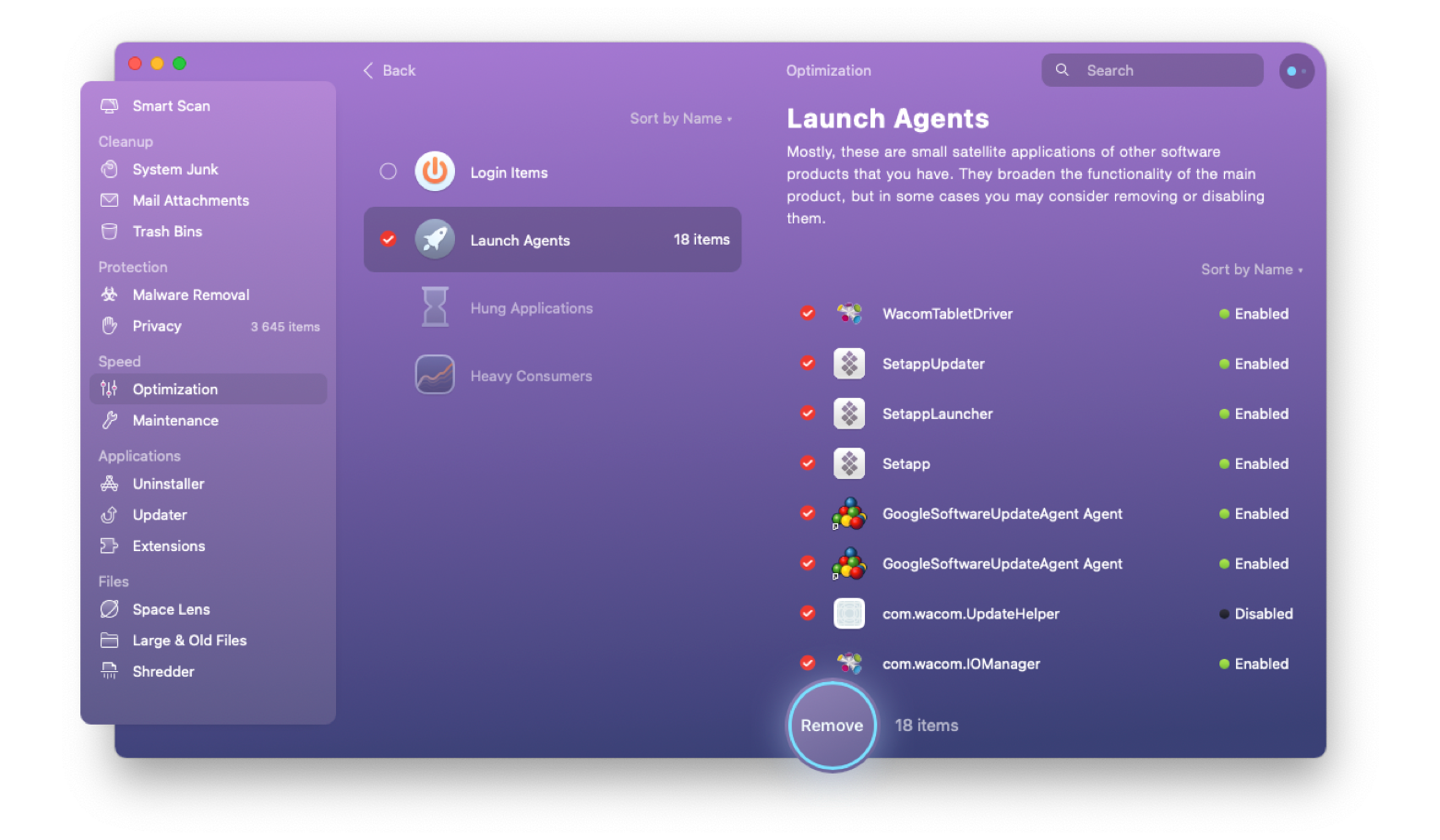 Delete browser caches
The more you go online, the larger your browser cache will be. Each browser has its own method for deleting its cache; in Safari, you have to have the "Develop" menu active first, where you'll see an "Empty Cache" option. In Chrome, clearing the cache is tucked in the menu. From the menu go to Settings > Privacy and security > Clear browsing data, then select "cached images and files."
Use maintenance scripts
Maintenance scripts are tools that require a touch of coding know-how to master, which is why most users don't bother. Casual Mac users with slow computers don't want to bother learning UNIX commands!
Instead, we suggest CleanMyMac X. CleanMyMac X has a "Maintenance" module that runs a few major scripts for you, all of which are focused on helping your Mac run faster and smoother. All you have to do is select "Maintenance" and "Run," then CleanMyMac X takes care of the rest.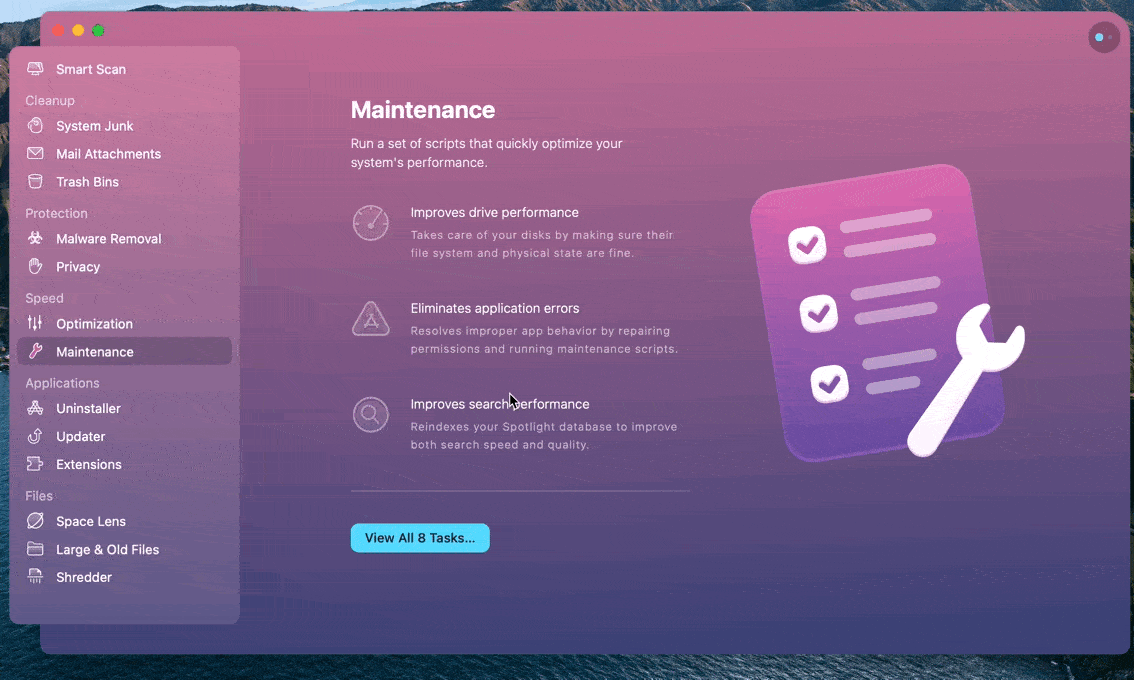 Conclusion
Keeping your Mac running in optimal condition is key, and many of us may not have considered it takes a bit of work. We like to think our Mac will optimize itself, and that's not always true.
This is why we suggest CleanMyMac X, Spotless, and Gemini. They all do a wonderful job of optimizing your Mac well beyond what Apple enabled for users. Each of these apps is also available for free during the seven-day trial period of Setapp, the world's leading suite of productivity apps for your Mac. Retaining unlimited access to Setapp's 200-app strong suite is only $9.99 per month once the trial ends. A great bargain, and one you should take advantage of today!