iPhone overheating? Top methods to cool it down
iPhones are meant to perform best in temperatures ranging from 0 to 35 degrees Celsius. As a result, if you ever find yourself in extreme heat your mobile device may struggle. Overheating can deplete the battery in your iPhone over time. As a result, you'll notice a lag in the phone's functionality. It'll become slower and slower as the temperature rises. However, environmental heat isn't always the case. Keep reading to find out why your iPhone gets hot.
iPhone overheating vs iPhone getting warm
Keep in mind that a warm iPhone is quite normal. This is common whether you're charging your phone while using it, playing games, watching high-quality videos, or using your GPS for extended periods of time. Simply let it cool down for a couple of minutes to regain its regular performance. However, if your iPhone feels too hot to the touch, you should be concerned. But hold off on going to the Apple shop just yet. Here's what you can do about your iPhone getting hot.
Why is iPhone overheating?
If your iPhone is getting hot and sluggish, there are a few things that could be causing it:
Environmental heat
crashing apps or too many apps running
faulty iPhone battery
iOS bugs
Before we move on to the fixes for different cases, here are some first-aid tips for cooling down your phone:
Disconnect the charger and turn the phone off
Remove the case
Provide shade but don't put the phone into the refrigerator
Fan it (for example, wave with a sheet of paper).
How to stop iPhone overheating
Before you hurry into the Apple shop for pricey repairs, try these easy options. Below are the most common reasons for iPhone overheating and the fixes.
Environmental heat
If you enjoy taking photos in direct sunshine, you've definitely come across the "Temperature too high" iPhone warning in summer. That's because the sun is too hot, and your phone can't tolerate it any longer, causing the camera to shut down.
If you've ever questioned yourself, "Why is my iPhone getting hot when I use it outside?" please keep in mind that it's usually due to direct sunlight. However, not only that but charging or using your phone in a hot place like a bakery can cause it to overheat too. In such situations, it's better to avoid using or charging your phone.
Crashing apps or too many apps running
Why does my iPhone get hot even if I'm not using it heavily? Many things could cause this, including too many background processes, spy programs, high bandwidth usage, and so on. But for now, you can concentrate on closing apps that you don't need.
When there isn't enough RAM/capacity to run the current apps, having many useless ones open in the background will clog up your phone memory and cause it to overheat. So, if you don't need those apps right now, we recommend closing them. Here is how to do it on your iPhone.
On an iPhone with Face ID, swipe up from the bottom of the screen and then pause in the middle.
On an iPhone with a Home button, double-click the Home button.
Swipe right to browse the open apps. Then swipe up the apps you don't use.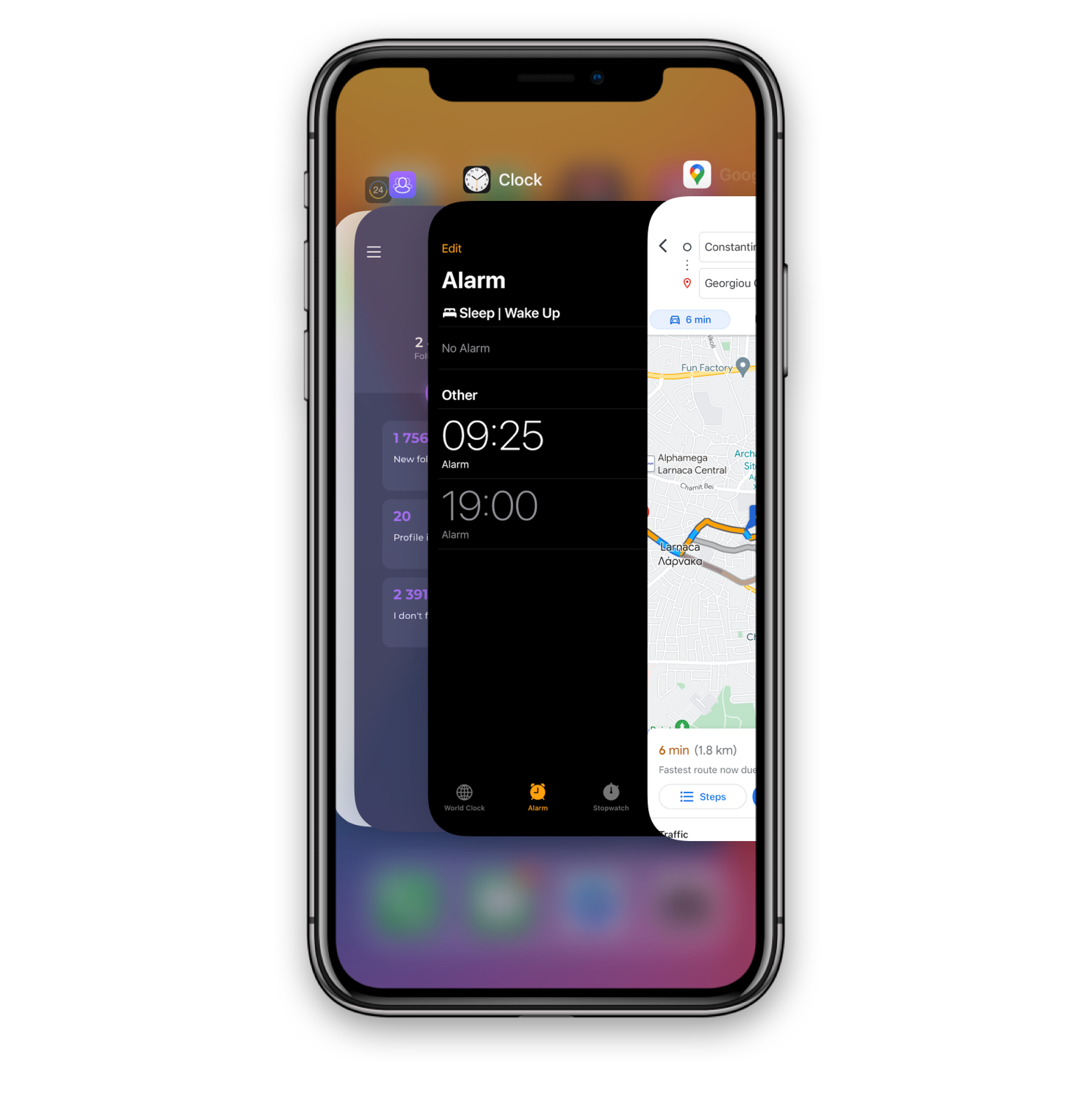 Furthermore, if you noticed your iPhone getting hot for no reason, think about any new apps you've recently installed. Programs that are constantly crashing, as well as those that were not properly installed, might cause the iPhone overheating issue.
If you have some apps frequently crashing, uninstall and then reinstall the program. To remove an app from your smartphone, follow these steps:
Tap and hold the icon of the app until you see a menu
Choose Remove App, then tap Delete App when prompted, and confirm your decision once again
Launch the App Store, find the app again, and reinstall it.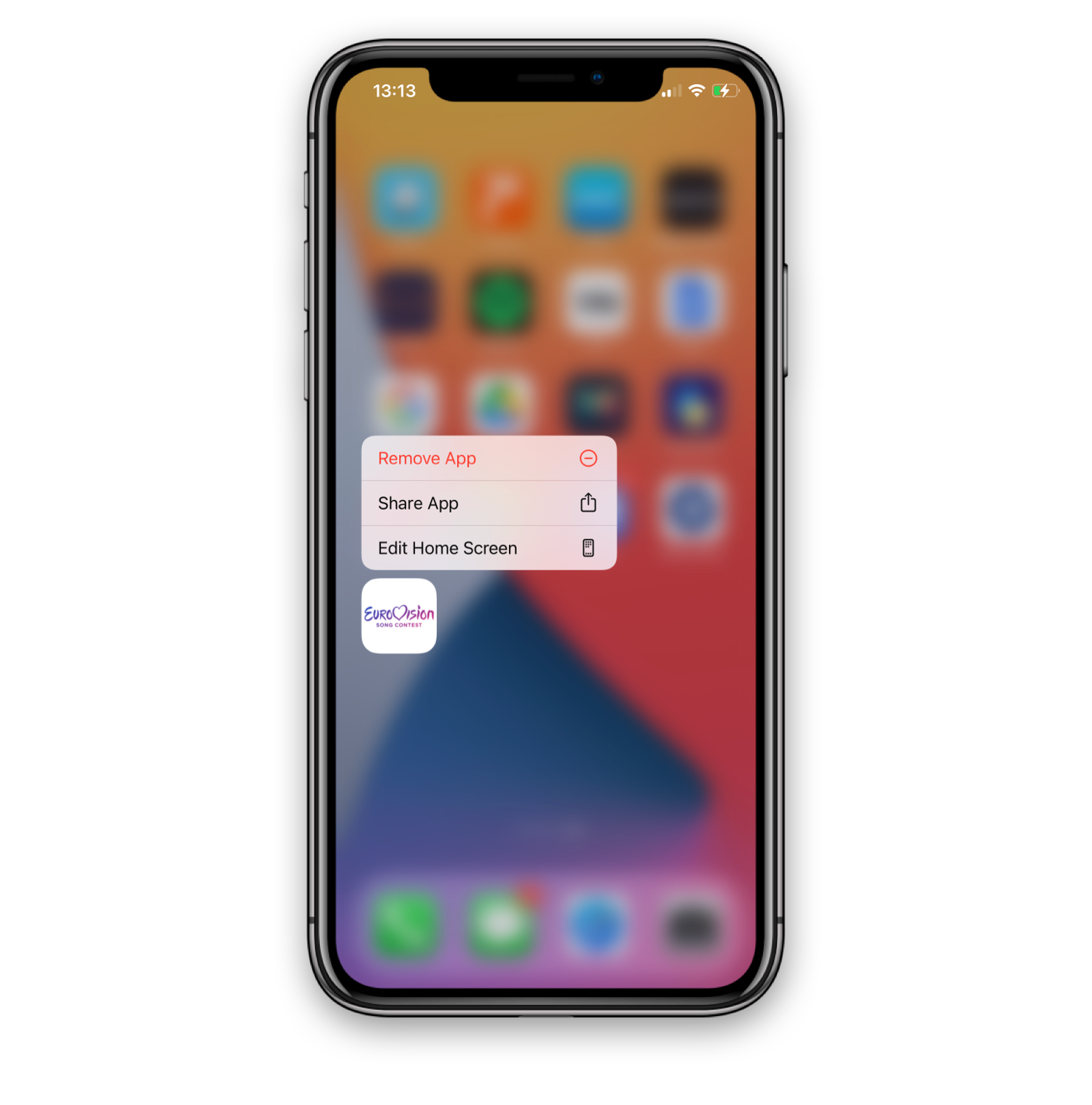 However, keep in mind when you delete an app, you'll lose its data. And while this isn't a problem if it's cloud-based like Evernote or Google Drive, some apps still need a backup.
Try AnyTrans – the app that helps move files between iOS and macOS quickly and easily. To transfer files, open AnyTrans and connect your iPhone to your Mac via USB. Choose where your data goes in Device Manager and send it there.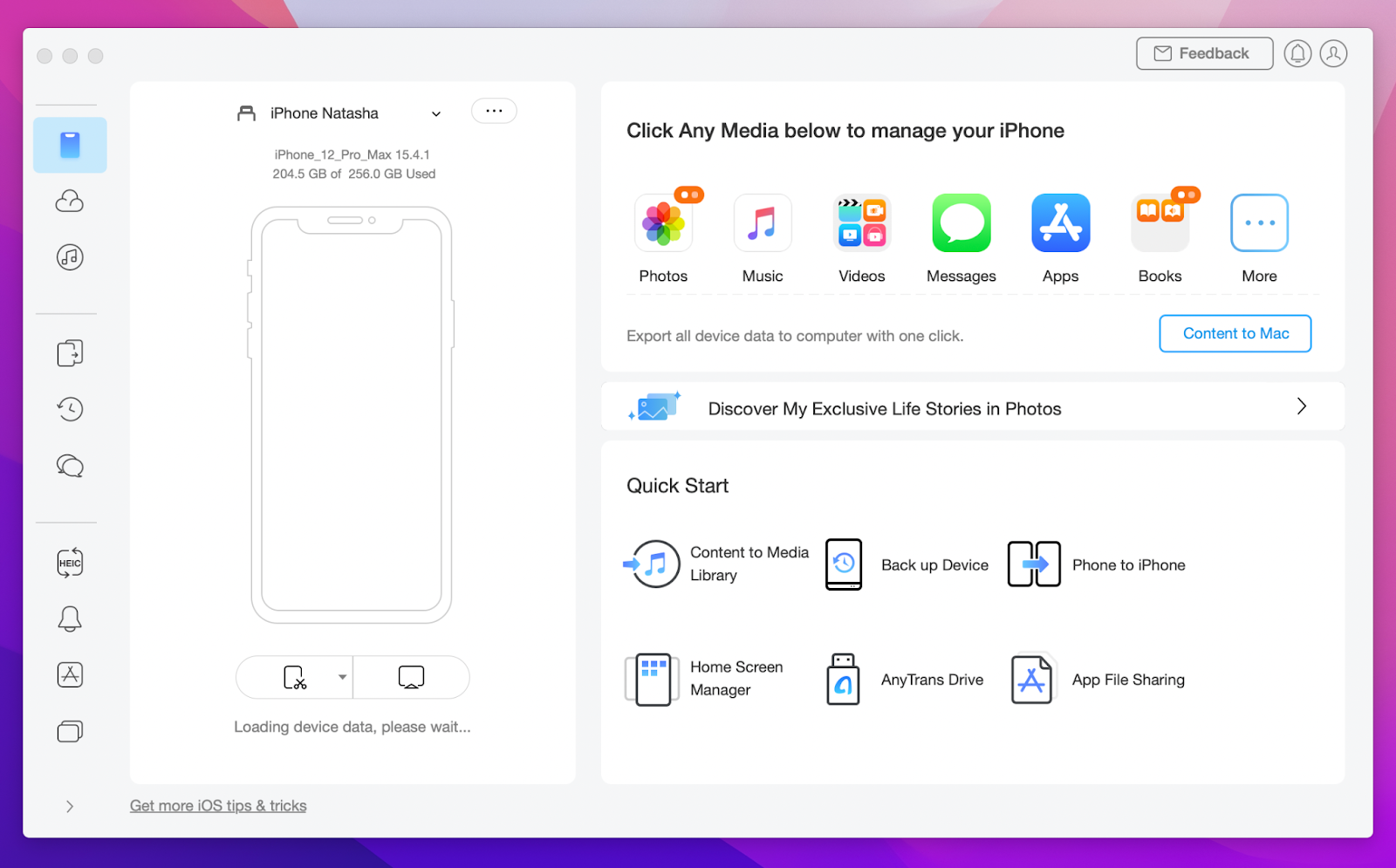 By the way, if you don't want to waste your time repeatedly running backups, you can arrange fast iPhone backups — prompt, automatic, and wireless – using a built-in Air Backup Manager.
Faulty iPhone battery
Aside from the previously mentioned reasons, your phone may overheat due to faulty hardware components. And the battery may be the main cause. If your phone gets hot on the backside while you're using it, it's probably a sign of your battery dying.
So always pay attention to any warnings about your battery needing to be replaced. You can also check this by going to Settings > Battery on your iPhone.
The difficult part is fixing it because it's not something you can do on your own. You'll need to schedule an appointment at an Apple Store or take your iPhone to a certified repair shop. The best thing you can do for your phone and its battery lifespan is to:
Always update to the latest software
Optimize your iPhone settings (adjust the screen brightness, use Wi-Fi instead of a cellular network when possible, etc.)
Monitor battery usage information to see how much of your battery each app consumes (Settings > Battery).
You can also keep track of the battery life of ALL of your devices from the most convenient spots on your Mac with the help of Batteries. When you connect your iPhone, iPad, or AirPods, they will display in the Today View's Batteries widget.
When any of the linked devices' batteries get low, the app will send you a notification so you may recharge them. You can set any percentage of battery at which you want to be notified about the need to recharge.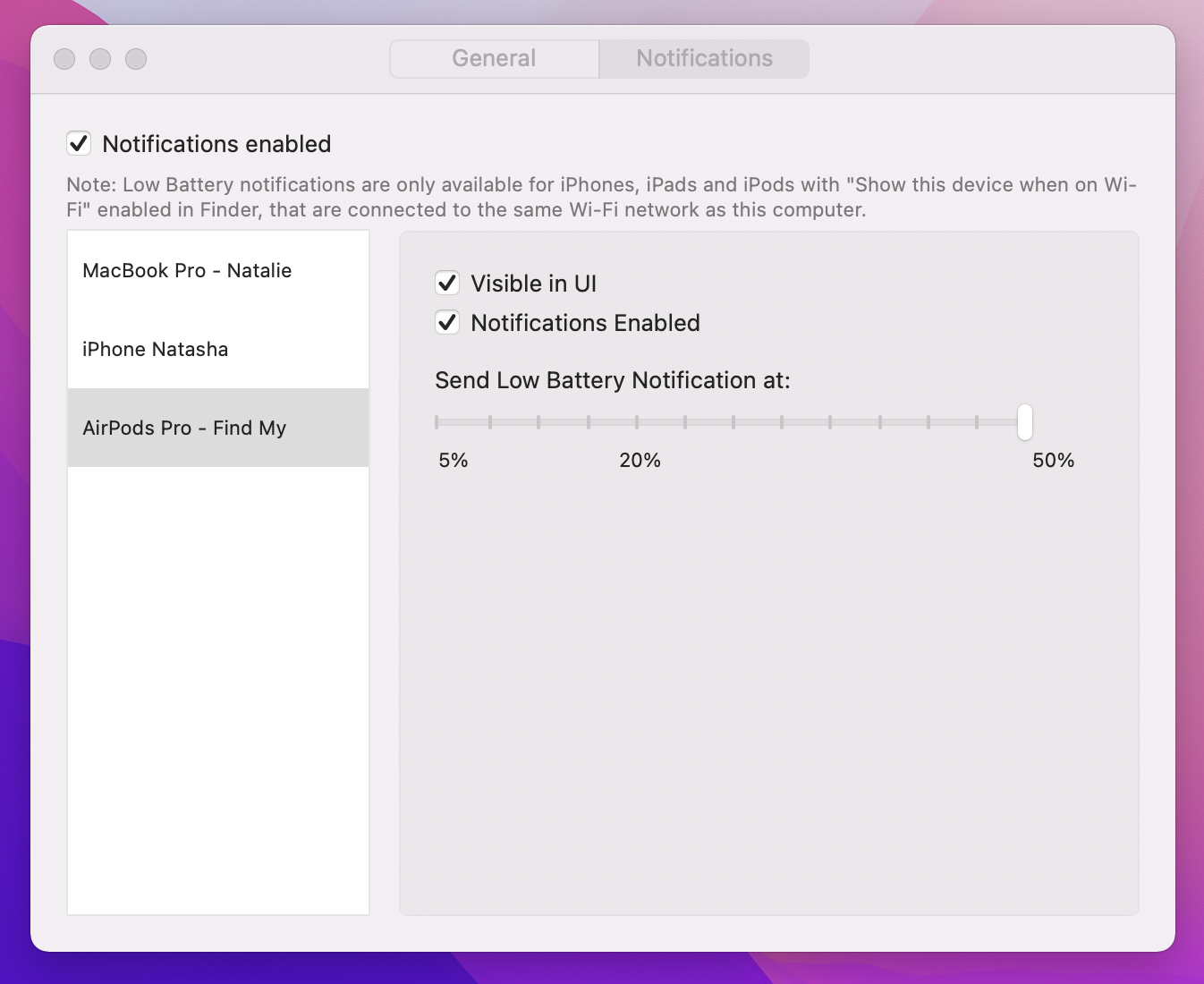 iOS bugs
The old version of iOS can also cause iPhone overheating issues. So the most obvious solution here is to check for an update.
Open Settings
Choose Software Update from the General menu
Tap Download and Install if an update is available.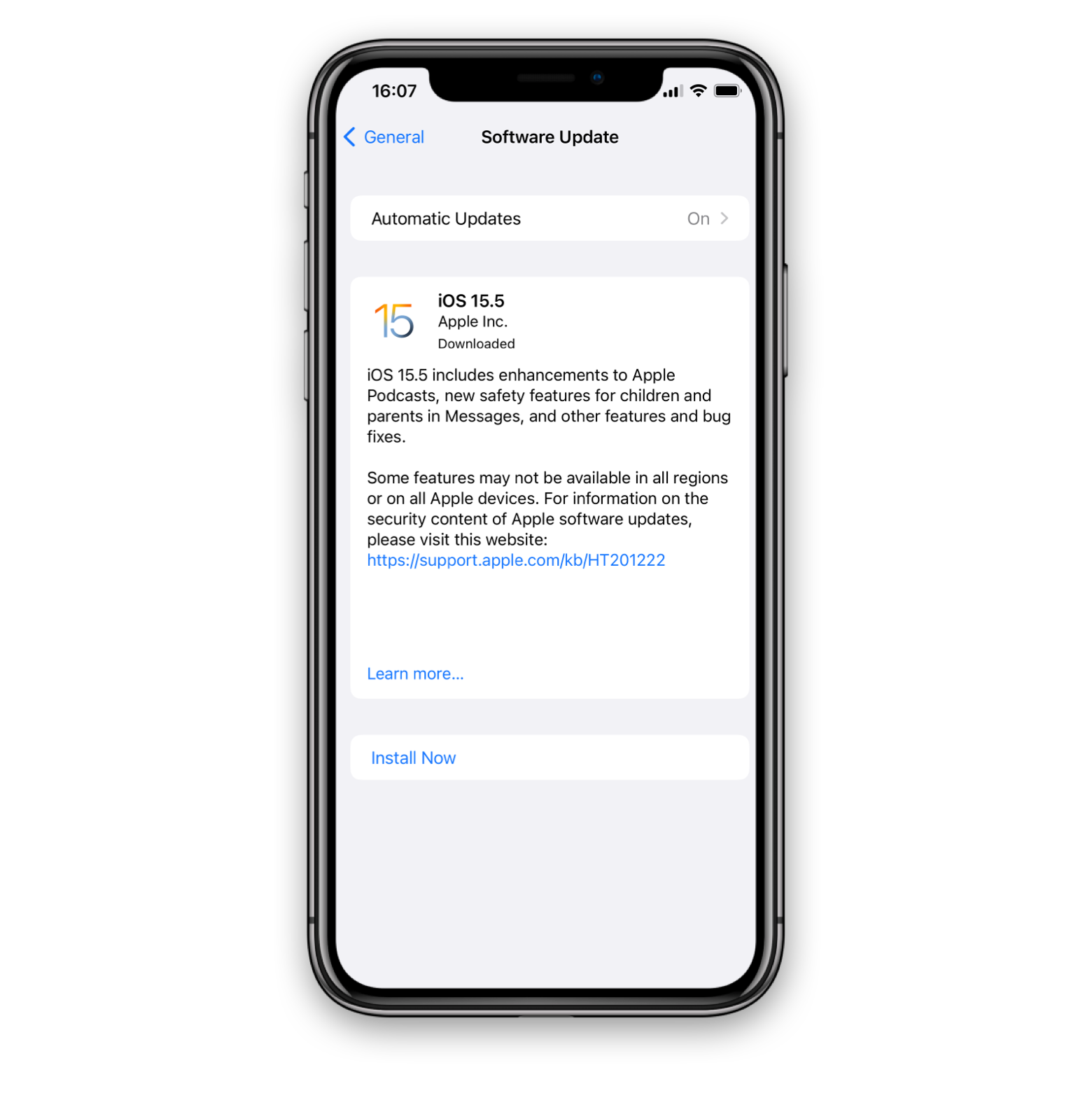 Note that your phone may already be up to date, but you're still facing the overheating issue. You should reinstall iOS in that instance. Please make sure your iPhone is backed up before you do anything else. As we've already mentioned, use AnyTrans to move your files from iPhone to Mac.
After you've double-checked that your phone was backed up, do the following:
Go to Settings > General > Reset
Tap Erase All Content and Settings
Follow the prompts.
Why you need Setapp to stop iPhone overheating
Your iPhone is designed to dissipate heat, but it might overheat due to an aging battery, too many apps running, or even intense sunlight. While the fixes we mentioned in this article look easy to perform, you need to be careful. For example, when you reinstall your iOS, be sure to backup your iPhone in order not to lose important data. We recommend using AnyTrans for this purpose.
We also described the issue with battery overheating. Don't be upset. Sometimes, you need professional help to save your device. However, you must take care of it the best you can. Install Batteries and track all battery levels (including iPhone, iPad, and even AirPods) on Mac.
Both tools are available in Setapp, a platform for more than 230 unique Mac and iPhone apps that'll improve your experience using your favorite Apple devices. Try free for 7 days.
We hope this guide will help you find a solution and continue using your phone without worry.