How to open hidden apps on iPhone
There are 2.2 million apps on the App Store today and there were 8 billion total App Store downloads in 2019 according to iOS usage statistics. People do use their phones a lot more today and a 2021 study by gaming company SolitaireD revealed that an average iPhone user spends almost a full work week on their phone.
Those who want to reduce their screen time often begin looking for ways to hide apps on iPhone, thus minimizing the urge to use them. Keeping some apps hidden can certainly help with concentration and productivity, but there will come a time when you need or want to use them again. How do you find them?
From looking through your App Library to searching hidden app purchases and even asking for Siri's help — there are numerous ways to find hidden apps on iPhone. So let's explore the easiest and most effective ones!
How to locate secret apps iPhone hides from view
Unless you've removed an app from your iPhone completely by uninstalling it, the app will stay in your phone's App Library no matter how well you've hidden it. This means you'll be able to locate any hidden apps on iPhone when you need them using one of the simple methods below.
To quickly find and open hidden apps:
Use Spotlight search. This is the quickest way to find hidden apps on iPhone. Simply swipe down on your Home Screen to get to Spotlight and type the app name for it to appear.
Unhide apps from folders. This can be a downside of organization: you've created folders for all your apps, but now can't find the one you need? Swipe through your Home Screens to check app folders. Once you find the app, press on its icon and drag it out on the Home Screen for easier access.
Reset your Home Screen layout. This will help you find hidden apps on iPhone by restoring the Home Screen to its original state. The disadvantage of this method is that you'll lose all Home Screen app arrangements and folders. If you're ready to proceed, open Settings and go to General ➙ Reset ➙ Reset Home Screen Layout.
There can be many reasons for why apps might disappear from your Home Screen, but for every reason there is a way to find hidden apps and bring them back to where they belong on your iPhone.
How to find hidden apps on iPhone Home Screen
Once you install a new app, depending on your settings, it's either added to your Home Screen by default or you need to do it manually. In the end, most of your apps are likely on your Home Screen somewhere, which makes it the first place to look to find hidden apps on iPhone.
In 2020 Apple introduced iOS 14 and, with it, the added feature to hide apps on iPhone in bulk by hiding Home Screens. If you notice that not one, but multiple apps go missing from your phone, that could mean one of your Home Screens was hidden, by accident, perhaps.
To check whether you have invisible Home Screens on your iPhone and find hidden apps, simply:
Long-press the background of your Home Screen until the icons jiggle
Tap the dots at the bottom of the screen
View all visible and hidden Home Screen pages
Unhide Home Screens by tapping the empty circle next to it
Tap Done
Your hidden apps on iPhone should now be visible on the Home Screen page you've enabled.
Find out which apps you can and can't hide
Generally, Apple allows its users to hide or delete apps on iPhone that come pre-installed. However, even if you delete an Apple stock app, you're only removing the app's icon, but all the data remains on your phone.
Here's how to hide apps on iPhone home screen in two simple steps:
Tap and hold the app you want to hide
Select Delete App from the Action Menu
If you don't see this option, it means you can't hide this pre-installed app.
New iPhones come with 38 pre-installed apps, and 27 of them can be hidden or deleted. Here they are for your reference: Books, Calculator, Calendar, Compass, Contacts, FaceTime, Files, Fitness, Home, iTunes Store, Magnifier, Mail, Maps, Measure, Music, News, Notes, Podcasts, Reminders, Shortcuts, Stocks, Tips, Translate, TV, Voice Memos, Watch, and Weather.
The rest of pre-installed apps are essential to the iPhone's system and thus can't be deleted. They are App Store, Camera, Clock, Find My, Health, Messages, Phone, Photos, Safari, Settings, and Wallet.
How to hide apps so they don't show up in search
An iPhone's Home Screen search bar is a convenient tool to help you find hidden apps, but the flip side of that is a risk to your privacy if someone decides to look for some of those apps you'd prefer to keep secret.
This option for how to hide apps on iPhone is for those who are determined to leave little to no chances for the peekers to find secret apps iPhone.
How to hide apps on iPhone in Settings:
Open Settings
Tap Siri & Search
Scroll down to the app section and select the app you want to hide
Toggle off Learn from this App, Suggest App, Show App in Search, Show Content in Search, and both toggles labeled Suggest Shortcuts for App
How to unhide or locate apps
With an excess of apps and other content on our devices, managing it all can get overwhelming. But there's a great solution on the market — an app which looks after your files by creating timely, automatic and wireless iOS backups, so no content or apps ever go missing!
AnyTrans is a sophisticated macOS and iOS file transferring tool and backup manager. The app's user-friendly interface and smart transfer features allow for seamless data migration between all kinds of devices. This will be helpful if you're searching for how to hide an app on iPhone without deleting it.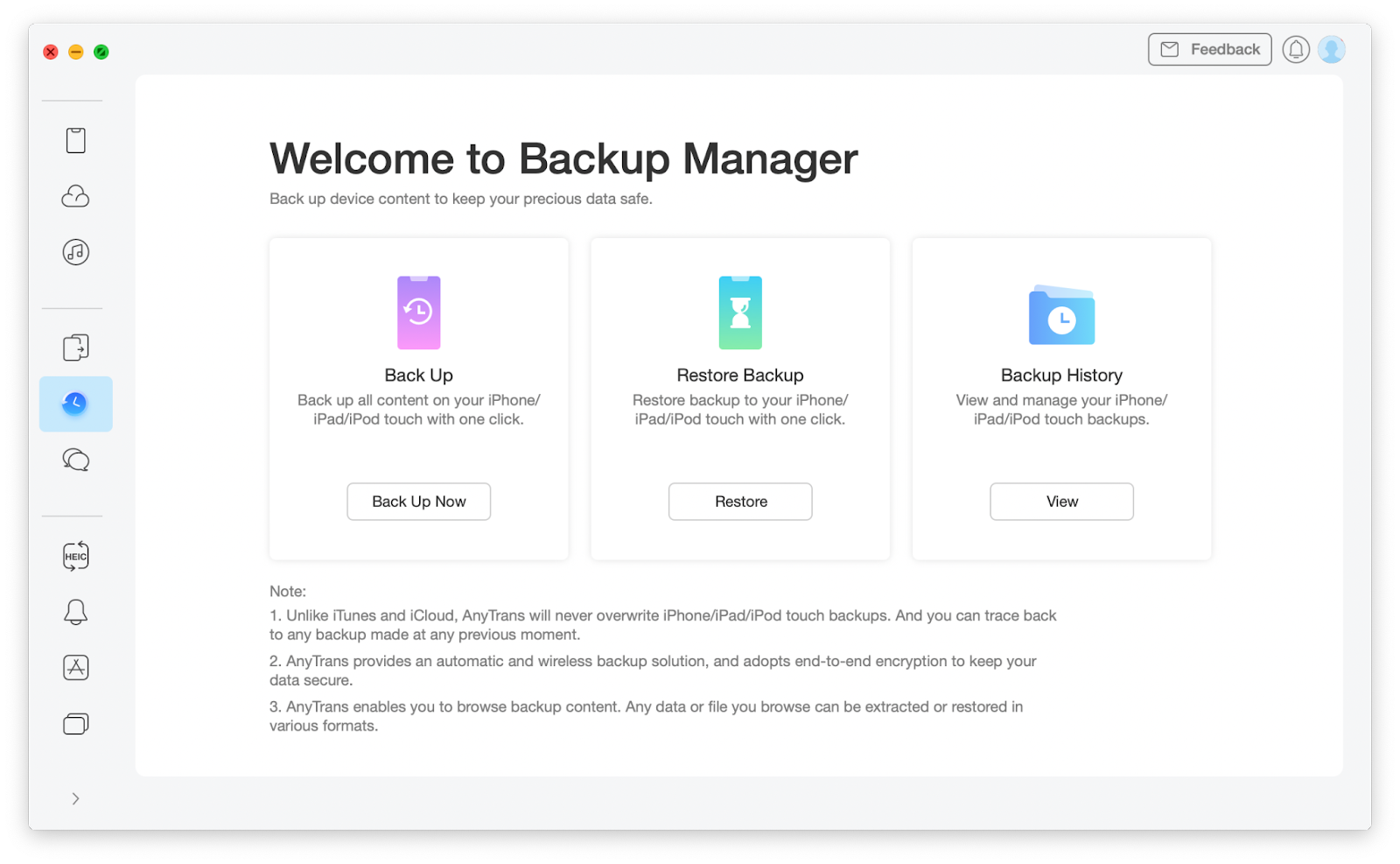 Now that all your content is professionally managed, try using Transloader to activate easy, remote downloads. Forget the notion that you need to be at your desk to begin and monitor the process as you download something to your Mac, Transloader will do all that for you. Enjoy the freedom of being able to download on the go and let the smart app handle the rest.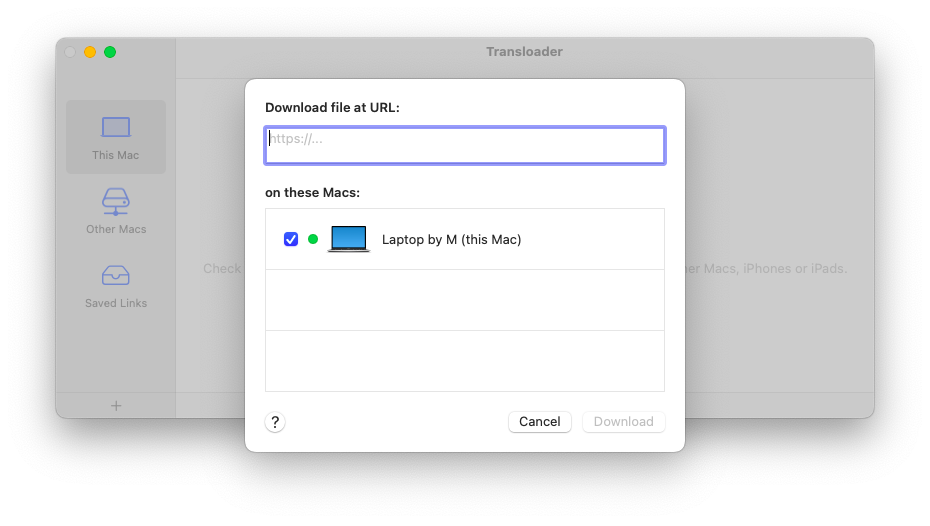 How to use Siri to find hidden apps
This option to find and open hidden apps is just as simple as using your iPhone's Search feature. Siri is always there to help, so simply use the voice commands to activate it:
Press the side button, Home button or say "Hey Siri" to call the voice assistant
Say "Open [app name]"
Siri should be able to find hidden apps on iPhone for you.
How to view hidden purchases
Do you have Family Sharing on your Apple account? If you do, all members of your Family Group can see and download the apps you've purchased. But what if you want to keep an app or two private? There is a way to hide apps on iPhone by removing them from your App Store purchase history. Here's how to do that:
Open the App Store
Tap on the profile icon or your photo in the upper right corner
Tap Purchased
Find the app you want to hide
Swipe left on the app
Tap Hide
Tap Done in the upper right corner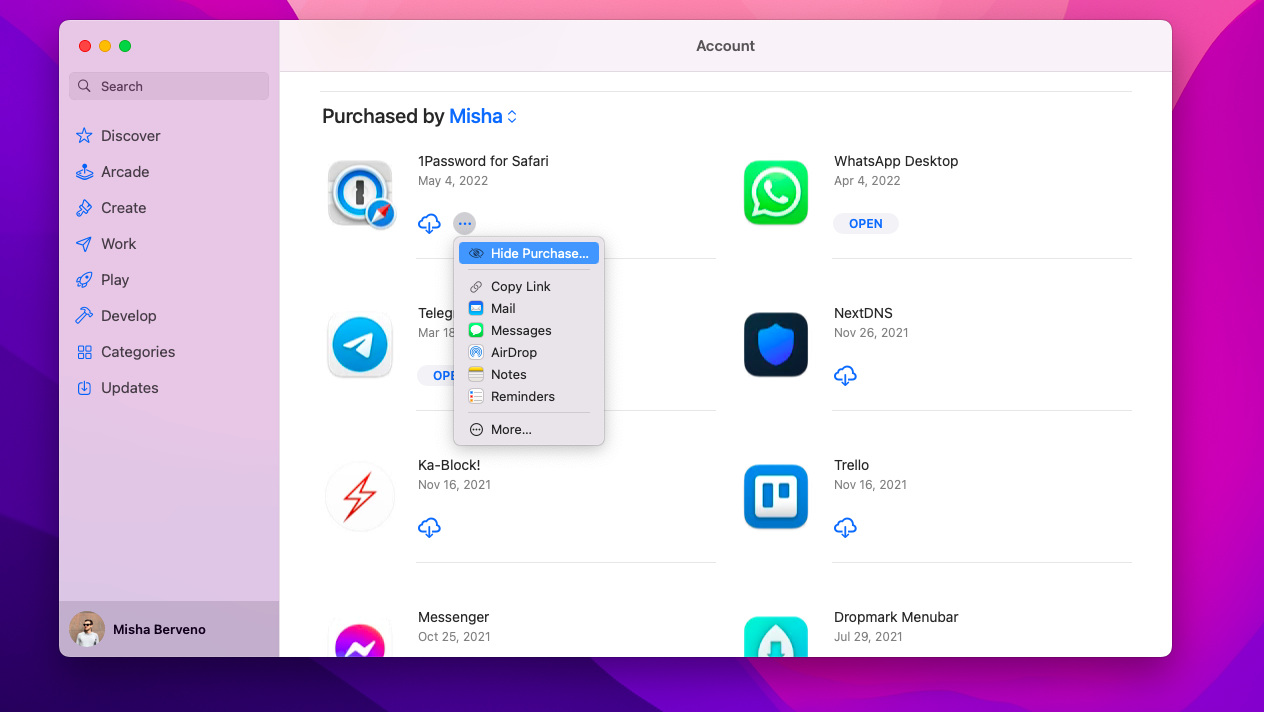 Once you're ready to open hidden apps again, you can find and unhide App Store purchases. Follow these steps from your profile in the App Store:
Tap on your Apple ID and enter your Apple ID password if prompted
Tap Hidden Purchases to find hidden apps and unhide them
How to unhide apps in App Library
No matter what you think might have happened to your apps, remember: every app on your iPhone can be found in the App Library, even if you've removed it from your Home Screen or hid within multiple subfolders.
Here's how you can easily find hidden apps on iPhone by checking your App Library:
Swipe left until you've gone one screen past your last Home Screen page
Tap the App Library search bar at the top
Type the name of the app
Press and hold the app icon until a menu appears
Tap on Add to Home Screen.
If app options don't show Add to Home Screen, it's likely because the app is already on your Home Screen, just buried within folders, or is on one of your hidden Home Screen pages.
How to find all apps hidden with Screen Time
Everyone is trying to cut the time they spend on their phones now it seems, so when Apple released Screen Time as a parental control feature in 2018, it didn't only help children. Many adults are activating this feature to limit their own access to their phone after a certain time, or to hide apps on iPhone, which are proving to be too addictive.
Screen Time also lets you restrict a number of native apps like Messages, Mail and Camera, for example. But what if you're done with your digital detox and want to go back to using one or all of your restricted apps limit-free? If your apps have been hidden by Screen Time, there's no other way to open them but to remove the Screen Time restrictions.
Here's how to open hidden apps by turning off Screen Time feature:
Open Settings on your iPhone or iPad
Tap Screen Time
Tap Content & Privacy Restrictions
Type in your Screen Time password if prompted
Go to Allowed Apps and turn on the toggles next to the apps you want to use
Hide apps on iPhone and find them with ease
Whether you want to find all hidden apps on iPhone, or on the contrary wish to selectively hide some of them for peace of mind, you now know the tricks and have the tools to do either.
Since it's a good idea to keep your content in a safe place, trying AnyTrans will become a game changer, as it gives you a way to manage all content on your iOS devices with just a few clicks, without the need to worry about losing it. And when there comes a time when you need to download something to your Mac remotely, Transloader will be the app to help you!
Both these apps — AnyTrans and Transloader — along with over 230 more high-performance apps are available to you for free through a seven-day trial of Setapp, a platform of best in class iOS and macOS apps that'll help release your device's full potential. Try every Setapp app today at no cost and see for yourself!