Different ways to hide apps on iPhone
How many apps do you have on your iPhone and how many do you use daily? According to Simform's app usage statistics for 2021, an average user has 40 apps installed on their iPhone while only using 18 of them most of the time. For millennials, the average number of installed apps increases to 67, while commonly used apps remain the same.
We've all heard the suggestion to delete the apps we don't use, but oftentimes those apps do come in handy, and there is no point in deleting them only to have to inconveniently download them again. On the flip side is the frustration of having an overwhelming number of apps on your home screen.
There's a great solution — you can hide apps on iPhone without disabling them. It takes a few easy steps to declutter and privatize your iPhone, so let's get right into it!
Why should you hide apps on iPhone?
Apple offers some easy and functional ways to make apps invisible on your phone without erasing their data. Hidden apps stay on your iPhone but provide less distraction and allow for more privacy, especially if you have children or younger siblings.
Here are the most common reasons making people look for how to hide apps on iPhone:
Organization. Since more than half of the apps we install on our phones remain unused, it's only logical to want to remove those to reduce clutter on our home screen.

Productivity. Keeping some apps hidden minimizes the urge to use them, leading to increased concentration and productivity, and decreased screen time.

Privacy. Everyone has at least one or two apps they would prefer to keep secret for different reasons. Hiding apps for privacy is a great option to make your phone a safer place for your personal information.
While there isn't just one way to hide apps on iPhone, you can choose from a variety of methods tailored to your personal needs.
Where do apps go when you hide them on iPhone?
Do you already have hidden apps on iPhone and can't locate them? Not to worry. Any app you hide will stay on your phone if you haven't removed it completely by deletion.
With the release of iOS 14 in 2020 came a new feature — the App Library, which stores all your apps even if they're not on your Home Screen. If you ever lose track of a hidden app, you can always head to the App Library and easily find it there.
Another simple way to find hidden apps on iPhone is by using Spotlight or asking Siri for help. In other words, as you work on hiding apps on iPhone, rest assured that you'll be able to locate them when you need or want to use them again.
If you're getting overwhelmed by the amount of content on your devices and it's becoming harder to manage, it's time to turn to professional software for help.
AnyTrans is a high-performance macOS and iOS file transferring tool and backup manager, which creates timely, automatic, and wireless iOS backups, so no content ever goes missing.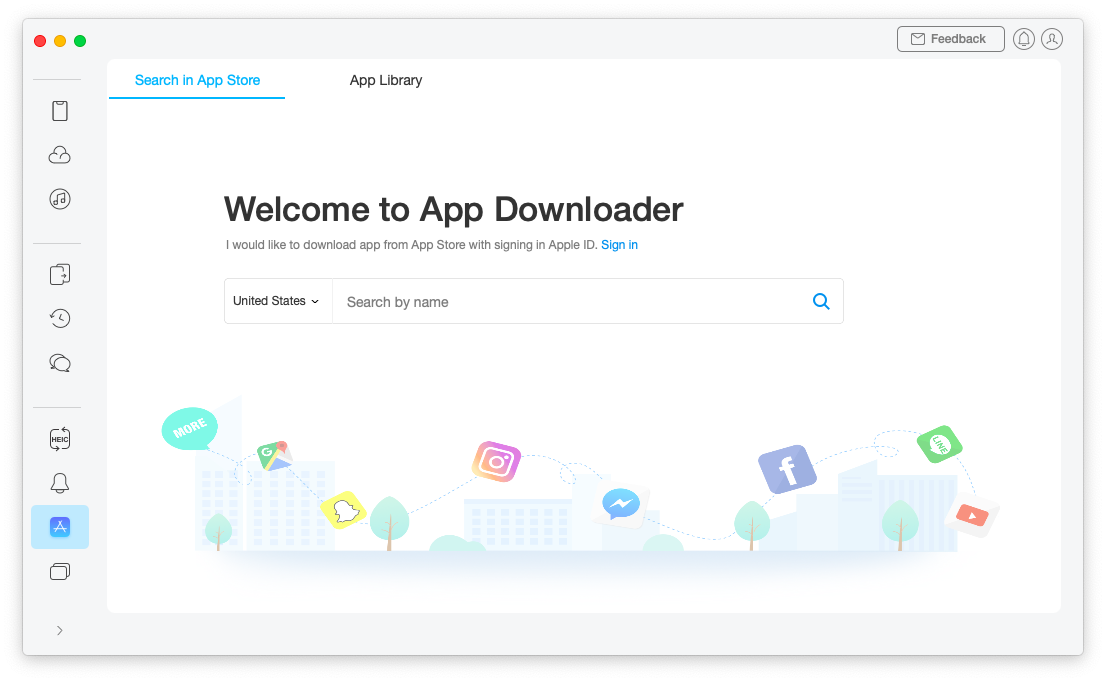 How to remove apps from Home Screen
Everyone knows how to remove an app from Home Screen by uninstalling it completely, but what if you only want to hide it temporarily?
Here's how to hide an app on iPhone Home Screen:
Find the app you want to hide and hold your finger down on it

Tap Remove App, when the menu of options appears

Select Remove from Home Screen
The icon will now disappear from your home screen, but the app will remain on your phone! If or when you need it again, simply go to the App Library to find it and re-add to your Home Screen.
In case you have multiple apps to hide and don't want to remove them one by one, there is a way to hide apps on iPhone in bulk.
To hide an entire page of apps on Home Screen, follow these steps:
Press and hold the dots at the bottom of your Home Screen until your iPhone zooms out to show all Home Screen pages at once

Find the page of apps you want to hide

Tap the circle underneath it so the check disappears

Tap Done in the top right corner
Try swiping through your Home Screen pages — you shouldn't see the one you've hidden. To make it reappear, open the same menu and check the page again.
How to hide apps so they don't show up in search
Swipe down from the middle of the Home Screen and you can find anything in seconds — iPhone's Search feature lets you waste no time hunting. It's not only highly convenient for you but also for anyone else looking through your phone, and that's not the kind of privacy people usually want. This option lets you tuck away some secret apps iPhone would otherwise show.
How to hide an app on iPhone in a few easy steps:
Open Settings

Tap Siri & Search

Scroll down to the app section and select the app you want to hide

Toggle off Learn from this App, Suggest App, Show App in Search, Show Content in Search, and both toggles labeled Suggest Shortcuts for App
The app just became harder to find, but if or when you need it again — the App Library will still have it.
How to hide apps from Smart Suggestions
Smart Suggestions rely on Siri's intelligence to predict what you might want to do next and recommend apps that might be of interest based on your usage patterns. Although it seems like a great feature, it can come in the way of your productivity by reminding you of apps that you'd rather not use too often. There's a way to customize the apps Siri puts forward.
Removing apps from Smart Suggestions is simple:
Press and hold the icon for the app you'd like to hide until a menu pops up

Tap Don't Suggest [app name]

Confirm by tapping on the red option saying Don't Suggest [app name] and give your phone a second or two to respond
Hide purchases from the App Store
If you have Family Sharing enabled on your Apple account, this information will come in especially useful. You may not know, but all members of your Family Group can see and download the apps you've purchased. The only way to keep those apps private is to hide them from your App Store purchase history. Here's how you can do that:
Open the App Store

Tap on the profile icon or your photo in the upper right corner

Tap Purchased

Find the app you want to hide

Swipe left on the app

Tap Hide

Tap Done in the upper right corner
Hide iPhone apps using Folders
A growing number of app icons on your Home Screen can get overwhelming, especially if more than half of them remain unused. A great way to declutter your Home Screen is to create folders for apps you don't need very often. While this method doesn't completely hide apps on iPhone, it still makes it harder to accidentally run into them while swiping through your Home Screen pages.
If you want to create a neater Home Screen, here's how to hide apps on iPhone using folders:
Press and hold any app icon until the Action Menu appears

Select Edit Home Screen

Hold and drag the app you're hiding into the folder of your choice
Tip: Put the apps you're not really trying to hide on the first page of the folder as that's the only page that'll be visible to you from the Home Screen. Remember that if every page has at least one app, you can create up to 12 pages in a folder and make apps even harder to find by moving them to the end pages.
How to hide apps using the App Library
If you have iOS 14 or 15 installed, your iPhone will include the App Library, which stores all your installed apps and lets you remove them from your Home Screen.
How to hide apps on iPhone App Library:
Press and hold the icon of the app you want to hide

Tap Remove App in the pop-up menu

Select Move to App Library
Because the App Library is meant to be a list which includes all the apps you own, there's no way to hide an app from the App Library apart from deleting it.
Find out which apps you can and can't hide
New iPhones come with 38 apps, and it's common for users to wonder: "Is there a way to hide apps on iPhone that come pre-installed?"
A few of those apps can't be deleted, as they're essential to the iPhone's system. They are App Store, Camera, Clock, Find My, Health, Messages, Phone, Photos, Safari, Settings, and Wallet. But the other 27 pre-installed apps you can remove.
These are the apps you can hide on a brand new iPhone: Books, Calculator, Calendar, Compass, Contacts, FaceTime, Files, Fitness, Home, iTunes Store, Magnifier, Mail, Maps, Measure, Music, News, Notes, Podcasts, Reminders, Shortcuts, Stocks, Tips, Translate, TV, Voice Memos, Watch, and Weather.
If you decide to hide Apple stock apps by deleting them, remember that you're only removing the app's icon, but all the data remains on your phone.
Hide apps on iPhone with a few taps
Now that you know numerous ways for how to hide apps on iPhone, choose the one that best suits your needs, whether you're doing it for privacy, organizational, or other reasons.
And since we all know it's important to keep personal things in a safe place, having a good content manager for all your digital belongings won't hurt either. AnyTrans gives you a way to manage all content on your iOS devices with just a few clicks, without the need to worry about losing it! To go even further with privacy protection, try Secrets — an app designed to protect your passwords and personal data and surely, it does that well!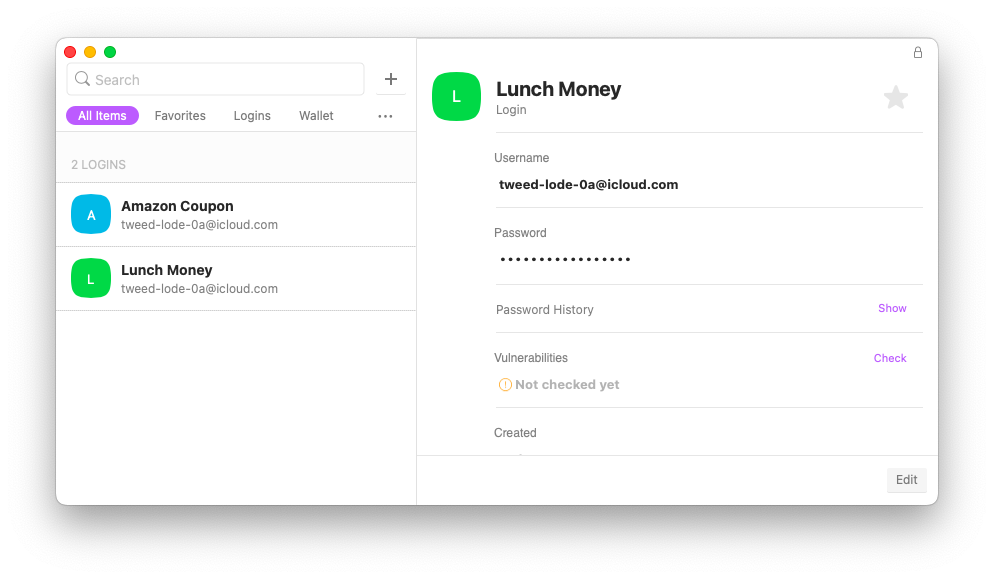 Both these apps — AnyTrans and Secrets are available to you for free through a seven-day trial of Setapp, a platform of over 230 best in class iOS and macOS apps that'll help release your device's full potential. Try every Setapp app today at no cost and see for yourself!