12 reasons iPhone won't download apps
iPhones are nothing short of a technological marvel. Right out of the box, they are able to substitute dozens of devices we used to rely on every day, from calculators to flashlights to stopwatches. And with every new iOS release, we get even more functionality out of them.
In addition, there are nearly two million third-party apps available from the App Store, which makes the iOS platform and, by extension, iPhone practically invaluable. Every time you download a new app, your phone automatically becomes better than it was before. However, sometimes, you might see apps not downloading on iPhone properly — don't worry, there are lots of ways you can go about troubleshooting the issue, and it's generally easy to fix.
Let's dive into the reasons behind "why can't I download apps on my iPhone" and how to go about solving each one.
Why Your iPhone Can't Download Apps
Even with the iPhone's seeming simplicity, pinpointing the exact reason because of which apps won't download isn't easy. There can be lots of things going on, from WiFi issues to the App Store server being down to your time being set incorrectly. The easiest way to solve this is by using a third-party iPhone manager app for your Mac.
AnyTrans for iOS is an all-in-one content management tool for your Mac and iPhone. You can sync devices, save backups, migrate data,, and, most importantly, get apps directly from the App Store. AnyTrans uses a proprietary algorithm for downloading App Store apps, bypassing the wonder of why won't my apps download.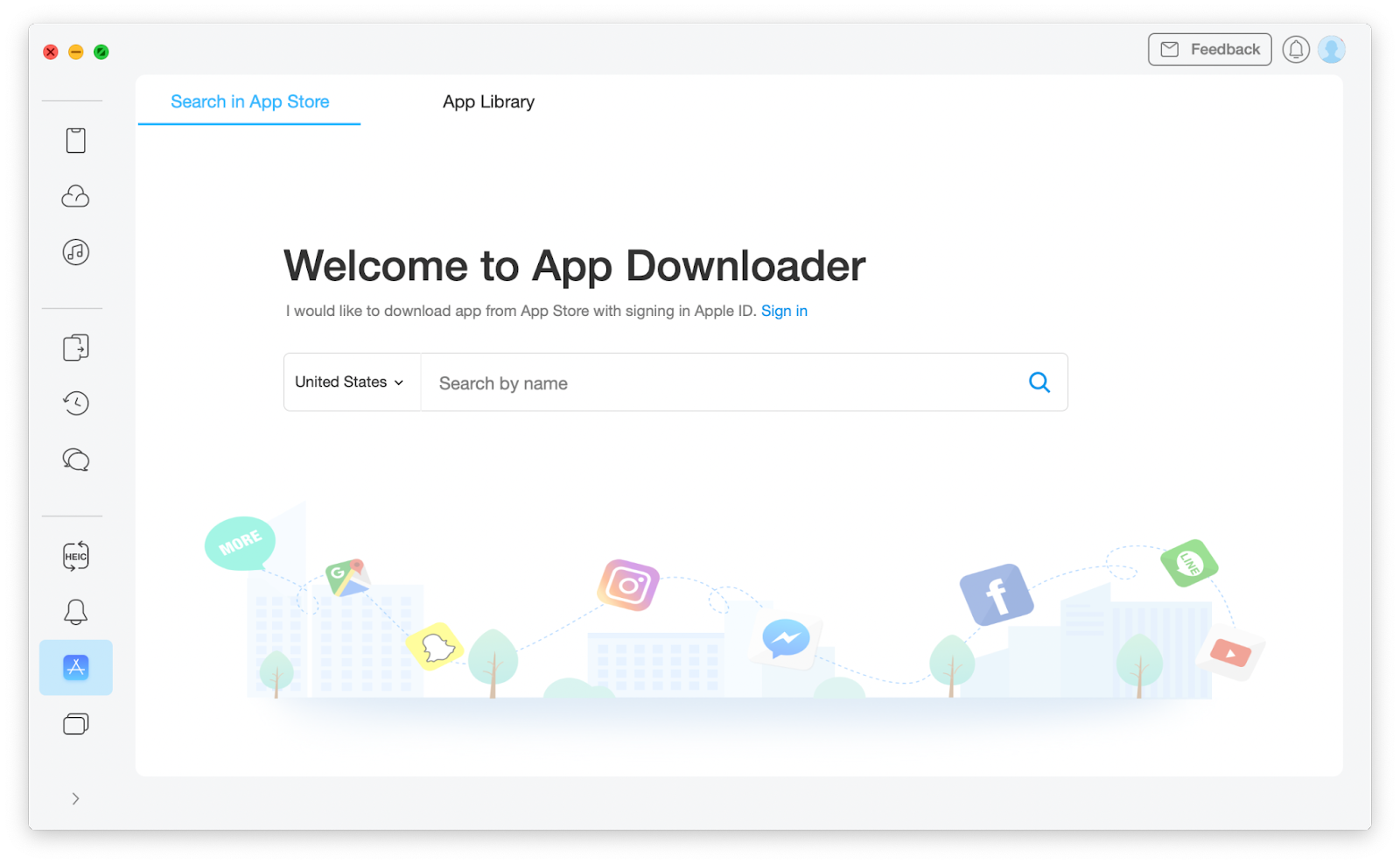 1. Check available storage
The most frequent reason you'll see the "Unable to Download App" error with no explanation is because your iPhone simply doesn't have enough storage space available — not surprising given how many useful apps are out there!
To check your iPhone's available storage space:
Launch Settings
Go to General ➙ iPhone Storage
Take a look at how much space is used and how much is left. You can also follow some recommendations for freeing up more space, such as saving your photos to iCloud.
Once you have enough space for a new app, try downloading it again.
2. Switch to WiFi
If your iPhone wont download apps when you're out and about, it's only because of the download limit imposed on LTE connections. Currently, you can't download apps more than 200 MB over cellular networks — a restriction meant to save you from a hefty phone bill at the end of the month. Since lots of apps now exceed 200 MB, try downloading them when you get to the next available WiFi network.
Similarly, make sure that your iPhone is currently not in Airplane Mode, which would prevent you from connecting to WiFi. Just swipe down from the top-right corner to open your Control Center and turn off the airplane icon.
3. Troubleshoot your WiFi router
When you see apps not downloading on your WiFi network, the first thing you can do is restart your router. Find the button at the back of the device and then simply press it twice to turn it off and back on again. Wait about 30 seconds and then see if your apps won't download still.
Alternatively, try using another WiFi network to download apps if such option is available.
4. Adjust VPN and DNS settings
Some countries and ISPs (internet service providers) restrict certain app downloads. To avoid this problem, try using a VPN (virtual private network) with a location set to another country. Alternatively, if you already have your VPN turned on, try turning it off.
If you think that your ISP is to blame, you can change your DNS (domain name system) server to something more neutral, like the one from Cloudflare:
Open Settings ➙ Wi-Fi
Click the i icon on your active WiFi
Tap Configure DNS
Switch to Manual
Delete existing numbers and enter 1.1.1.1
5. Force close the App Store
Moving from general to app-specific issues, the first thing you can do to solve the "why are my apps not downloading on my new iPhone" problem is reset the App Store to get rid of any one-time bugs.
To force close the App Store:
Swipe up from the bottom on your iPhone to display all active apps
Scroll to find the App Store
Swipe up to close it
In another scenario, your app might actually be downloading for some time and then getting stuck. To restart the process, try pressing to pause download and then press to start it again.
6. Check the App Store server status
While Apple is one of the most reliable companies when it comes to uptime on its services, you never know, and trying to fix an invisible bug when Apple servers are simply down won't do any good.
To check on Apple servers:
Visit apple.com/support/systemstatus
Make sure that the circle next to App Store is green
7. Sign out of the App Store
Since all app downloads happen through your Apple ID, it might be useful to reconnect yourself to the App Store by signing out and then back in again. At the same time, check that you're using the right Apple ID.
To sign out of the App Store:
Open App Store on your iPhone
Tap on your avatar in the corner
Scroll all the way down and hit Sign Out
Sign back in right away
8. Update your Apple ID payment method
All app downloads, even free ones, require you to have an up-to-date payment method on file in your Apple ID information. If your card is blocked or expired, it might be the answer to the "why won't my apps download" question.
You can update your payment method on Mac or iPhone. To do so on Mac:
Open App Store
Click on your name
Select View Information and enter your password
Choose Manage Payments ➙ Edit
Hit Done
9. Restart your iPhone
If none of the above helps, the problem could be with your iPhone. The easiest fix in this case is to restart it. Press the lock button for a few seconds to turn it off and then again to turn it on.
Another possible solution is to update your iOS:
Open Settings ➙ General
Tap Software Update
Select Download and Install if such option is available.
10. Set Date & Time to automatic
One of the lesser known fixes that works for a variety of server-related problems is setting your time and date to be determined automatically.
It's very easy to do so:
Open Settings ➙ General
Tap Date & Time
Switch on the Set Automatically toggle
11. Reset iPhone settings
In some rare cases, the iPhone wont download apps because of a bug somewhere in low-level settings on the device itself. Luckily, you can reset them right from your phone:
Open Settings ➙ General
Tap Reset
Choose Reset All Settings
Note: No date is going to be deleted, but all the device settings will be reset to their default values.
12. Contact Apple support
Once you've gone through every fix described above and none of them helped, you should reach out to Apple support, since this might be something that requires professional assistance.
You can contact Apple at support.apple.com or book an in-person appointment at your local Apple Store.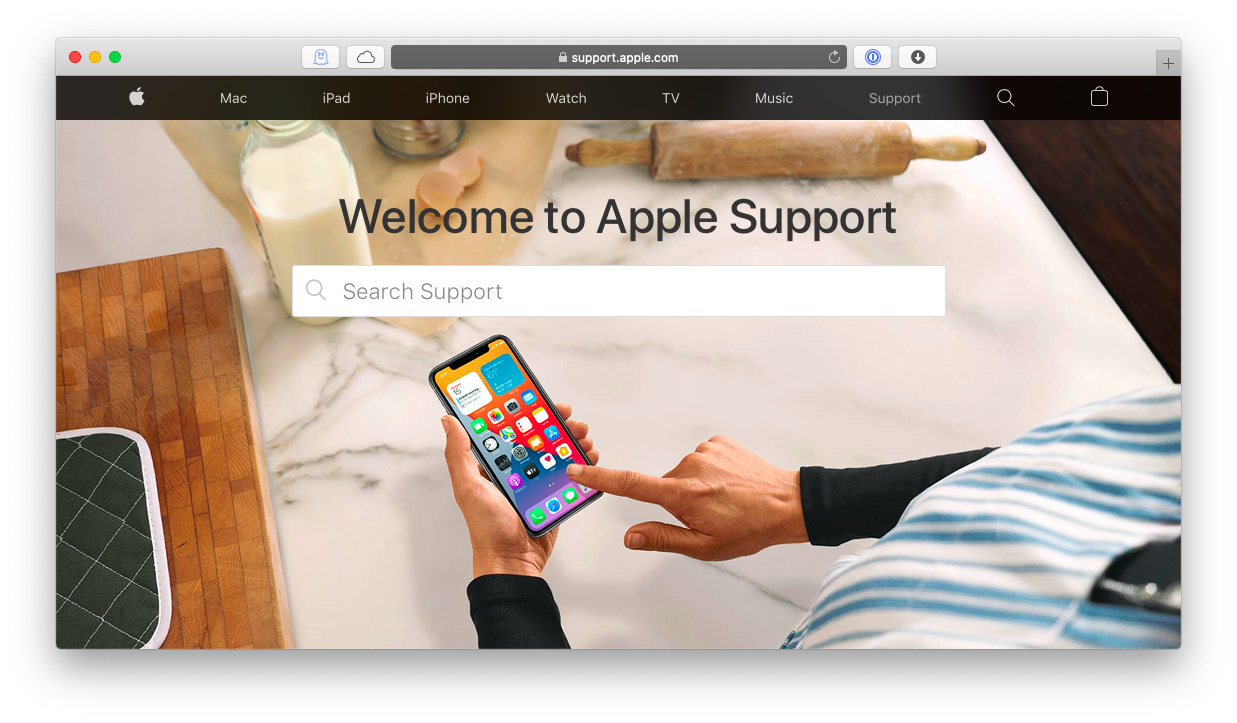 As you can see, there are so many ways to correct the "apps not downloading on iPhone" problem that one of them is surely going to work for you. Not interested in going through all the options? Just download AnyTrans for iOS and bypass directly using the App Store altogether.
Best of all, AnyTrans for iOS is available to you absolutely free for a seven-day trial of Setapp, a platform with more than 200 top-of-the-line Mac apps that help you be more productive every day, from planning out your day (2Do) to using Instagram on Mac (Grids). Try them all today and see where you've been missing out all this time!