Sounds good? Well it looks good too.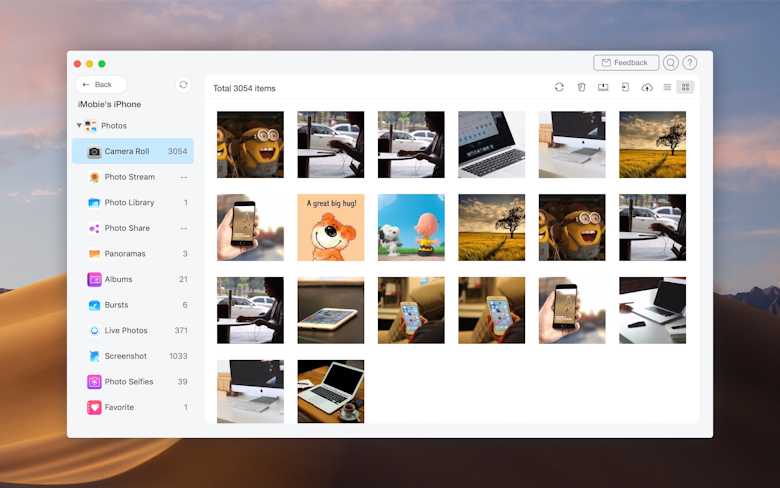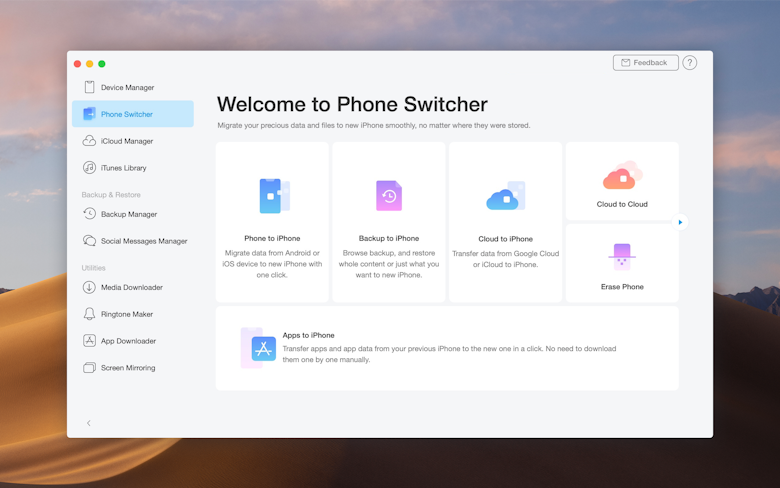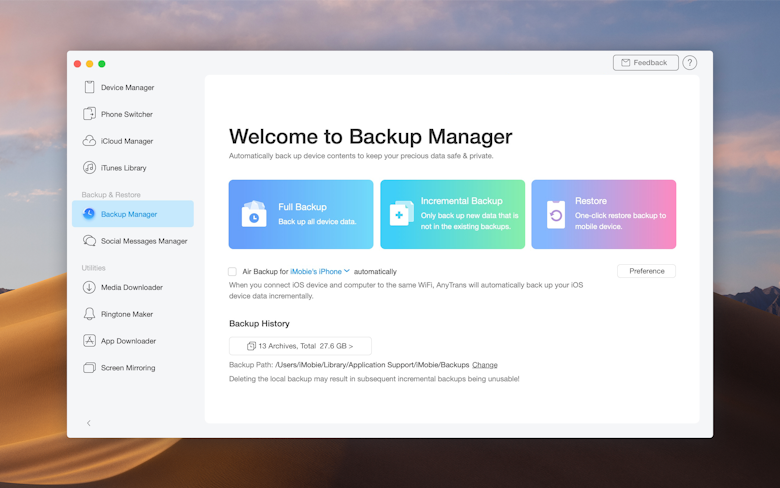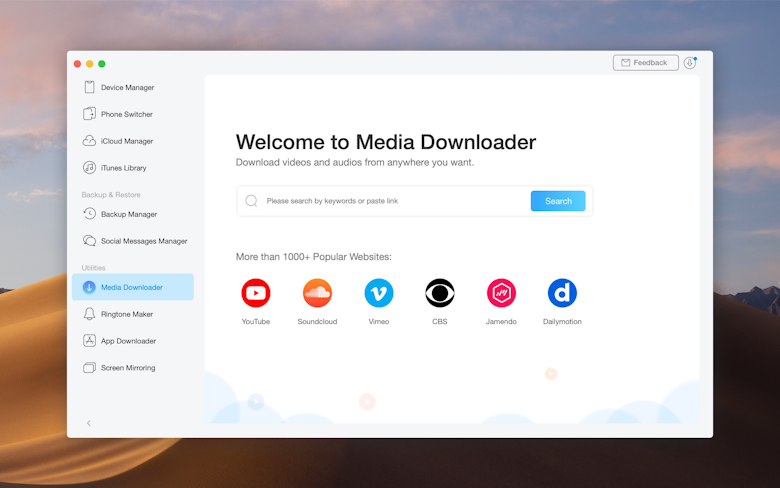 AnyTrans for iOS features
Bring iOS devices into sync
Export iPhone content to Mac by categories or copy what's on your iPad in a single tap. To transfer files, access AnyTrans and connect your device to Mac via USB. Pick where your data goes in Device Manager and send it there – it travels all the way without stops.
Seamless data migration
Time for a major content migration? iOS Mover helps you prepare for living a happy life with a new iPhone. Transfer files from Android or your old iOS device directly to iPhone. Alternatively, you can move content from an old device to iCloud or iTunes.
Secure management of backups
Before making your data change residence, ensure it won't get lost. AnyTrans is a pro backup manager that keeps content safe. Not only can you create a new backup for any of your iOS devices, but also extract data from old backups created with iTunes or iCloud.
Schedule instant iPhone backups
Backing up your device with AnyTrans is a seamless process. Still, you don't want to waste your time on running backups over and over again. With an in-built Air Backup Manager, you can schedule instant iPhone backups – timely, automatic, and wireless. You don't have to lift a finger.
Manage iTunes and iCloud content
No matter how many iCloud accounts you have, AnyTrans syncs all of them. Transfer data across accounts, tap into backups, or batch save files from iCloud to Mac. Similarly, you can choose to move any content from your iTunes library to Mac or iPhone.
Download media from 900+ sites
An in-built Media Downloader delivers audio and video from 900+ sites directly to your device. From YouTube to Dailymotion, you get access to your favorite content instantly. Watch on Mac, build custom media collections, or save video for offline watching.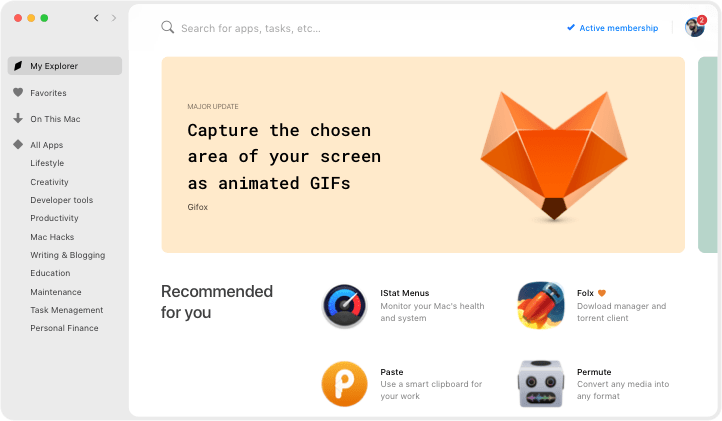 We love Setapp
---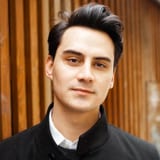 Very impressed with World Clock Pro @setapp @minimuminc. Making light work of time differences 🤘yew. How MacOS still doesn't have some kind of digital clock widget is mind boggling.
jessengatai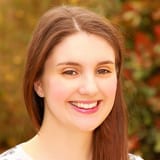 I have used Endurance (http://enduranceapp.com ) which is on @setapp to try and extend my battery life, 12 hour flight from Vienna to LAX and I spent about 8 hours working on an essay - not bad going!
Rosemary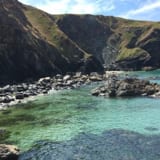 Wow just downloaded Setapp for my Mac - the value here is amazing. Some of the apps cost more than the monthly subscription alone and there are some amazing apps like Ulysses, RapidWeaver etc. @setapp
Mark Mitchell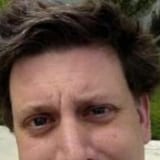 Discovered @PDFpen via @Setapp. Worth it just for the stellar OCR job it does on poorly-scanned assigned readings. Now to start playing with all those PDF editing features...
Nate Dickson