Many Mac users, not necessarily beginners, wonder if it's really possible to remotely access another Mac or use a special feature that will fix problems on another computer or simply allow access to some files. The answer is yes. Apple's magic is capable of this!
Remote desktop software tools allow you to use a Mac that is elsewhere as if you were sitting in front of it. In this article, we're going to talk about the best remote desktop for Mac and help you make a good choice.
What is remote access software?
With the aid of remote control software, one can access a computer from a distance, i.e., without physically being there. It must be possible to connect to the computer across a network or the internet.
Why do you need remote access software?
For example, a technician in a company can run apps, install them, change settings, and conduct many other things on the employees' computers by using a remote desktop client instead of having to explain the required steps to a user with no technical knowledge.
The employees can also benefit from Mac RDP (remote desktop software). It enables the user to utilize their home/office computer while they're away from it. As a result, the remote user can access the bigger processing power of their distant computer even from a much smaller mobile device without having to copy over crucial files.
How remote access software works
RDP simply works by linking the remote user to the host machine over the internet. It can be done without any additional hardware. Instead, it involves the download and installation of remote access software on both the local and remote devices. Once the software is installed, the local computer can access the distant one and carry out a variety of tasks, including managing updates, running apps, copying and editing files, and basically completing any task on your remote Mac. Keep in mind that Apple iOS devices, such as an iPhone or iPad, can also be used to control a Mac remotely.
Built-in Mac remote access software
There are a few ways to remotely control a Mac using built-in remote desktop features. Let's take a closer look at what Apple has to offer.
Screen Sharing on macOS
If Screen Sharing is enabled on your Mac, you can transfer the image to any other Mac that is on the same network. Other users can open, move, and close files, use apps, and even restart the Mac. The function can be quite helpful for getting or giving assistance with troubleshooting, learning how to use a tool, or just accessing something on your Mac from another computer. For users with their computers running OS X 10.5 (Leopard) and up, the Screen Sharing feature will be available by default.
Here's how to enable Screen Sharing:
On the remote Mac:
Go to Apple Menu > System Preferences > Sharing
Select Screen Sharing
The Allow access for section will allow you to specify who can and can't access your Mac
Share your Mac's IP address with users you want to allow to manage your device.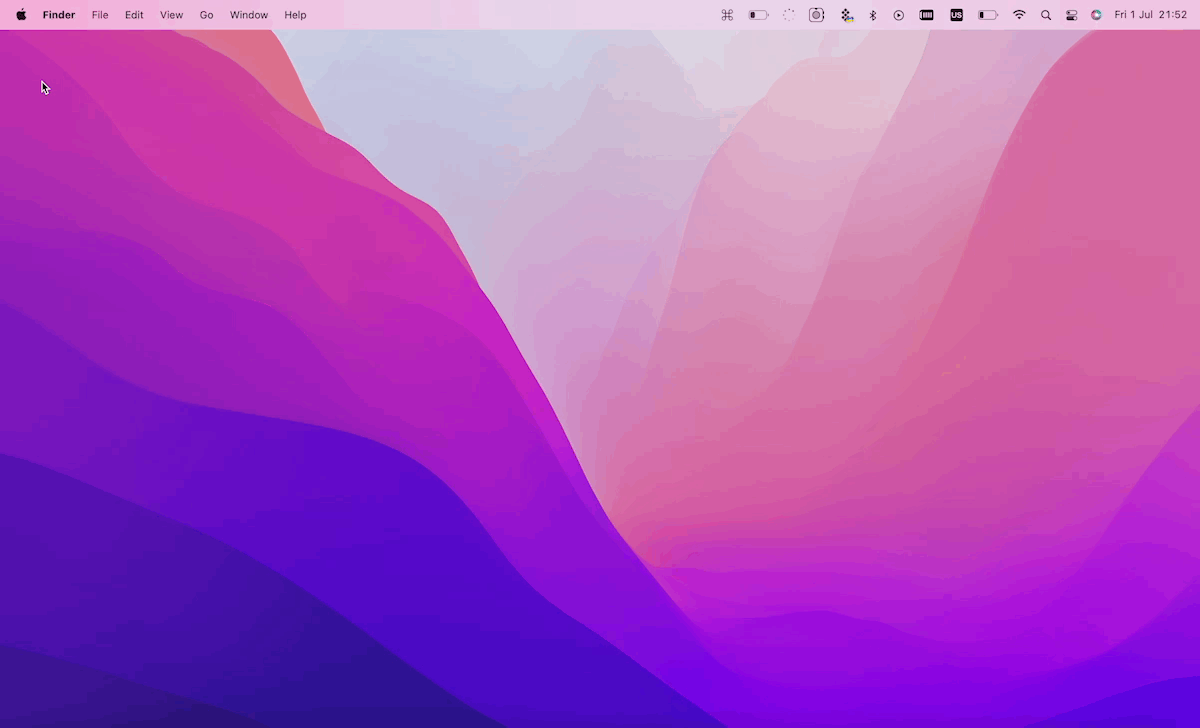 On the local Mac:
Finder > Go > Connect to Server
Enter the IP address into the respective text box and click Connect.
Tip: You might sometimes enable screen sharing on your Mac and then forget to turn it off. This could pose a security risk. Therefore it's a smart idea to periodically perform security checks. We recommend using Pareto Security to run such security checks on your Mac, right from your menu bar. The app will identify all the settings you need to change to protect your computer.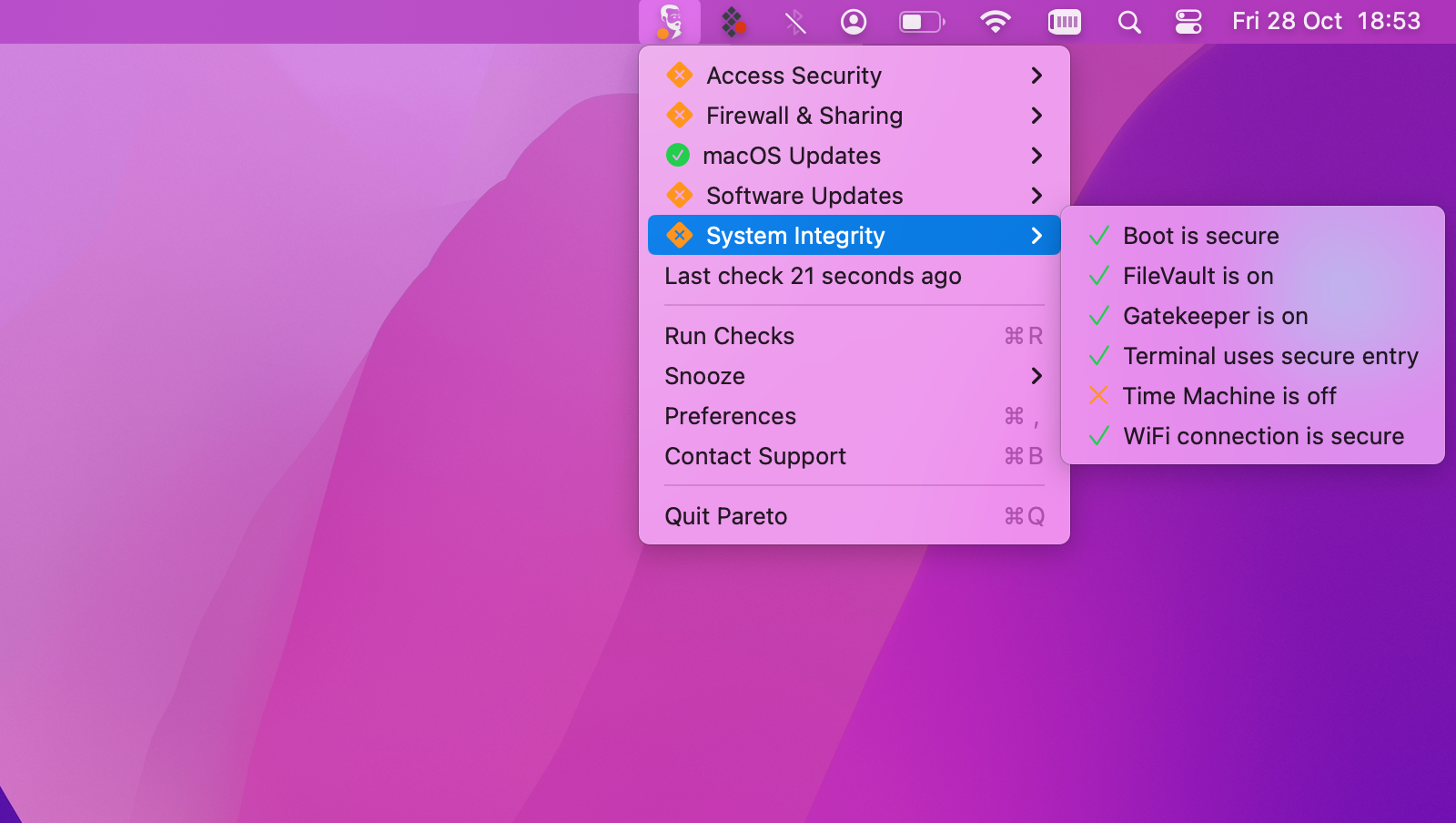 Remote Login on MacOS
The Remote Login feature, which needs to be used with Terminal, the Mac command-line interface, is the second way to remotely control a Mac. This feature is disabled by default, so you need to enable it. Here's how:
On the remote Mac:
Go to Apple Menu > System Preferences > Sharing
Select Remote Login
The Allow access for section will allow you to specify who can and can't access your Mac
Share your Mac's IP address with users you want to allow to manage your device
Memorize or take note of the command to access the remote Mac. The command will be listed above the Users panel and will look like ssh user@IPaddress.
On the local Mac:
Finder > Go > Utilities > Terminal
Type the remote login command into Terminal. This is the command that you have copied from the other Mac's Sharing settings pane. This must give you login access to the remote Mac.
Apple Remote Desktop on macOS
To let others access your Mac, you can also use Apple Remote Management. Follow the steps below to enable remote access:
On the remote Mac:
Go to Apple Menu > System Preferences > Sharing
Select Remote Management
The Allow access for section will allow you to specify who can and can't access your Mac
Choose the actions that remote users are allowed to carry out when prompted
Share your Mac's IP address with users you want to allow to manage your device.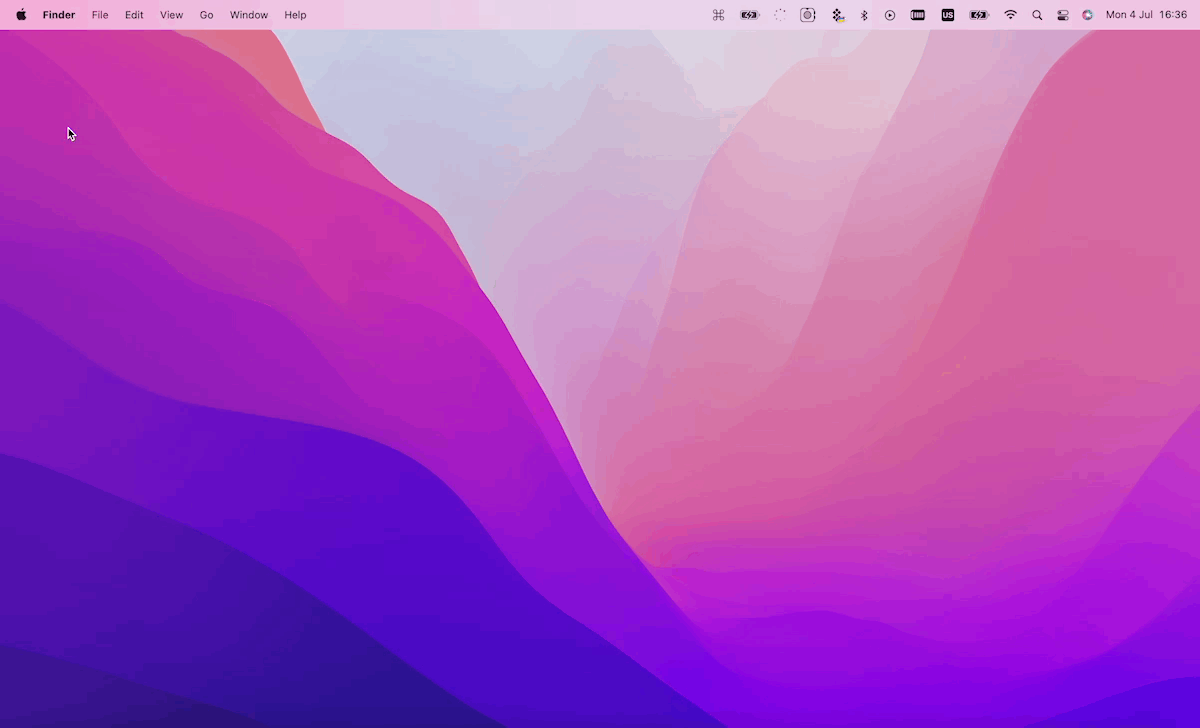 With Apple Remote Desktop, which is accessible through the App Store, iOS devices like an iPhone and iPad can also be used.
On the local Mac:
Download and install the app from the Mac App Store at $94.99.
The best remote access software
There are some other options for remote access and screen sharing you could try. These are trusted third-party software, which is more secure to use. However, picking the one that will completely satisfy your demands might be a difficult task. In light of this, we've put together this list to help you find the best RDP client for Mac. Some of the apps in the list are part of Setapp, and you can try them for free.
Screens – the top all-around screen sharing tool for Mac
Screens allows you to access files on any of your Apple devices once you install it on them. Imagine you forgot an important file at home on the day of a big presentation. With the help of Screens, you can easily access your home computer and get the file. Or let's take the situation when your laptop lacks the processing capacity to edit an image in Photoshop. What options are there? Right! You can remotely access your more powerful computer to complete the task. If you own both a PC and Mac, you can still use Screens because it is compatible with Mac, Windows, Raspberry Pi, and Linux.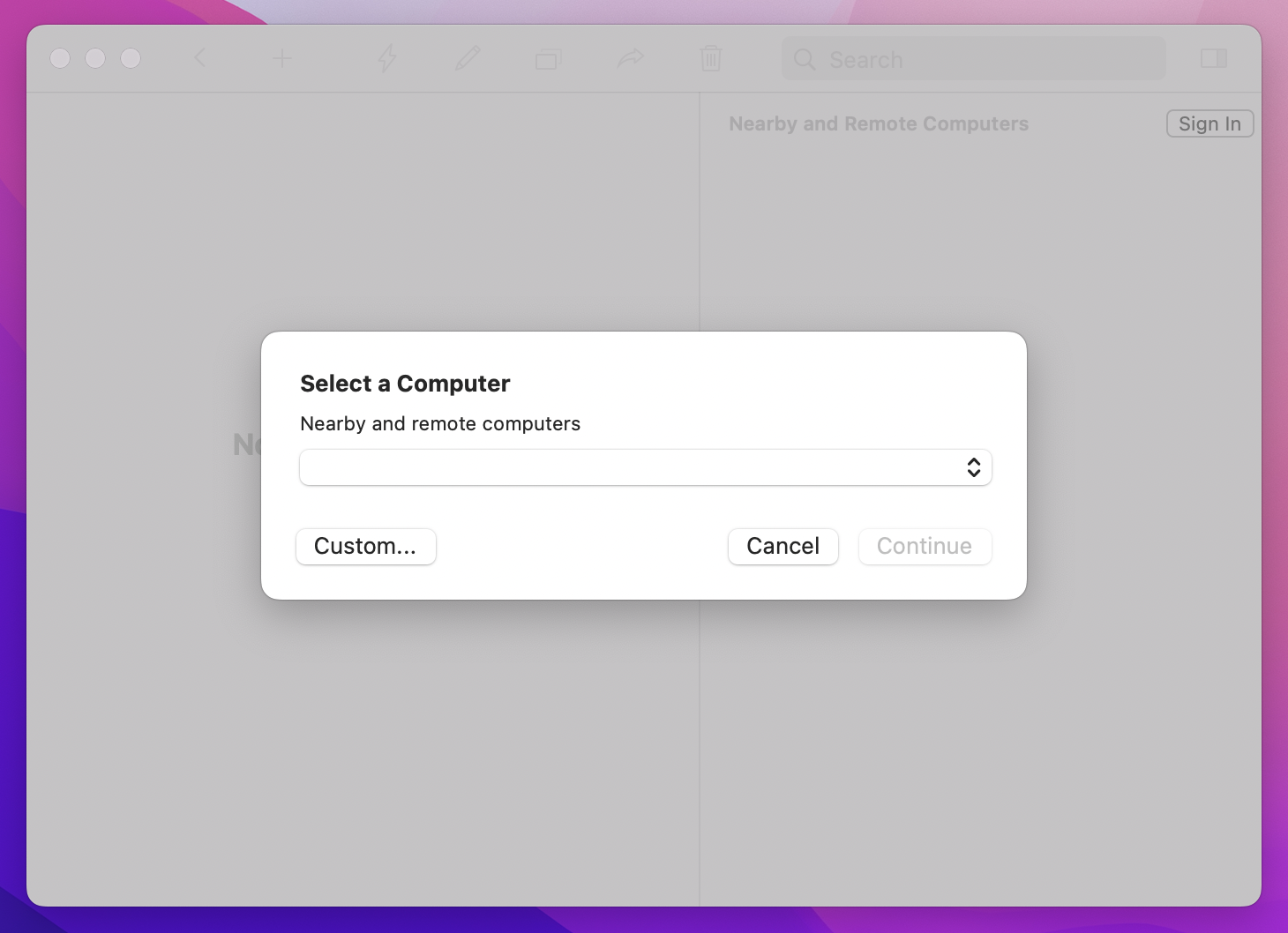 Other useful features of Screens include the option to use multiple displays and the practical curtain mode to obscure your remote device's display while you access it.
Jump Desktop – an elegant and simple Mac solution for screen sharing
Another RDP for Mac you can try is Jump Desktop. This tool enables you to access a Mac or PC no matter the location, work with files saved there, send and receive stuff, and keep an eye on other remote desktops. The best thing: Jump Desktop has been carefully and thoughtfully designed to be intuitive. As a result, you may easily use drag and drop and remote access without having to change your network settings.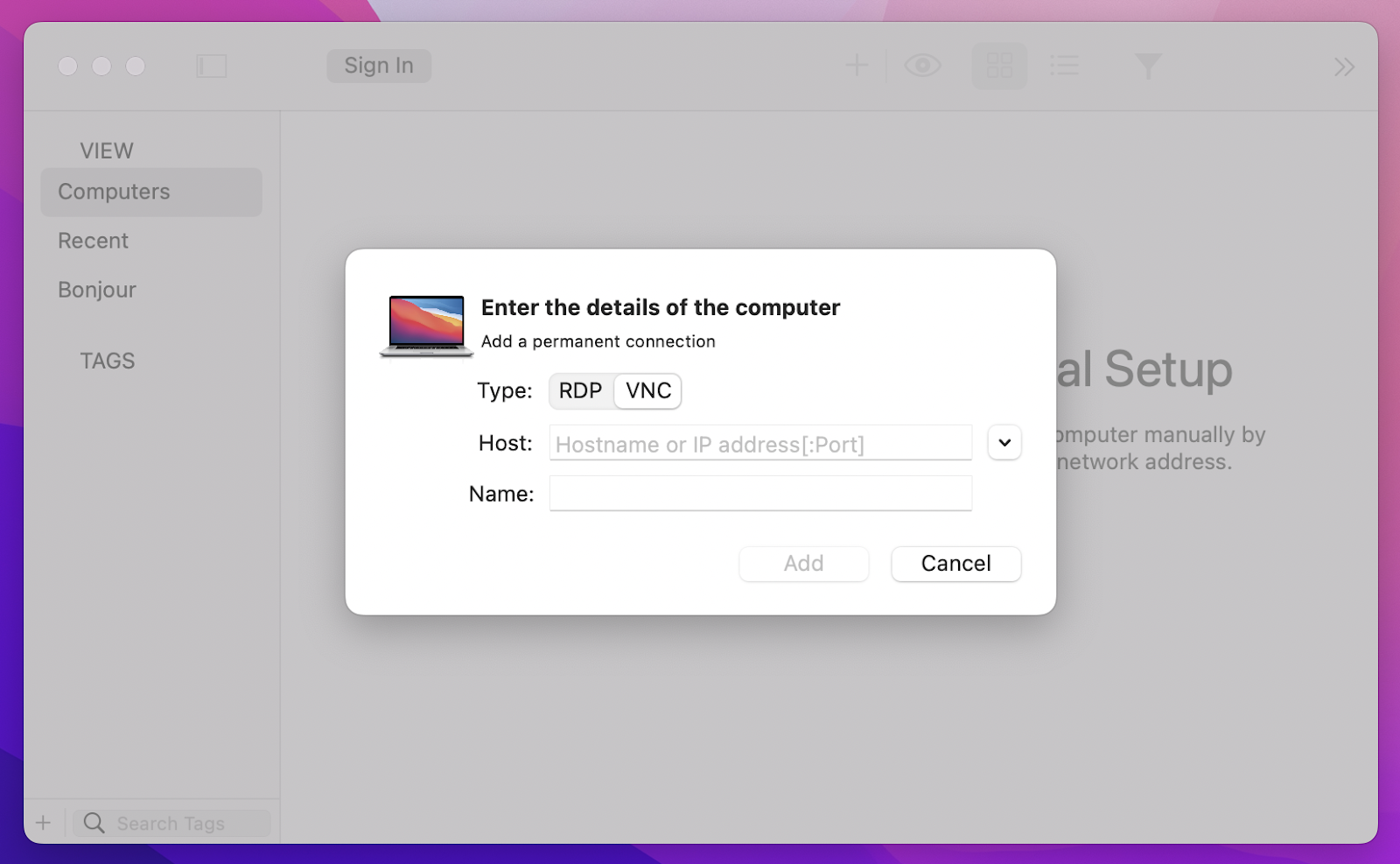 The app is compatible with macOS, Windows, and iOS.
Tip: Did you know you could freely control your computer using a single app from any location at any time? Try Remote Mouse. With its help, you can turn your iPhone or iPad into a multi-functional remote control for your Mac. It'll allow you to watch movies, stream music, control presentations, and even open web pages with one click.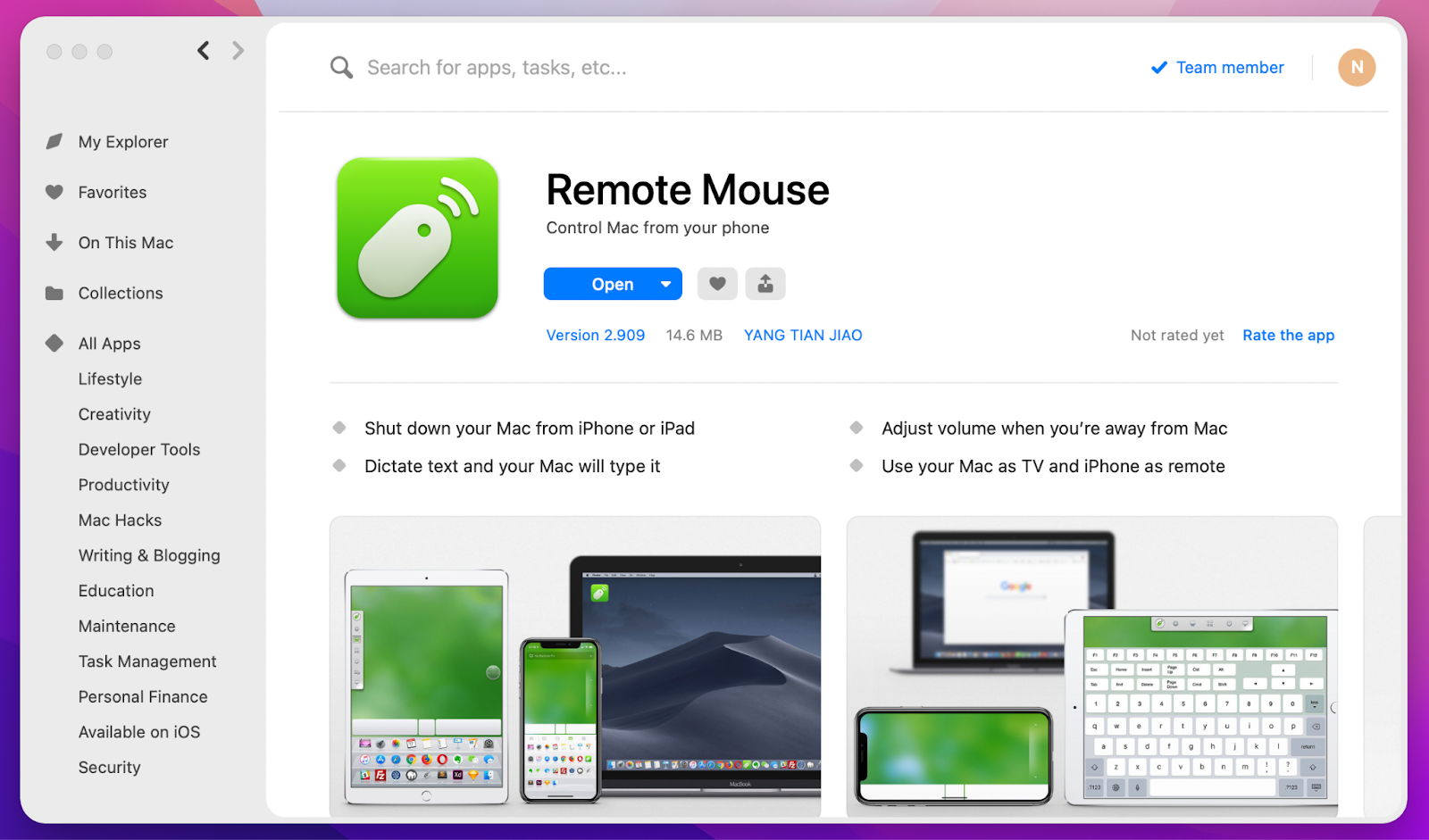 TeamViewer – a great app for power users and customer service
TeamViewer is one of the most well-known and feature-rich remote desktop clients. The software is widely used by both small and medium-sized businesses. The setup isn't very difficult and requires the following actions: installing the TeamViewer app on both devices and setting up an account to connect your machines. The app is compatible with macOS, iOS, Linux, Raspberry Pi, Windows, and Android devices.
Keep in mind that if you use TeamViewer as a free RDP client, the app will sometimes show you ads. Furthermore, some features are limited to paid clients. However, you can still access remote control, file sharing, copy and paste, and remote printing for free.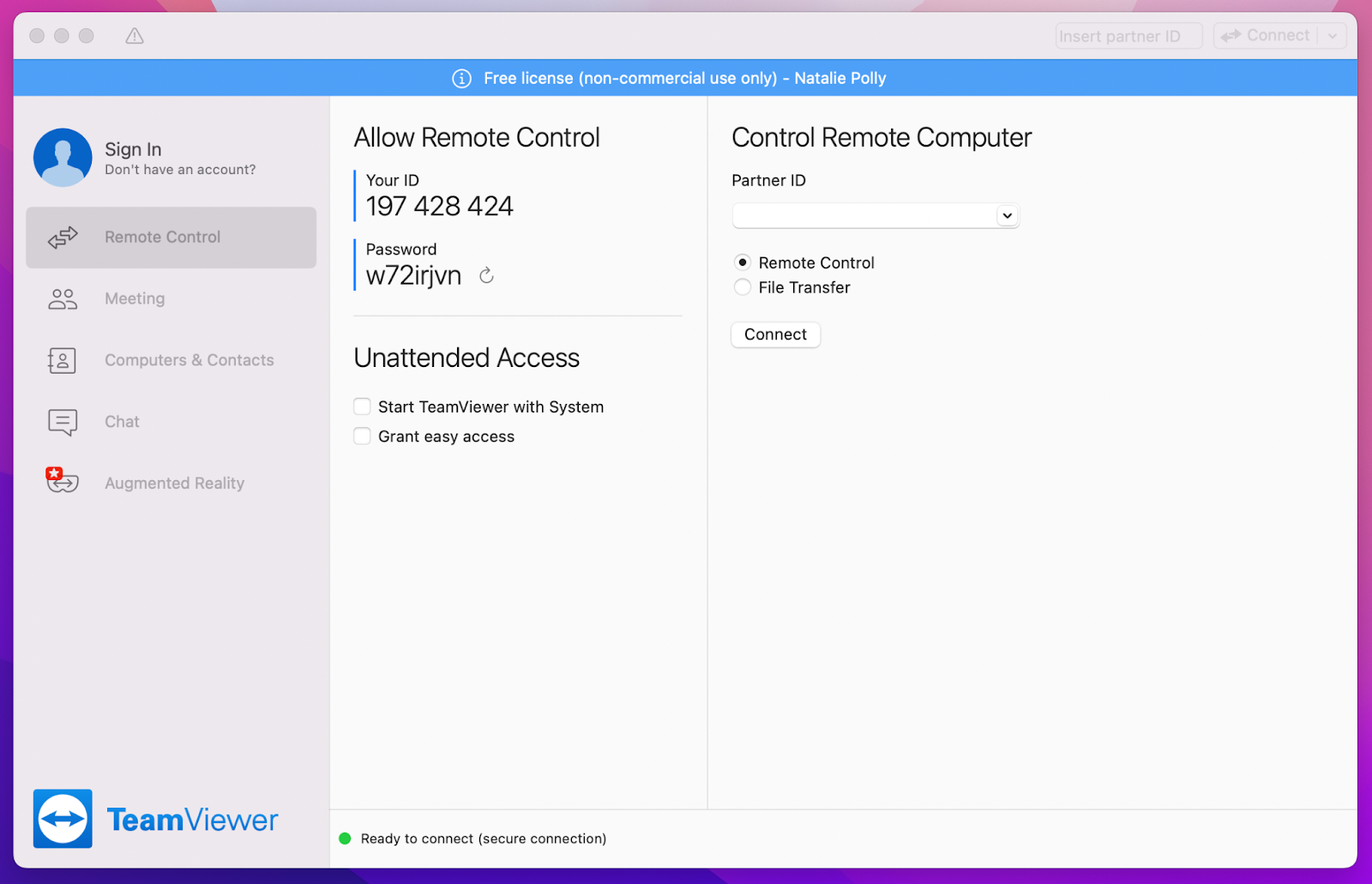 Overall, TeamViewer is indeed very powerful, but because of this, it might not be the best option if you're just a casual user.
AnyDesk – a quick and free RDP client
AnyDesk is free remote desktop software (it's free for private use only) developed by ex-TeamViewer employees. The app is known for high connection speed and ease of use.
Launch AnyDesk on both computers, get the client to provide a personal ID (this is necessary to establish a connection) and then input it in the field to join remotely. You will be able to control the remote desk once the client acknowledges your request and the connection is established.
A built-in address book function in AnyDesk allows users to view connections' online statuses while also keeping track of connections and contacts. Drag and drop functionality is also available for moving files and documents between devices.
Tip: You can easily and safely transfer files between your desktop computer and iPhone with AnyTrans. Additionally, the app provides a number of features that might help you better manage your devices. These are flexible backups, photos/audio/video management, iCloud management, screen mirroring, and more.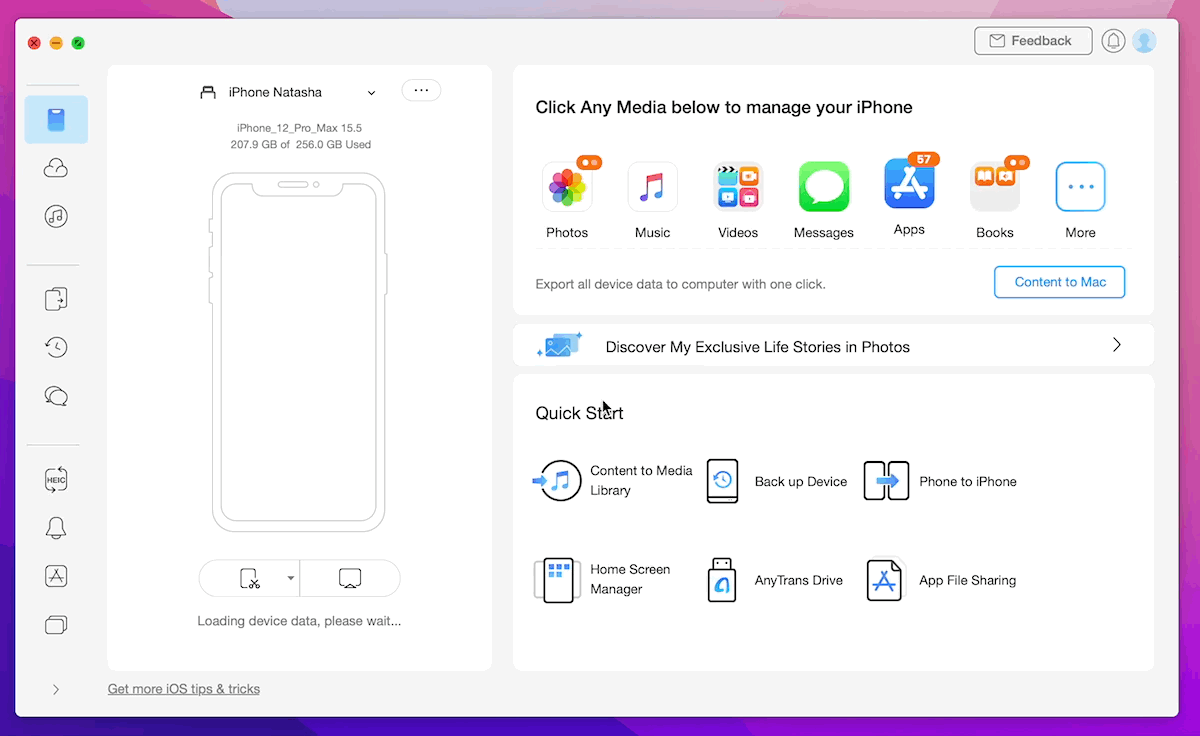 Splashtop Personal – secure remote access
Another excellent option for those seeking for a trustworthy and effective remote desktop solution is Splashtop Personal. It gives you incredibly quick remote access and makes it simple for users to connect devices running various operating systems. There is support for Windows, Mac, Android, and iOS.
Splashtop's software is supported by a variety of strong integrations to assure security and a wonderful user experience. Additionally, the app offers a variety of features that differ according to the plan you're using. You may manage users in teams, record the screen, share your desktop via a web link, and chat, with a Pro subscription. Splashtop even enables simultaneous viewing of numerous distant monitors, which is a plus.
Keep in mind that an average user may find the installation process rather complex. On top of that, access to many useful features requires upgrading to a higher plan.
Tip: Remotely start downloads on a Mac by dropping the download link onto the Transloader software on an iPad, iPhone, or other Macs. The process will begin automatically without you having to be at your desk if you assign one of your Macs to start the download. Transloader will notify you once the download is complete. This must be some seriously amazing experience!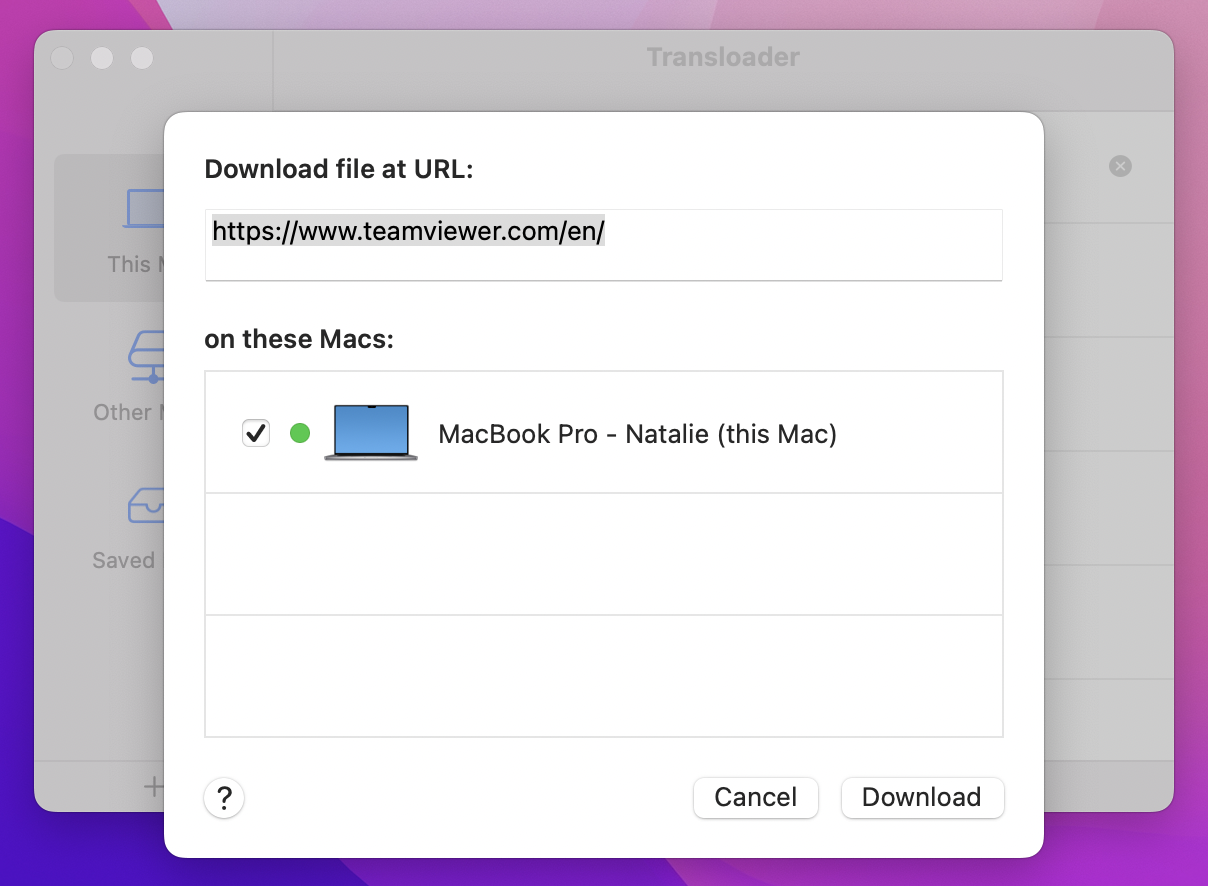 Best remote desktop software under one hood
Take the time to set up remote access on your computer. After that, you will be able to find documents, solve problems while away from the office, and have the confidence that you can access everything you might need in a pinch.
By signing up to Setapp, you'll get a chance to try the best Mac RDP, such as Screens and Jump Desktop, for free. But that's not all. Other tools mentioned in this article (Remote Mouse, AnyTrans, and Transloader) are also part of the Setapp collection, which contains 240+ apps to solve almost any task on your MacBook, iPhone, and iPad. Just think of how much you get with a single subscription! Try Setapp now and enjoy the power it gives you.