Best YouTube video downloaders in 2023. Detailed Review and Comparison

YouTube is everywhere. You come here to learn, listen to music, stare at cats, and so much more. But while YouTube is omnipresent, stable WiFi connection is not. Let's find the best YouTube downloader to save videos for offline watching. Here are our top 12.
---
4k Video Downloader
Paste the link to a YouTube video and save it on your computer — as easy as that. 4K Video Downloader is a free video downloader with a starter plan that is limited to 30 downloads per day and lets you download one video at a time. But you can pay $12 to unlock more features.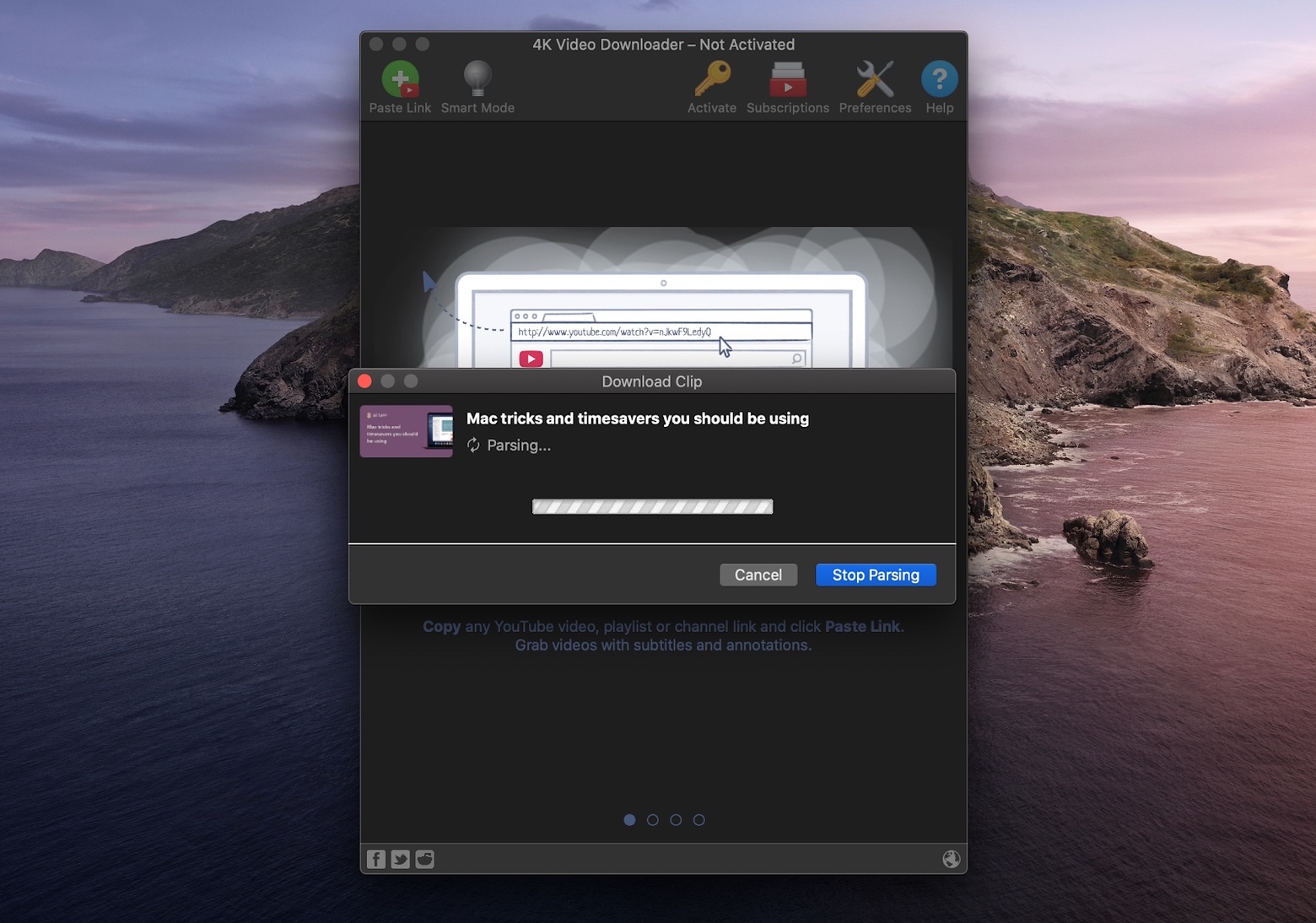 Pros
Good for one-time use. If you need a YouTube downloader app for occasional use, 4K Video Downloader is as uncomplicated as one can imagine.
4K support. It's all in the name — this YT downloader can get you a video in great quality, including 4K. That's a big perk for a free video downloader!
Download presets. Always downloading video in the same resolution? Enable Smart Mode and create presets that fit your flow.
Cons
Speed limitations. 4K Video Downloader is slow compared to other downloaders. The free plan doesn't support simultaneous downloads.
Limited playlists. You can only download a playlist with up to 10 videos in it if you're on a free plan. So if you want to download music playlists, it won't work in most cases.
---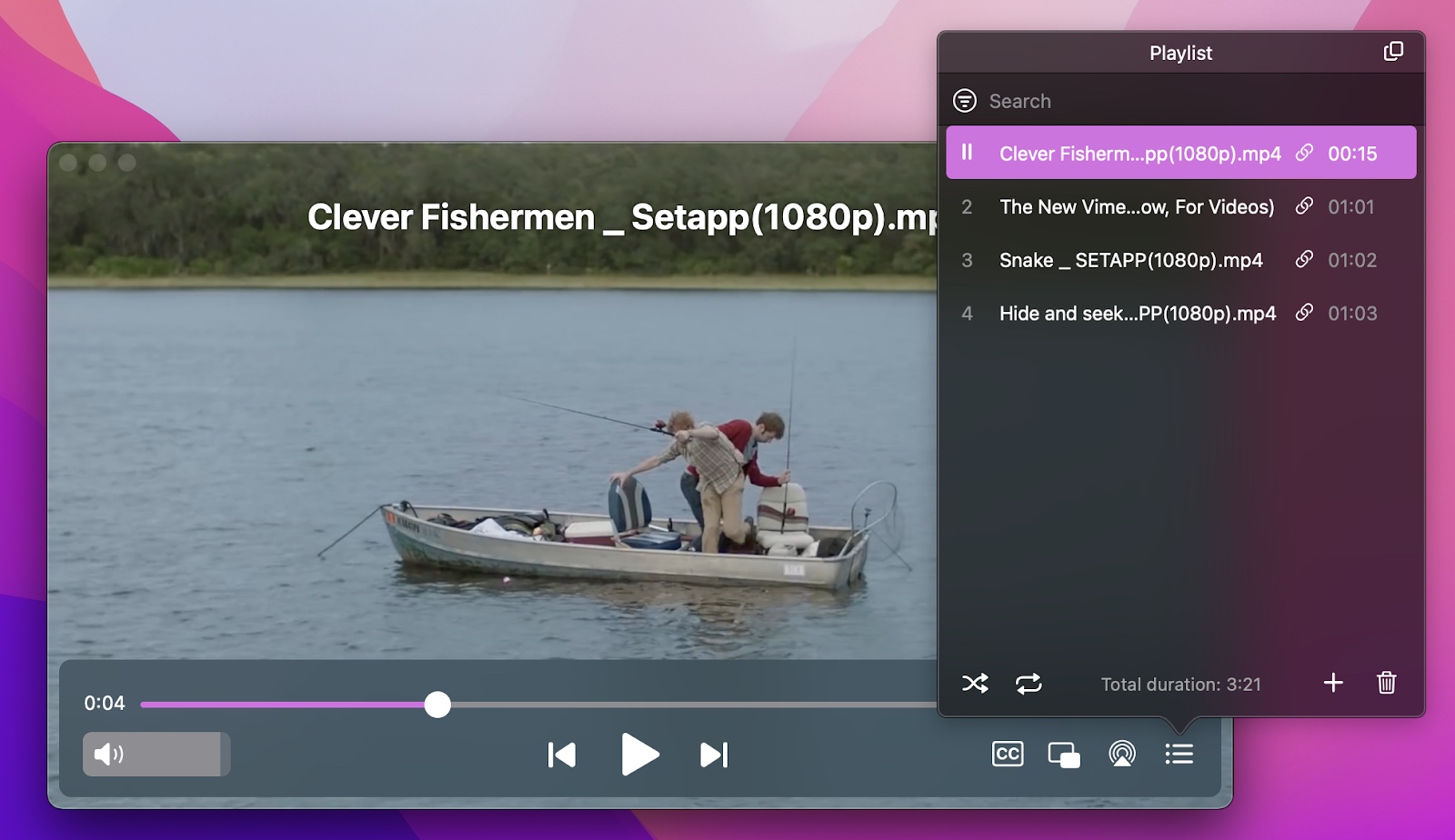 Pros
Variety of formats. Elmedia Player is a great tool to replace your default media player with, due to a huge number of audio and video formats supported.
Ad-free video. Grab any link from YouTube, Playmotion, or Vimeo, and play it in Elmedia Player without ads.
Stream via AirPlay. Take your video content to any big screen, right from the app.
Cons
All-in-one package. While this sounds more like an advantage, a huge list of features might be overwhelming for beginners.
Limited compatibility. This URL video downloader might not work with some older devices.
---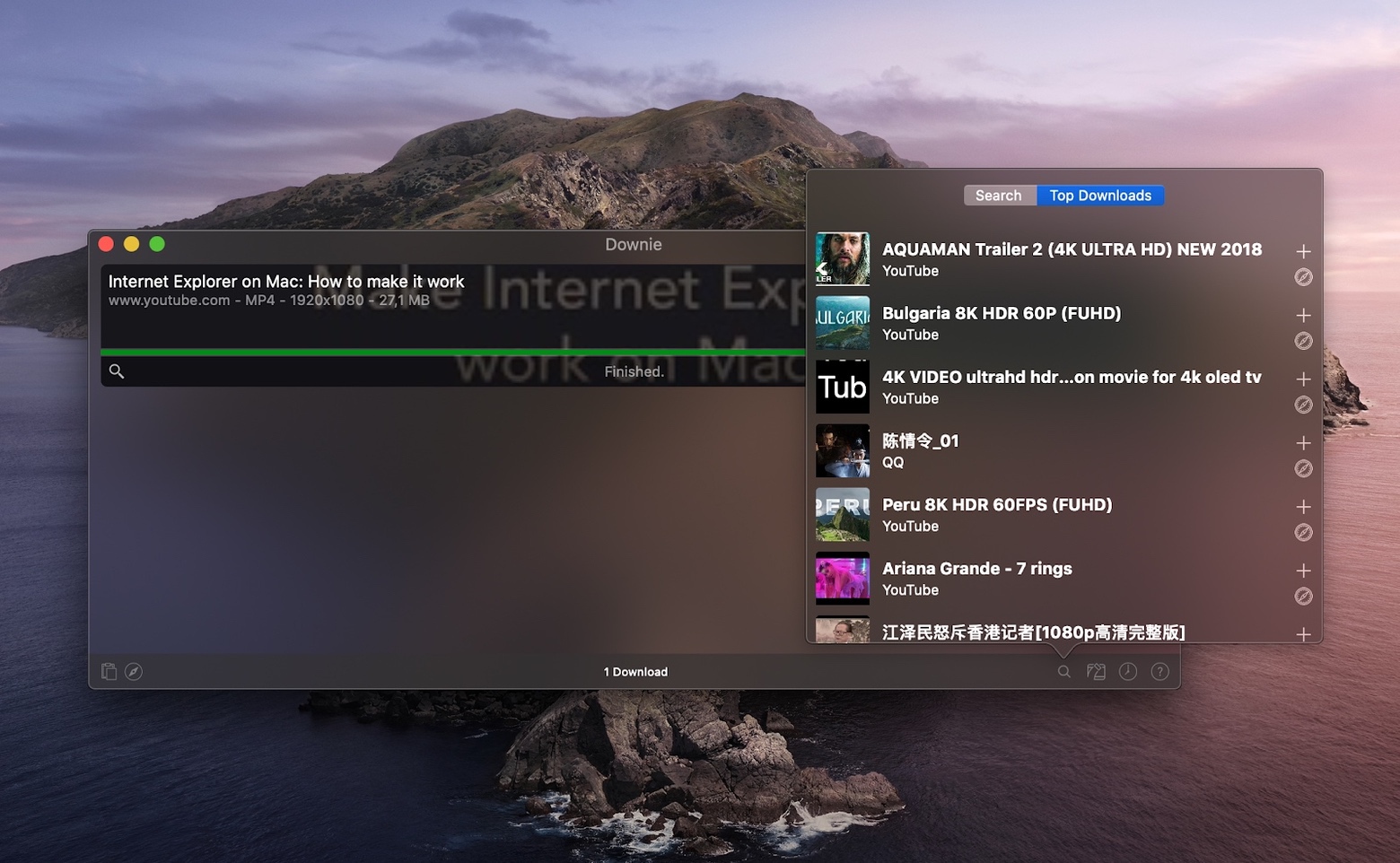 Pros
Permute integration. You can convert your downloads to any format with Permute. If you install Downie via Setapp, you get access to both apps right away.
Search. The search feature is genius. You don't have to copy and paste any links. Nor do you stumble upon "can't download this video" error — Downie's search shows only the videos that are available for download.
More than YouTube. Downie can download video and audio from 1200+ sites.
Cons
No preview. You can't preview the video in the app (before or after downloading).
No trimming. There's no possibility to extract part of the video.
---
Pros
Unlimited downloads. You can download video and audio files of any size and quality, including TV shows, playlists, etc.
50+ websites. Snaptube works with YouTube, Instagram, Facebook, and many other major platforms where you can download video.
Cons
Bad reputation. In 2019, Snaptube was accused of secretly charging users for premium purchases and serving invisible ads to earn money.
Poor experience. As our quick trial revealed, the app is glitchy and acting slow (especially with playlist downloads).
Doesn't work on Mac. The major downside is that you can't download YouTube video with Snaptube on macOS.
---
Pros
Trim video. No need to waste storage space by downloading a huge movie if you only need one scene. Trim video before downloading.
Custom format. Extract audio or instantly convert to available video formats.
Subtitles. You can either download a video with subtitles or get subtitles separately.
Cons
UI imperfections. It's not instantly obvious where the video is saved to, and you might spend a few minutes to figure out the buttons.
---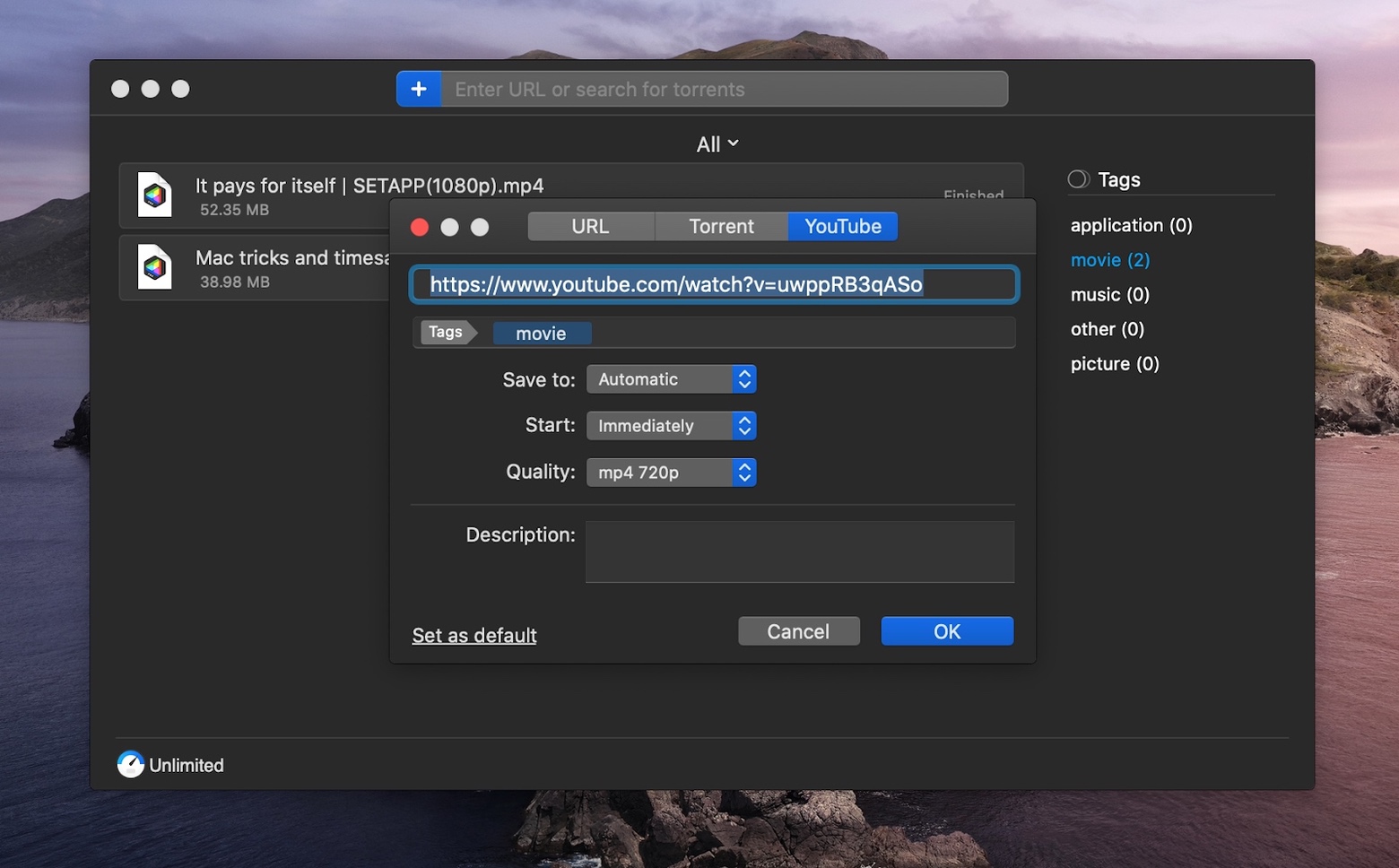 Pros
Unrivaled speed. Downloads can run in up to 20 parallel streams, which gives you a huge speed boost compared to other tools.
Safe torrent downloader. Instead of searching through suspicious torrent websites, use Folx's built-in search and downloader.
Download music. Folx is very handy in terms of saving music playlists from YouTube. It's quick and supports batch downloads.
Cons
UI imperfections. Although Folx has pretty good filters, it misses batch options — for example, the button for clearing the downloads list.
Easy to abuse. Folx is safe to use, but some people might use it for illegal torrenting, which is prohibited by the service's Terms of Use.
---
Pros
Free online tool. There's no limitation on how many videos you can download in a day. Just paste the link and get the video on your Mac.
Audio extraction. Before downloading, you can modify resolution or choose to download audio only.
Cons
Malware threat. Free downloaders like Y2mate get monetized through ads. Some of those might contain malicious files.
No video editor. You can't trim your video or do any advanced editing work.
---
Pros
Quick access. Online YouTube video download tools are convenient because you can just paste the link on the website and get the video. No app installations.
Pick quality and format. Before downloading, specify quality and file format. You can also extract audio from video.
Cons
Legal issues. It says on the website you can use the tool to get content from Netflix and Apple Music, which is prohibited by these services' Terms of Use.
Ads and malware threat. When you try downloading anything from the website, malicious pop ups might show up. Be careful with what you're clicking.
---
Pros
Unique cutting feature. Not all YT video downloaders have good trimming tools, not to mention the precision with which YT Cutter solves the task.
Preview available. Before downloading the scene, you can preview it on the website.
Cons
Poor format customization. It says on the website you can use the tool to get content from Netflix and Apple Music, which is prohibited by these services' Terms of Use.
Glitchy. We've tried to download some videos and YT Cutter responded with the "temporarily unavailable" error a few times.
---
Pros
Download playlists. Airy gives you an easy way to download a range of videos or music playlists from YouTube.
One-click solution. The app is beginner-friendly and super easy to use.
Cons
Price. Airy costs $19.95.
YouTube only. Most video downloaders for Mac we've mentioned before work with all popular video sites. Airy is limited to YouTube.
---
Pros
Free. Even though some features are locked, you can use the downloader and screen recorder for free.
Batch formatting. Download, process, and convert multiple videos and playlists super fast.
Cons
Windows only. You can't install aTube Catcher on Mac, so if you're looking for a tool that works on macOS, look into Setapp, it has screen recorders too.
---
How to choose a YouTube downloader that works for you
While choosing the best free YouTube downloader, focus on your priorities. Do you need a tool with the most extensive file format support? Is 4K quality important? Do you listen to YouTube music a lot? Do you want to be able to batch download files? Truth be told, most of the reviewed URL YT video downloaders don't have it all. However, you can try many of them for the price of one with Setapp, an app subscription service that opens up access to 240+ apps for Mac and iPhone.Try Setapp for 7 days free and get Folx, Downie, and Elmedia Player so you can figure out which one works best for you.
YouTube video downloaders FAQ
What's the best video downloader? To answer this question, let's go through a quick FAQ to help you set priorities and make the right decision.
How to use YouTube downloader?
The most common way is "copy and paste the link." Some tools also offer browser extensions that let you capture videos while you're browsing the web. Advanced video downloader apps often come with a built-in browser, so you can search for videos right in the app.
Is YouTube downloader legal?
Sure. Most apps with video download features, such as Folx and Pulltube, are safe, it all depends on how you choose to use them. However, there are some safety concerns involved when it comes to online downloaders. They've been proven to contain ads that could be infected with malware, so by downloading a video, you might accidentally download a malicious file on your computer.
What is the best YouTube downloader?
Some people argue that the quality of a downloader is determined by its speed and how well it handles different video formats. For sure, these features are important, but we'd say the essential thing is safety. Choose dedicated apps over online services to avoid malware threats. Mac users can additionally rely on CleanMyMac X malware scanner just to be sure they're safe.
Which is the best YouTube video downloader?
There's no one-size-fits-all. Someone needs a hyper-fast tool like Folx to download movies. Someone wants an app like Pulltube or YT Cutter to be able to trim videos. We suggest you don't limit yourself and install Setapp, a productivity suite for Mac and iPhone users. Setapp has Folx, Downie, Pulltube, and many other reliable apps to choose from.
Where to download YouTube downloader?
Download and install Setapp. This way, you never have to download apps again. Whether you need a YouTube downloader app, a media converter, or a screen recorder, Setapp has lots of tried-and-tested options. Just type the keyword in search and Setapp will suggest the best apps to solve your tasks. Install and uninstall, save to favorites, and connect the apps together to improve your workflow.