How to download YouTube videos on Android
Ever wish you could watch YouTube videos on your phone when you're not in an area with reliable WiFi or data? Good news is it's entirely possible if you save those videos for offline use beforehand — all you need to do is download them to your mobile device.
Keeping videos on your phone is also a great idea if you have limited data allowance — no one wants to drain their monthly data limit and pay additional charges. So just get them when you have access to WiFi and watch them when you don't.
It's surprisingly easy to download any video to your devices. What you need here is a safe YouTube downloader. Once done, you can enjoy fresh video clips when you're on a plane or just across the border. Not sure about the process? Just read the guide to how to use a YouTube downloader for Android below. Plus, get acquainted with YouTube's own offering for downloading videos on mobile.
What's The Best YouTube Video Downloader For Android
These days, we're spoiled for options when it comes to video downloading from YouTube to your phone. But how do you know you're using the best app possible, the one that won't cause your phone or personal data any grief? What is the best YouTube downloader? A good YouTube downloader for Android shouldn't be limited to just one video service. What about Facebook, Instagram, Twitter, and Vimeo, all of which are full of outstanding content?
Additionally, a safe YouTube downloader should naturally be secure and not contain malware — you really don't want your devices to pay the price. You need something simple, with a clean user interface that will make it easy to grab your videos with the click of a button or a tap on your phone. You'll also want the option to download entire playlists or channels in batches and maybe even an output to MP3 for when you just need to get some music or lecture recordings.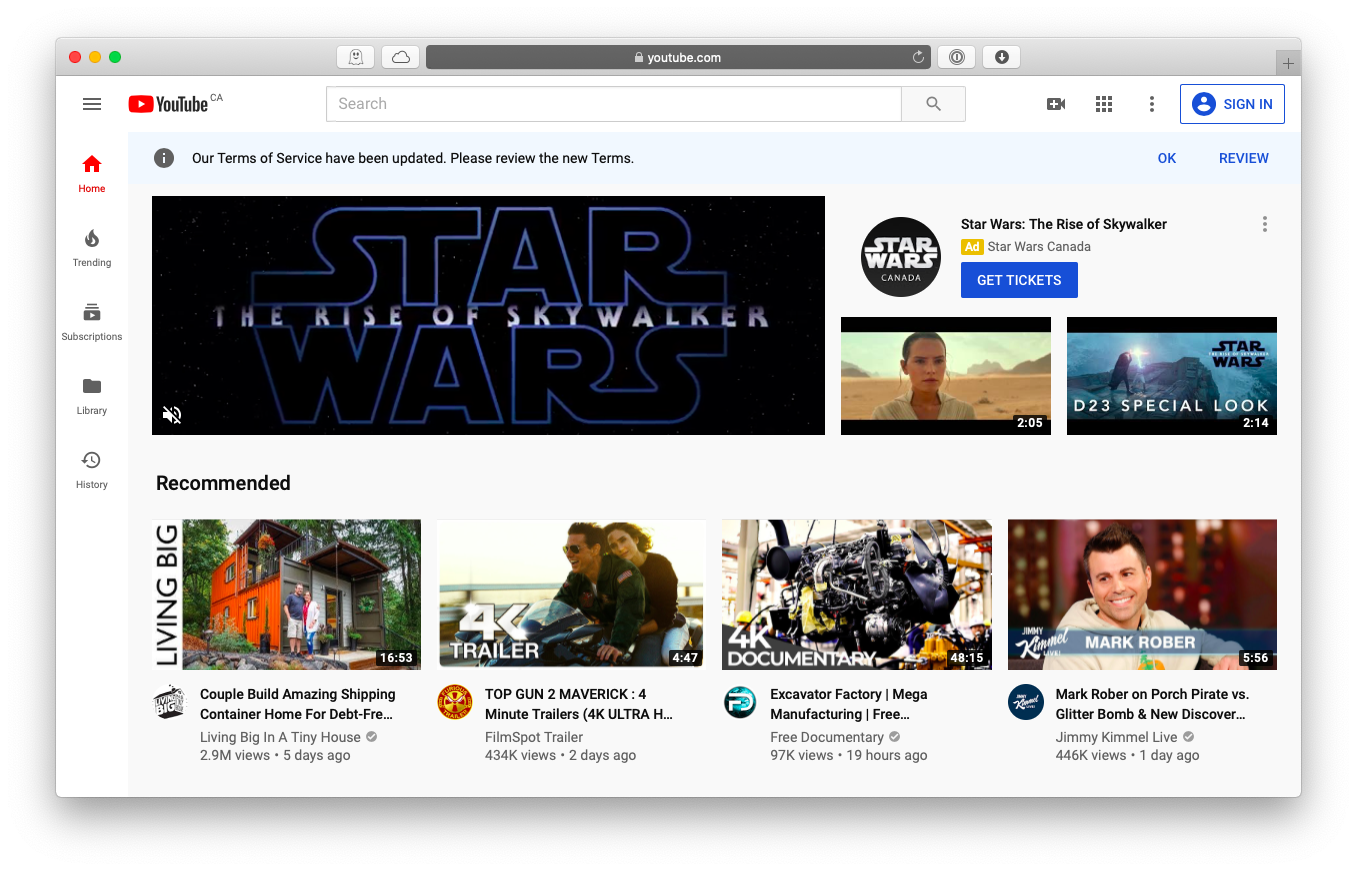 How to save a YouTube stream to watch offline
By saving your YouTube videos for later, you can be sure to play them from start to finish without the obstacle of a spotty WiFi connection. To download from YouTube, start with a proprietary option within the YouTube app. You won't be able to save just any video, as not all content is available (mostly for copyright reasons), but it's an easy start. The feature is also ad-supported, so prepare to sit through some commercial breaks during your offline consumption. Here's how to download YouTube videos on Android:
Open the YouTube app on your Android smartphone
Find the video you wish to download
In the context menu under the video, select the Download option
Choose your desired resolution: Low, Medium, or HD. The low quality resolution will take less space on your device and download more quickly, but there's an obvious trade-off.
To watch your video, get back inside the YouTube app and find the Account tab. You'll see your videos in the Saved section.
How to download from YouTube via a video URL
If you'd rather not download an app to your Mac or Android device, you can simply strip YouTube videos directly from a URL using websites, such as ClipConverter. This free media conversion web app will let you download audio or video in formats that seamlessly work on any smartphone:
Enter the YouTube video URL in the "Video URL to Download" box
Click Continue
Choose your desired video or audio format (MP3, MP4, M4A) and quality (720 or 1080)
Click Start to begin the conversion
Once the conversion is complete, you can download the file and store it locally for later viewing
How to download YouTube music only
If you're only looking to download songs from YouTube music videos or strip out the audio to save it like a podcast, you may not even need to download videos whole. In this case, simple audio will suffice. To save YouTube MP3s, you can visit a website like GenYouTube from your phone to easily download any video as an MP3 audio file:
Find the YouTube music video you'd like to extract the audio from
In the URL, type "gen" before YouTube. For example, genyoutube.com/watch…
The video will appear on GenYouTube's page, where you can choose your perfect audio format
Click to download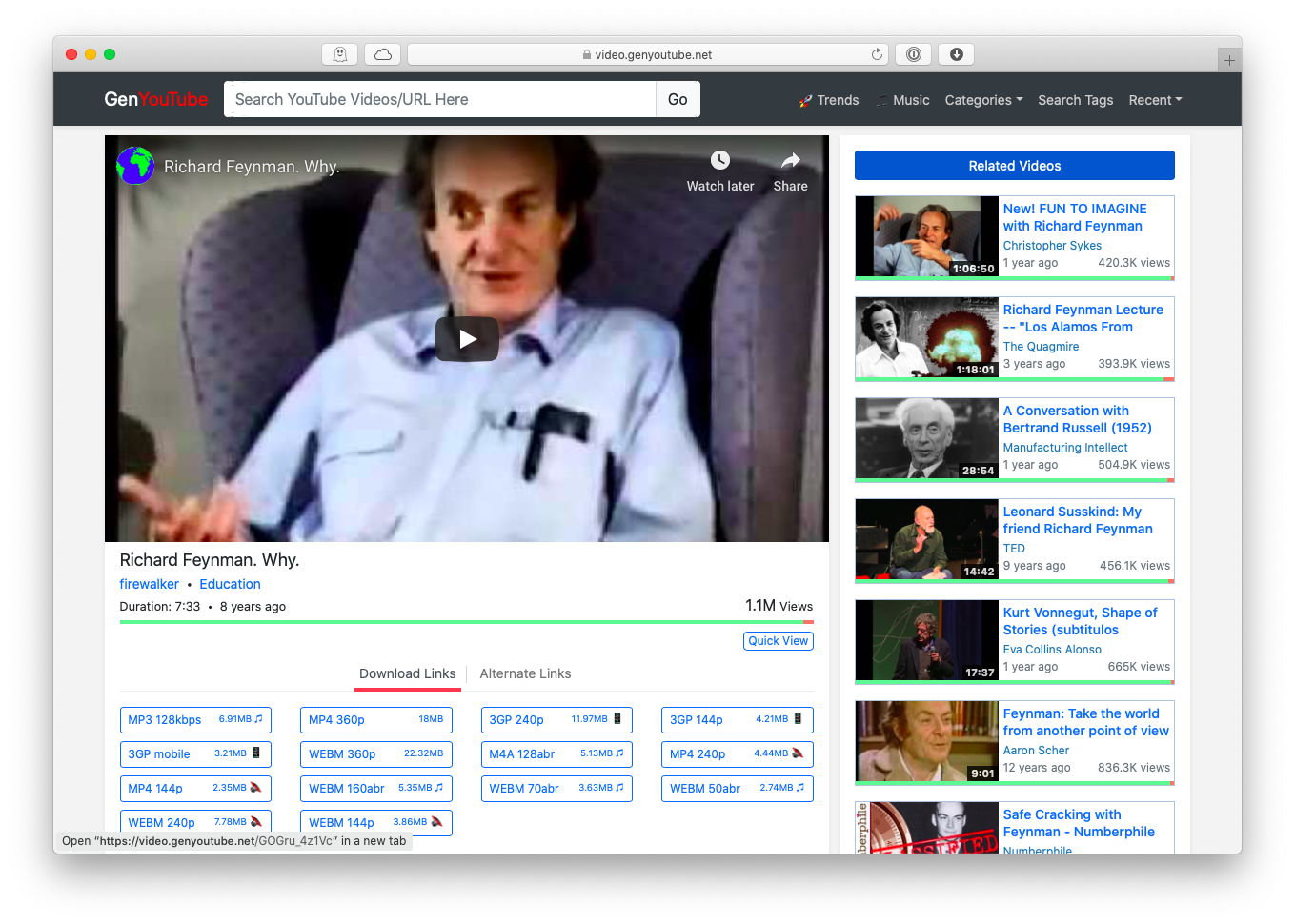 Why use AnyDroid app
There are, as you can see, plenty of options when it comes to downloading YouTube videos to save for offline use. But what if you need a reliable way to move these video files between your Android device and your Mac? This is where AnyDroid comes in.
AnyDroid is known as the best Mac app to manage your Android phone content. With its customizable transfer manager, it lets you export and import music, contacts, backups, photos, and videos. Here's how it works:
Open AnyDroid on your Mac
Connect your Android device wirelessly or using a cable, in which case make sure to enable USB Debugging on your Android
Choose the data you want to transfer, then choose the destination.
The transfer itself between your Mac and Android device with AnyDroid is nearly instant, engineered specifically to get things done without distracting you from your workflow.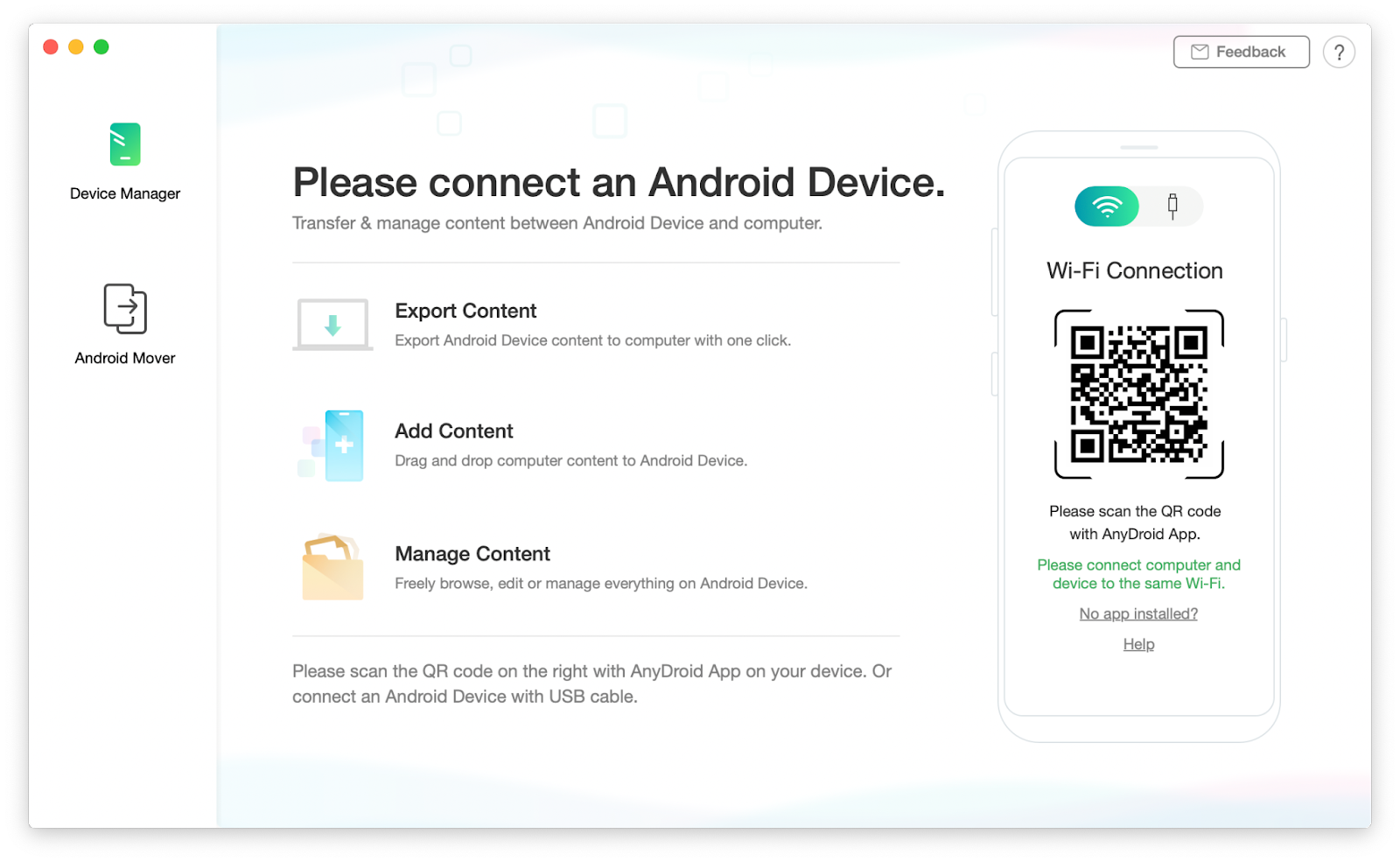 Best of all, AnyDroid is available for you free via a seven-day trial of Setapp, an app subscription for macOS and iOS that you can habitually use to solve all kinds of tasks on your devices. All the apps in this subscription (240+ and counting) are free to try for 7 days.
Now that you know how to download YouTube videos in mobile, no long-distance journey will feel uneventful or boring ever again.