How to convert YouTube videos to mp3
When you want to transfer a YouTube video to MP3 format, chances are you're looking to save an audio track. We get it; tons of YouTube videos have awesome music or soundtracks, so why wouldn't you want to save them?!
Converting YouTube to MP3 will require some software, specifically a good app to rip the audio from YouTube videos and save it in MP3 format for offline listening. In this article, we'll show you how to convert YouTube to MP3, show you how to download YouTube audio, and highlight a free YouTube to MP3 converter we think you'll love.
Best ways to convert YouTube to mp3
The truth is converting YouTube to MP3 is always the same. An app converts the file type, and your MP3 is the audio component of the transferred YouTube video. But that doesn't tell the whole story.
A real hallmark of success is audio quality. Unfortunately, not all apps are great at the aforementioned file-type conversion. Some create a situation where the MP3 you get as an end result is pretty shoddy, which was not the purpose of transferring a YouTube video to MP3 format.
Download music from YouTube in mp3
Sometimes YouTube is great as background noise. Many users simply access YouTube for streaming audio, or to listen to favorite show episodes while doing something else.
But there's a problem with this: you can't listen offline. YouTube is a website, and all websites require an internet connection to stream content. But a good MP3 downloader can save the day – and we happen to know about one of the best around.
Pulltube is an app dedicated to one very specific purpose: downloading video. It can open just about any file type, and has a really sharp download feature that allows you to grab video from 1000+ sites.
But it does so much more. Pulltube offers rich customization options — one of which is extracting an audio track from video. It can also help you add or remove subtitles, and tweak the quality of the video. We also love Pulltube's trimming feature because it helps save space on Mac by downloading only a specific part of the video instead of the whole thing.
Today, we'll focus on two specific use-cases for Pulltube: downloading YouTube videos, and extracting audio files. We will be using YouTube links for downloading audio files. And Pulltube is one of the best YouTube to MP3 converters around! Note that you can also capture videos via the Pulltube browser extensions — works for Safari and Chrome.
Here's how to use Pulltube as a YouTube MP3 downloader:
Open Pulltube and drop or paste the link
Click HQ in the bottom right corner > Audio only (m4a or mp3)
Click Download video.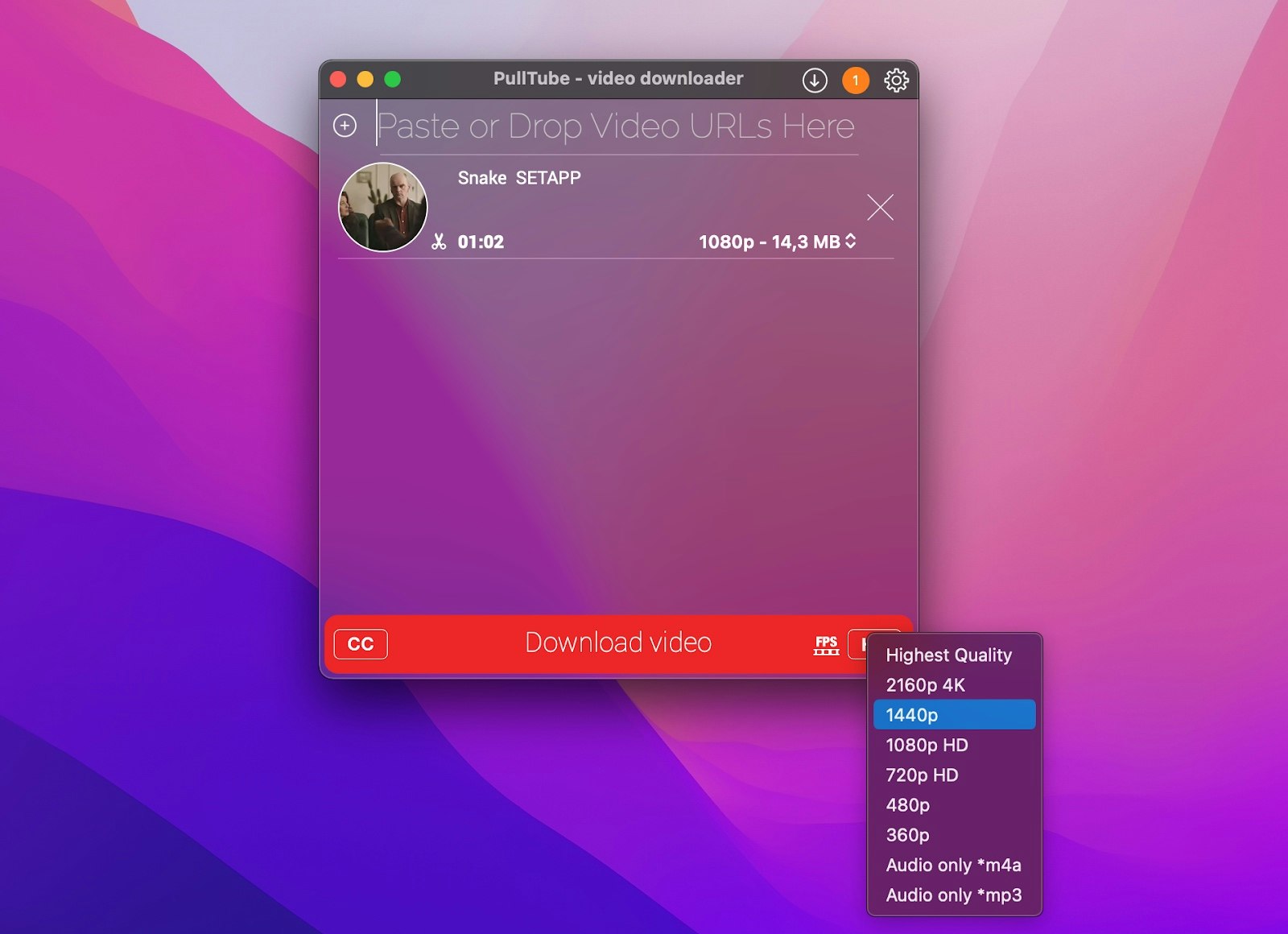 Yup, that's all it takes! The file will take a few moments to download, but know that time is spent making sure your audio quality is lossless. We tried it with a few different YouTube videos and found no degradation in audio quality whatsoever.

Now that you know how to download youtube videos mp3, how can you play them? This isn't a problem. Because you now 'own' the MP3, you can listen to it in any player app, even Apple's Music app. You just have to ensure the MP3 goes to the right destination. Click the Settings button > General > Save downloads to. If you save files to the Downloads folder, you'll find your audio track there.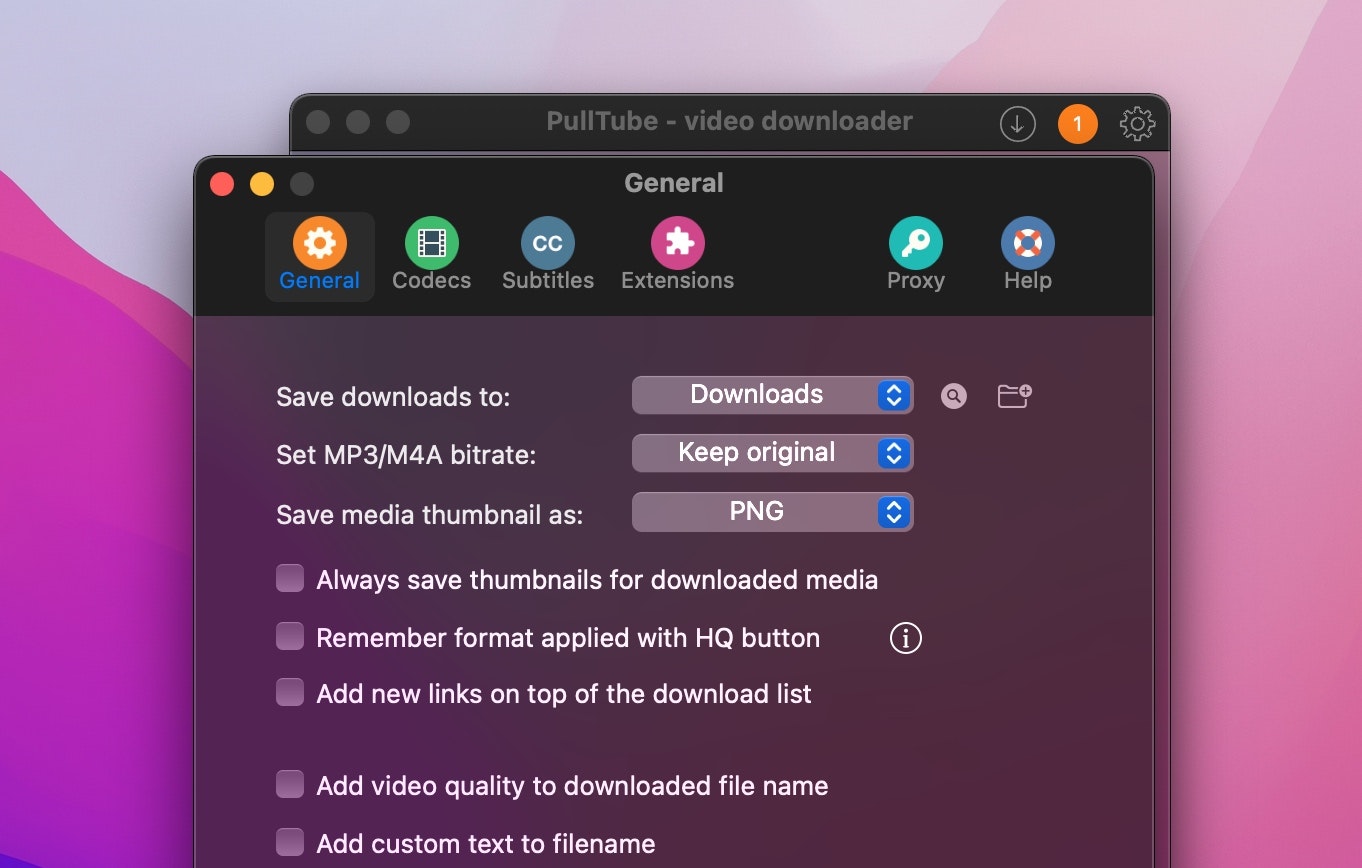 Download mp3 from YouTube and save it to any device
Now you know how to use a great youtube downloader mp3 on Mac, how can you transfer them to your mobile device? The answer is use AnyTrans.
The apps make it really simple, too. Here's how to do it:
Connect your iOS device to Mac
Open AnyTrans on your Mac and
Go to your iOS device manager and choose the category of files (music or videos)
Locate the files on your Mac and move them to the iOS device instantly.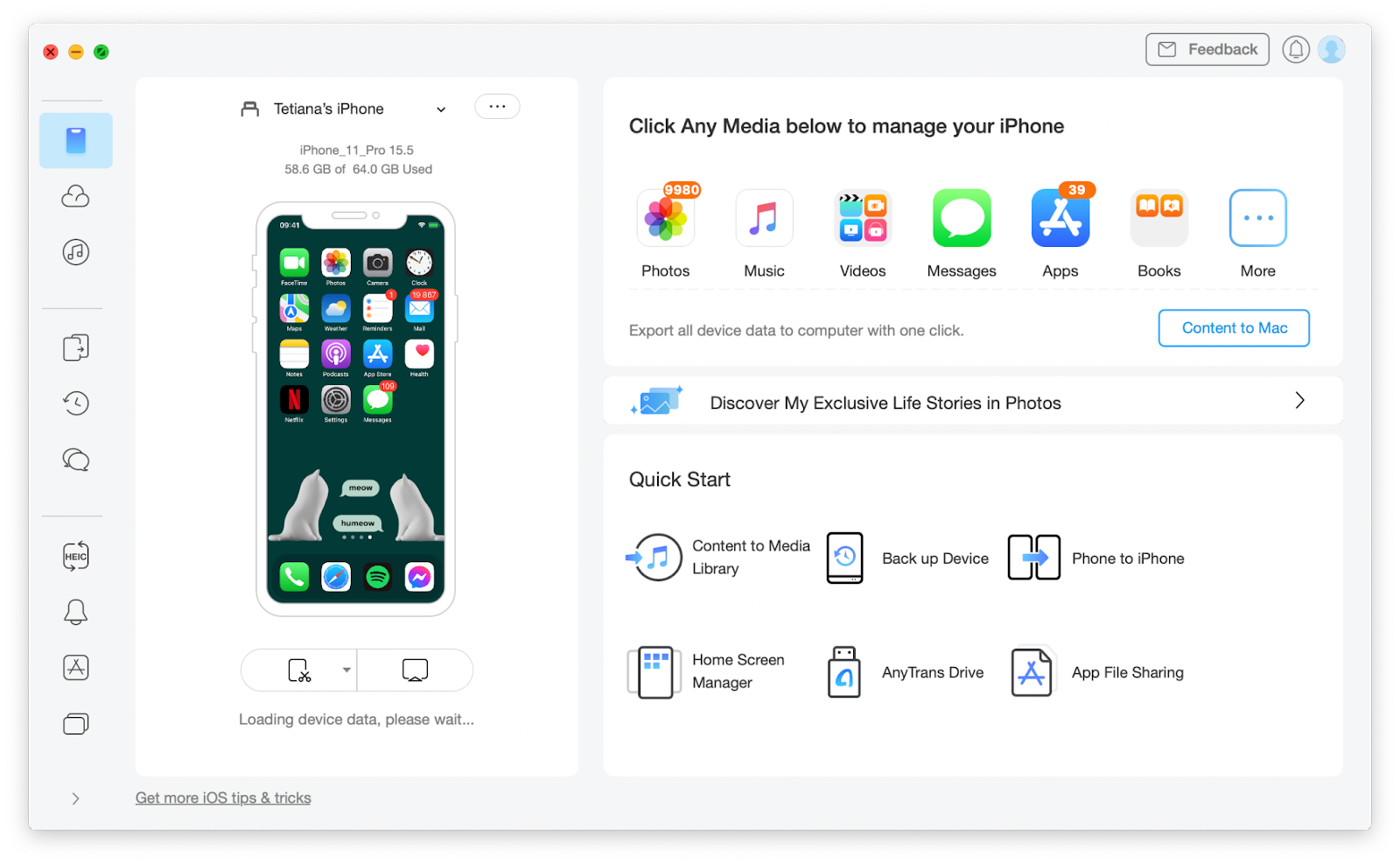 AnyTrans is an awesome content and backup manager for your iPhone, picking up where iTunes left off. There's also an Android version of AnyTrans if you want to transfer from the Mac to your Android device.
That's all it takes! Keep in mind the download will save to the AnyTrans app itself. It does this to make transferring files simpler; if all your media is in the app, it doesn't need to go searching for it!
An easy way to get your favorite songs in mp3 from YouTube
Now let's consider another use-case: downloading a lot of files from YouTube!
With each method listed above, you'd have to download videos one-by-one. This is fine if you're downloading a few, but maybe you've stumbled on a new favorite artist's YouTube channel, and want to download it all.
Perhaps you have a favorite YouTube show you want to binge-listen-to. Whatever the case, we've found a really smart way to manage bulk downloads of YouTube videos without having to manually engage each new download.
Folx bills itself as "the easiest way to download anything from the internet to your Mac," and it's not wrong! Folx features lightning-quick downloads for all kinds of files. You can torrent, download from YouTube, grab individual music tracks from the internet – whatever you like!
Best of all, Folx allows you to schedule downloads. This is absolutely perfect for those times you want to download a ton of files from YouTube, as you can simply set Folx to download overnight or when you're away from the computer for other reasons.
Here's how to initiate a scheduled YouTube to mp3 download with Folx:
Open Folx. From the menu bar, select Folx > Preferences.
Select 'scheduler'
Choose the time of day/night you want your downloads to take place. (Be sure you use the proper color tile; you will want the time you'd like files to download to use the 'downloading' tile color.)

In the main Folx window, enter the URL of the video you'd like to use as your audio source and click 'enter' on your Mac keyboard.
In the ensuing popup window, choose 'scheduled' under 'start
Select 'audio' from the 'quality' drop-down menu
Click 'OK'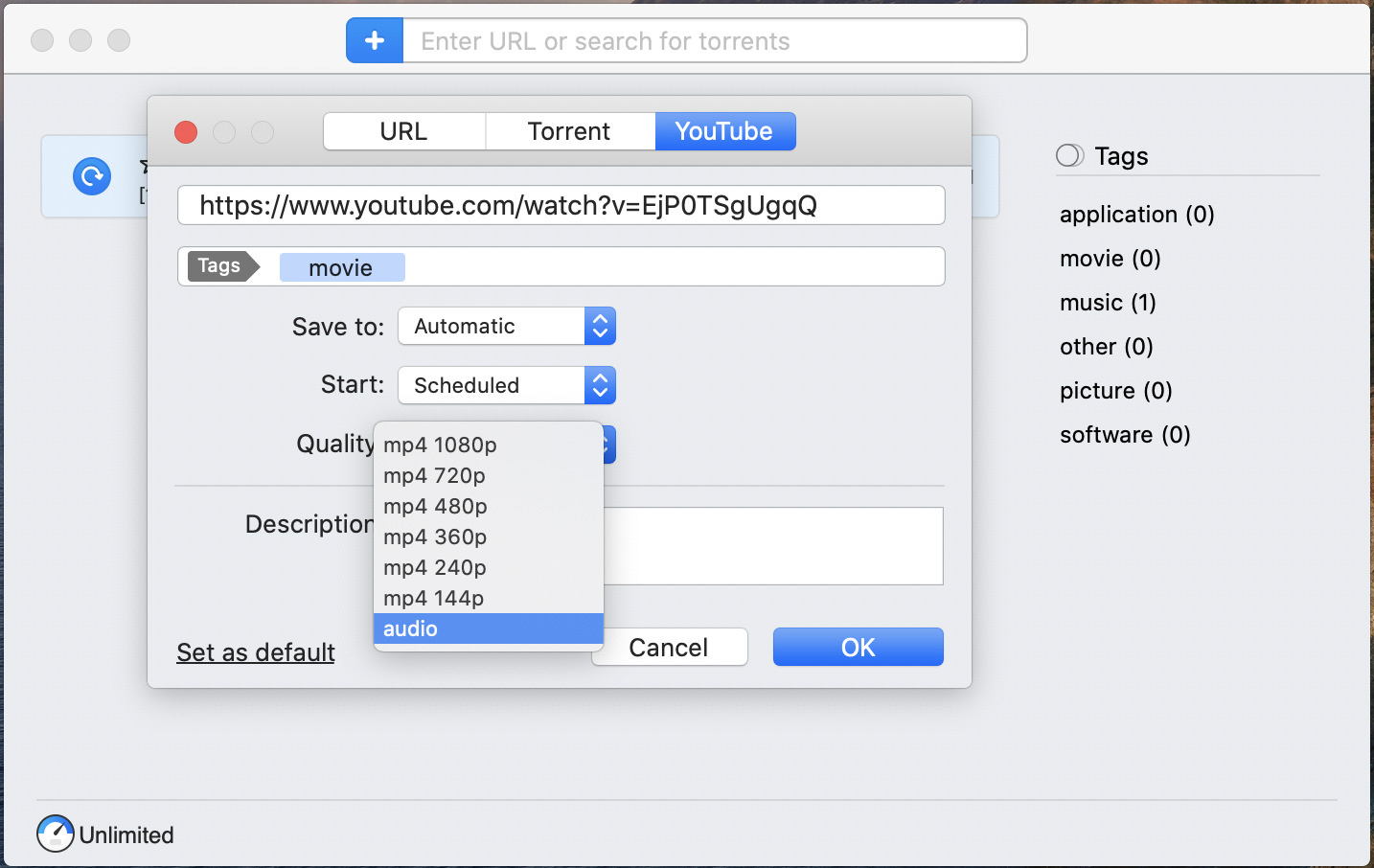 Now your downloads will show up in the Folx queue as 'scheduled.'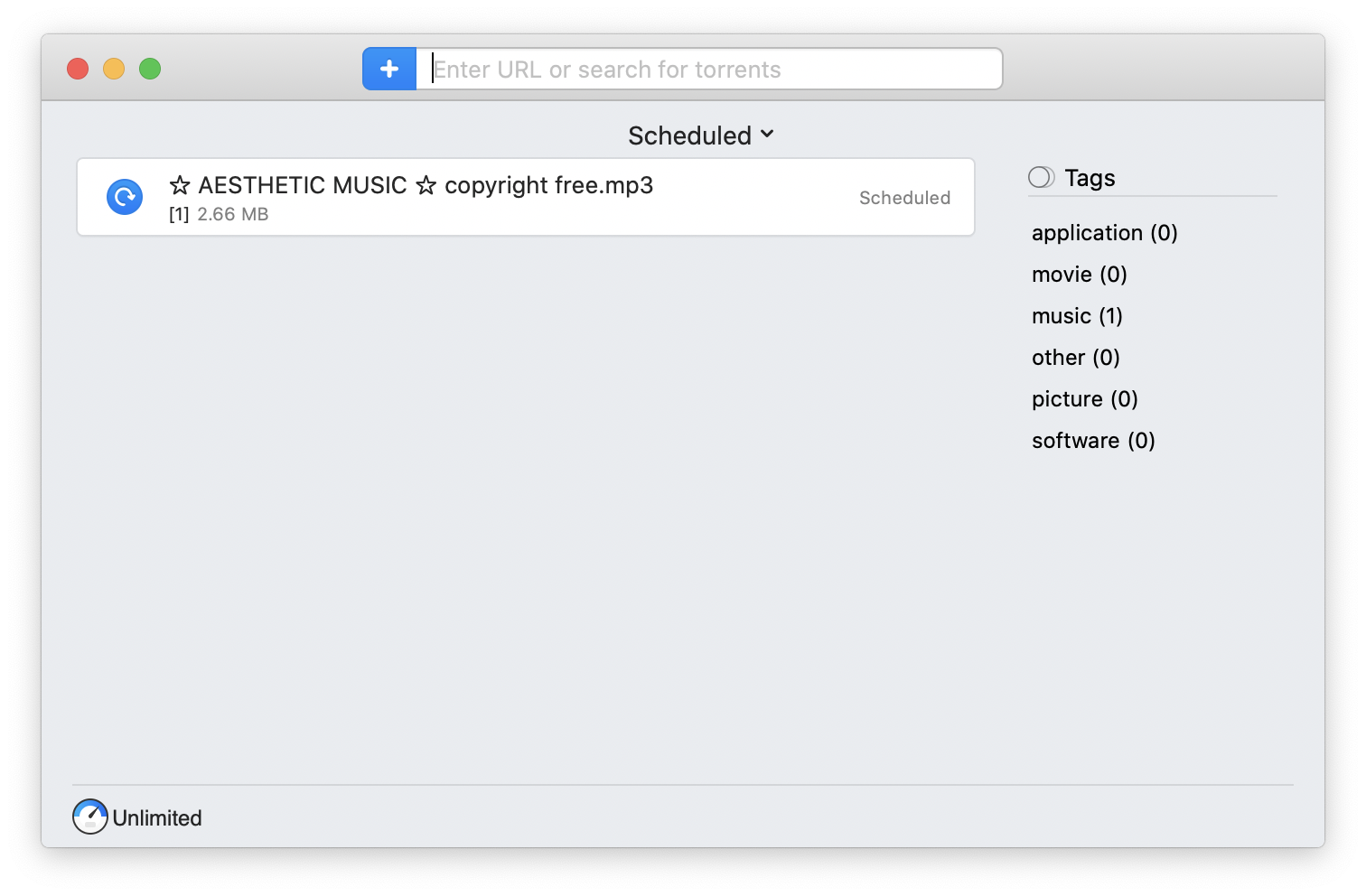 Remember that you'll need to keep Folx active, at least open in the background. It may not initiate a download if the app is closed. You will also have to schedule each track you want to download individually.
Top free YouTube to MP3 converters
You can convert a YouTube video to MP3 using services found online, but we don't recommend this. While they're easy to find, navigate to, and use – they come with significant downsides.
The most glaring issue with online YouTube to MP3 converters is they require a strong connection. Even when your internet connection is strong, the conversion and download process can take longer than it does via a native app. Each online service we tried – YTMP3, Y2Mate – were each quick, and the latter two allowed us to choose the quality of audio we wanted to download. But each required copy-pasting a link, clicking several buttons to initiate and continue the conversion/download process, and we weren't happy with the audio quality. We downloaded the same video multiple times from each service, and there were differences in the quality of audio we were provided each time.
The pros for this method are the services are free, and the website are easy to use, and find.
---
If you're downloading MP3s from YouTube, chances are you're considering audio quality over everything else. Because of this, we simply can't recommend online services.
Gladly, each app we've mentioned in this article – Pulltube, AnyTrans, and Folx – all do exceptional work. They lean into your Mac's processor to convert files, and the audio quality we received from each is outstanding. Each has unique upsides, so we won't make a distinct recommendation as your mileage will definitely vary depending on what your needs are.
And there's more great news! All three apps are available as part of a free seven day trial of Setapp, the leading suite of apps for your Mac. With Setapp, you'll gain immediate and unlimited access to dozens of apps spanning a ton of use-cases.
Once the trial is over, Setapp is only $9.99 per month. Give Setapp a try today!