Best YouTube to MP3 converters and how to use them
YouTube is the world's second-most visited website with music being one of the main reasons 122 million users access it every day. Music artists release their latest hits, while creators upload podcasts and other forms of audio works on YouTube for the world to see and listen to.
Since YouTube is a video sharing platform, every audio track you want to save would download as an MP4 file. However, it's much more convenient and easier on your device's storage if you download YouTube audio only. How? You'll need a good YouTube MP3 converter!
Convert YouTube videos to MP3 audio
If you've ever tried to convert YouTube to MP3, you know that you have to save the desired clip as a video first and then find a way to extract audio from it. While this process works most of the time, it's rather tedious to go through it with every song, podcast, or audio track you'd like to download.
To simplify this process and save time on daily conversions, we recommend using tools dedicated for this specific task. Setapp is a platform offering fast and reliable MP3 downloaders and YouTube MP3 converters that work with multiple file types and allow for smooth file transfers between devices.
Save MP3 music from YouTube videos
Most users are looking for YouTube MP3 downloaders so they can save and listen to their favorite music offline or edit royalty free tracks into personal videos, online tutorials, and podcasts. One of the quickest, easiest, and most reliable YouTube MP3 converters out there is Pulltube.
Pulltube is an app dedicated to downloading video and audio content of just about any file type from over 1,000 different websites! With a rich set of customization features, Pulltube can not only help you download YouTube audio but also trim your files, add or remove subtitles, tweak media quality, and more.
Here's how to download YouTube videos MP3:
Launch Pulltube
Drag and drop or paste the video link into the app window
Click HQ in the bottom right corner and select "Audio only" (m4a or mp3)
Click "Download video"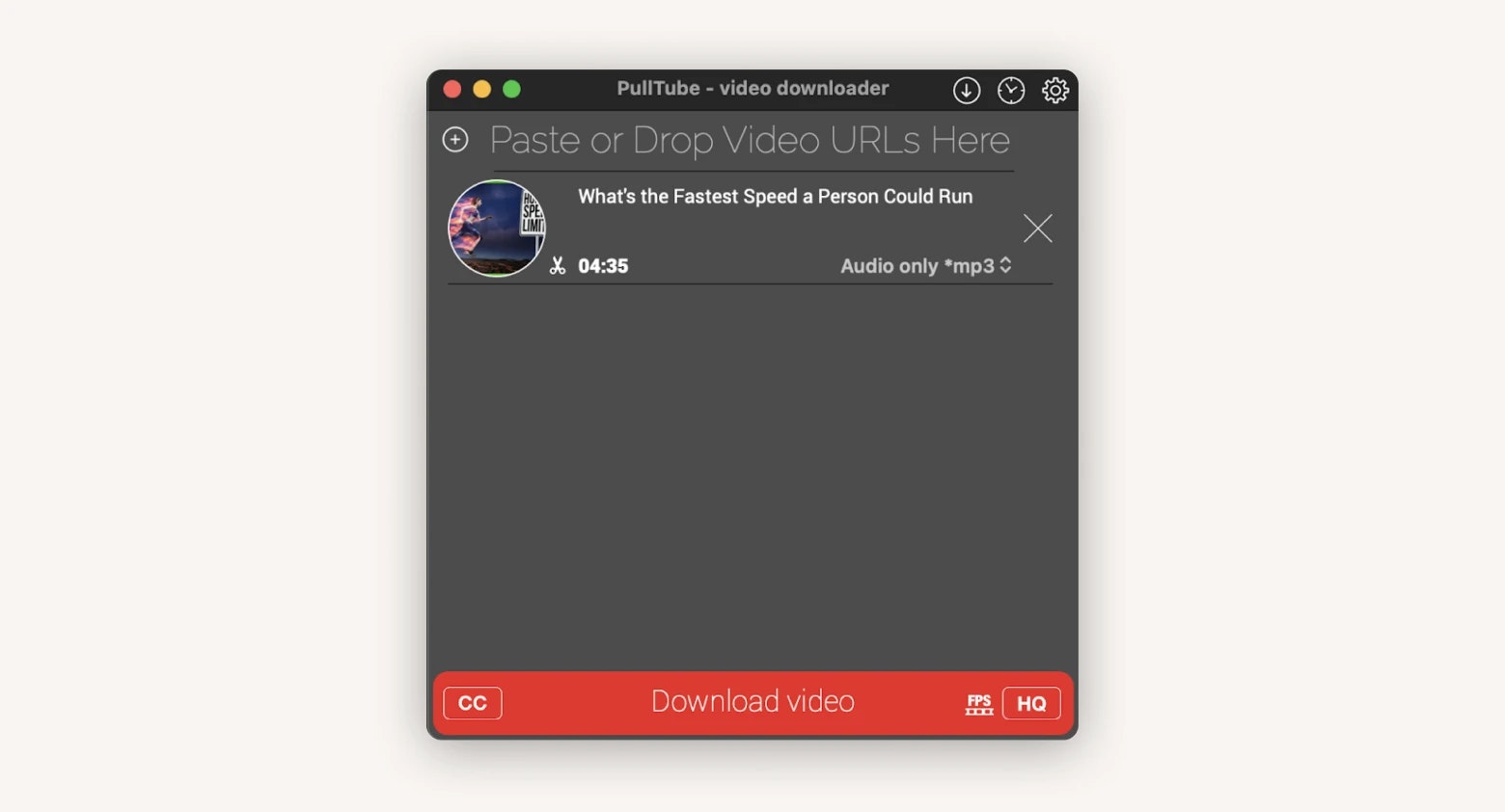 Tip: Save media files as you browse in Google Chrome, Firefox, or Safari by using Pulltube's smart extensions. Once you click on the extension, Pulltube will instantly send the download URL to the app.
Separate audio from YouTube video in high quality
While all YouTube to MP3 converters have a similar process of modifying the file and outputting its audio component, many online services can't maintain the audio quality throughout the conversion, which may leave you with an odd-sounding file.
To prevent this from happening, use a YouTube downloader MP3 that lets you regain control of the sound quality you're getting. For example, try Downie.
Downie is a straightforward YouTube to MP3 converter and downloader that also works for saving video content from other websites like Facebook, Vimeo, and Instagram. All you have to do is drag and drop the video link into the app or use Downie's search feature — that's it! Now choose the format and quality of your output file and it'll be saved onto your device in seconds.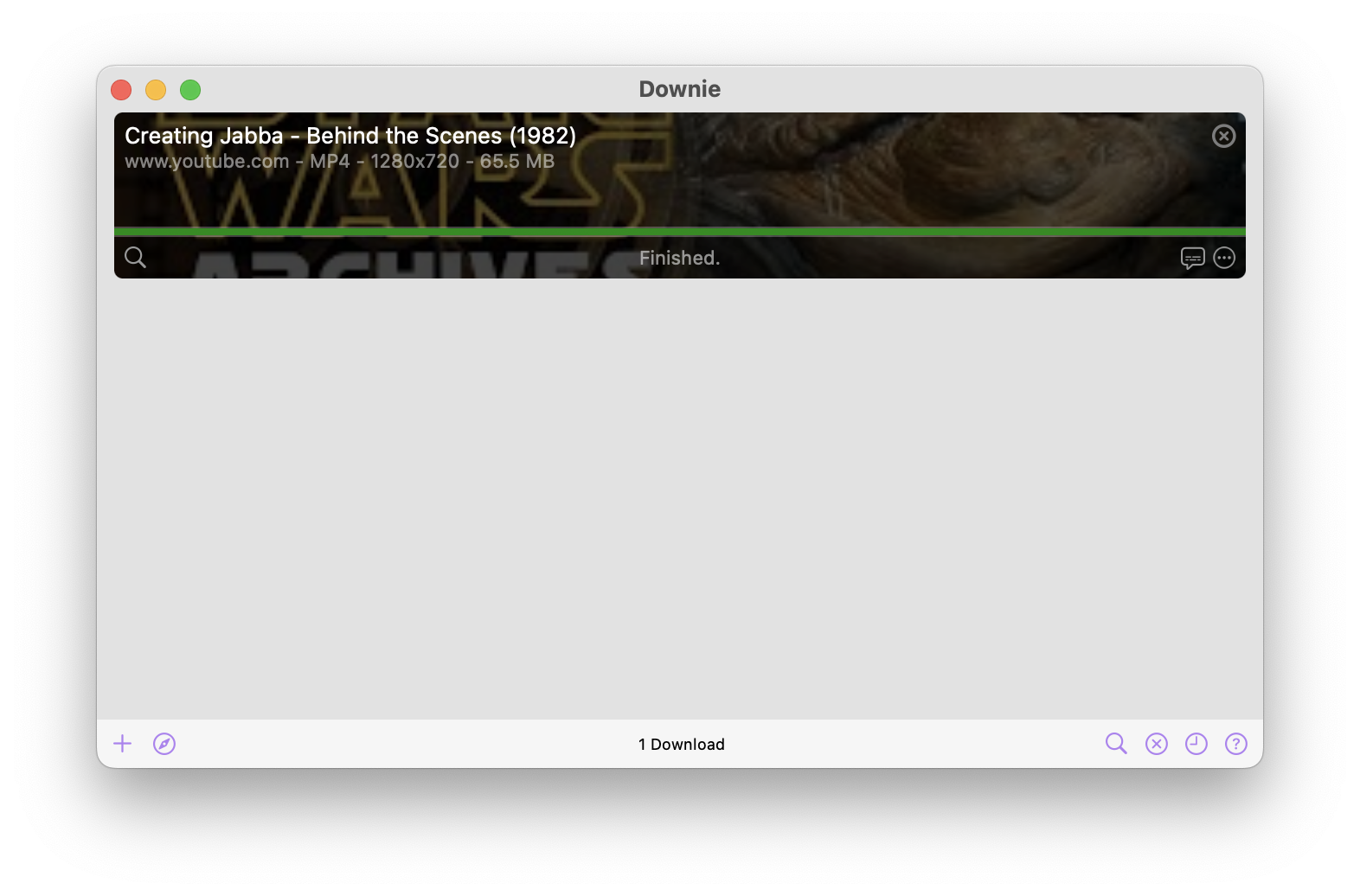 Another one of the best YouTube to MP3 converters is Permute. This app also integrates with Downie and works as a custom post-processing suite for all your media files. Permute can turn any media type into any other one in a click. Plus, it offers basic video editing tools like merging and can help get your files prepared for going onto a DVD or a virtual drive by converting them to ISO.
Download YouTube playlists in MP3
Now you know which YouTube to MP3 converters to use when you want to download YouTube audio from a single clip. But what about an MP3 downloader for playlists?
Since Pulltube is an all-round YouTube MP3 converter, it has the option to save the audio from whole playlists as well as single clips. One caveat to this is that you have to pick the format for each YouTube video from the playlist separately, which can be a bit time consuming, depending on the length of the playlist. It pays off with a quick conversion and supreme audio quality in the end though!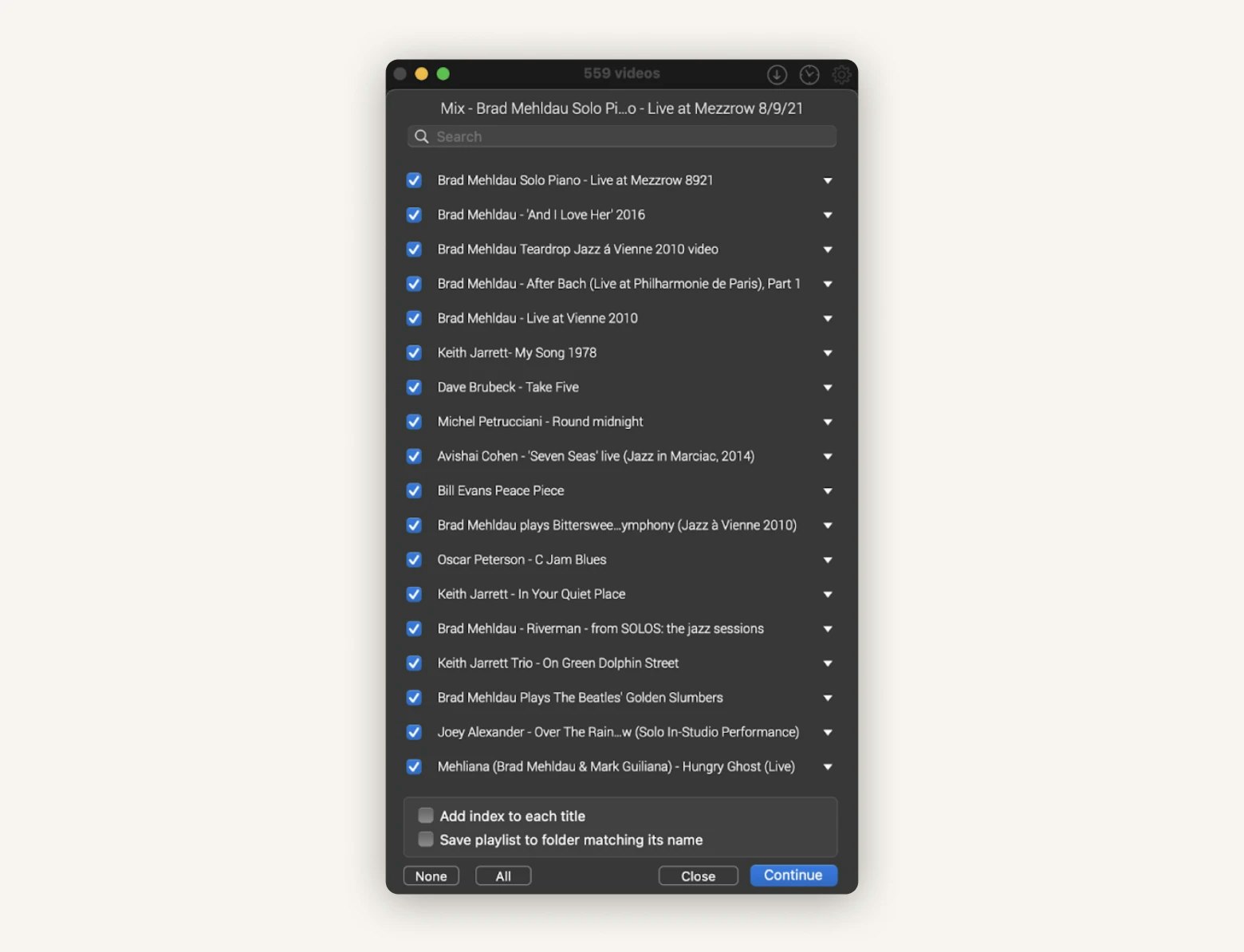 As an alternative, Downie also supports downloading YouTube playlists as MP3s and lets you set the format for all media from the playlist in one click!
Get MP3 from YouTube and save it to any device
Once your audio library starts to grow on one device, you may want to move all or part of your media to another device or share it with someone else. That's when a good file transferring tool like AnyTrans will come in handy.
AnyTrans provides seamless data migration between macOS and iOS, schedules instant backups, manages iTunes and iCloud content and allows media downloading from nearly 1,000 sites. To transfer content, simply connect your Mac and iOS devices, then open AnyTrans on your Mac, choose the files and watch your content fly!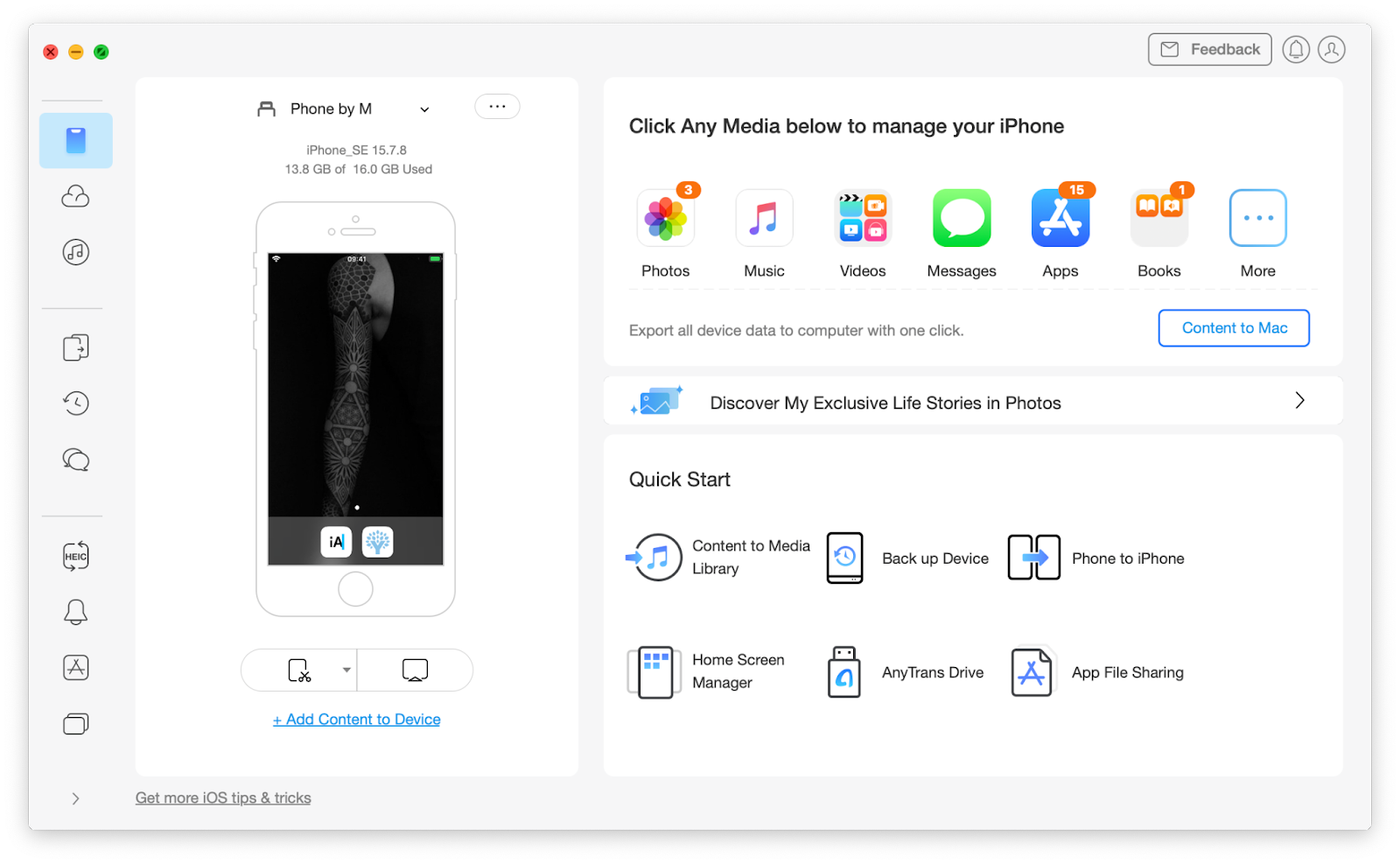 There's also an Android version of AnyTrans, called AnyDroid.
AnyDroid has most of the same features, but with a nice twist — it's made for macOS and iOS to Android file transfers, and vice versa. Now you can easily migrate to a new phone without losing a thing, as AnyDroid supports all kinds of transfers from media to your personal data like contacts, messages, and calendar.
To begin the process just connect both devices to Mac, open AnyDroid and it will detect both iOS and Android devices automatically to start processing.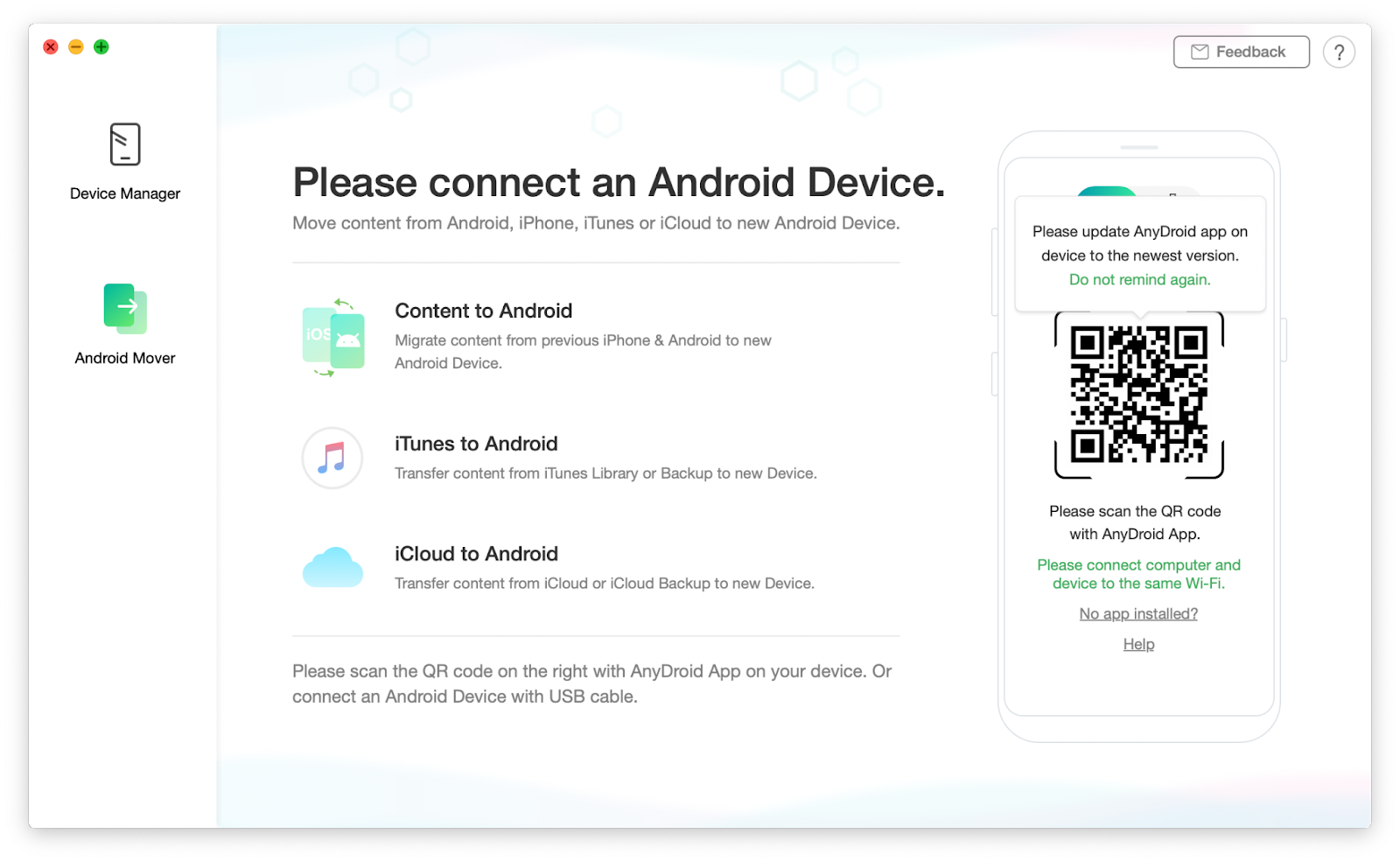 Top free YouTube to MP3 converters
Apart from dedicated YouTube downloader MP3 apps, there are many online services that offer YouTube to MP3 conversions. Some of the better free YouTube to MP3 converters are YTMP3, YouTube MP3 Free, and Y2Mate.
Although these services are easy to find, and free to use — the main pros of this method — they come with many more significant downsides making them fine to serve as a last resort, but definitely not a great first choice.
The main issues making up the list of cons for free YouTube to MP3 converters online include video duration limits, lack of ability to download playlists, long conversion times, constant ad page redirects, bugs, and more.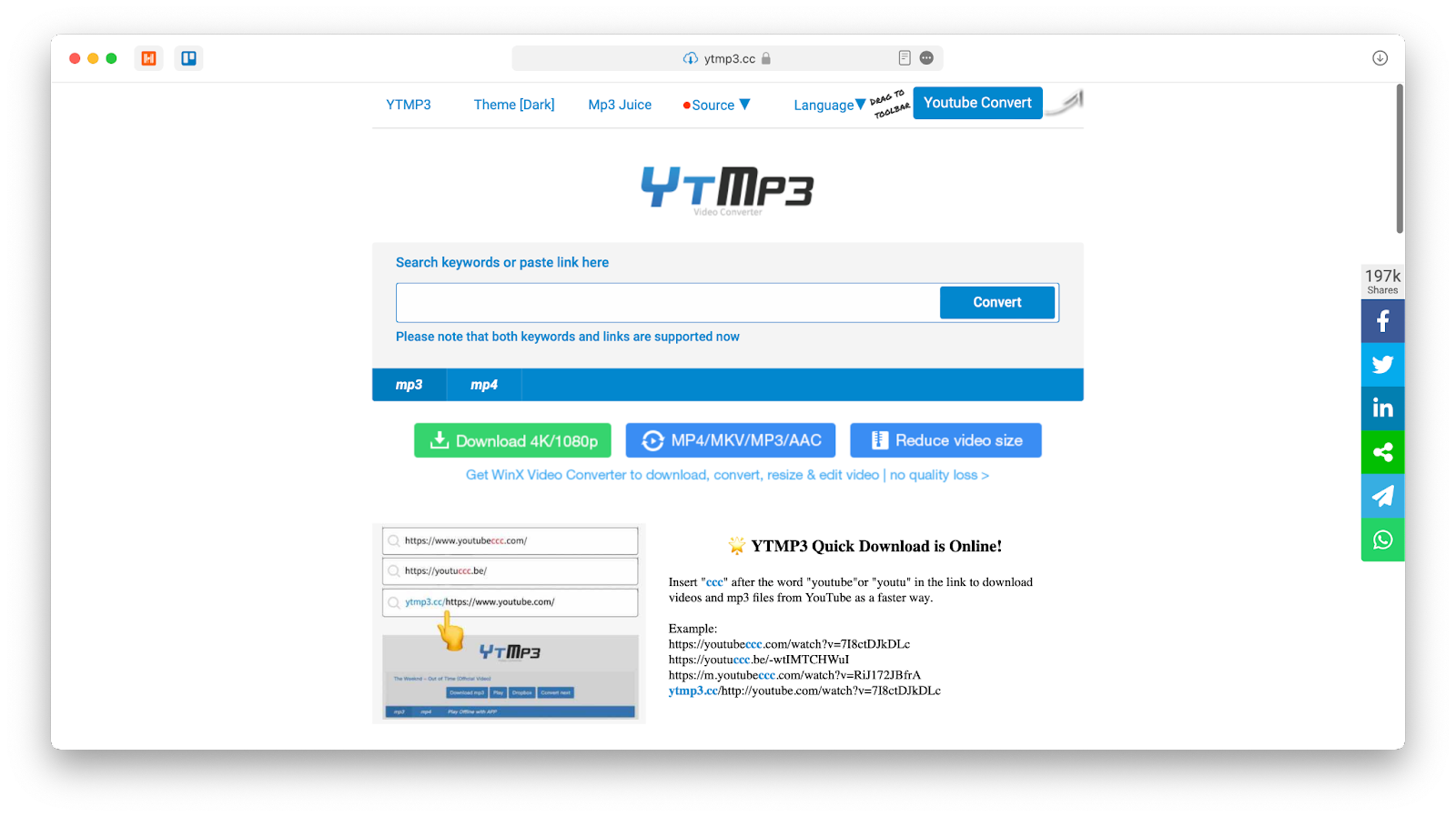 To avoid those limitations and be sure about the safety of your device during the conversion process use trusted apps like Pulltube and Downie. In addition to their great YouTube to MP3 conversion features, both of them have browser extensions to save videos from your browser directly.
Download YouTube videos MP3 in seconds
Audio quality and the time it takes to convert YouTube to MP3 are the main factors to consider when choosing the tool or service for this task. Since free YouTube to MP3 converters aren't always reliable in those areas, we recommend trying one of the professional apps like Pulltube, Downie, Permute, AnyTrans, or AnyDroid if you have an Android device.
Great news! You can find all of these apps on Setapp, the leading platform of macOS and iOS utilities. Gain immediate and unlimited access to more than 240 apps for various use cases for free through a free seven-day trial of Setapp. And once the trial is over, Setapp is only $9.99 per month!