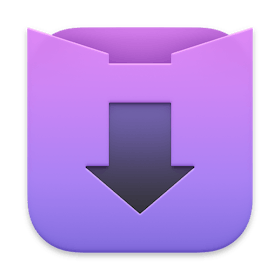 YouTube video downloader
This app + 210 others in one suite.
Free for 7 days, then $9.99/month.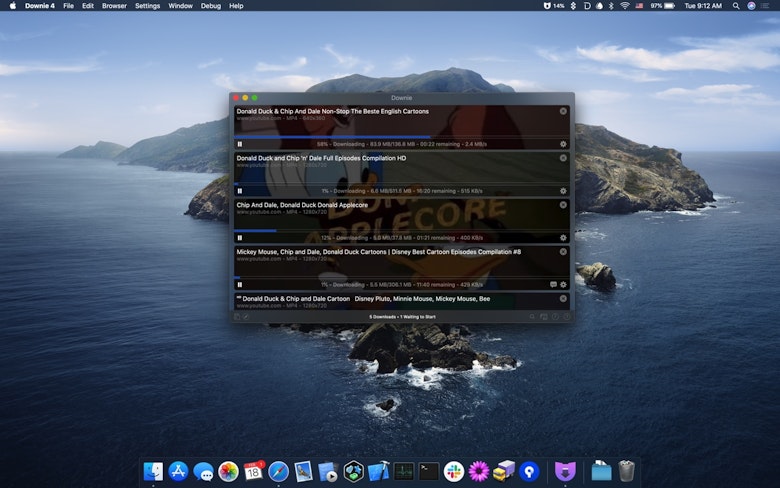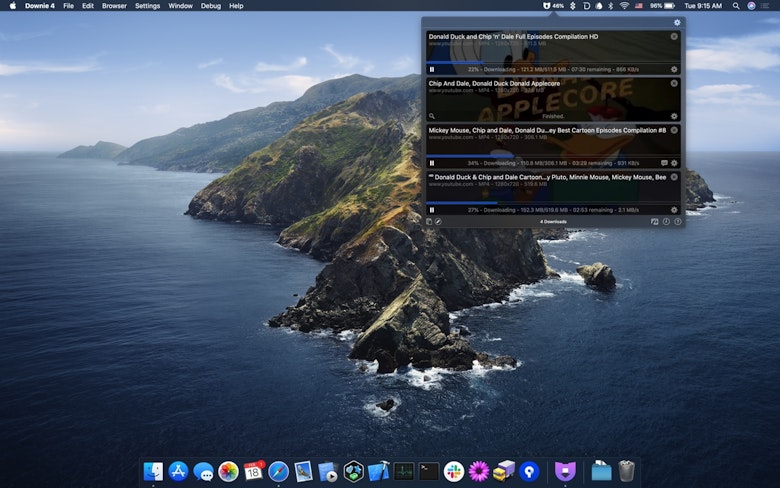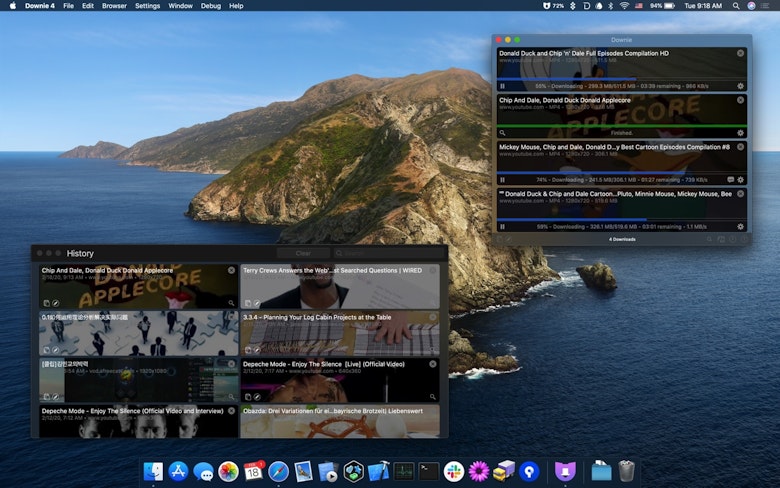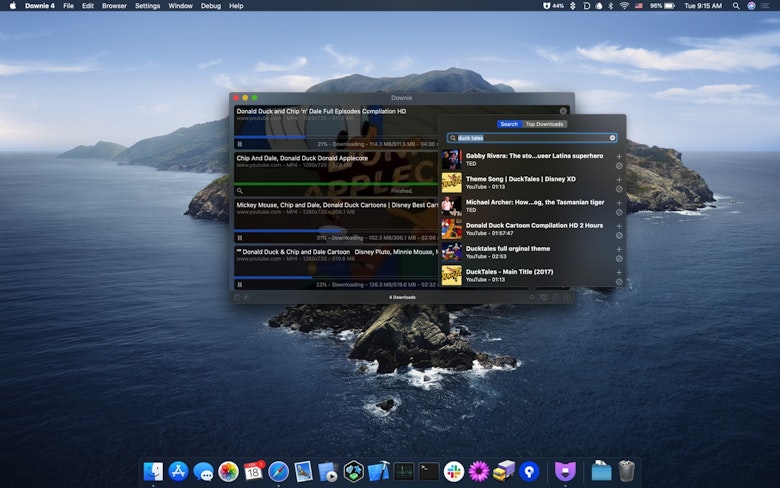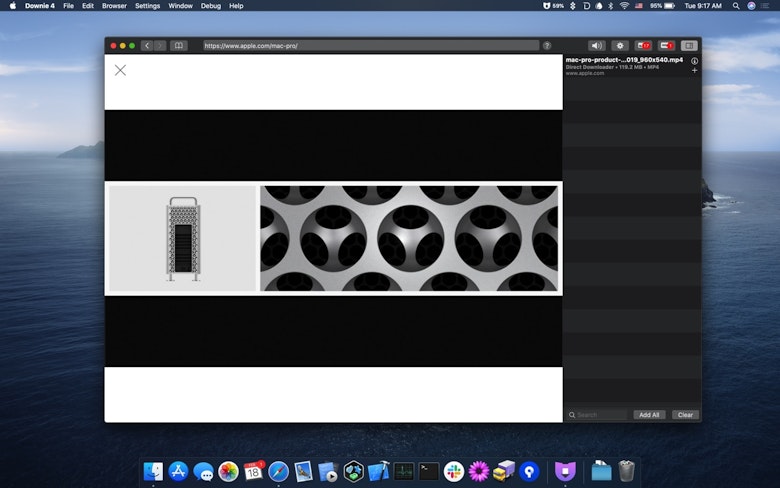 Find a video you want to download, then drag and drop the link into the app, or take advantage of a Downie browser extension doing it for you. That's literally all it takes to get that video on your Mac. Downie lets you download YouTube videos and save video content from hundreds of other websites, including Facebook, Vimeo, and Instagram. It's simple and swift, so you can get the job done within seconds — without being overwhelmed by the features you don't need.
See more
Your app will arrive with Setapp, a suite of apps for solving everyday tasks on Mac and iPhone.
Explore for 7 days free, then $9.99/mo.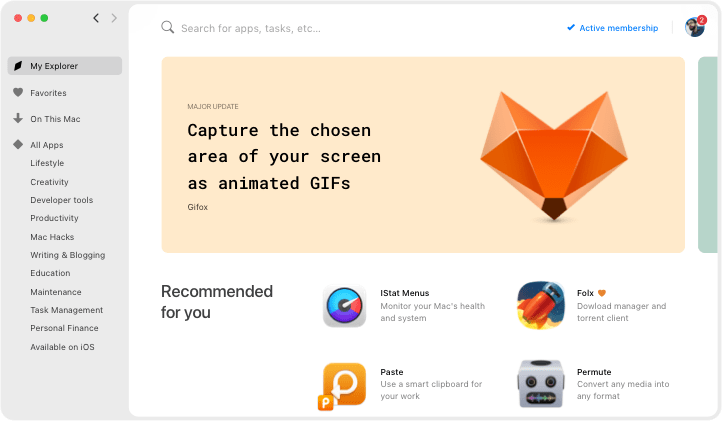 Speed up Mac | CleanMyMac X
A macOS cleaner and performance booster in one app. Get more done with a faster Mac.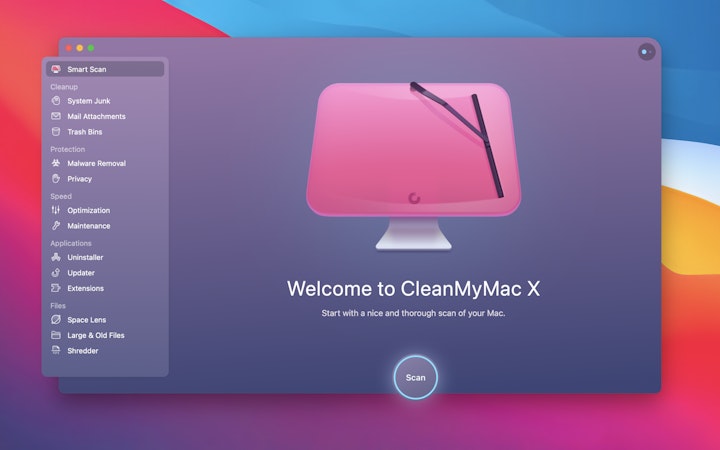 Go beyond screenshots | CleanShot X
Learn how to capture videos, GIFs, scrollable content, and old good screenshots on the fly.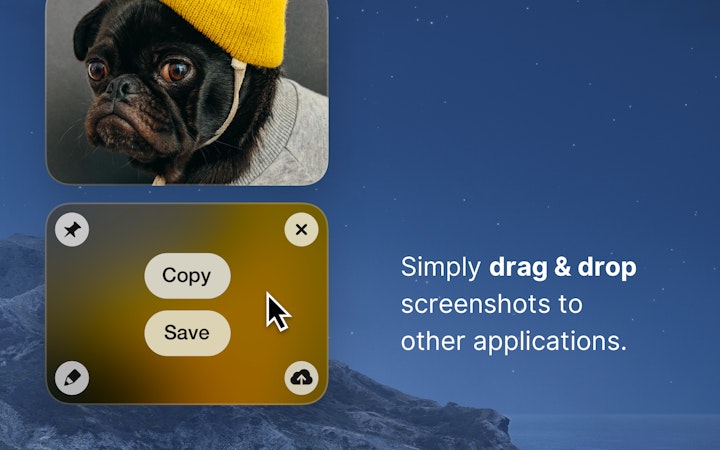 Join every meeting in a click | Meeter
Zoom or Google Meet, it doesn't matter. Manage all your calls in one place.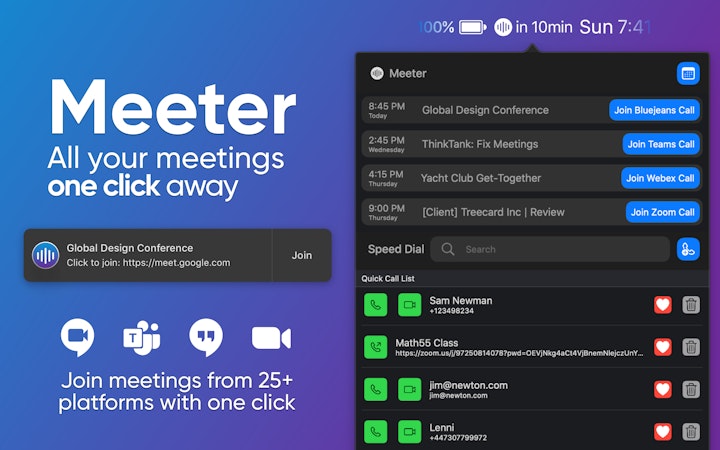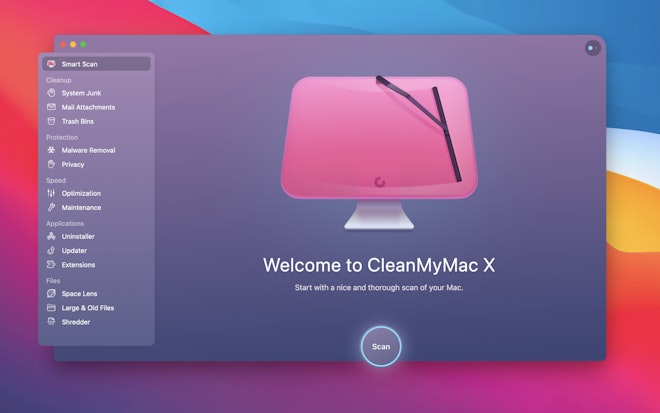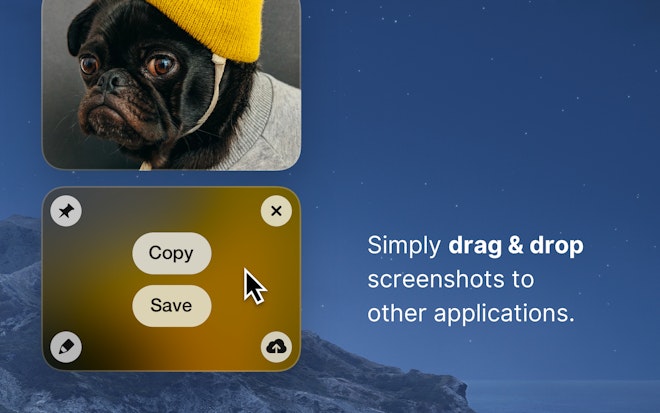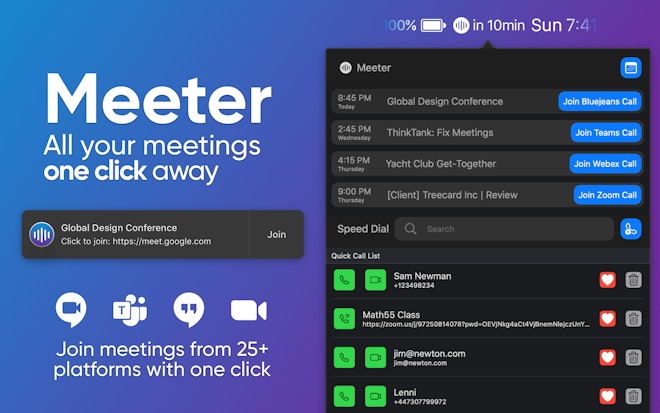 Downie features
Download YouTube videos
Downie lets you download from YouTube, Vimeo, Facebook, Instagram, and over 1,200 other websites. If there's video content on a web page, you can trust Downie to save it onto your Mac.
Search right in the video downloader
No need to switch from Downie to your browser to search for the content you want. Type the search query into the app's search field, and it will promptly find the video for you.
Save 4K YouTube videos
Unlike many other YouTube downloaders, Downie can handle even 4K resolution videos. That means you can download high-quality, high-definition videos from YouTube or anywhere else on the web.
Download MP4 or just the audio
If you don't need the entire video file, Downie can save only the audio track from that file. Or, if you want all your videos in the MP4 format, you can set Downie to convert them automatically.
Simply drag-and-drop an URL
Downie is brilliantly simple: just copy-and-paste or drag-and-drop the URL to the video and it will download automatically. Even if there's text and other content on the page, Downie will detect the video and save it for you.
Post-process with Permute
Downie seamlessly integrates with Permute, a powerful media converter. To convert the video you've just downloaded to a different format or stitch parts of it into one file just send it to Permute and pick it up in that app.
One membership,
endless benefits.
See how Setapp works.
Solve tasks on Mac or expand your flow to iPhone with Setapp for iOS — it's easy to make Setapp truly yours. The entire suite is free for 7 days.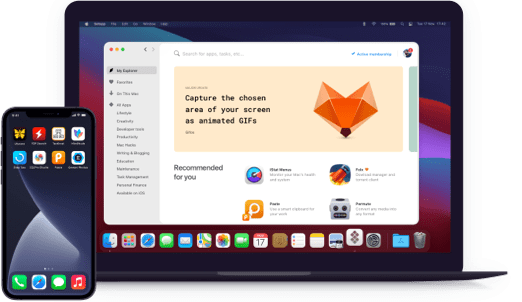 version 4.2.2
macOS 10.12.6 required
Downie
via
Setapp
+ 210 apps.