The best data recovery software for Mac in 2023
Some would say that our digital lives are becoming nearly as important as our physical ones. We work online, save memories in digital photo libraries, communicate in messengers, and keep digital scans of all kinds of documents.
Everyone knows that backups are essential. It's recommended to have at least one digital backup (e.g. cloud) and one physical one (e.g. an external hard drive) that you sync on a daily basis to minimize the risk of losing files.
However, no one is 100% protected from ever losing files on their Mac. Hard-drive malfunction, cloud syncing issues, and accidental deletions happen all the time. This is why having a Mac disk recovery software installed can be so beneficial.
How to choose file recovery software for Mac
The market for Mac data recovery has lots of options, from specific tools (e.g. photo recovery) to general ones that can help restore the whole system.
While some hard drive recovery Mac software is free, when it comes to your data it's best to rely on professional apps, even if it means you have to pay a bit to recover your files (presumably those are more valuable). However, you don't necessarily need a subscription, as some tools can be bought as a one-time payment.
Since file recovery often means irreversible processes, it's also important to pick a tool with a user-friendly interface that you fully understand. The easier your data recovery is to use the more likely it is that you recover all the accidentally lost files!
10 best data recovery software for Mac
When it comes to best data recovery software Macs aren't starved of good options. Here are 10 top tools we recommend.
1. Disk Drill
If you want a great data recovery app that's simple to use and instantly recovers your files right after deletion, you might as well stop at Disk Drill.
Disk Drill is a near-perfect data recovery app for Mac, as well as SD cards, external hard drivers, etc. The app works for data corruption, accidental deletions, macOS errors, and more.
To recover data on Mac with Disk Drill:
Launch the app
Select your hard drive
Click "Search for lost data"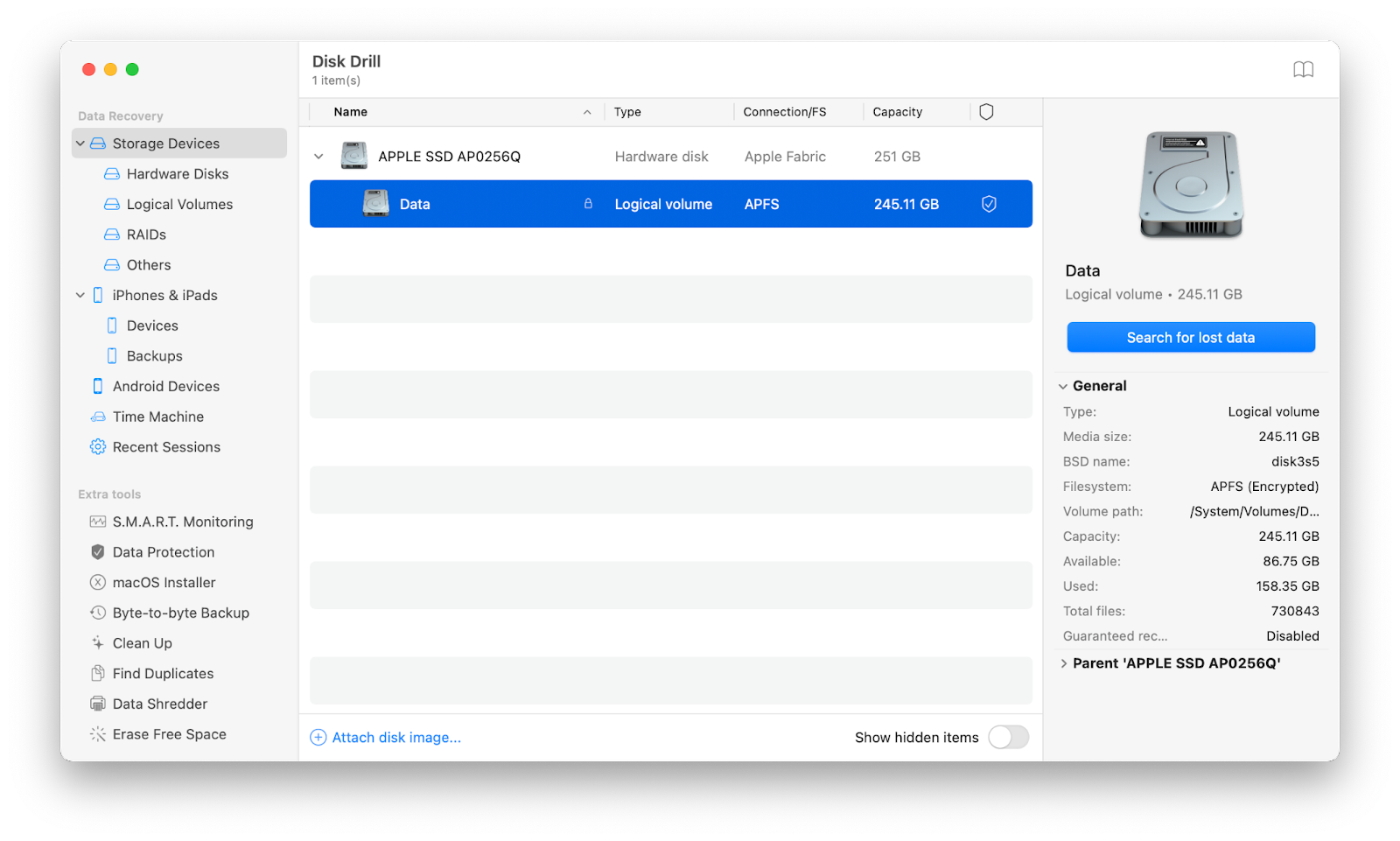 In addition, Disk Drill is a great app for monitoring available disk space and flagging potential risks, backing up your data to an external hard drive, completely shredding sensitive files, and cleaning up unused files that take up lots of space.
2. Stellar Data Recovery
Another popular Mac data recovery option comes from Stellar, a US-based company that creates enterprise recovery solutions. They do, however, offer an app for individuals as well.
Stellar Data Recovery for Mac can recover general files, photos, videos, audio, and more, whether they were accidentally erased or corrupted. Most Macs and macOS versions are supported.
While the app itself feels a bit outdated, it's quite straightforward to use. You can download a free version, which lets you preview files available for recovery. To actually recover the files, you have to purchase a license.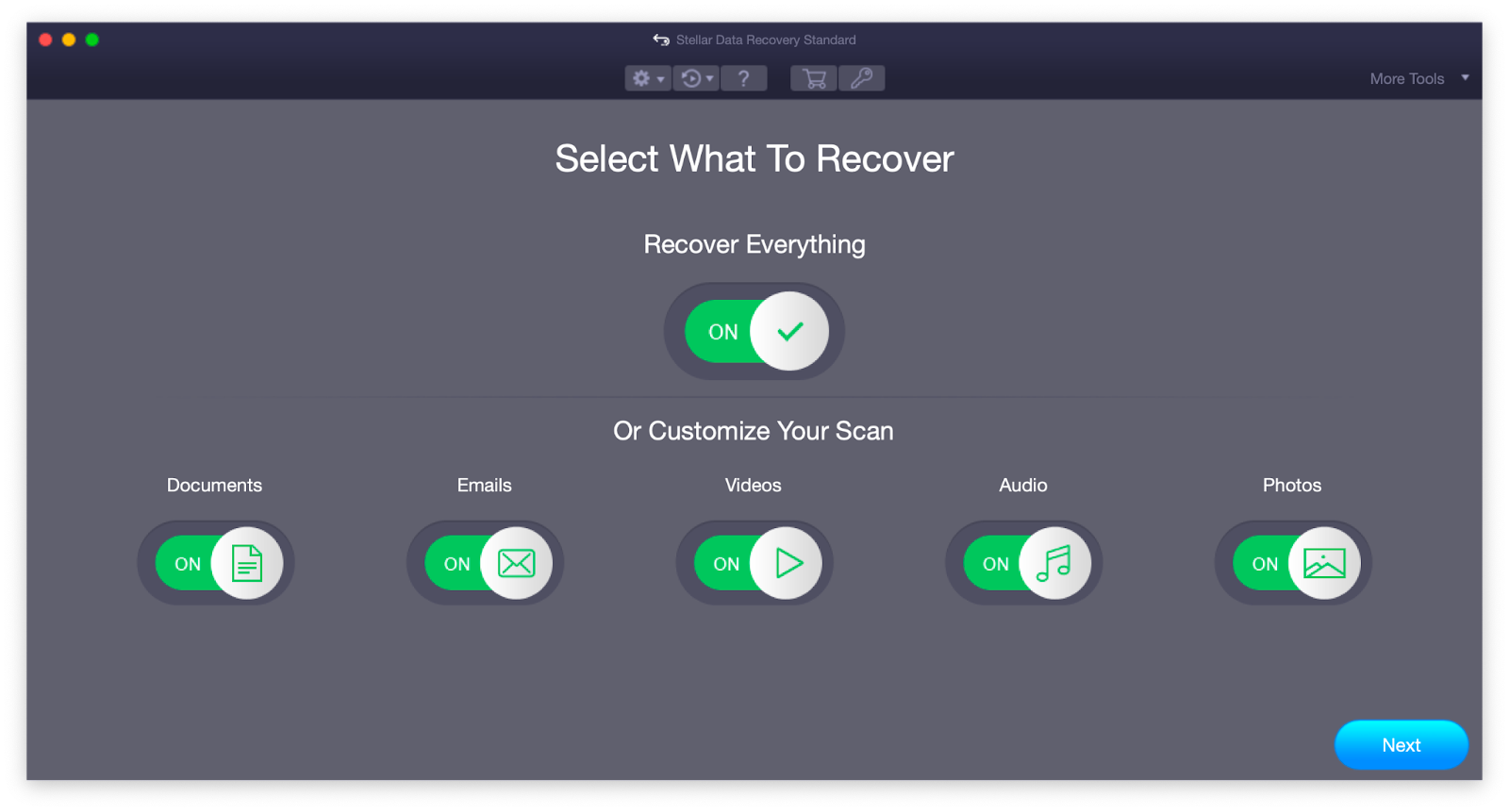 3. EaseUS Data Recovery Wizard
Since 2004, EaseUS has been helping Mac and Windows users get lost files back. The company has released a dozen apps that cover not only data recovery but also data partition, backups, data transfer, and more.
EaseUS Data Recovery Wizard is a very simple data recovery app that can be installed for free to bring back up to 2 GB of deleted files. To recover more, users have to purchase a premium version for $89.95.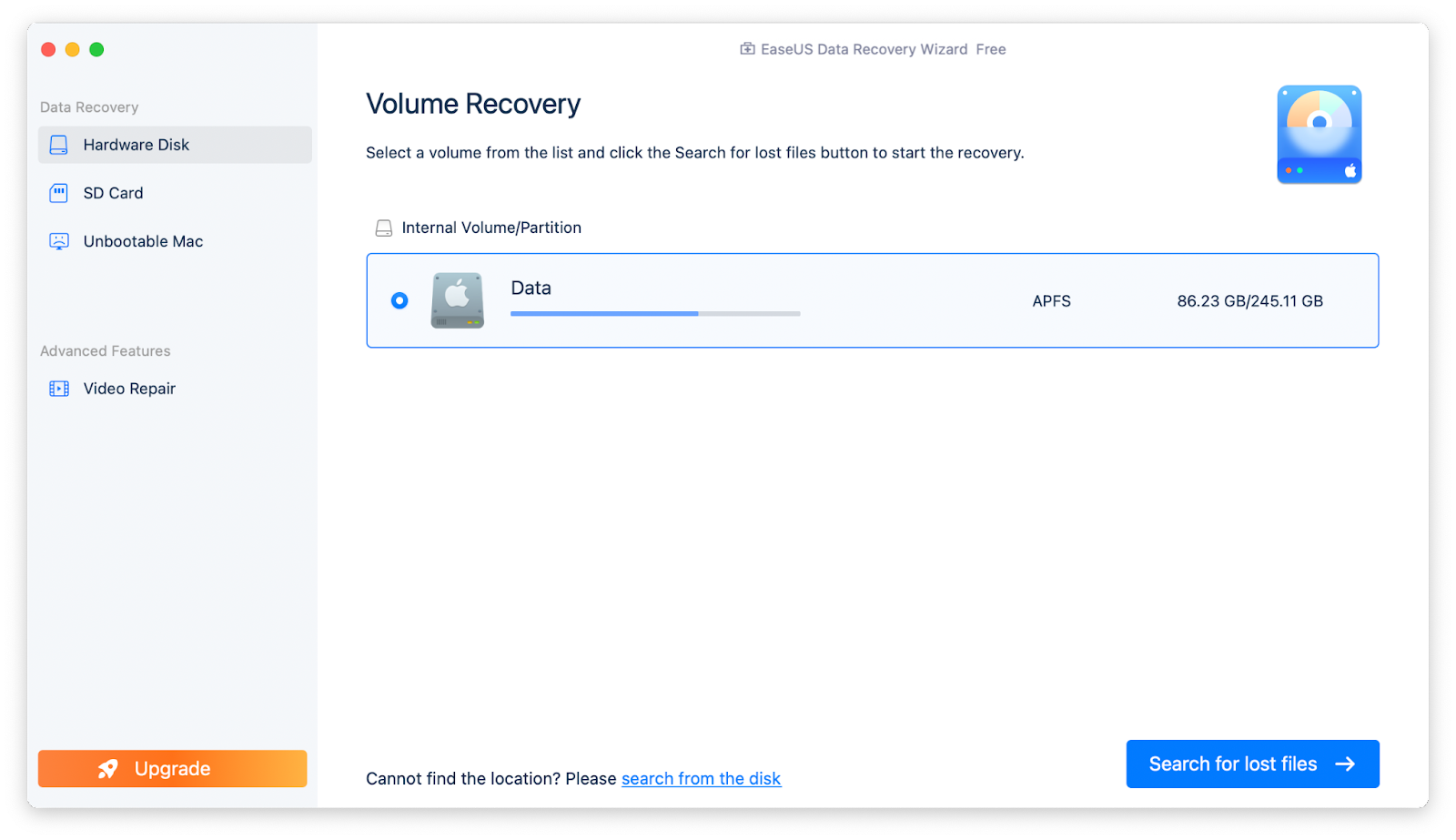 4. Recoverit
Wondershare Recoverit is a powerful and intuitive data recovery software for Mac. It works with most causes of data loss, from software failures to human errors, viruses, and system crushes.
Recoverit supports over 1,000 file formats, which is true live-saver for those who need to restore obscure audio or archives. More than 2,000 storage devices are also supported, from USBs to hard drives to memory cards — you name it!
Just select the drive to scan, preview your lost files, and recover them. You do have to pay for the license, however, anywhere from $79.99 to $139.99, depending on the feature set you want.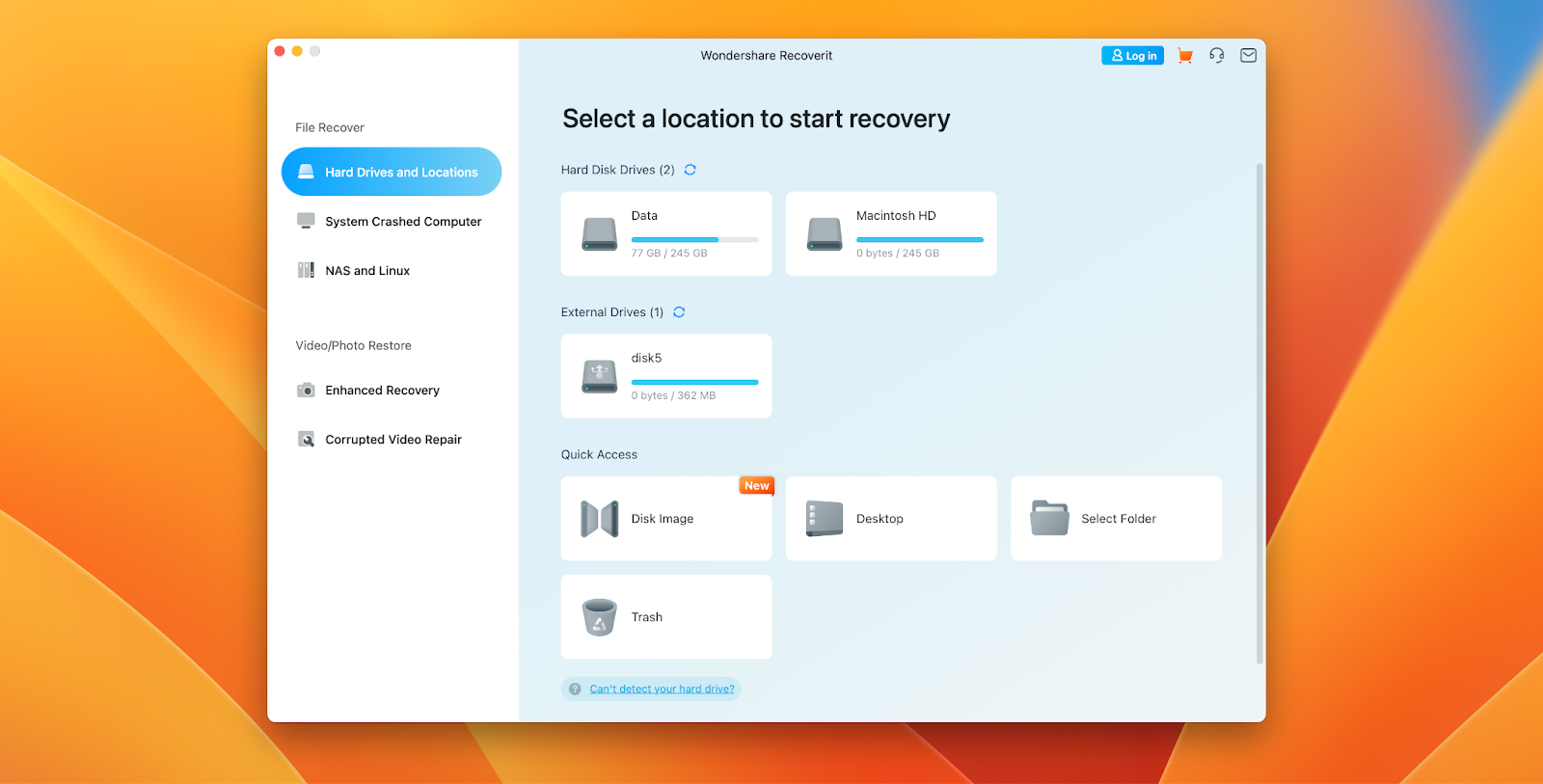 5. DiskWarrior for Mac
If your data loss seems really bad, another professional tool like DiskWarrior might be able to help.
DiskWarrior has been on the market for a long time and might seem outdated, but it's also really powerful. It can repair Disk Utility errors, doesn't wear out your hard drive, issues warnings where your drive might need replacement, and much more.
The only downside is that DiskWarrior is not free, there's no free trial available, and the purchase will set you back $119.95.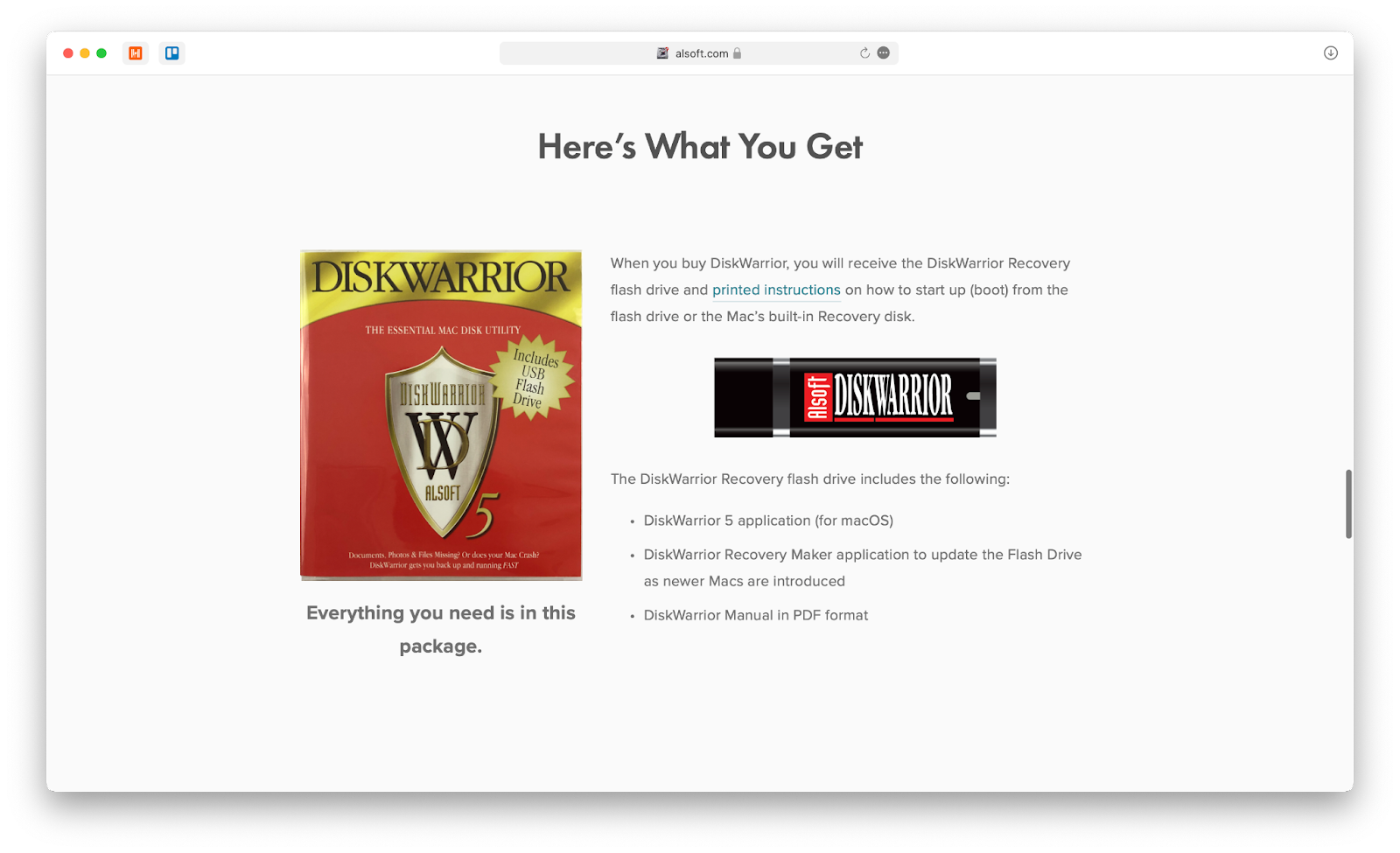 6. TestDisk for Mac
Unlike other options above, TestDisk is a free tool to recover your files on Mac. The catch? It has no graphical user interface and operates from the command line. So if you're not comfortable in the CLI world, we strongly suggest using a tool like Disk Drill.
However, if you're willing to dive in, there are step-by-step instructions available on the TestDisk website. Since the tool is free and rarely updated, there are also no reassurances regarding compatibility with Apple Silicon Macs.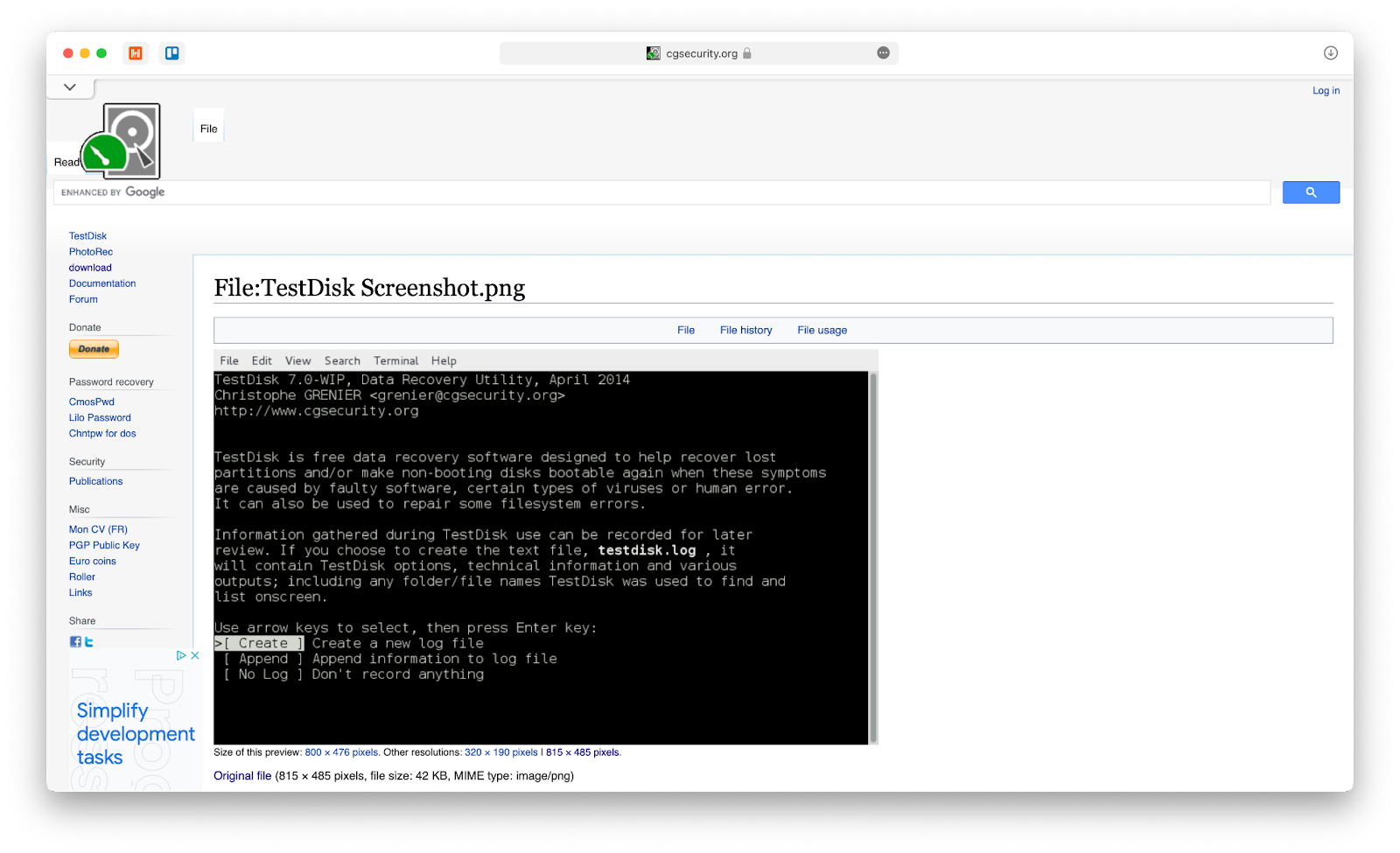 7. R-Studio Data Recovery
R-Studio for Mac is another great tool from a respectable company that has been developing recovery solutions for 20 years. The app is well-maintained and works on all Macs. It can be downloaded for free if you want to test it out, with the only limitation of not being able to restore files larger than 256 KB. When you buy the license for $79.99, the limitation is removed. There are also licenses available for technicians and corporate accounts.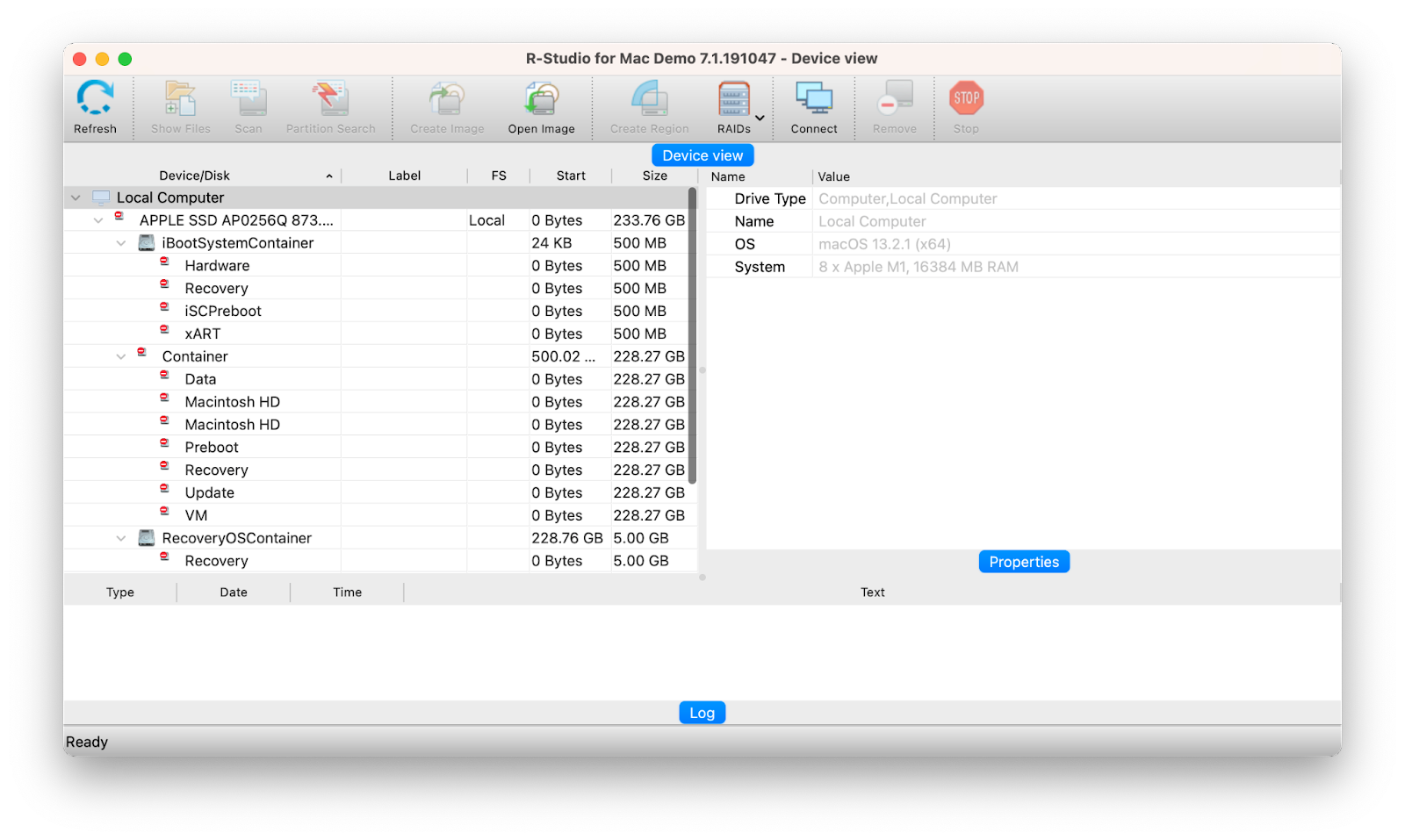 8. iBoysoft Data Recovery for Mac
If you need to recover just up to 1 GB of data for free, iBoysoft Mac Data Recovery might be a good option. This easy-to-use tool supports all recent macOS versions as well as M1 and M2 Macs, is able to recover data even from unbootable Macs, external disks, and more.
The only downside is that iBoysoft works by subscriptions, asking $89.99 for a monthly or $99.99 for an annual license.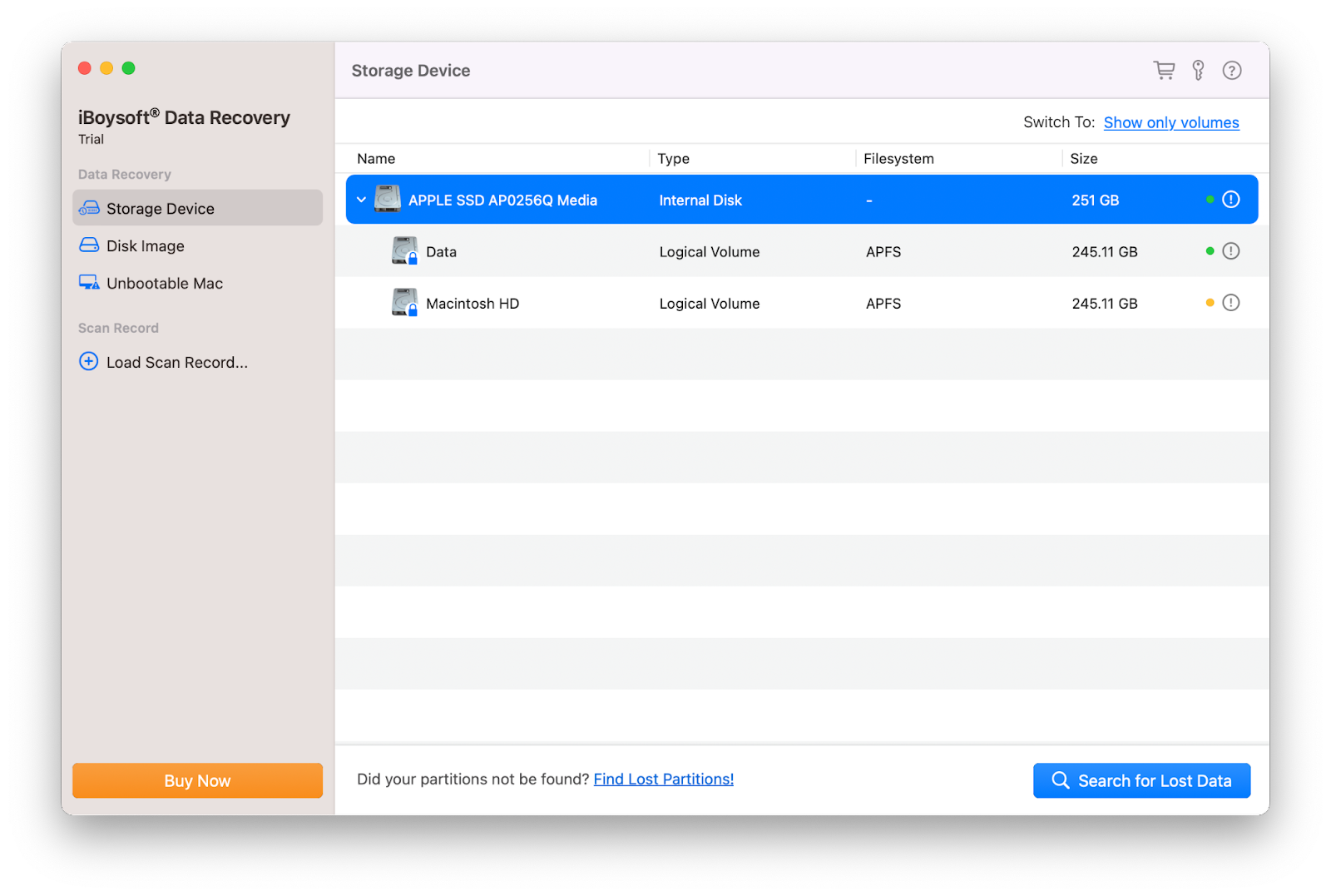 9. PhotoRec for Mac
Since a lot of the lost data we want to recover is usually related to some form of media (e.g. video, audio, photos), some of the best recovery data software for Mac actually specializes on them.
PhotoRec for Mac is made by the same company as TestDisk mentioned above, but specifically targets lost photos, whether from CDs, hard drives, or camera memory.
Even though PhotoRec is free, it faces the same issues as TestDisk — namely, it doesn't have an easy-to-use graphical interface and relies on the command-line interface instead.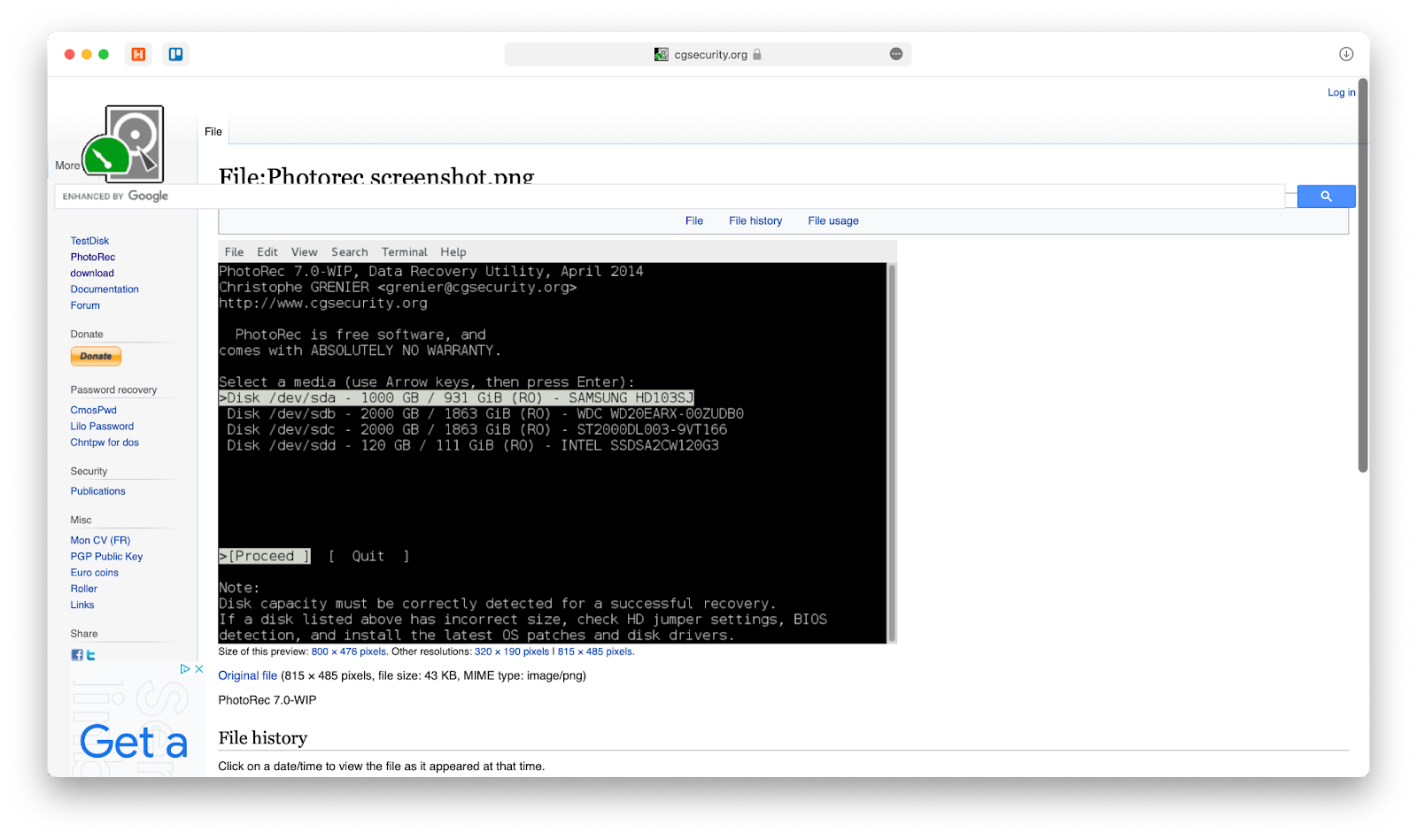 How to delete excess data from your Mac automatically
Before you accidentally delete any data from your Mac and have to find the best tool to restore it, it pays to organize your Mac in a way that is clear and optimized — reducing the likelihood of human errors.
To optimize your Mac and get rid of any junk you don't need, there's no better tool than CleanMyMac X.
CleanMyMac X is a one-stop shop when it comes to getting your Mac in shape. It features a list of powerful scans that do everything from stopping malware to deleting duplicates and useless files.
To use CleanMyMac X:
Launch the app
Select System Junk in the sidebar
Click Scan
Remove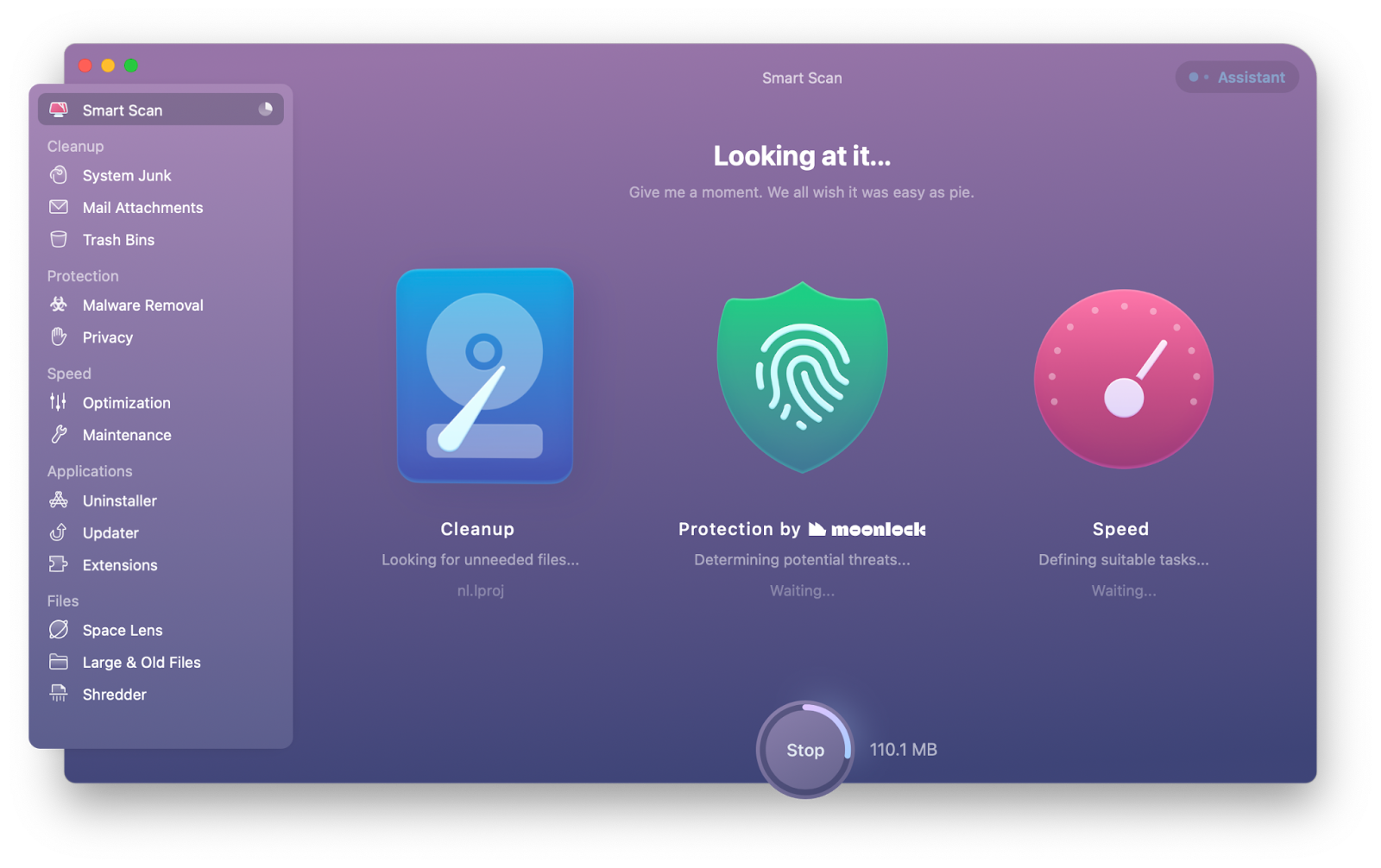 Another great tip for avoiding deleting the wrong files is using Spotless.
Spotless automatically organizes your files by preset rules, so you never have to move any of them manually. Predefine destination folders and specific extensions, and Spotless would put the right files in the right place without you even noticing.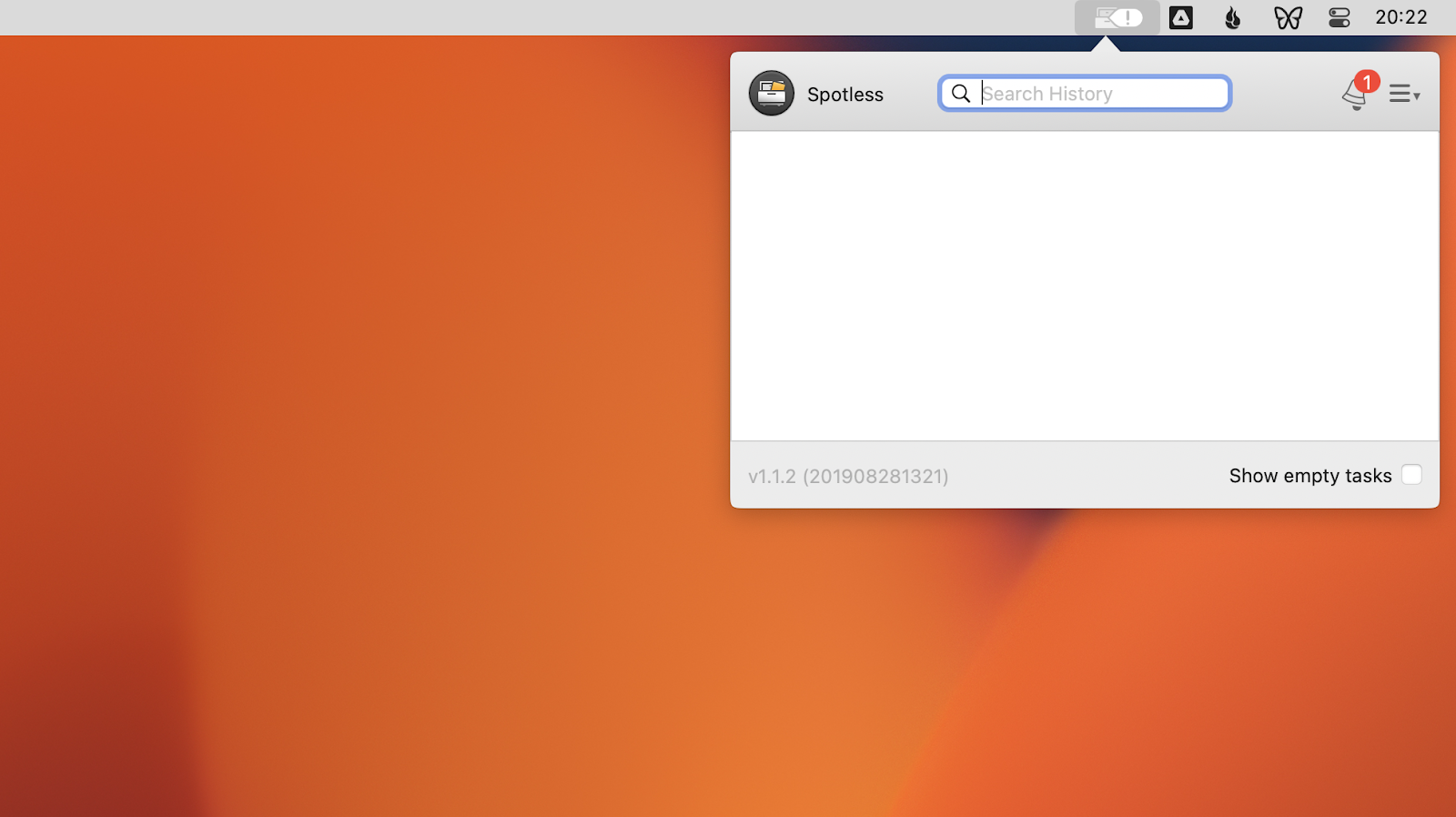 Now you're fully equipped to restore any file that might be lost on your Mac. Our suggestion is to start with Disk Drill and it's likely that you'll never need another Mac disk recovery software anytime soon. In addition, keep your Mac optimized with CleanMyMac X and tidy with Spotless to reduce accidental errors and navigate your desktop with ease.
Best of all, Disk Drill, CleanMyMac X, and Spotless are all available to you for free for seven days with the trial of Setapp, a platform with more than 240 apps for Mac and iOS. Try every Setapp app at no cost today and discover a new world of curated favorites.