How to retrieve data from hard drive on Mac
Over the past decade, we have become increasingly reliant on our devices for storing and preserving all the precious virtual items we possess. Everything from family photos to personal documents and work projects now lives on the hard drives of our Macs.
There have been quite a few technological upgrades over this decade, however, and if 10 years ago accidentally deleting a file from the Trash meant losing it forever, today, it just means the need to find a good hard drive file recovery tool to help you retrieve it, or recover it yourself using one of the methods described below.
These solutions would work even in the case of your Mac crashing or the hard drive getting damaged, so let's look at some of the most effective ways to retrieve data from hard drives quickly.
What are common reasons for hard drive data loss?
Hard drives store large quantities of valuable files and information, so before figuring out HDD data recovery techniques, it's important to understand why we lose data in the first place.
Apart from unforeseen mishaps, system bugs, and media issues, here are a few most frequent reasons for having data vanish from your Mac:
Human error. Unintentional deletion of files from the drive is often considered the most common reason for data loss. Fortunately, accidentally deleted files are the easiest ones to reclaim.
Hardware failure. No HDD is perfect in its composition, so there can be problems with the hardware components inside, which lead to physical damage of the drive. This means that in some cases the data becomes unrecoverable.
Firmware corruption. If your drive freezes at startup, fails to boot, or the system can't detect it, these are all symptoms of firmware corruption. This type of error occurs due to a virus attack, upgrade interruption, or manufacturing faults.
Heat and water damage. Both excessive heat and water cause damage to a hard disk drive's components, adding severe defects that can compromise data.
Power issues. When the flow of electricity is interrupted and then restarted again, the read and write functions of the hard drive fail to work properly, which can result in data loss.
One-click solution to recover data from hard drive
While there are a number of methods for hard disk drive recovery, using an effective tool is on top of the list, since it'll save you time and energy providing a quick and easy fix in a matter of seconds.
Disk Drill is a top-rated data recovery app that can bring any kind of data back regardless of the loss cause. Apart from locating and restoring missing files, Disk Drill allows you to search the drive for any lost item using its extension or part of the filename. Disk Drill not only works on internal Mac drives but can also help recover data from hard drives that are external, like any camera drives, iPhones, iPads, flash drives, and more.
Here's how to retrieve data from hard drive using Disk Drill:
Launch the app
Select the disk you want to recover files from and click "Search for lost data"
Wait for the app to scan your hard drive and click "Review found items" or "Recover all"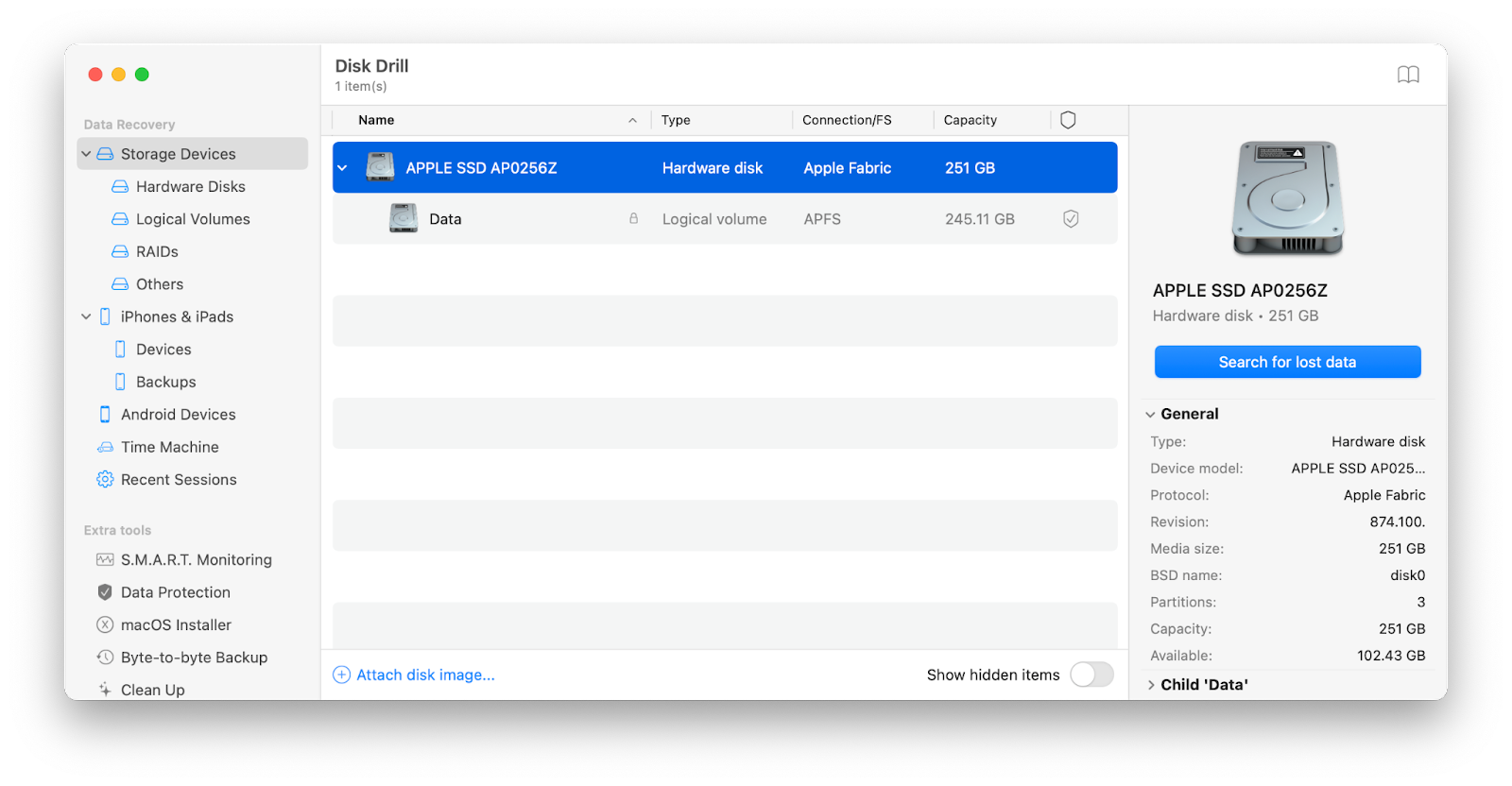 How to retrieve lost data using a professional data recovery service
When your essential materials go missing or get deleted by accident, you can either wave those files goodbye, rush your Mac to a technician, or try to retrieve the files yourself. But if you don't have extensive knowledge about your Mac, its operating system, and how the hard drive works, using a professional data recovery software might just be your best bet.
Professional HDD data recovery software analyzes the memory of your device and retrieves all the deleted information using special markers left in the depths of the hard drive. It's a reliable hard drive file recovery solution that can get your data back in a usable format.
Another advantage of this method is that there are almost too many convenient and intuitive apps to help you perform hard drive data recovery. While unlike a technician, these data recovery apps won't repair a damaged disk drive, they'll definitely help you easily restore valuable files in just a couple of clicks!
How to recover deleted files from trash on external hard drives
Whenever you delete a file from your Mac, it gets moved to the Trash folder and depending on your settings, it'll either be automatically deleted after 30 days or remain there until you delete it again from the Trash folder itself. External hard drives also have a trash folder, but it's hidden and you'll need to use a special key combination to reveal it and recover your files.
Here's how to perform hard drive data recovery using the drive's Trash folder:
Connect the external hard drive to your Mac
Open Finder and click on the drive
Press Shift + Command + . (dot) to display hidden items
Go to .Trashes ➙ Trash
Right-click on the files you want to restore and select Put Back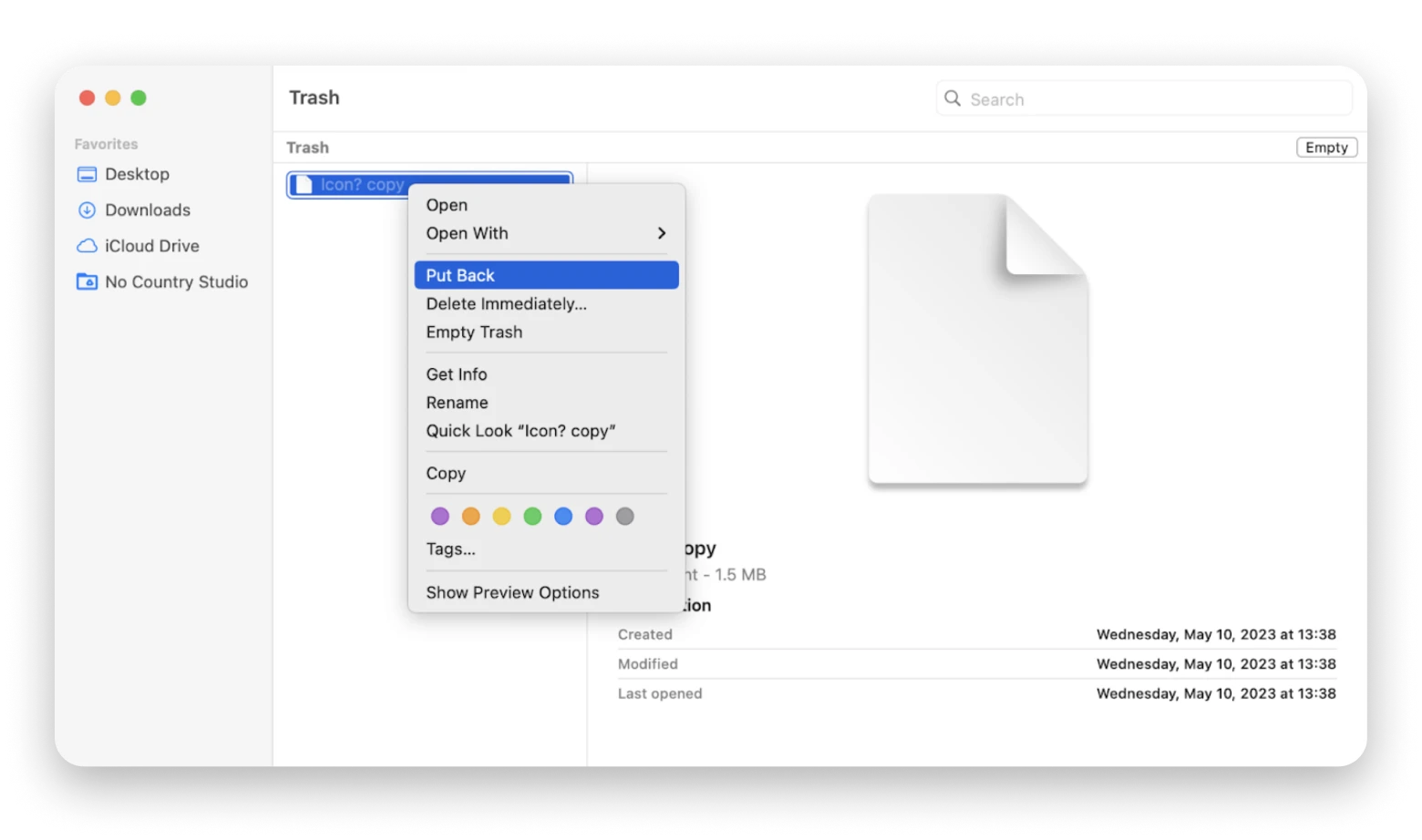 How to recover data from a hard drive using Disk Utility
Built into Mac's operating system, Disk Utility is an app that can help you manage external and internal storage devices, check if a disk is damaged and repair it, create a disk image, partition a disk, and much more.
For hard drive file recovery using Disk Utility, follow these steps:
Go to Applications ➙ Utilities ➙ Disk Utility
Select the volume you want to restore in the sidebar
Click Restore
Choose the volume from which you want to restore the erased hard drive
Click Restore again, then click Done
Note: When you restore an erased hard drive using Disk Utility, its entire content is replaced by the content of the backup volume, so if you have some files on it, make sure to copy them to a safe location first.
Keeping your hard drive in a good condition is essential for preventing any potential problems arising from its malfunctions. And there's one great app to help you monitor all your Mac's key performance indicators as well as alert you to potential problems — iStat Menus.
iStat Menus delivers clear and timely insights into your Mac's internal activity, all built into your menu bar. The app displays information about your CPU and GPU sensors, memory, solid state drives, and network connection, plus gives you a convenient way to check in on your computer's sensors, including hard drive temperature.
To check your Mac hard drive health using iStat Menus simply launch the app and use your menu bar to navigate and review disk usage, general activity of both HD and network drives, memory load, and SMART status monitoring, which stands for Self-Monitoring, Analysis and Reporting Technology.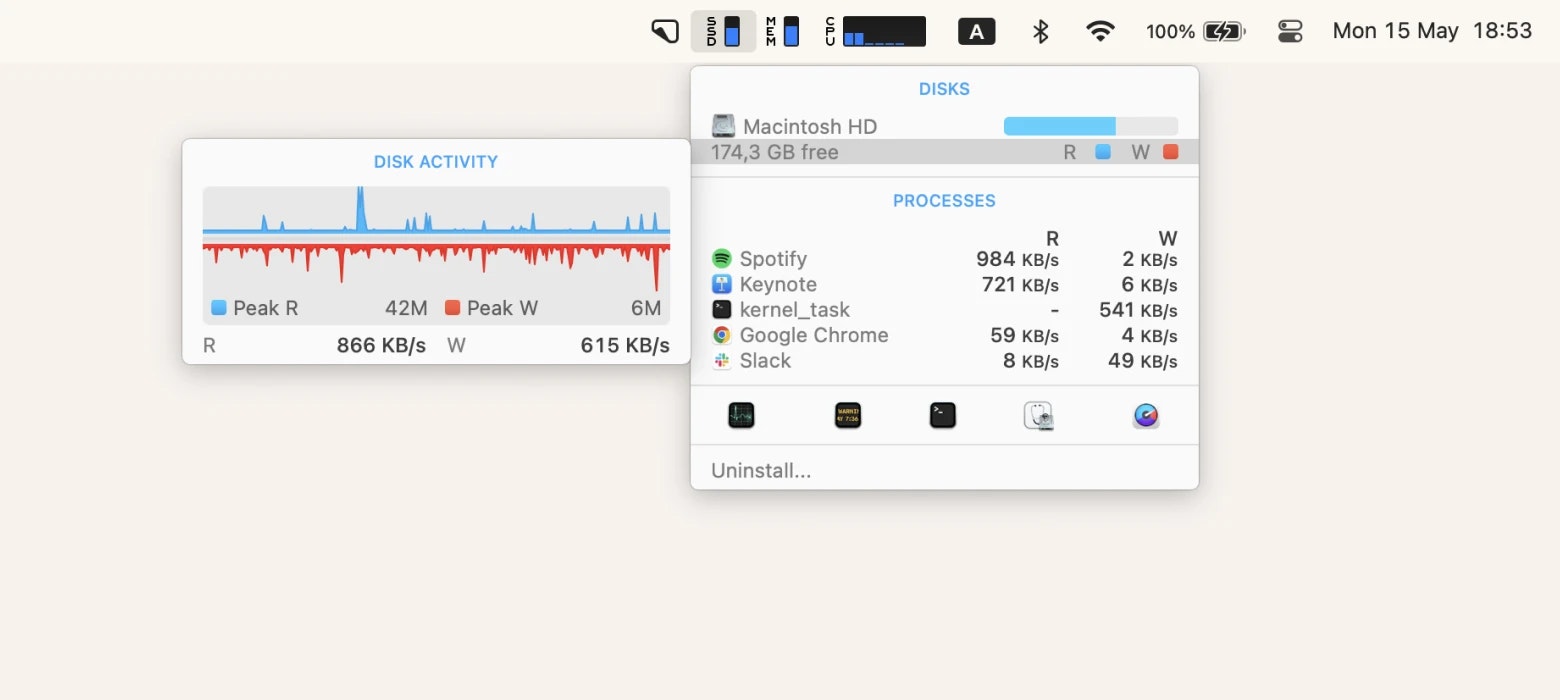 How to recover deleted files on Mac using Time Machine
All Macs come with preinstalled Time Machine, a powerful, native macOS backup and restore utility. If you had it set up, Time Machine has been creating automatic backups for all files on your Mac's internal hard drives. Now you can use those snapshots and backups to perform hard disk drive recovery, given that the drive Time Machine has been backing up to is fully functional.
To retrieve data from hard drive through a file-based backup on Time Machine follow these steps:
Go to the Apple menu ➙ System Settings ➙ General
Click Time Machine and choose Preferences
Use the arrow icons to navigate to the time before your files were lost
Click Finder and select the files you want to recover
Press the spacebar on your keyboard to preview a selected file
Click Restore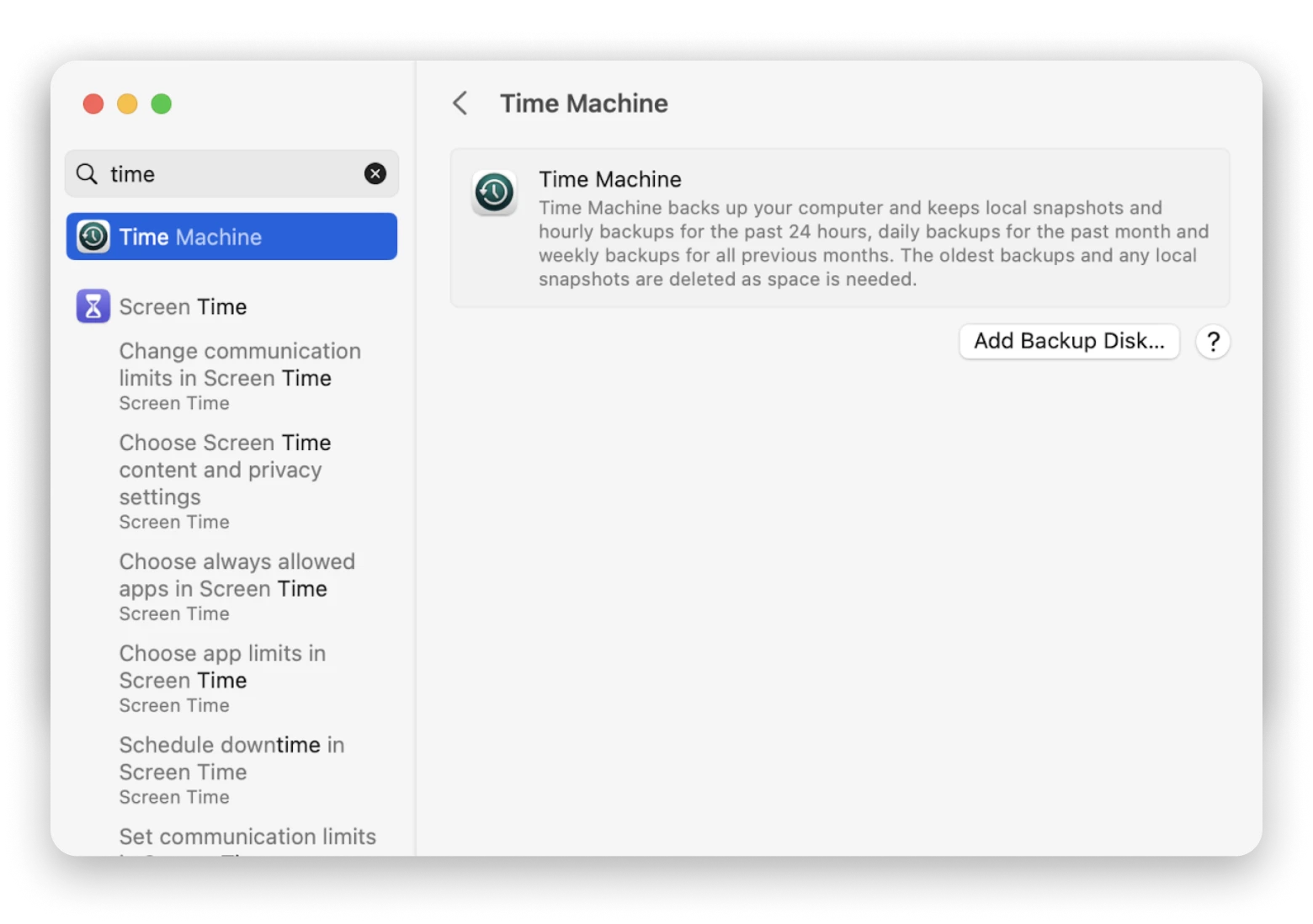 Time Machine also allows you to create a backup disk of your entire drive, which will be helpful if your Mac's whole internal hard drive fails. In this case, you'll be able to restore your files from the Time Machine backup to a new Mac during the setup process.
Backing up your files in any way is essential for a smooth and stress-free hard drive data recovery process if an accident happens. To resist any kind of data-loss catastrophes, try a smart and reliable backup utility like Get Backup Pro.
Get Backup Pro provides a great solution by allowing you to create incremental and compressed backups as well as simple clone and copy versions. To get rid of the hassle associated with managing timely backups, use Get Backup Pro's Stealth mode to produce timely backups on a schedule. Plus, Get Backup Pro makes it simple to restore any info to a different computer even if the app is not installed on the new machine.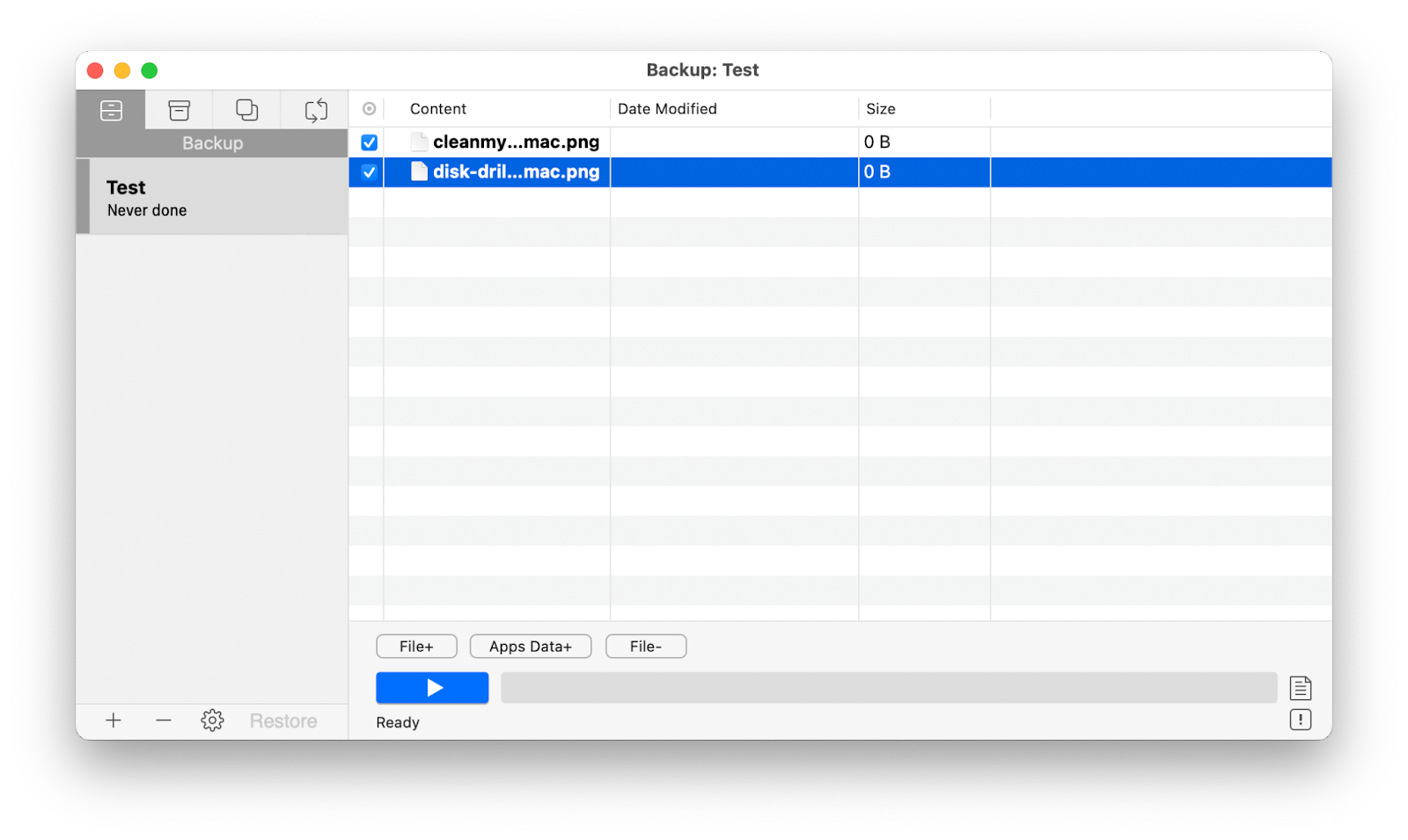 How can data loss be prevented in the future?
As much as it's important to know how to recover data from hard drives, it's also good to take preemptive action by preventing your data from getting lost in the first place. Here's how:
Keep your hard drive healthy. Hard drives are more likely to crash when your computer overheats, for example, so managing your Mac's HDD should become one of your priorities.
Install software updates. Since hard drive failure can be a result of a virus or bug in the operating system, it's good to keep your macOS up to date.
Perform regular backups. This will make things easier if disaster does strike and you need to perform hard disk drive recovery. You can set up Time Machine, store a copy of your files on iCloud or use a backup utility.
FAQs: How to recover data from hard drive
In addition to the methods described above, here are some answers to the most common questions about hard disk drive recovery.
How do I recover all data from my hard drive?
You can recover data from hard drives using one of the above methods like going through the Trash bin, trying Disk Utility and Time Machine options, or turning to a professional data recovery software.
How do I recover data from a hard drive that won't mount on Mac?
The best and easiest solution in this case would be to use a data recovery software to extract files from the drive. This method will work as long as your external hard drive shows up in Disk Utility.
How do I get files off a hard drive that won't turn on?
To recover files from a Mac hard drive that won't boot, remove the drive from your Mac first and place it in an external enclosure. Then connect the drive to a working Mac and try performing hard drive file recovery using one of the methods above. Keep in mind that removing your Mac's hard drive requires some tools and technical knowledge, so only try this solution if you know how to do it. Otherwise, contact a professional for help.
As we keep more information on our devices, accidentally losing data due to hard drive failures and our own mistakes becomes almost unavoidable, so it's important to keep good HDD data recovery software like Disk Drill handy. Plus, it's good to be proactive and back up all important files using Get Backup Pro, all while keeping an eye on the health of your Mac's hard drive through iStat Menus.
All these apps — Disk Drill, Get Backup Pro, and iStat Menus, in addition to more than 240 other macOS and iOS utilities are available to you for free through a seven-day trial of Setapp's platform. Enhance your Mac's performance in a few clicks using expert-created tools for any use case!