How to recover unsaved Word document Mac
Microsoft Word is a widely used app for creating text-based documents, especially for businesses. Though the safest way to use Word is to have it save documents automatically, most don't save their Word files properly.
This becomes really problematic when you forget to save a document you've created, or are editing, and accidentally shut Word down without saving. Here, we'll show you how to recover an unsaved Word document on Mac, and how to recover any file you think may be lost.
When you need to recover Word document Mac computers don't respond well to the retrieval process. Microsoft Word is a third party app, and Apple doesn't automatically save its documents to iCloud as it does with apps like Pages.
The easiest way to recover an unsaved Word document
Whether Word or another file type, dedicated software is a lot easier to use for recovering lost documents. One of the best for this is Disk Drill.
Disk Drill's main focus is finding files you think may be lost, and it's a must-have app for anyone who's worried about keeping their files safe. It searches all the dark corners of your Mac, like the temporary items folder, for any file name or file type you ask it to look for.
Here is how to recover lost Word documents on Mac with Disk Drill:
Open Disk Drill
Choose the drive where your file was located
Click "Search for lost data"
When you see the lost files, click Recover.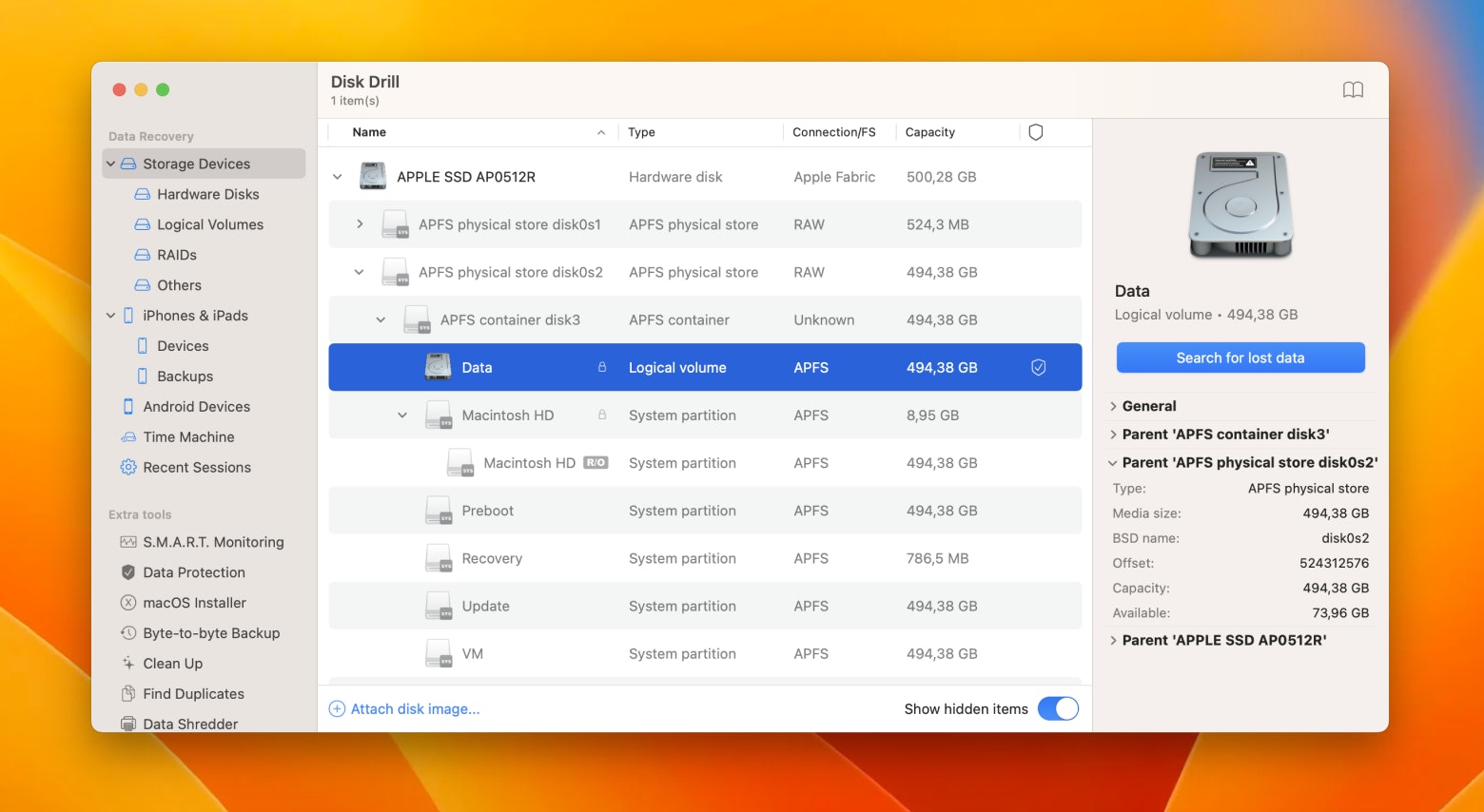 Recover unsaved Word document from the AutoRecovery folder
In Word, Microsoft built a feature into the app named AutoRecover, which saves your Office documents every ten minutes or so. It's there to help avoid lost files, or to have a safe point if Word or another Office 365 app crashes.
Where does Word autosave on Mac?
Word puts your docs in a dedicated AutoRecovery folder, which is not super easy to locate on Mac, but we'll help you out. Here's how to recover lost Word document Mac AutoRecover:
Open Finder on your Mac
From the menu bar, select "Go"
Select "Go To Folder"
Enter the following string: /Users//Library/Containers/com.Microsoft/Data/Library/Preferences/AutoRecovery
Note: In this string, insert the username of your profile on your Mac.
You will then be directed to the "Containers" folder in your Library. Scroll down until you see "com.microsoft.Word" and search for your document. Keep in mind it may also be in another Microsoft folder within the Containers folder, so be patient and diligent!
Recover a previous version of a Word document on Mac
If you haven't lost the whole document, just some part of it, or you've made a mistake and want to restore an older version, you can always try and roll back:
Open your Word document and click File
Choose Browse Version History
Locate the version you want to recover in the right-hand column and click Open Version
With the second version of your document open, click Restore if you want to go back to that version or Compare if you want to spot the differences between the two versions.
Recover lost docs from the Temporary folder
Your Mac has a folder where it holds temporary items — and it's possible the Word document you're looking for is in there! Here's how to recover lost word document Mac Terminal may help you locate:
Open Terminal on your Mac
Enter this command: cd $TMPDIR
Type ls to show the files
Find the "TemporaryItems" folder on the list.
If your Word document is in this folder, simply right-click or drag it out to another folder, like the desktop. Also, you can check the article about how to recover deleted files on Mac.
To locate the "TemporaryItems" folder type the command: echo $TMPDIR
To open the "TemporaryItems" folder use the Terminal commands: open $TMPDIR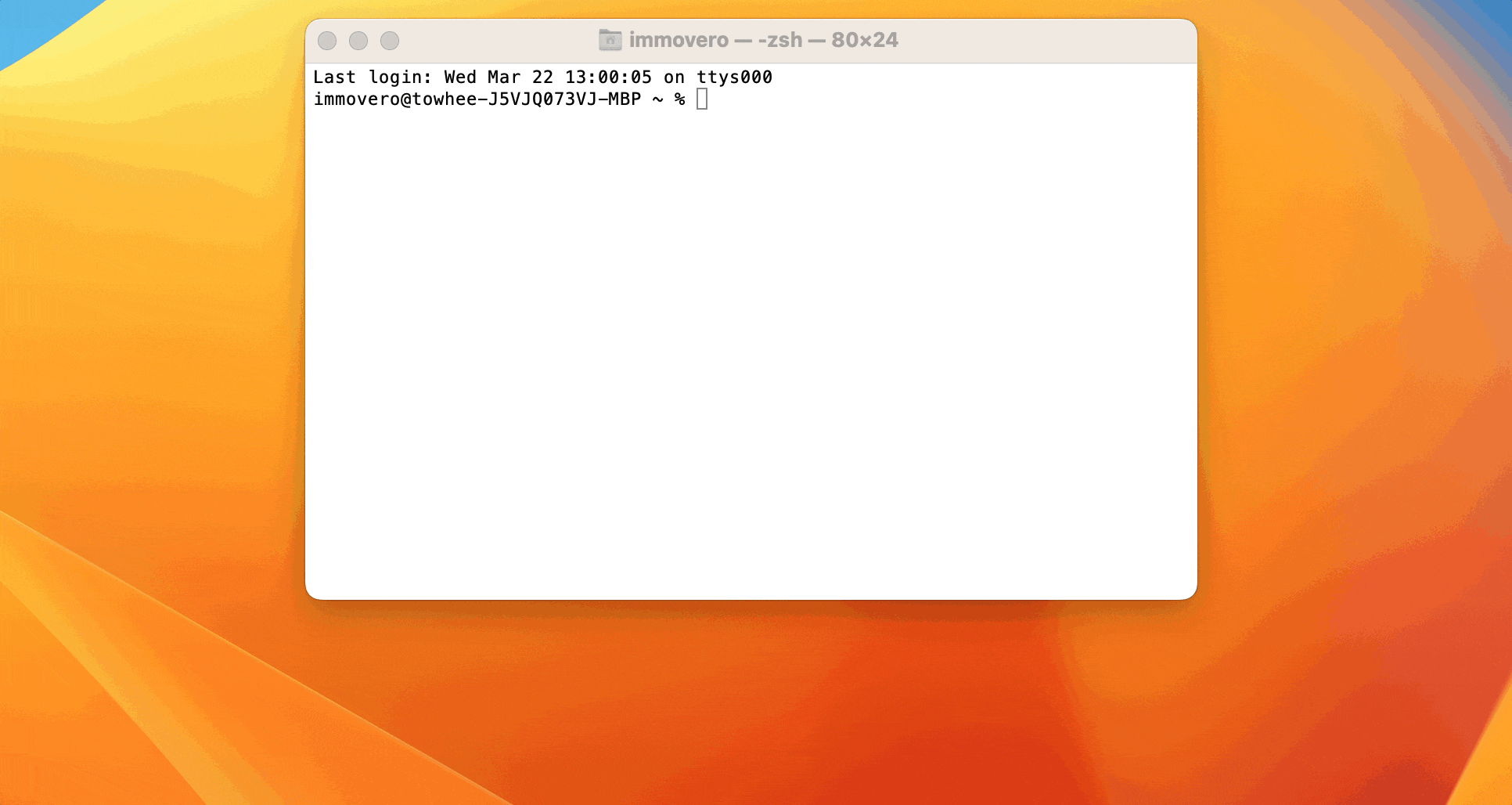 Recover deleted Word documents using backup
When you have a backup of your Mac, it's far easier to recover older files. Though we sometimes lose files when they're newer and not saved properly, we also end up discarding older files without understanding we may need them again in the future. Whoops!
This is why having a good system for backing your Mac up is critical. Time Machine is a good option, but Get Backup Pro is far better.
Get Backup Pro allows you to back up your entire folder tree, or limit the backups to specific folders. This is an excellent option if you're diligent about where you save files – like a 'work' folder for work documents – and want to ensure you have it backed up often.
You also have the ability to schedule unique backups with Get Backup Pro. You could backup your 'work' folder nightly, but other folders weekly or monthly, whatever you like! It can also synchronize files between Macs, making it much harder to truly lose a file.
When you do need to find a file via a backup, all you have to do is access the backup on the remote disk you saved it to, then search for the document in Finder. If you backup often, compression is an option that can save you a ton of room on your remote disk.
Recover Word document from the Trash
Want to know how to recover a Word document on Mac? First check the trash!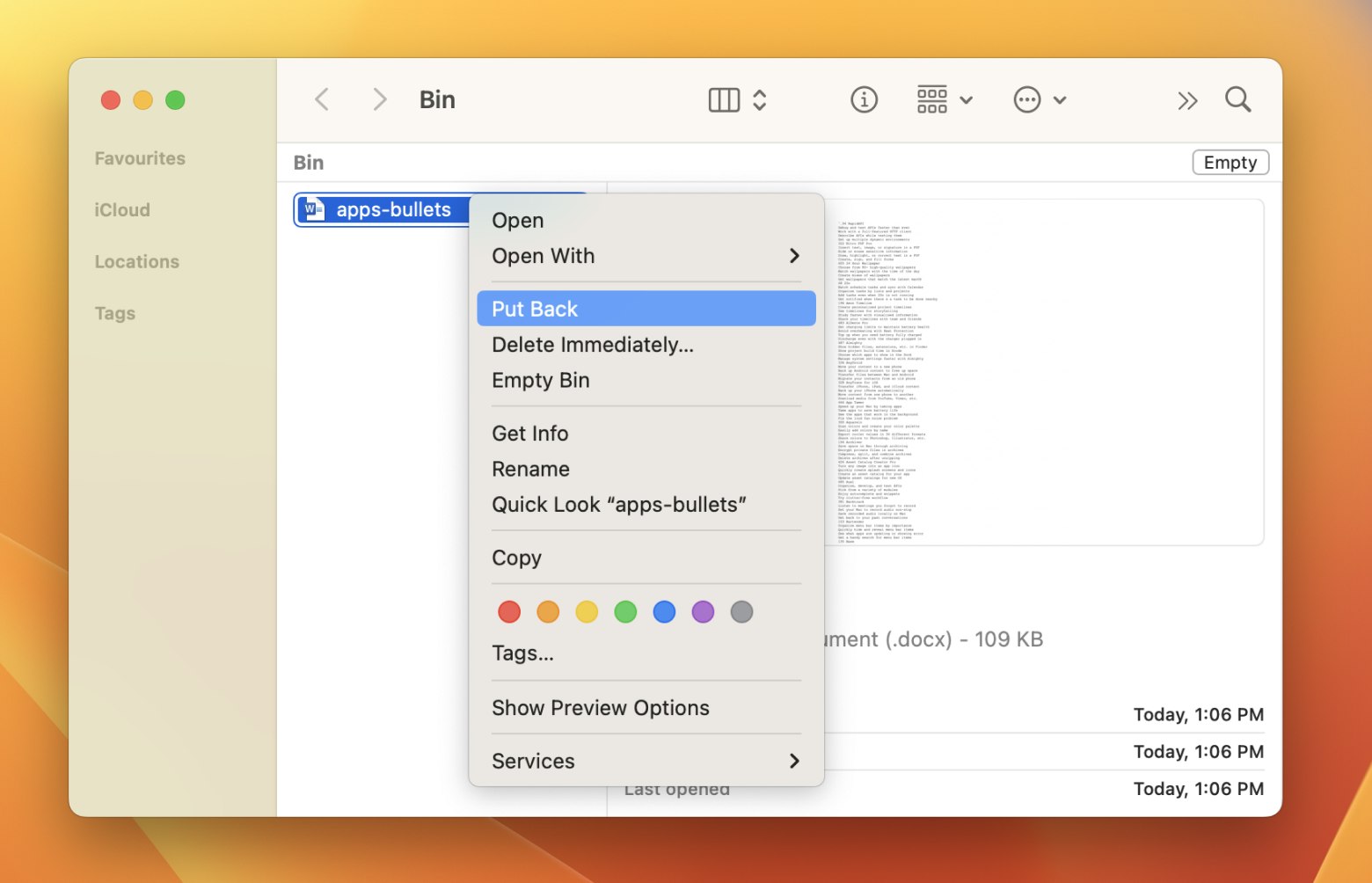 There's a really good chance you've simply discarded the Word document you think is lost forever. Here's how to recover Word document Mac from the trash bin on your computer:
Right-click the Bin icon in your Mac's dock
Choose "Open"
With the trash bin folder open in Finder, find the Word document you're looking for
Right-click the file and choose "Put Back" (Note: You can also drag and drop the file onto your desktop or another folder within Finder if you're not sure where it was stored originally.)
Find the Word document in the location it was originally saved.
From here you can edit, rename, or do whatever else you need with the Word file.
Recover text from a damaged file in Word
Sometimes, Word documents get damaged and will stop opening on Mac. This doesn't happen often but can be very critical in case this particular file contains important information. Here's how to retrieve unsaved word document Mac has lost due to Word file corruption:
Go to the Word menu and open Preferences
Click General under Authoring and Proofing Tools
Ensure the following is selected: "Confirm file format conversion at Open"
Close the General dialog
Go to File > Open > Recover Text.
If that didn't work and your Word document wouldn't open, try Disk Drill. This data recovery app can do magic in recovering corrupted files. So if you don't know how to get back unsaved Word document Mac, Disk Drill is the way out.
How to avoid losing data
Most often, the trouble would happen when you accidentally closed Word without saving Mac file changes. If you follow a few simple rules, you'll manage to avoid the trouble in most cases:
Save your Word document as early as possible. This will move it to Autosave, so it will be easier to recover unsaved data.
Change Autosave frequency to save changes as often as possible.
Always back up your most essential files with Get Backup Pro.
Get a reliable Microsoft Word alternative
Think about what you need from that older file. Were you trying to make edits? Did you need to reference it for another document you were creating? Give Ulysses a shot.
Ulysses for Mac is like Finder and a better version of Word in one amazing app. It keeps all of your writing in one place, and has impressive grammar correction features that may make you a better writer. Ulysses has several interfaces to choose from, too, including dark mode for those who like light text on a dark background.
But for file management, Ulysses is incredible for those who write a lot. It has a really sharp folder system that houses your documents, and an in-app editor for creating, editing, and saving documents. It also exports documents as PDF, DOCX (Word), ePub, WordPress, Ghost, or Medium formats.
Many who publish online use Word for its non-destructive features, but Ulysses takes it one step further. It supports markdown, so you can edit your writing in the app and copy-paste directly to the web without fear something will be amiss. It also syncs with iCloud, so you can be sure your documents live in the cloud for recovery later on.
Want something even more reliable than storing files in the cloud? Believe it or not, this is possible. Try Collabio Spaces!
Collabio is a Mac and iPhone app using a unique ad-hoc collaboration technology, which keeps all your docs private on Mac, so there's no chance anyone can get access to them. This doesn't prevent you from co-editing files, though. You can share a unique password with your team and they'll be able to join in on your writing session or just comment on your doc anytime.
Collabio works offline, so there's no chance you lose some important changes in case your network goes down. Apart from that, it has a superb file organization system — you can put files into folders and sort them by project. There are also all kinds of formatting tools, from fonts to inserting tables and pictures. Also, check our article about is notepad++ available for mac.
All the tools in one package
Recovering Word documents on Mac is not difficult, but it's also tricky. Digging through Terminal, hidden folders, and the trash are just not fun. And not always effective. Disk Drill is a great app, and in our experience far better at finding lost files than any other method. It's also a lot simpler to use!
We suggest creating backups often; this helps you recover files easily and avoid the assumption Word or your Mac have the file somewhere you don't know about. Why leave it to chance? Get Backup Pro helps you back up what you want, when you want, without worry.
Ulysses is less cumbersome to use than Word, and may suit you a lot better as well. It can be purely distraction-free, and we really like that it exports to Word if you absolutely need a Word document. Nobody will even know your impressive documents were never created with Word!
If you want your team to collaborate with you on docs (sharing is caring, remember?) get Collabio Spaces as a Word alternative. It can do all the same things plus it's offline, private, and does not store your files in the cloud.
Disk Drill, Get Backup Pro, Ulysses, Collabio and 240+ more apps are available for free during a 7-day trial of Setapp, an app subscription service to power up your daily flow on Mac and iOS.
FAQ
Now when you know how to get unsaved Word document on Mac, here are the answers to the top three questions we hear most often about Word on Mac.
How to find unsaved Word documents on Mac
If you've deleted a Word document, the chances are you'll find it in the Bin. And if you accidentally closed a file and now want to get the unsaved changes back, you'll have to access the AutoRecovery folder:
Open Finder > Go > Go to Folder
Enter ~/Library/Containers/com.microsoft.Word/Data/Library/Preferences/AutoRecovery
Click Go
Access the AutoRecovery folder.
Is it possible to recover an overwritten Word file on Mac?
Yes, you can recover an overwritten Word doc. Try opening its current version and then go to Version History to find the earlier version. If that didn't work, find your backup — hope you have one! — in Get Backup Pro or Time Machine and recover the file from there. Finally, if you haven't backed up this file, you can still try and recover it with Disk Drill.
Can I recover the previous version Word file on macOS?
Yes, it's possible:
Open your Word document and click File
Choose Browse Version History
Locate the version you want to recover in the right-hand column and click Open Version
With the second version of your document open, click Restore.