Sounds good? Well it looks good too.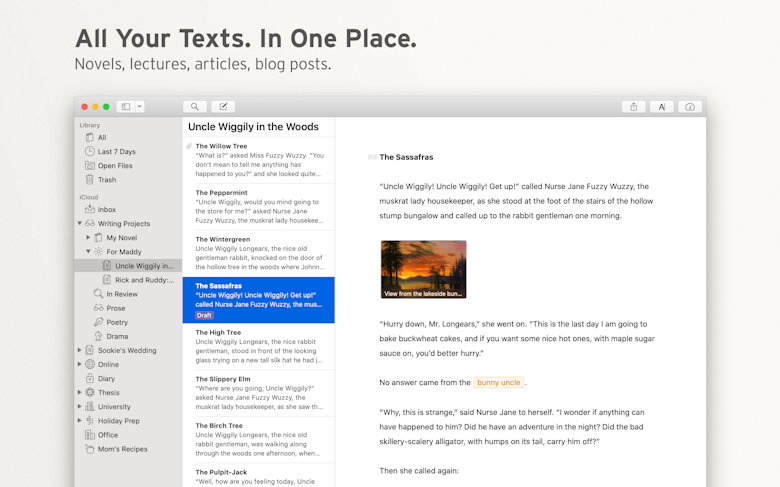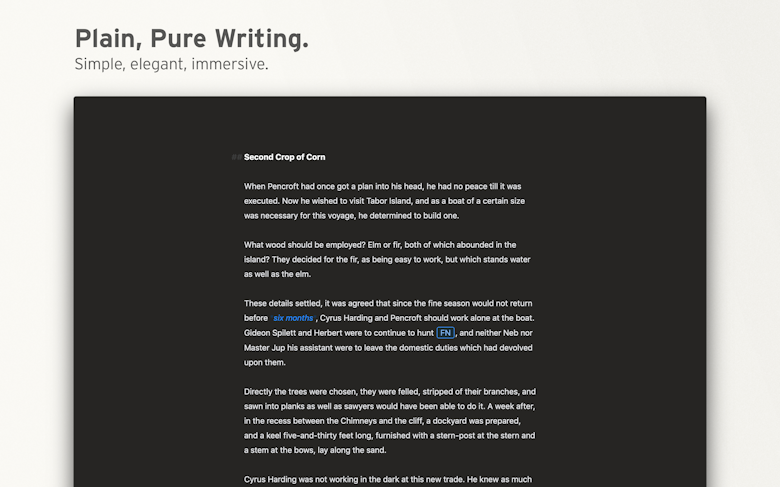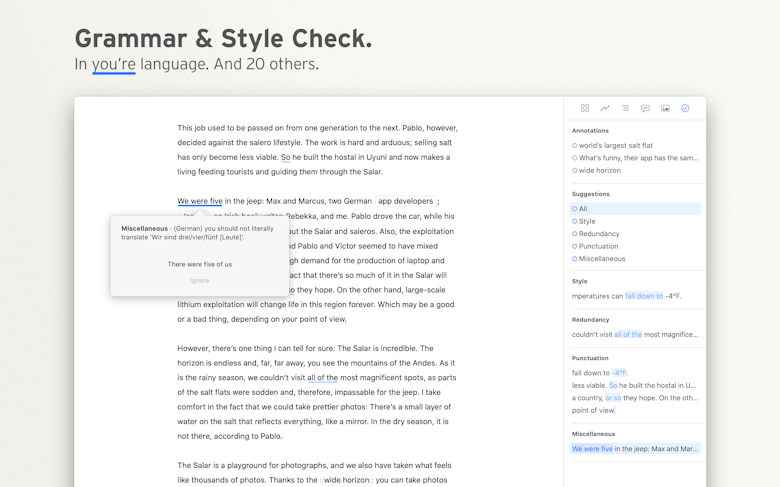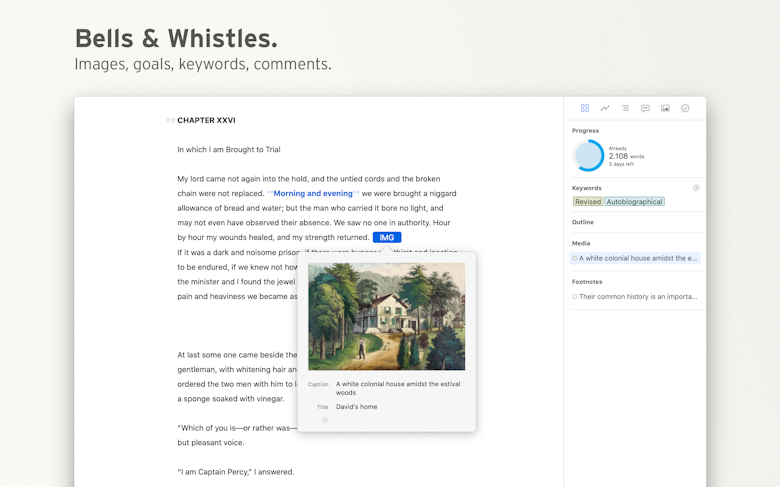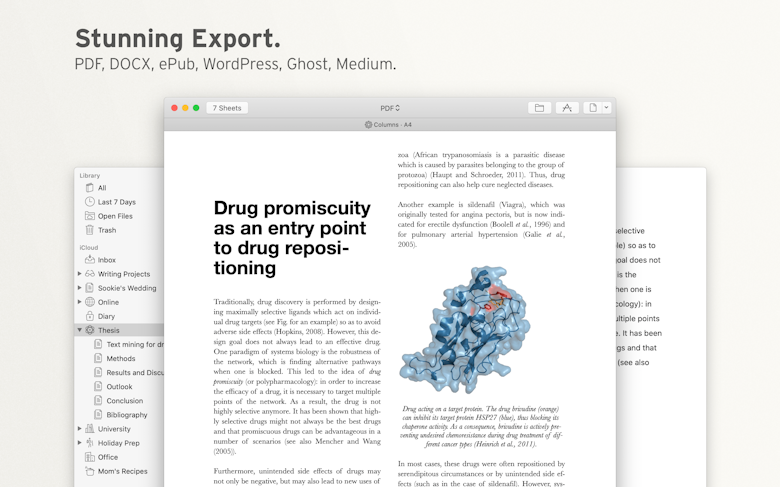 Ulysses features
Write without distractions
When you need to concentrate on what you're saying, Ulysses practically turns into a blank sheet of paper and doesn't distract you with the rest of its features. Write away — you can get to the formatting later.
Easily format with a markdown editor
Ulysses' text editor allows you to structure and format your piece by adding a few extra characters. It's markup-based, which means headlines, footnotes, and other elements are literally at your fingertips.
Keep your writing in one spot
Ulysses automatically saves every word you write and makes organizing your work a breeze. Everything from notes to sketches to manuscripts is right there, in a unified, well-structured library.
Stay safe with iCloud sync
Create and forget about the worries of losing your unique content. It gets safely stored in your iCloud drive. And, if you are an owner of the Ulysses iOS application, you can work on your texts wherever you are, whenever you want.
Publish to WordPress or Medium
Ulysses integrates with WordPress and Medium to save you the hassle of copying and pasting your new posts. You finish a new story, hit "Publish" inside the writing app, and your draft instantly appears on the blog.
Export beautiful ebooks and PDFs
When you're done writing, it takes just a few clicks to make your work ready for reading. Pick from a variety of styles and export your stories as well-designed ebooks, PDFs, HTMLs, or good ol' Word documents.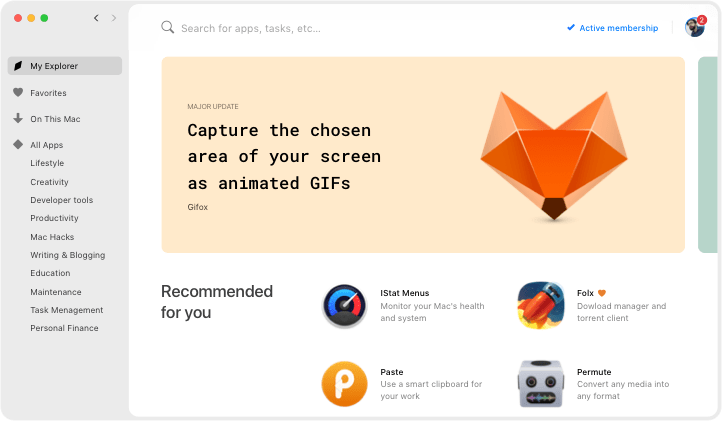 We love Setapp
---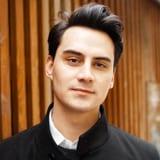 Very impressed with World Clock Pro @setapp @minimuminc. Making light work of time differences 🤘yew. How MacOS still doesn't have some kind of digital clock widget is mind boggling.
jessengatai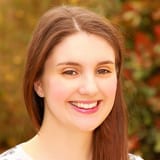 I have used Endurance (http://enduranceapp.com ) which is on @setapp to try and extend my battery life, 12 hour flight from Vienna to LAX and I spent about 8 hours working on an essay - not bad going!
Rosemary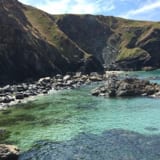 Wow just downloaded Setapp for my Mac - the value here is amazing. Some of the apps cost more than the monthly subscription alone and there are some amazing apps like Ulysses, RapidWeaver etc. @setapp
Mark Mitchell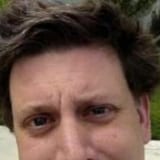 Discovered @PDFpen via @Setapp. Worth it just for the stellar OCR job it does on poorly-scanned assigned readings. Now to start playing with all those PDF editing features...
Nate Dickson