Top 10 best video editors for Mac 2023
Whether you just need to make a short edit of your vacation travels, put together a clip for your pet project, or are working on a professional endeavor, Macs are an excellent tool for video editing. Let's pick the best video editor for your Mac in 2023.
Why Mac is the best option for video editing
Have you noticed how often there's a Mac somewhere in the background of a creator's video? Whether you are watching an unboxing, a tech review, or some other video content from your favorite personalities, you may have noticed how many of them use Macs to edit their video content. Some may even have shared that they use Apple video editing software in their work and why.
From what we've seen, heard, and read around the net, Mac video editing is kind of a trend for a few reasons.
First off, Apple computers tend to be great stable systems that handle large files well. This makes them perfect for video editing. Macs are also loved by the artistic community for their simplicity, reliability, and design.
Video editing software for Mac is also top-notch, making it a preference for many people who want to create or edit videos. Beginning with Apple's iMovie and ending with pros' favorite Final Cut Pro.
And finally, iPhones take amazing videos, meaning that the sheer simplicity of transferring files within the ecosystem is a good enough reason for many to stick to video editing on a Mac.
What to look for in video editing software for Mac
As with other apps, it's always best to use the app that works with your preferred file format. If you mostly work with AVI or MOV, you need to make sure your video editor for Mac supports them along with the right codecs.
Next, consider how much time you are willing to dedicate to the process. If you only need to edit something once or plan to edit video occasionally, you probably want to go with something that's easy to use and inexpensive (or free). But if you plan to edit a lot, especially for professional use, you need to be prepared to invest in a more sophisticated editor that's also going to require you to spend some time figuring out how to use it and maybe even watching a few tutorials.
Note that longer videos in high quality are larger in size, so if you want an editor that can handle those quickly, you are also better off with a more advanced tool. That said, if your Mac's specs are under 4 GB RAM and the hard drive is less than 256 GB, you might not be able to benefit from advanced Mac video editing software capabilities anyway as your computer will have a hard time rendering the video and processing your actions within the editor.
In a nutshell, consider how much time, money, and disk space you are willing to allocate for your video editor based on how often you plan to edit, for what purposes (professional or hobby), and how large your video files are.
Best free editing software for Macs
Let's start with free video editing programs for Mac — here's our overview of some of the most frequently mentioned solutions.
1. iMovie
iMovie is Apple's starter video editing toolkit that will be perfect for quite a number of uses. It has a robust set of basic video editing capabilities, including gluing clips together, cutting their length, adding audio, transitions, titles, cropping, enhancing colors, and more basic video editing capabilities.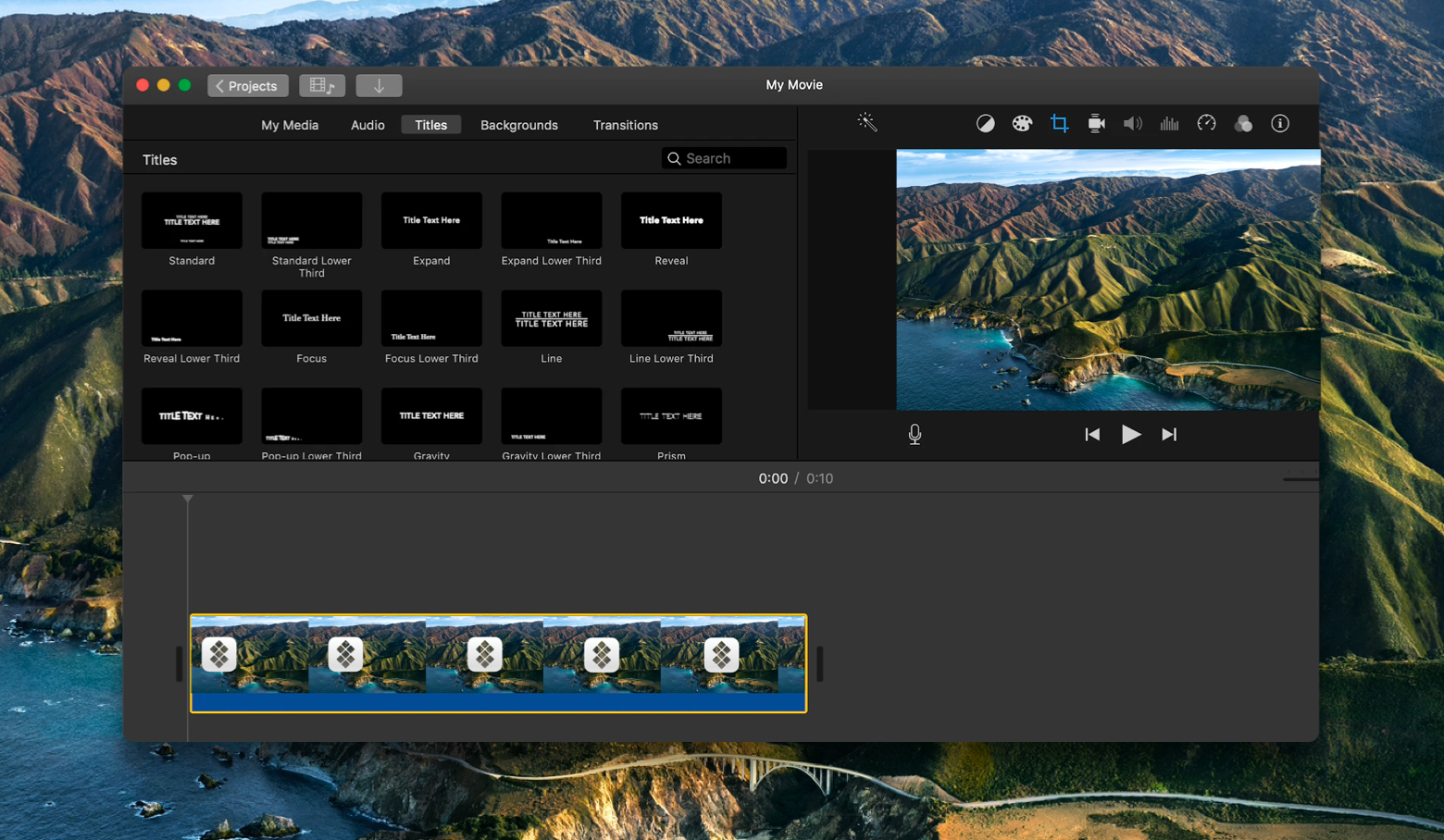 Pros:
Easy to use
Robust basic video editing capabilities
Seamless integration into the Apple ecosystem
Cons:
Takes up a lot of disk space
Only allows up to two layers
2. DaVinci Resolve
DaVinci Resolve is a popular video editing app that combines video editing with color correction and visual effects tools, as well as motion graphics and even audio post production. It's a non-linear video editing tool compatible both with Mac and Windows systems. It also works on Linux.
DaVinci Resolve is the free version of DaVinci Resolve Studio. While the free app has reduced capabilities, it's still an amazing solution for those looking for free video editing software for their Mac.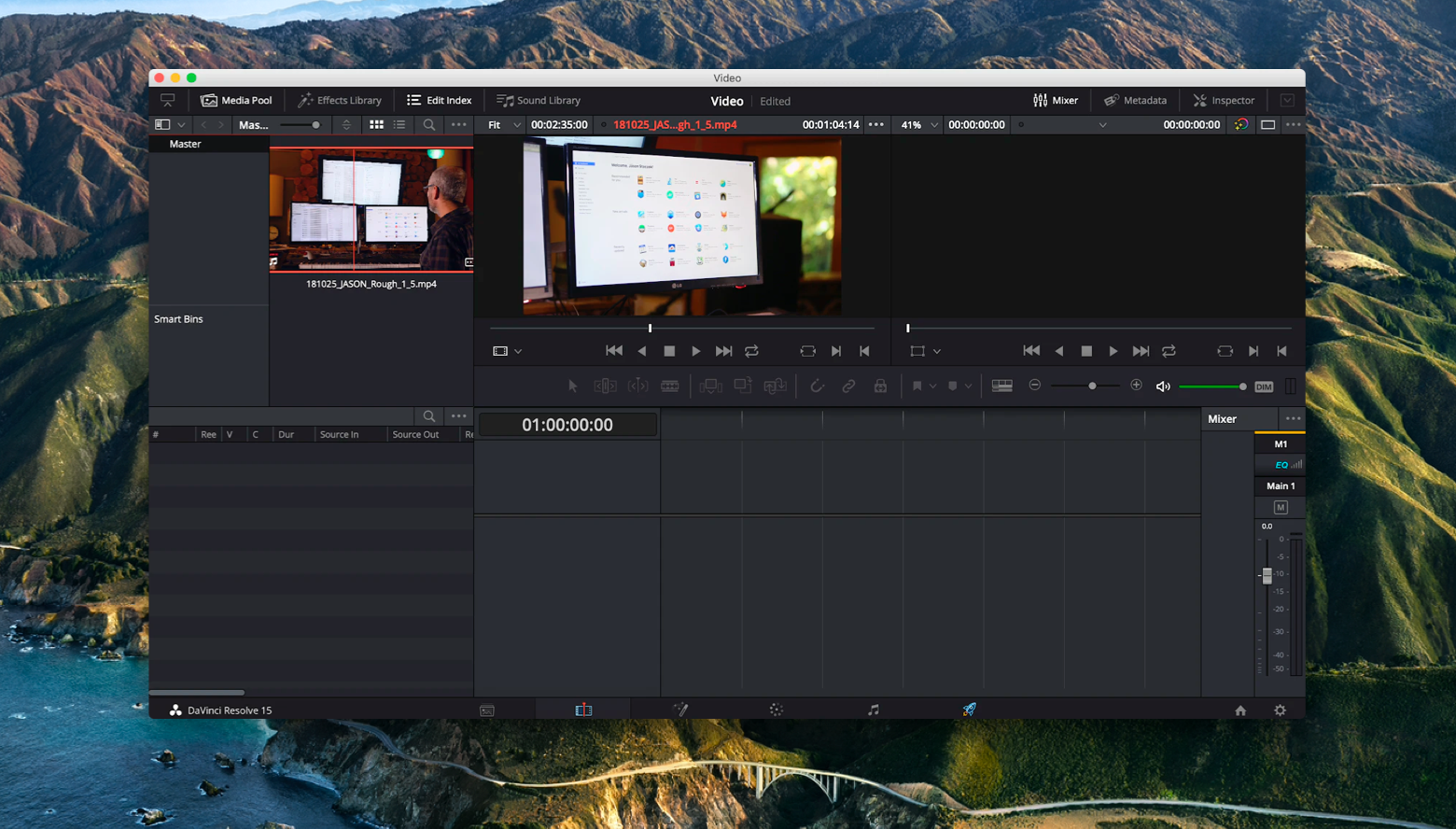 Pros:
Used by Hollywood professionals
Built-in color correction
Audio post production tools
Cons:
Takes a while to figure out
3. Lightworks
Lightworks is a pretty legendary tool. It's a pioneer of "non-linear editing" and has been around for over three decades. It's popular among Hollywood directors and has been used to cut a lengthy list of Hollywood blockbusters. The app has a limited free version along with full-fledged paid pro solutions.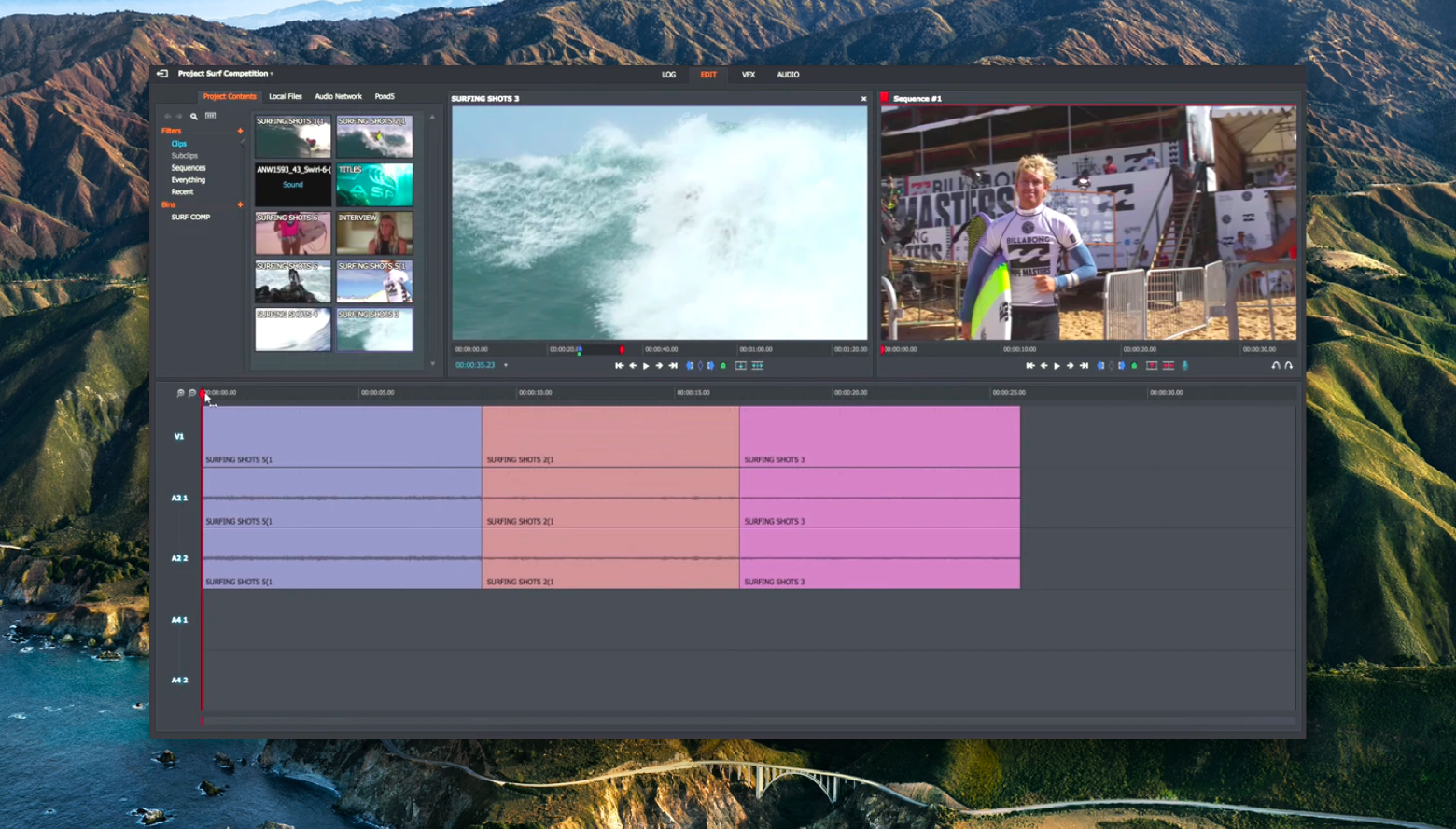 Pros:
Easy to use
Works with multiple formats
Loved by movie industry professionals
Cons:
Limited features and export formats in the free version
4. OpenShot
OpenShot is a free open source video editor for macOS, Linux, and Windows. The app allows you to crop, trim, rotate, and cut clips, add layers, watermarks, image overlays, and 3D titles or effects (you'll need Blender for this, which we will cover next). It provides a nice set of digital video effects like adjusting brightness, hue, and many more.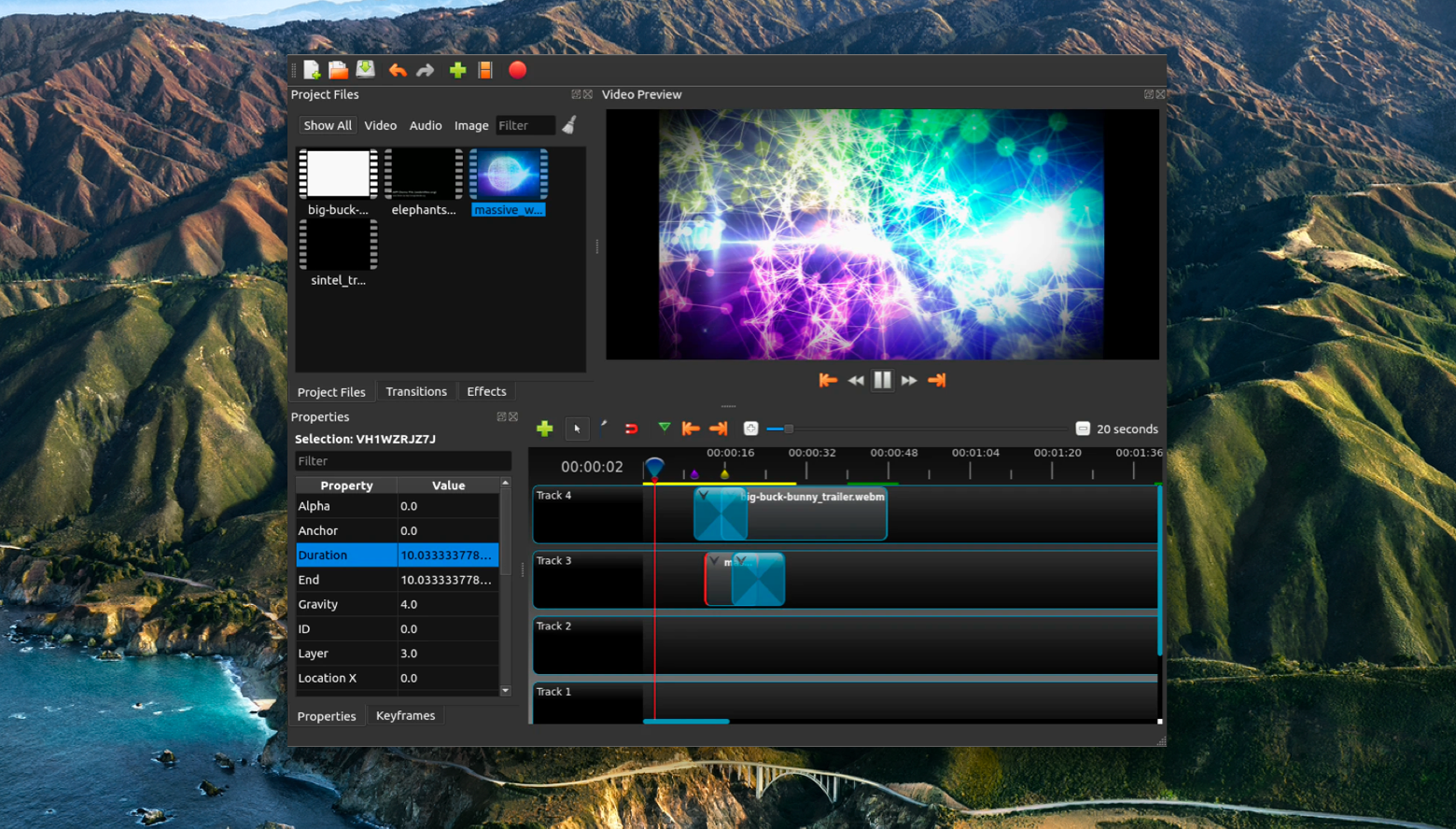 Pros:
Beginner-friendly interface
Plenty of advanced video editing functionality
Supports numerous video and image formats
Cons:
5. Blender
If you want to add 3D animations to your video, you can use the Blender app. This app is a 3D graphics software with some video editing tools built in. It's best suited for creating animated films, visuals effects, virtual reality, motion graphics, and similar artificial video elements and sequences. It's free and open-source. And like we said above, if you want to add animated titles to your video in OpenShot, you'll need to get Blender.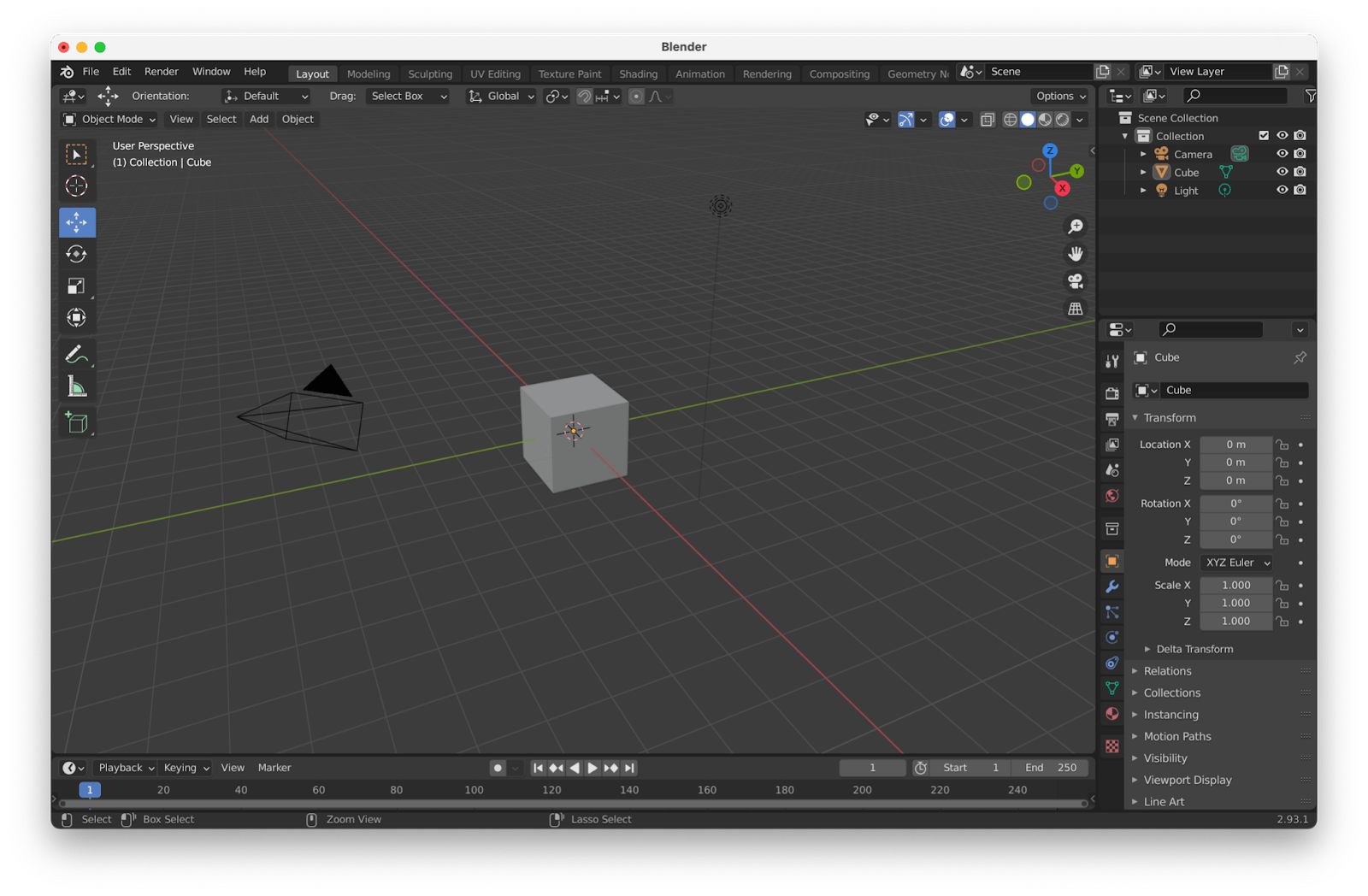 Pros:
Seamless sculpting and animating
Fluid and smoke simulation
Allows texturing and weight painting
Cons:
Best video editors to buy for macOS
Here are the options for movie editing software for Macs that you can purchase.
6. Adobe Premiere Pro 2021
This video editing app from Adobe is a pro tool used by many professional editors. It has advanced tools for video and audio editing, allows working with multiple projects simultaneously, has a collection of motion graphics templates, accommodates shared projects for collabs, and much more.
And if you don't have much experience editing video, you can start with Adobe Premiere Rush — a beginner video editing app from Adobe that is super easy to use, works across devices, and is perfect for creating and sharing videos.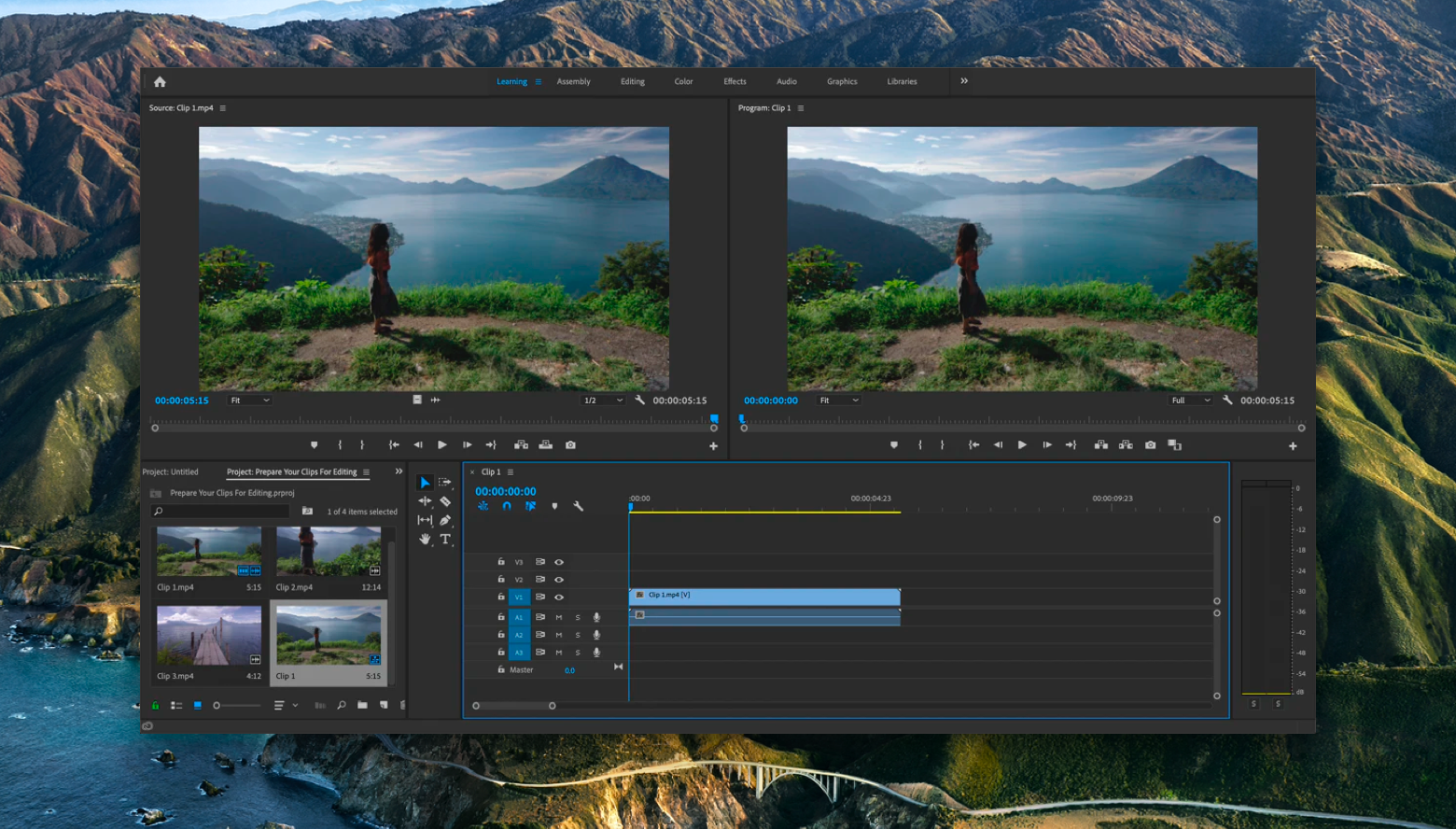 Pros:
Professional grade tools
Color correction, VR editing, effects, and more
Integration with other Adobe tools
Cons:
Requires a powerful device to run smoothly
7. CameraBag Pro
CameraBag Pro is a lightweight video editor that's very simple to use. It works quickly, edits your picture flawlessly, offers a wide range of filters, and conveniently allows making batch changes.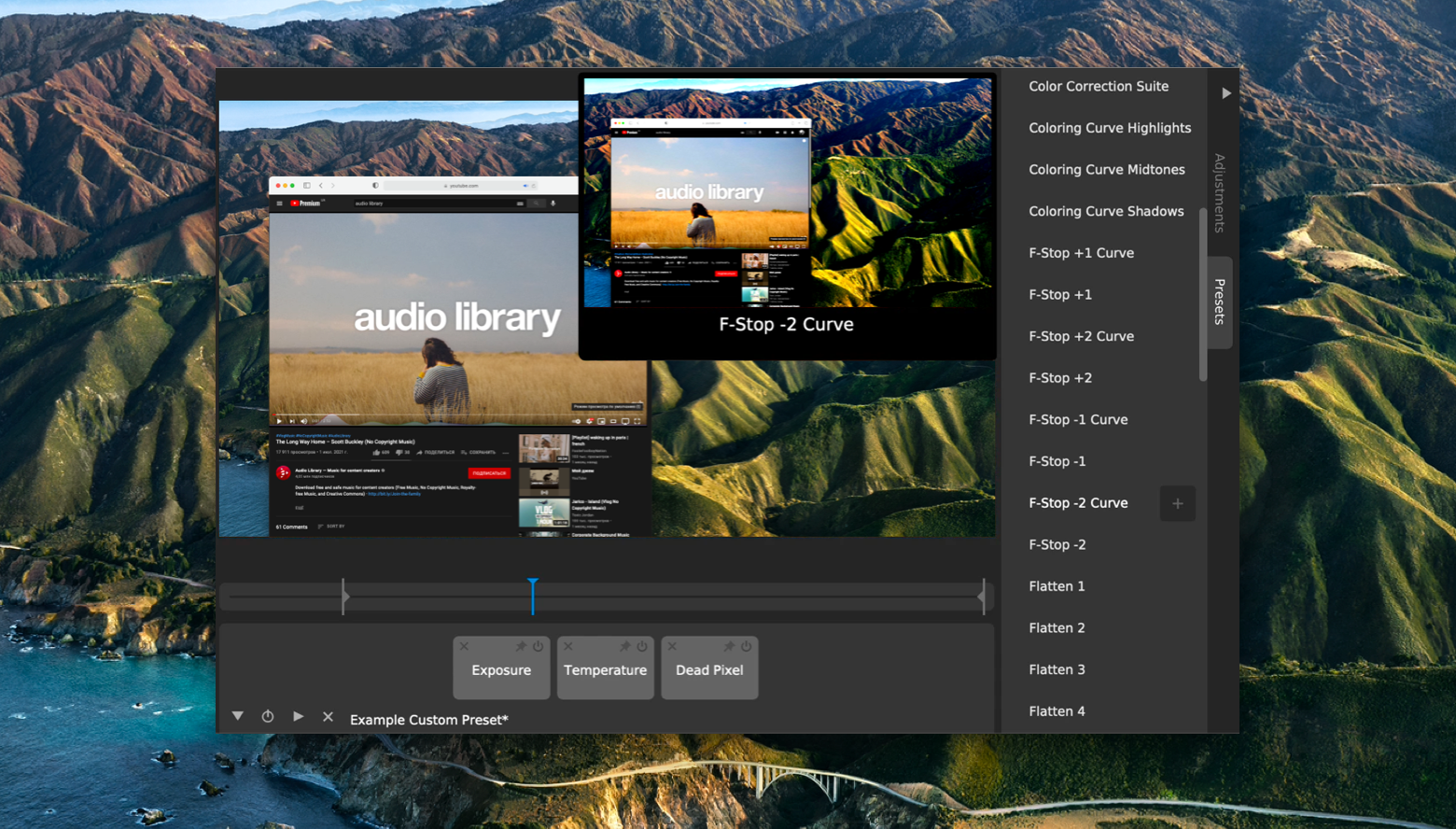 Pros:
Compact in size
Intuitive interface
Allows for batch editing
Available in Setapp
Cons:
Mostly focuses on editing just the look of your video
8. Capto
Capto is a screen-capture app that can also edit your video clips. If you only need to crop or trim your video, add overlays, or glue together clips, Capto's editing capabilities will be plenty for your needs.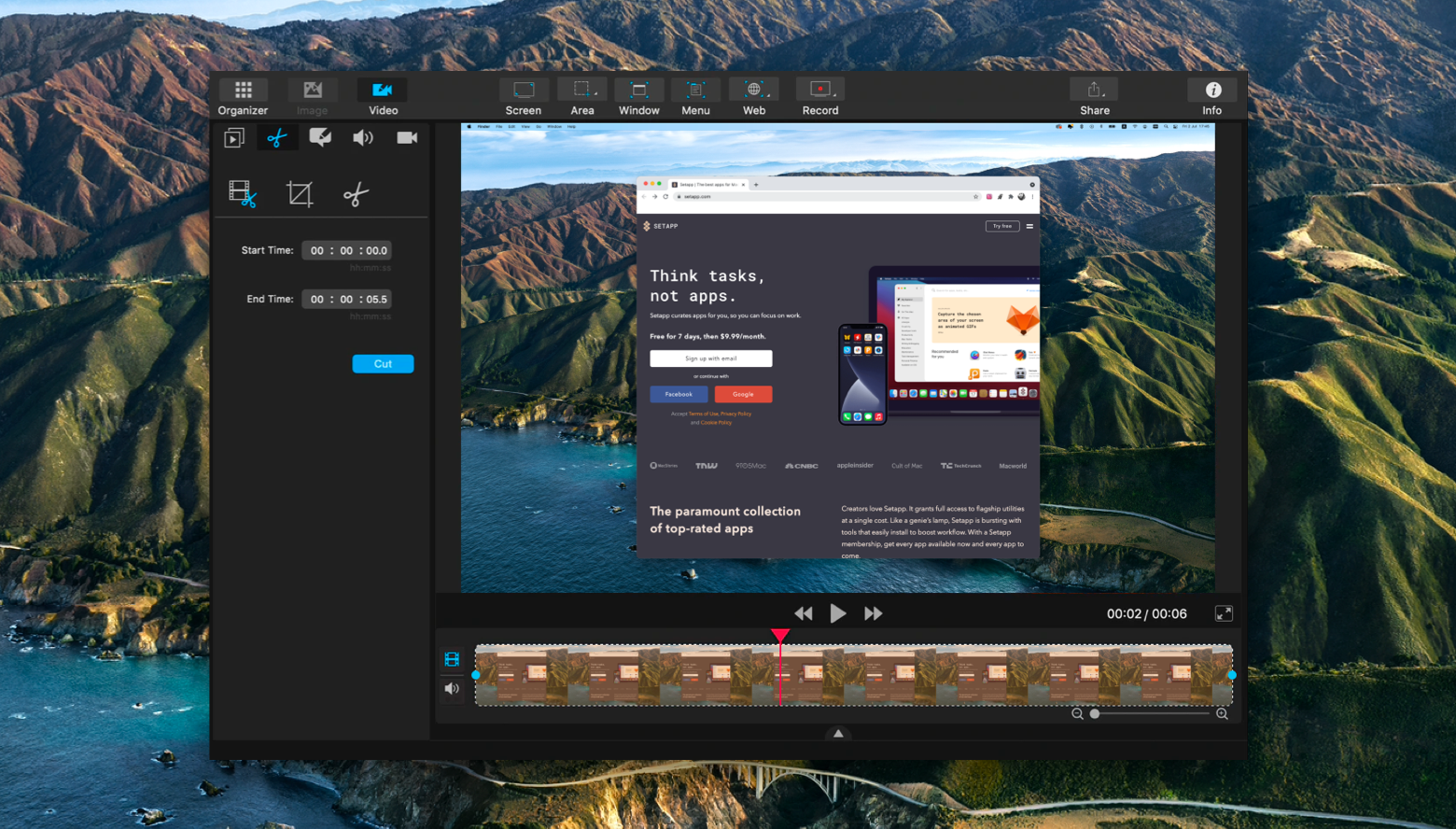 Pros:
Easy to use
Great for simple explainer videos
Advanced screen recording features
Available in Setapp
Cons:
Only bare bones editing features and effects
9. Final Cut Pro
Final Cut Pro is a professional video editing software available on the official Apple website as well as in the App Store. It has a rich collection of editing tools, motion graphics, color grading, multicam editing, and more. The app can also cut widescreen projects to fit various social media formats for stunning promos.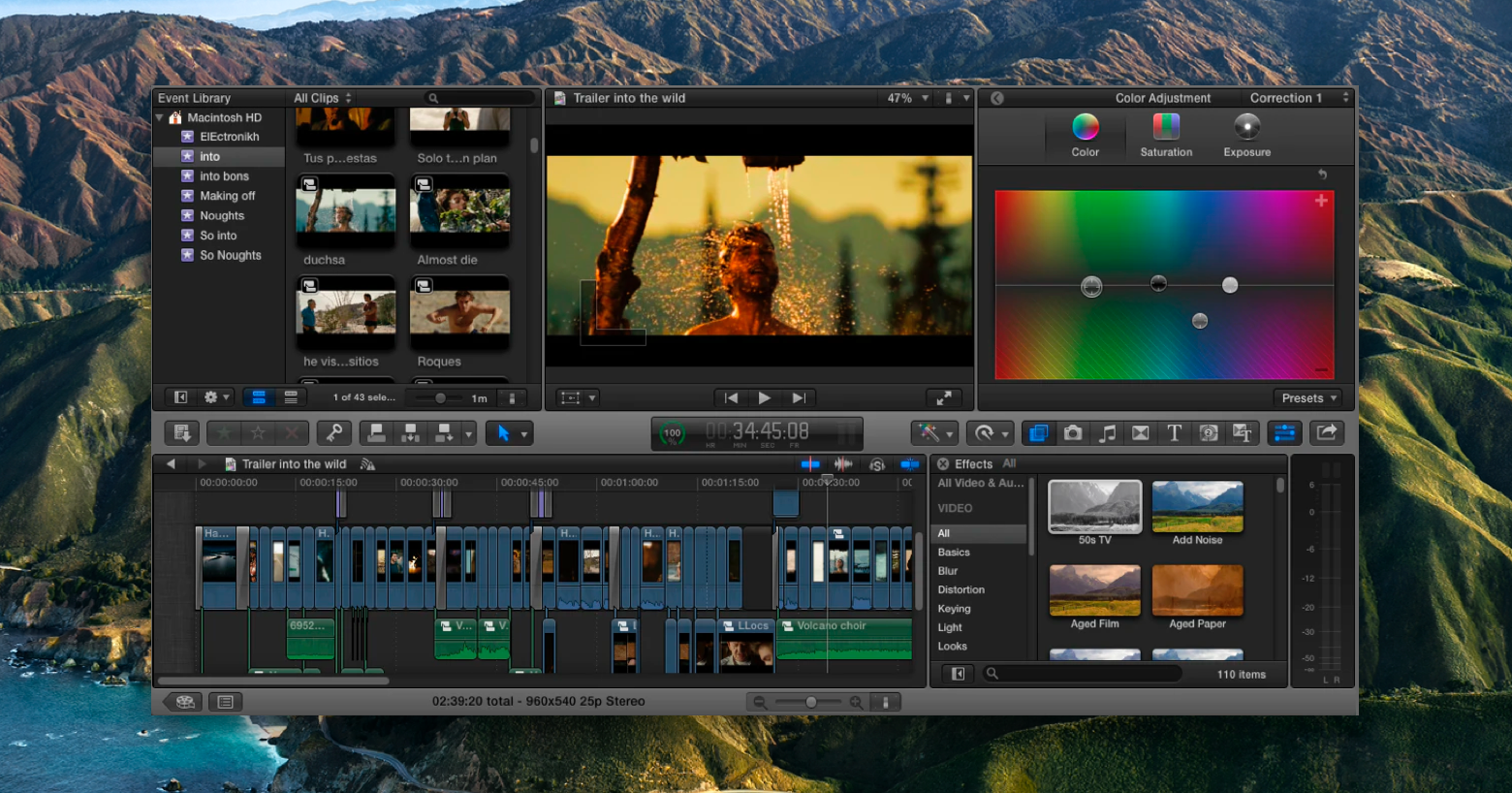 Pros:
Works smoothly on Macs

Loved by professionals

Top notch selection of video editing capabilities
Cons:
Takes up a lot of disk space
10. Camtasia
Camtasia is a tool for creating educational videos, how-tos, training videos, explainers, tutorials, instructional videos, and the like. This suite is a bundle of a recorder and an editor. It aims to help record your screen, add effects, and share the final product.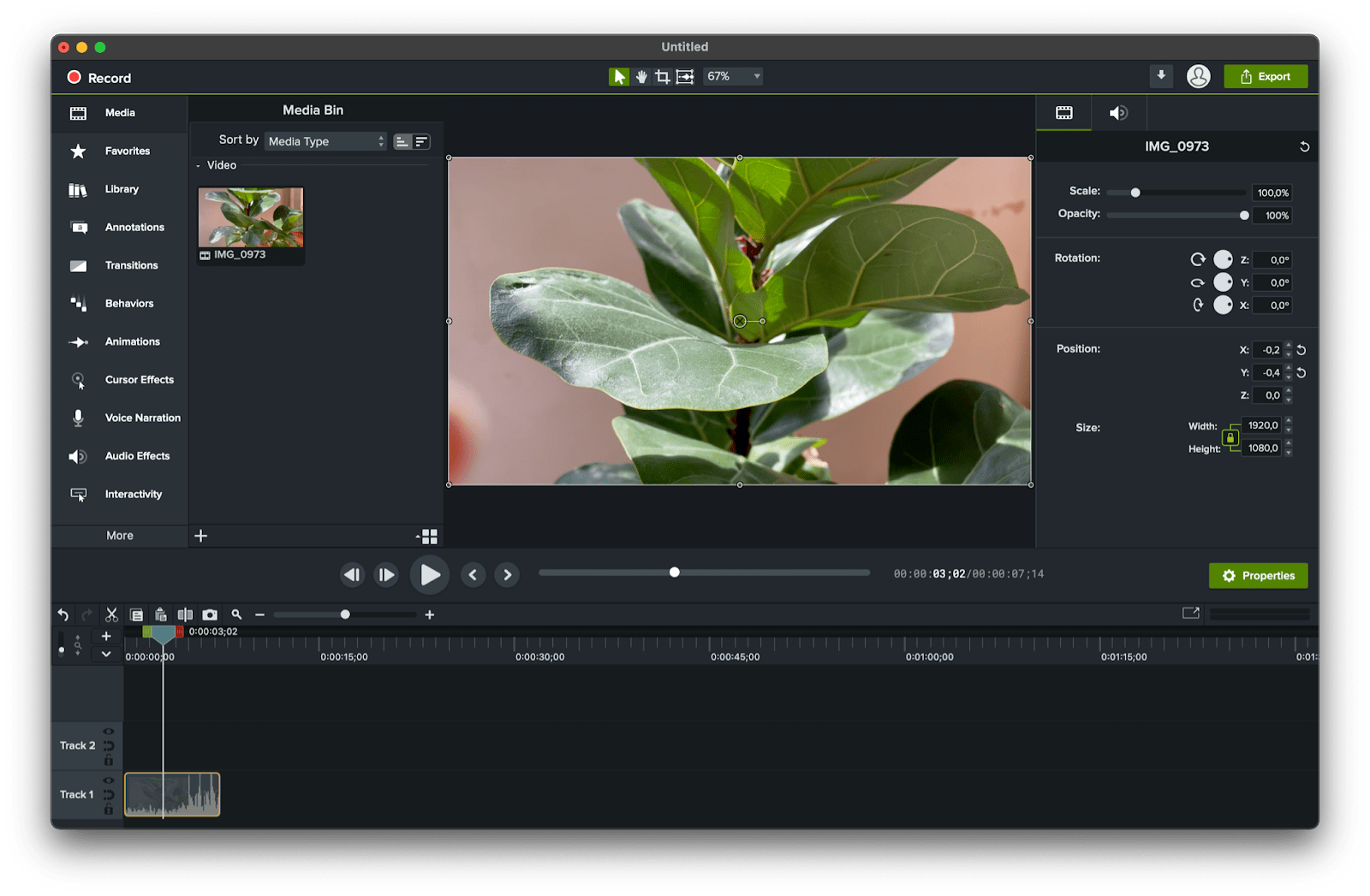 Pros:
Great for creating tutorials, informational videos, and explainers

Built-in recording functionality

Interactive features and quizzes
Cons:
Limited editing tools to tweak the look of your raw video
Bonus tip: Edit your photos on Mac
While you can actually edit not just your raw video footage, but photos as well in some of the apps we've listed above (e.g. CameraBag Pro), there's no need to get a video editor if all you need is to tweak and enhance your photos.
Luminar Neo is an excellent AI-powered photo editor that can take your photos to the next level with its advanced tools. It can help enhance your portrait shots, remove imperfections, erase junk from your background, add sharpness, remove noise, and perform more cool photo editing must-haves.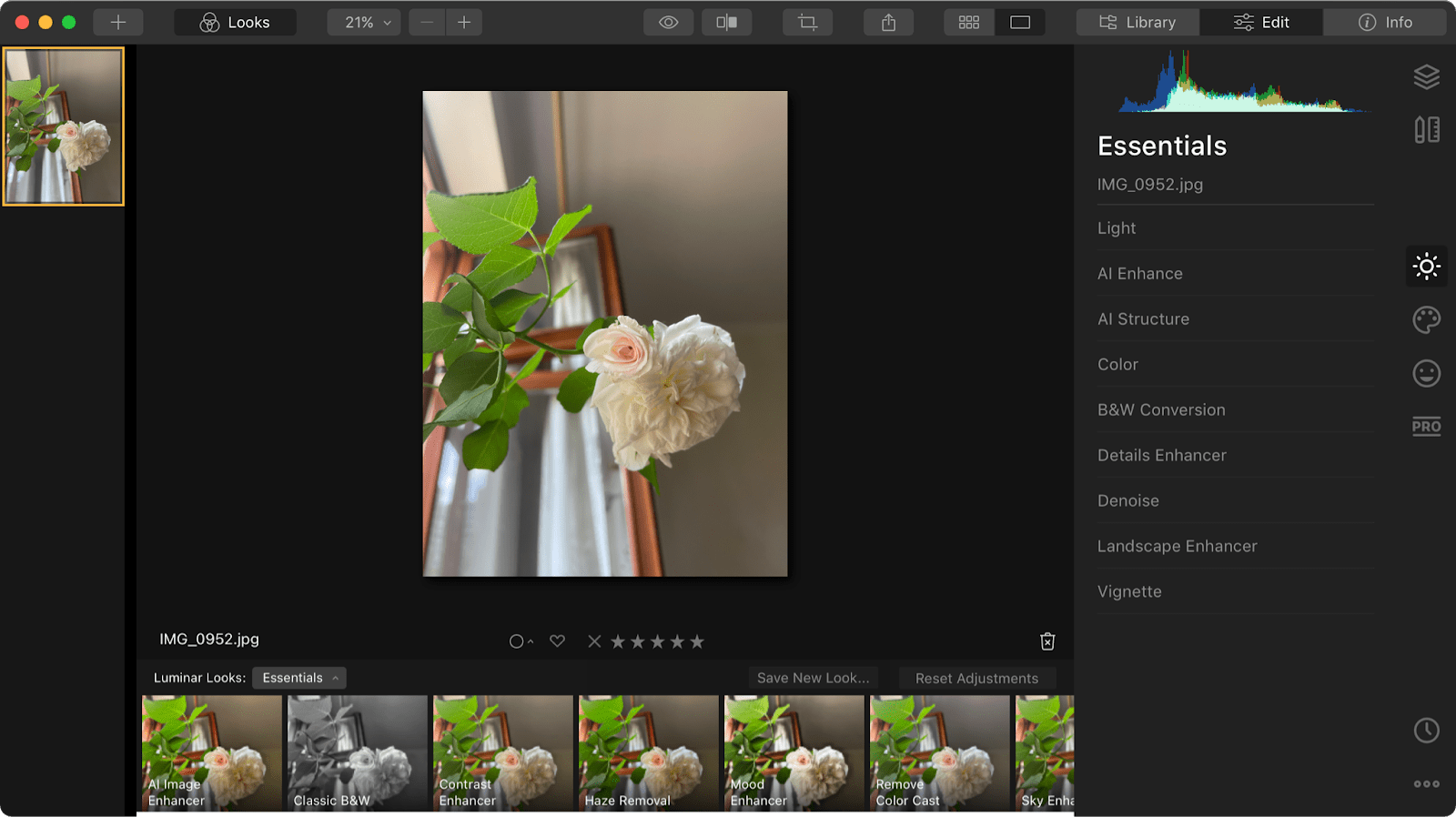 TouchRetouch is a quick retouch helper that allows you to wipe away minor imperfections in your image, clone or erase bits of the picture, and is super easy to use. Remove lines, specks, spots, and other unwanted areas of your image in seconds with this handy app.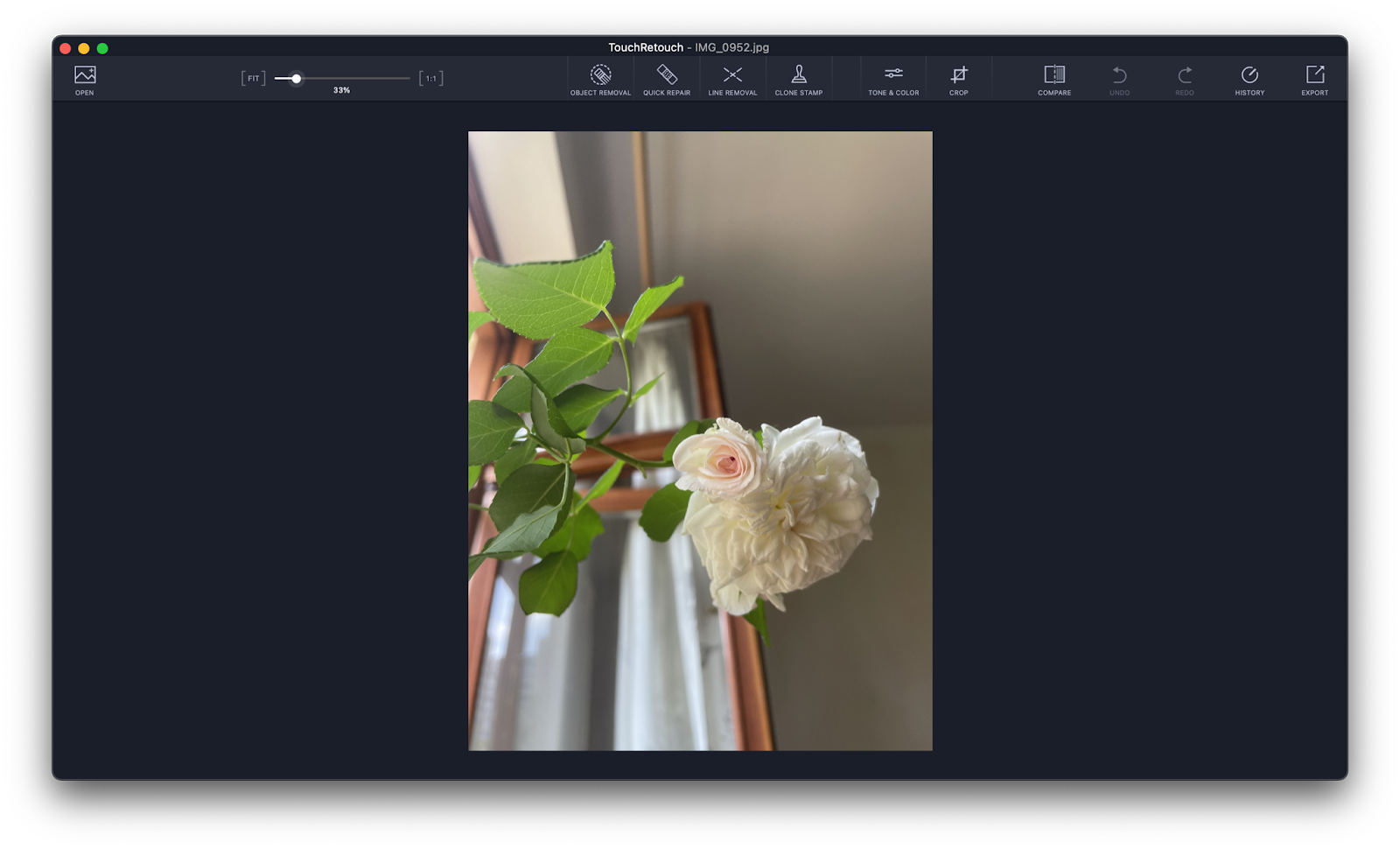 Conclusion
When it comes to video editing, your options are quite extensive. You can pick and choose the tool designed for your specific needs — whether you want to record webinars, walkthrough, or tutorials, or need to edit your raw footage into clips, films, or music videos, you can find just the tool for the task from our list above.
We hope you were able to spot the tools you'd like to try in our walkthrough of free and paid video editor options for your various video editing needs. If you are a Setapp subscriber, note that the above-mentioned video editors Capto and CameraBag Pro are actually available with your Setapp subscription. Plus, the photo editors Luminar and TouchRetouch are also available in Setapp!
Not on Setapp? No problem. Sign up for a free 7-day trial today to explore these editors along with numerous other task handlers that are bound to make your day go a little smoother:) Save time on repeated, mundane tasks with Setapp app recommendations and automate what doesn't need to be done by you manually.