How to save YouTube videos on Mac
You may hate funny cat videos or game reviews, but the chances are you still use YouTube. A mammoth of video content, YouTube is a go-to spot for many. In fact, the platform has over 1 billion users which is one-third of all internet users. Huge.
Or, maybe your daily companions are Vimeo and Twitch. One way or another, video content is a part of your digital life. The question is how to make the best use of it.
In this article, we compare top YouTube downloaders for Mac and explain how you can legally download video from YouTube (or any other video platform) to watch it anytime and anywhere.
Let us warn you in advance, all YouTube download tools reviewed in this article are worth a try. To help you narrow down the choice, here are the nice-to-have:
Works with all major video streaming platforms like YouTube, Vimeo, and Dailymotion.
Allows to save mp4 content and, optionally, convert to different formats.
Has support for audio output — allowing you to save music from videos.
Can download playlists or channels in batch.
Caters for both professional and everyday use.
Guarantees privacy and does not collect any of your personal information.
For sure, these are not one-size-fits-alls. Maybe batch downloading playlists is totally useless for you. We made sure the reviewed tools satisfy the key needs — like security and integration with video streaming platforms. The rest is up to you.
Quick navigation:
It's not easy to step into the jungle of video downloaders and instantly pick the right fit. Impossible if you're new to Mac. There's help, though.
How to download from YouTube
Whether to capture a few movies for an upcoming flight or save favorite clips to rewatch, many Mac owners want to know how to download a YouTube video. The problem is that it's complicated to find an efficient free YouTube downloader. Not to mention they could be used for copyright infringement.
To legally save content from YouTube and video streaming services to Mac, as well as download music from videos, you can use third-party apps. As long as you're not earning money from downloads or breaching any copyright agreements, they are safe to use.
How to save YouTube videos on Mac using native tools
YouTube used to allow direct video downloads. But well...no more. That's because there's now a native tool for the job. If you ask YouTube for the best YouTube downloader, it will probably suggest you use YouTube Premium, a native paid subscription service that allows you to save content for offline watching. For the monthly cost of $11.99, you can keep YouTube videos on iPhone and Android devices. Here's how it works:
Open the video in your YouTube mobile app.
Click on the download button below the video player.
Customize the quality of the output.
Once the video is downloaded, you'll see the "download complete" icon below the player.
The app will automatically save YouTube videos you download to the Library or Account tab. Note that a YouTube Premium subscription allows you to save videos only to mobile devices. Thus, if you want to download a YouTube video to Mac, it won't help.
Save YouTube videos on iPhone and iPad
If you want to download video from YouTube on your iOS device, there's a way to do it with Shortcuts, a native utility that helps solve tasks faster with your iOS apps (by the way, Shortcuts are coming to macOS Monterey! This means shortcuts for video download on Mac could become available in the future). For now, let's focus on iOS:
Add the "Download YouTube" shortcut to your Gallery (open this link on your iOS device)
Open the YouTube video you want to download in the YouTube app > Share button > More > Shortcuts
On the Run Shortcut screen, tap your shortcut — it will prompt the download process
Once the video is downloaded, you can choose to save it to camera roll or share.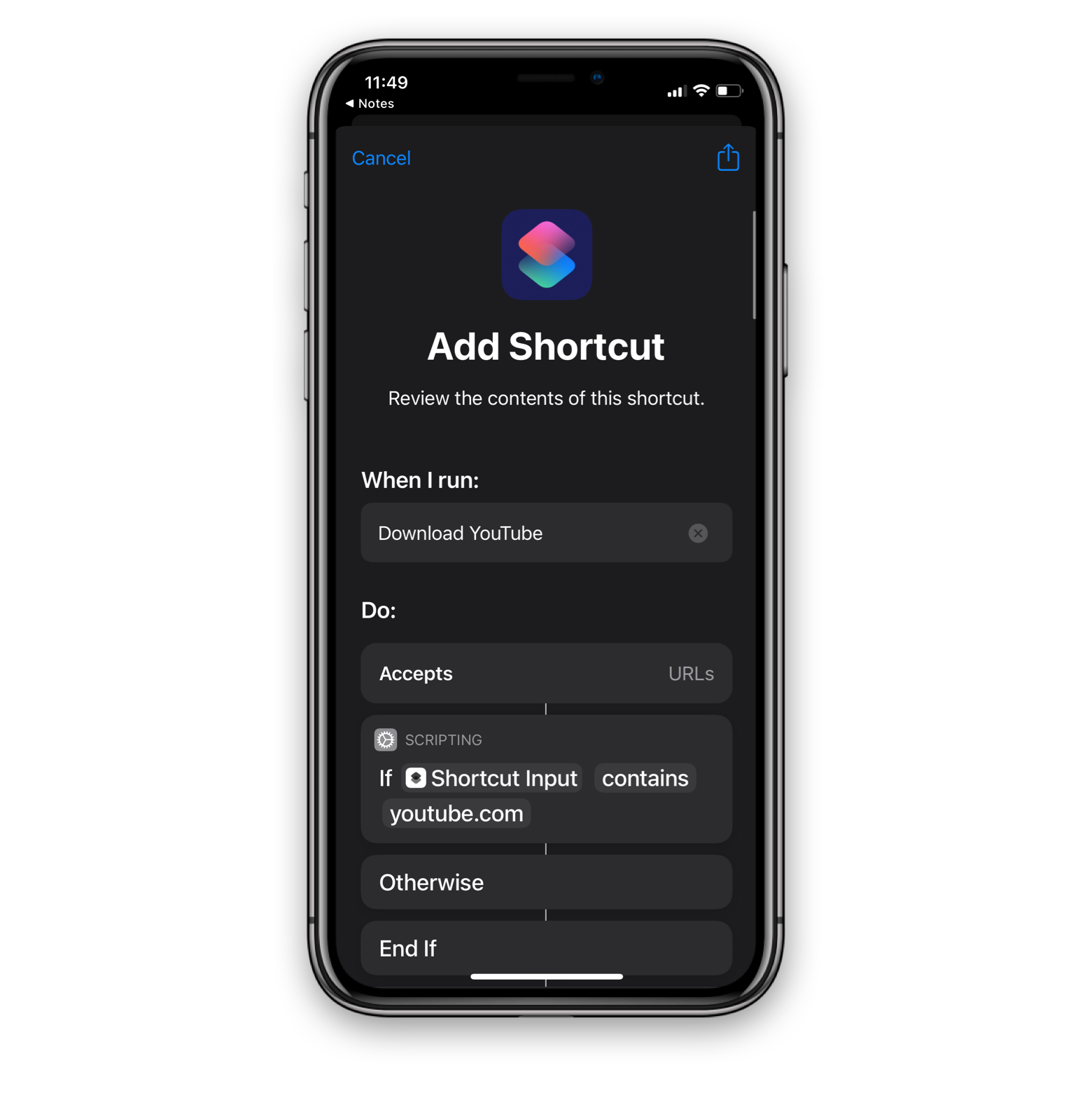 Unfortunately, many people have been reporting errors with this shortcut method recently. If you, too, can't get it to work, here's a workaround: download video on your Mac and then transfer it to iPhone or iPad with AnyTrans. Sounds like an overkill, but AnyTrans actually makes the whole process really smooth.
AnyTrans for iOS is a file transfer and backup app that lets you manage your content across devices:
Connect your iPhone or iPad to Mac
Click the plus button on your iOS device
Move the video from Mac to iPhone/iPad in one click. Works like magic.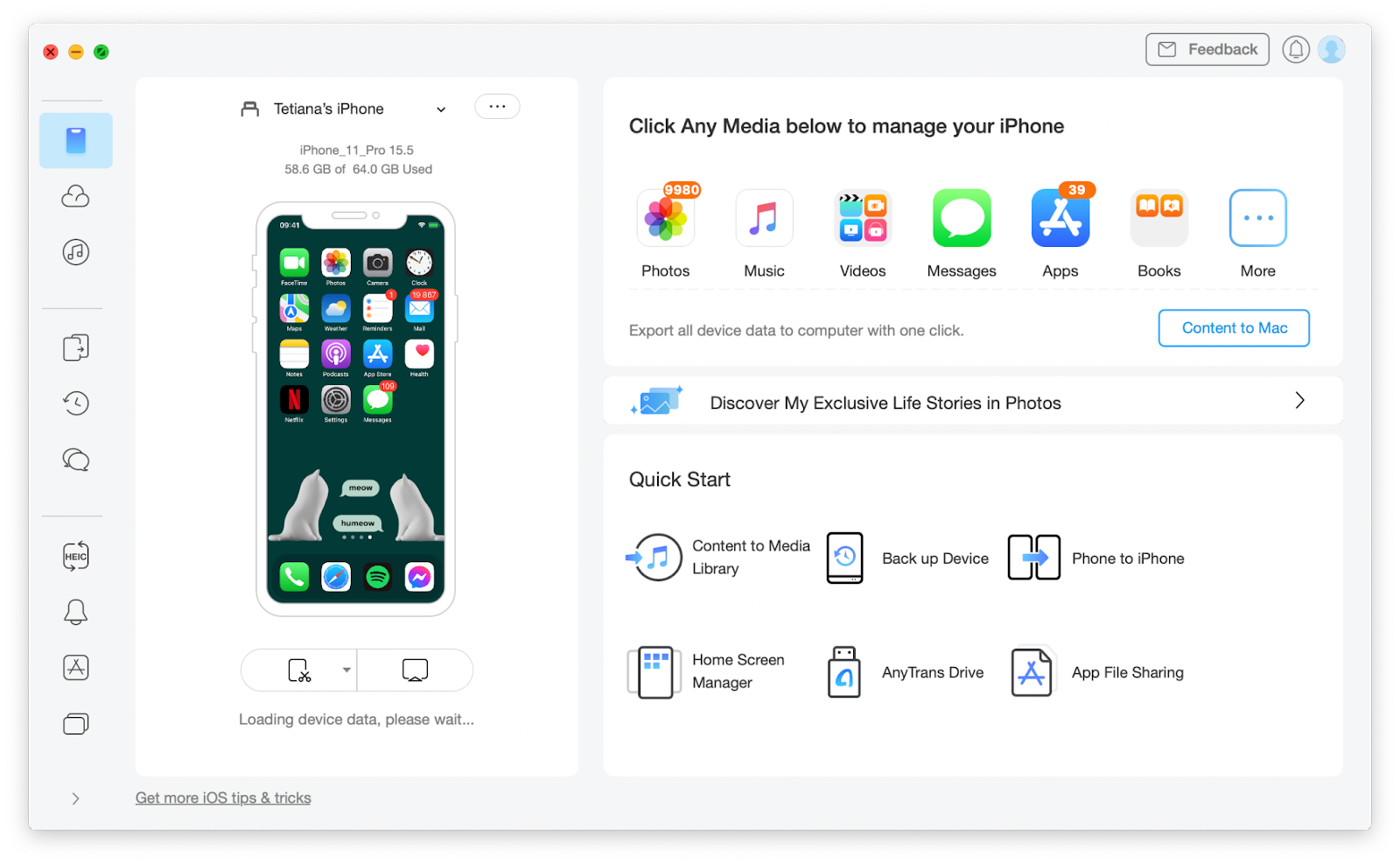 Save YouTube videos on Android
One option is to use YouTube Go, an alternative version of YouTube for Android that wastes less network data but also, naturally, works much slower. If you're ok with spending more time than usual waiting for your download to finish, you can try it out:
Find YouTube Go on Google Play and download it on your phone
Search for the video
Tap on the video you want to download > select quality > Download.
If you have a Mac, we recommend downloading your videos to Mac first (we'll discuss a few good downloaders in a moment), and then using AnyDroid to send those videos directly to your Android phone. It's gonna be quick!
So that's how to save YouTube videos without expensive software (for AnyTrans and AnyDroid, you'll need a Setapp membership, which is free for 7 days). Now let's talk about third-party tools that not only answer the question of how to download a YouTube video, they are packed with extra perks like trimming, converting, and sharing your videos flexibly.
How to download YouTube videos with a YouTube downloader
If you download media files often, you don't want any extra fuss. Ideally, you want to just grab the video from YouTube in one click. With browser extensions, you can! Get an app that supports extensions and craft your ideal workflow. Here are our favorite options:
Downie, a video downloader with built-in search and browser extensions, capable of saving videos from 1200+ websites. Want to download YouTube videos Mac Chrome? Just pick Chrome from the available extensions and give it a go.

Folx is the fastest video and torrent downloader with extension support we've seen. It can split your downloads in up to 20 streams to speed up the process — so if you have a particularly large file to download, you can get it 20x times faster than usual. In Preferences, you can enable an extension for one of the most popular browsers.

Pulltube supports extensions for only three browsers — Safari, Chrome, and Firefox — but there's a lot more to love Pulltube for. We love it for the trimming tool and built-in file converter. If you want to know how to save a YouTube video as a file of any quality and size, look no further.

Save video from YouTube in mp3, mp4, and other formats
Whether it's native YouTube Premium or a third-party application, most of the tools you use to download content from YouTube will by default save video files in mp4. There are different options to tweak the format:
Retrieve only audio from your video file — it's possible with apps like Downie and Folx.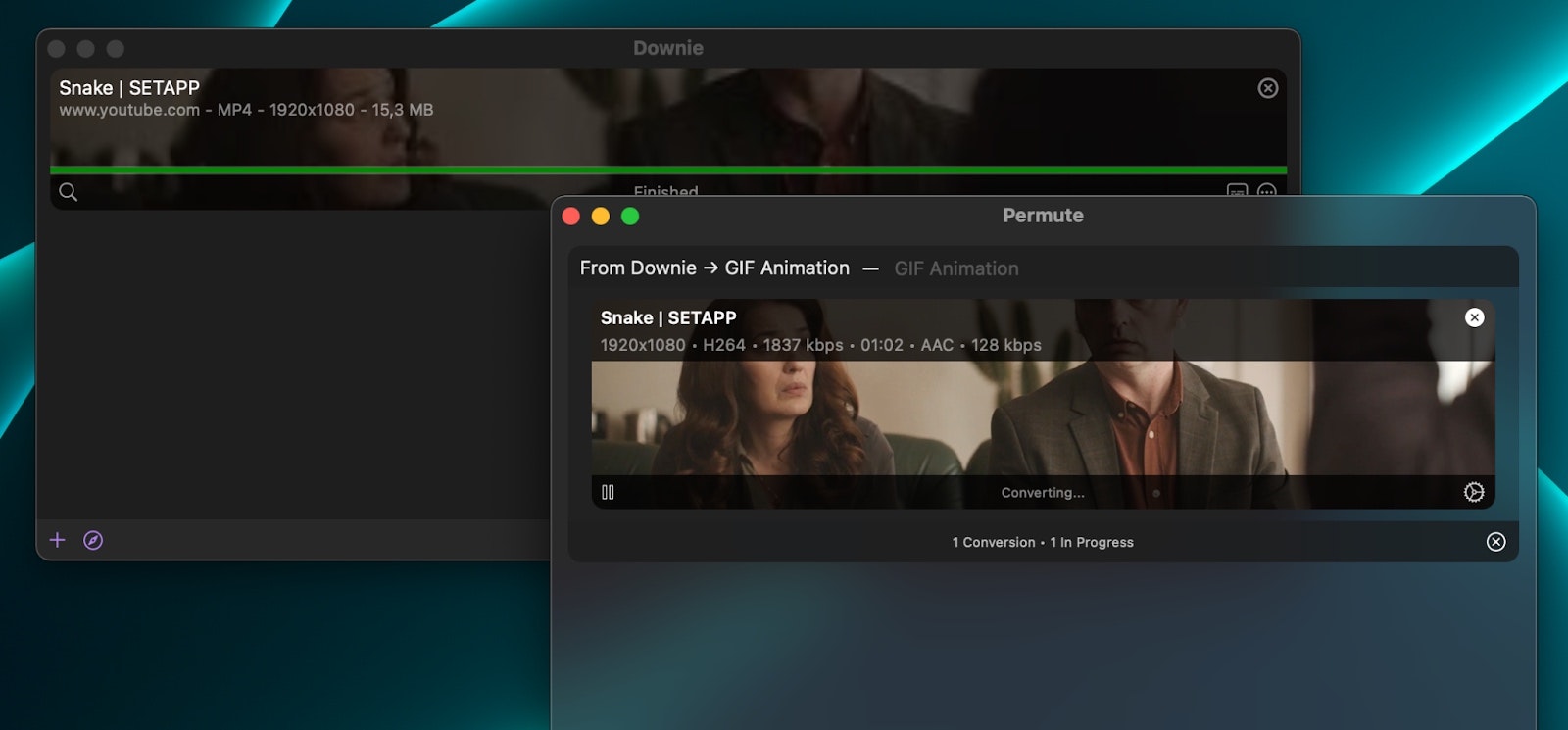 How to save streaming video
Streaming content is a huge chunk of your internet traffic. Think Vimeo, Twitch, YouTube, Dailymotion, and other platforms where you can watch live content. Relying on online streaming stymies your watching experience in many ways – from limited data usage to network issues. Plus Wi-Fi often fails you at the most crucial moments. Therefore, you need a reliable tool that helps you capture YouTube videos.
If you're wondering how to watch favorite YouTube videos without downloading, try Elmedia Player — it disables ads in YouTube videos. Yes, it's actually possible! Just open Elmedia > menu > Open Online Video > paste the link > Play.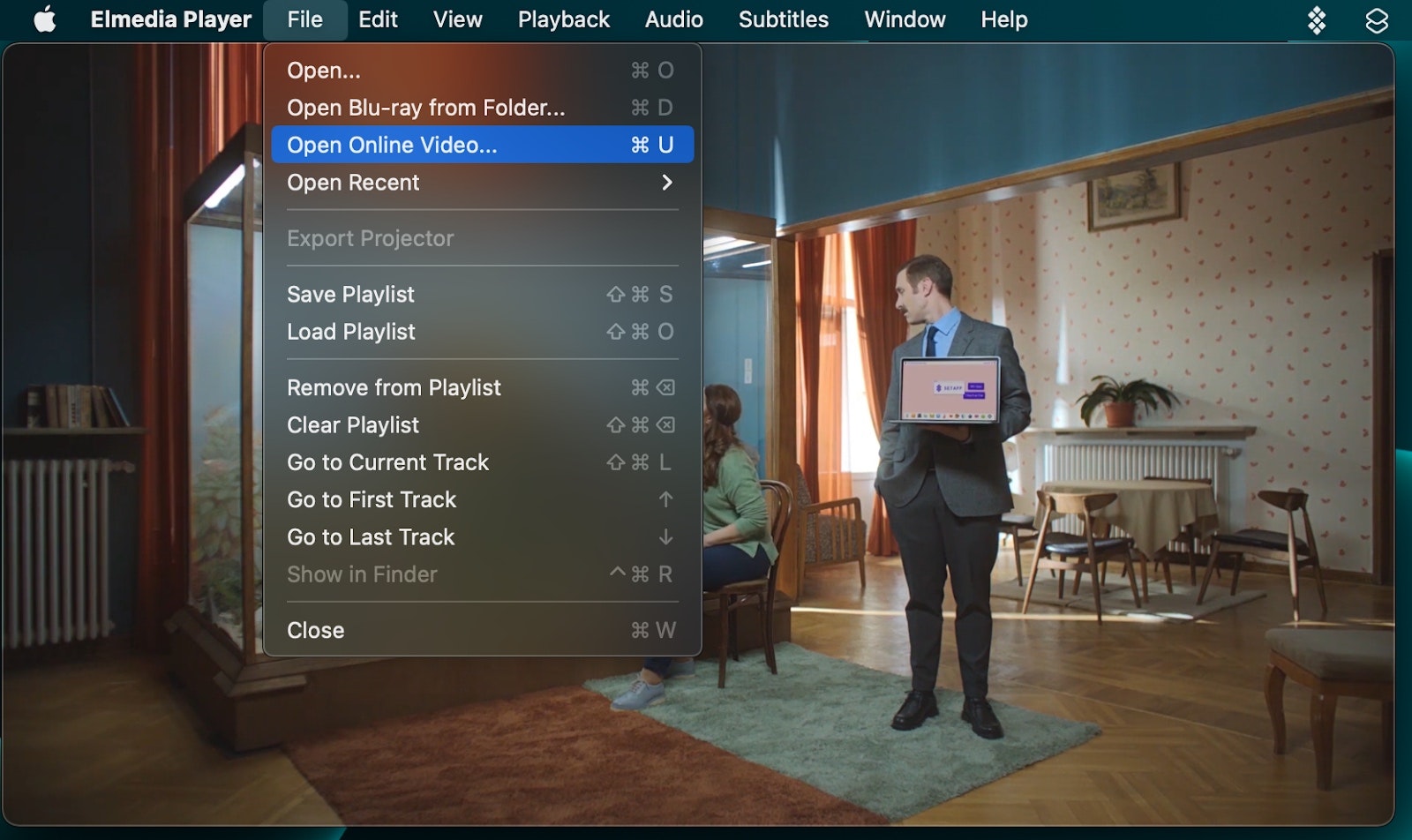 If you want more than just removing ads from a streaming video — maybe you need to extract music from it, add/remove subtitles, trim the video, or just keep it on your Mac — a downloader like Pulltube will work better here. It works with over 1000 websites, including YouTube, Vimeo, Facebook, and so on. Its best feature, in our opinion, is the trimming tool. Instead of downloading the whole video, you can just extract a specific scene and save lots of space on your Mac. To start downloading, just drag or paste the video link in Pulltube.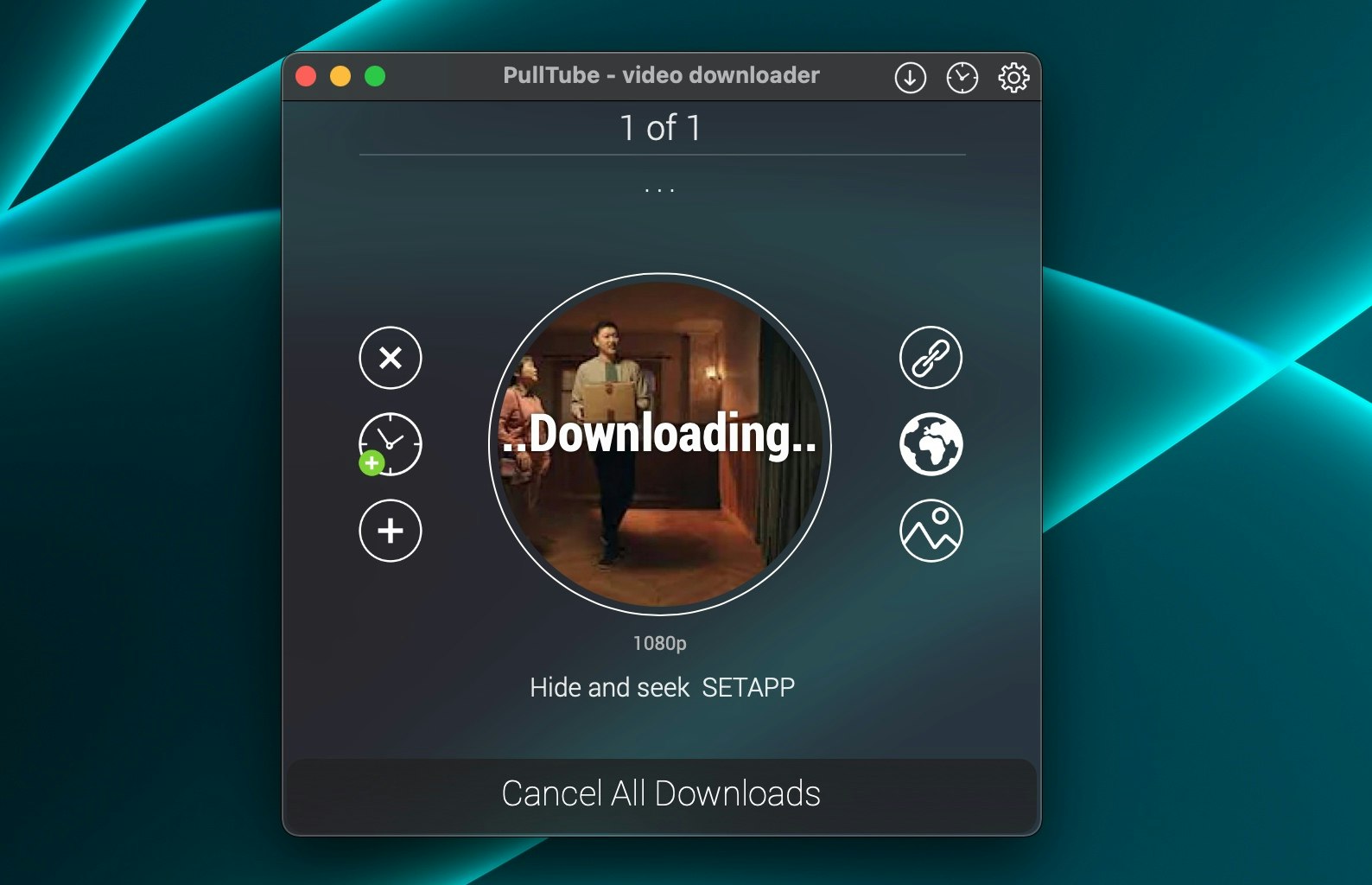 Finally, if you need to capture a live stream that can't be downloaded, use a screen recording tool like Capto. It lets you record the whole screen, a specific window, or area — save the recording on your Mac, and even edit it if you like.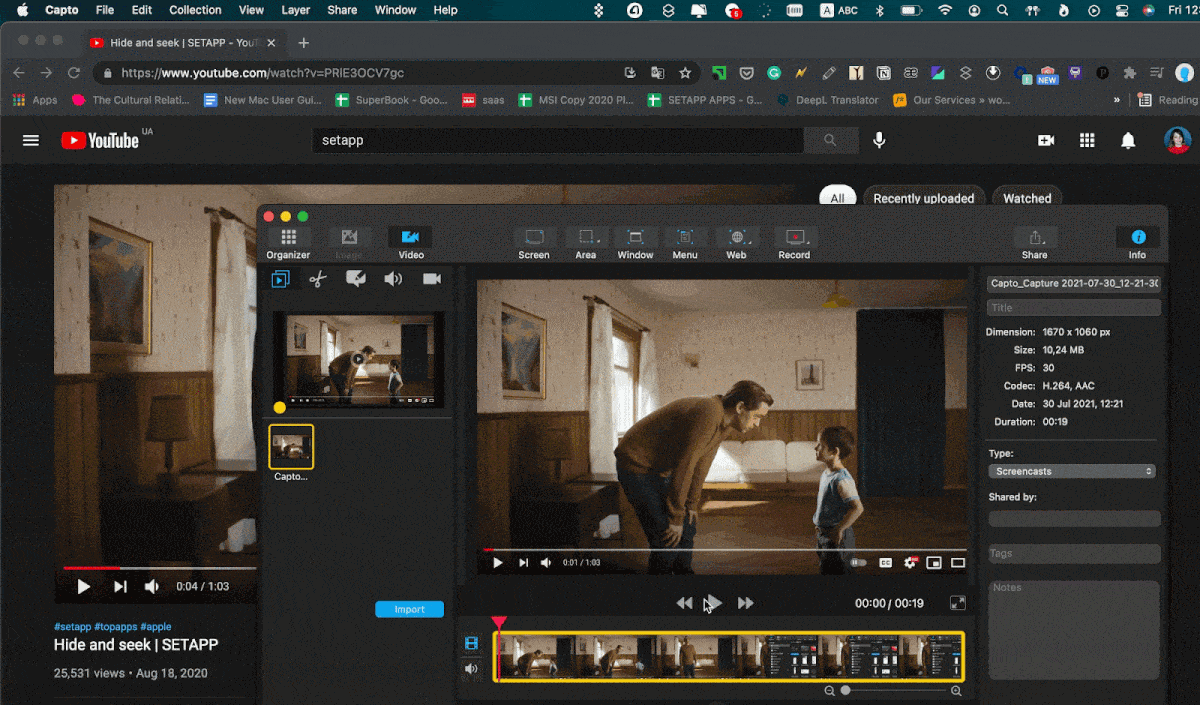 How to save YouTube videos on Mac FAQ
Any questions left? Hopefully, we've covered them in this FAQ.
How do I download YouTube videos on my Mac for free?

>With a Setapp subscription, you can try all the trusted downloaders we've mentioned — Folx, Pulltube, and Downie – for free with a 7-day trial. We don't recommend using free online services to download videos, because you can accidentally download malware.

Can I download a video from YouTube with YouTube Premium?

Yes, you can download a video on your mobile device with YouTube Premium. This option doesn't work on Mac.

Why do my YouTube videos keep saying an error occurred?

Why are my YouTube videos not downloading?

In some work spaces, it's prohibited to download YouTube videos, so there might be a firewall blocking your downloads. Also, some copyright holders block video downloaders.
Common YouTube video download issues and how to fix them
Got your ideal video downloader, but keep having issues? Well, maybe the downloader itself is not an issue. There are different factors, from your Mac's performance to YouTube's geo-restrictions, that might prevent you from downloading videos. Here are the ways to fix them.
How to unblock geo-restricted YouTube content
Some videos may not be available in your location, but there are still ways to access them. Get a good VPN app that can unblock geo-restricted content.
The absolute best is ClearVPN with its shortcuts. Unlike traditional VPNs that just switch locations, ClearVPN has one-click options to unlock American Netflix, Australian HBO, or Norwegian YouTube — you name it. It's all geared towards your needs.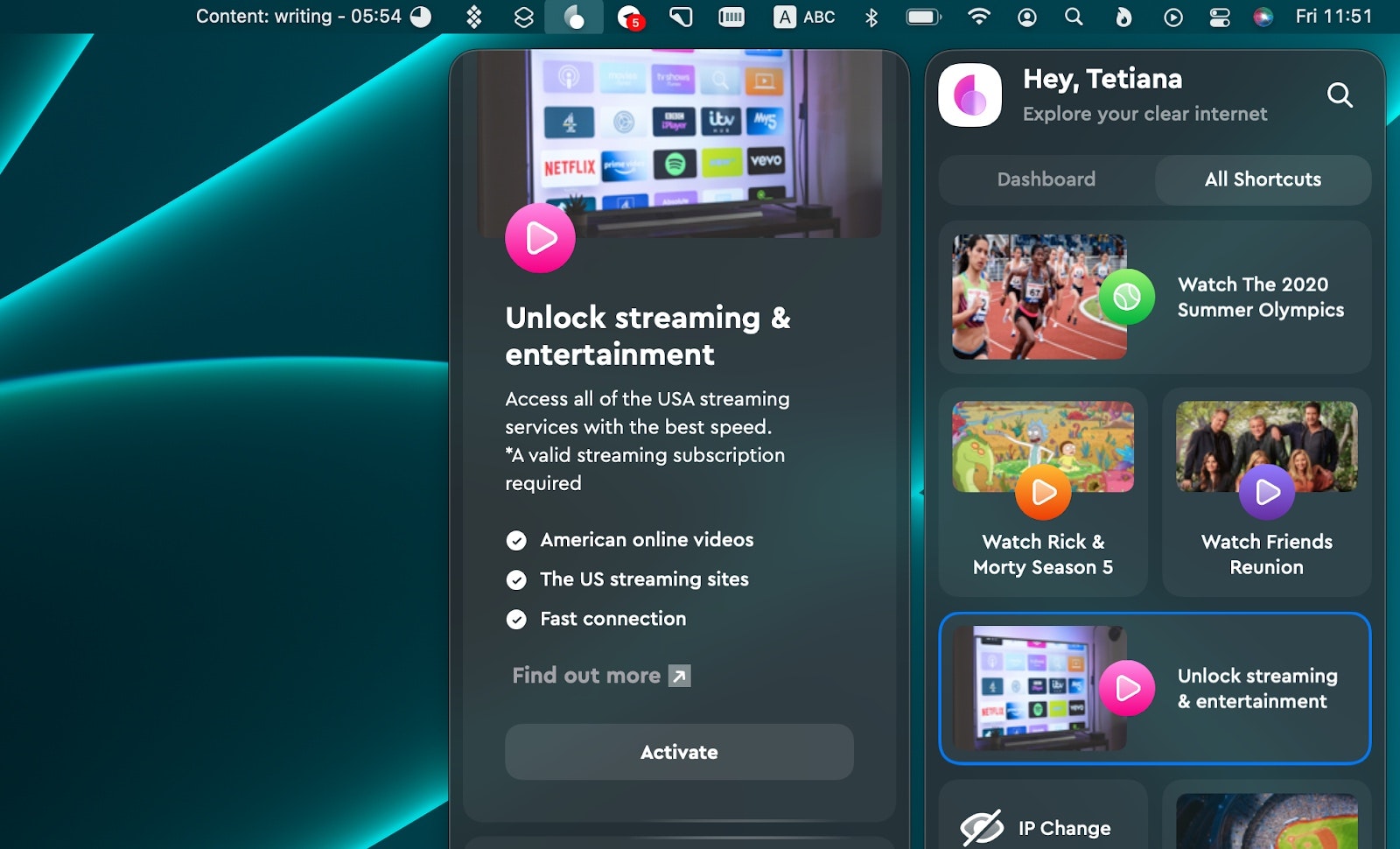 You can also use ClearVPN to unlock games, toggle anonymous browsing, change your IP, and all the usual things you can expect from a high-end VPN.
Fix the "video download failed" issue
If your video downloader suddenly freezes and shows the "download failed" error, the first thing to try is to simply quit and reopen the app. Doesn't work? In this case, check whether there's a copyright issue involved — make sure you have the copyright holder's permission to download the video.
Why is YouTube not working?
Here are a few things to try if you can't play video in YouTube:
Check your network connection. Even if it looks like you're connected, there might be a problem that's hard to spot. Tools like NetSpot and WiFi Explorer will help scan your network environment and identify possible issues. You can then use one of these tools to try and fix the issue or simply connect to a different network.
Play the video in Elmedia Player. Elmedia can play YouTube videos without ads on Mac — and this is a great way to check if the video is even available. So if you can play video in Elmedia, there's a YouTube issue. If not, probably the video is just unavailable.
Restart your Mac — sometimes it helps, for no reason.
Downloading from YouTube is very slow — what to do?
First of all, it should be said that if you download large files (like a high-resolution movie), it's ok that it takes much time to download it. If you want to get the best speed possible, Folx to the rescue.
If you notice that your downloader works much slower than before, there could be a problem with your Mac performance. CleanMyMac X is a wonderful tool to diagnose such problems. Just run a Smart Scan to see whether there's some kind of malware or performance issue that you can fix. Or, maybe your Mac is just very cluttered and needs a cleanup to free up storage space.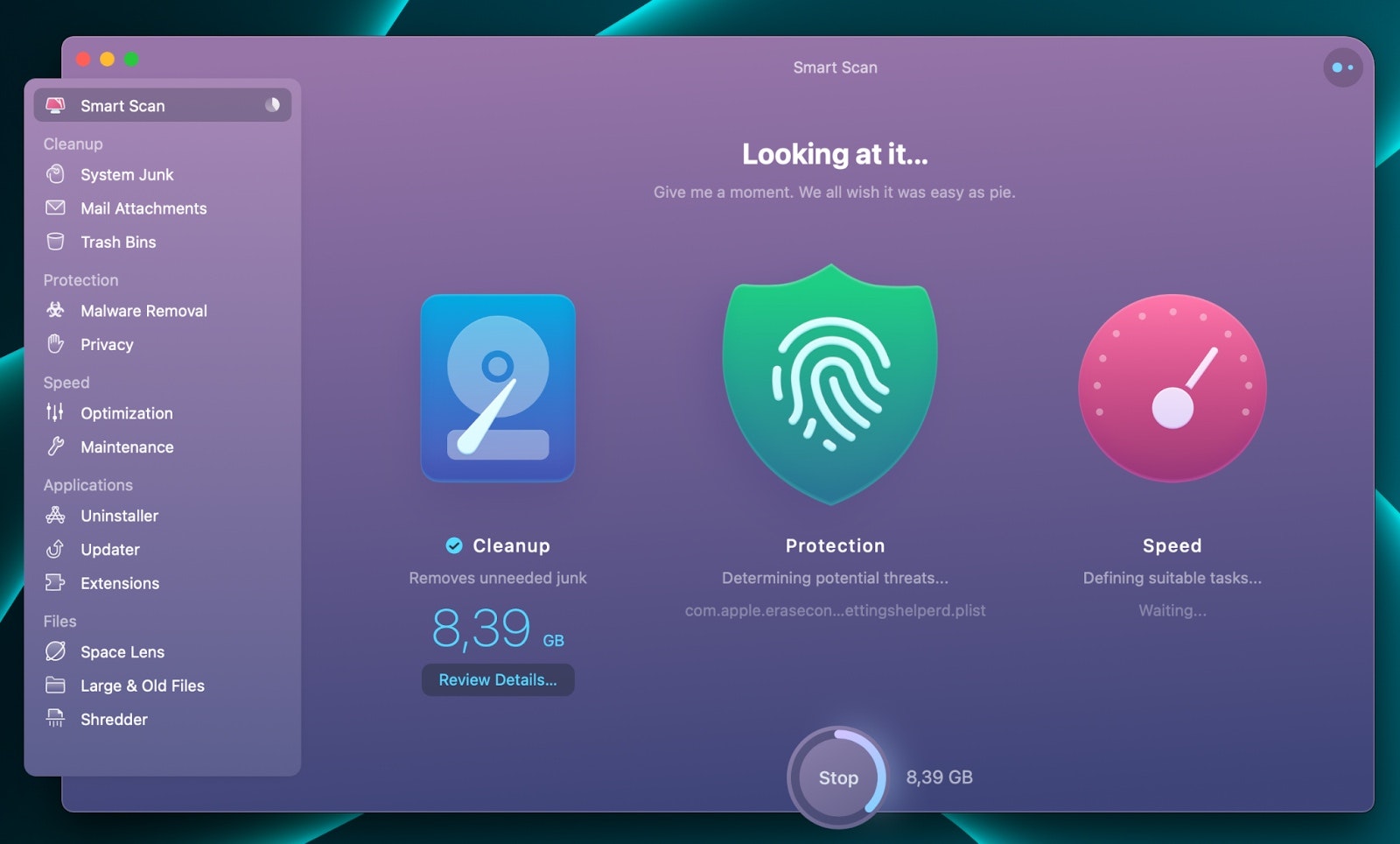 It's ok if you have a hard time choosing your favorite. Some of the apps complement each other – like you could use Folx to capture large videos and transfer them with AnyTrans. With Setapp subscription, you can try every mentioned YouTube downloader (as well as other apps such as WiFi Explorer, ClearVPN, and CleanMyMac X) for free, and choose what suits your flow. Or, don't choose. Your Mac deserves all of them.