How To Download YouTube Videos To iPhone And iPad
Chances are consuming video content takes a big chunk of your daily digital life. You might be using YouTube to educate yourself, see latest game reviews, or just watch a few cat videos (no judgement). But what do you do when you have an upcoming flight and want to download some clips to watch offline? You might want to know how to save YouTube videos to iPhone (or Mac). And you're not alone — "can you download YouTube videos?" is one of the most popular requests on search engines.
However, watching videos without an internet connection can be tricky. If you don't mind paying $12 a month, a YouTube Premium subscription will allow you to avoid often sketchy YouTube download apps for iPhone and watch videos offline directly from the YouTube app. Unfortunately, there would still be no way to transfer these videos to your Mac. So using a YouTube video downloader is still necessary if that's important to you.
This guide will explain in detail how to save YouTube videos to iPhone, so you have an entertainment backup anytime and anywhere.
How to download YouTube videos on iPhone
There are a few ways to get the content you want on your smartphone. Downloading videos from YouTube to your Mac and then moving them to iPhone is one. Screen recording iPhone is another. Let's dive into them step by step.
How to screen record on iPhone and iPad
Using YouTube Premium to watch videos offline requires that you watch them within your YouTube app. What if you want to simply have them in your Videos folder or send them to your Mac?
A quick solution would be to capture a YouTube video with a built-in iPhone screen recorder. This way, you don't even need to download YouTube video to iPhone.
Steps for how to screen record on iPhone are as follows:
Go to Settings
Navigate to Control Center ➙ Customize Controls
Add the Screen Recording iPhone widget from the list below
To actually start recording:
Swipe down from the top right on an X-series iPhone or from the bottom on a Home-button iPhone
Click on the Screen Recording iPhone widget icon and wait for a three-second countdown
Once you've finished recording, tap on the red bar at the top of the screen
Confirm to stop recording
To access all your screen recorded videos, go to the Photos app.
How to download YouTube videos to iPhone
Wondering how to download from YouTube to iPhone? A good alternative way to download YouTube videos to iPhone lies in using specific video downloader apps for Mac, such as Pulltube, and then saving downloaded videos to iPhone with AnyTrans for iOS. Pulltube and AnyTrans for iOS are part of a single Setapp subscription, so you don't have to buy them.
With a YouTube video downloader, you can easily capture a video from YouTube (or other video-streaming sites), store it on your phone, and even send the file to your Mac for later offline viewing. The best part of using an iOS YouTube downloader is there's no need to be connected to the official YouTube app when watching downloaded video content.
A word of caution: Be careful when using a third-party YouTube download app for iPhone as it might cause changes to your default settings.
How to download YouTube videos on iPhone with PullTube and AnyTrans
The ultimate answer to how to save YouTube videos on iPhone is to use a combination of apps. Start by downloading YouTube videos from the internet.
To download a video from YouTube and save it on your iPhone or iPad for later viewing:

Open Pulltube on Mac
Drop or paste a link to an online video
Tweak some settings if necessary: change quality, add subtitles, or trim the video
Hit the Download button.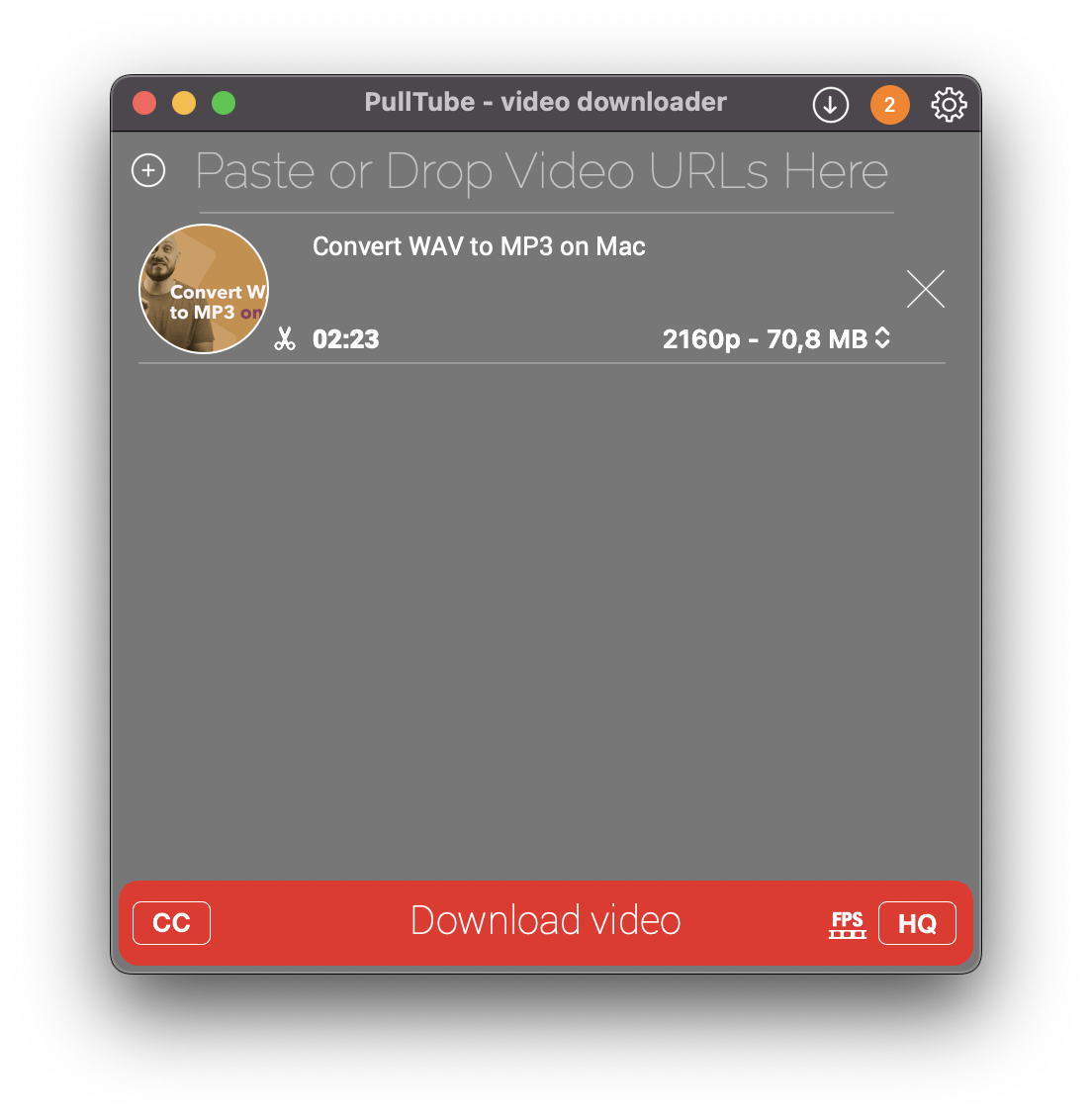 AnyTrans makes it easy to save the files you download on Mac to your iOS devices:
Connect your iPhone to Mac using a cable
Open AnyTrans on Mac
Click the plus button on the image of your phone
Choose the video and move it to iPhone instantly.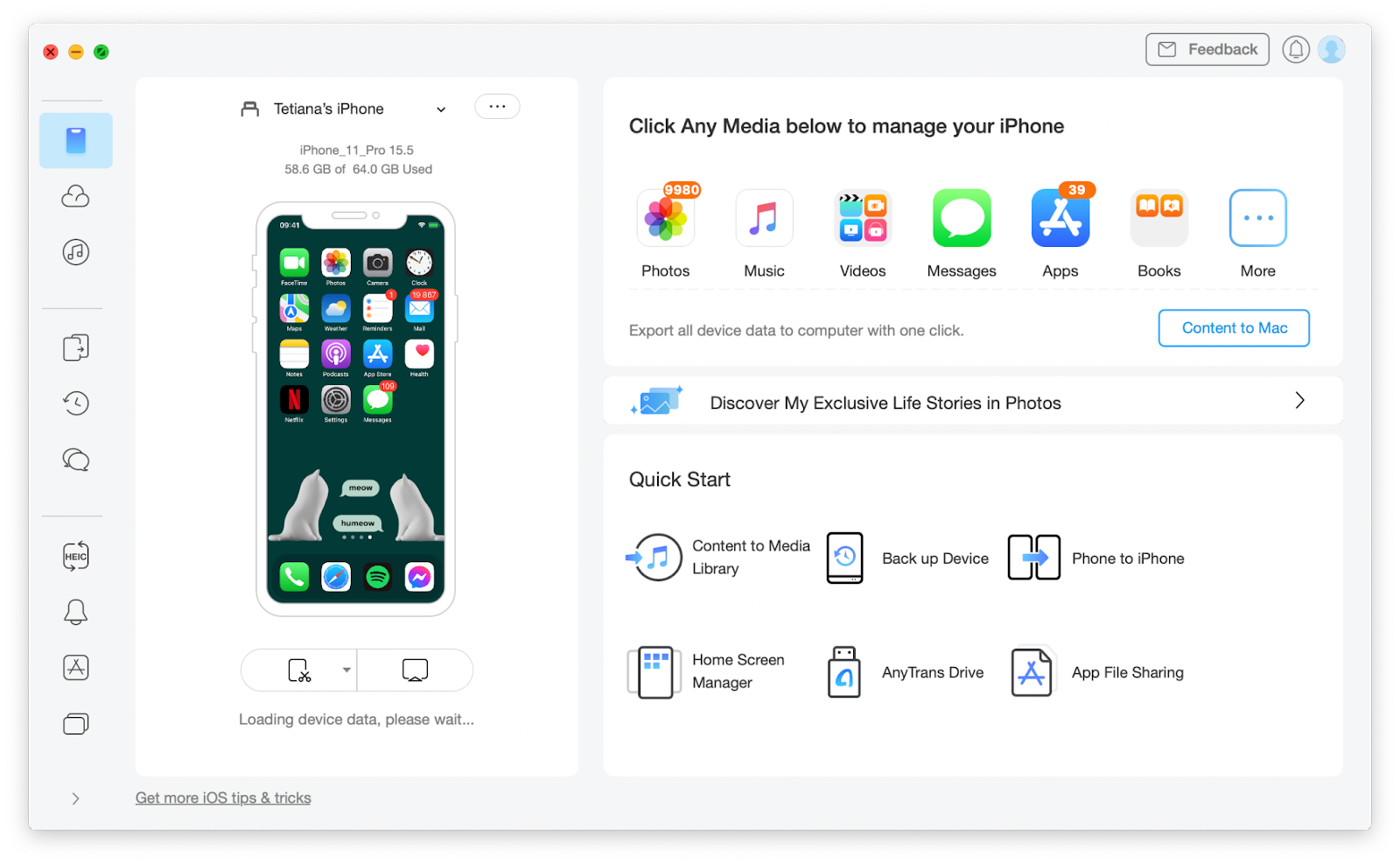 You can also transfer your downloaded videos from iPhone to Mac with AnyTrans:
Open AnyTrans on your Mac and connect your iPhone
Click the Videos option
Select the videos you'd like to transfer
Press the "Download to Computer" button
Choose the place you want the videos to save on your Mac
Once the transfer is done, the Transfer Completed message will pop up
To see the YouTube download videos, click View Files
How to watch downloaded videos from YouTube on iPhone
With a YouTube to iPhone transfer set up, you can now watch what you download from YouTube without an internet connection. If you've used the iPhone screen recorder before, all those videos should be still available from the Photos app. And to see the videos you got from a YouTube downloader, Pulltube, move them to iPhone with AnyTrans and open via Photos.
Can you download YouTube videos legally?
YouTubers globally work hard to create video content and upload it to the video-viewing site. By downloading their creation, you could be preventing them (and YouTube) from receiving some ad revenue.
In addition, downloading videos might violate YouTube's terms and conditions, so it's uber important to keep all videos for personal use only and not to attempt to profit from them in any way. In most jurisdictions, you're good to download from YouTube and other websites as long as you're not breaching anyone's copyright.
Now that you know how to download YouTube videos on iPhone, are you ready to give Capto, Pulltube, and AnyTrans a try? These three apps are available free for seven days via Setapp, a platform of more than 240 Mac and iPhone apps. So start downloading videos from YouTube to iPhone and rest assured that they will be available on that upcoming long flight of yours, even without internet access.