How To Transfer Photos To iPad
For the longest time, when we travelled or went somewhere noteworthy, we would bring our digital cameras along with us. After the trip, all the photos would customarily be downloaded to our Macs and then potentially edited or just left there to accumulate as our digital library.
In recent years, our smartphones have become so good at taking pictures that the need for digital cameras has nearly disappeared. Smartphones, however, hold more photos than ever, which now rarely get transferred to Macs, since you can retouch them with one of many iOS apps and post to your social feed instantly.
At the same time, when we want to scroll through our digital photo library or show it to our friends, neither Mac nor iPhone are the perfect solution. Arguably, the best way to present pictures today is through an iPad, which you can also use to quickly put them up on a larger Apple TV-enabled screen. So then the question is how to transfer photos from iPhone to iPad? Here are all the top ways.
What's The Best Way To Share Photos?
When it comes to thinking about how to transfer photos from iPad to computer and smartphone, or the other way around, you have quite a few options:
Share iPhone photos using Bluetooth via AirDrop
Sync iPad and iPhone through iCloud Photos
Upload iPad pictures to iCloud Files
Get iPhone and iPad images to merge for 30 days in Photo Stream
Connect manually with a USB to the Photos app
Manage the whole photo library quickly with AnyTrans for iOS
Synchronize photos on your devices with ChronoSync Express
Let's dive into every alternative above one by one so you have a good overview and are able to choose the way that suits you best.
More information about how to turn on AirDrop
How to transfer photos from iPad to Mac via AirDrop
The easiest way to share one or a few photos between Apple devices (iPhones, iPads, Macs), regardless of whether they are all yours or belong to your friends, is with AirDrop — Apple's proprietary feature, which uses both Bluetooth and WiFi for getting the data across.
Here's how to transfer files to iPad from an iPhone:
Make sure your WiFi and Bluetooth are turned on
Open the Photos app on your iPhone
Select a photo you'd like to send over. For multiple photos, choose Select first in the top-right corner.
Tap the share icon at the bottom
Tap on AirDrop
Choose the person or device you'd like to share the photos with
Similarly, here's how to transfer photos to iPad from Mac:
Turn on your Bluetooth and WiFi
Right-click on the photo you want to share, select Share, and then AirDrop
Choose the person you'd like to send the photos to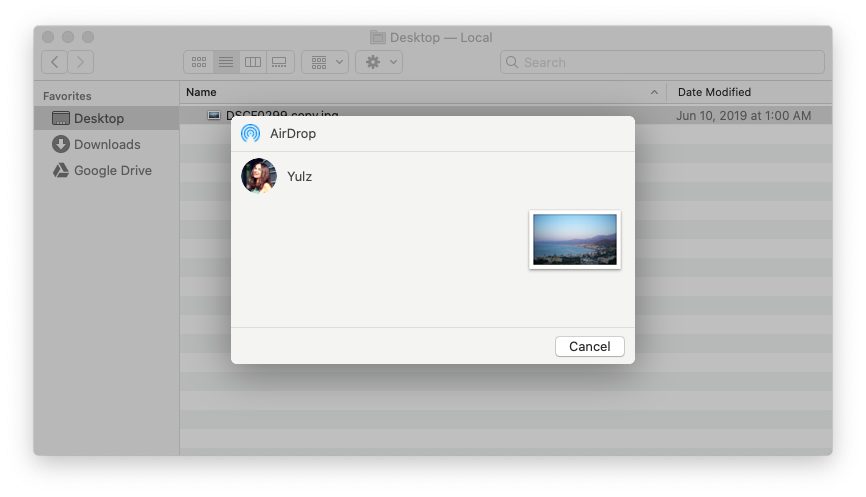 AirDrop is by far the best way to share a few Mac or iPhone photos with your iPad. But what if you have a whole album or library you want to transfer to iPad?
How to synchronize files in iCloud Photos
When your digital photography volumes get high and you not only need a way to transfer files to iPad but also store them somewhere safe and accessible, iCloud Photos presents itself as a strong contender.
iCloud Photos is effectively a digital library that seamlessly syncs your pictures across all of your Apple devices as well as online. As part of the iCloud family of services, iCloud Photos uses your iCloud Storage to store its files (you get 5 GB free and can buy 50 GB for $0.99 a month, 200 GB for $2.99, and 2 TB for $9.99). Even better, Apple saves the full-resolution versions of your photos in the cloud and keeps the optimized ones on your devices to preserve local storage space.
Here's how to sync photos to iCloud from your iPhone:
Launch Settings ➙ Apple ID ➙ iCloud
Tap Photos and toggle iCloud Photos to on
The process is similar on Mac:
Go to System Preferences ➙ Apple ID
Check the box next to Photos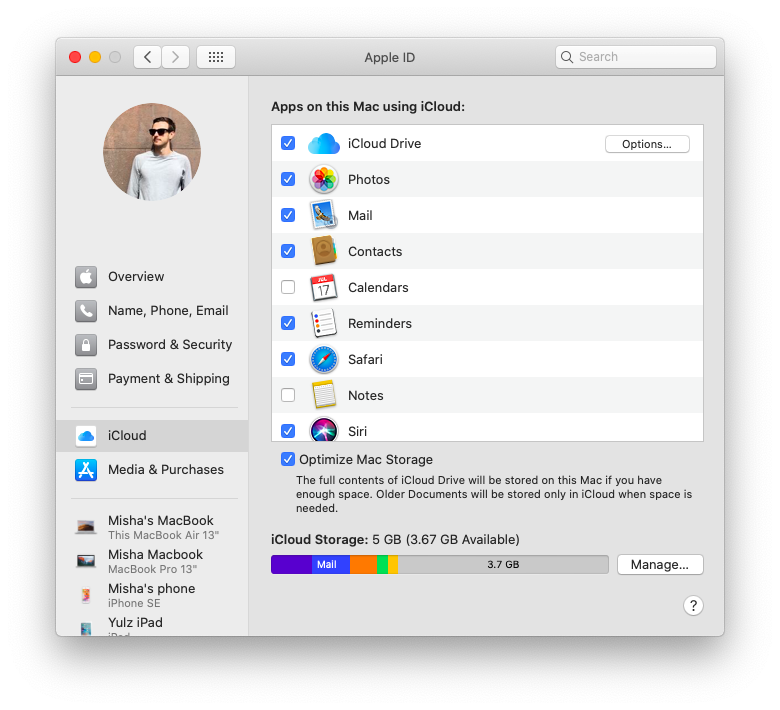 After you enable the sync, iCloud will upload all the photos from your devices up to the available amount of its storage.
How to upload photos to iCloud Files
If you're not too sure about how to get photos from iCloud to iPhone or iPad via Photos and would like to use something that resembles a good old folder structure — you can! Since iOS 11, all Apple devices have a new Files app, which connects directly to the iCloud Drive.
To upload iPhone or iPad images to Files:
Open the Photos app
Select the photos you'd like to upload
Tap the share icon at the bottom
Scroll down and tap Save to Files
Choose the appropriate folder (or create a new one) and then Save
To similarly share photos from your Mac:
Make sure you have the iCloud Drive option enabled in System Preferences ➙ Apple ID
In Finder, click Go ➙ iCloud Drive from your menu bar
Drag and drop any photos into the folder for them to start synchronizing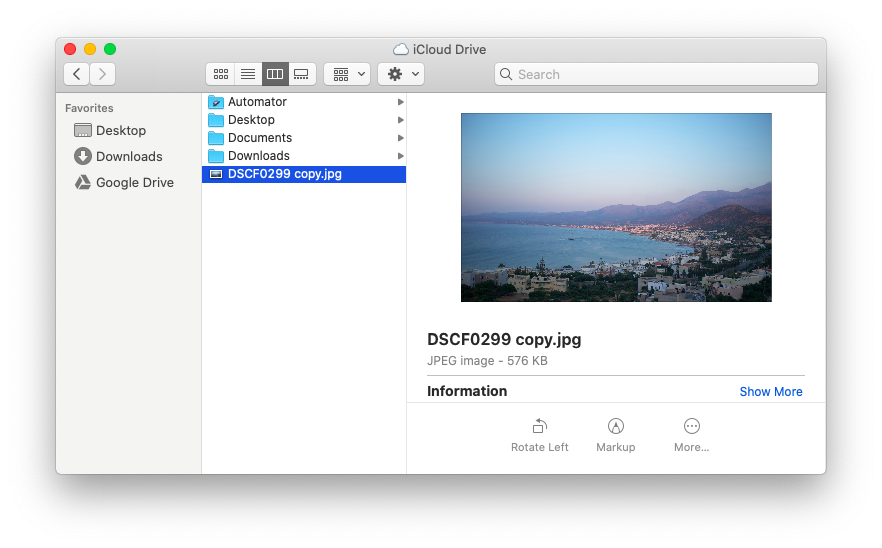 How to merge your images with Photo Stream
Since both iCloud Photos and iCloud Files consume your available iCloud Storage, you might wonder if there's an option to transfer lots of data without essentially paying for an online backup. And there is!
Possibly the best way to share photos quickly between Apple devices is by turning on Photo Stream, which will merge all photos from the last 30 days in a special album without taking any iCloud Storage space.
Here's how to transfer photos from iPad to computer and back:
Open Settings ➙ Apple ID ➙ iCloud ➙ Photos
Toggle Photo Stream to on
On your Mac, open Photos ➙ Preferences, switch to the iCloud tab, and check My Photo Stream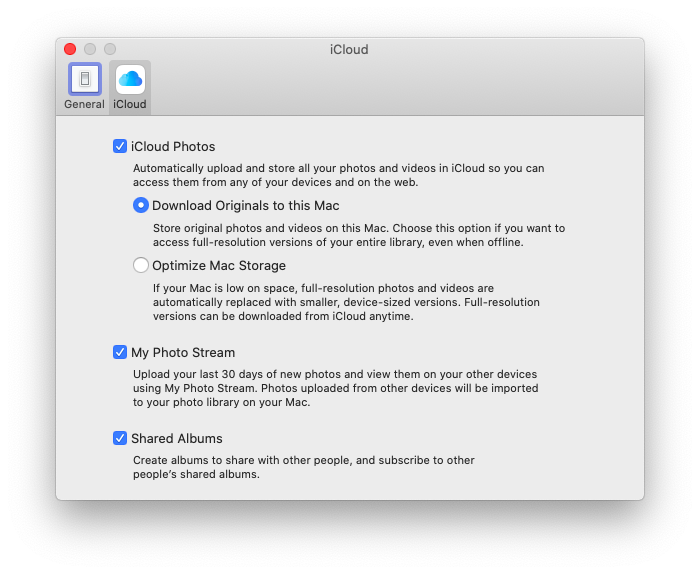 How to connect to the Photos app with a USB
So far, all the ways to transfer photos from iPad, iPhone, or Mac have been wireless, but what do you do in situations when WiFi is glitchy or not available? Good news is you can still transfer files to iPad from Mac using a simple USB cable:
Connect your iPad or iPhone to your Mac using a Lightning cable
To import images to your Mac, open Photos, click on your phone, select the pictures, and click Import
To import images to your iPad, open Finder, click on your phone, switch to the Photos tab, and check "Sync photos to your device from." Choose a folder, click Apply, and then Sync.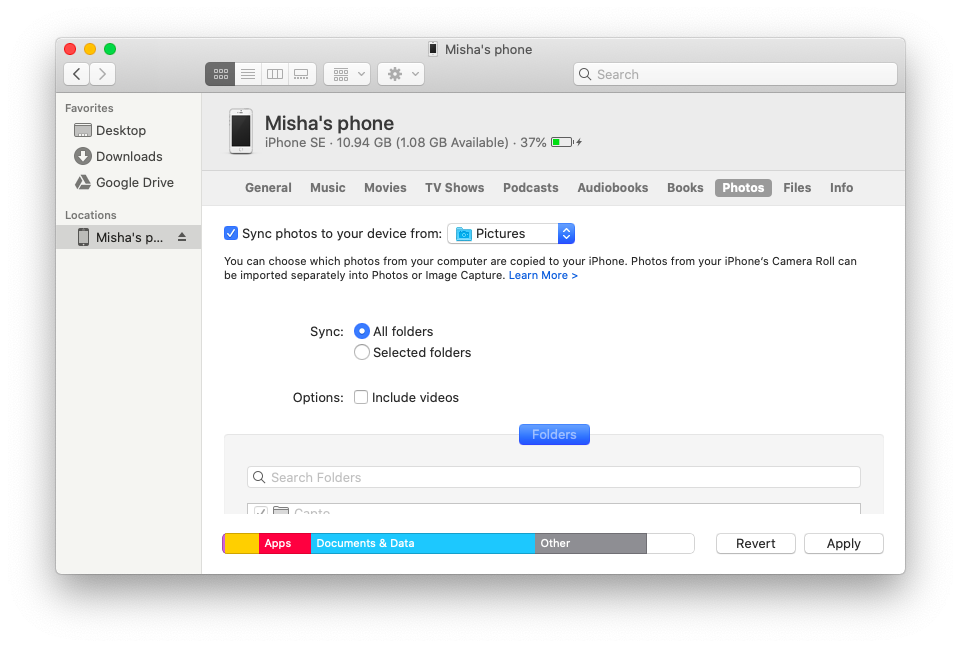 How to manage your whole photo library with ease
Whatever default solution to sync iPad and iPhone to Mac you choose, it won't be perfect or straightforward. For that, you need a proper media content manager like AnyTrans for iOS.
AnyTrans for iOS is an easy-to-use tool that enables you to bring your iOS and macOS devices into complete sync at the click of a button:
Open AnyTrans on Mac and connect your iPhone or iPad
To transfer iPad pictures to Mac, click Photos and then simply drag and drop your library
To transfer files to iPad or iPhone, just drag and drop photos onto the icon for your device within the app.
You can do the same with music, videos, contacts, apps, and other types of content.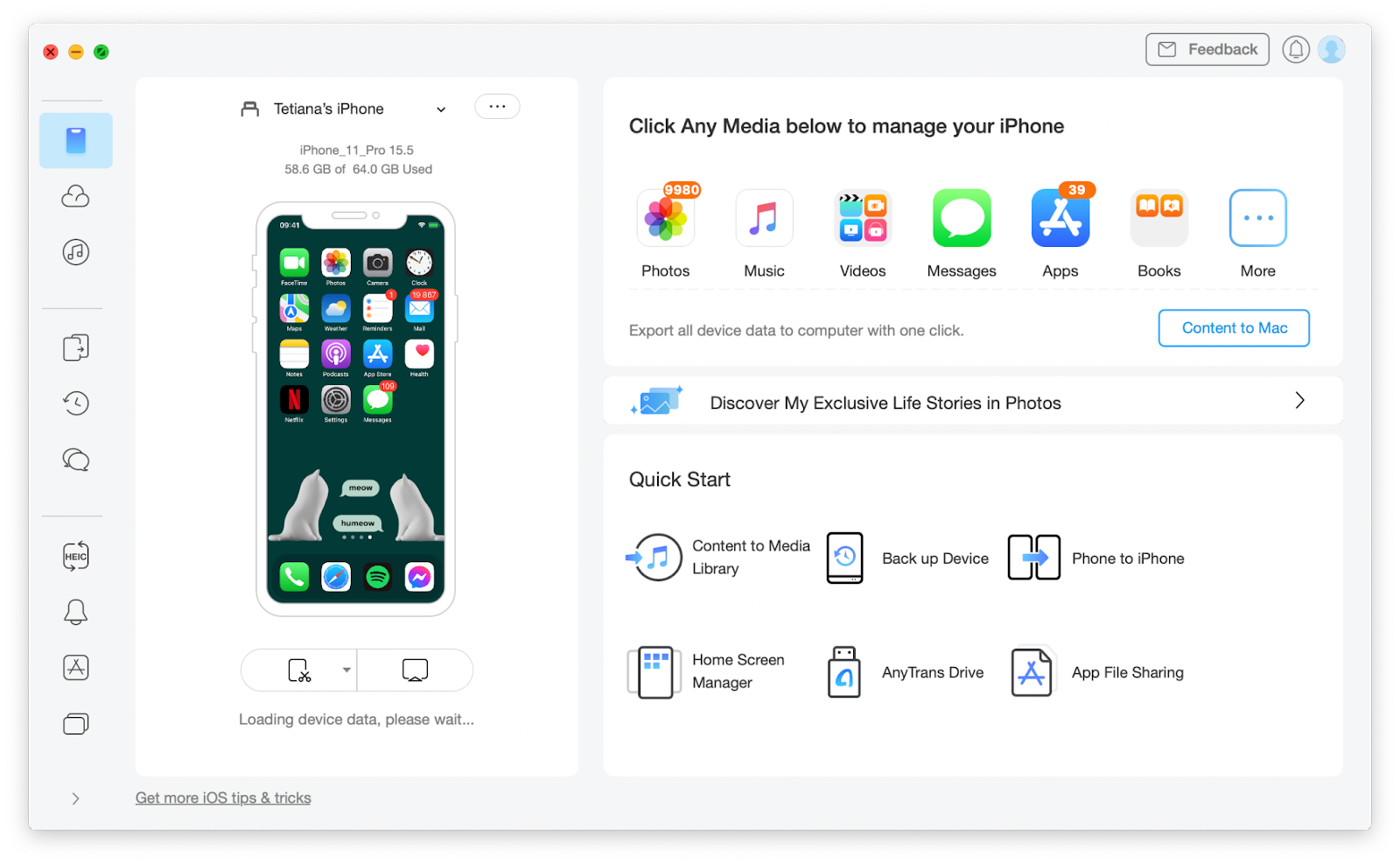 How to synchronize photos across your devices
While AnyTrans covers you for all targeted media transfers, what if you just want to make sure your iPad or iPhone photos are stored safely somewhere on your Mac? The best app to use here is ChronoSync Express.
ChronoSync Express is a synchronization and backup manager that runs on all of your devices and keeps specific folders up to date, without you even lifting a finger. Just set up a recurring backup once and enjoy your newly found peace of mind, with all your media stored properly for years to come.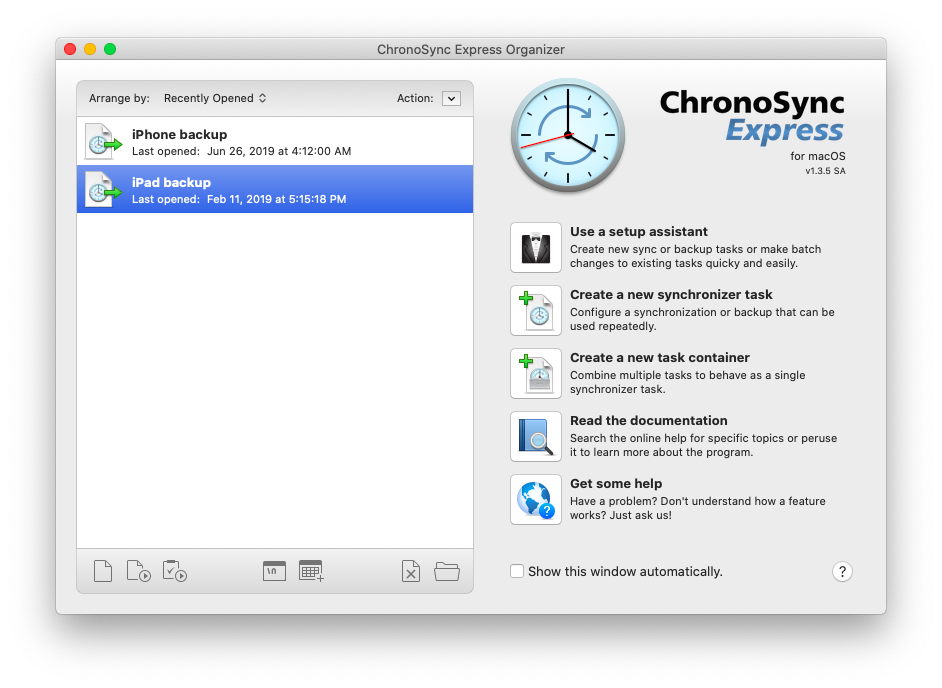 How to reduce your storage needs in seconds
Every time we're talking about transfers, backups, and media, the question of available storage space inevitably arises. Whether it's in the iCloud Drive you're paying for or just in your Mac, storage is valuable. So what's the best way to preserve your free space?
Gemini is a nifty macOS utility that instantly scans your laptop for any duplicate or even similar files and suggests the ones you should get rid of. Within seconds you can potentially free up gigabytes of space without losing any valuable information. Here's how it works:
Open Gemini
Drag and drop a folder with iPad pictures of any size
Click Scan for Duplicates
When the process is over, Review Duplicates
Check all the files you don't need and click Remove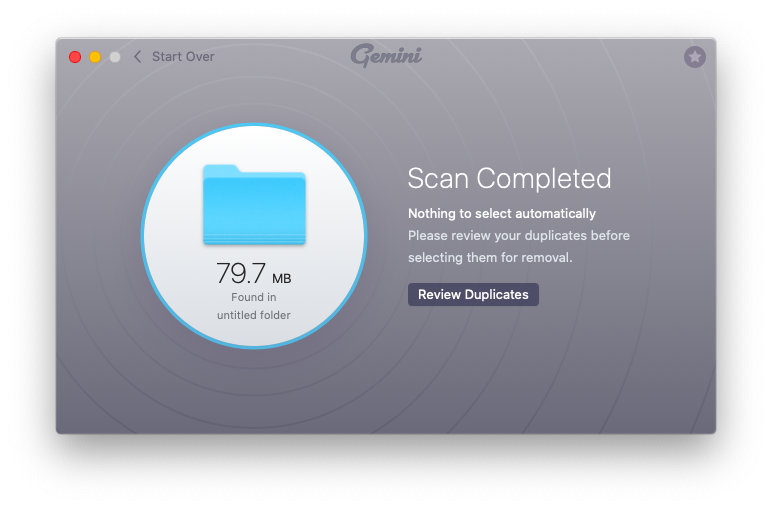 So when it comes to learning how to transfer photos from iPhone to iPad or Mac, you just need to remember a few essential apps: AnyTrans for copying specific images, ChronoSync Express for synching entire folders, and Gemini for getting rid of duplicates.
Best of all, you can try AnyTrans, ChronoSync Express, and Gemini absolutely free for seven days through Setapp, a platform with more than 170 outstanding Mac apps for every task you can imagine. Download every single one and see for yourself today — at no cost!