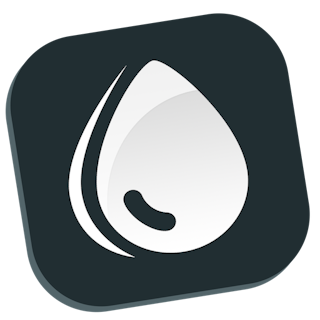 Dropshare
Share files online in a snap
The number of cloud storage services available to you might be overwhelming, right? Imagine that you can now use one secure platform, which brilliantly works with your favorite cloud hosting providers. Like that? Dropshare is the app you should definitely try. With its powerful ecosystem, this robust file sharing app is what you need if you work with different files online and often need to limit shared links access. Upload files with the drag-and-drop functionality in bulk, share files or images with family, mates, customers, and colleagues in a secure way, set a password to your links. In general, easy and fast sharing capabilities, drag & drop upload, secure links are only some of the app's options you can expect from it. Reveal them all!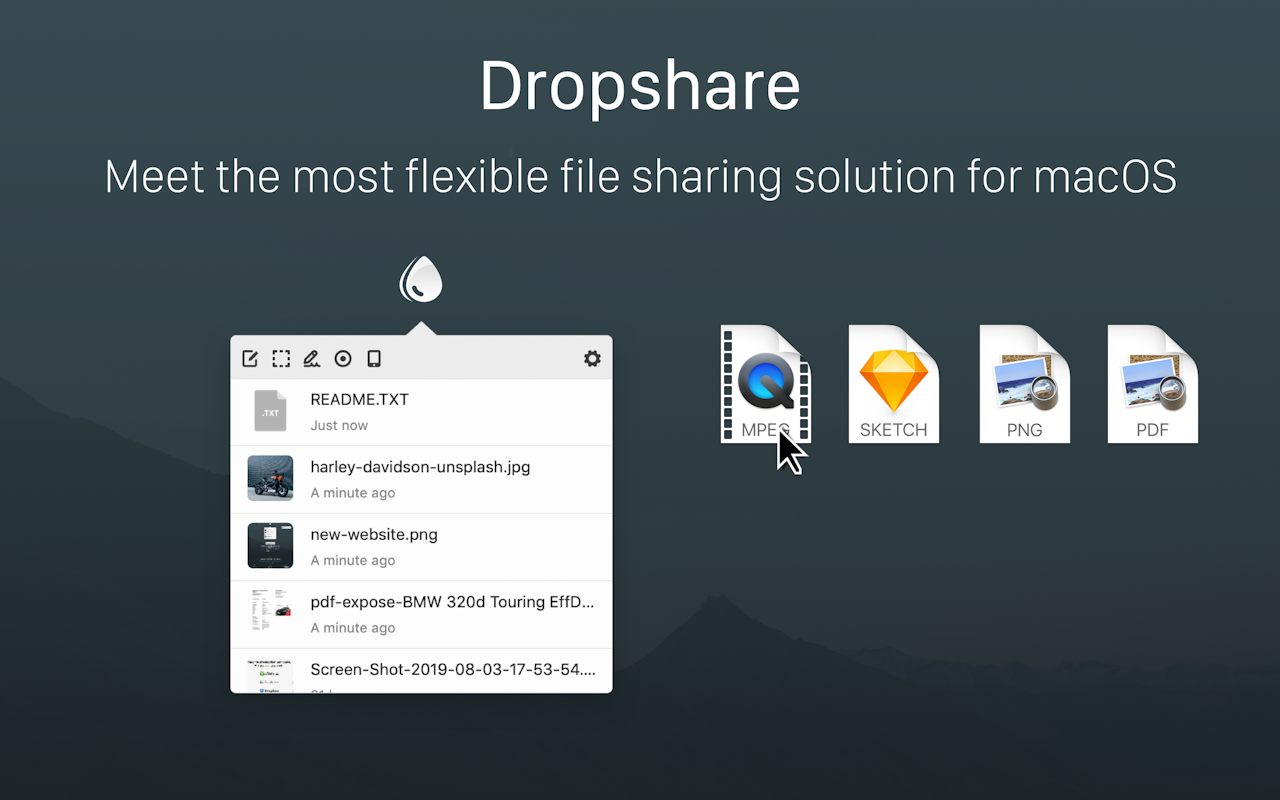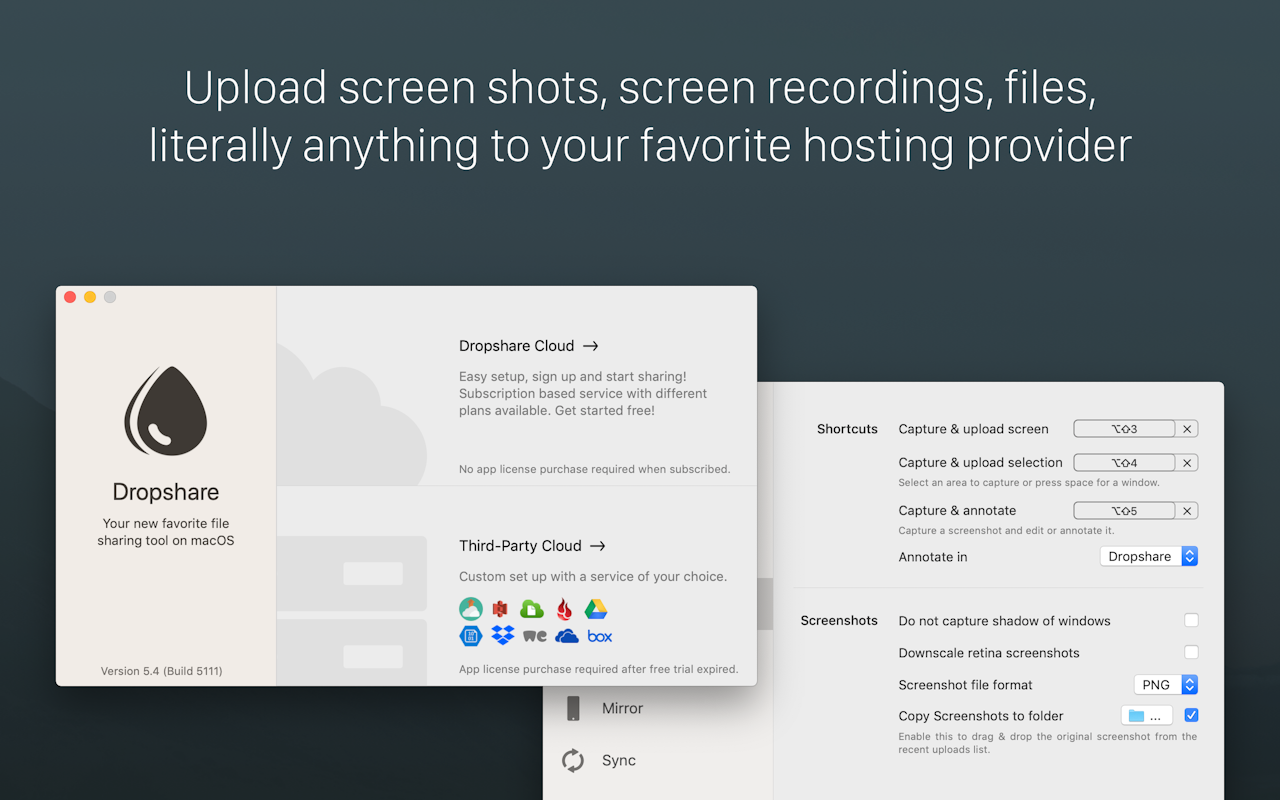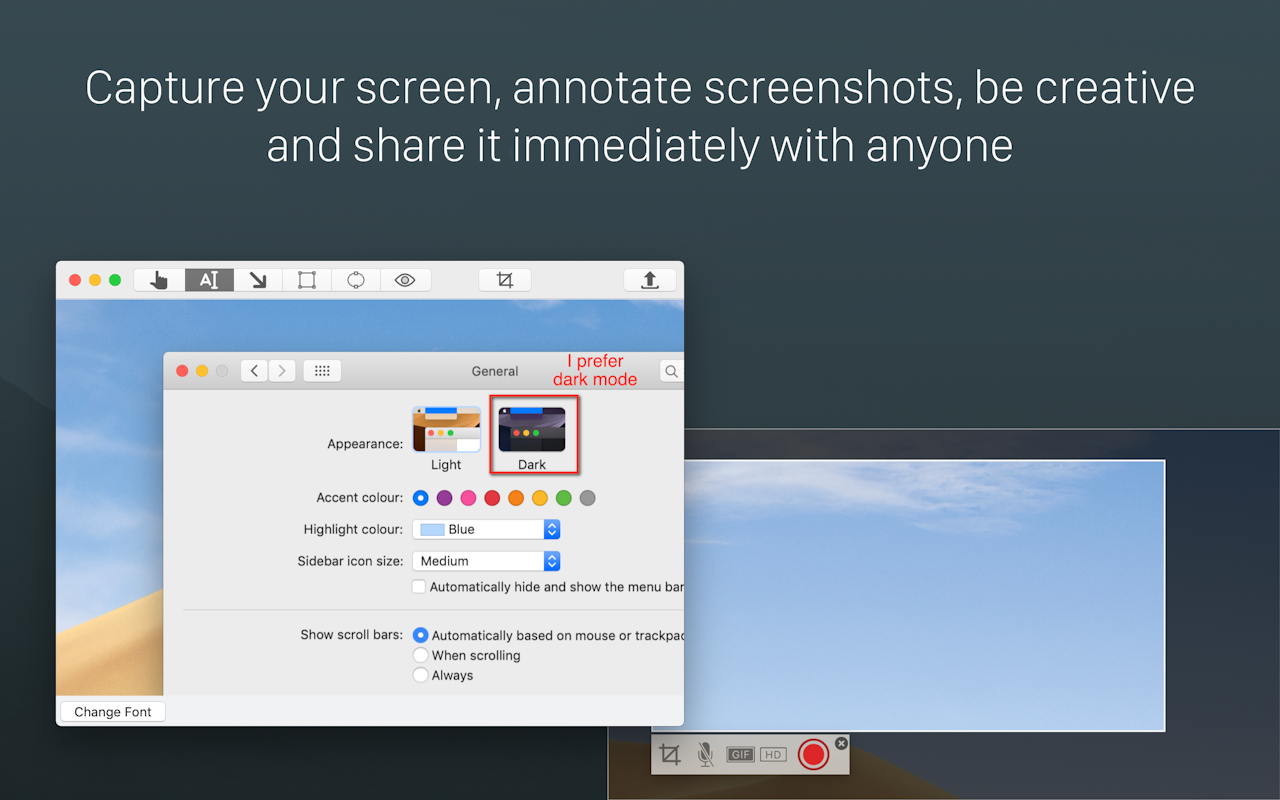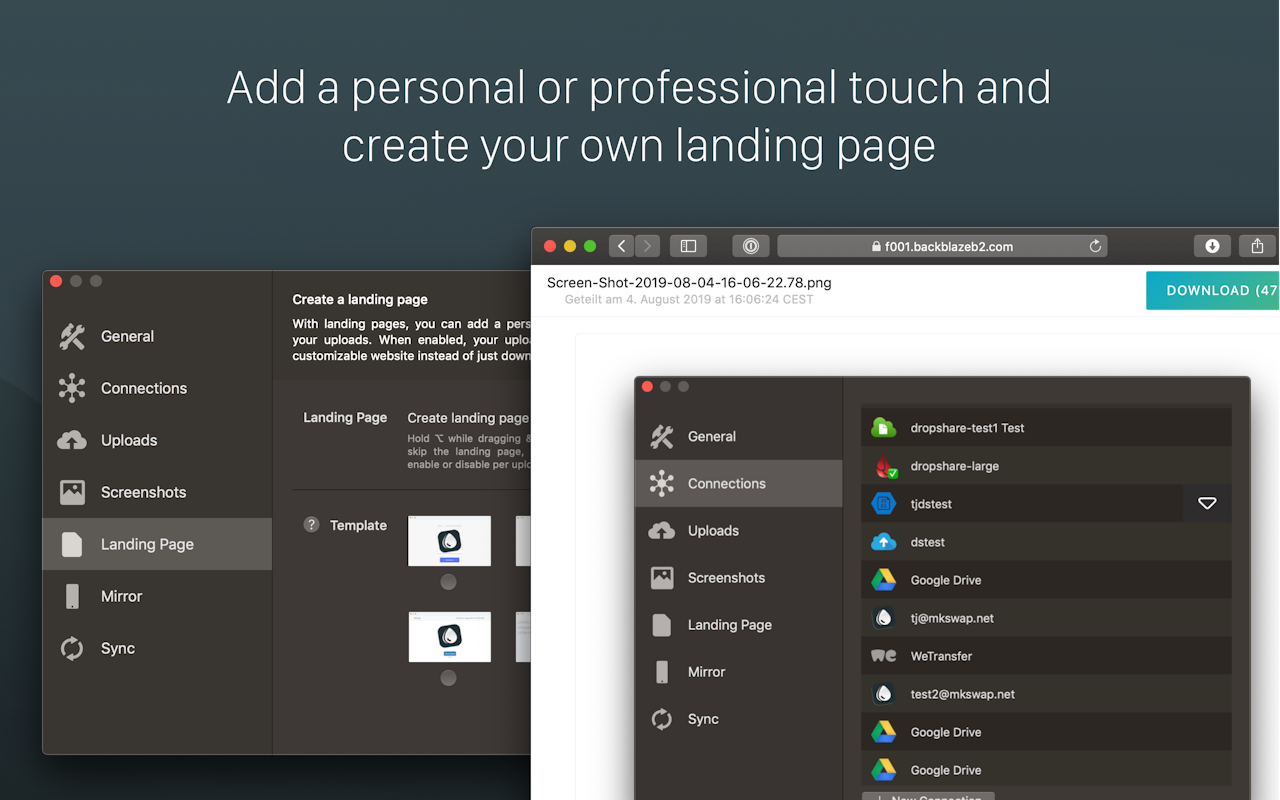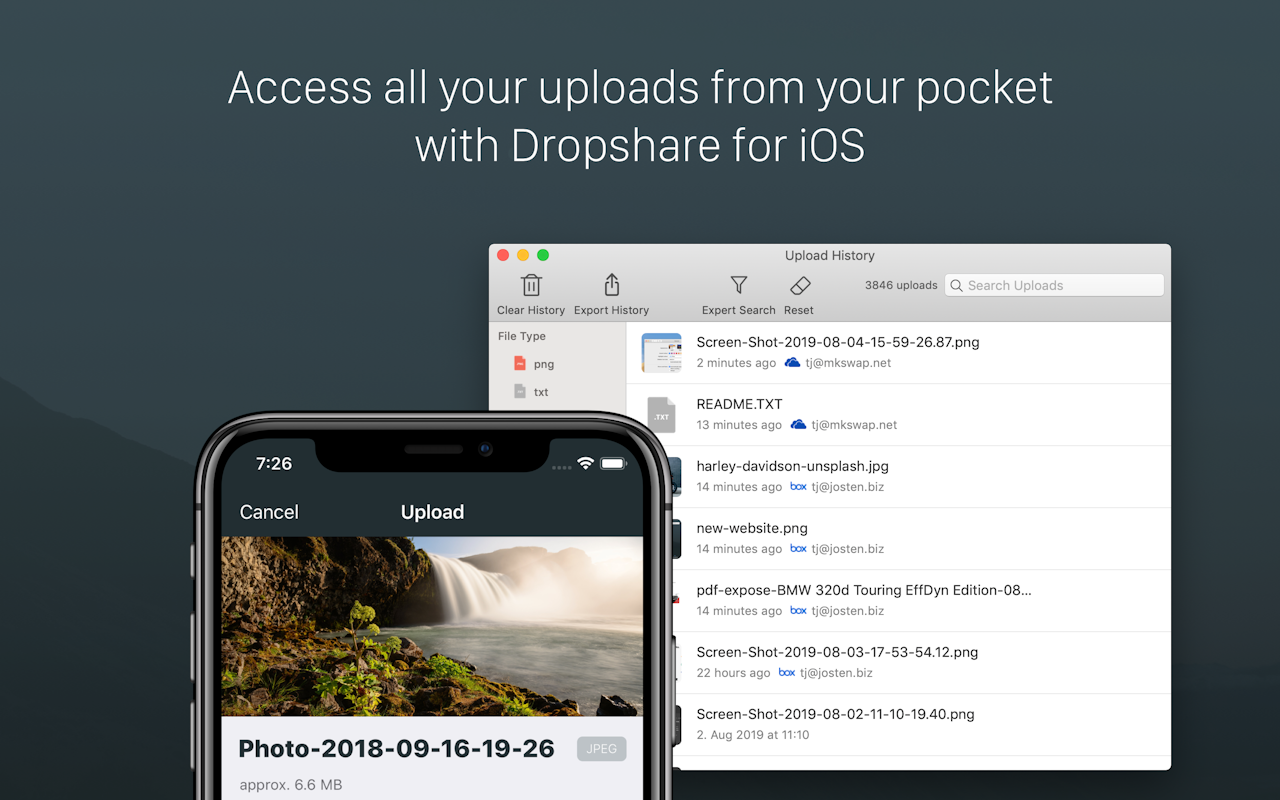 Dropshare features
Drag & drop upload
Securely keep your files, documents, and photos easy accessible from anywhere. Bring them to Dropshare. Quickly and easily add any documents, files, images and folders to your Dropshare account by using drag and drop right onto the Dropshare menu app.
Auto uploads of screen captures
Take screen captures or screen recordings and the files will be automatically saved to your Dropshare account. It definitely feels like a native macOS feature. Effortlessly share anything that is on your screen. Annotate screenshots.
Send secure download links
Protect your content from others, share password-protected download links. In that way, only a person who knows the password can view what's inside. For more security concerns, use automatically expiring links. Set the period of time your link is accessible.
Keyboard shortcut capabilities
There are options that should be a click away, right? Set ultimate keyboard shortcuts to your requirements. Enjoy having the possibility to complete tasks faster and in a more convenient and common manner.
Upload history synchronization
Have all your upload history from all your devices at your fingertips. As mentioned in the opening, this robust file sharing service supports major cloud hosting providers. So, you can use it to work them all.
Consistent markdown notes
You may make up markdown notes from the clipboard or use the in-built note editor. Any time such a demand occurs, make a template for you own using HTML, CSS or JavaScript.
We love Setapp
---
Very impressed with World Clock Pro @setapp @minimuminc. Making light work of time differences 🤘yew. How MacOS still doesn't have some kind of digital clock widget is mind boggling.
jessengatai
I have used Endurance (http://enduranceapp.com ) which is on @setapp to try and extend my battery life, 12 hour flight from Vienna to LAX and I spent about 8 hours working on an essay - not bad going!
Rosemary
Wow just downloaded Setapp for my Mac - the value here is amazing. Some of the apps cost more than the monthly subscription alone and there are some amazing apps like Ulysses, RapidWeaver etc. @setapp
Mark Mitchell
Discovered @PDFpen via @Setapp. Worth it just for the stellar OCR job it does on poorly-scanned assigned readings. Now to start playing with all those PDF editing features...
Nate Dickson