How To Use AirDrop On Mac
Debuting back in 2011, AirDrop on Mac has long been a favorite of users looking to wirelessly send files between their Apple devices. Windows may have added Near Share in 2018 but, because it only supports sharing between PCs and not mobiles, Apple fans will inevitably consider their iPhone and MacBook AirDrop functionality to be the original and best.
There's no denying that the principles behind the app are convenient, but how does AirDrop work? It couldn't be much simpler, as the only requirement for getting it to do its job is that both of the relevant devices (iPhones, iPads, MacBooks, etc.) are on the same WiFi network and have Bluetooth enabled.
That's not to say, however, that AirDrop iPhone to Mac file transfer is always the most suitable option. Below, in addition to explaining how to turn on AirDrop Mac and use it, we'll be looking at how to get the most out of wireless transfer for iOS and some other apps that make for a great alternative when you encounter AirDrop not working.
Tips For Enabling And Using AirDrop
Because AirDrop is a native macOS app it's pretty easy to learn how to AirDrop. There's no need, for example, to download any additional software when you're looking at how to turn on AirDrop on Mac, iPhone, or iPad.
Once you've made sure that you're connected to a WiFi network and have Bluetooth enabled, which is effectively how you turn on AirDrop, just follow the steps on how to AirDrop from Mac to iPhone below:
Select Go ➙ AirDrop from Finder's menu bar, or select AirDrop in a Finder Window, or open the file you want to send and click Share within its app, or Control-click a file in Finder, choose Share from the shortcut menu, and select AirDrop

Click and drag one or more documents over the user you wish to send the file(s) to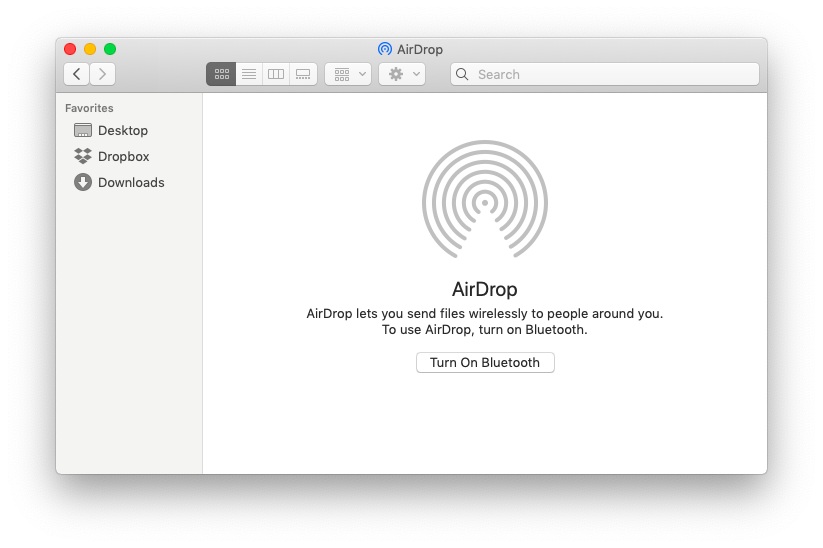 Can you AirDrop from iPhone to Mac too? Absolutely. All you need to know about how to AirDrop from iPhone to Mac when sharing content from Photos, Safari, or anywhere else is just to tap on the Share icon from the file you want to send and choose the recipient.
With the exception of older hardware, such as a pre-2012 MacBook, AirDrop will automatically find all devices in the area that are connected to WiFi and have Bluetooth enabled. Selecting "Don't see who you're looking for?" will usually fill in any blanks for older devices.
If the iPhone you want to send files to still isn't showing up, go to Settings ➙ General ➙ AirDrop to make sure that receiving is set to Everyone or Contacts Only (if the Mac is connected to one of the iPhone's contacts).
Better AirDrop alternatives for Mac
Although AirDrop on Mac (and iPhone) is a fantastic app, and the question of how to AirDrop is a pretty simple one to answer, its scope is rather limited. Sending files back and forth without using email or USB connections is useful, but there are other file transfer apps for Mac out there that offer more versatility.
AnyTrans for iOS is one such example, which allows for:
Categorized syncing of files on iPhone or iPad and Mac

Migration of content to a new device, or from an old device to iCloud or iTunes

Scheduling of automatic (not possible on AirDrop!) iPhone to Mac backups

Usage of iPhone or iPad as a USB drive

Built-in media downloading from over 900 sites, including YouTube and Dailymotion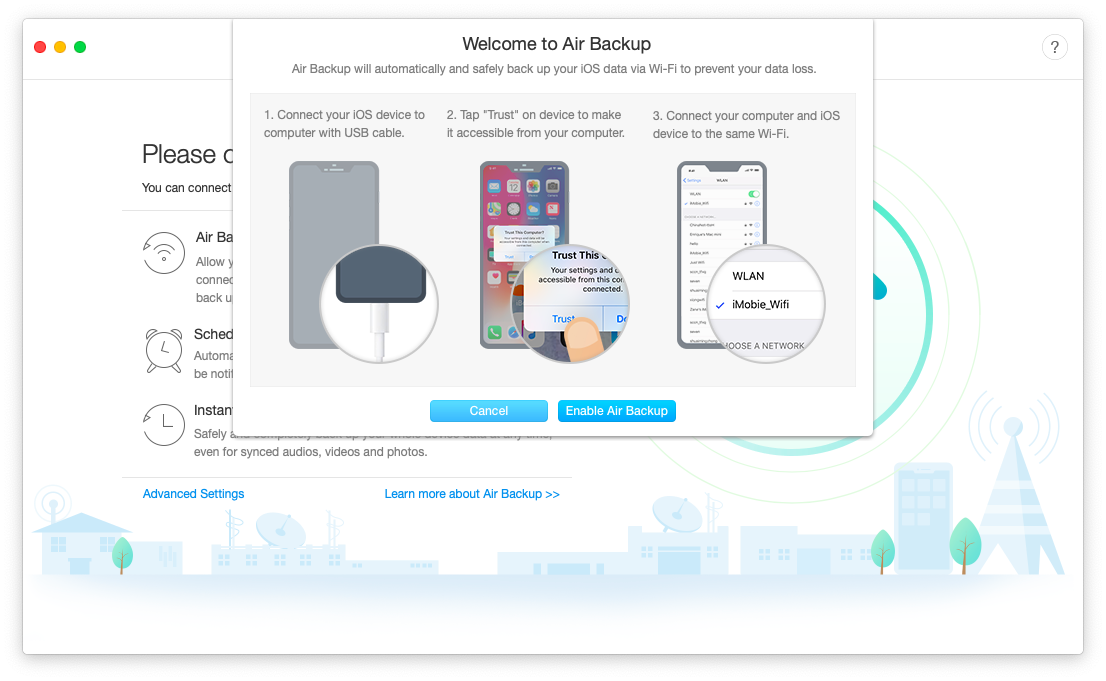 All you need to do to unlock all of these features is connect your iPhone or iPad, and it'll be added to the Device Manager area of the app. While it's easy to find yourself asking questions like "where does AirDrop go on Mac?" there's no worry of that with AnyTrans, since everything you need can be accessed from within the app.
AnyTrans for iOS doesn't currently allow for wireless connection but, despite that, it still feels sort of like a spiritual successor if you know how to AirDrop from iPhone to Mac because of how easy it makes transferring files. If you've ever tried to do this using iTunes, Photos, and the like then you'll know that the process can be a bit clunky.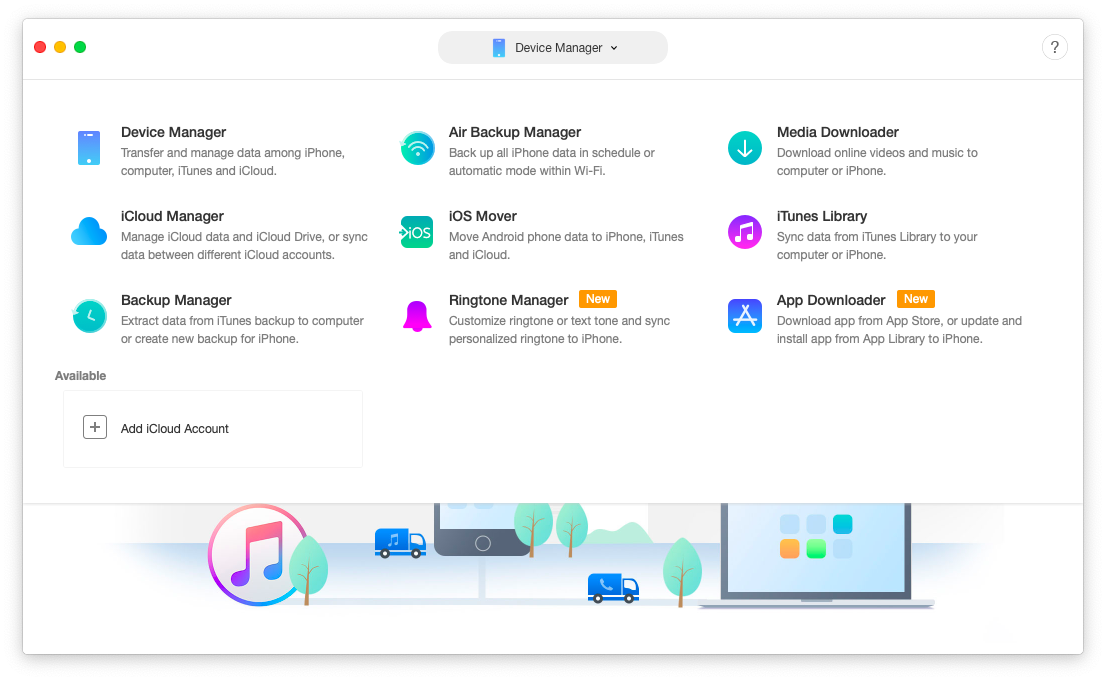 Resolving common AirDrop problems
Aside from the issue of not being able to connect with the device you want, which is usually due to one or both of them having receipt permissions set up incorrectly, two of the most common MacBook AirDrop problems are as follows:
Being overwhelmed by duplicate files on your iPhone or Mac

Losing AirDrop files because of where they are sent to
The solution to the first of these is simple: download an app like Gemini.
With a single click of the large plus button, Gemini will search your Mac for duplicate or similar files (just in case you've been tweaking a design project and sending it back and forth to yourself) and give you the option to Review Results to remove them manually or use Smart Cleanup to purge them automatically.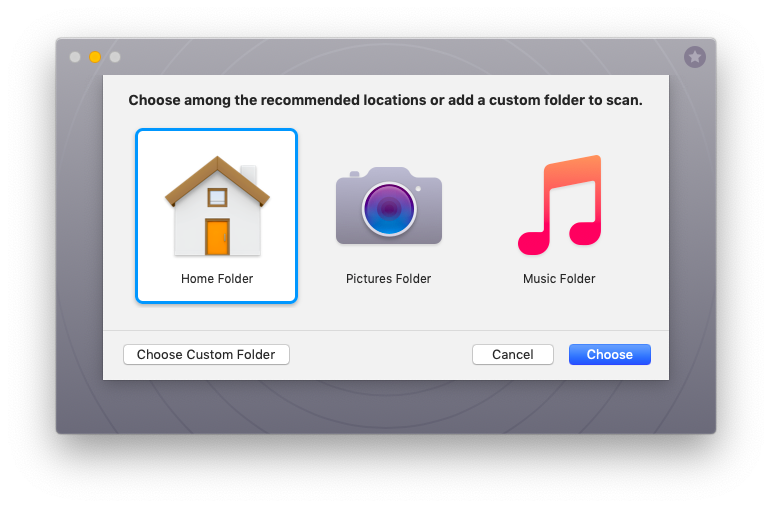 To address the second problem, we need to ask the following question: "Where do AirDrop files go?" The answer is that the destination folder of AirDrop files sent from iOS is the Downloads folder on your Mac.
With most of us downloading a huge number of images, documents, and email attachments every single day, it's unsurprising that many AirDropped images accidentally get deleted when people clear out their Downloads folder. That's one common cause of people complaining about AirDrop not working for them.
Apps like Disk Drill can be used to search your hard drive for lost files, including the ones that have previously been deleted. When you load up the app, you'll want to find the Recover button next to the relevant disk.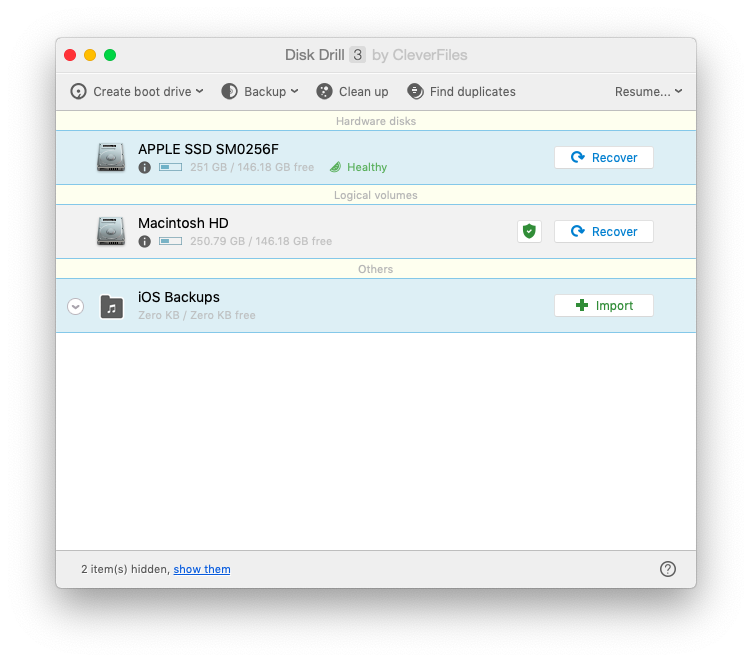 Click Recover and the app will, given some time, generate a list of recovered and reconstructed files that you would otherwise be unable to access. If you remember anything about the file you're looking for then you can filter by name, type, size, or date deleted.
Once you've found the file, you can restore and save it somewhere else, but probably not your Downloads folder if you're worried you'll just do the same thing all over again.
Is Airdrop on Mac future-proof?
When it works, using AirDrop iPhone to Mac functionality is a hugely convenient way to ping files back and forth between your devices. Unfortunately, AirDrop not working as it should is a relatively common complaint from Apple users. And as we've seen above, even when it does work, there's a risk of clogging up your devices with duplicate content or files being lost.
Fortunately, the apps mentioned here can help to remedy those issues. And if you simply can't get to grips with how to use AirDrop on Mac, you now know that there are wired alternatives out there like AnyTrans for iOS.
It's clear from the likes of AirDrop and Handoff, which enables users to start looking at something (e.g. web pages, calendar entries, or contacts) on one device and pick it up on another, that Apple intends to focus their efforts on wireless file transfer. That's not to mention the growing range of wireless charging products supported by their devices.
In Apple's world the future is wireless and learning how to AirDrop from iPhone to Mac, and vice versa, is certainly a part of that. It's worth getting on board now so you're prepared for what comes next, but it doesn't mean that you should feel constricted by the current limitations of AirDrop on Mac or other wireless file transfer protocols.
Best of all, the apps described in this article are all available for a free trial via Setapp, a Mac platform for more than 150 best-in-class apps for anything from transferring files to optimizing your devices. Let slow transfers become a thing of the past.