Sounds good? Well it looks good too.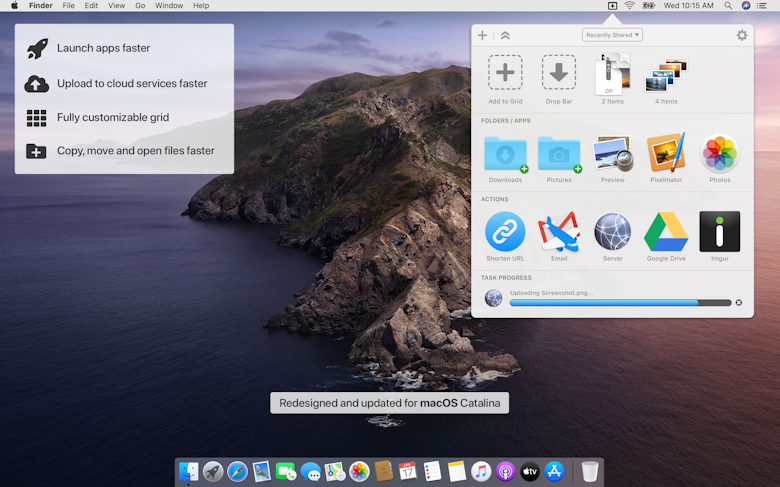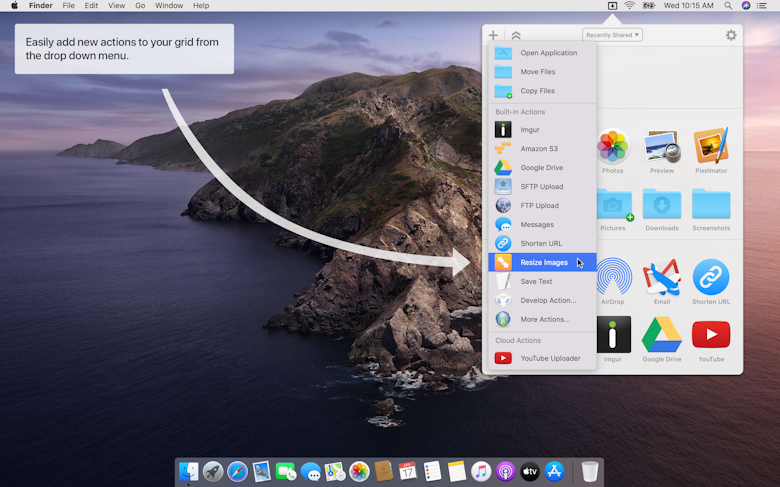 Dropzone features
Streamline everyday tasks
Add shortcuts to your Mac that you won't be able to live without. Dropzone sits quietly in your menu bar, ready to unleash speedy actions that will save you time every day. Simply set up your frequently used tasks in the app, then drag and drop files on top of the shortcut icons to execute. Once you install Dropzone, you'll barely touch the Dock and Launchpad ever again.
Clever shortcuts for clever people
Take productivity shortcuts to the next level. Move and copy files between folders, social networks, or across your other Macs. You can even drag and drop multiple files at once to perform bulk actions, including file compression. Take advantage of such shortcuts as hotkeys, URL shorteners, downloading YouTube videos with a simple URL paste, and even uploading files via FTP or Amazon S3.
Stay on top of progress
Never miss a beat with Dropzone's notification center integration. When an action is completed, Dropzone will notify you accordingly — it can even run actions in bulk using a powerful multi-tasking engine. You can then track the progress of each action at a glance in the Dropzone grid task area, where helpful animations will display the current status in easy-to-understand visual icons.
Stash files for later
Hide files you know you'll need later, instead of having to dig them up from their folders. Simply drop files into Dropzone's holding area, and they'll stay put until you're ready to use them again. The holding area is a feature you won't want to give up, proving incredibly useful for putting together documents that pull in from many sources.
Customize your grid
Configure and customize your Dropzone grid so that it works for you. Simply add applications, folders, or actions by dragging and dropping them on the Add to Grid area, and they're ready to go. You can then reorder them or set custom hotkeys for each action, allowing you to use Dropzone without touching your mouse or trackpad.
Write your own actions
Supercharge your actions with custom code. Dropzone lets you modify any of your actions or even create entirely new ones using Ruby or Python. The powerful scripting API unlocks unlimited potential for your future productivity. You can also share your custom actions with others, so that your whole team can take advantage of your genius.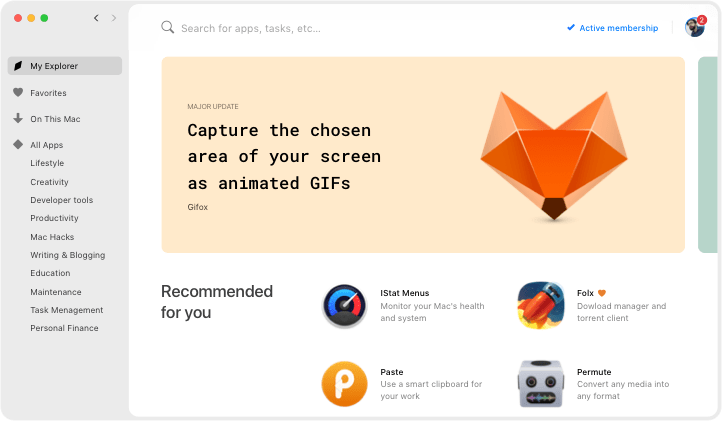 We love Setapp
---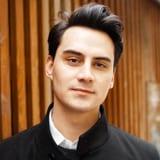 Very impressed with World Clock Pro @setapp @minimuminc. Making light work of time differences 🤘yew. How MacOS still doesn't have some kind of digital clock widget is mind boggling.
jessengatai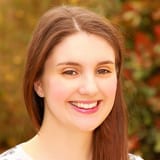 I have used Endurance (http://enduranceapp.com ) which is on @setapp to try and extend my battery life, 12 hour flight from Vienna to LAX and I spent about 8 hours working on an essay - not bad going!
Rosemary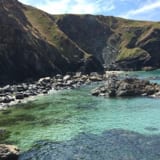 Wow just downloaded Setapp for my Mac - the value here is amazing. Some of the apps cost more than the monthly subscription alone and there are some amazing apps like Ulysses, RapidWeaver etc. @setapp
Mark Mitchell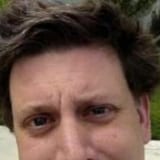 Discovered @PDFpen via @Setapp. Worth it just for the stellar OCR job it does on poorly-scanned assigned readings. Now to start playing with all those PDF editing features...
Nate Dickson