Here's how to change folder icon or color Mac
Your Mac relies on a calming shade of blue for all folders. It's fine for a few folders, but those of us who create multiple folders and subfolders end up awash in a sea of cyan.
Instead of reading folder names, you can change your Mac's folder icons or colors, making it easier to find the documents you need quickly. It also livens up your Mac's home screen or Finder!
We'll show you how to change Mac folder color, change Mac folder icon for easier navigation, and discuss the best ways to accomplish both tasks.
The easiest way to change folder icon on Mac
The best way to boost your productivity is through effective visuals to organize your desktop. A picture says a thousand words, so instead of relying on folder names to spot just the right place you can customize your folder icons.
Use Image2Icon app to transform your boring cluttered desktop with tons of blue folders into a fun collection of images and colors to fit the content in your digital binders. All you need to do are just two simple steps. First, drag an image you want to use as a folder icon into the Image2Icon: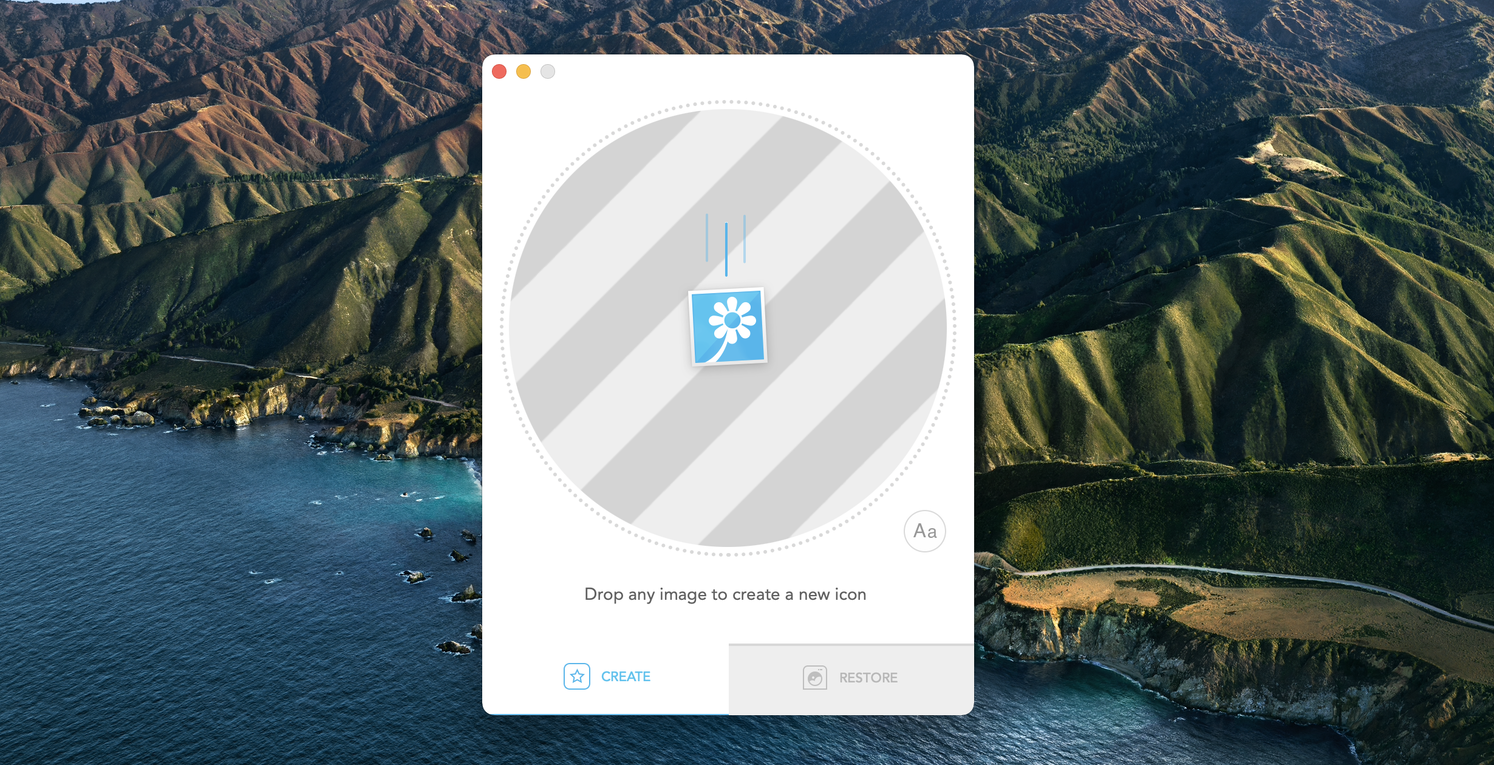 Next, select the shape of your icon and drag the folder you want to use the image for in the Image2Icon: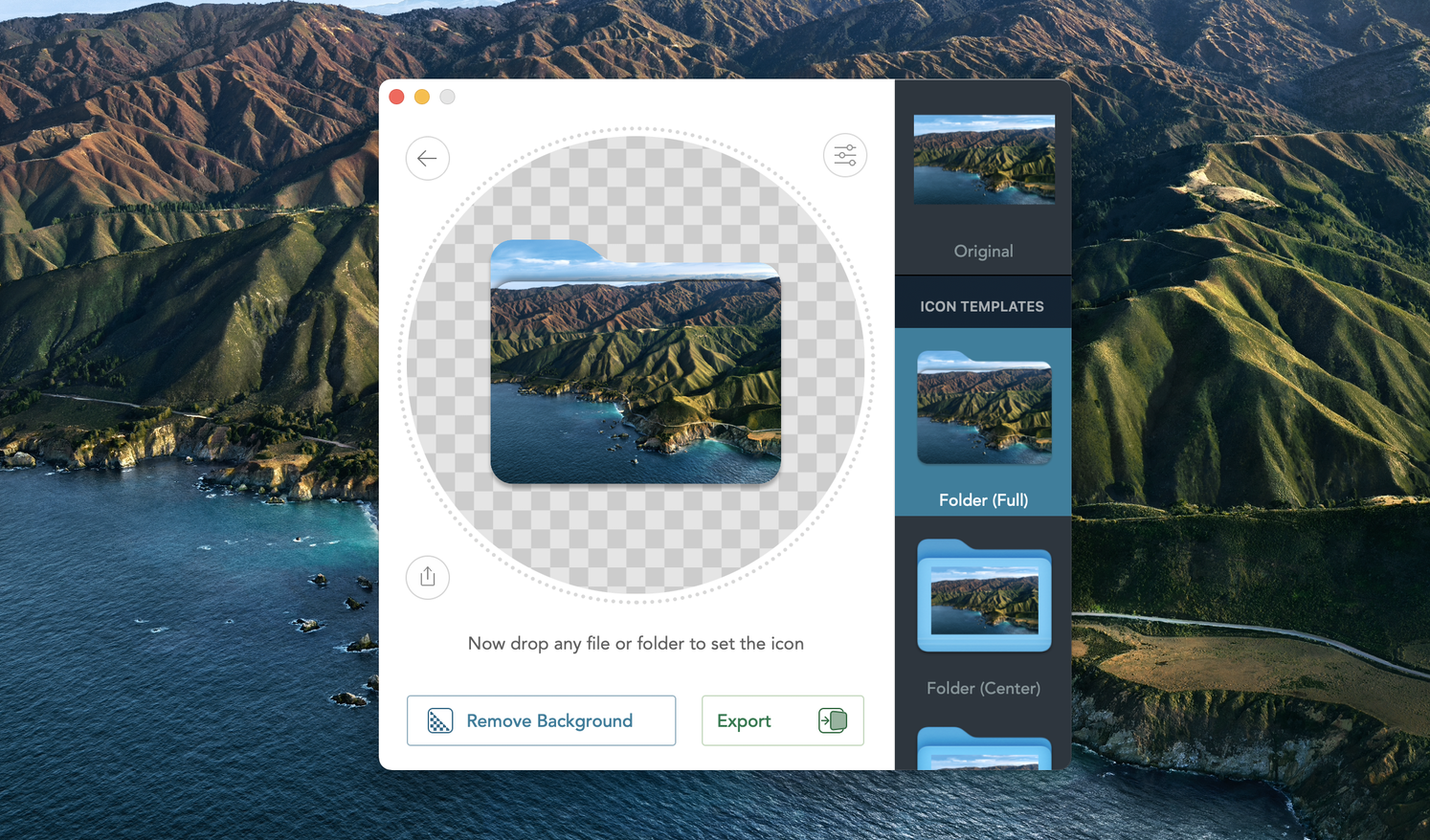 Done. Your folder now is a unique representation of its contents (or your personal visual concept for your digital workspace).
That's all it takes!
You can also revert any folder to its original icon by clicking the Restore tab in the app.
Manual way to change folder icon on Mac
Can you change folder icon Mac? Loading custom icons Mac folders for desktop needs is fairly simple, and changing a folder on your desktop to include a custom icon instead isn't difficult. Here's how:
Create a folder on your desktop by right clicking the desktop
Select "New folder" from the menu
Name your folder
Find an image from the web you'd like to use as your folder icon (Note: macOS is picky about the images it will allow. PNG files are the most successful, but may not always work.)
Download the image to your Mac
Right click the image and select "Copy"
Right click the folder you created on your desktop
Select "Get info"
In the menu that appears, select the folder icon. (Note: It will have a dark blue line around it to show it's been selected.)
With the icon selected, select "Edit" from the menu bar
Select "Paste"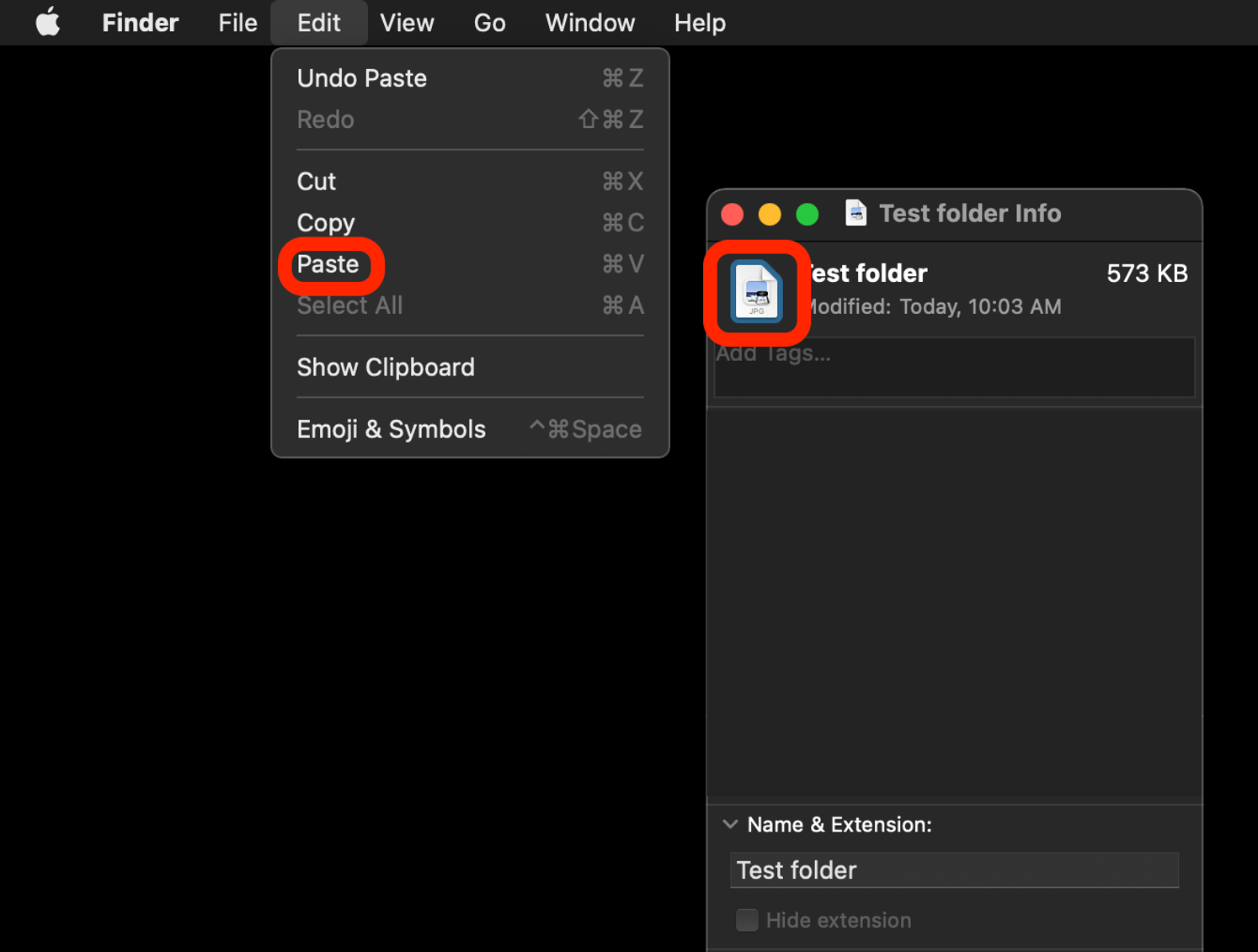 How to change folder color on Mac using Preview
Now that you know how to change folder icon Mac desktops don't easily allow for, and how to change folder color Mac the easy way, can you do it all without an app?
You can – but it's a long, arduous process. There's also no way to add custom icons Mac just doesn't allow for that. But if you'd rather go change the color of your desktop icons manually, here's how:
Create a folder on your desktop by right clicking the desktop
Select "New folder" from the menu
Name your folder
Right click the folder
Select "Get info"
In the menu that appears, select the folder icon. (Note: It will have a dark blue line around it to show it's been selected.)
With the icon selected, select "Edit" from the menu bar
Select "Copy" from the menu
Open the Preview app on your Mac
From the menu bar, select "New from Clipboard"
With Preview open, select the "Markup" tool
Select the color adjustment tool

Note: In macOS Big Sur, the color adjustment tool in Preview is the same as the color adjustment tool in apps like Photos: three sliders. In Catalina and prior, the color adjustment tool icon is a prism.

Adjust the temperature, tint, sepia, and other items as you like
When you're finished adjusting the color in Preview, select the folder in Preview
Press Command + C to copy it
Repeat the first five steps of this process if you've closed the "Get info" window
From the "Get info" window, select the folder icon again
Press Command + V to paste the new, colorful folder icon
Close the "Get info" window
That's a lot of steps! We're not sure why Apple doesn't want you changing folder icons or colors, but they definitely don't make it easy.
How to change folder background on Mac
You might not have realized it, but you can actually change the background of your folders on Mac. That's right, you can set a different background color to your Mac folders than the default white and you can even use an image as your background.
Let's see how to do this.
Open a folder you want to customize and find View in the top Finder menu. Click on it and select Show View Options.
Find the Background section and select Colour or Picture instead of Default.
If you pick Colour, you'll be able to select and preview the background color for your folder on the color wheel or other color picking tools. To do that, just click on the square with the background color that will appear once you click on Colour.
If you pick Picture, an empty square will appear with the instruction to drag your desired background image onto it. Drag and drop your pick and that's it!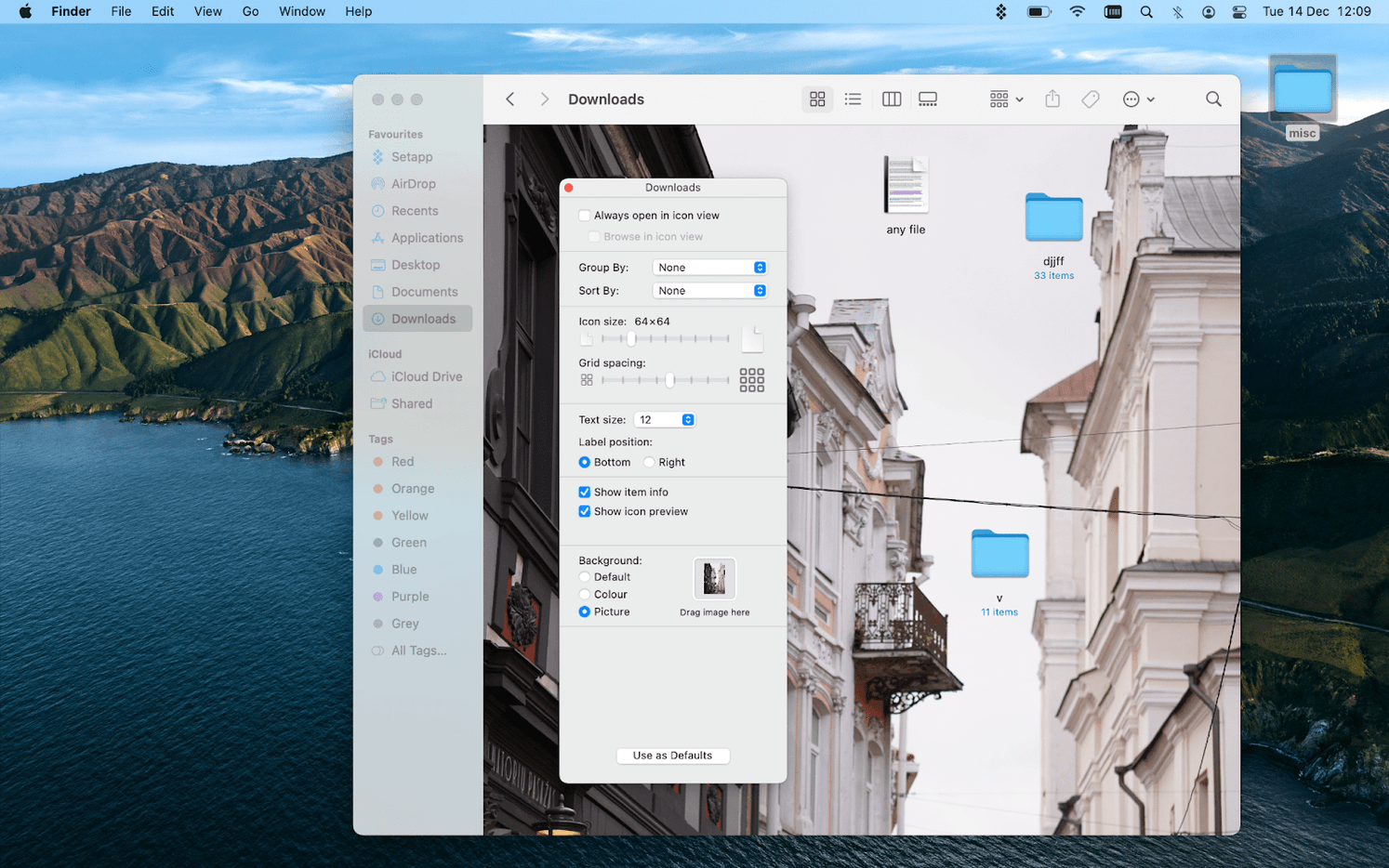 The backgrounds will only show up in Grid view though as List, Columns, and Gallery views don't support background colors or images.
And if your first thought was, "So can I make animated backgrounds for my folders and add them as GIFs?" then we've got some great news for you, because we've tried it and it works! Yes, dragging and dropping a GIF onto the Picture background menu option for a Mac folder resulted in an animated background for our selected folder!
Bonus tips for organizing your Mac
Organizing folders with snappy colors and changing icon Mac is a great way to stay focused. Keeping track of all the files you're working on can be difficult, but Trickster has you covered.
Like Declutter, Trickster lives in your Mac menu bar, tracking ever file, folder, and app you're working on or have opened recently. Trickster can automatically track your desktop activity, but you're also able to manually configure it to track only the items you want; file types, names, destinations, and folders can be targeted with Trickster.
In addition to finding your favorite files and folders, Trickster lets you open them right from the app. It's like Spotlight, just more proactive and customized to your needs. For keyboard warriors, Trickster supports hotkey switching to really speed up your workflow.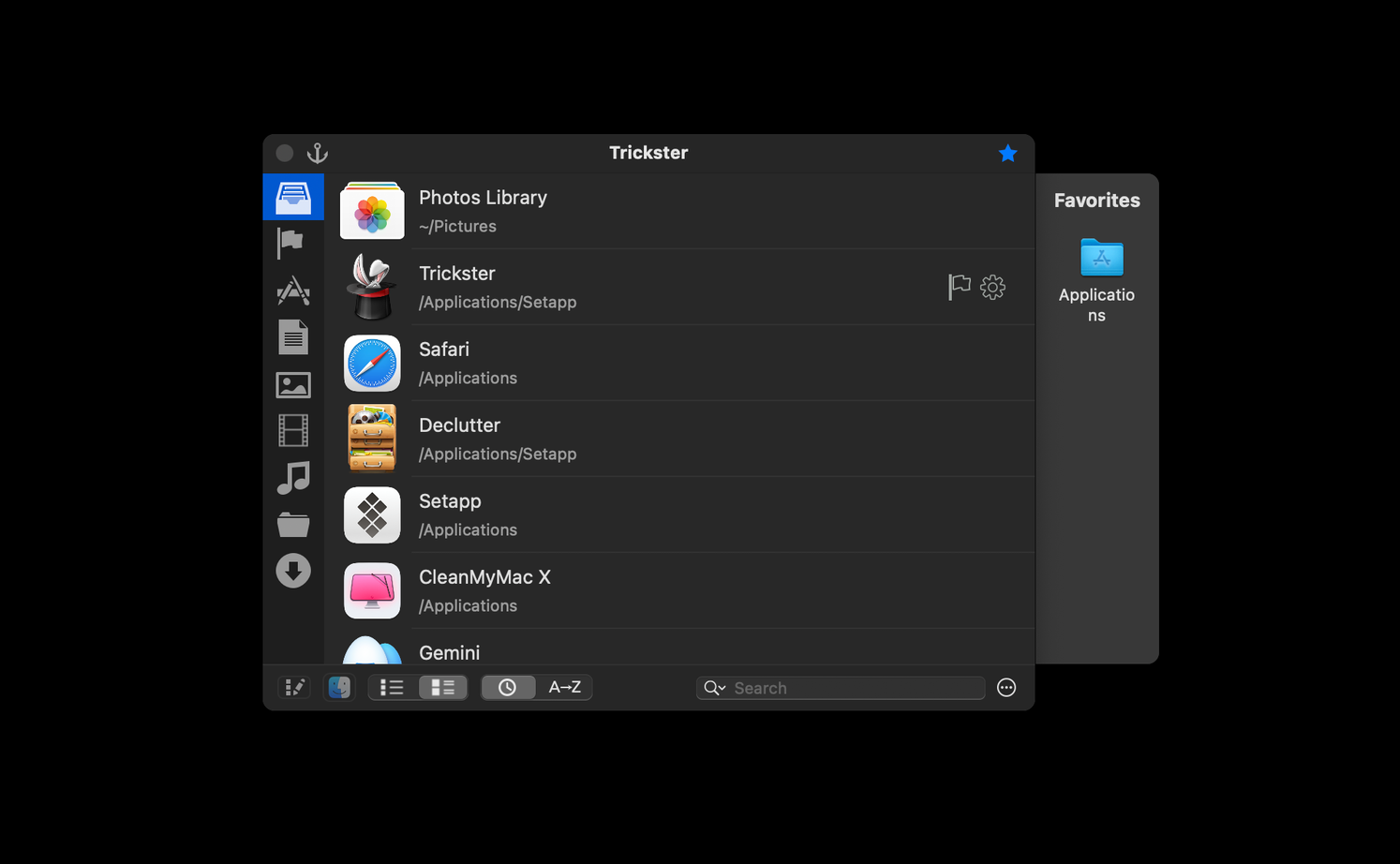 Organization matters, but so does keeping your Mac healthy. Adjusting files, folders, and documents can cause a lot of unnecessary data to pile up on your Mac. This is why you should have CleanMyMac X.
CleanMyMac X keeps your Mac clear of unnecessary files, thwarts privacy threats, and speeds your Mac up with its incredible Smart Scan module. Smart Scan helps you identify and clear up the simplest issues, but CleanMyMac X goes so much further.
Erasing malware, clearing your cache, optimizing your file system for faster content discovery, uninstalling or updating apps – all easy work for CleanMyMac X. It even helps you thin out downloads and mail attachments from dominating your Mac's storage space.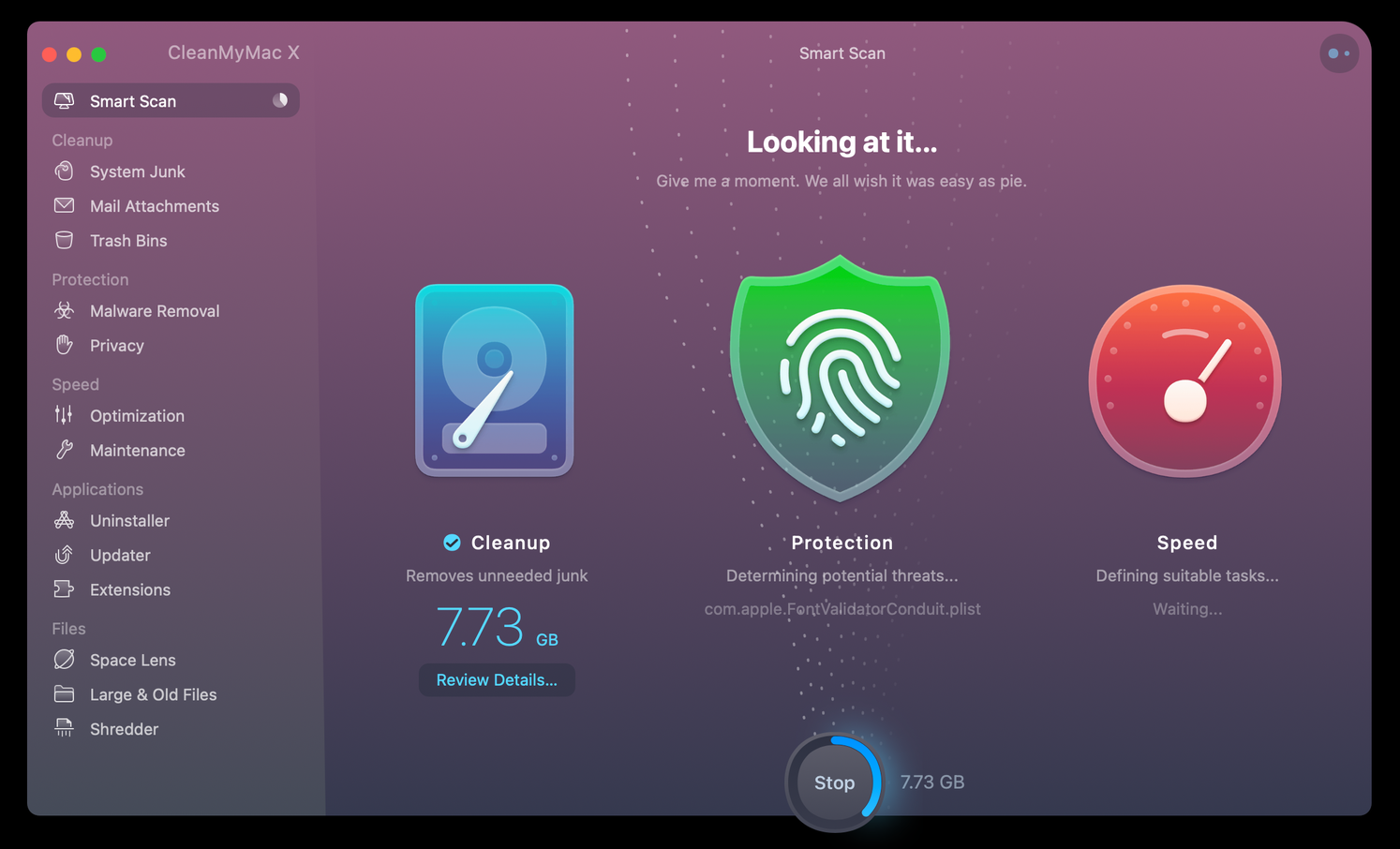 A sea of blue folders is boring, so why not liven them up with custom icons and colors? Image2Icon is a great app for those who enjoy colorful folders that reflect their ideas, content, and provide additional inspiration. Custom folder icons help identify what any folder is at a glance.
Trickster helps you stay productive, saving you tons of time wasted searching for files on your desktop or beyond. CleanMyMac X is simply the best tool for ensuring your Mac stays performant.
All three of these apps, as well as nearly 200 more, are available for free during a seven day trial of Setapp, an amazing suite of productivity apps for your Mac. During your week-long trial, you can try all of the apps you want without paying a dime. When the trial ends, continued access to the full Setapp catalog is only $9.99 per month.
Don't wait any longer; start your free trial of Setapp today!