Best fixes for AirDrop not working issues
AirDrop is one of the fastest and most convenient ways to wirelessly send files to people on the same WiFi. You can use it to instantly share images, documents, and videos without any file size limitations between Apple devices: Mac to Mac, iPhone to Mac, Mac to iPad, and so on.
Introduced back in 2011, AirDrop has become a feature that you expect coming built-in with your new iPhone and Mac. So finding yourself and your AirDrop stuck on waiting can be a frustrating experience. Luckily, there are more than a few tricks you can try to get your file transfer back up.
What are the most common reasons for AirDrop to misbehave and what can be done about it? Let's find out.
Why is AirDrop not working?
The two factors that influence AirDrop performance the most are software glitches on your device and connection problems. The great news for anybody trying to do something about AirDrop being stuck on waiting is that it's possible to take measures and fix both kinds of malfunctions.
How to fix AirDrop not working issues?
The first thing to do before you try tackling any system problems with AirDrop not working is to make sure that both of your devices:
Are made by Apple
Share the same WiFi or Bluetooth connection (are within at least 30 feet from each other)
Are unlocked
If the problem persists, consider the following methods to fix your troubles with AirDrop.
Check your device's compatibility with AirDrop
A good place to start when you're wondering why is AirDrop not working, is to make sure that both of your devices support AirDrop.
Devices compatible with AirDrop include:
Any iPhone or iPod Touch running iOS 7 or later
Any iPad running iPadOS 13 or later
Any Mac running OS X Yosemite or later
You can also easily check if your device supports AirDrop by going through the list of available apps in Settings on iOS (Settings ➙ General ➙ AirDrop) or in the Finder menu on macOS (Finder ➙ Go ➙ AirDrop).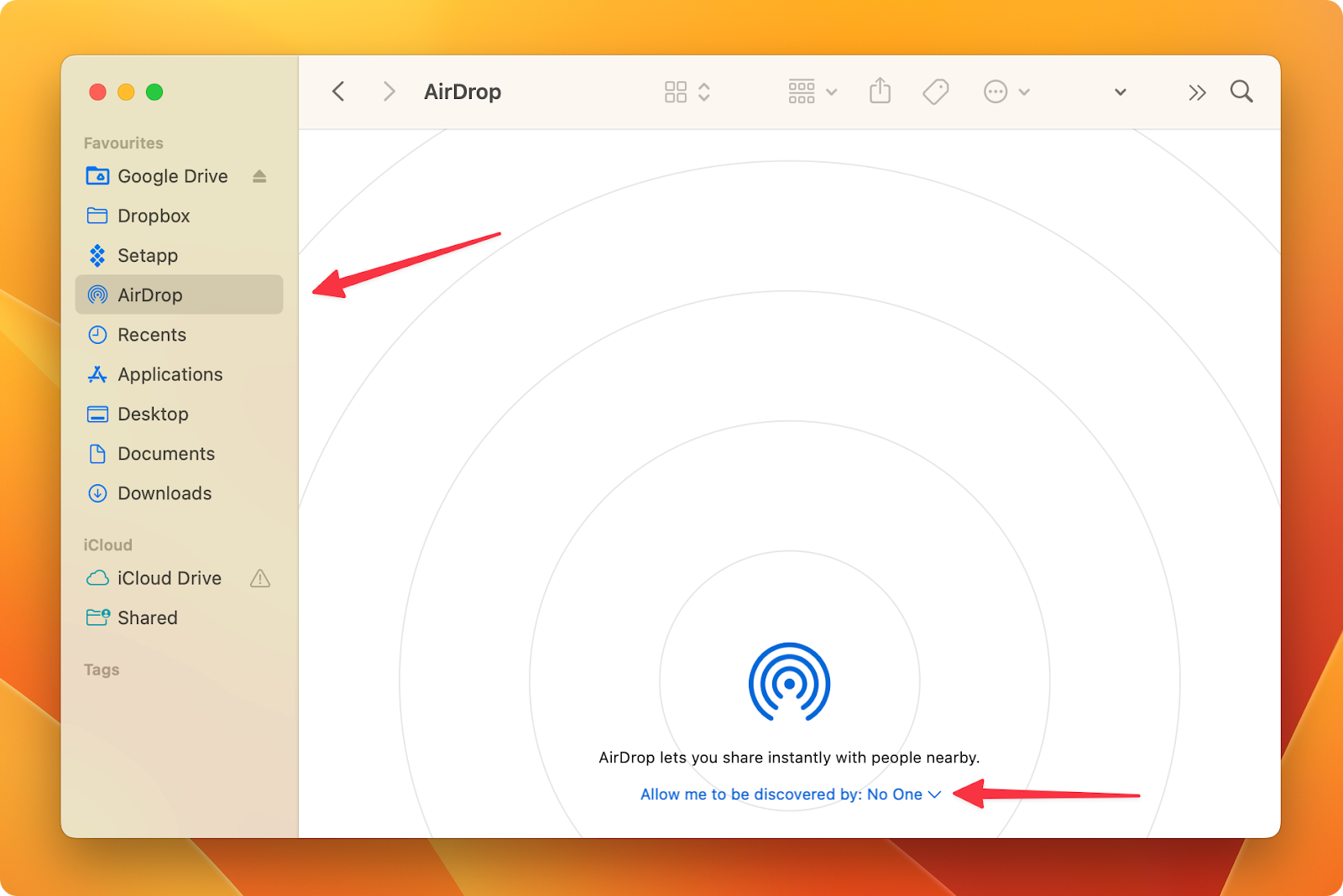 If you don't see AirDrop on the list, then your device is unfortunately not compatible with the feature. But, luckily, there's still a way for you to send files between devices — by using AnyTrans.
AnyTrans for iOS is a media downloader and backup manager that lets you transfer all types of media files to and from your Mac, as well as easily send data across iOS, iTunes, and iCloud. Once you connect your devices, you'll be able to:
Export single files from iPhone to Mac, move content by categories, and schedule full phone backups in a single click
Download your iTunes library to iPhone or Mac
Sync data across any number of your iCloud devices and batch save files from iCloud to Mac
Mirror your phone screen on a Mac wirelessly
Download and save videos from 900+ sites, including YouTube, directly to your device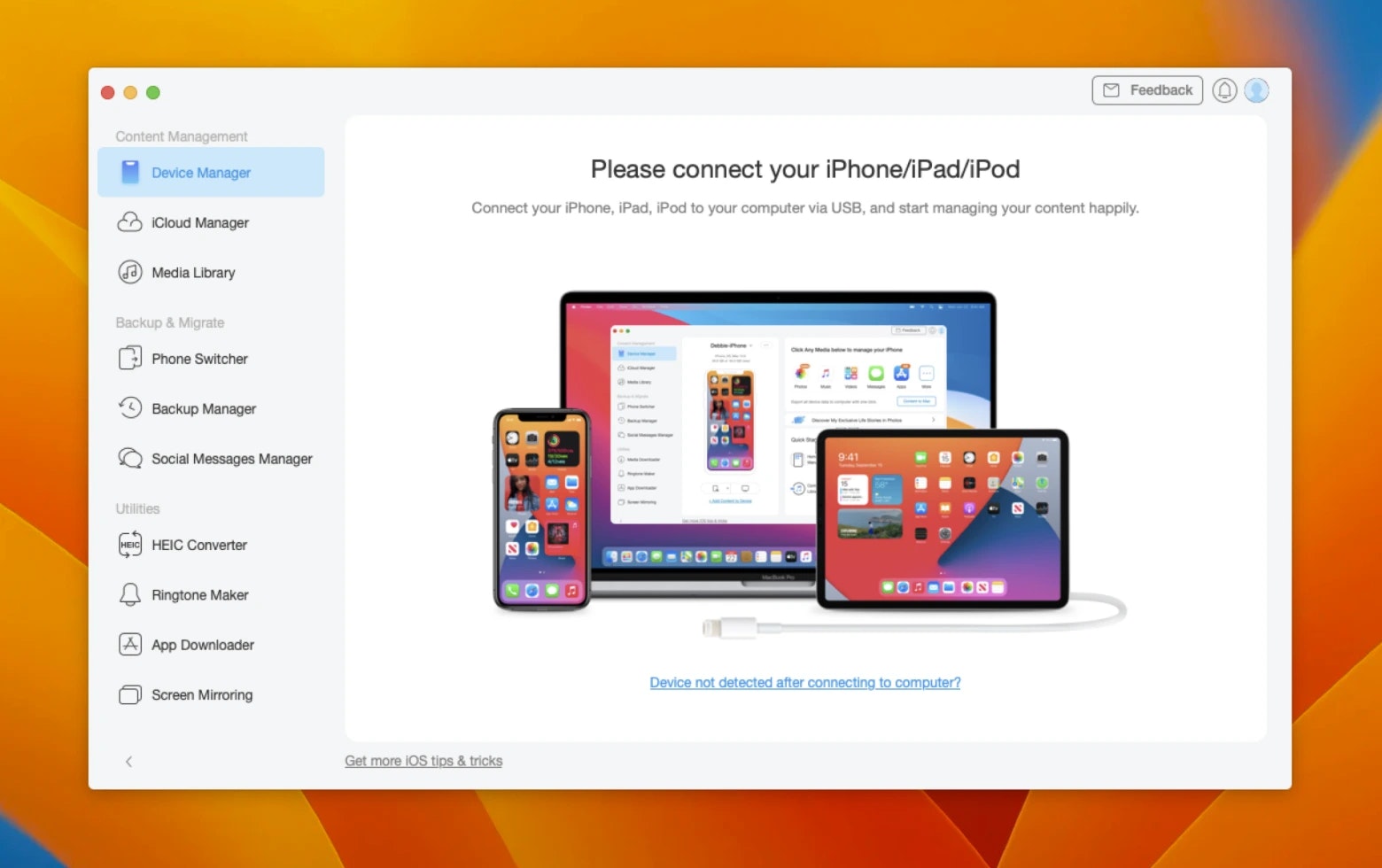 Check wireless connectivity
AirDrop might get stuck if something's wrong with your wireless connection.
So, first of all, if you're using your iPhone as a personal hotspot, make sure you disable it when sharing files via AirDrop. Otherwise, it will cause problems for your connection.
Second of all, try disabling and re-enabling Bluetooth and WiFi on both devices if you're wondering why is AirDrop stuck on waiting.
To check WiFi and Bluetooth on your iPhone or iPad:
Go to Settings
Click on Wi-Fi and make sure its toggle is on
Click on the arrow at the top left corner of the screen to go back to Settings
Click on Bluetooth and check that the toggle next to it is turned on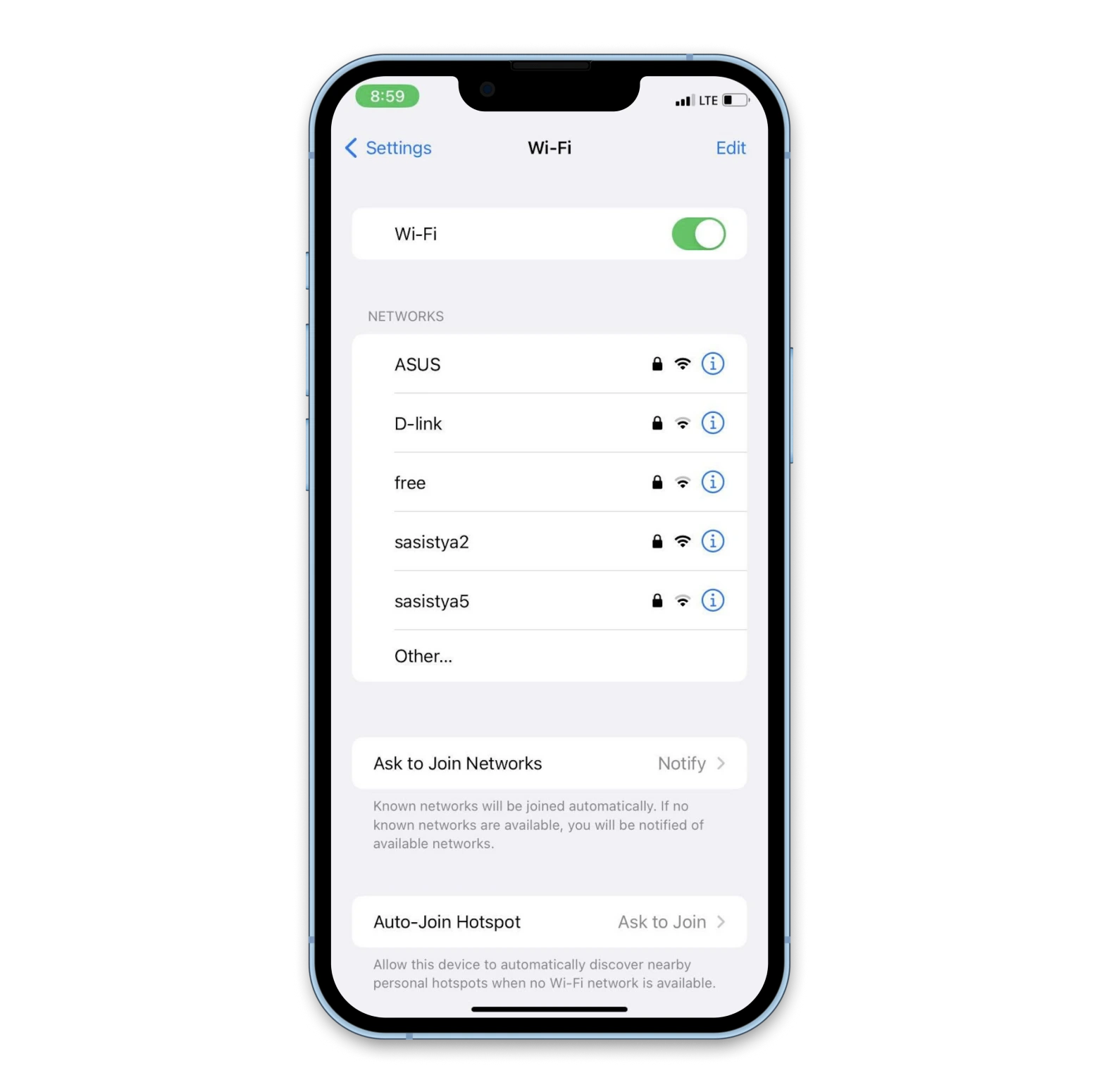 To check your wireless settings on Mac:
Go System Settings in the Apple menu
Choose Network
Check that the status on WiFi says Connected
Go back to System Settings and choose Bluetooth
Make sure Bluetooth is On
And, finally, the third thing to try when shaking things up with wireless connection, is a network reset (Settings ➙ General ➙ Reset ➙ Reset Network Settings). This one is a little bit tricky, because your device will forget any networks you've connected to before, and you'll have to reconnect afresh. But it's an effective method to try if you want to revive AirDrop stuck on preparing.
Another easy way to check that there's no interference weakening your WiFi is to run a fast signal diagnostics with NetSpot.
NetSpot is a WiFi booster that lets you find and fix weak spots in your wireless coverage and optimize your network performance without any special technical knowledge:
Perform live WiFi scan with built-in speed tests for any points in your living, outdoor, or office space
Visualize where the signal is strong/weak
Find areas of channel interference
Adjust the locations of your access points and choose placement for new hotspots, if needed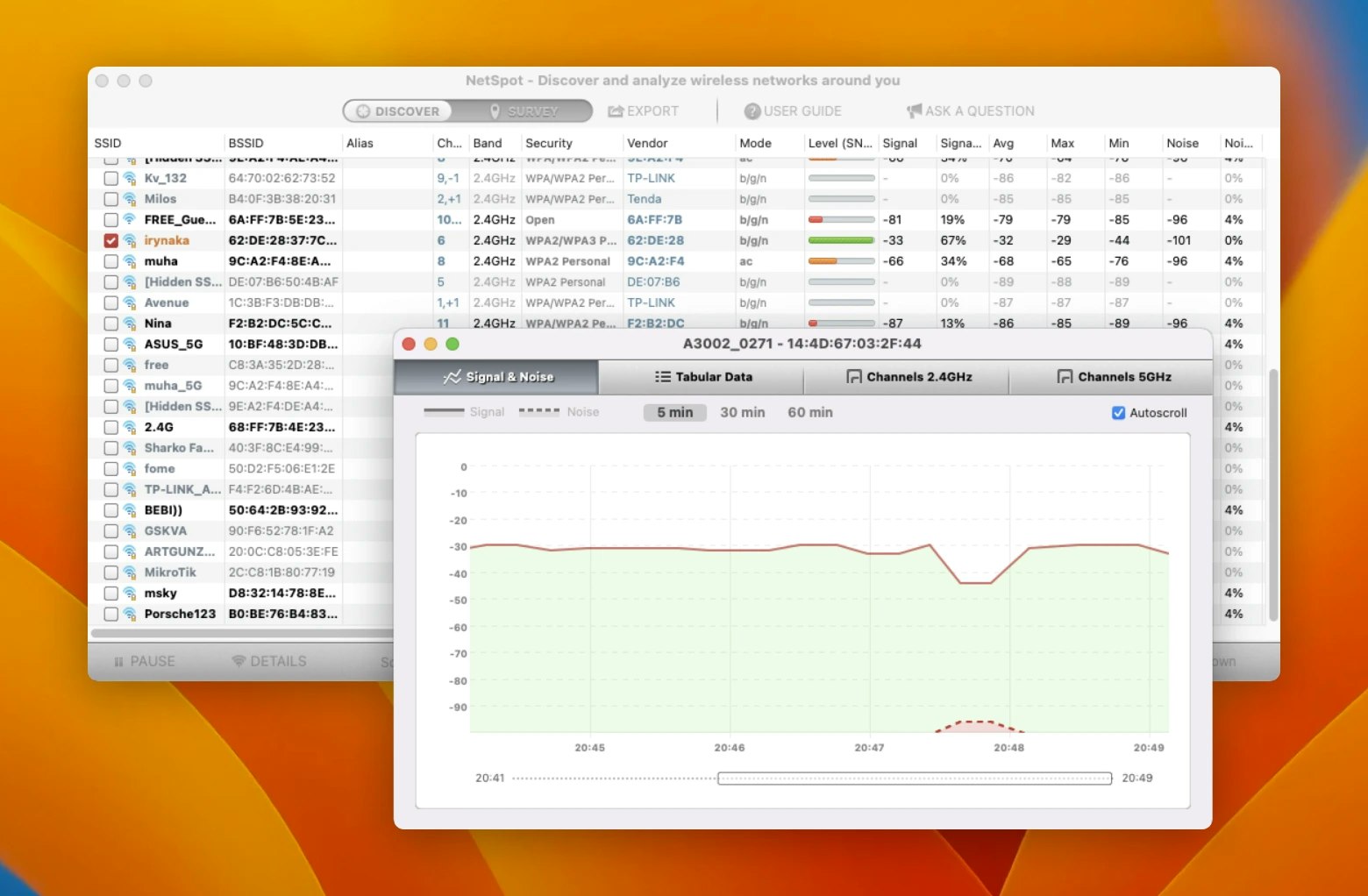 Check AirDrop settings on a receiving device
It's important that AirDrop settings on the receiving device allow for connection.
You can choose from the following options:
Receiving Off: make sure your AirDrop isn't set to this option
Contacts Only: the safest choice since it helps you avoid situations with strangers trying to send you random files
Everyone: often an effective solution for AirDrop not working problems, as it skips the additional complexity of having to verify the contact details first
To configure AirDrop settings on your iPhone, iPad or iPod Touch:
Go to Settings
Choose General ➙ AirDrop
Select either Contacts Only or Everyone
To check the receiving AirDrop settings on Mac:
Choose AirDrop from the Finder menu (Finder ➙ Go ➙ AirDrop)
Click on the dropdown menu by "Allow me to be discovered by"
Choose Contacts Only or Everyone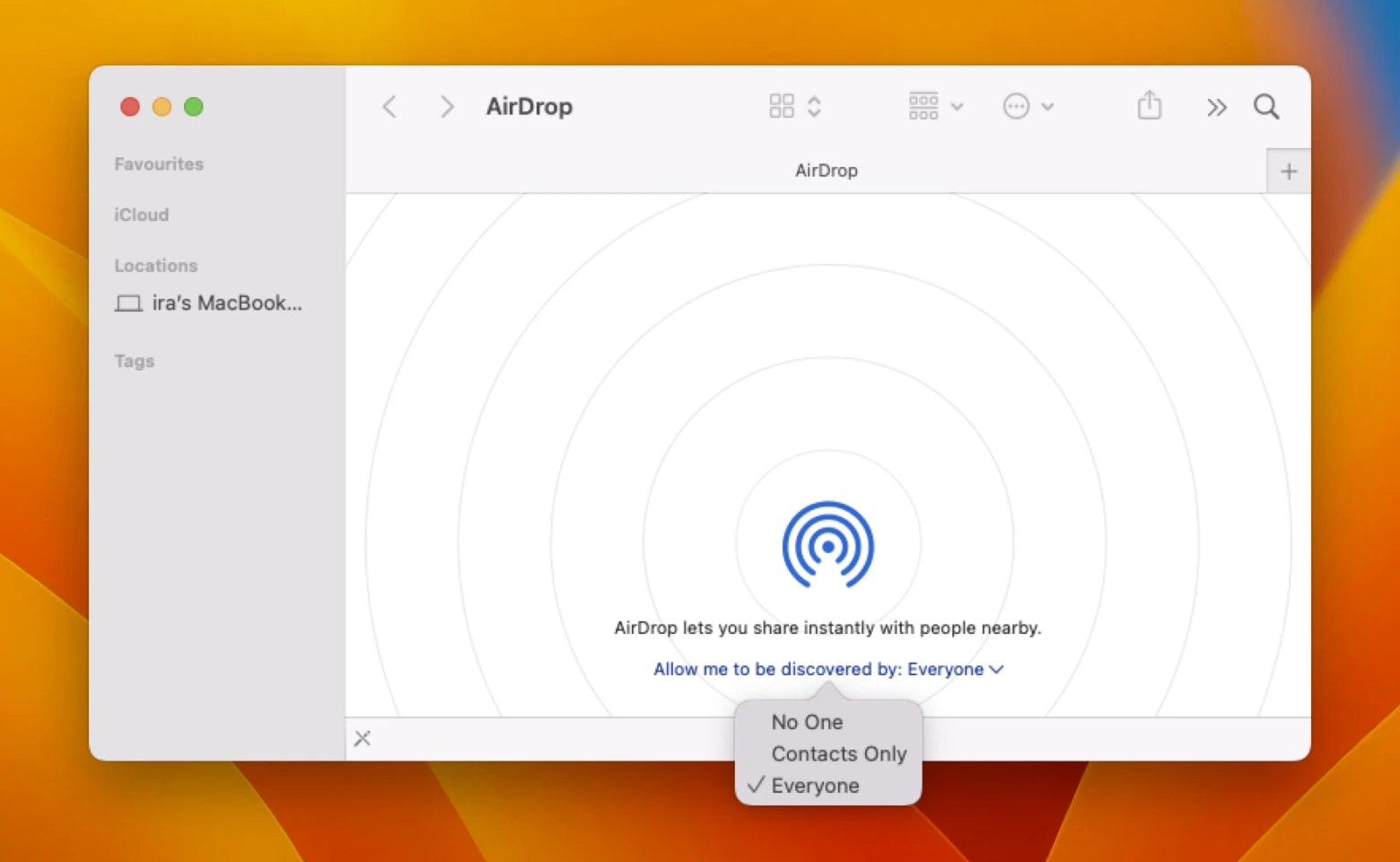 Check VPN and firewall settings
If you're trying to send files to Mac, another possible reason for why is AirDrop not working might lie in the firewall block for incoming connections.
Here's how you can fix this in a few simple steps:
Go to System Settings form the Apple menu
Click on the Network in the sidebar and choose Firewall on the right
Turn the firewall off for the purpose of your file transfer or use firewall Options to uncheck the box next to "Block all incoming connections"
Sometimes AirDrop not working issues may also be caused by VPN, active on your iPhone or Mac. Try turning it off inside your VPN app or from your device settings (Settings ➙ General ➙ VPN on iOS, or System Settings ➙ Network ➙ VPN on macOS).
Hopefully, the steps above helped you to fix AirDrop not working. Now, if you want to reduce the number of clicks when transferring files via AirDrop, try Dropzone. Simply start dragging a file.You'll see the Dropzone icon. Drop your file to the AirDrop icon in Dropzone, and it will start sending the file to your iPhone.

Restart or do a hard reset of your devices
If nothing else has worked, try restarting your devices. As a general rule, if an issue is with your device malfunctioning, a restart might get rid of the minor glitch.
If turning the device off and on again doesn't help, the answer may be in a hard reset of your iPhone or Mac. You should be aware, though, that a reset of this magnitude not only fixes issues but also returns your device to the factory settings, clearing the RAM. So, use this option with caution and make sure your device is backed up.
You can find detailed instructions on how to hard reset iPhone and how to factory reset Mac in our dedicated articles.
Contact Apple support
If you think you've exhausted all the tricks trying to fix AirDrop stuck on waiting by yourself, consider contacting Apple Support for assistance.
How to reset my Apple AirDrop?
AirDrop is a built-in feature on your Mac and iOS device that you can turn on and off, but there isn't really an option to reset it. Try moving your files with AnyTrans.
AirDrop stuck? There's no reason you should be too
AirDrop is a great way to transfer data between Apple devices in a few clicks. If, however, you find your AirDrop stuck on waiting for too long, there's a number of settings you can tweak to refresh the connection. Run easy NetSpot diagnostics to determine if there are any problems with your WiFi network, or choose AnyTrans for iOS to move all the files you need to and from your Mac without the need for wireless connection at all.
Be sure to try AnyTrans for iOS and NetSpot for free with the seven-day trial of Setapp, a platform of high-performance, best-in-class iOS and macOS apps. Find effective solutions for moving files between devices with ease and check out more than 240 other options to boost productivity.