What to do if my iPhone says "iMessage Waiting For Activation"
Apple's iMessage platform is a secure chat solution over one billion people have access to daily and has quickly become a fan favorite. It's secure, private, and works with any device Apple makes.
Because it's so popular, iMessage not activating properly is cause for confusion and concern. The issue typically happens when activating a new phone but isn't limited to your purchase of a new device. During the setup process, your Apple ID will activate iMessage on iPhone behind the scenes. While waiting for activation iMessage cannot be used, so it's possible you've just acted too quickly – or there are other issues.
We'll tell you why iMessage says 'waiting for activation,' discuss what iMessage stuck on waiting for activation really indicates and show you how to solve and work around the issue with ease.
What is "iMessage Waiting for Activation"?
You may be wondering "why does iMessage say waiting for activation?" According to Apple, the 'waiting for activation' message isn't the only one you may see. Here are a few variations:
Activation unsuccessful
An error occurred during activation
Could not sign in, please check your network connection
Unable to contact the iMessage server. Try again.
With iMessage activation unsuccessful, you won't be able to send iMessage chats or text messages. There are some really simple fixes for the issue, too!
Why it Happens
To understand why iMessage has issues activating, it's best to start with how iMessage works. We tend to think of it as a system that sends messages from one device to another, and that's true – but iMessage is also a cloud-based service.
iMessage works from a server; the core reason may see the "iMessage waiting for activation" message is because their devices can't sync to the iMessage server. This could be for a variety of reasons:
There's no SIM card. If you purchase your device through a carrier, they will provide you a SIM card so you can make calls and send texts via a cellular signal. Sometimes iPhones without SIM cards – especially new phones – have issues connecting to the iCloud server to send iMessage messages.
Your carrier blocked you. A new phone plan can take time to activate. If yours was purchased alongside a new iPhone, it may be that your carrier hasn't yet activated the plan, so your phone can't sync to the iMessage server.
No Wi-Fi. iMessage works great over Wi-Fi, and if you're in a poor service area without a reliable Wi-Fi connection, this could be why your iPhone can't sync to the iMessage server.
Date and time may be off. Servers verify date and time with the devices they're syncing to, and if your phone has the incorrect date and time for the region it's in, that may cause the server to become confused and block your device.
iMessage may just be stuck. Hey, it happens! Like any other service, iMessage can hang and become unresponsive. Not to worry, we've got a really simple fix for this one!
iCloud may be down. Apple runs its entire service stack from iCloud, so any service disruption to the iMessage servers around the world will resonate to our devices.
How to fix "iMessage Waiting for Activation"
Now that we understand why it's an issue, let's discuss how to fix it so you can get to sending texts, iMessages, GIFs, emoji, Animoji, and stickers!
Toggle Airplane Mode
Airplane Mode in iOS quickly toggles your cellular and Wi-Fi connectivity. It was designed for air travel, so small devices would not interfere with communication equipment on airplanes. It's also a useful trick for resetting how your iPhone or iPad connects to cellular or Wi-Fi connections.
Here's how to toggle it on your iPhone, which may solve your iMessage connection woes:
Open the Settings app on your iPhone
Toggle the switch next to "Airplane mode" on
Wait a few minutes, and toggle Airplane Mode off again

This action quickly stops your iPhone from connecting to any cellular or Wi-Fi service, then reconnecting anew. It's a good hack in the event the channel or band your phone is on is the culprit; a fresh connection will try a working connection.
Those on later versions of iOS can also swipe down from the top right side of the screen and tap the airplane icon in the top left corner.
Make Sure You're Connected to Wi-Fi
Wi-Fi is ubiquitous; just about every business or home you go to has a Wi-Fi connection you can tap into!
For solving connection issues, Wi-Fi may be more reliable than a cellular connection, so it's a good idea to be on a Wi-Fi network when diagnosing and solving iMessage server issues. Before anything else, try visiting a webpage using the browser on your iPhone. If the page loads quickly, your connection is likely fine. If not, you may need to verify your Wi-Fi network is operating correctly or try a new network.
Here's how to check that your iPhone is connected to Wi-Fi:
Open the Settings app on your iPhone
Select "Wi-Fi"

Note: If your iPhone home screen has the Wi-Fi icon at the top right and you see a network name next to Wi-Fi in Settings, your iPhone is already connected to a network. If the network is not working, proceed to step three.Tap the arrow next to "Wi-Fi"

Toggle Wi-Fi off and back on again after a few moments

This will reset your Wi-Fi connection. If it connects to the same network you were on – and you're still experiencing issues – choose a different network under the "Networks" section to link to.
Check Your Date & Time Zone
If the date and time on your iPhone don't seem correct, your iPhone may have issues connecting to servers. If you've set your date and time automatically – then traveled elsewhere – your iPhone may be logging your home area time and date instead of the place your iPhone is actually in!
Here's how to make sure your iPhone is logging the correct date and time, no matter where you go:
Open the Settings app on your iPhone
Select "General"
Choose "Date & Time"
Toggle "Set Automatically" on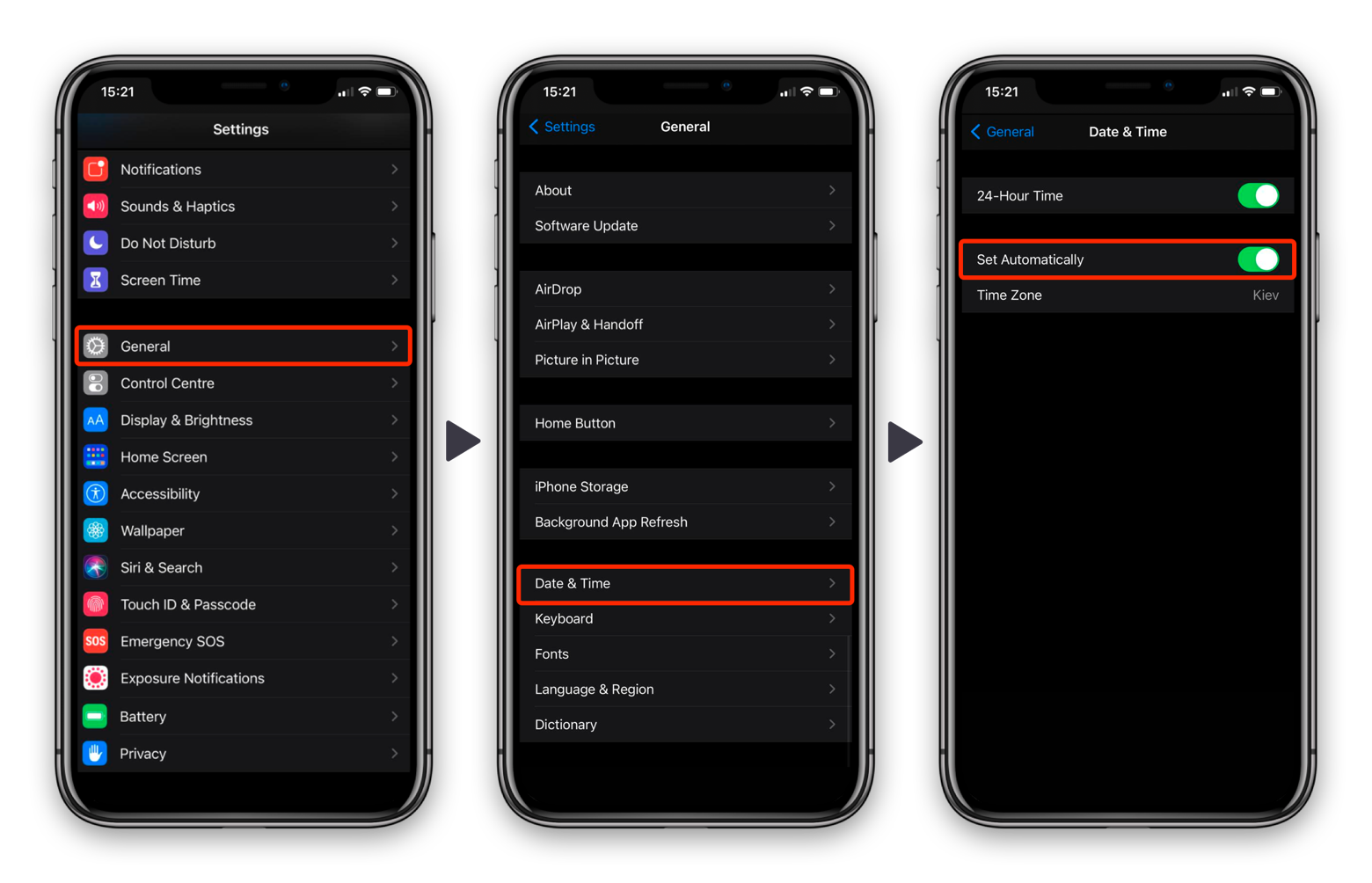 Turn OFF and ON Your iMessage
Yes, you can also toggle iMessage off and on, which may help reset your connection to the iMessage server. Here's how:

Restart Your iPhone
Restarting an iPhone simply shuts all connections off, then refreshes them once you're back online. Here's how to turn your phone off and back on again: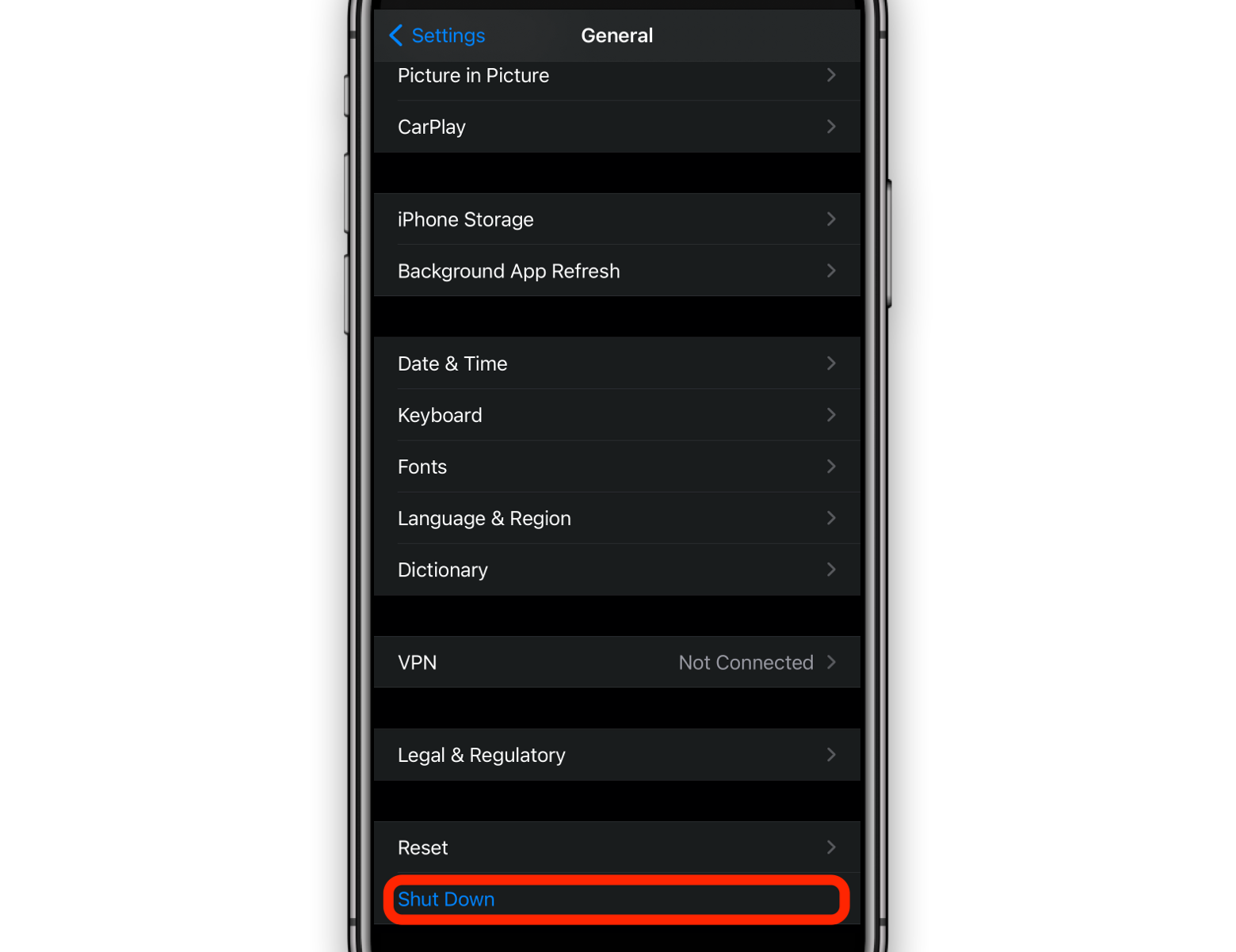 Modern iPhones also accept holding down the sleep/wake button on the right side of the phone and 'volume up' button on the left to bypass the steps above.
Check VPN Settings
VPNs can also create a bit of confusion for iPhone connections. A VPN reroutes your traffic around the world several times; if your VPN routes to a location iMessage is not allowed, for instance, it can prevent your phone from sending or receiving messages.
Here's how to check your VPN connection on iPhone: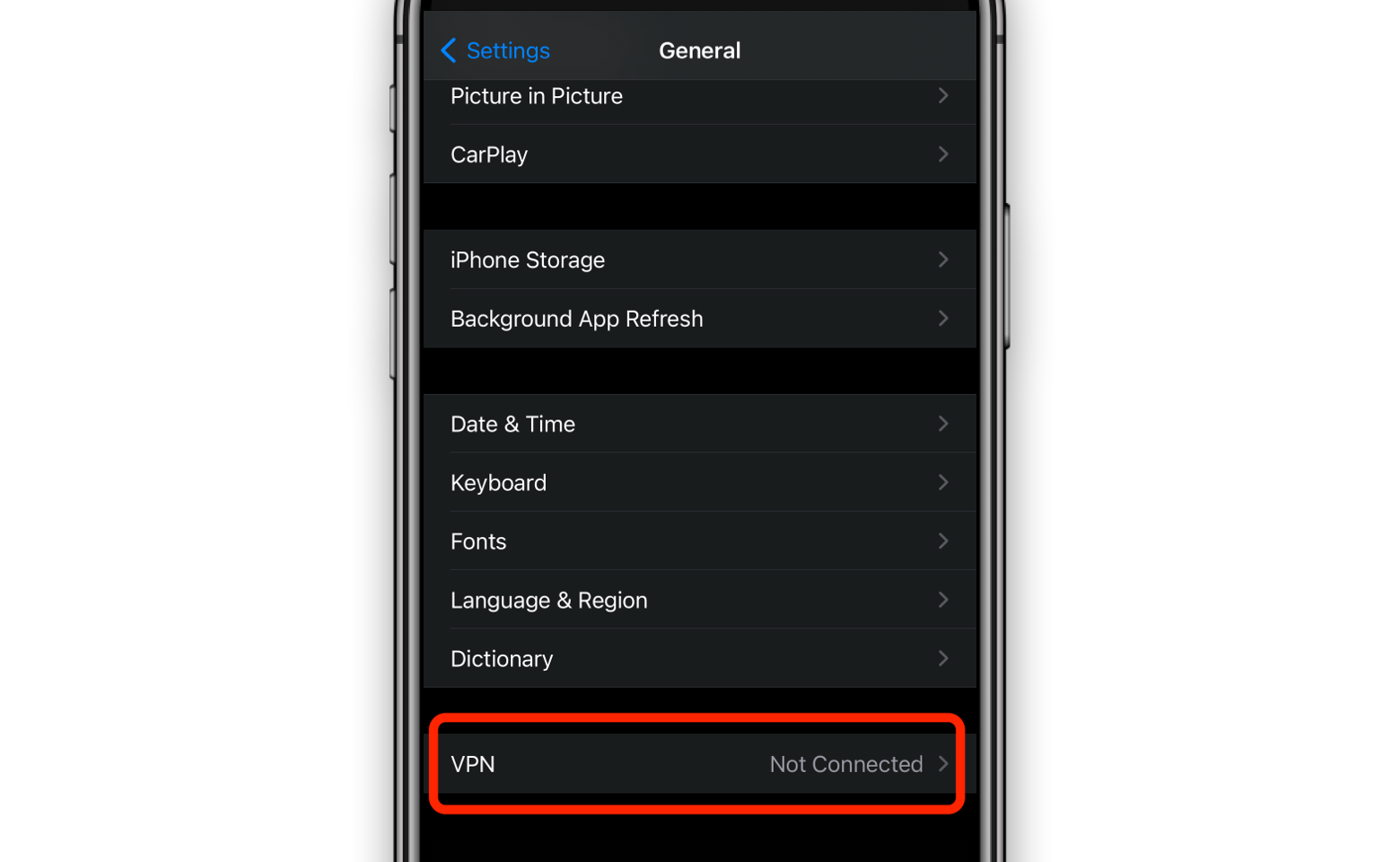 If you're connected to a VPN network, it will show "Connected" here. To disable a connection, tap on the arrow next to the network, and toggle "Status" to off on the next screen.


iPhone VPN networks are difficult to manage, but ClearVPN is one of the easiest to manage – and use – VPN services available for your Mac.
ClearVPN has a sharp, user-friendly interface which lets you switch your location in a snap. Simply tap "change your location" in the ClearVPN dashboard, select the country you want to (virtually) exist in, and select "Activate". ClearVPN even has a menu of shortcuts to help you quickly and easily launch services in a secure environment; you can start streaming music, watching movies, or myriad of other things in the most secure environment possible on the desktop.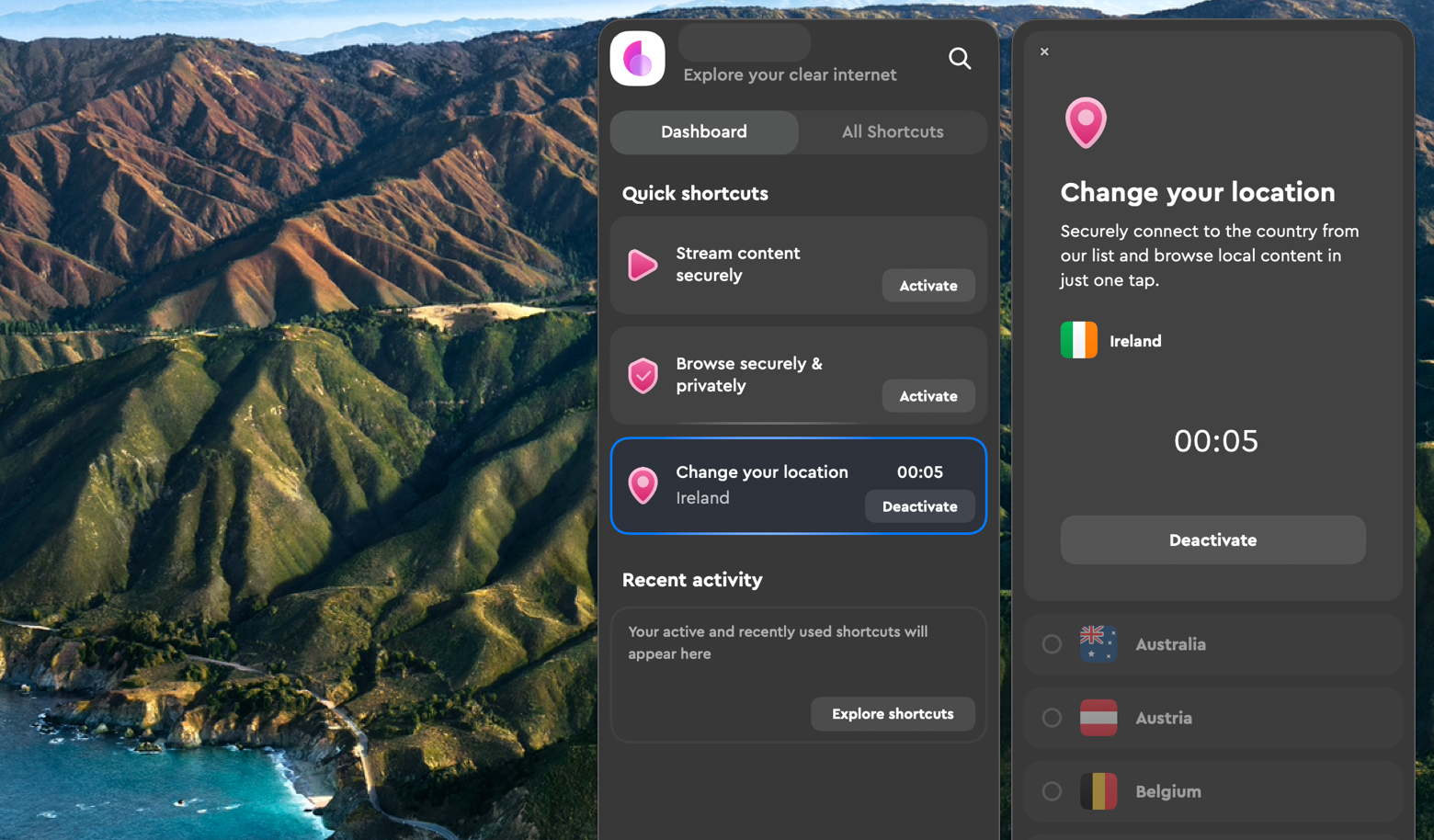 Update iOS Version
New versions of iOS often have bug fixes and security improvements, and updating may help alleviate iMessage issues. Here's how: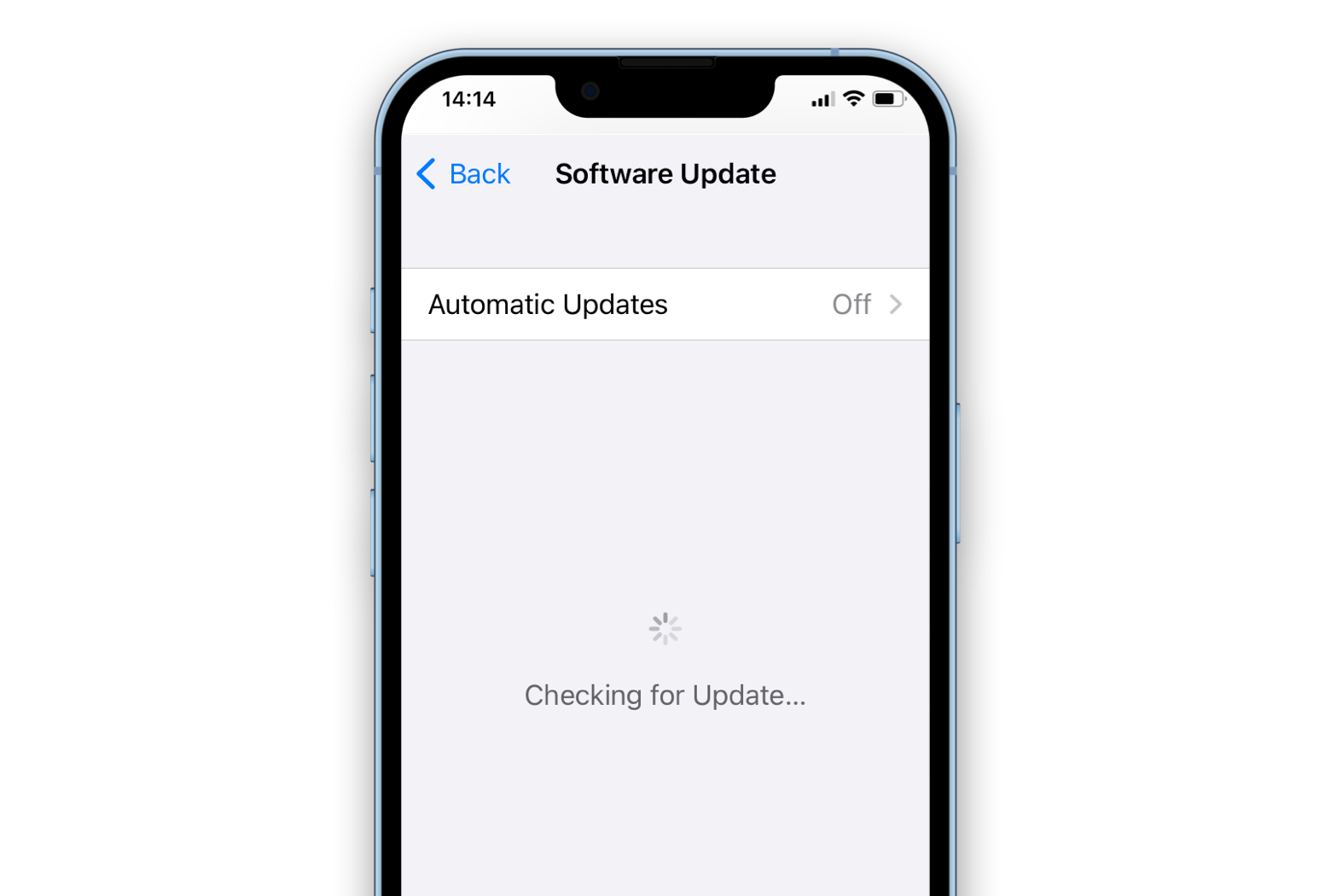 Follow the on-screen prompts to update iOS.
Bonus Tip: All Your Messages in One Place
iMessage may be Apple's all-in-one chat platform, but social media and other services mean your conversations may be all over the place. That's why you need IM+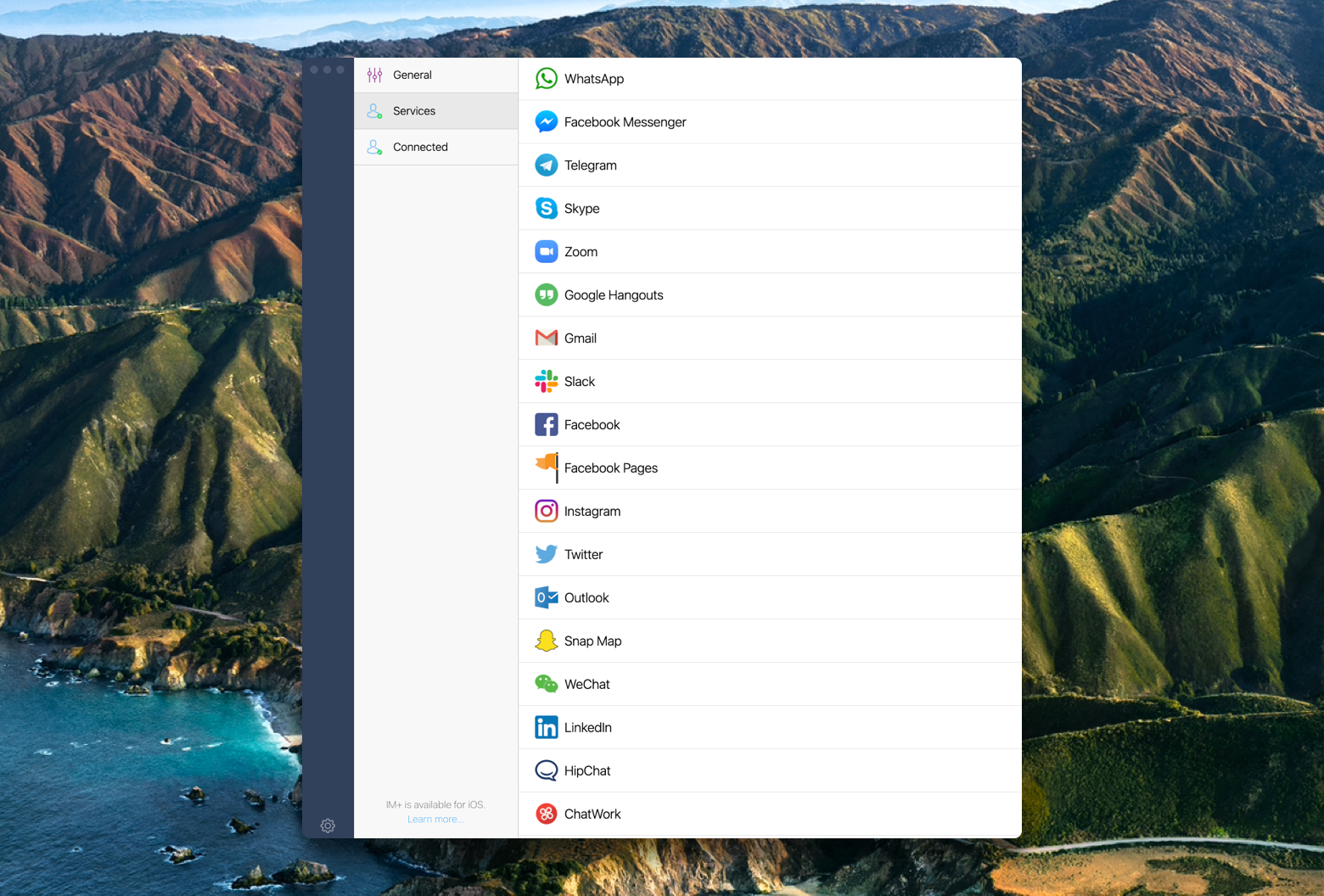 IM+ for Mac combines over 15 popular chat apps into one centralized, desktop-friendly app. You can use Slack, Google Hangouts, Twitter, LinkedIn, Facebook Messenger, Skype, WhatsApp and other services in IM+. Each service can be assigned its own color-tab, and you can use hot-key switching to bounce between all of your services!
Conclusion
iMessage troubles are easy to fix, even if they're difficult to diagnose. Now that you know how, chat with confidence no matter where you go.
And if you're ready to browse the web more securely and use a sensational desktop app to chat with others, both ClearVPN and IM+ are available for free during a seven day trial of Setapp for Mac.
With your trial, you'll also enjoy unlimited access to the entire Setapp suite of over 200 apps. When your week-long journey concludes, retaining access to all the incredible apps in Setapp is only $9.99 per month, so why hesitate? Give Setapp a try now!