How to factory reset iPhone without losing your data
Resurrection is real — if we're talking about iPhones. Whether you've decided to sell your device or it's behaving strangely and you can't fix it, you may need to restore iPhone to factory settings. Factory reset is the process of wiping away all the data and settings from your iPhone. So it's pretty much about going back to the happy moment of unboxing the new device.
Many consider a factory reset to be an emergency measure. Something that deprives you of your precious photo gallery, messages, and settings. Well, it's not exactly the case. In this guide, we'll tell you how to factory reset any model of iPhone, from 4 to 11, and keep your data safe.
Soft reset first, factory reset later
You'll definitely need to clean your iPhone before selling or passing it to someone. If you have issues with an unresponsive screen or apps misbehaving, this might also be a way out. However, there are some other troubleshooting methods to try, too. Factory reset is a radical step that takes the old life out of your iPhone — so make sure you explore other options before taking it:
Soft reset: The easiest fix is a soft reset, which is basically the process of rebooting your iPhone. This is the first thing to try if your screen freezes or particular apps seem buggy.

Hard reset: If you're left with the black screen and soft reset doesn't work, run a hard reset. Unlike a factory reset, it doesn't restore your operating system. However, it does clear away iPhone data and settings.

Factory reset: It's the final stop on your troubleshooting journey. If you're searching how to completely reset iPhone, this is for you. Not only will a factory reset remove data and settings, it will also revamp your system — bringing it back to the original.
Note that the mechanisms of force restart and hard reset differ, depending on the iPhone model you own. For instance, unlike its older mates, iPhone X doesn't have the Home button. So the traditional Home button + Power button doesn't work for it. You can find a detailed guide on resetting iPhone X, XS, and XR here.
How to restore iPhone to factory settings with iTunes
You can factory reset any model of iPhone — including iPhone 11 and older — by using iTunes. Starting with macOS 10.15 Catalina and later, your Mac doesn't have iTunes anymore, we're well aware of that. But no worries, there's a workaround that makes it work.
Backup your iPhone data and run a reset
To prepare an iPhone for a factory reset, you'll need to create an iPhone backup. Actually, whatever type of hard/factory resetting you're doing on your iOS device — make sure you have a copy of your files securely stored in the cloud or an external disk.
Here's a step-by-step guide to resetting iPhone using a native backup method:
Connect your iPhone to Mac via USB.

Open iTunes if your Mac runs on macOS 10.14 and older, or Finder if you have macOS 10.15. If you use iTunes, make sure it's the updated version.

Click on your device name in iTunes, or in the sidebar of the Finder window.

Under Summary, click Back Up Now if you want to back up with iTunes. There's also an option to save your data to remote servers by backing up with iCloud.

Click Restore iPhone > Restore > Agree once the backup process is complete.
It will take a few minutes to process the reset. Once it's complete, you'll see iOS Setup Assistant on the iPhone's screen. This is your starting point for setting up the device, just as you would do with the new one.
With a full backup of your iPhone data, you'll be able to instantly get your photos and contacts back. However, there might be a problem if your device is behaving strangely. Say it wouldn't turn on and you're left with the black screen, or it's constantly freezing during the backup process. This is why we recommend to set up scheduled backups with AnyTrans once you get a new device.
AnyTrans for iOS is an easy syncing and backup tool that helps you transfer files across Apple devices. It has a built-in Backup Manager that makes sure your content is backed up at any time. So whatever happens to your iPhone, AnyTrans has you covered. Here's how it works:
Connect your iPhone to a computer.

Launch the app and open the Backup Manager tab.

Click Full Backup and wait for your iPhone to back up.
You can also backup your data wirelessly:
Connect your iPhone and Mac to the same Wi-Fi network.

Open the app and access the Backup Manager.

Enable Air Backup by checking the box.

Schedule automatic backups in the pop-up window.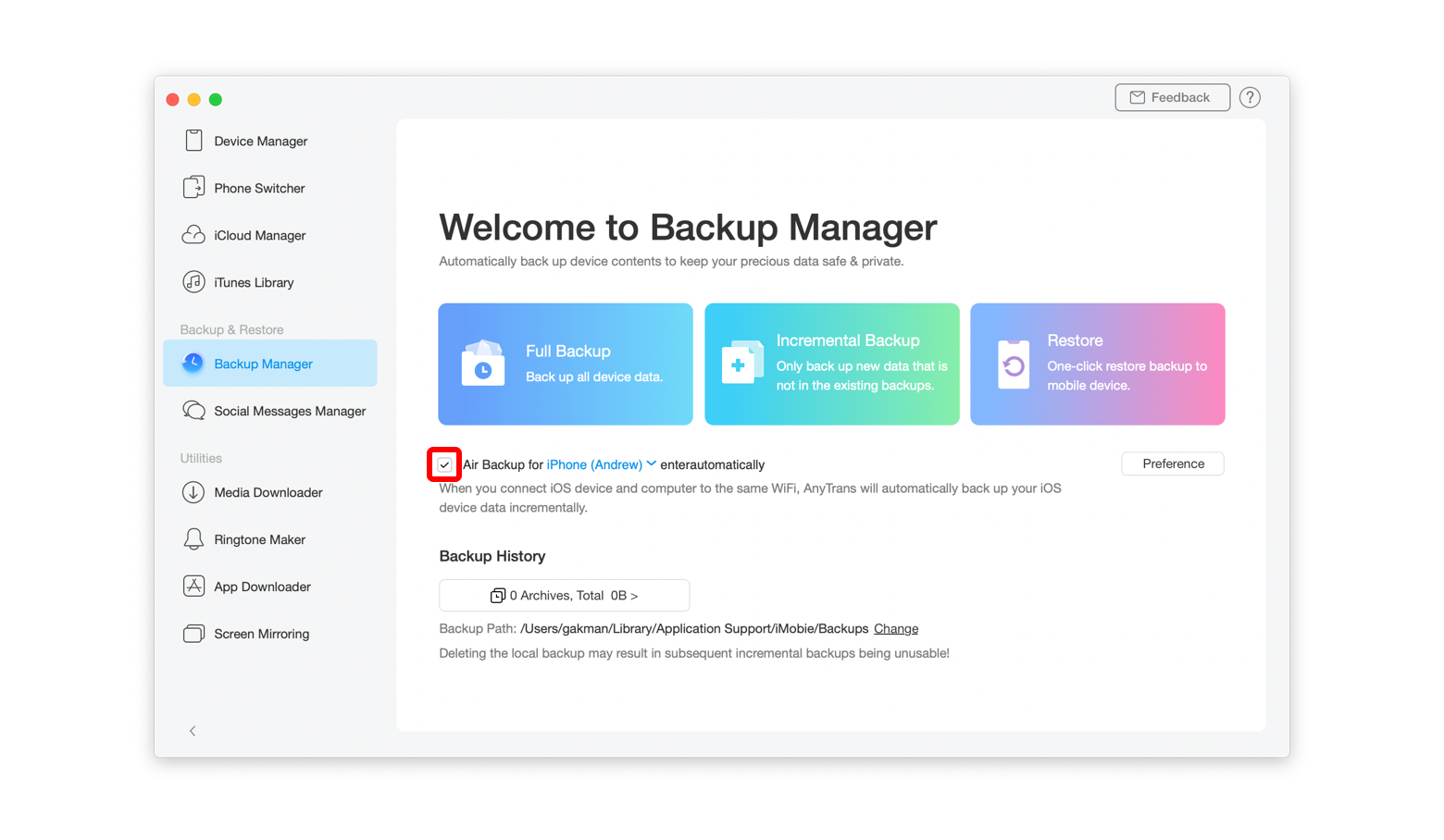 What if you forgot to backup your iPhone
First of all, don't panic. There's a way to restore everything you've lost, from media files to texts. You can't do this with your bare hands, but with a Mac utility called Disk Drill — easily. Here's how it works:
Install Disk Drill on your Mac — the Pro license costs $89, but you can also use it with your Setapp subscription for free.

Connect your iPhone to Mac, open Disk Drill, and select your device.

Click Recover and wait a few minutes while Disk Drill will scan your iPhone for recoverable files.

Review the files, select those that you want to recover and click Recover to confirm.
Check out how to reset apple AirPods
How to run iPhone factory reset with iCloud
Another way to reset iPhone to factory settings is by using iCloud. If you decide to back up your iPhone natively, it's easier if you go with the iCloud method — you won't even have to connect your device to Mac. Here's how it works:
Make sure your iCloud is active by logging into the account with your Apple ID.

Back up your iPhone contents: Settings > Device Name > iCloud.

Choose the items you want to backup and set iCloud Backup to On.

Once you're ready, hit Backup Now.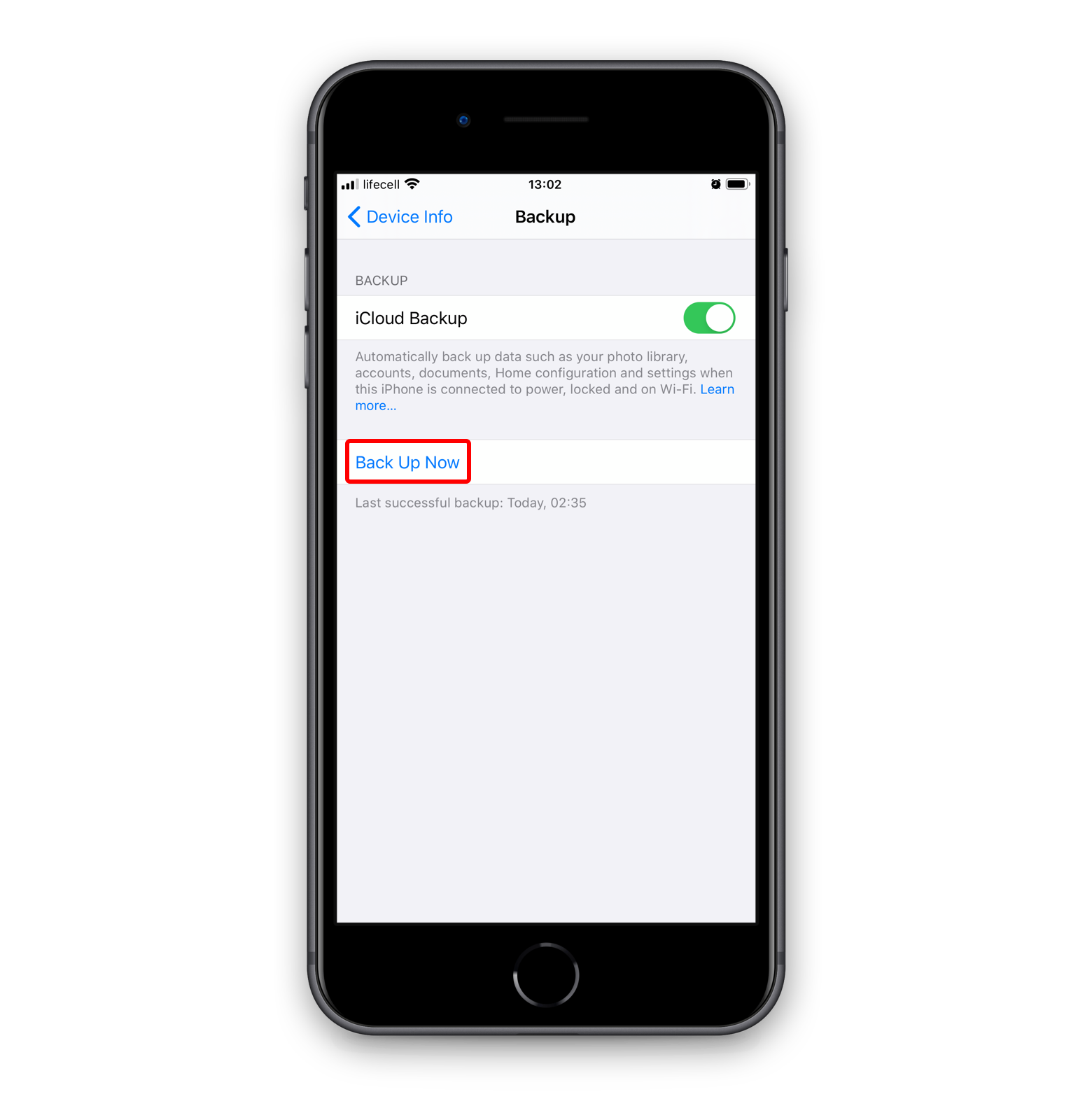 With the backup process complete, access Settings > General. Scroll down to the bottom of the page and select Reset > Erase All Content and Settings. In the pop-up window, tap Erase iPhone. If the reset process has been successful, you'll be presented with the option to set up your device in the iOS Setup Assistant.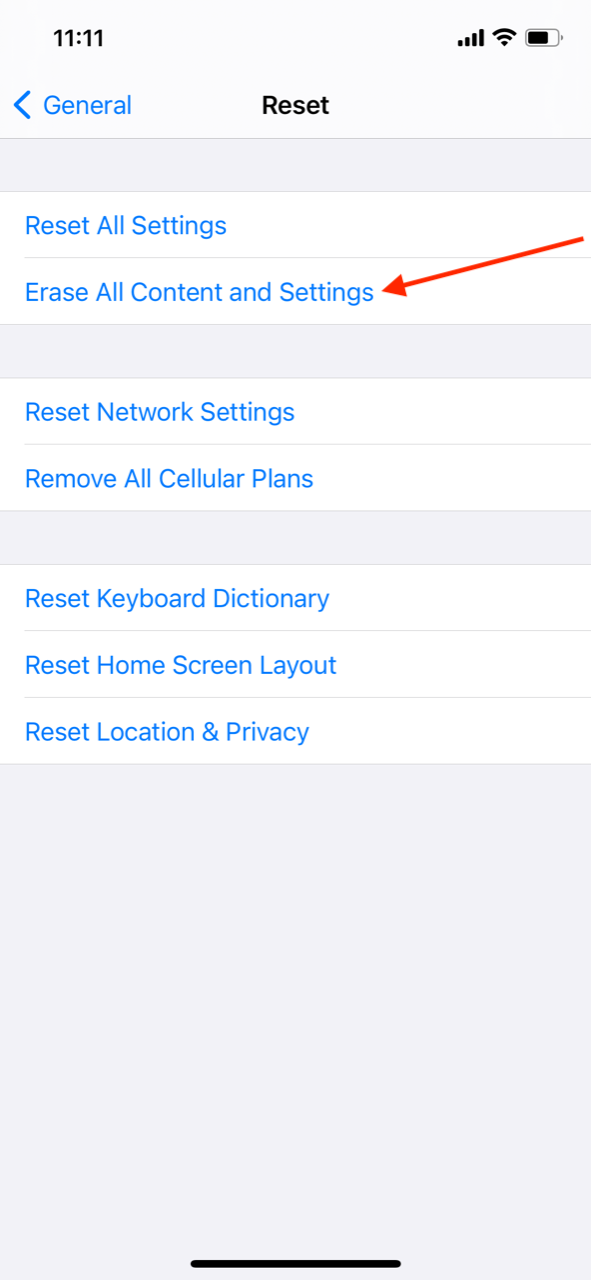 This guide on how to wipe an iPhone is not only about giving your device a new life, it's also a universal fix for your iPhone problems. But let us remind you that it's not the only solution. You can reset only settings, without messing with your data: Settings > General > Reset > Reset all settings. If you think your network connection is causing the problem, choose Reset network settings under the same tab. If you encounter some minor misbehavior, try a soft or hard reset before restoring iPhone to factory settings.
Whatever reset measure you decide to go with, make sure you have a reliable backup tool accompanying you. iCloud backups are easy to handle, right from your phone. AnyTrans is the right solution for scheduled backups, and Disk Drill will rescue your data in case something goes wrong with the backup.