How to clear system storage on iPhone and iPad
The iPhone was initially announced as a "mobile phone and a breakthrough internet communicator," but evolved to become much more — an everyday life essential for most people. This small rectangular device holds everything from precious memories to valuable contacts, favorite entertainment activities, and crucial work materials. And there comes a time when it can't handle that increasing amount of data.
Storage capacity has long been an issue with over 40% of iPhone users running out of storage space once a month or sooner, according to a 2015 survey. Back in 2015, iPhone 6 and 6S had a storage capacity of 16 GB, which can seem like nothing now, with the new iPhone 14 Pro offering up to 1 TB of space. Still, the problem with running low on storage persists. How come?
An iPhone's storage can be taken over by System Data, a default category that can consume all available capacity if left unattended. So let's figure out what it includes and how to clear system storage on iPhone to save space.
Why does the iPhone's System Data take so much space?
Before getting into the details of how to clear System Data on iPhone, it's useful to understand its origins and why it can be responsible for the low storage space alerts. Until iOS 15, System Data was called Other, but apart from the name change, the rest appears to stay the same.
So what is System Data in iPhone storage? The definition within iOS states that system storage "includes caches, logs, and other resources currently in use by the system." This storage category is the hardest to maintain because it consists of a large variety of miscellaneous data living on your iOS device.
If you're wondering "why is my System Data so high?" here are the things taking up most of that space:
System files. Elements that are used by iOS, but aren't owned by a particular app. For example, new Siri voices or fonts will fall into this category because they aren't defined as being used by just one app or the operating system itself.
Temporary files. Temporary data can be put into storage as System Data iPhone, and removed when iOS doesn't need it anymore.
Logs and website caches. These include website logins, autofill URLs, and pre-loaded websites for faster browsing.
Caches of streaming media. iOS saves caches of the media you stream the most to ensure smooth playback and they become a major storage space consumer.
An iPhone or iPad acts like a true hoarder when it comes to storing cache, and thus the longer you've had them, the more System Data they most likely collected.
How to view iPhone System Data storage
System Data can be a few gigabytes in size at first and grow or shrink overtime depending on how you use your iPhone or iPad. A problem occurs when users suddenly realize their iPhone System Data has taken over all available storage space.
To prevent this unpleasant surprise and track storage consumption, iOS has a neat section that breaks down how much storage each category has captured, including Apps, Photos, Media, iOS, and System Data.
Here's how to view the System Data iPhone storage graph:
Open Settings
Tap General > iPhone Storage
Check the light gray bar representing System Data for iOS 15 and Other Storage for iOS 14 and earlier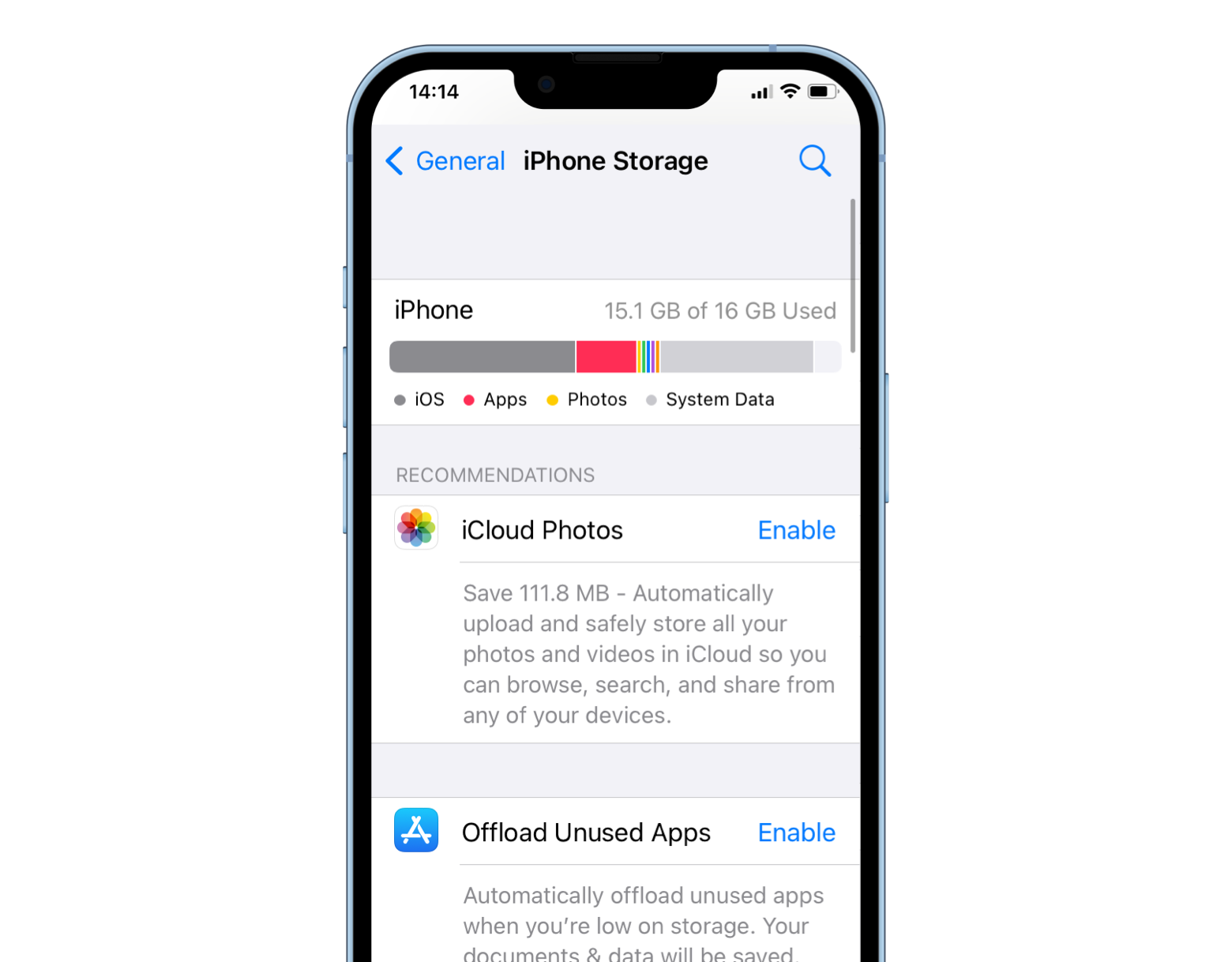 To check iPad or iPhone System Data on Mac, simply:
Connect your iPhone or iPad to a Mac
Launch Finder or iTunes
Select the device and check the storage bar at the bottom of the screen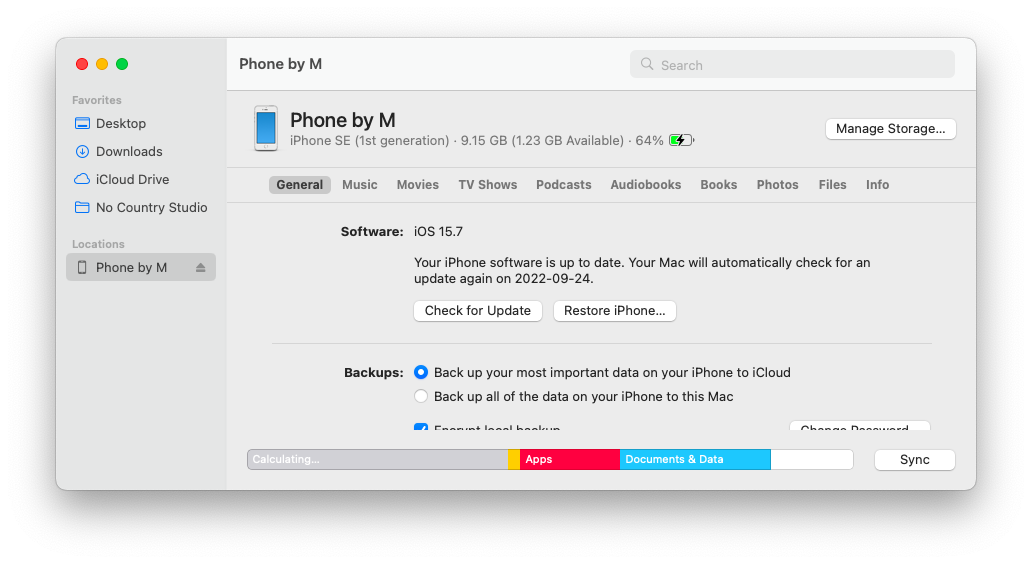 How to clear System Data on iPhone
Now that you're aware how much space this mysterious System Data is taking on your device, you're probably wondering how to quickly delete it. Well, there's no one way to clear system data iPhone, but it's possible to bring it down to less than 1 or 2 GB if you really need to.
One of the most radical ways to claw back storage space is restoring your iPhone or iPad. This entails backing up all data stored on your iOS device, factory resetting the device, and then restoring it from the backup.
How to back up and restore iOS device to clear System Data iPhone:
Connect your iPhone or iPad to a Mac to perform the backup
Open Finder or iTunes and select your device
Go to General > "Back up all the data on your iPhone to this Mac"
Tick the "Encrypt local backup" box to preserve account passwords and Health data
Tap "Back Up Now" and wait for it to complete
Disconnect your device and open Settings
Go to General > Reset iPhone
Select "Erase All Content and Settings"
Tap Continue and follow the prompts to complete
Connect your iOS device back to the Mac
Open Finder or iTunes and select iPhone or iPad
Go to General > Restore Backup
Select the most recent backup you've created and click Restore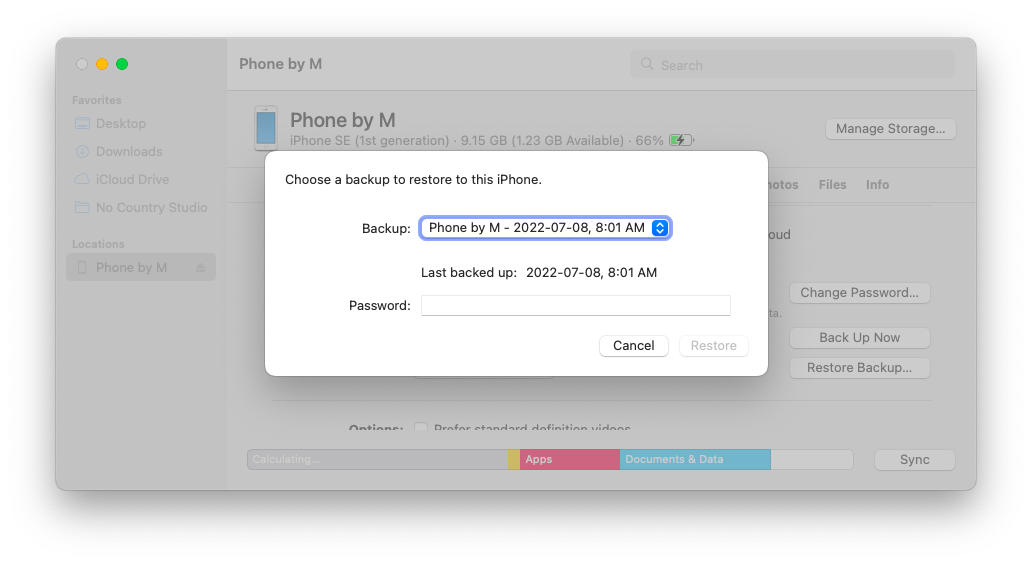 To simplify the process of managing your iOS devices from your Mac, use AnyTrans — a sophisticated file transferring tool and media organizer that offers seamless data migration between all kinds of devices.
AnyTrans will become a true life and timesaver when you find yourself running low on storage space. Its in-built Air Backup Manager will perform instant backups and save storage space by letting you quickly review and delete all unnecessary files with ease, in just a few clicks!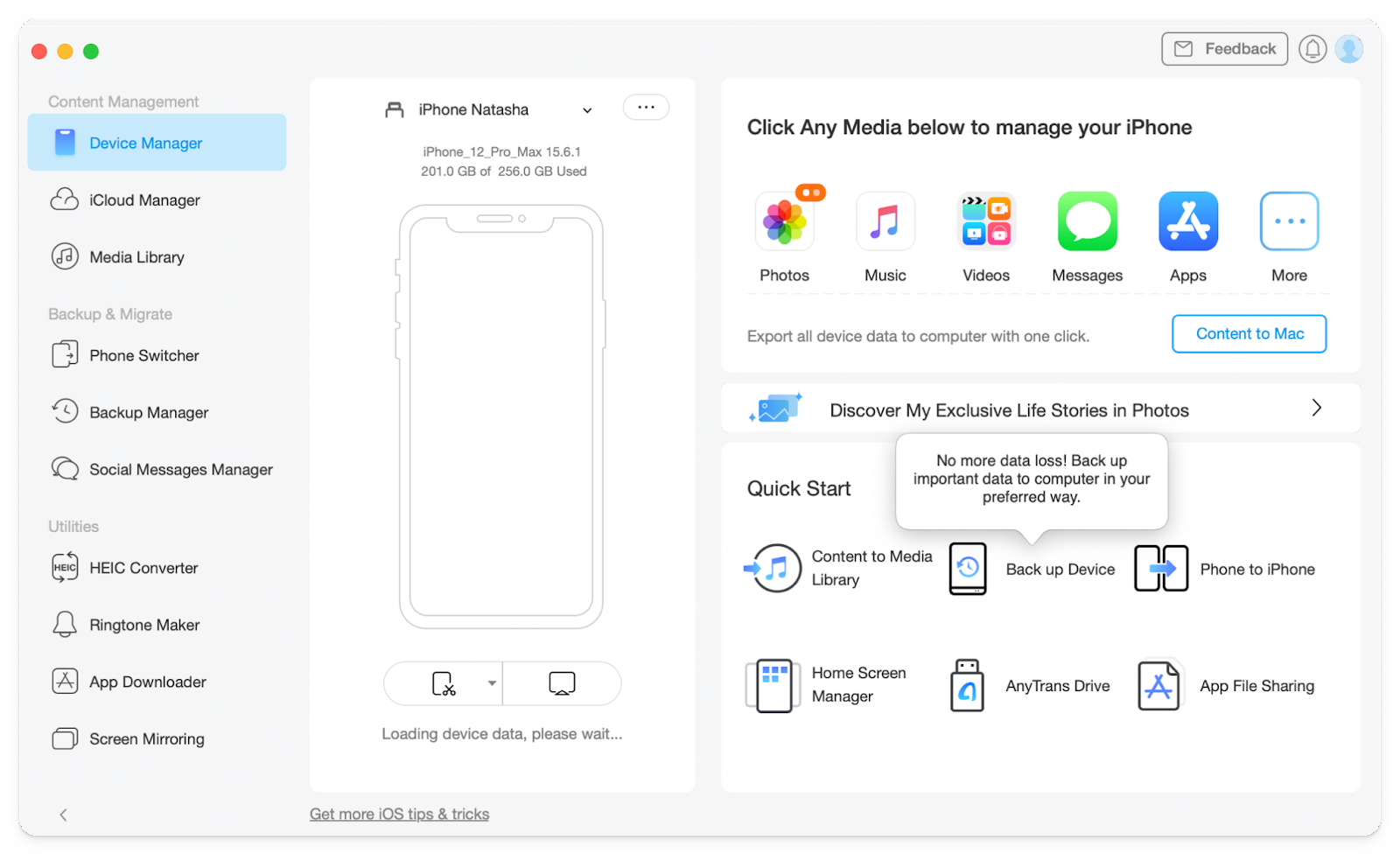 How to reduce System Data on iPhone by clearing browsing history
Since it's not practical to do a complete device reset every time you're short on space, there are a few other options you can try to clear System Data iPhone.
Deleting browsing history and website data on a regular basis will prevent System Data from taking up precious storage on your iOS device. Although saved history makes it more convenient to access your favorite websites and allows for faster and more personalized browsing experience, it can also tamper with your privacy, so you shouldn't keep website caches for too long.
Here's how to clear System Data by removing website data in Safari:
Go to Settings > General
Select iPhone Storage
Scroll down to select Safari from the list of apps
Tap Website Data
Select Remove All Website Data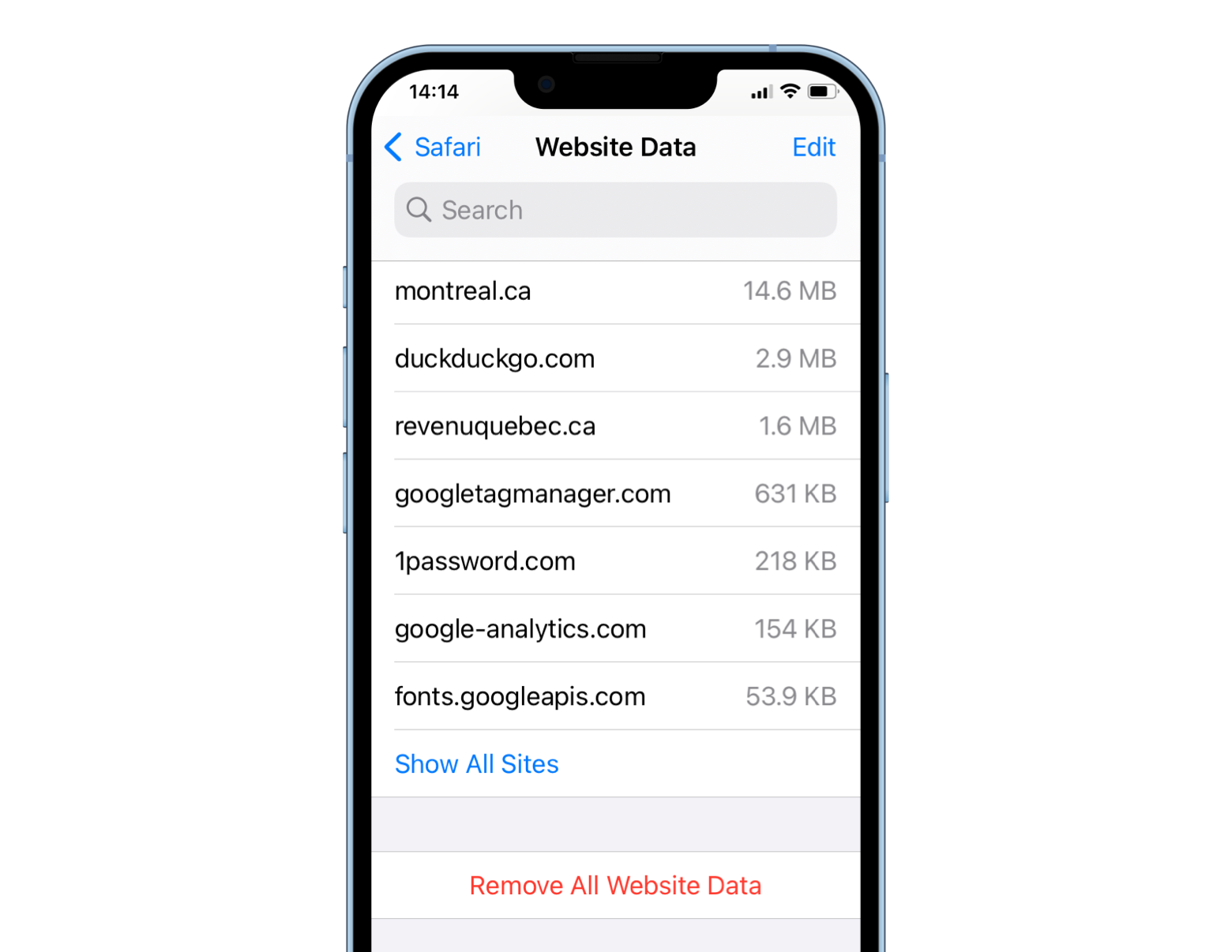 To delete browsing history in Chrome if iPhone System Data huge, follow these steps:
Open the Chrome app
Tap on the three-dot icon at the bottom
Tap History > Clear Browsing Data
Choose the time range and tap Clear Browsing Data again
How to get rid of System Data on iPhone by clearing app caches and offloading unused apps
It's recommended to clear the cache of your apps every month or two to keep a huge pileup of cached data from hindering device performance. Conveniently, you can delete the cache right from the app's settings most of the time.
To clear app caches and delete System Data iPhone, follow these steps:
Go to Settings > General > iPhone Storage
Select an app you want to delete
Select Clear Cache if the app has an option to do so
Select Delete App if there's no option to clear app cache automatically
Go to the App Store to reinstall the deleted app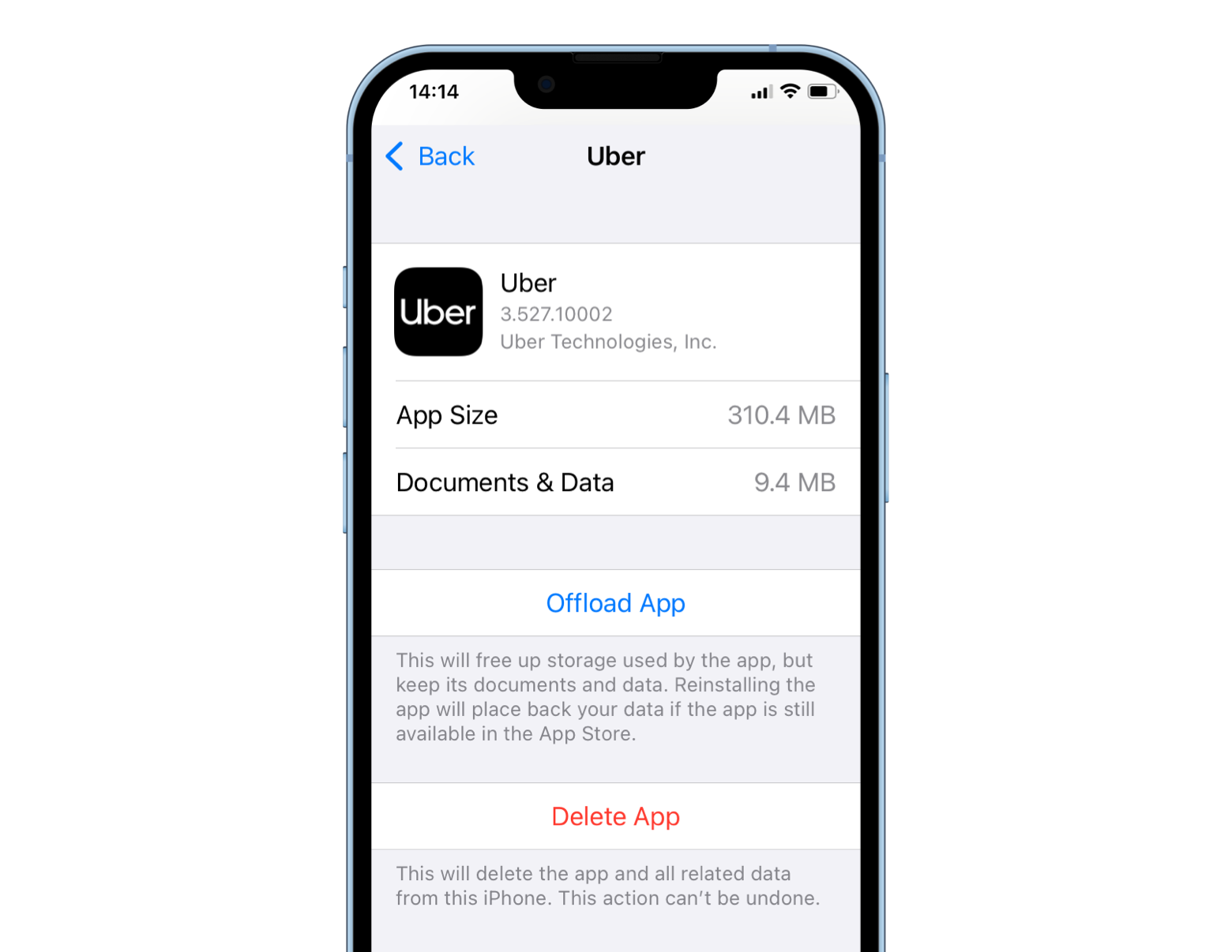 In case you need to free up more space, or would rather delete the app itself while keeping its caches — there's a way to do so. Offloading unused apps will delete other types of iPhone System Data, and won't delete any cached data, like your passwords, that you've accumulated while using the app.
To automatically offload unused apps, simply:
Open Settings and if you have iOS 15 or later tap App Store, otherwise go to General > iPhone Storage
Enable Offload Unused Apps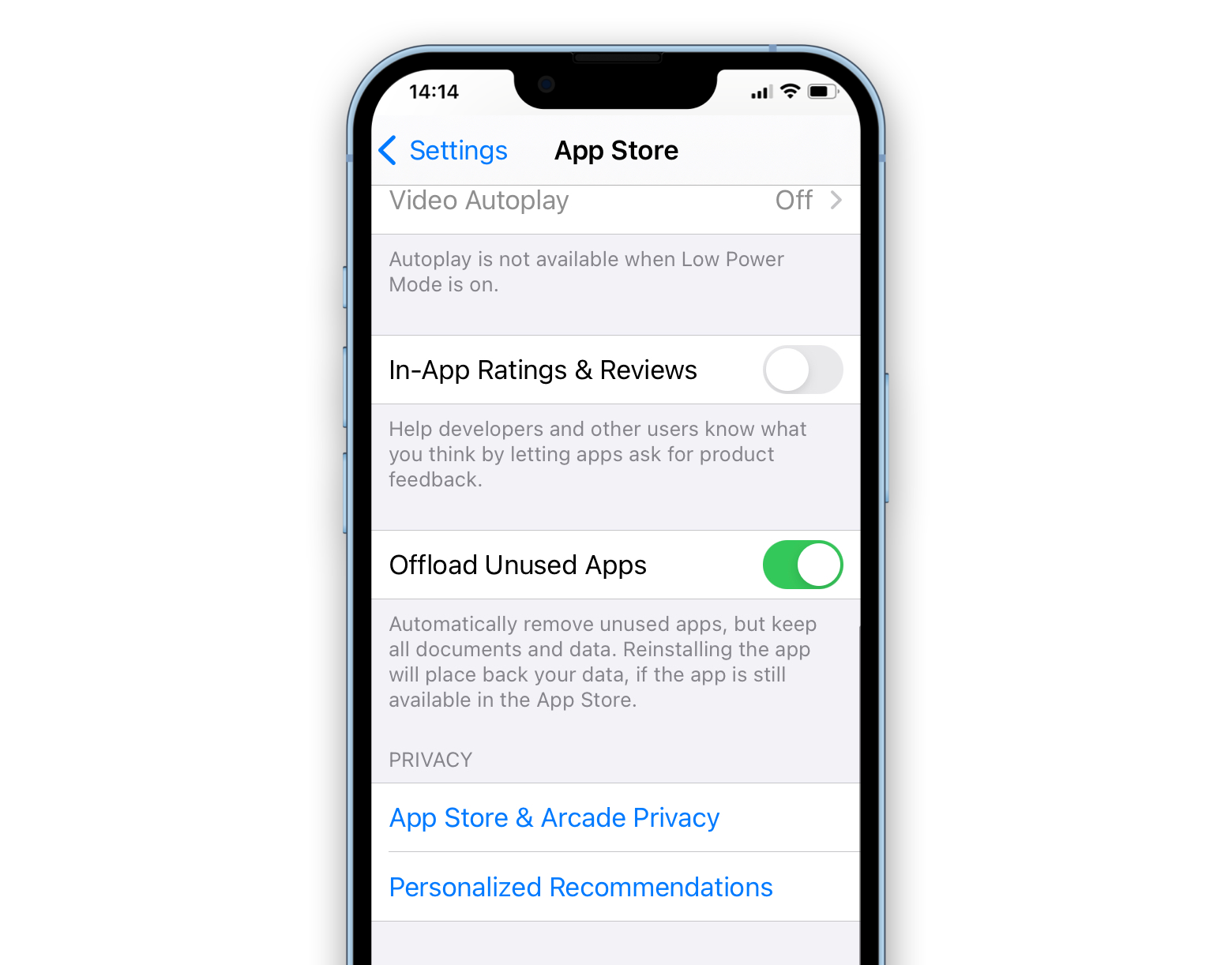 Turn off background refresh for your apps and restrict your iPhone location services to prevent more System Data iPhone from accumulating. You can control both these features from the Settings app.
How to remove large attachments to reduce iPhone System Data
Large attachments that you send or receive in Messages can be a big part of what takes up System Data. You can review large attachments in iOS 14 or earlier, but starting with iOS 15 you can only review the media you've downloaded.
How to reduce System Data on iPhone or iPad by deleting large attachments:
Go to Settings > General
Select iPhone Storage
Tap Review Large Attachments or Review Downloaded Videos
Select Edit on the top right
Select the attachments you want to delete and tap the trash icon if you have iOS 14 or earlier, or tap the red minus sign between each video to remove it in iOS 15 or later
Deleting large attachments is a great place to start when you need to free up storage on your iPhone, but if you'd like to take your device organization game to another level, try using a good duplicate file finder.
Gemini scans your whole device, locates and points out both duplicates and similar files, which often take up even more space than the doubles. The app has a neat interface, which makes it easy to choose what you want to get rid of. And if you end up deleting something by mistake, Gemini offers a safe file recovery too!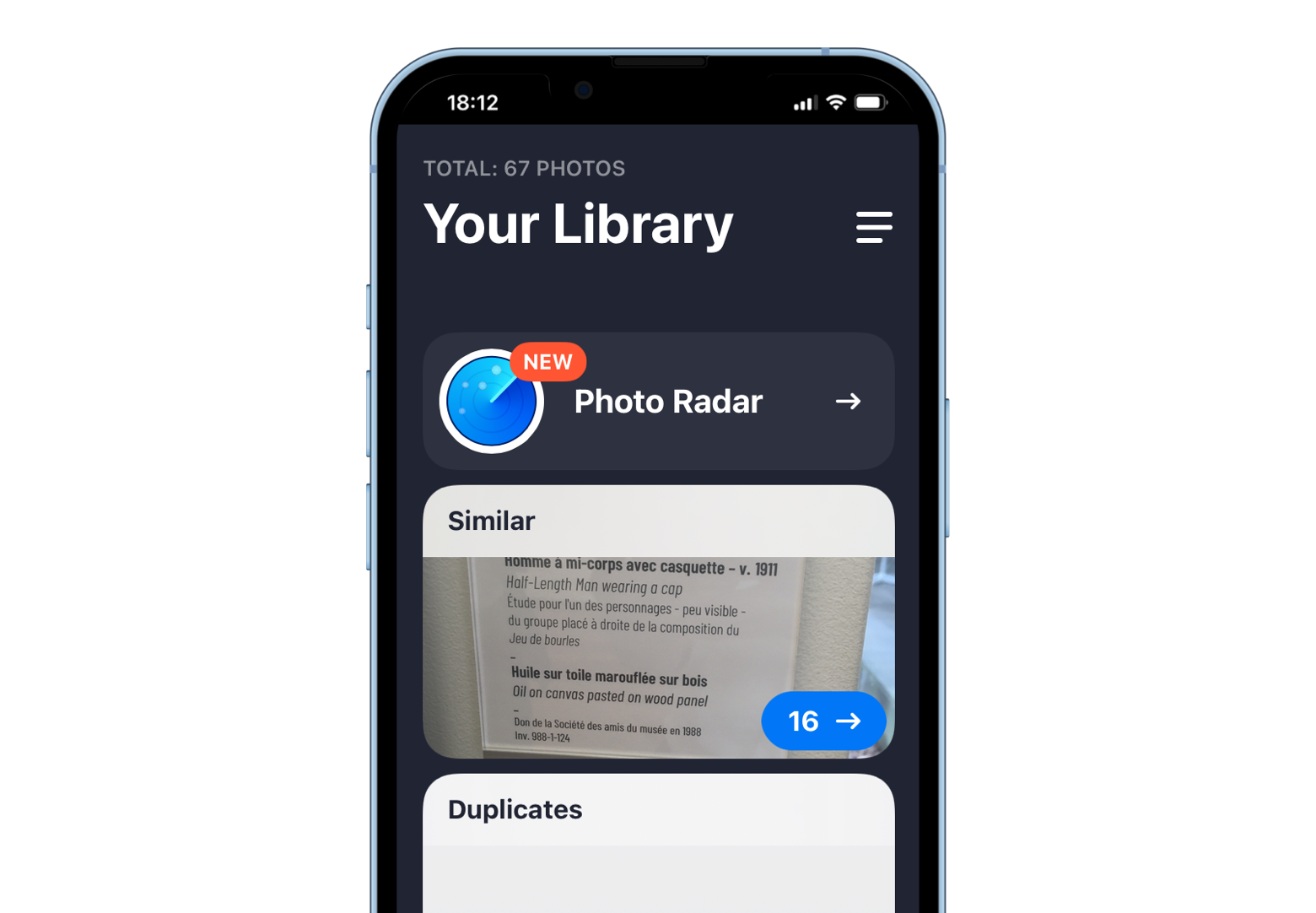 How to clear System Data by deleting Message history
Apart from getting rid of the unnecessary message attachments, you can set up your iPhone or iPad to automatically delete your messages on a schedule.
Here's how to clear system storage on iPhone by enabling auto-deletion in Messages:
Go to Settings
Select Messages
Scroll down and tap Keep Messages
Select either 1 Year or 30 Days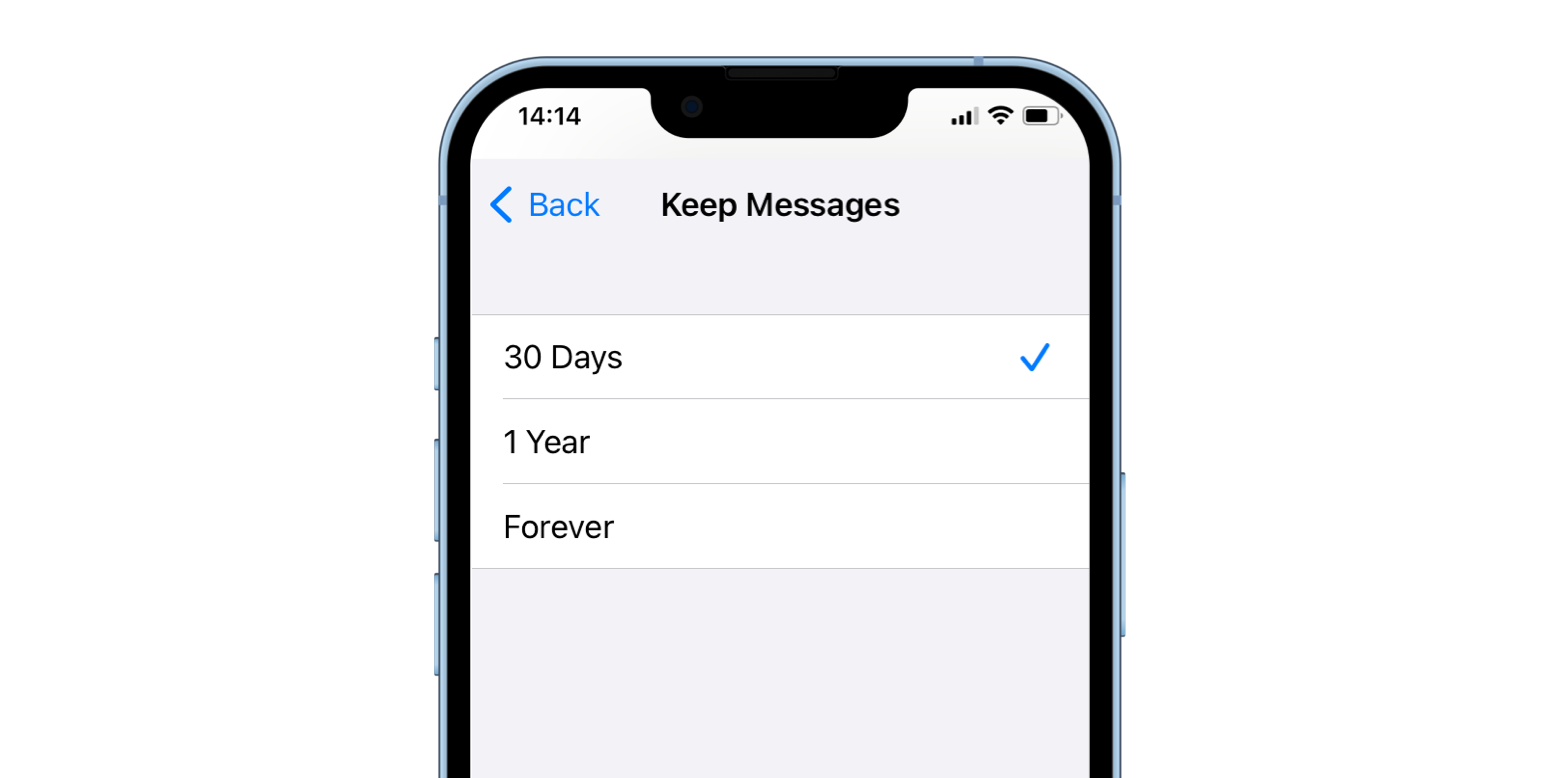 Once you clear some System Data iPhone using this method, you can go further by reviewing your Notes and Voice Memos. System Data iPhone storage space is taken every time you save or open a note or voice memo associated with your iCloud account. It's a good practice to periodically review your Notes and Voice Memos apps, and manually delete the files you no longer need.
How to delete system storage on iPhone with an update
If you're on a quest to free up space to install the latest software, you're going to have to skip this option. Otherwise, it might be one of the quickest solutions, since installing the latest available iOS version has proven to somehow put a huge dent in system storage. So once you've noticed System Data taking up way too much space on your device, it's a good time to update.
Here's how to install an iOS update to clear System Data iPhone:
Open Settings > General
Tap on Software Update for the latest version to appear
Tap Download and Install
Once your iPhone completes the update, check the status of System Data storage in Settings.
iPhone System Data huge: how to fix the issue
Now that you know how to track down and clear System Data iPhone, it's time to elevate your user experience even further with Setapp, a platform of more than 240 powerful apps for Mac and iOS.
Both apps — AnyTrans and Gemini — are available to you at no cost through a 7-day trial of Setapp.