Finding free music online and saving it on your Mac it is not as easy as it should be. While there are plenty of artists who'd love you to hear their music and who are happy for you to download it for free, the process of finding and then downloading it can be a bit of a pain.

Even if you know where to go looking (and we'll help you with that in a minute), saving lots of individual tracks in a web browser one by one can be a slow and frustrating process. That's where a smart music downloader can help.
Where to get free music to download
There are of course, lots of places on the internet where you can find free music to download. But many of those places link to tracks which included cracked files or music the copyright owner hasn't given permission to share.
It's important that when you go looking for free music, you only use sources that have permission to share that music.
Here are a few places where you can find free music to download legally:
Jamendo. All the music on Jamendo has been made available by the artists on a Creative Commons licence. That means that, while they retain the rights to the music, they've agreed to allow it to be saved to your Mac for free.
Soundcloud. It's a hugely popular site where amateur and professional musicians, and some well-known names, share music. Not all of it is available to download for free, and you'll need to create an account. But there are some real gems to be found.
Last.fm. It's another hugely popular site that, among its discovery and sharing features, also allows you to save music tracks for free.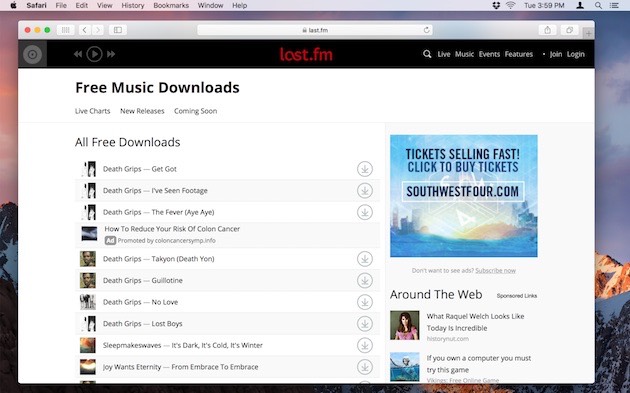 How to download music online
Is it legal to download music for free? Yes, as long as the copyright owner consents. On all of the sites listed above, the rights owner has consented to allow their music to be downloaded. Folx allows you to download files from websites, YouTube videos, or Torrents. It allows you to tag downloads so you can find files easily later. It can also split large files into multiple threads, so they download more quickly – and it can automatically resume downloads if there's a problem.
You can also control the speed, setting a maximum limit, and schedule them so they only take place at times they won't place too many demands on your computer.
In short, Folx is the ideal tool for downloading music for free.
Get the best music downloader
If you haven't done so already, launch Setapp and search for Folx. Or, you can click on the Setapp icon in the Finder's menu bar and search for it there. Once it appears in Setapp, click Install and wait for it to install. Double-click Folx to launch it.
Add the link to the track you want
Once you've found a track you want to save, copy the link. To do that, you'll need to identify the download link on the site – it will usually be an icon with a downward arrow in it. Don't click it, instead right-click or Control-click it. From the menu that appears, click Copy Link. And paste it into Folx with ⌘+V keyboard shortcut. Or the main Folx window, press the '+' button next to the text bar at the top of the window. You should see that the box at the top of the window that opens already has the URL you copied in it. If not, paste it where it says 'Add URL here.'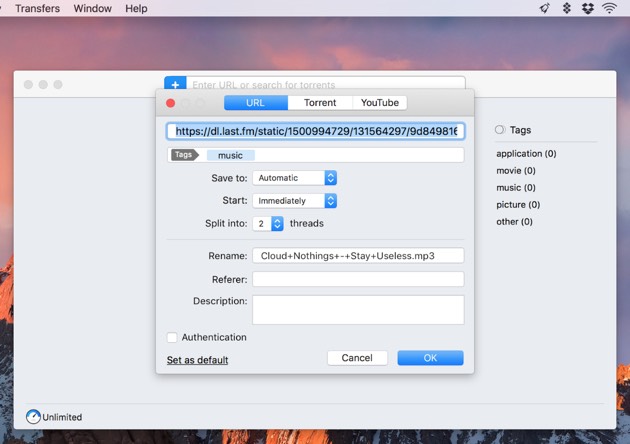 If you want to add tags to make the file easier to find later, type the tag names into the box below the URL.
Choose where your music are stored
Once you've added the link, choose where you want to save it to. If you're happy to leave the destination at its default, great. If not, click on the menu that says 'Automatic' and click on 'Choose Other.' Navigate to your chosen destination and click 'Open.'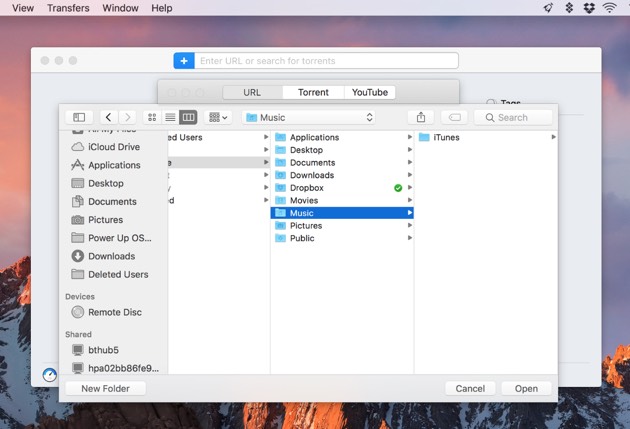 Choose when to download tracks
If you want it to start straight away, leave the 'Start' menu set to immediately. If not, click on the menu and choose 'Manual' or 'Schedule'. If you choose manual, the download will be set up and then paused and displayed in the main Folx window. You can start it at anytime by clicking the icon to the left of its name. If you want to change a download from manual to scheduled or automatic, you can double-click it in the main window and change the setting in the menu.
If you choose to schedule, files will be downloaded according to the schedule you create in Folx Preferences.
Create a download schedule
Open Preferences from the Folx menu and click on 'Scheduler'. Now click on the time slots where you want downloading to take place. When the box changes colour, click on it twice so it turns bright green. Scheduled downloads will now take place at that time.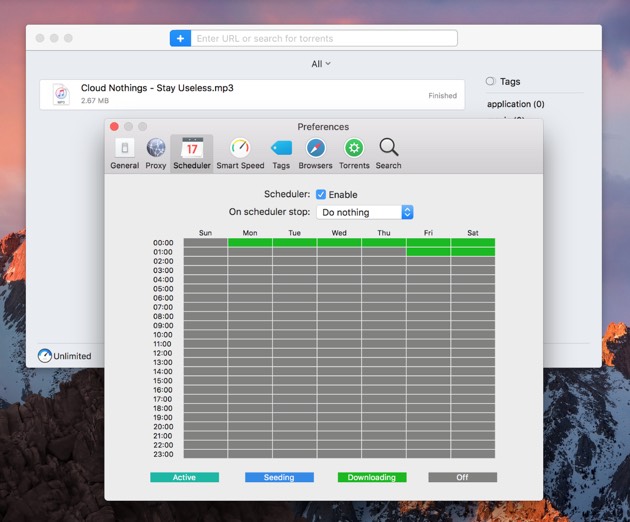 Continue customising
Once you decided when you want to save the track to your Mac, continue down the list of options in the download manager. Select the number of threads into which you want to split the download. The default is two and for most music files that will be fine. If the file you're downloading is particularly large, you might want to select a higher number.
Finally, give the saved file a name – the name of the track is a good idea – or leave it at the default. If you want to, you can add some text in the description – perhaps the genre or the website where you found the file.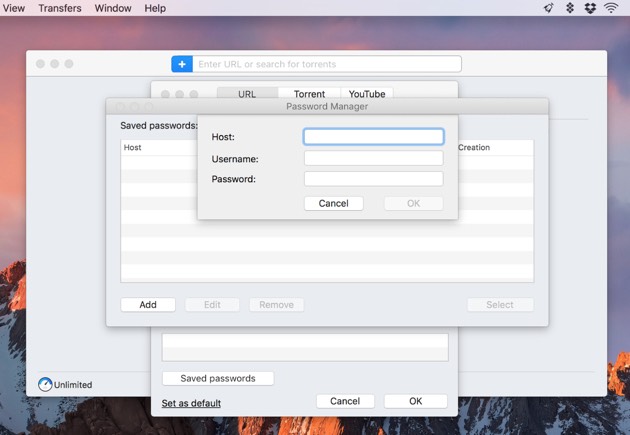 Authenticate if it's required
If the website needs a username and password, click Authenticate. Click 'Saved Passwords' and then 'Add.' Choose 'HTTP or FTP password' and type in the URL of the login page, your username and your password in the next window that opens. Click Ok.
You're all set. You can now download free music using Folx from any website that makes it available.
Most of the music you find will be MP3 files, which can be played on your Mac. If the files are in a format that won't run on your Mac, you can use Permute to convert media.
Get 100+ Mac apps for any job
Sign up to Setapp and try them for free.
Try for free