Change video format instantly with Permute, a universal media converter that works with video, audio, images, and more. Use Permute for free via Setapp, a collection of 200+ best apps.

Open Permute in Setapp

Drag & drop your video

Pick the format and convert
Why use Permute to convert video?
Permute allows you to change video formats flexibly on your own Mac. No need to upload files to any online platform or share your email with third-party services. Permute makes the whole process fast and secure. Switch between dozens of formats from the comfort of your Mac.

Tons of formats
Permute converts to MP4, HEVK, AppleTV 4K, and even DVD. Get the best-quality video outputs on your device in seconds.

Drag & drop flow
It takes a few seconds to drag your video into Permute and convert. You can even upload multiple files or schedule conversion for later.

Try free via Setapp
Permute is part of Setapp, a subscription service for apps. Use Permute along 200+ Mac and iOS apps for 7 days free, then $9.99/mo.

Security guaranteed
Unlike online services that ask you to upload video to their servers, Permute runs on your Mac. No one except you can access your files.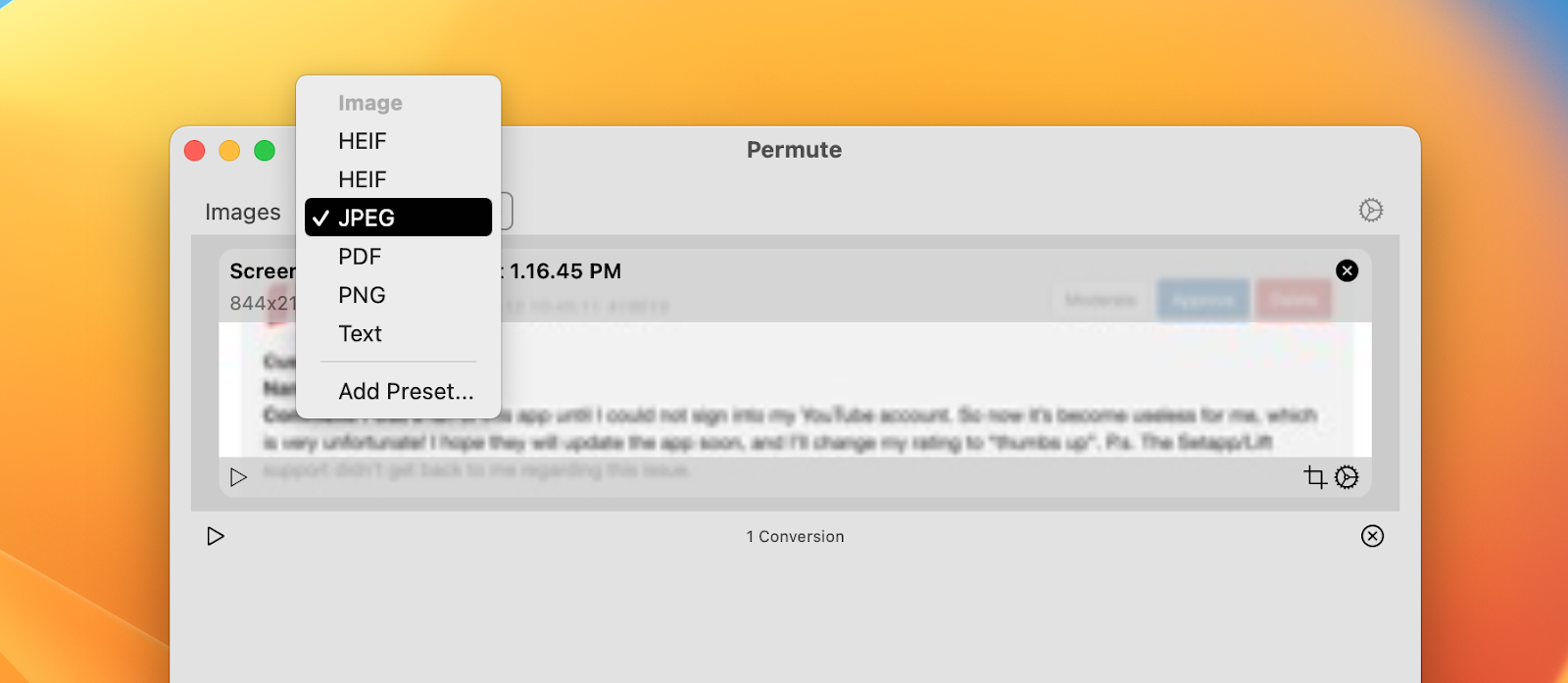 Permute
Permute is a universal media converter for Mac. Easily convert video, audio, and images without sharing your files anywhere.
Get Permute via Setapp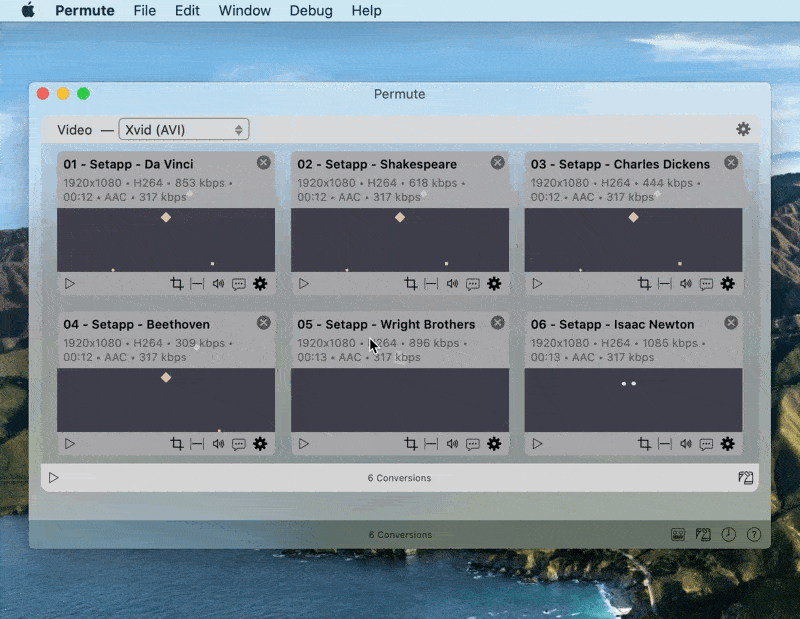 The fastest way to convert video on Mac
Permute can convert any video files in bulk with incredible speed. The huge benefit of getting Permute via Setapp is that you get 200+ apps on top of it. You can use Permute in combination with Downie, a
media downloader
that lets you save YouTube videos, or tons of other apps. Get a free Setapp trial to solve all your tasks on Mac, stay for $9.99/month if you like it.