Sounds good? Well it looks good too.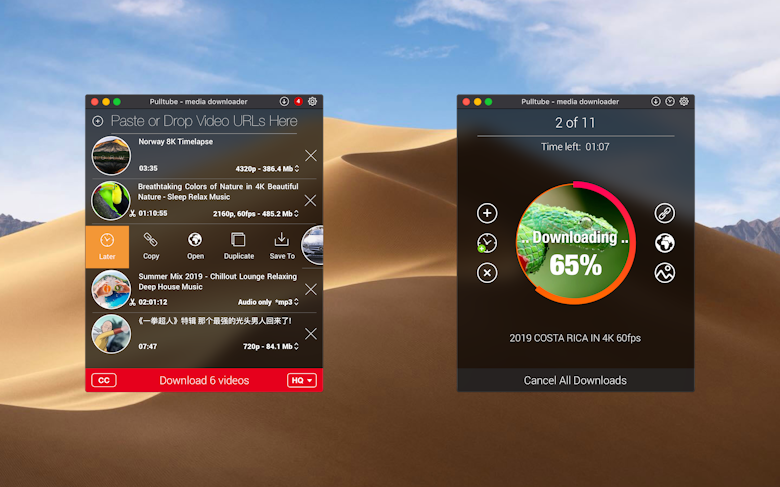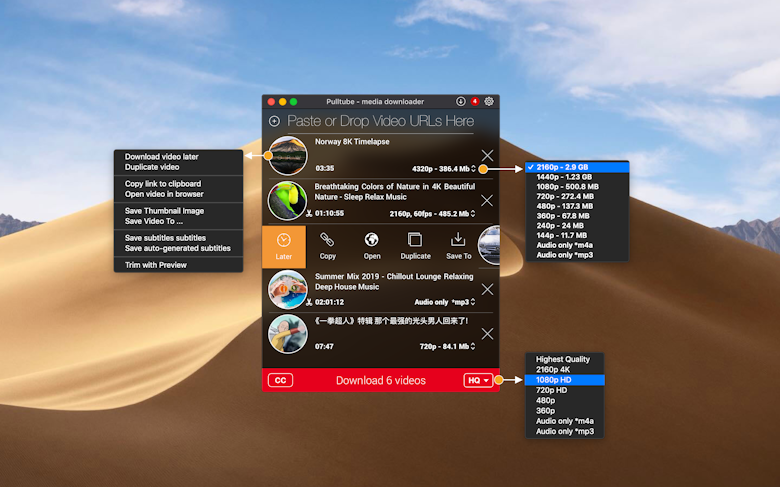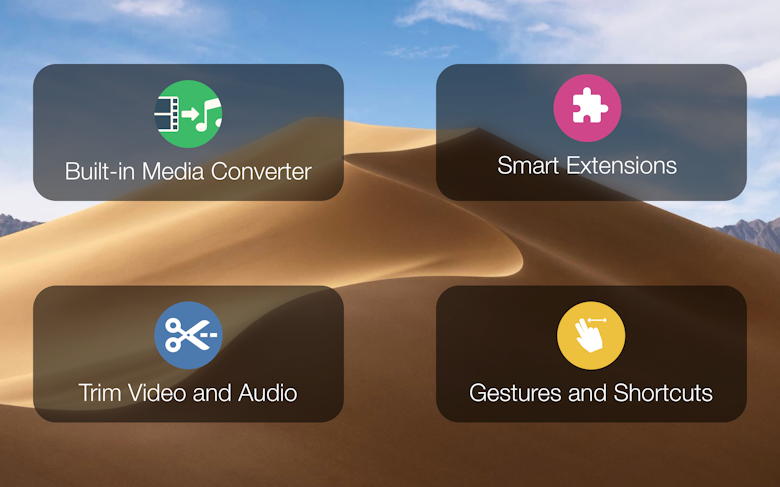 Pulltube features
Download from 1000+ sites
The extensive list of supported websites is really impressive: YouTube, Vimeo, Facebook, Dailymotion, Soundcloud, Instagram, Youku, Bandcamp, and whatnot. Simply copy the URL/multiple URLs separated by space, or drag and drop URLs anywhere on the app window.
Instantly convert files
This downloader comes with a built-in media converter, so you don't need to use external tools to change the file format. It's all in. Click on HQ in the bottom right corner of the Pulltube window and you'll be presented with the options to customize your video as well as save as MP3 or M4A.
Capture video subtitles
Download video with subtitles or grab subtitles separately. It's a huge help for polyglots and those who want a transcript of video talks and interviews. Once you capture a link to your video with Pulltube, click on the CC button in the bottom left corner and set the app to download subtitles.
Trim your video and audio
You can save a specific part of a video or audio file — very handy if you want to capture a short scene from a movie or interview. Once you add a file to Pulltube, click on the scissors button to enter the Trimming Mode. From there, adjust the clip duration and press Trim to save it.
Download faster via extensions
Save media files as you browse in Google Chrome, Firefox, or Safari. Download Pulltube's smart extensions and use them when you come across something interesting on the web. Once you click on the extension, Pulltube will instantly send the download URL to the app.
Customize how you use Pulltube
Once you try Pulltube, there's no going back — you'll want to use it often, possibly very often. This is where Pulltube's keyboard shortcuts and gestures will be useful. Swipe right/left to see the menu, hit Enter/Return to start downloading, Esc to cancel data fetching, and more.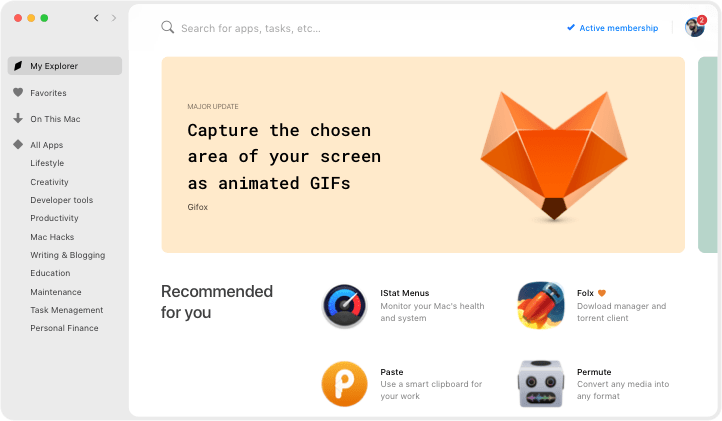 We love Setapp
---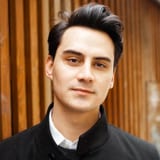 Very impressed with World Clock Pro @setapp @minimuminc. Making light work of time differences 🤘yew. How MacOS still doesn't have some kind of digital clock widget is mind boggling.
jessengatai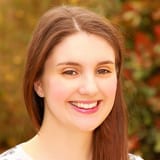 I have used Endurance (http://enduranceapp.com ) which is on @setapp to try and extend my battery life, 12 hour flight from Vienna to LAX and I spent about 8 hours working on an essay - not bad going!
Rosemary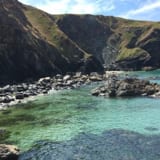 Wow just downloaded Setapp for my Mac - the value here is amazing. Some of the apps cost more than the monthly subscription alone and there are some amazing apps like Ulysses, RapidWeaver etc. @setapp
Mark Mitchell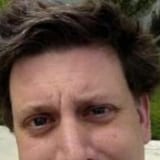 Discovered @PDFpen via @Setapp. Worth it just for the stellar OCR job it does on poorly-scanned assigned readings. Now to start playing with all those PDF editing features...
Nate Dickson