How to free up disk space on Mac
Macs and MacBooks are notorious for running out of storage space pretty quickly, and Apple has been trying to solve this issue, which the majority of its users are complaining about. In 2022 Apple released Mac and MacBook Pro models with large 8 TB hard drives and updated macOS Ventura to become more browser-oriented, performing most of the work online to reduce the toll on the hard drive.
Since these changes weren't made to all Apple machines on the market, but rather to a select group of top-priced devices, users are still turning to online forums asking "how do I free up disk space on my Mac?" And there are quite a few effective methods to get a Mac clean disk!
How to check how much free space you have?
A Mac's operating system lives on its hard drive, and if the drive gets too full you'll notice your device performing much slower. To prevent this from happening, keep an eye on how much free space you have on your Mac. Here's how:
Click on the Apple icon
Go to System Settings ➙ General
Click the Storage tab and select All Volumes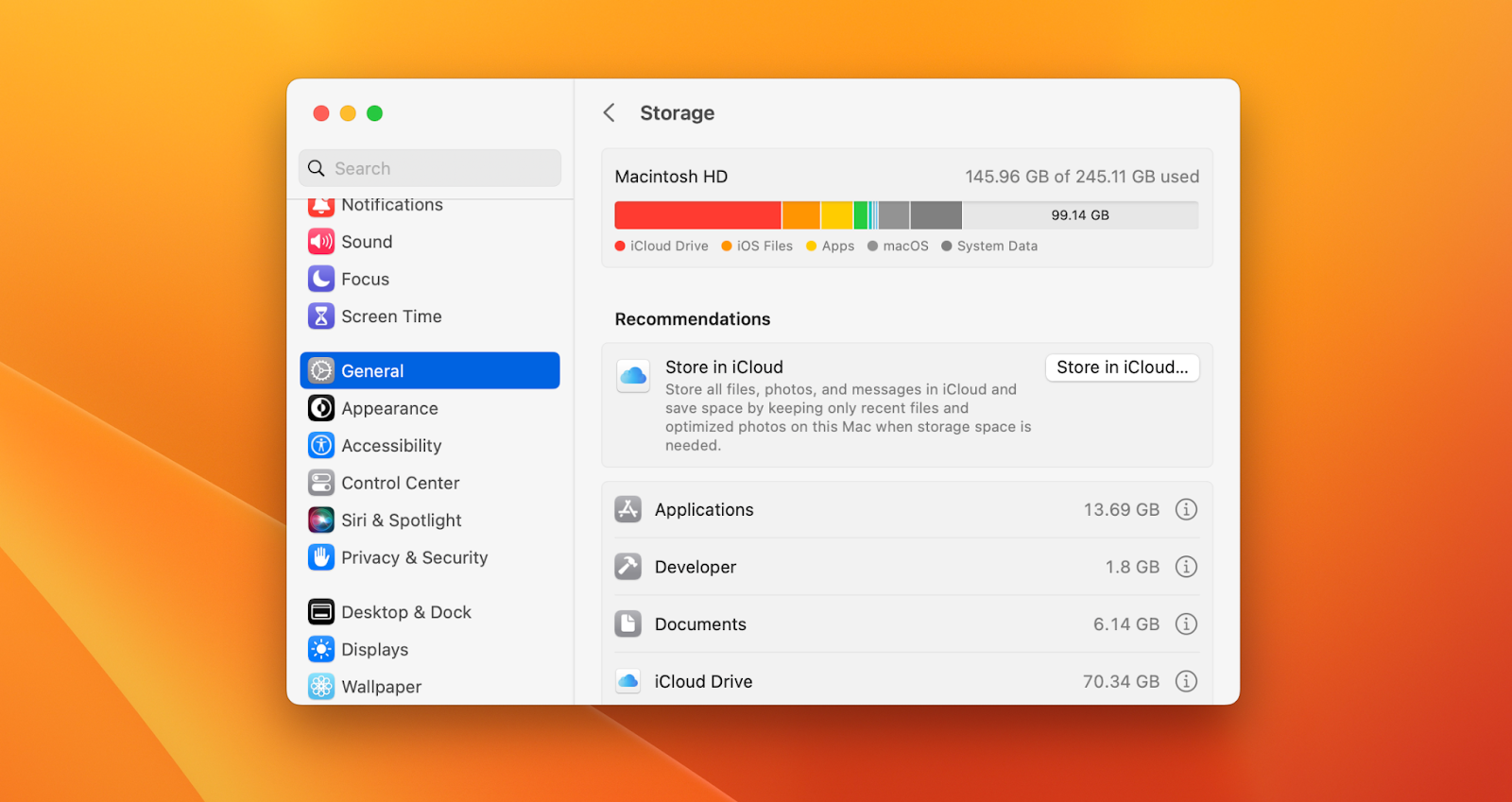 Here you'll see a colored graph showing how your Mac's storage is being used, with light gray representing free space. Move the pointer over any other color to see the amount of space each category uses (Documents, Apps, Photos, or System Data).
It's always good to be aware of the disk space situation on your Mac to keep it under control, and there's a more convenient way to monitor it — try iStat Menus.
iStat Menus is a system data collector that lives in your menu bar and provides vital information about the key performance indicators. All info on your memory load lives behind one clean blue bar you can access with a single click! If you choose to expand it, you can check the exact division of memory resources and load between wires.
Being one of the most comprehensive Mac monitors to date, iStat Menus lets you automate the process of controlling how much Mac clean disk space any app is using, plus it presents you macOS performance data in a clean format, so you're fully aware of the situation within your Mac.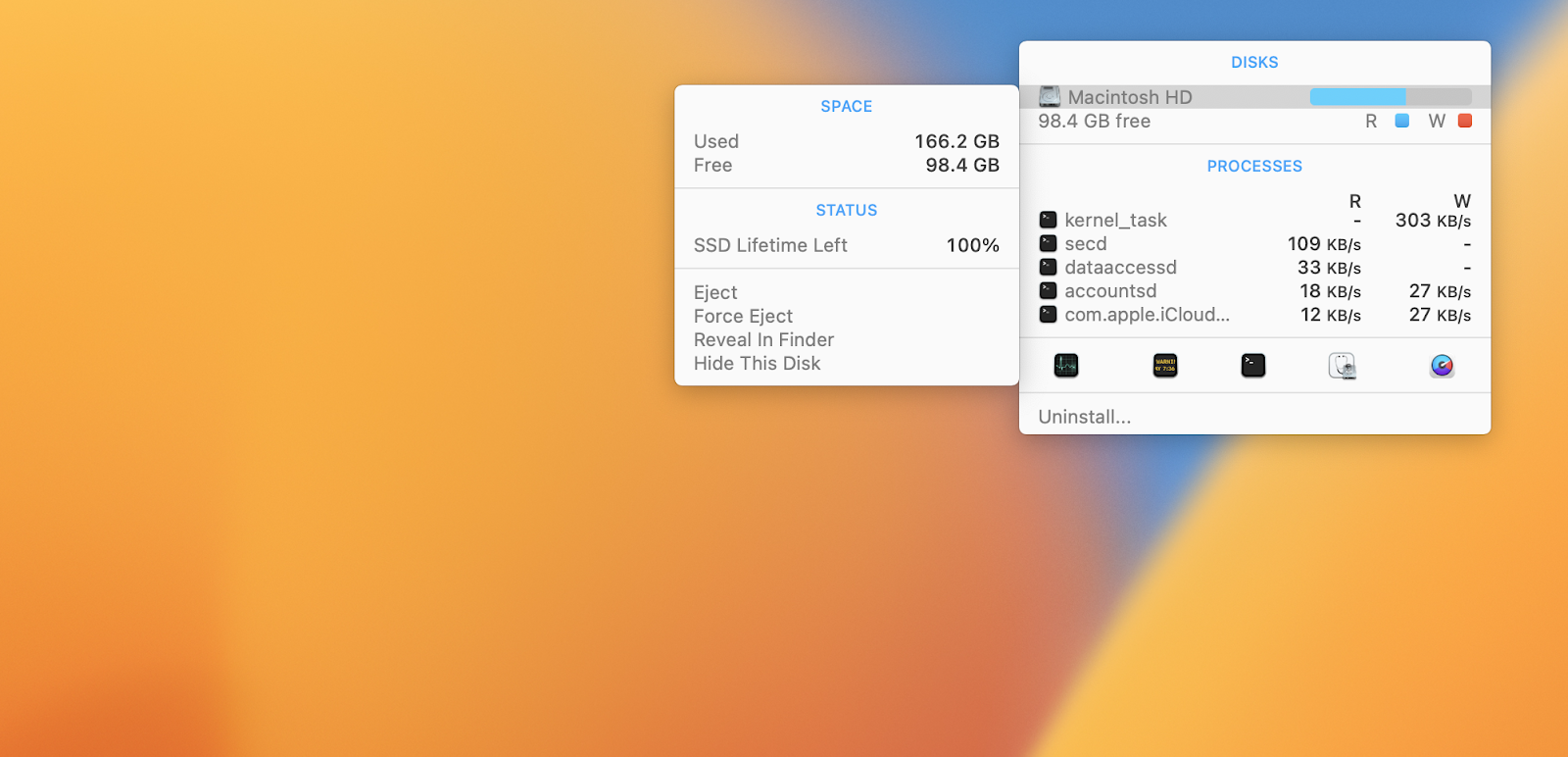 How much free space does my Mac need to have?
It's a less-known fact that a Mac converts the available space on its startup disk into virtual memory used for daily operations. That's why it's recommended to keep at least 10% of the disk space free on your Mac to avoid the device slowing down its performance.
How to clear space on Mac
With an abundance of theories online, we've gathered a list of tried-and-tested tips for how to free up space on Mac, both manually and automatically.
Optimize your Mac storage
Before doing a deep dive into all possible options to help you free up space on Mac, try using one of your device's built-in tools to optimize available storage space.
While you're still in the Storage tab of your Mac's System Settings, scroll down past the graph that breaks down disk space usage and you'll see a list of actions Apple recommends you take to keep a Mac clean disk. From here, decide which suggestions you want to try and follow the instructions.
Move files to the cloud
One of Apple's suggestions for how to free up disk space on Mac is to store more files in a cloud storage service. Simply choose the Store in iCloud option from the Storage tab in System Settings and your Mac's Desktop and Documents folders, as well as photos and messages will be moved to Apple's iCloud. Now this content will be downloaded to your Mac only when you try to access it.
The only caveat to this method is that iCloud only offers 5 GB of storage space for free and if you have a lot or very large files, that might not be enough to store them all. Whether you choose to buy more storage, or use other cloud services as additional storage space, it's a good idea to connect those reserves to your Mac's Finder using CloudMounter.
CloudMounter is a utility to help free up space on Mac and easily access cloud storages right from your desktop. Connecting your online storage accounts like Google Drive, Dropbox, and others to your Mac's Finder, CloudMounter presents you with near unlimited storage capacity along with the flexibility of a built-in hard drive operation.
Use CloudMounter's Connections menu to choose which drive you want to mount the most popular clouds as disks. Simply click on the drive you want to mount, log in, review the information, click Mount again and forever stop wondering "how do I free up disk space on my Mac?"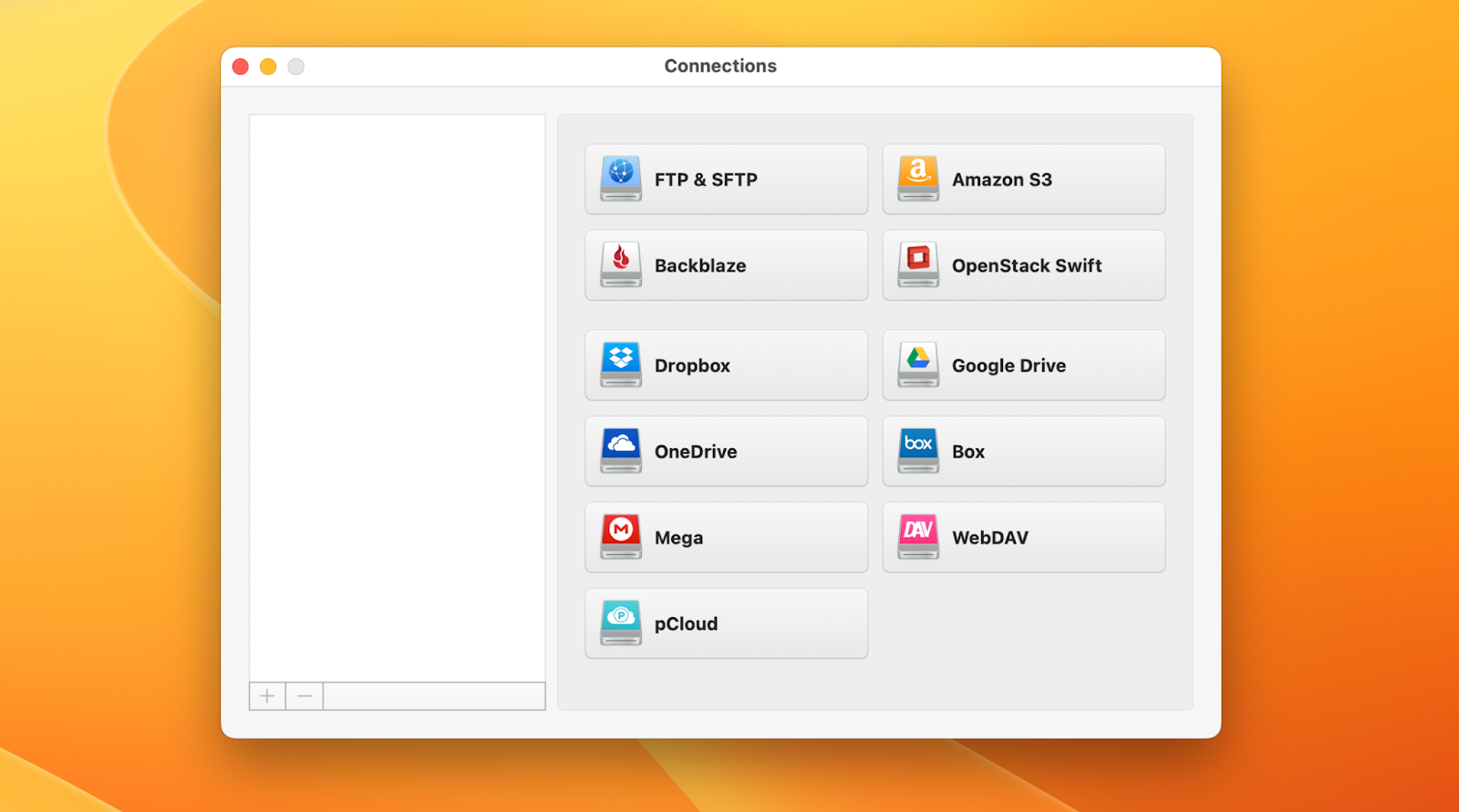 Find and delete duplicate files
How many times have you double-downloaded the same attachment because you couldn't remember if you've saved it already, or even more annoying, where you saved it? Well, all those duplicate files can be one of the reasons you're searching how to clear space on Mac because they can occupy up to 30% of available storage!
It's a tedious task to be looking through your Mac's folders on a quest to find and remove duplicates, and even if you sit down to do it once, you'll probably never want to repeat the experience. Good news! There's a reliable duplicate cleaner out there. Try Gemini.
Gemini can quickly locate and point out duplicates and similar files, with a possibility to free up gigabytes of space on your Mac in a single cleanup. Gemini presents its findings in a neat interface so it's easy to choose what you want to let go. And if you end up deleting something by mistake, Gemini offers a safe file recovery too!
Here's how to clear disk space on Mac using Gemini:
Launch the app and click the large + button
Select which folders or sections of your Mac you'd like to scan and click Choose
Click Scan For Duplicates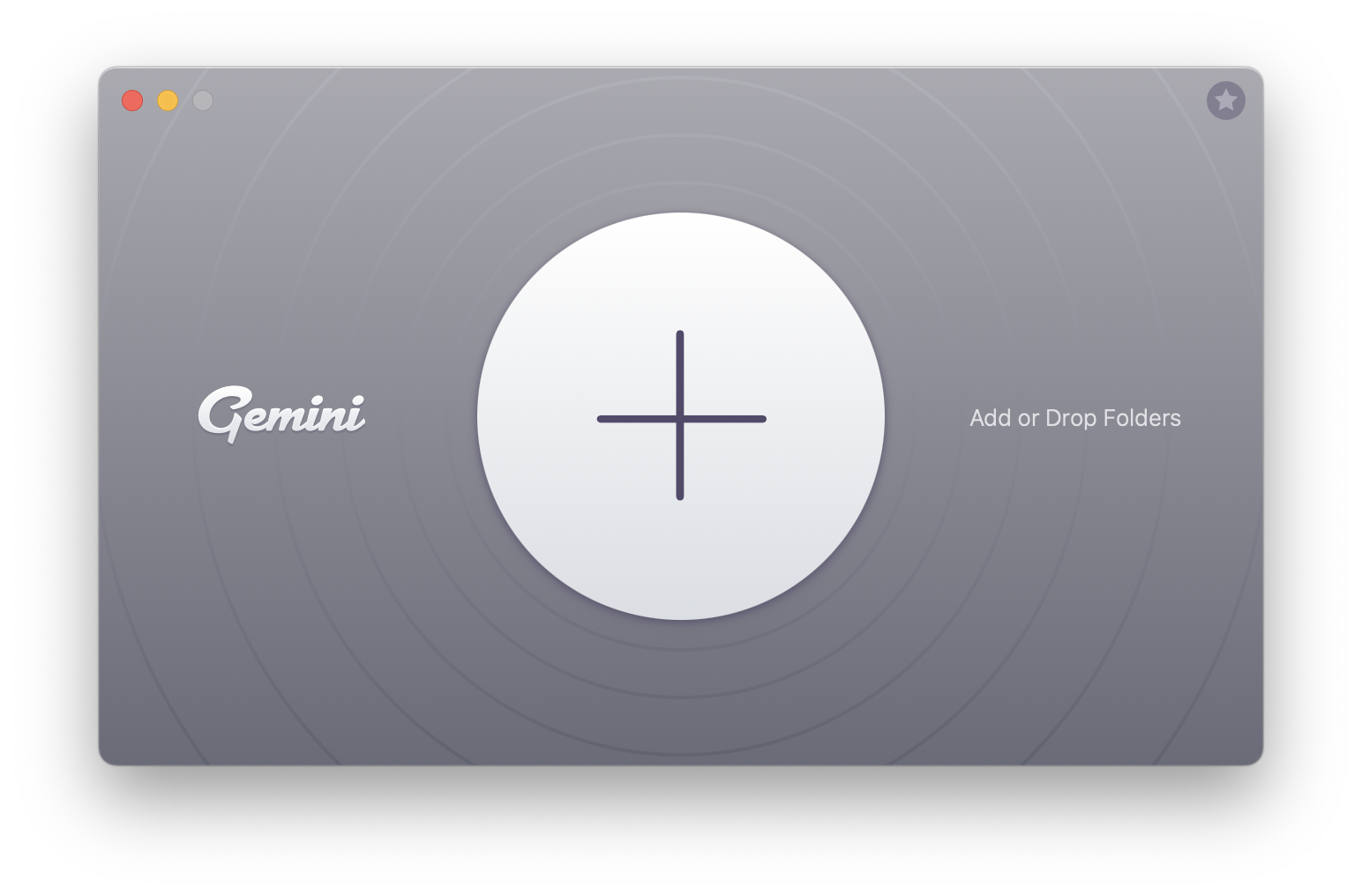 Remove temporary files
A Mac's operating system depends on creating temporary files to perform correctly. When that data has played its part in helping your Mac's smooth day-to-day performance, it becomes latent on your device and can take up a lot of space.
Here's how to clear storage on Mac by deleting temporary files:
Go to Finder ➙ Go ➙ Go to Folder
Type in ~/Library/Caches/ and hit Return
Drag and drop cache folders to the Trash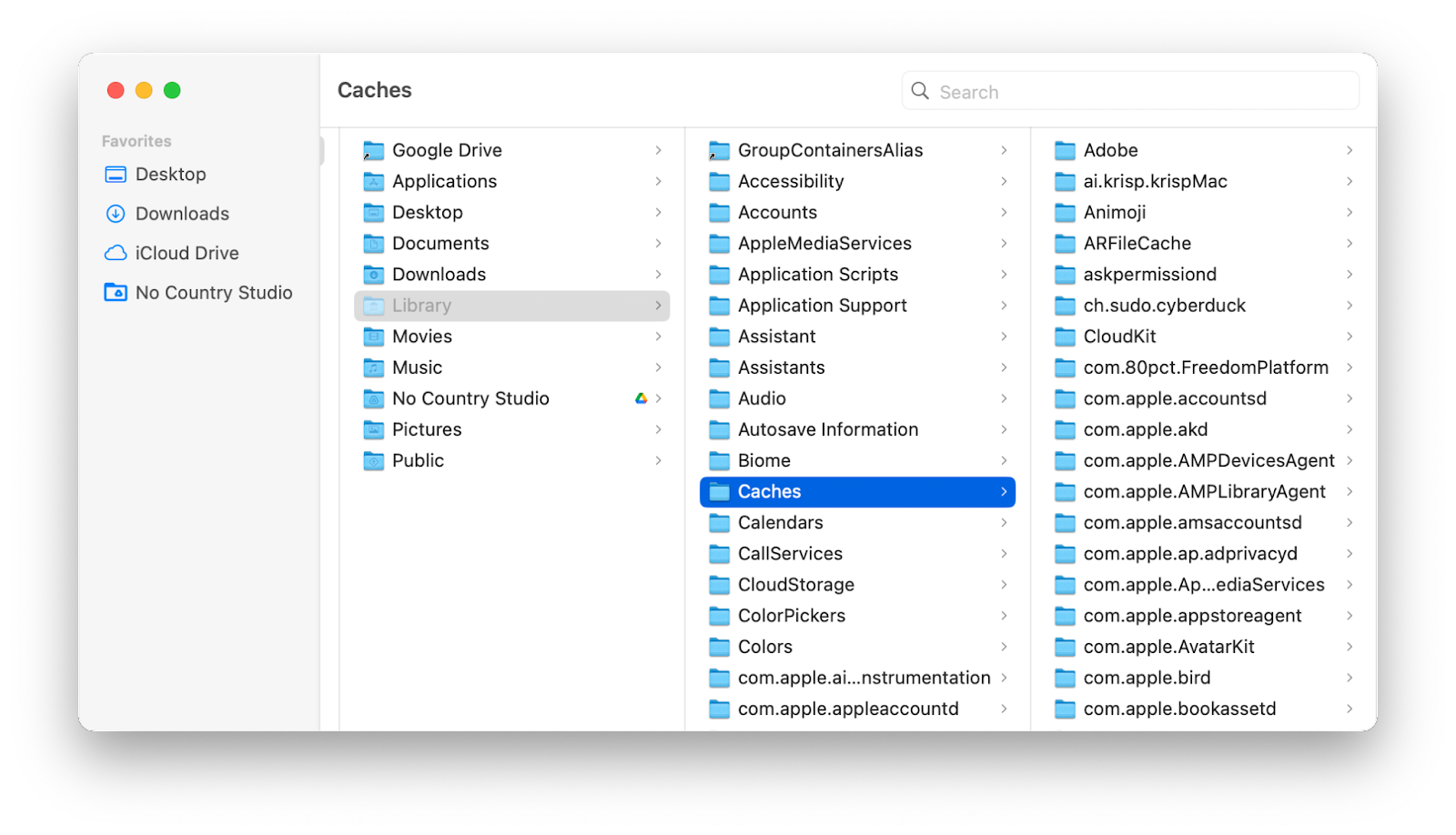 Be careful with what you're deleting though, as there's always the risk of removing the wrong folder. But if you'd rather not take that risk, let a professional cleaning app like CleanMyMac X do the job for you.
CleanMyMac X is tailored to help you speed up and protect your Mac by running instant system cleanups, uninstalling and updating apps, removing malware, and erasing files of any size. CleanMyMac X can remove up to 74 GB of junk on average. Does that seem impossible? Try and see for yourself!
Here's how to free up space on Mac by automatically removing temporary files:
Launch CleanMyMac X and click on the System Junk tab in the sidebar
Click Scan, wait for the scan to complete and click Clean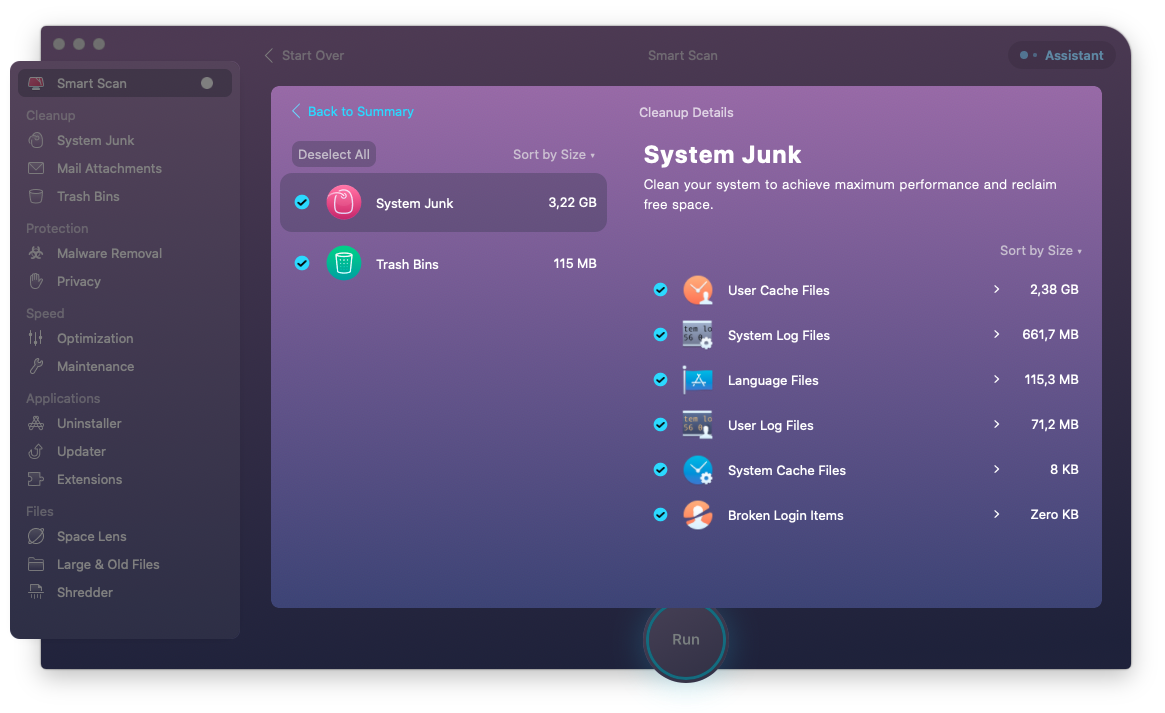 Empty downloads and trash bin
This suggestion might sound too obvious, but the reality is that we often forget to deal with our Downloads and Trash folders, while those keep accumulating files that rob our Mac's disk space.
Here's how to clear storage on Mac by cleaning up your Downloads folder:
Go to Finder ➙ Downloads
Select the files you want to delete, right-click and choose Move to Trash
Now you can right click on the Trash icon and select Empty the Trash. You can also automate this process to have files stored in the Trash folder for more than 30 days get permanently deleted automatically. Here's how:
Click on Finder in the menu bar
Go to Settings… ➙ Advanced
Check "Remove items from the Trash after 30 days"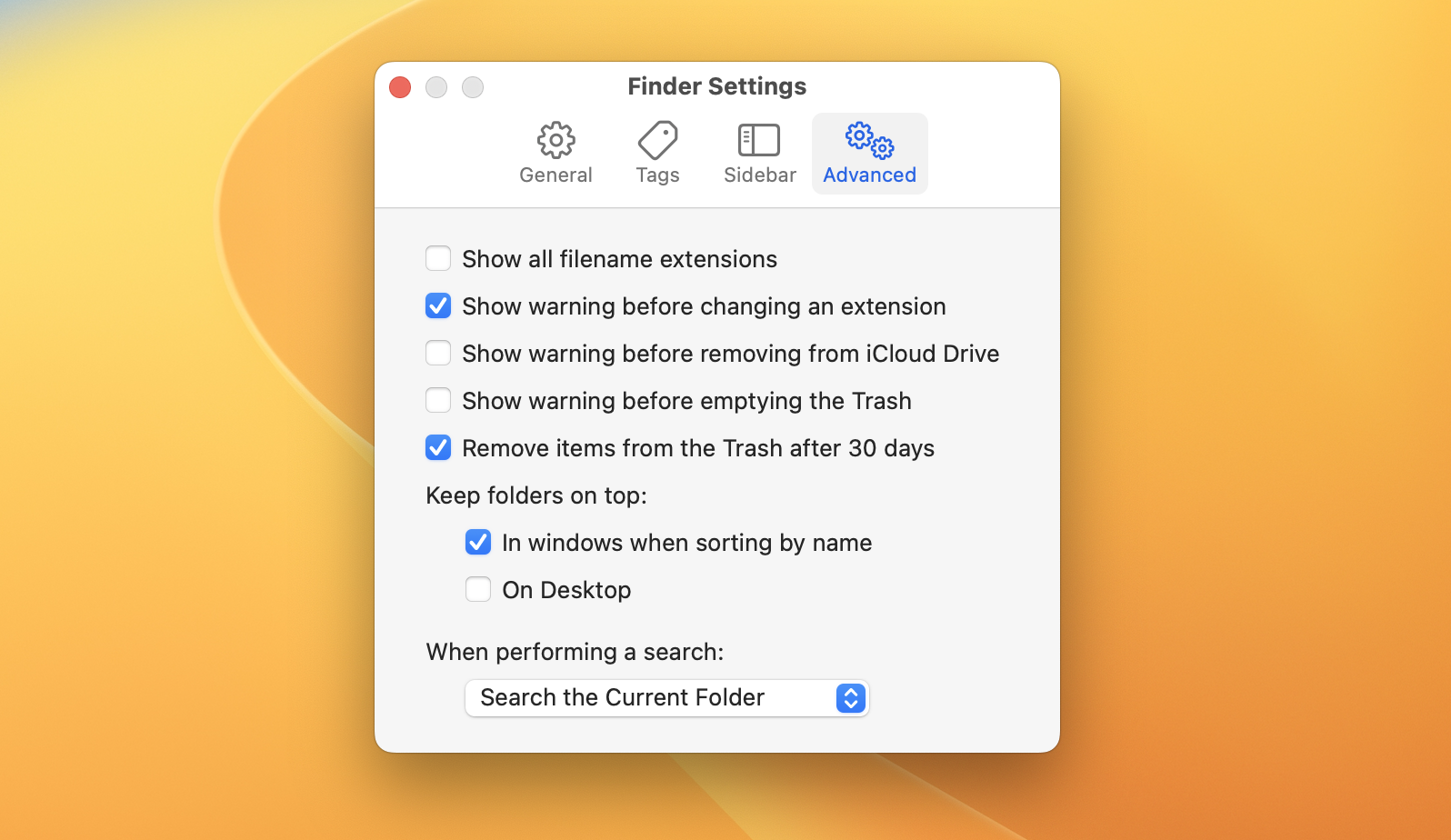 Clean your desktop
While you might think that a messy desktop can only hamper your personal productivity, it actually has a negative impact on your Mac's performance as well. All those screenshots, random downloads, and other miscellaneous files scattered all over your desktop can accumulate to hundreds of megabytes of wasted storage space on your Mac.
Check your screen, move or delete the files you no longer need, and if you want to maximize the effort, here's how to clear disk space on Mac by getting rid of the largest files on your desktop:
Go to Finder ➙ Desktop
Choose List under the View section
Sort your items by size and delete the largest files
It's a good manual way to free up space on Mac, but there's another way to organize and manage your desktop with the help of a file organizer, like Spotless.
Spotless is an app that will sort your files the way you want them organized. All you have to do is use a simple setup window to create rules for how you want your files and folders grouped and let Spotless do the rest for you. Discover the magic of an automatic scheduled cleanup. You decide on the time and Spotless will do its tidying duties while you get on with your day. Plus, you never have to lose a file in the cleanup process ever again!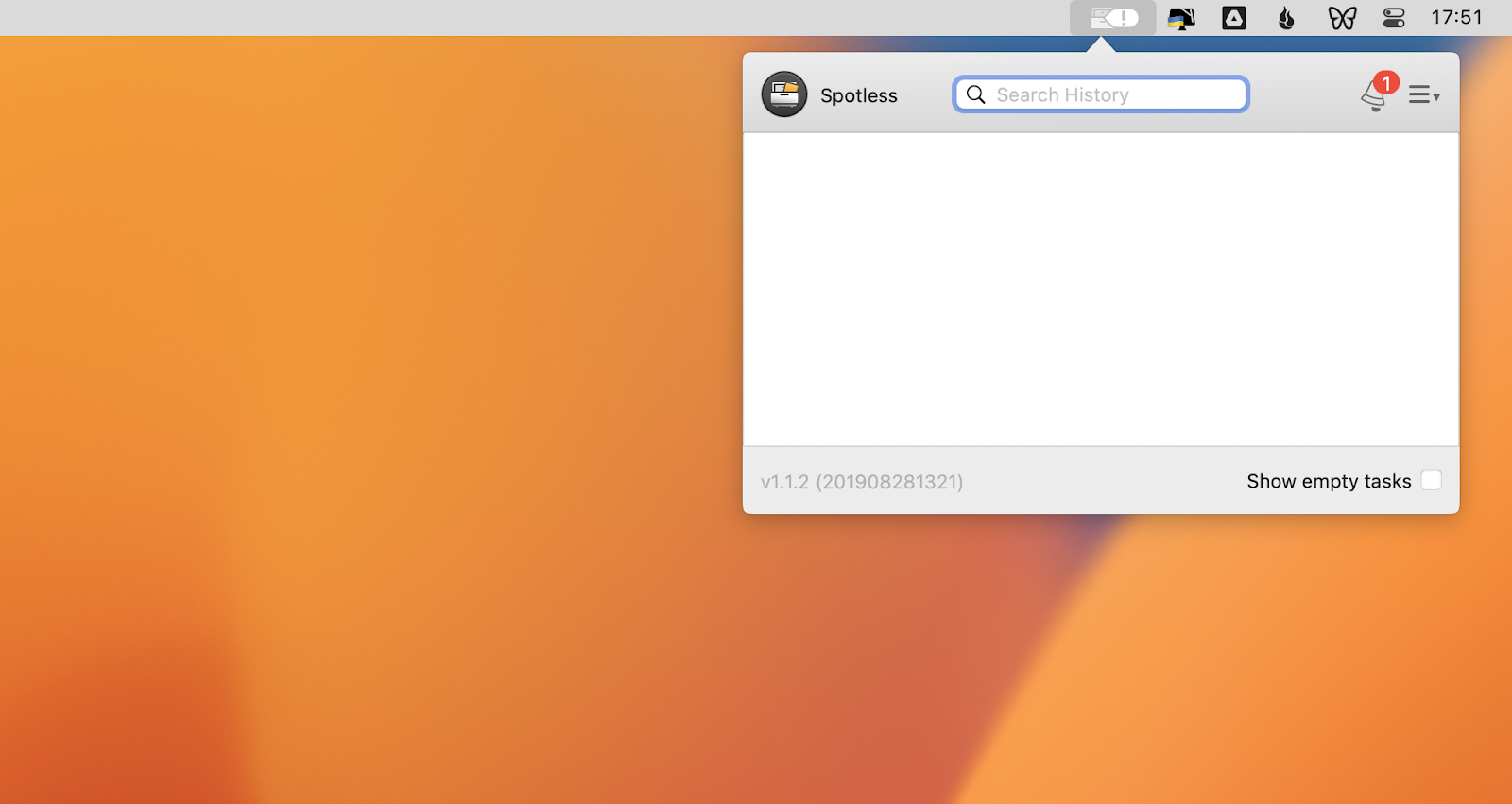 And if "homeless" notes and screenshots are the main source of disorder on your desktop, you need to try Unclutter.
Unclutter works as a full-featured memo assistant as well as a robust desktop sticky notes app giving you unlimited clipboard copy pasting powers as well as a clean place to store all your temporary notes. Unified in one handy window, Unclutter's tools range from quick full-text search and clipboard history tracking, to drag and drop file management and consolidated temporary storage.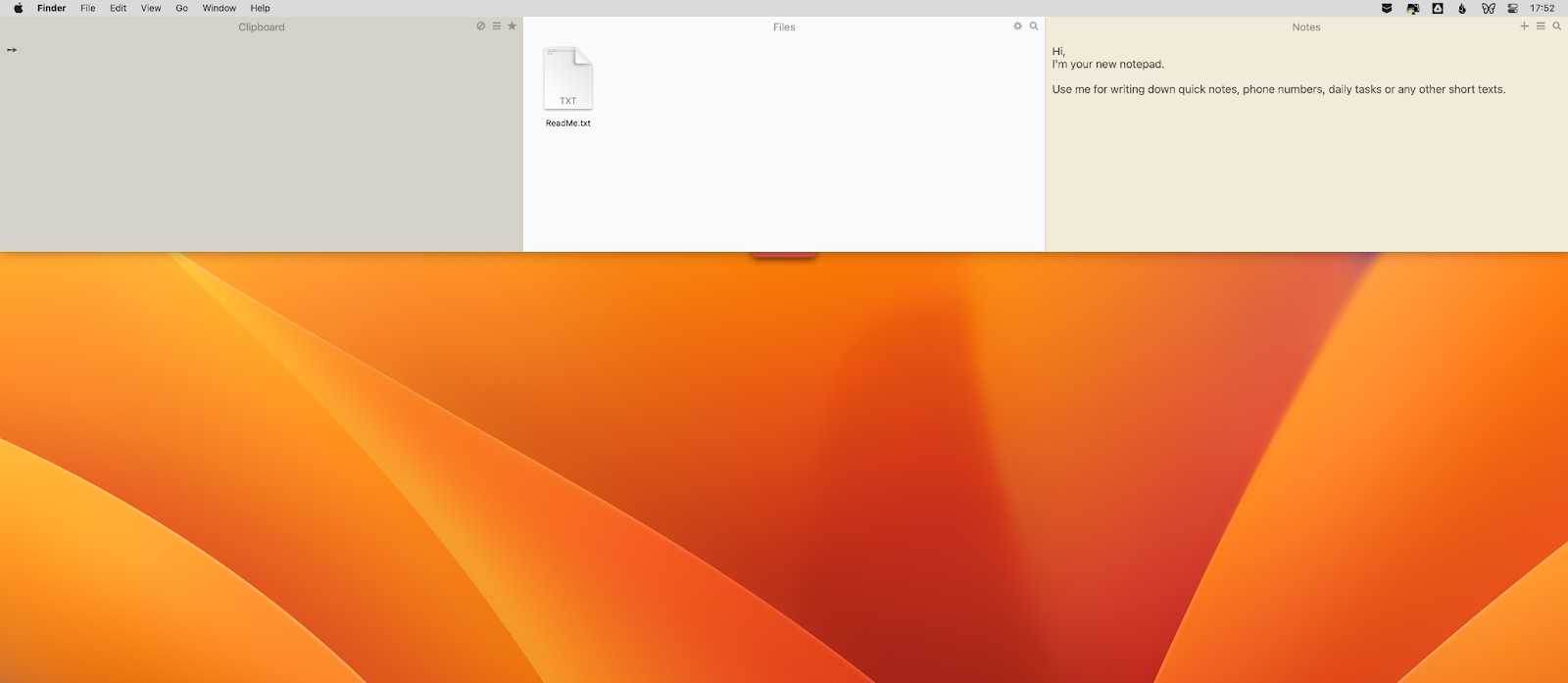 Uninstall unused apps
The number of installed apps Mac users have on their device grew to 37 in 2022. Meanwhile, the average number of apps used daily is only 13 with 10 of those apps being pre-installed Mac apps.
If you're wondering how to free up space on Mac, it's time to evaluate your app situation and uninstall the ones you no longer need by dragging them to the Trash. Be mindful, however, that this action won't remove any hidden files associated with the app, like logs and crash reports, for example. To remove those, you need to dig deeper into your Mac's operating system, or simply use CleanMyMac X's Uninstaller module. Here's how:
Launch the app
Click on Uninstaller under Applications
Scroll through the list of your unused apps and check mark the ones you want to remove completely
Click Uninstall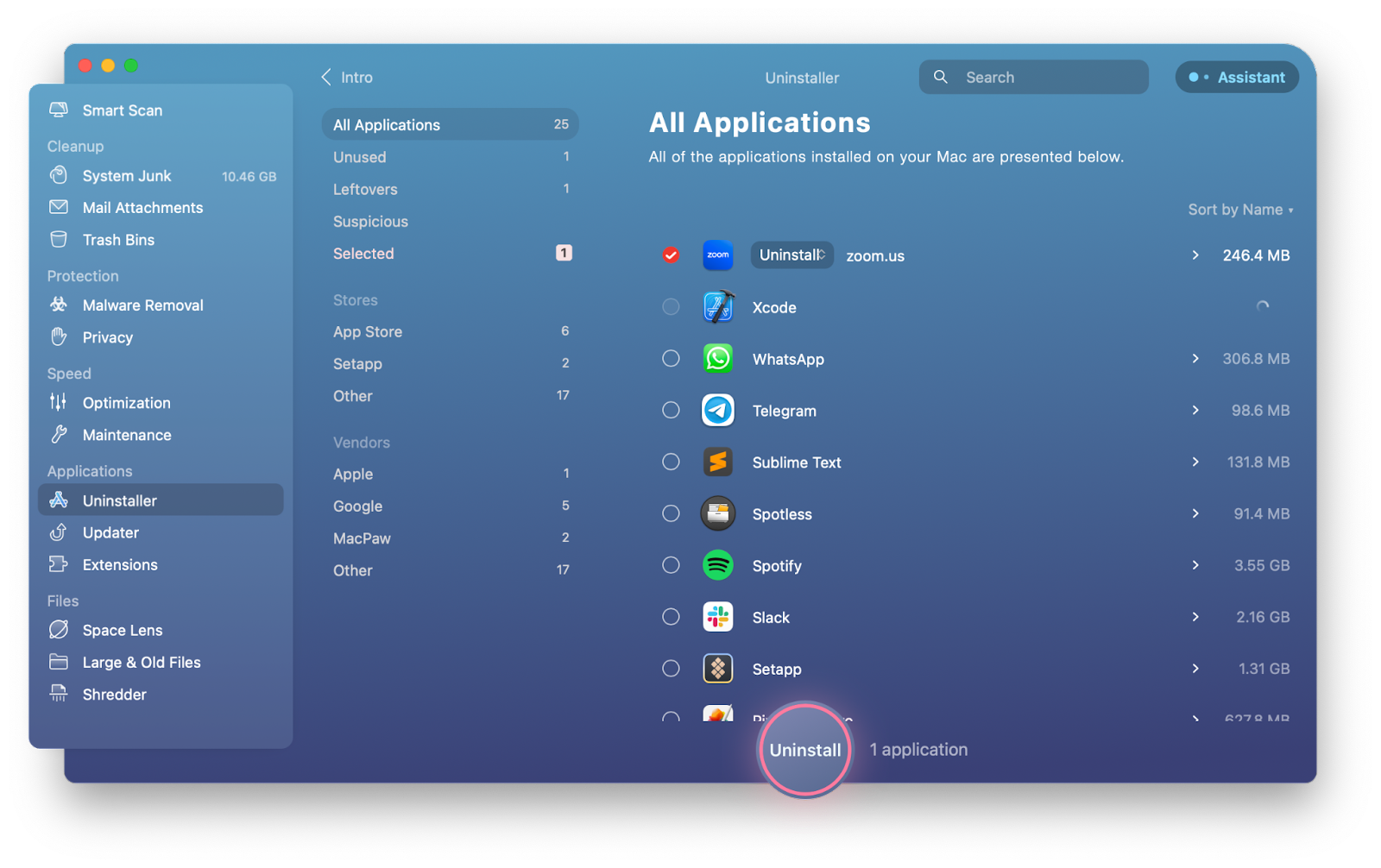 Clear browser cache
Any internet browser creates caches every time you visit a new page to load it faster when you visit it again. This improves your browsing experience, but as time passes, the pile of caches in your browser folder begins to weigh down on your Mac's disk space.
Here's how to clear storage on Mac by removing browser caches in Safari:
Open your browser and click on the Safari drop-down menu
Go to Settings ➙ Advanced
Select the Show Develop menu in the menu bar checkbox
Open the Develop menu and click Empty Caches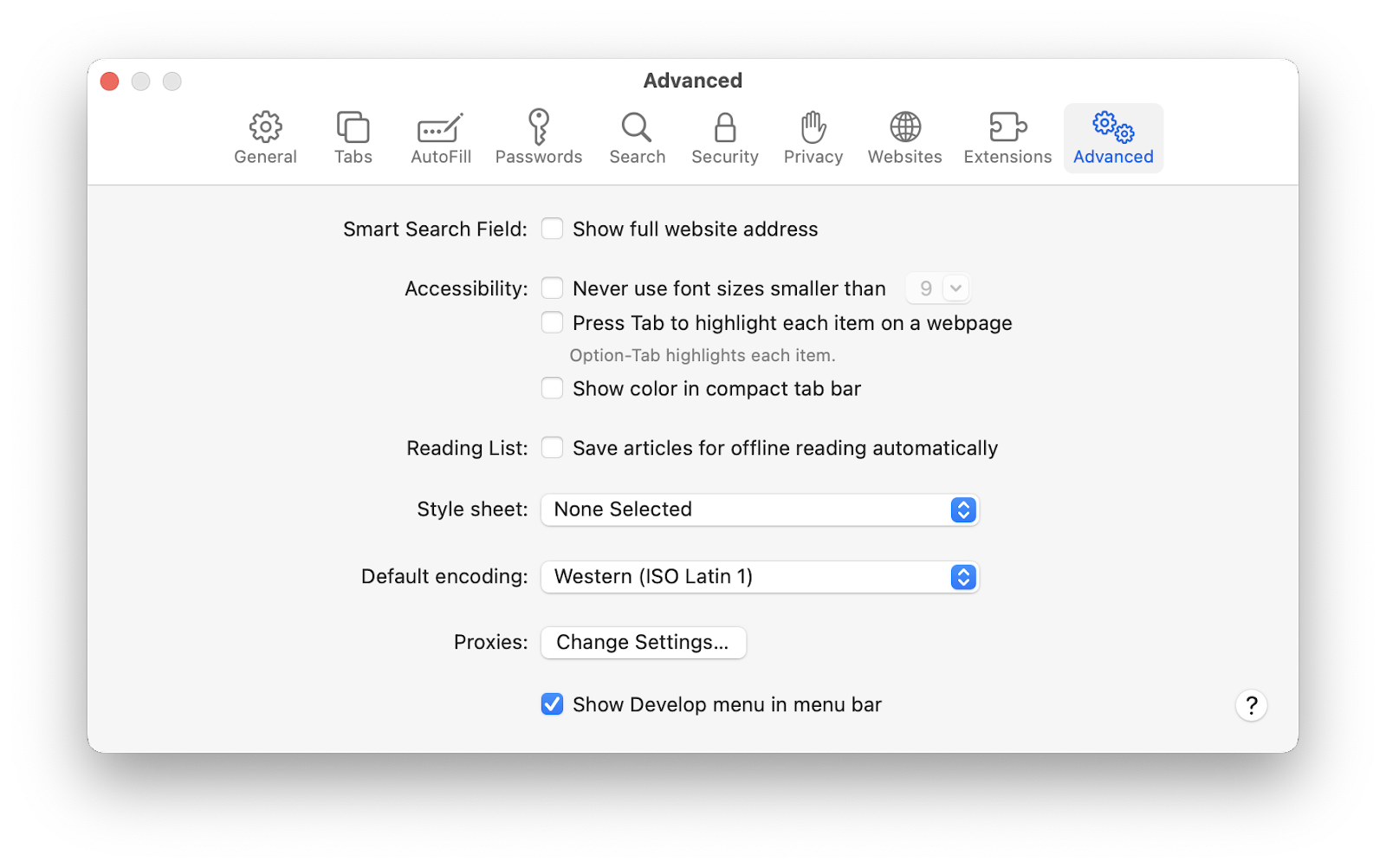 If you're using Chrome, follow these steps:
Open the browser and click on the three dots on the top right
Go to More Tools ➙ Clear Browsing Data…
Check boxes next to "Cookies and other site data" as well as "Cached images and files"
Click Clear data
There's also a much quicker way to clear cache in any and all browsers by using CleanMyMac X. Simply go to the app's Privacy module, select one or all of your browsers listed, tick the items you want to clear and select Remove.
Delete junk mail and mail attachments
If your personal and professional life involves a lot of email correspondence and your Mac is running short on disk space, you should turn to your Mail app and remove unnecessary attachments and junk emails.
Every attachment you open stays on your Mac forever, robbing you of gigabytes of storage space. So here's how to delete those attachments:
Open the Mail app and go to Preferences
Find "Remove unedited downloads" option in the General tab
Select "After Message is Deleted"
To delete junk mail, simply click on the Accounts tab within Mail's Preferences, find the "Erase junk messages option" and set it to "After one month."
In case you're looking for ways to improve the security and organization of your email inbox in general, try Canary Mail.
Canary Mail is an email app that sorts your inbox, while delivering complete security, along with a beautiful UI experience. The app's powerful feature set allows for seamless integration with multiple email providers, letting you manage all your files and tasks in one place. Focus on what's important with Canary Mail's activity stream feature, optimize your time by saving and re-using frequently sent emails, and keep your sensitive information protected by choosing automatic or manual encryption.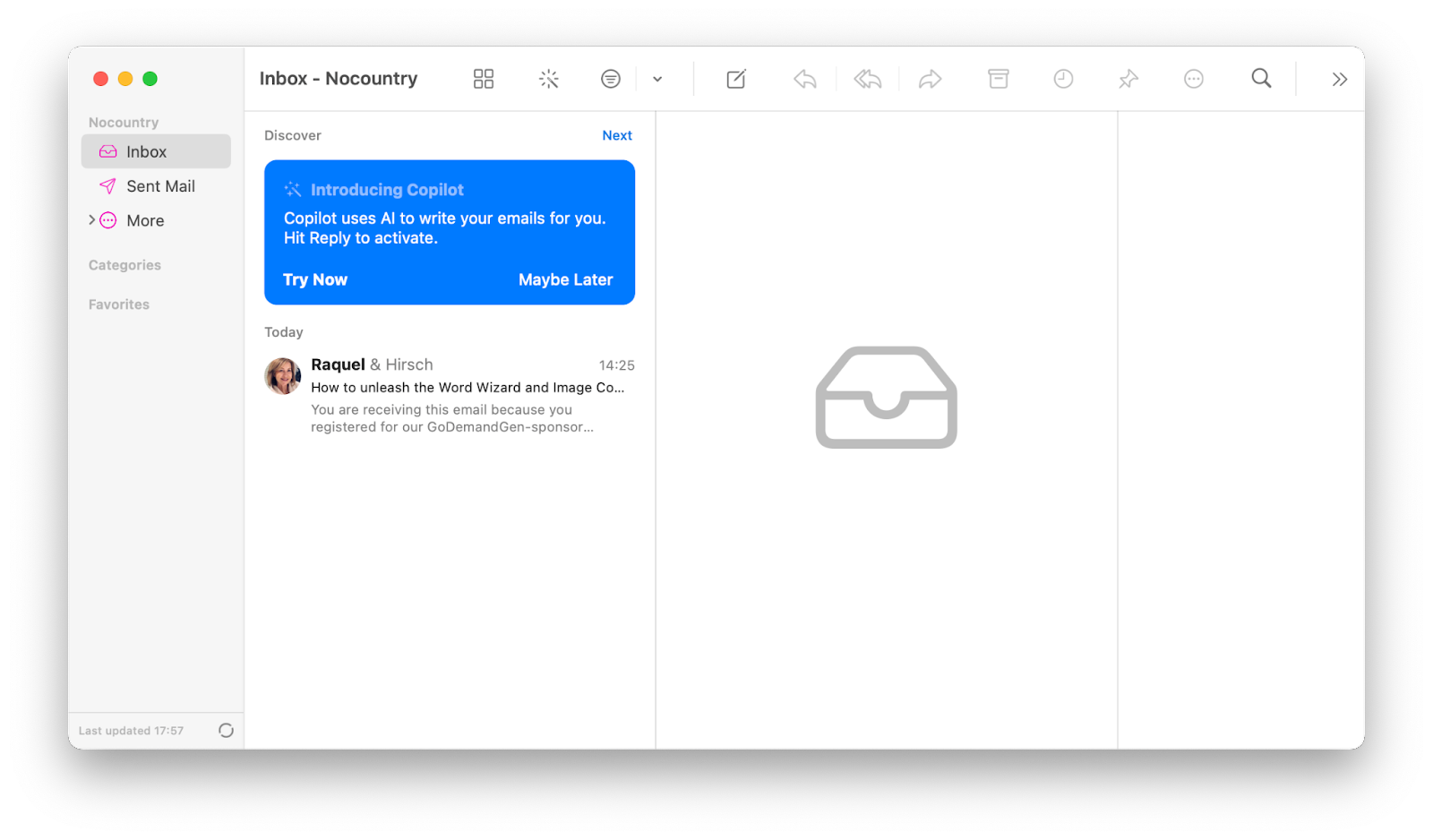 Get rid of old backups
Backing up your iOS devices on your Mac, or creating macOS backups with Time Machine is a good habit that helps protect your data, but if your Mac is struggling to find free storage space to operate smoothly, it's time to delete those old backups.
Here's how to clear disk space on Mac by getting rid of old iOS backups:
Click on the Apple icon
Go to System Settings ➙ General
Click the Storage tab and scroll to the recommendations section
Click on iOS Files, select an old backup and click Delete
If you also want to remove past Time Machine backups, follow these steps:
Click on the Apple icon
Go to System Settings ➙ General ➙ Time Machine
Uncheck the box next to "Back Up Automatically"
You're probably wondering what is now a good way to safeguard your essential files against accidental deletion. It's time to try Get Backup Pro.
Get Backup Pro is a reliable backup utility for your Mac that can resist any kind of data-loss catastrophes. Using a mix of backup methods like simple copy, clone, incremental, and versioned, Get Backup Pro can recover all or select files to any other computer in seconds. Free up space on Mac with Get Backup Pro's compressed backups, which cut the size of the archives you get by up to 60%!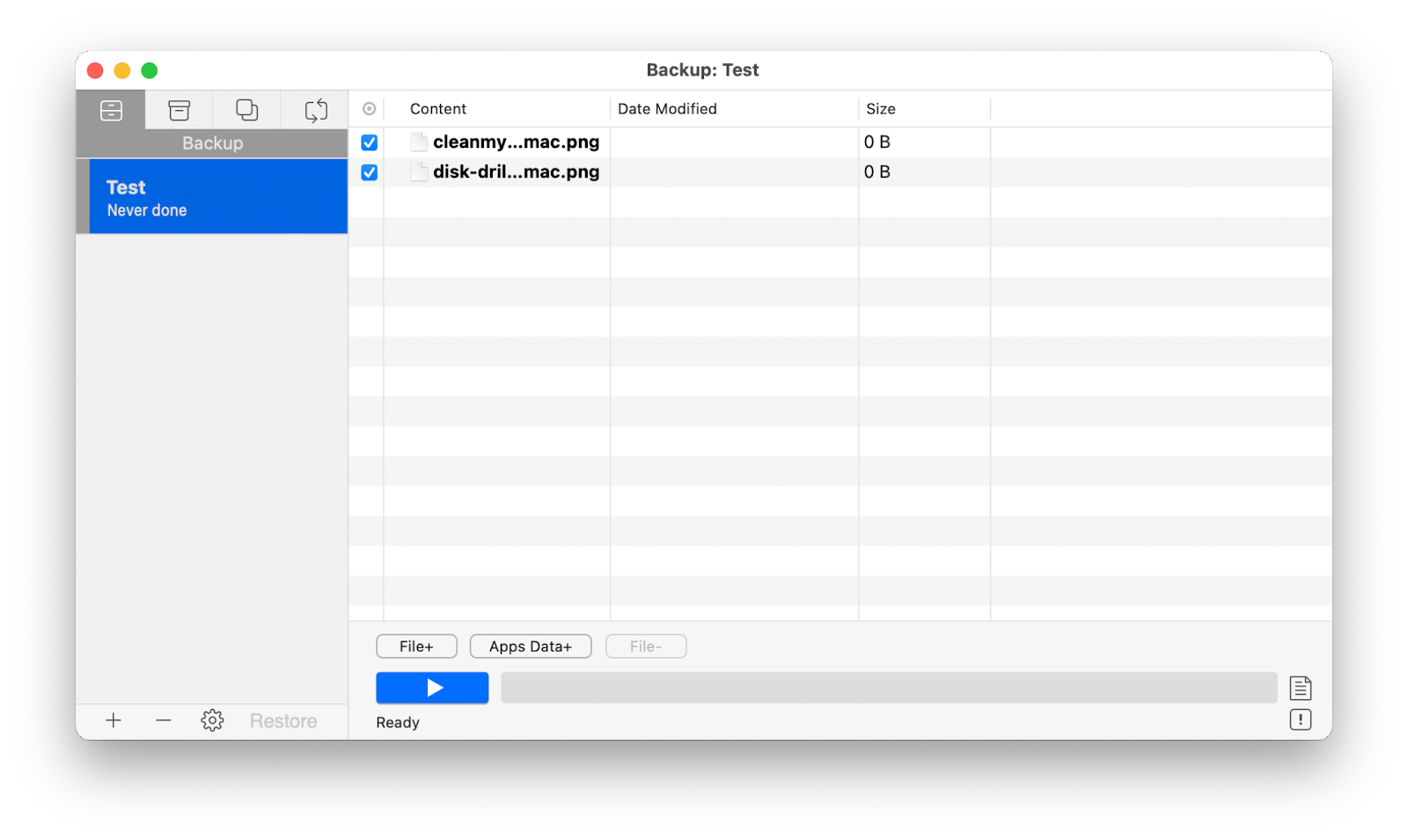 And if you're looking for ways to easily sync your data, ChronoSync Express is the app for you.
ChronoSync Express is a consistent tool that keeps your data safe and updated, no matter where you are, as it gives you the option to remotely synchronize data with other Macs, iPads, and iPhones. Customize your sync direction and schedule and preview the results with the "Trial Sync" option to always be confident about how and where your files are going.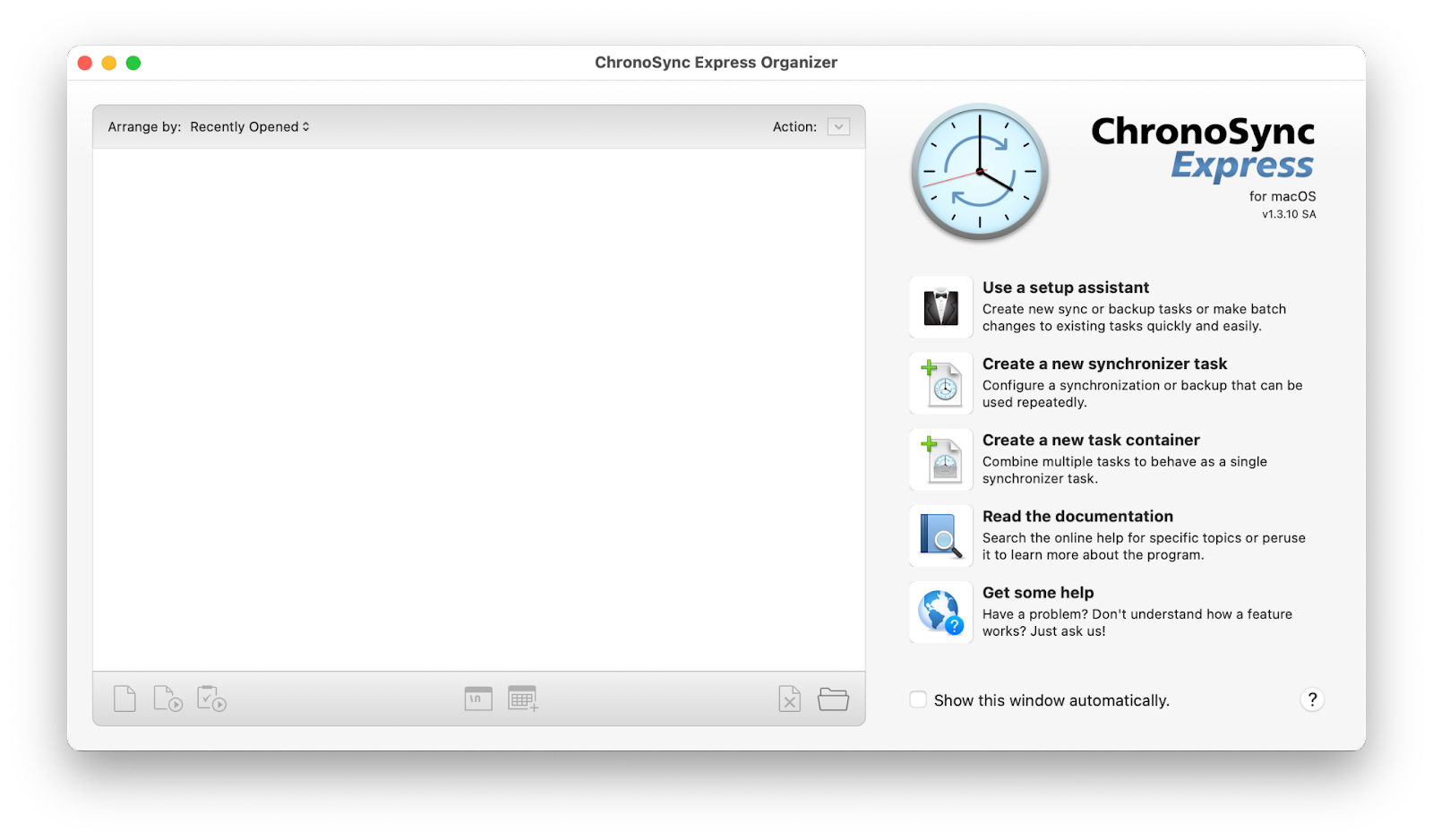 FAQs: How to clear disk space on Mac
In addition to the above methods for how to clear space on Mac, here are some answers to the most common questions about this topic.
How do I clean up my Mac to make it run faster?
Running low on storage often causes your Mac to slow down, so it's best to use one, or better, a few suggestions on how to free up space on Mac outlined in this article.
Why is my Mac storage always full?
Usually, it's because there are too many outdated files, unused apps, old logs, caches, and system data hiding within your Mac.
How do I get more disk space without deleting anything?
If you don't want to erase certain files, you could compress them instead or upload them to a cloud storage as a way to free up space on Mac.
Unless you have a Mac with terabytes of storage, certain tricks for clearing disk space should become a part of your routine to keep your device running smoothly.
In case you'd prefer to free up space on Mac automatically, try CleanMyMac X and Gemini to quickly delete unnecessary files, while you keep all your important data intact with CloudMounter, Get Backup Pro, and ChronoSync Express. Track and manage your Mac's performance with ease through iStat Menus, organize your desktop to perfection with Spotless and Unclutter, plus get ahead on emails using Canary Mail!
Any and all of these apps are available to you for free through a seven-day trial of Setapp, an expert-curated platform with more than 240 effective tools for your macOS and iOS devices. Use Setapp's Search feature to quickly find the right app for your task or use case and watch your efficiency rise!