Sounds good? Well it looks good too.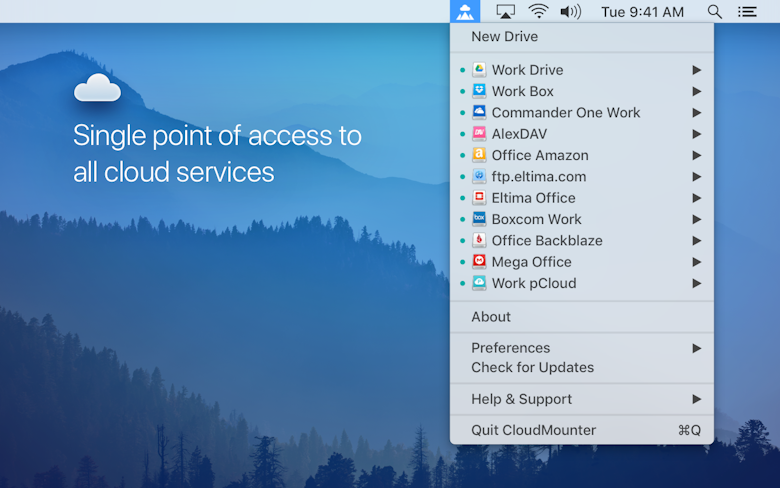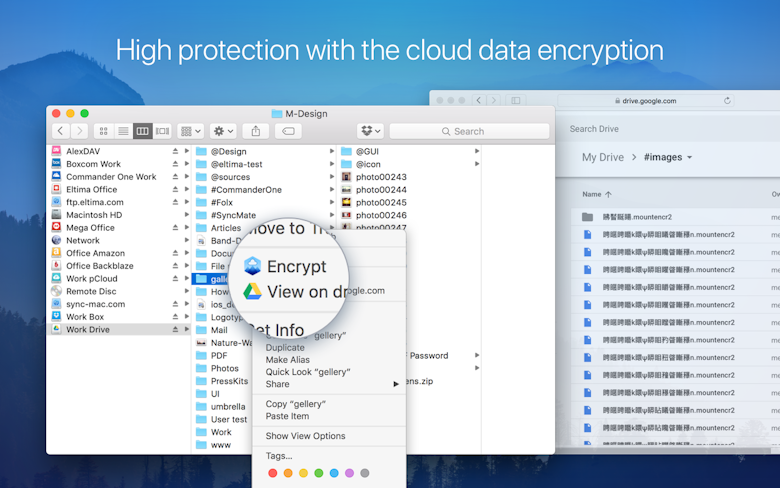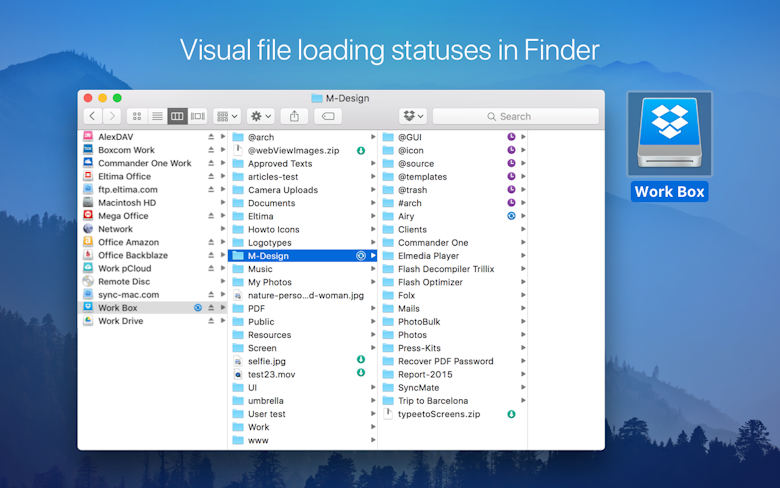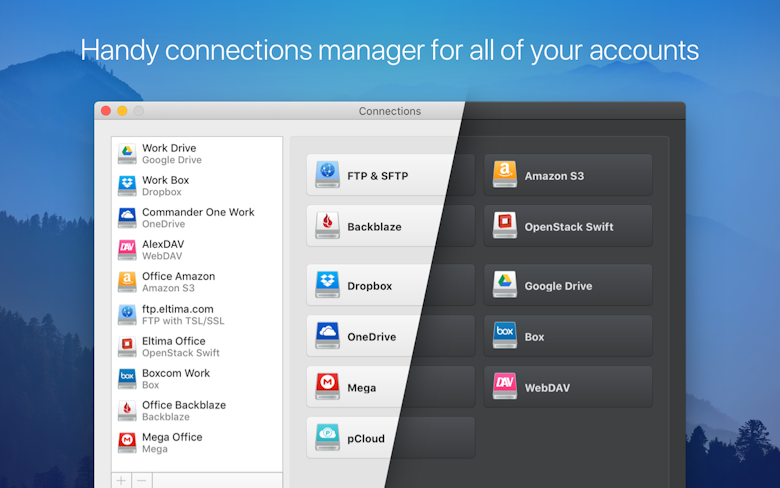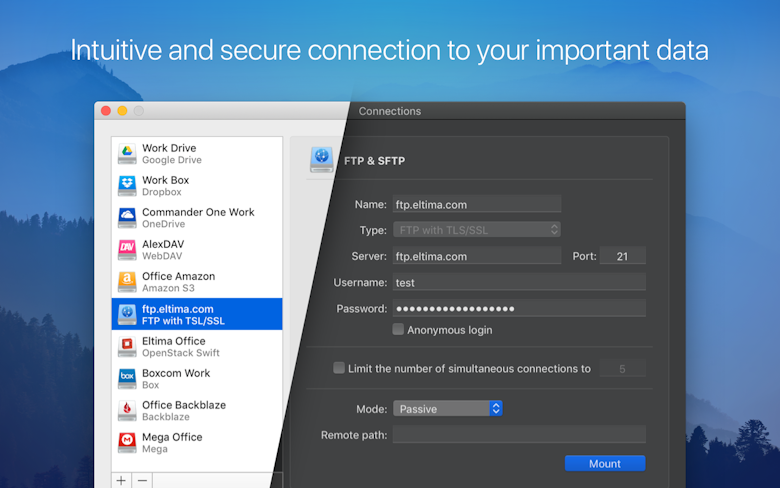 CloudMounter features
Mount all Cloud storages as local disks
CloudMounter seamlessly connects to the world's leading cloud services, which often range from several gigabytes to unlimited plans. The app is perfect for low-storage laptops or packed hard drives looking for a new lease on life. CloudMounter also doesn't automatically synchronize files to your local drive, ensuring there's free space for other important tasks.
Streamlined into your Finder
Don't access your files by logging into systems through cumbersome web browsers. CloudMounter provides a quick way to get to each cloud storage drive from your Mac's Finder, as if it were a local disk. Now by leveraging all your fragmented storage space, you can search, drag, drop, and access files faster than ever.
Access multiple cloud accounts
Get to your files across all of your cloud storage accounts from one place. Set up logins and authorizations for each cloud storage provider from the CloudMounter menu. The app currently supports: Dropbox, Google Drive, Microsoft OneDrive, Amazon S3 with custom server endpoints, FTP/SFTP/FTPS, OpenStack Swift, Box, BackBlaze B2, WebDAV, and more are yet to come.
Secure cloud data encryption
Encrypt sensitive data on each your cloud storage drives, protected by a decryption key. CloudMounter uses the proven AES-256 standard encryption protocol to guarantee the reliable security of your files. In the unlikely event of an attempted hack or breach, you can rest assured that your personal data is protected.
Helpful status updates
Understand what your files are doing at a glance. CloudMounter visualizes the progress of your transfers, uploads, moves, and updates with well-designed information icons. You can even move files between cloud platforms straight from your Finder and monitor progress as if they were regular file tasks.
Continuous improvements
Stay future-proofed with constant CloudMounter updates and new features. CloudMounter tracks trending cloud storage platforms and integrates them straight into the app for expanded storage options and seamless access. The encryption security team also ensures the latest protocols are met and installed as they get released.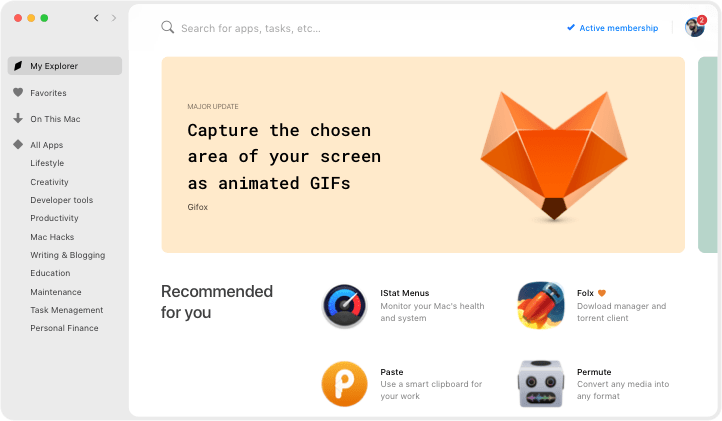 We love Setapp
---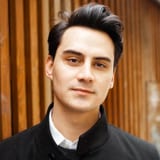 Very impressed with World Clock Pro @setapp @minimuminc. Making light work of time differences 🤘yew. How MacOS still doesn't have some kind of digital clock widget is mind boggling.
jessengatai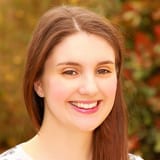 I have used Endurance (http://enduranceapp.com ) which is on @setapp to try and extend my battery life, 12 hour flight from Vienna to LAX and I spent about 8 hours working on an essay - not bad going!
Rosemary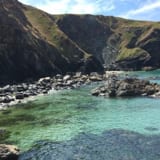 Wow just downloaded Setapp for my Mac - the value here is amazing. Some of the apps cost more than the monthly subscription alone and there are some amazing apps like Ulysses, RapidWeaver etc. @setapp
Mark Mitchell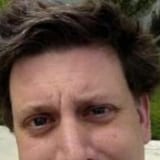 Discovered @PDFpen via @Setapp. Worth it just for the stellar OCR job it does on poorly-scanned assigned readings. Now to start playing with all those PDF editing features...
Nate Dickson