Sounds good? Well it looks good too.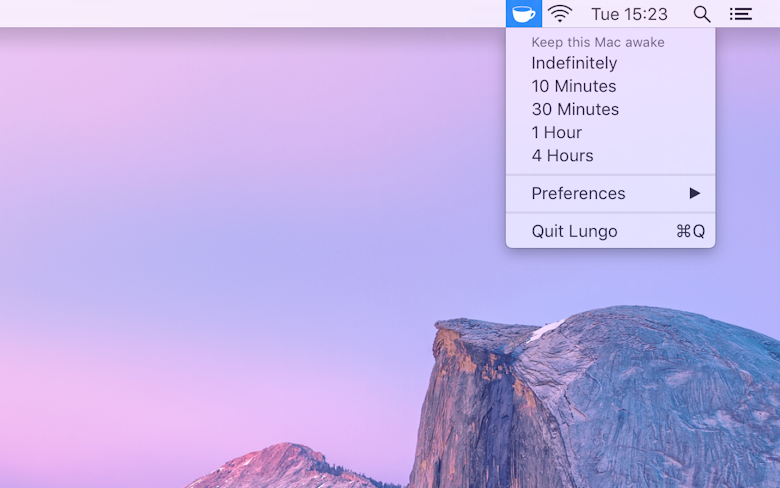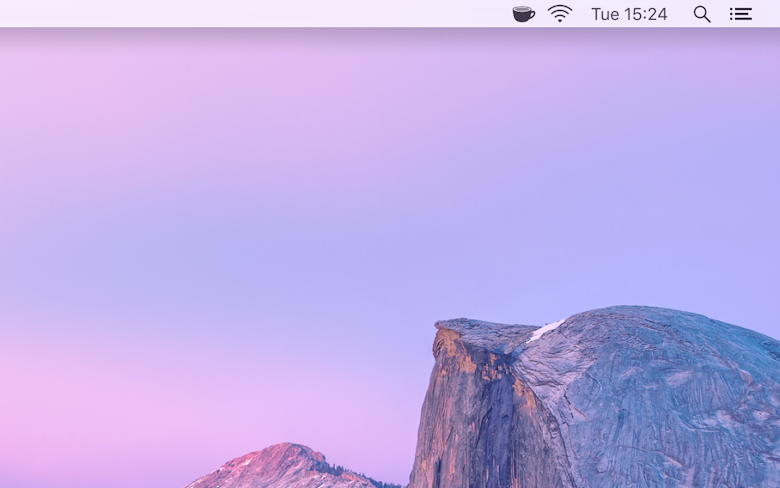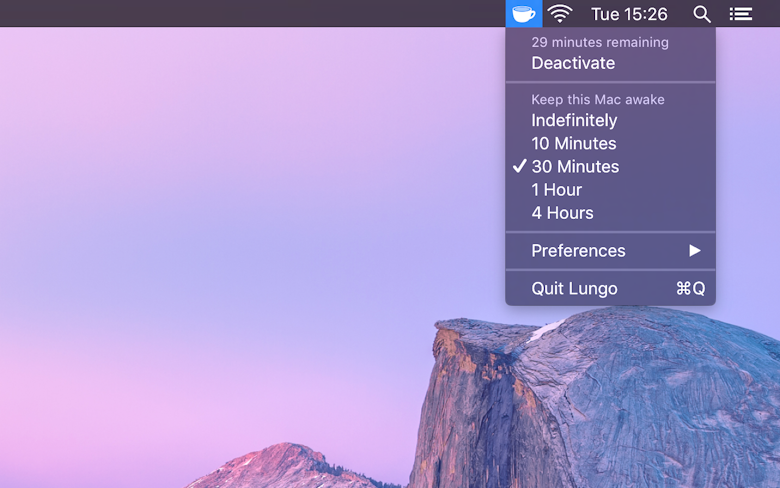 Lungo features
Adjustable timeframes
Lungo lets you customize how long you want to keep your computer awake. Based on your task, you may need only a few minutes, or you may need all day. A drop-down menu offers options ranging from 10 minutes to "indefinitely."
Easy On and Off
The app can be turned on with a simple click in the menu bar. If you realize you've set it for too long, or that you do want your Mac to be able to sleep, it just takes another click to deactivate it — no waiting for the clock to run out.
Automatic launch
The app can be configured to launch automatically when you log in to your Mac. This might be a useful option for someone who presents frequently from their computer. You won't even have to remember to activate it.
Multiple use cases
Mac's sleep mode can be a useful tool for saving power, but it can interrupt a lot of important tasks. Whether you're monitoring a continuously updating app, watching a video stream, or using your laptop to display a recipe, sleep mode can be an unnecessary interruption. Lungo makes those problems a thing of the past.
Stay awake when it counts
There's nothing worse than when your computer decides to take 30 minutes off to install updates and restart. Don't be a victim of unexpected restarts. Lungo can help.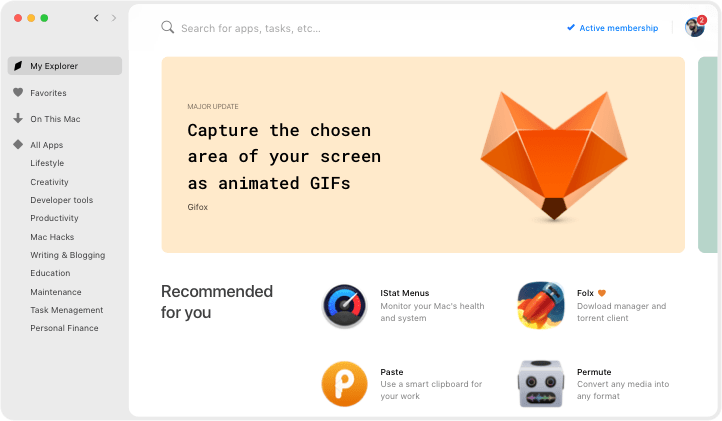 We love Setapp
---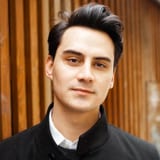 Very impressed with World Clock Pro @setapp @minimuminc. Making light work of time differences 🤘yew. How MacOS still doesn't have some kind of digital clock widget is mind boggling.
jessengatai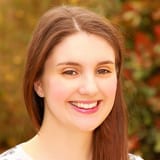 I have used Endurance (http://enduranceapp.com ) which is on @setapp to try and extend my battery life, 12 hour flight from Vienna to LAX and I spent about 8 hours working on an essay - not bad going!
Rosemary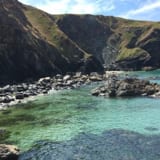 Wow just downloaded Setapp for my Mac - the value here is amazing. Some of the apps cost more than the monthly subscription alone and there are some amazing apps like Ulysses, RapidWeaver etc. @setapp
Mark Mitchell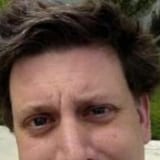 Discovered @PDFpen via @Setapp. Worth it just for the stellar OCR job it does on poorly-scanned assigned readings. Now to start playing with all those PDF editing features...
Nate Dickson