The Best Video Player For Mac
iTunes — the go-to Mac video player for most people — is not supported on macOS Catalina and later. Instead, Apple has broken it up into a few separate apps: Music, Podcasts, and TV, the latter being responsible for all the video content now.
If you've already tried using the new Apple TV app, you might have noticed that it works and feels different. No that iTunes was a great player, but it might seem that Apple TV is somehow worse. In any case, you'd be much better off looking for a worthy replacement. So what's the best iTunes alternative for Mac? Let's find out.
What's The Best Multimedia Player For Mac?
Good news is there are lots of apps fighting for the title of the "best media player for Mac." There are ones that excel at not consuming lots of CPU, or supporting Blu-ray Disc, or streaming content right from the internet, etc. So the choice is there. But the issue is: How do you choose the perfect Mac video player for you?
The danger of downloading just anything online and trying it out is in the proliferation of pirated software that often contains malware, which could damage your Mac. So don't do that. Instead, download one of the trusted options reviewed below.
Starter: QuickTime Player for Mac
If you've only used iTunes before and are searching for the best iTunes alternative for Mac, you might be surprised that there is another viable option already pre-installed on your machine — QuickTime Player.
QuickTime Player is probably the oldest video player for Mac out there, first released in 1991. Still, it does all the basics fairly well, playing videos, music, and even images. All the most popular video formats, such as MOV, MP4, MPEG, are supported. But if you find yourself frequently downloading videos from the web, you might need to get an AVI player for Mac, a format which QuickTime Player doesn't support at this time.
Another annoyance with QuickTime Player is the difficulty of including external subtitles or audio — which is important for lovers of foreign cinema and language learners. All in all, if you rarely watch videos on Mac, QuickTime is not the worst option. But there are surely better ones out there.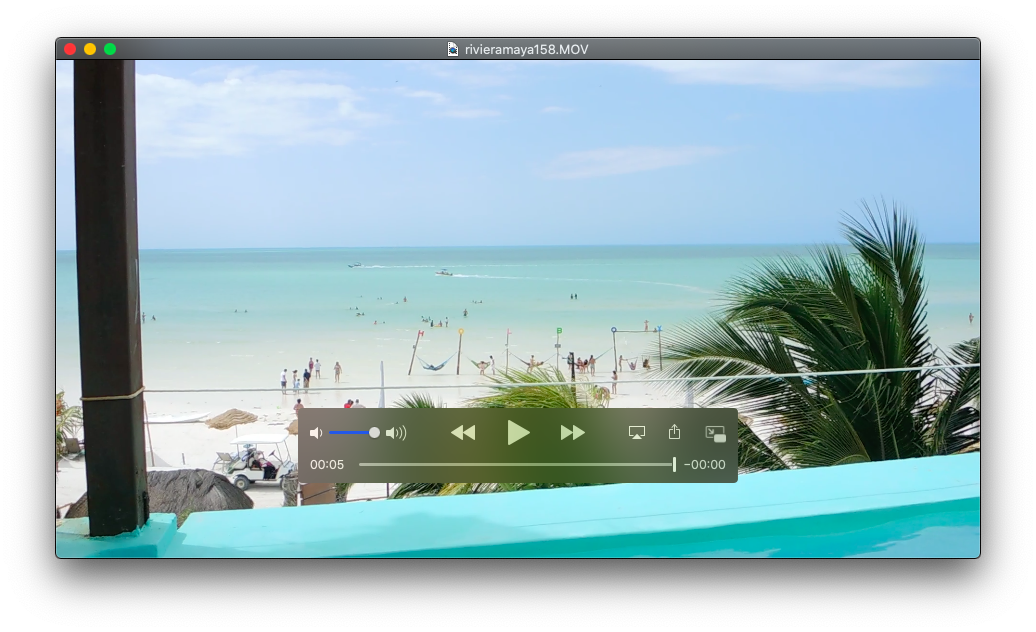 Enthusiast: VLC AVI player for Mac
Perhaps the most common suggestion after you're ready to graduate from the likes of iTunes and QuickTime Player is VLC.
VLC (stands for VideoLAN Client) is not only a good AVI player for Mac but is also generally known for being able to play a wide variety of video formats: so an MKV player for Mac and MP4 player for Mac all in one.
While an external audio support is not there, VLC boasts robust subtitle integration that's able to change text size, text color, background opacity, and much more.
Overall, VLC is a decent option for everyday video watching (it's also a non-profit organization), with all the basics covered, but not too many outstanding pro-level features.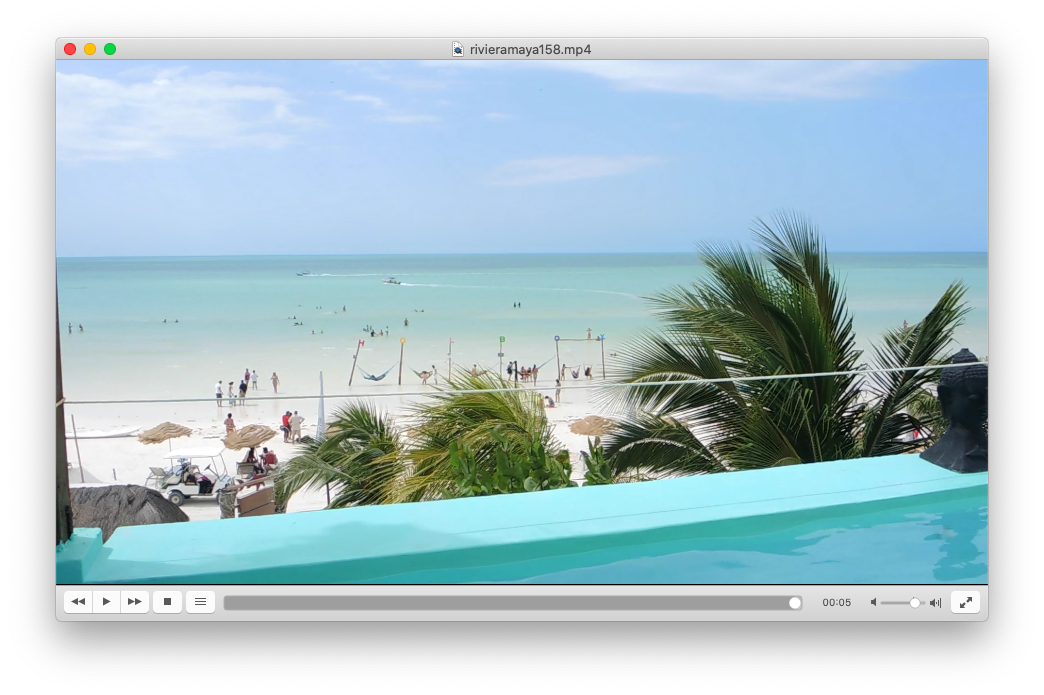 Eclectic: DivX video player for Mac
A more specialized option among many is the DivX Mac video player, which beautifully handles all DivX files but also includes codecs to support other formats and act as a FLV player for Macs too.
DivX video player for Mac offers some advanced options as well, such as the ability to smoothly scroll to your favorite scenes with Chapter Points, switch between soundtracks, create playlists, and play videos in up to 4K quality. In addition, your DivX player download comes with a video converter and a media server to cast your videos to external TV screens.
If you buy the pro DivX video player for Mac (it costs around $20), you can get the ability to play the AC3 surround sound and stream videos directly from the cloud using either your Dropbox or Google Drive storage — all of which are great features, but the cost seems a bit steep for a Mac video player considering all the other alternatives out there.
Note: Unfortunately, the team behind the DivX player hasn't yet issued an update for macOS Catalina, and as the player uses 32-bit architecture, Catalina and Big Sur users won't be able to launch it.
All-rounder: Elmedia Player for Mac
If you want a full-featured Mac video and audio player with a little bit of everything, Elmedia Player is the best. The app supports virtually any video format and, using accelerated decoding, is able to smooth out otherwise choppy HD videos. In addition, one of Elmedia's secret features is the ability to play YouTube, Vimeo, and Dailymotion content without ads!
Here's why Elmedia is the handiest player for anyone:
Picture-in-picture mode. You can go about your usual routine while the video plays in a small window, in the corner of your Mac.
Unrivaled playback control. Loop, bookmark, adjust playback speed — Elmedia gives you the most advanced playback options.
Take screenshots. You can capture your screen while watching a video.
Built-in browser. Paste the link to any online video and play it in Elmedia without ads.
Streaming to TV. Elmedia supports DLNA, AirPlay, and Chromecast.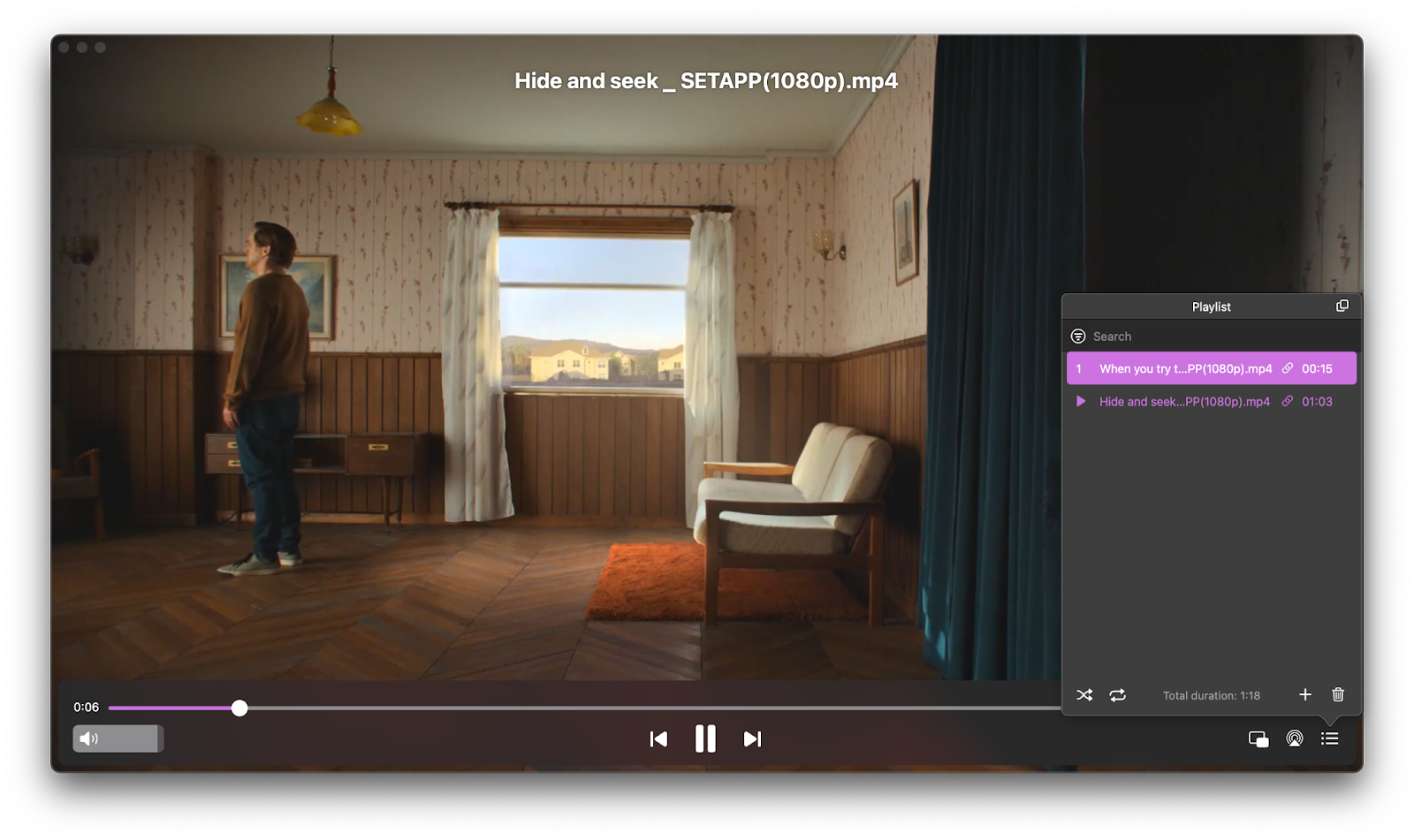 So what's the best multimedia player for Mac? Depends on your needs and the kind of videos you tend to watch the most. While QuickTime Player and VLC cover the basics pretty well, DivX allows you to watch specific video formats. Elmedia Player and Movist Pro in the meantime are the best at giving you precise controls as well as streaming and watching videos offline without ads.
Prosumer: Movist Pro video player for Mac
Finally, since you've already paid a lot of money for your gorgeous retina Mac screen, it would be a waste not to use it to its maximum potential. And when you want things to work at the highest level when it comes to choosing the best video player for Mac, you can't go wrong with Movist Pro.
Movist Pro puts all the possible control over your viewing experience right in your hands. It lets you choose from a few decoders, easily switch between light and dark modes, and control your subtitles (with an option to add more than one subtitle track at once).
In terms of other interesting features, Movist Pro automatically adjusts the colors on your non-HDR monitor to match an HDR video. The app also supports web-browser streaming (using an extension), so you can watch online videos with all the comfort and custom settings of Movist Pro. Unbeatable!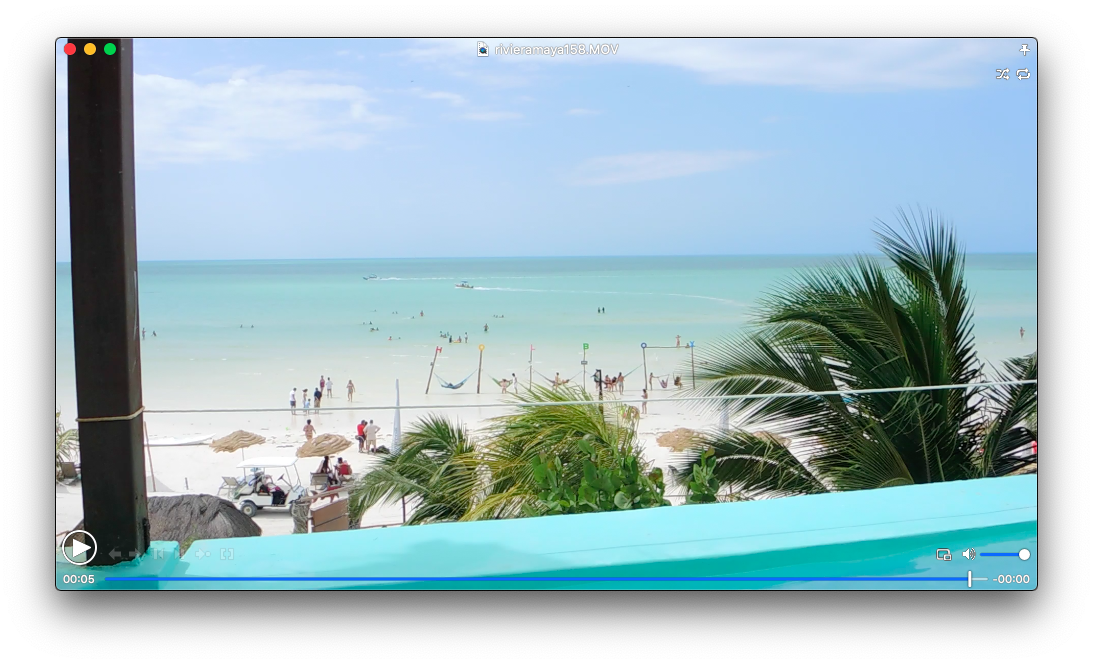 So what's the best multimedia player for Mac? Depends on your needs and the kind of videos you tend to watch the most. While QuickTime Player and VLC cover the basics pretty well, DivX allows you to watch specific video formats. Elmedia Player and Movist Pro in the meantime are the best at giving you precise controls as well as streaming and downloading videos for watching offline.
One last point. With videos, you never know what kind of format might come your way, and quite often your preferred Mac video player won't be able to play it. For times like these you need Permute.
Permute is the most capable converter currently on the market that's incredibly easy to use as well. Just drop your video onto its pane, choose the format you want to convert to, and click the play icon. Done!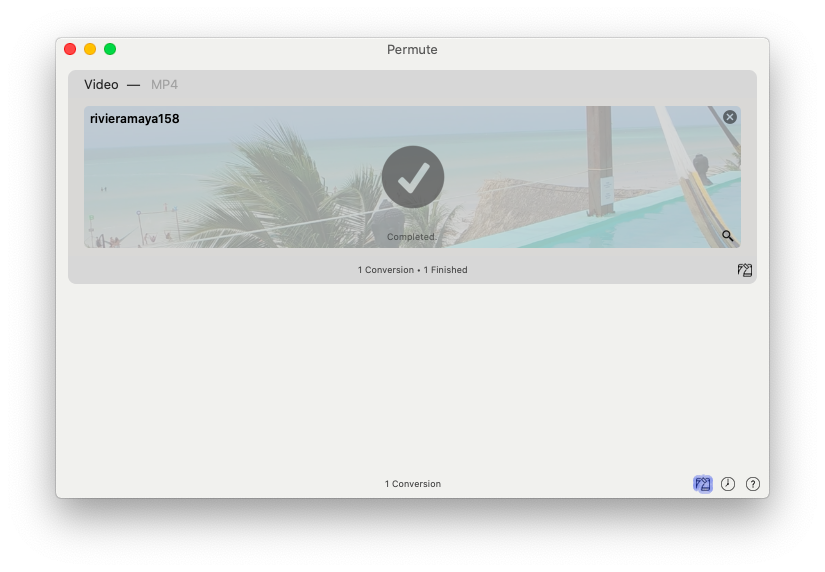 Best of all, Elmedia Player, Movist Pro, and Permute are all available to you absolutely free for seven days with a trial of Setapp, a platform with over 200 essential Mac apps to improve your Mac interactions in no time. And why not start with video?