Sounds good? Well it looks good too.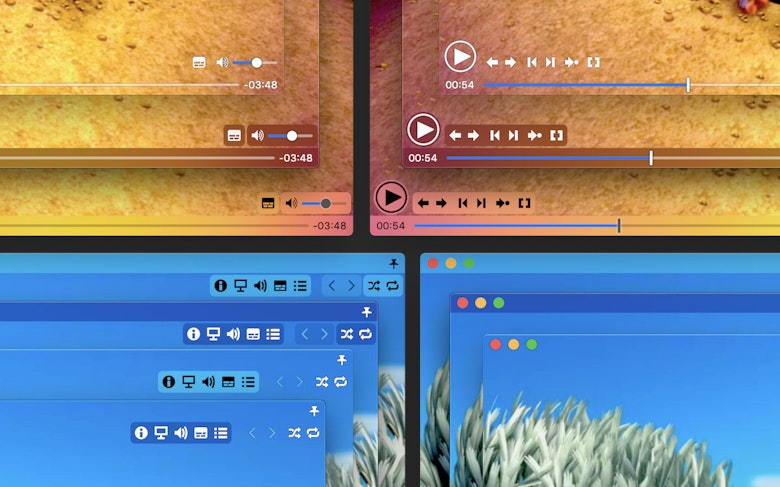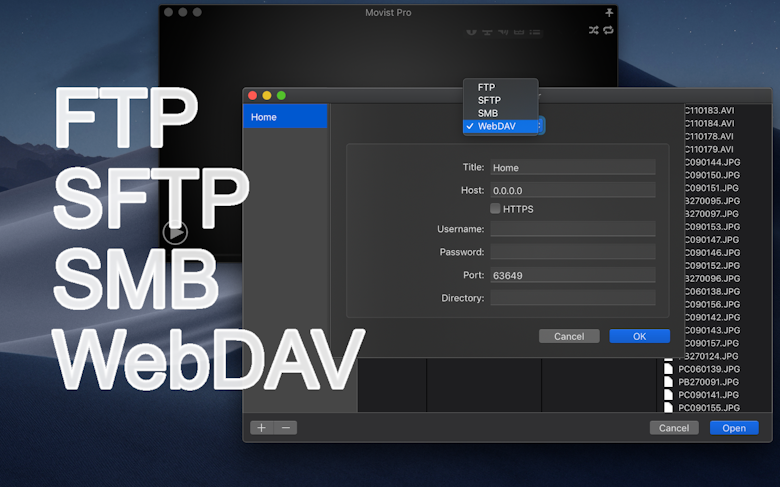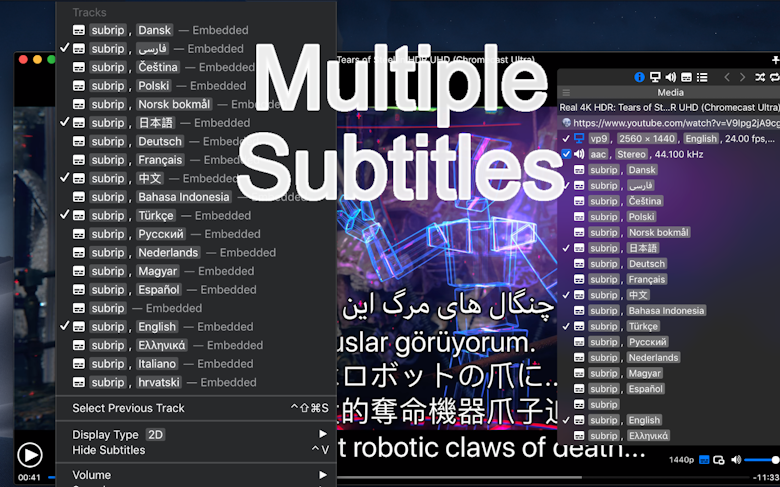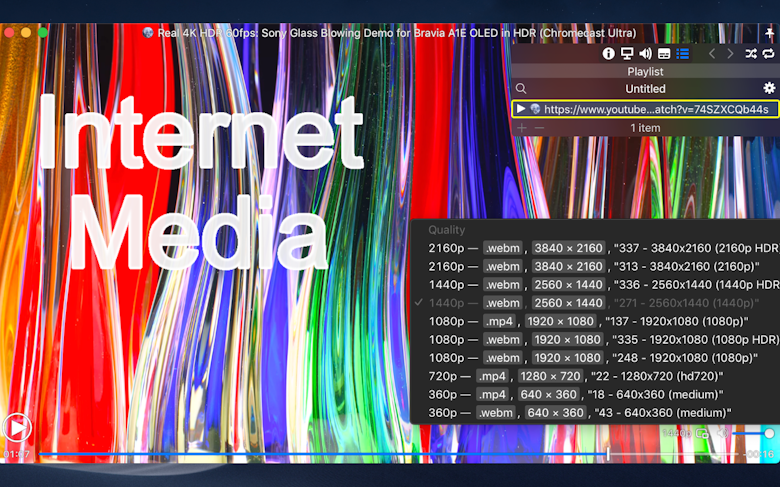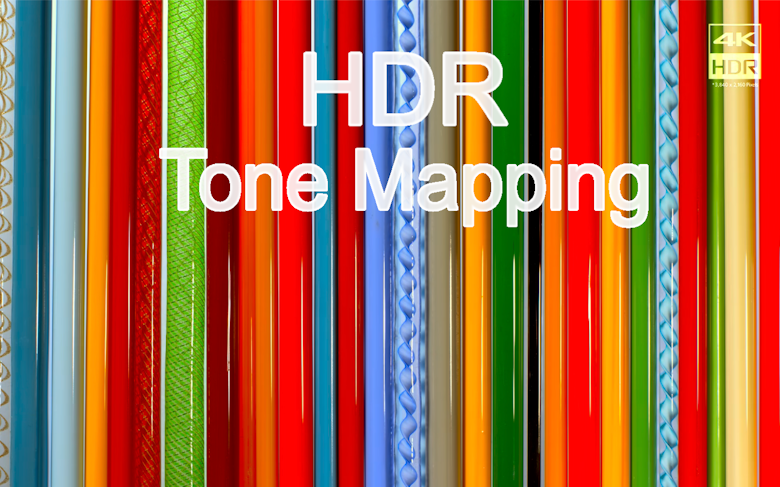 Movist Pro features
Effortless decoding
Play videos effortlessly with Movist, using QuickTime or FFmpeg decoder. You can reopen a movie with any other decoder, anytime. The app has in-built support for hardware accelerated decoding of H.265/HEVC. So you'll have a lightning-fast access to your movies.
Define your flow
Thanks to fully customizable preferences, you can set the app to display subtitles, specify video quality and size, or even make it apply filters to your media. Toggle between dark and light themes to please your eye. With the control panel on your screen, you can also change preferences as you watch.
Extensive subtitles support
It's what you won't find in QuickTime. Subtitles are Movist's huge superpower—with tons of formats and settings available. View subs in multiple languages, put them in letterboxes that adjust to your screen, or have Movist read subtitles for you.
HDR tone mapping
A superpower of Movist is that it can upgrade your non-HDR screen. Normally, when you view HDR media on a non-HDR screen, the colors will appear light or faded. Movist's HDR tone mapping technology fixes the problem by adjusting the color, professionally.
Auto-filling playlists
You name your playlist, Movist does all the housekeeping. Every time you open a video, the app will search for matching series and subtitles files to put your media into the right playlist. If you want, you can remove or add movies manually anytime.
Support for web and network play
In the pro version, Movist adds capabilities for watching videos right from your browser with Safari extension. All the features are maintained, including subs, auto-fill playlists, and overlay controls. Plus, you the app enables you to play media on network servers like FTP, SFTP, and SMB.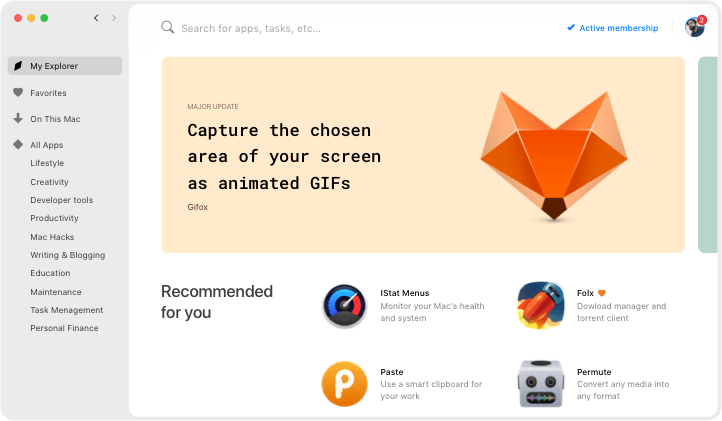 We love Setapp
---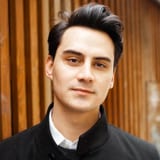 Very impressed with World Clock Pro @setapp @minimuminc. Making light work of time differences 🤘yew. How MacOS still doesn't have some kind of digital clock widget is mind boggling.
jessengatai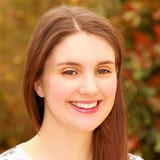 I have used Endurance (http://enduranceapp.com ) which is on @setapp to try and extend my battery life, 12 hour flight from Vienna to LAX and I spent about 8 hours working on an essay - not bad going!
Rosemary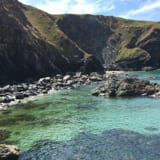 Wow just downloaded Setapp for my Mac - the value here is amazing. Some of the apps cost more than the monthly subscription alone and there are some amazing apps like Ulysses, RapidWeaver etc. @setapp
Mark Mitchell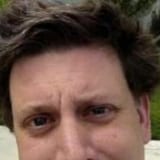 Discovered @PDFpen via @Setapp. Worth it just for the stellar OCR job it does on poorly-scanned assigned readings. Now to start playing with all those PDF editing features...
Nate Dickson