Best YouTube to MP3 converters
Have you ever come across an amazing audio track in the video on YouTube, that you want to listen to all day long? But your Wi-Fi constantly lets you down, so that you should download the MP3 track on your Mac? Well, that's where converters come into play.

YouTube to MP3 converter is a tool that downloads the audio component of the video and transforms it into a required format. Actually, a converter should also care about a lot of minor things, such as quality, speed, and convenience.
There are a lot of YouTube to MP3 converters nowadays, but how to distinguish the good ones from the bad ones? Here are some important benchmarks:
Preserves the quality
During compression, the quality of audio can be lost, and instead of crystal clear sound, you get a distorted noise. To avoid this, choose the converters that preserve the original quality of your media.
Fast download
Sometimes, conversion of a short video can take more than 30 minutes. Fortunately, some converters care about your time and speed up the process.
Offers a variety of formats
It is always good to have a choice, even when we talk about file types. A good converter is the one that cares about converting your media into the best format for you.
We selected 5 best YouTube to MP3 converters:
---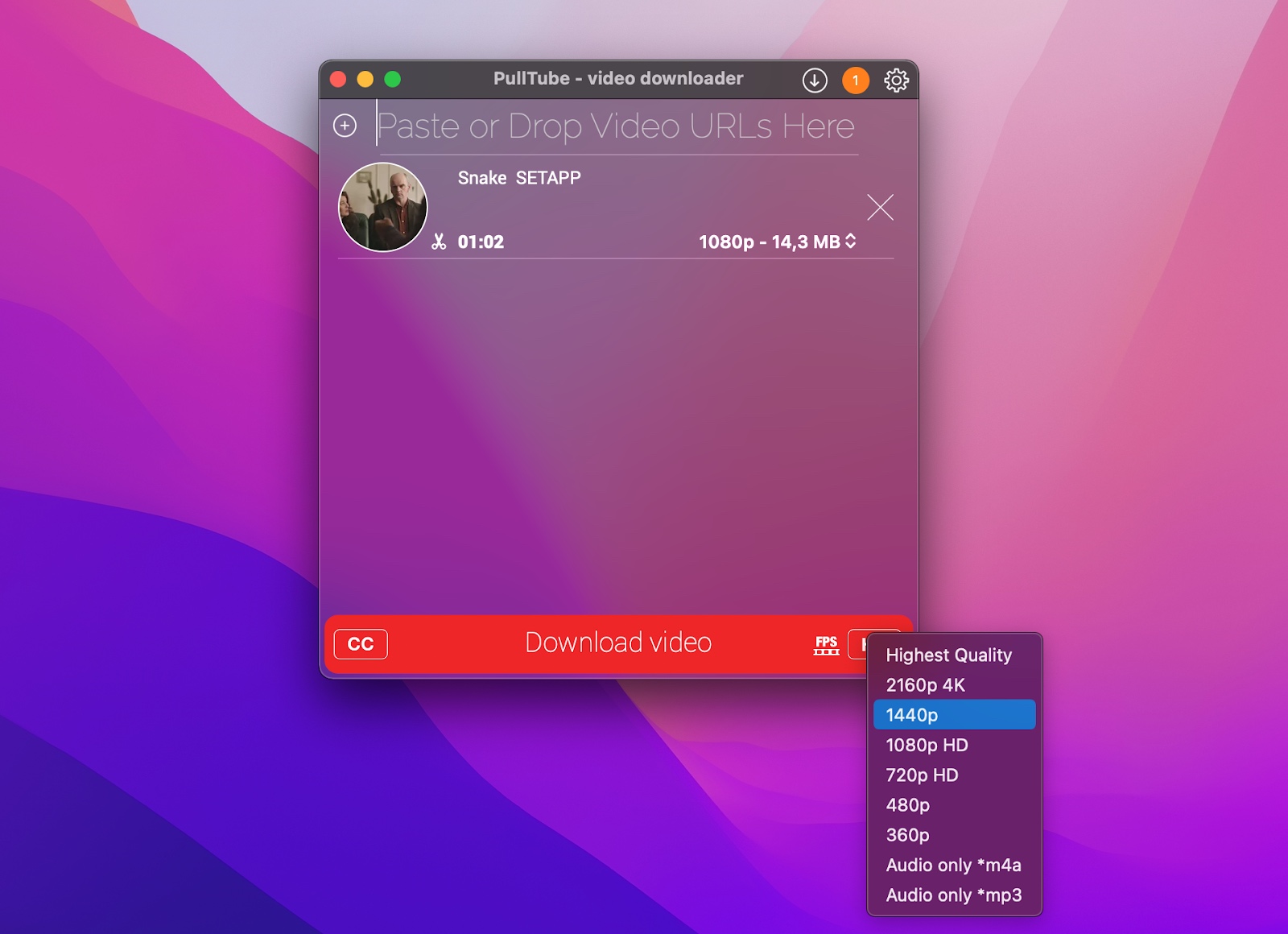 Pros
Trimming feature — You can choose to download only a specific part of the video to save space on your Mac.
Robust customization — Add or remove subtitles, extract audio, and change quality before downloading.
1000+ sites supported — Download video from YouTube, Dailymotion, Vimeo, and 100+ other platforms.
Cons
No video preview — There's no option to preview your video in the app after downloading it.
Offers extensions — You might see it as an advantage, but many people don't trust browser extensions.
---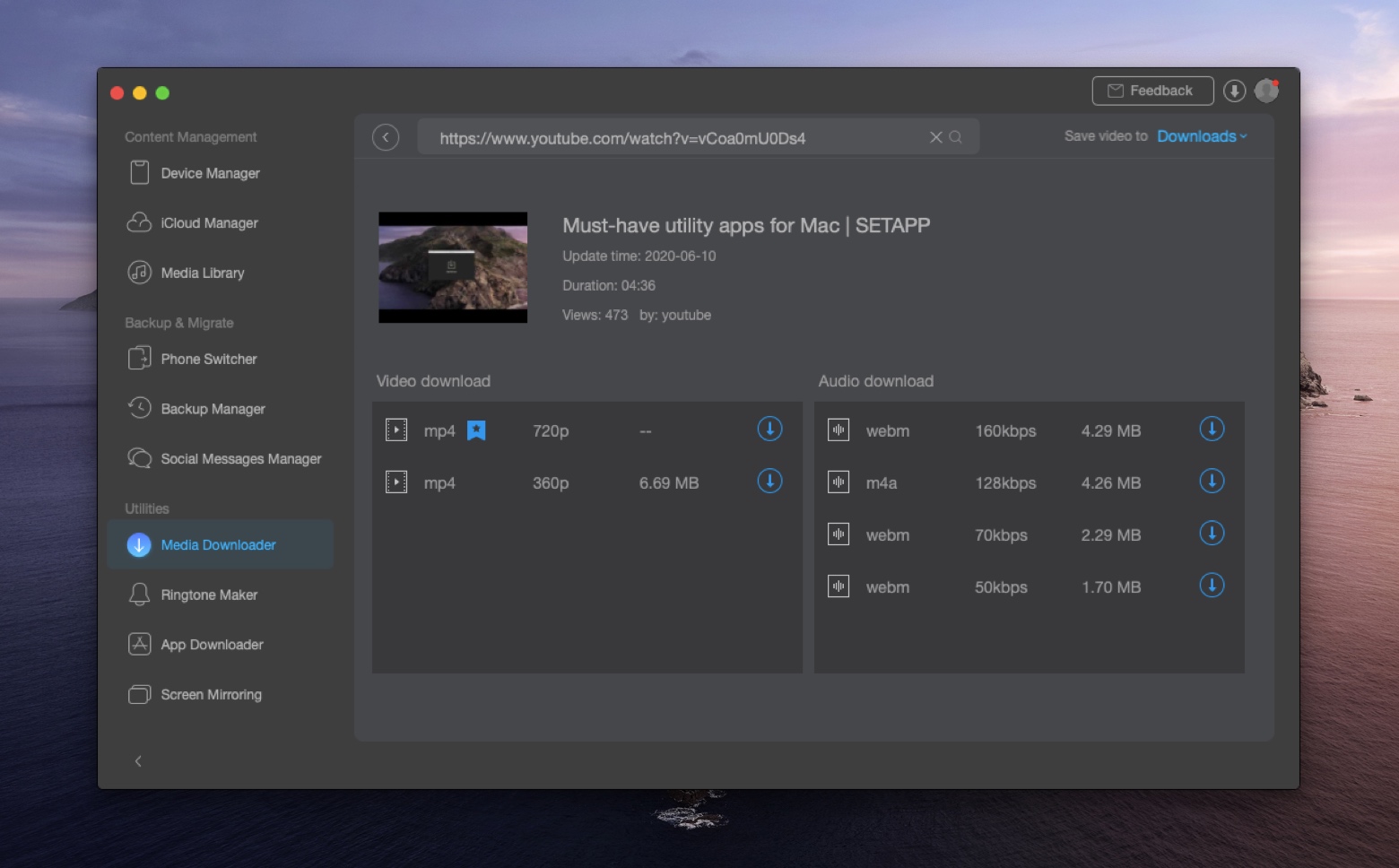 Pros
Integrates with 900+ sites — AnyTrans downloads and converts video from a variety of different sources.
Devices sync — Smoothly switch between devices without losing your precious files.
Security management — With AnyTrans you can be sure that all your data will be safe and sound even after backup.
Cons
Limited formats — AnyTrans converts media into MP3, M4A, and WebM formats. So if you seek a rare file type conversion, this app isn't a way out.
No bulk download — The app downloads 1 file at once, so it isn't a perfect match if you want to save multiple files.
---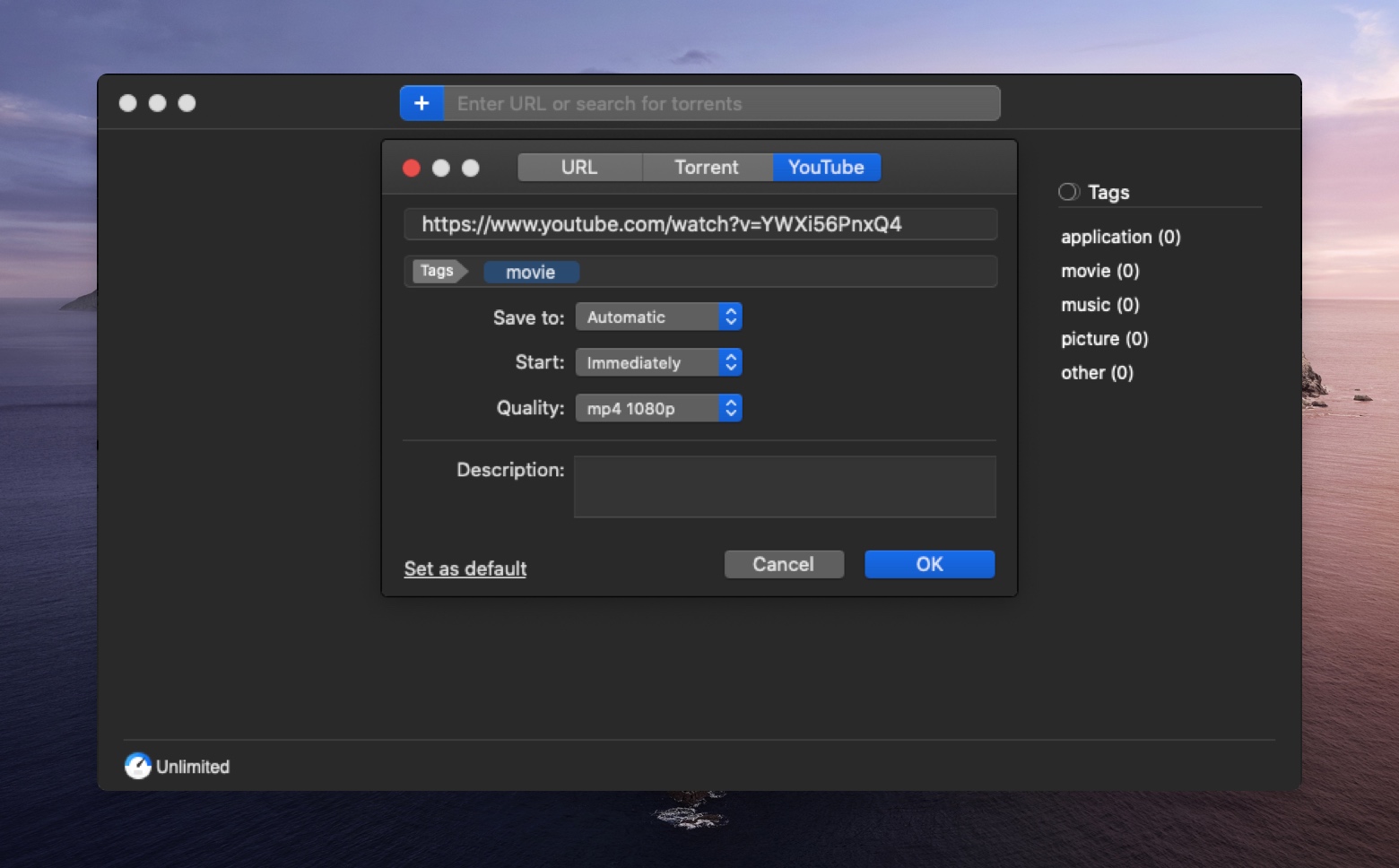 Pros
Fast downloads — Folx splits a download into 20 streams, so your video loads 20 times faster.
Multi-platform — The all-in-one tool works with media from YouTube, Torrent, and from anywhere on the web.
Auto sign-in — The app remembers your logins and passwords for websites that require authentication.
Cons
Basic interface — Folx has a simple design that is suitable for those who prefer functionality over appearance.
Only legal content — Well, that's rather a positive feature, but that also means that you should double-check content on copyright.
Lack of intro tips — If you're not that type of person who skips intro tips, then we have some bad news.
---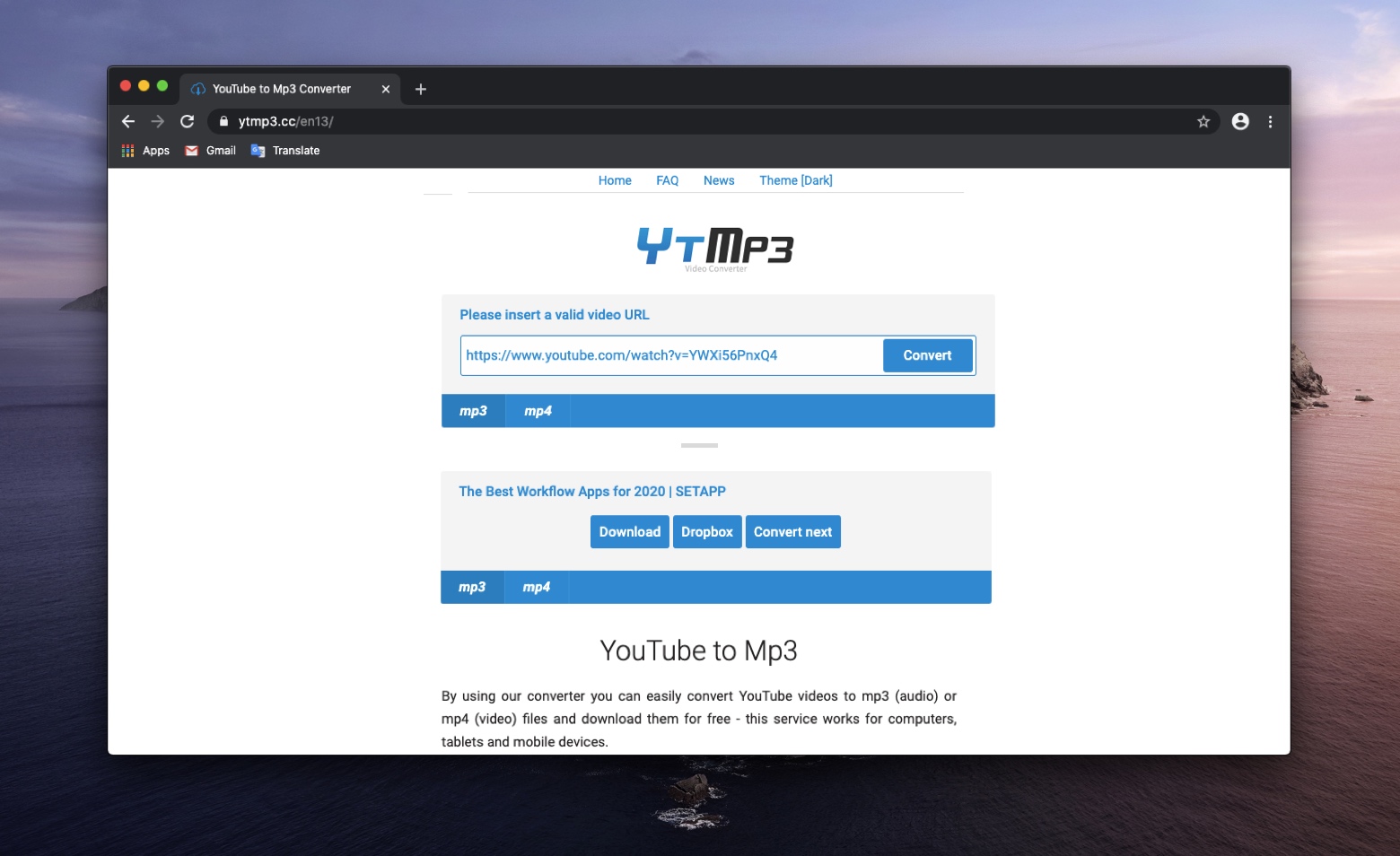 Pros
Cares about quality — YtMp3 stores a video in original quality even after conversion.
Easy-to-use app — The app has a clear and handy interface that helps users quickly navigate through the converter.
Multi-device tool — You can use YtMp3 on your Mac, iPhone and iPad.
Cons
Length limitation — You can only convert videos up to a length of 1 hour to reduce conversion time.
Lack of formats — YtMp3 converts only into Mp3 and Mp4, so if you look for a 'multiformat' tool, this app isn't the solution.
No batch conversion — The app doesn't process multiple files simultaneously.
---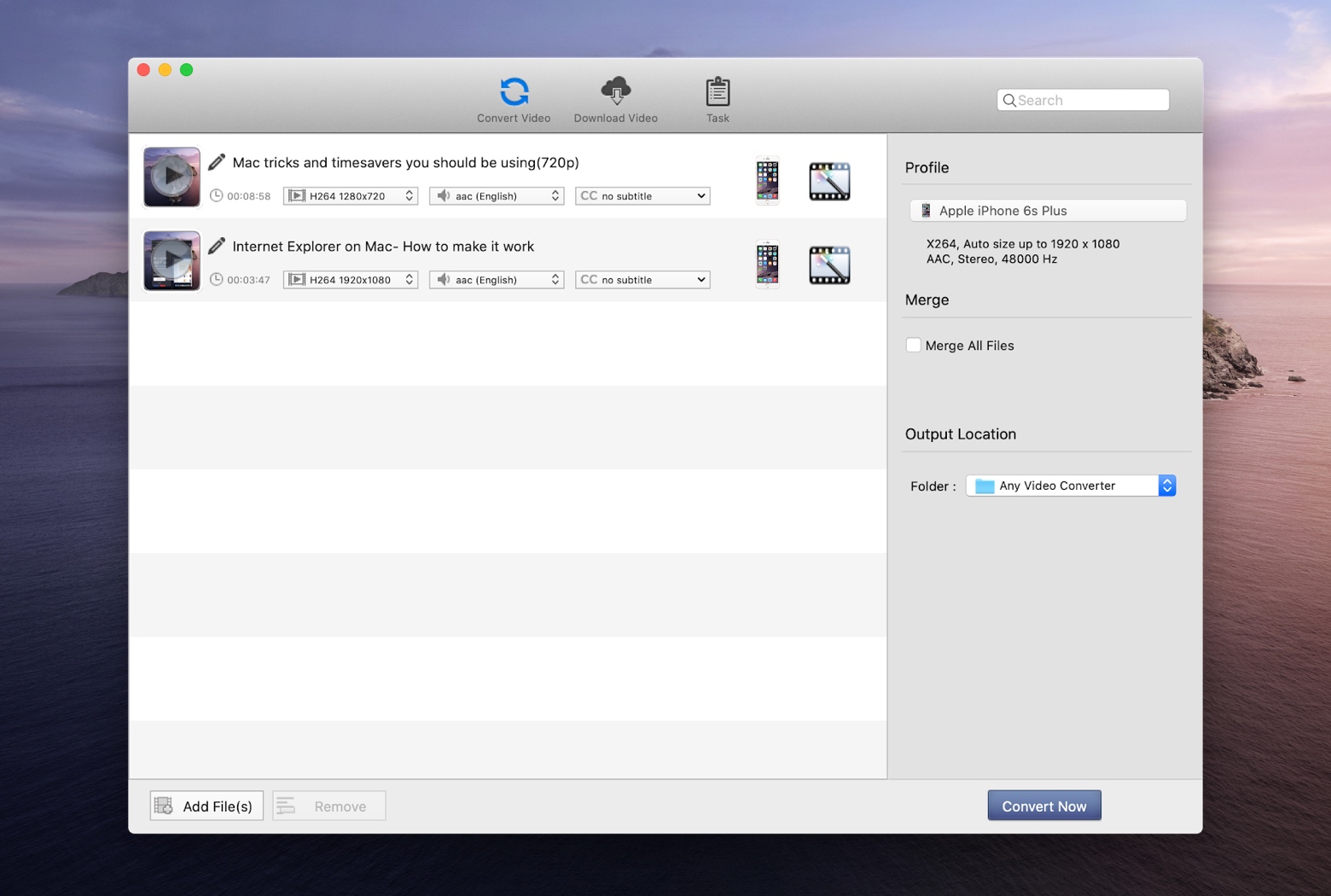 Pros
Variety of formats — AVC supports converting between 20+ video and 15+ audio file types.
Video edit — You can personalize videos with clipping, cropping, and merging them.
High video quality — AVC preserves exceptional visual quality even after converting.
Cons
Unappealing interface — The app's features are presented in a basic but user-intuitive interface, suitable for minimalists.
Long video processing — It takes some time for AVC to process and convert your media regardless of video length.
---
Conclusion
All the converters are different — some are quick, while others provide high quality. To get the most out of a converter, choose the one that suits your demands. Think carefully about the number of videos to convert, their length, and the required format. After that, check out our list of best apps, and download the tool you liked the most. You can even have a couple of them to compare and decide which one is your favorite. By the way, Pulltube, AnyTrans and Folx are free for 7 days on Setapp, a suite of the trustworthy productivity apps for your Mac. Choose your 'perfect match' converter, and use it to the fullest.