Best YouTube to MP3 converters in 2023
If there's one place that has the song you want, that's probably YouTube. Undeniably, YouTube is one of the largest content platforms out there. The problem is, your song is most likely...a video. To save a song or playlist from YouTube, you'll need a YouTube converter. In this guide, we review the best and safest options you can use online or on your Mac.

What is a YouTube to MP3 converter?
It's an app or service that allows you to convert YouTube to MP3 — turn video into audio. YouTube to MP3 converter can either be one of the features of some app (very often, YouTube downloaders have it); or, it's a standalone service where you paste or drag your video so it converts to MP3. Here's what you should pay attention to when choosing a YouTube converter:
Safety. While you can find a good YouTube to MP3 converter online (and we review some of them below), it's generally a better idea to get some trusted converter app. The problem with online services is they are often riddled with ads. In many cases, those ads contain malware you can accidentally download on your Mac.
Speed. You want a YouTube converter capable of processing big playlists fast because it directly impacts your workflow. What is fast? On average, the conversion of 10 three-minute videos shouldn't take longer than one minute.
Quality. The best YouTube converter works with virtually every video format and can successfully turn it into an audio track. Also, make sure the tool you use doesn't change the quality of the original sound when converting.
We hand-picked 13 YT to MP3 converter tools that will work for different folks. Many of these tools have extra features, so you can do much more than just converting videos with them. Get a good look at the pros and cons, and pick what works best for you.
---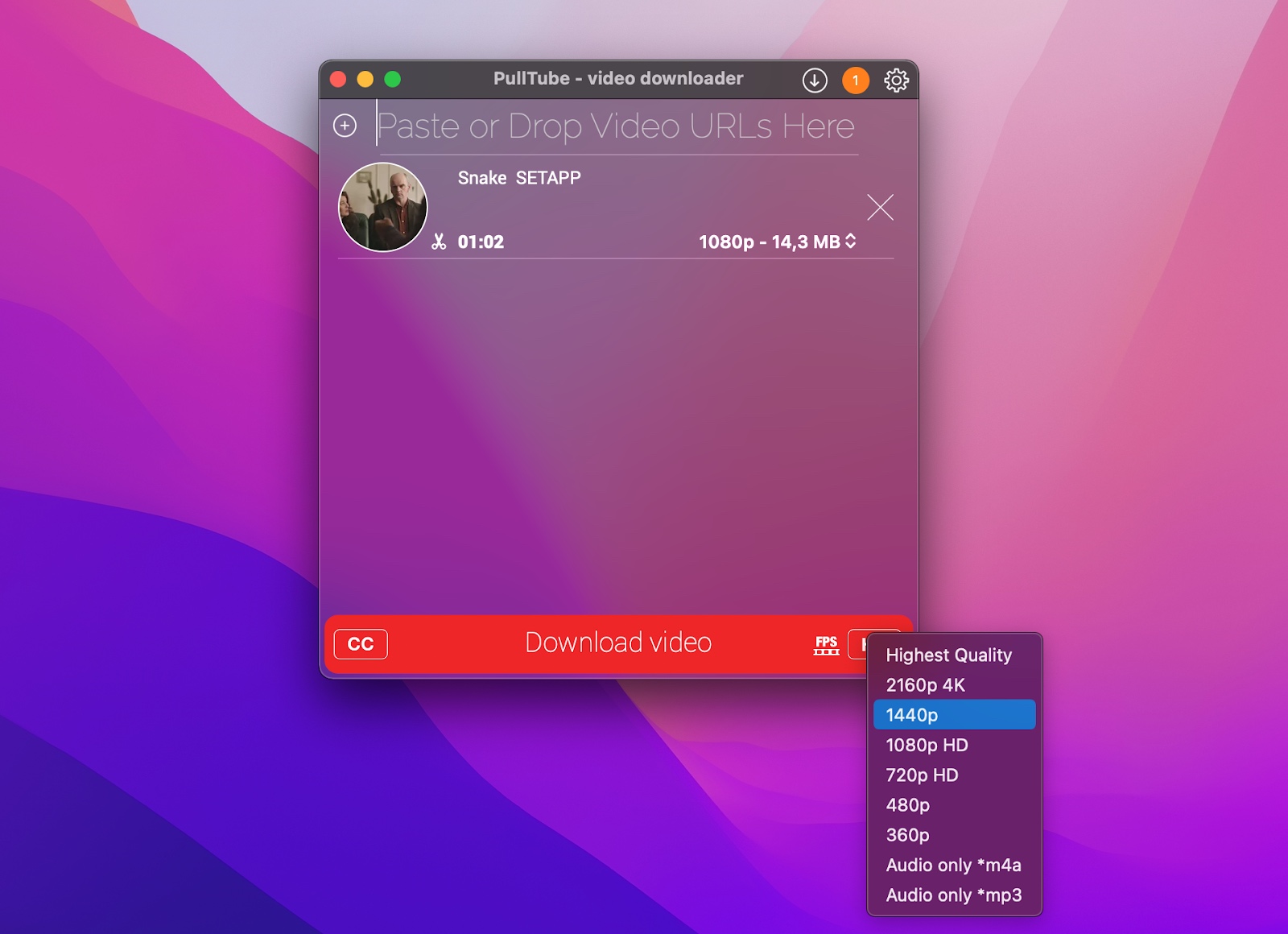 Pros
Choose your format — you can save an audio track as MP3 or M4A.
1000+ websites covered — apart from YouTube, you can use Pulltube to download audio from over 1000 sites, including Facebook, Dailymotion, and more.
Trimming and subtitles — this will be particularly useful if you use Pulltube to download movies or audio from specific movie scenes.
Cons
Browser extensions — you can download YouTube videos with Pulltube extensions. Because many people don't trust extensions, this can be a minus.
You can't preview a video — it could be useful to preview the video before converting it, especially if you've trimmed it. Pulltube doesn't have this feature.
---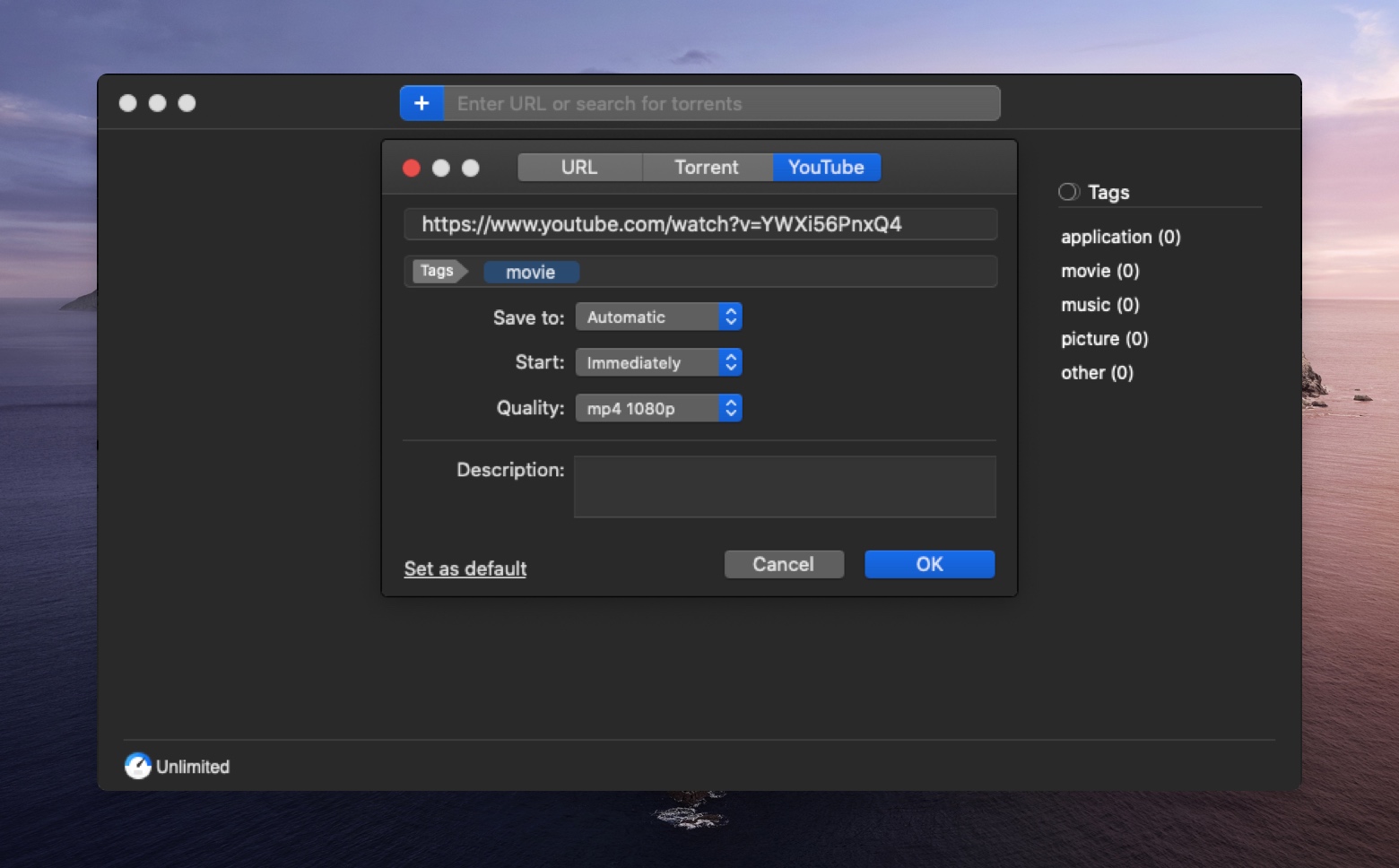 Pros
Built-in search — Folx is a Mac app that has search baked into it. This means you don't have to paste any links from YouTube, find the video right in the app.
Awesome speed — since you can download videos in up to 20 parallel streams, you basically get those videos on your Mac 20X times faster.
iTunes integration — if you use iTunes playlists, Folx can convert YouTube videos to MP3 and automatically add those MP3 files to your iTunes.
Cons
Limited formats — you can only download MP4 in different resolutions and MP3 with Folx. That's perfectly enough for most people, though.
Legal content in built-in search. Folx takes copyright seriously, so you'll only find videos you're legally allowed to download in the search. Well, that's a limitation, but not a bad one.
---
Pros
Great with Permute — the duo of Downie and Permute is very powerful. Permute can convert your videos to AAC, MP3, M4A, or even iPhone ringtone.
Highly-rated software — Downie and Permute (both from the same developer company) are trusted Mac apps.
Cons
Cumbersome flow — because two apps are involved (Downie and Permute), it might be not the best fit for everyone.
---
Pros
Editing tools — clipping or cropping, you can change your video before saving it as MP3.
Quality isn't affected by conversion — even with such an abundance of supported formats, the quality of the output is good.
Cons
UI flaws — format selection is a pretty cumbersome process due to poor UI.
No presets — you would expect Any Video Converter to offer presets so you can always convert to your preferred formats. Unfortunately, they are not there.
It's slow — compared to other tools, it takes Any Video Converter a while to change video format.
---
Pros
Free online service — you can just google VidToMp3 and get your task solved in a browser, there's no need to download a converter.
Quick — VidToMp3 can't convert multiple videos, but it's quick converting one (even a pretty long one) YouTube video to MP3.
Cons
Security concerns — your browser will probably mark VidToMp3 unsafe because of the numerous reports that the ads on this site contain malware.
MP3 only — this service specifically turns videos into MP3, you can't select any other format.
---
Pros
Onboarding tour — it's a perfect app for beginners, with a clear video onboarding and simple UI.
Built-in search — you can search for and download videos without leaving the app.
Trusted software — YouTube to MP3 converter Mac app without ads, 100% safe and secure.
Cons
Paid functionality — there are lots of cool features such as private content download, but most of them are part of paid plans.
No simultaneous downloads — you can only have one download in progress with a free plan.
---
Pros
Different formats — you can save audio in MP3, OFF, WMV, and more.
Simple UI — enter your keyword and hit the Download button, as easy as that.
Cons
Annoying popups — the app is free but it asks you for donations way too often. You'll come across annoying popups even in the desktop app.
Malware accusations — although the Mac version seems to be secure, there have been many reports that ClipGrab for Windows infects computers with malware.
---
Pros
One-click solution — get your MP3 in seconds. MP3FY auto-downloads the file once the conversion is done.
YouTube and 1000+ other sites — grab MP3 from any site or social media. The service works with Vimeo, TikTok, and all popular platforms.
Cons
Poor customization — MP3FY claims it automatically picks the highest possible bitrate when converting your video. But you can't really customize anything.
Ads — just as any online converter, MP3FY will hamper your experience with popups. Be careful not to click on them.
---
Pros
Great UI — it's simple to get started and easy to navigate.
Lots of formats supported — you can save audio tracks in WEBM, AAC, FLAC, and many other pretty rare formats.
Cons
Slow — compared to other online YouTube converters we've tested, Ontipa is a bit slow.
Free plan is limited — unless you upgrade to Premium, you can only convert single videos, one at a time.
---
Pros
Editing options — we haven't found many converters that allow you to edit video metadata. Converto does!
Quick download — it's pretty quick compared to other online services.
Cons
Malware threat — it's not the worst, but you'll encounter popups on the Converto website. Some of them might contain malicious files.
---
Pros
Playlist download — 320YTMP3 can get you multiple audio tracks in no time.
Highest quality possible — the app automatically picks the highest bitrate possible.
Cons
Paste error — while you can easily find videos using keywords, there seems to be a problem with the paste option. Anytime I tried to paste the link, it showed an error.
---
Pros
Choose the quality — you can in fact specify whether you want the highest quality or you're fine with a downgrade (in this case the download process will be faster).
Cons
Malware threat — you can see it in the screenshot: lots of popups blocking the view and making your experience terrible. Whenever you try to click on the search field, it will redirect you to some website.
---
YouTube to MP3 converters FAQ
If you feel quite lost now, we're sorry! There are lots of good converters for Mac to choose from, so we couldn't make this review any shorter. To help you make the best choice, here's our FAQ.
What is the best YouTube to MP3 converter?
If you want a trusted converter for Mac with a good deal of customization, we recommend any app that's part of the Setapp suite, a productivity tool for Mac and iPhone users. These include Folx, Downie, Permute, and Pulltube. Why Setapp? The software added to the suite is hand-picked and verified, so you only get the best of the best.
How to use YouTube to MP3 converter
Online converters usually require you to paste a link to a video on their site and then download the converted version on your Mac. If it's an app, it's usually more robust — you can drag and drop the link or even search for your video and convert it within the app.
Can I convert YouTube to MP3 for free?
If you need a one-time solution, you can choose an online YT converter — they are usually free. But be very careful and try not to click on any ads that appear on the website to avoid malware.
Are there safe YouTube to MP3 converters?
We know where this question comes from. Malware is a big concern when it comes to YouTube downloaders and converters. But we can assure you the apps in the Setapp suite (Folx, Downie, Permute, and Pulltube) as well as paid apps such as 4K YouTube to MP3 are safe to use. Generally, it's reasonable to avoid free online converters to stay on a safe side.