The top 10 best YouTube alternatives
Video means YouTube. For an overwhelming majority, this is how things work. But content beyond YouTube exists — and the chances are it's more interesting than you would think. What's more, YouTube has many obvious disadvantages, including data collection, ads, and more. In this blog post, we take a look at 10 great alternatives to YouTube. Some of them might change the way you discover and watch videos, for good.
Why do you need alternatives to YouTube?
There are many sites like YouTube, or — let us say this out loud — better than YouTube. Here are only a few reasons why you should look into YouTube alternatives:
Get access to more content. YouTube knows you well, which helps it provide more or less personalized content. But have you ever tried to go beyond that? What if there's new exciting content out there, which you'll miss because (a) it's not on YouTube; (b) YouTube doesn't think it's relevant for you.
Avoid tracking. YouTube is owned by Google, and Google is known for its extensive data collection practices. Sure enough, most online services collect your data by using cookies, but no one can beat Google with their detailed user profiling. From your location to apps, websites, and browsers you use, YouTube tracks lots of aspects of your behavior. If this is something that worries you, there are ways to avoid tracking with YouTube alternatives.

Look into new trending platforms. While video remains the most engaging content type, the ways we interact with it change. For instance, TikTok puts the power of video creation in your hands, and the new AI-based service, Reface AI Studio, lets you literally get into a video by swapping your face into it. Make sure you don't miss innovative technology by sticking with old YouTube ways.
10 YouTube alternatives that will surprise you
Look at your YouTube feed for a sec. What's in there? The chances are, YouTube limits your feed to two or three content types you're particularly fond of — these could be business vlogs, music videos, or TV shows. We came up with a list of YouTube alternatives that will give you more of your favorite content, in one spot. Navigate through the list to find your type:
Sites like YouTube
If you like the concept of YouTube, but don't want to use it due to privacy concerns or else, here are two decent alternatives:
Vimeo
Vimeo is a great spot for music, indie movies, and other high-quality video content. As a subscriber-supported platform, Vimeo earns money from creators rather than viewers — which means most of the Vimeo plans are ad-free. For businesses and pro content makers, Vimeo is definitely a better choice than YouTube. It offers great analytics tools and capabilities for editing video. Hence here you'll find lots of exclusive content that might not be available on YouTube.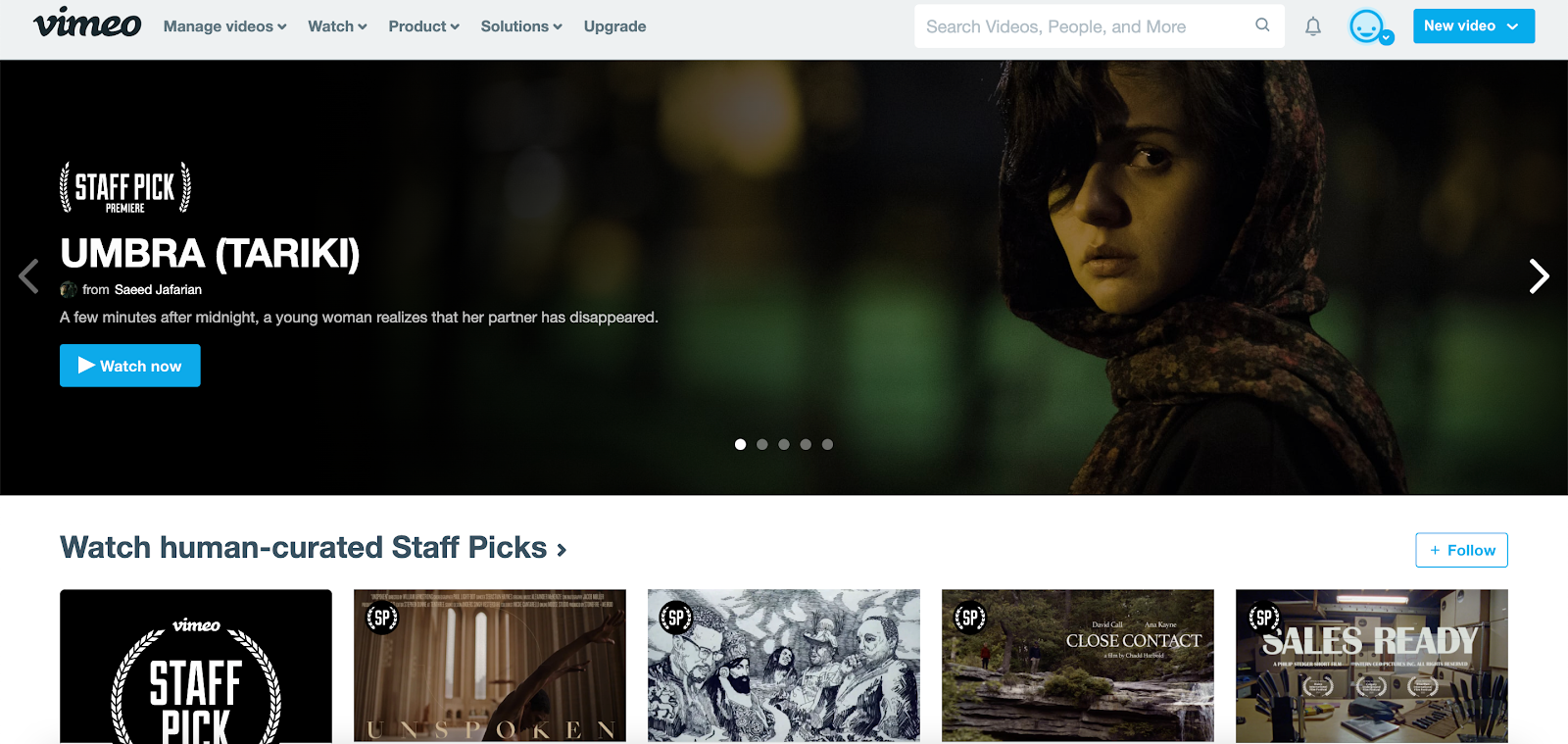 Dailymotion
Dailymotion is the world's second largest video sharing service based in France (as you've probably guessed it, YouTube is number one). It's not even close to YouTube in terms of the scopes of content uploaded by users, but it's a different service that has lots of unique content.
Best for short videos
According to recent statistics, around 68% of users agree to watch a video as long as it's less than a minute long. No wonder, lots of newly emerged video sharing platforms specialize in short-form video. Some of them even managed to conquer the social media world with a staggering speed. Check out the top two services for short video:
TikTok
TikTok is a Chinese video-sharing social network. Formerly known as Musical.ly, the platform became hugely popular with content creators and fans of short-form video.
The rivalry between YouTube and TikTok has been heating up over the past few years. YouTube even recently announced they are going to test 15-second videos that users can record and upload to the platform — and that's literally the thing TikTok does. Whether or not YouTube is going to beat TikTok in the future — we'll see. As of now, TikTok is definitely the place for creating and watching hilarious stuff.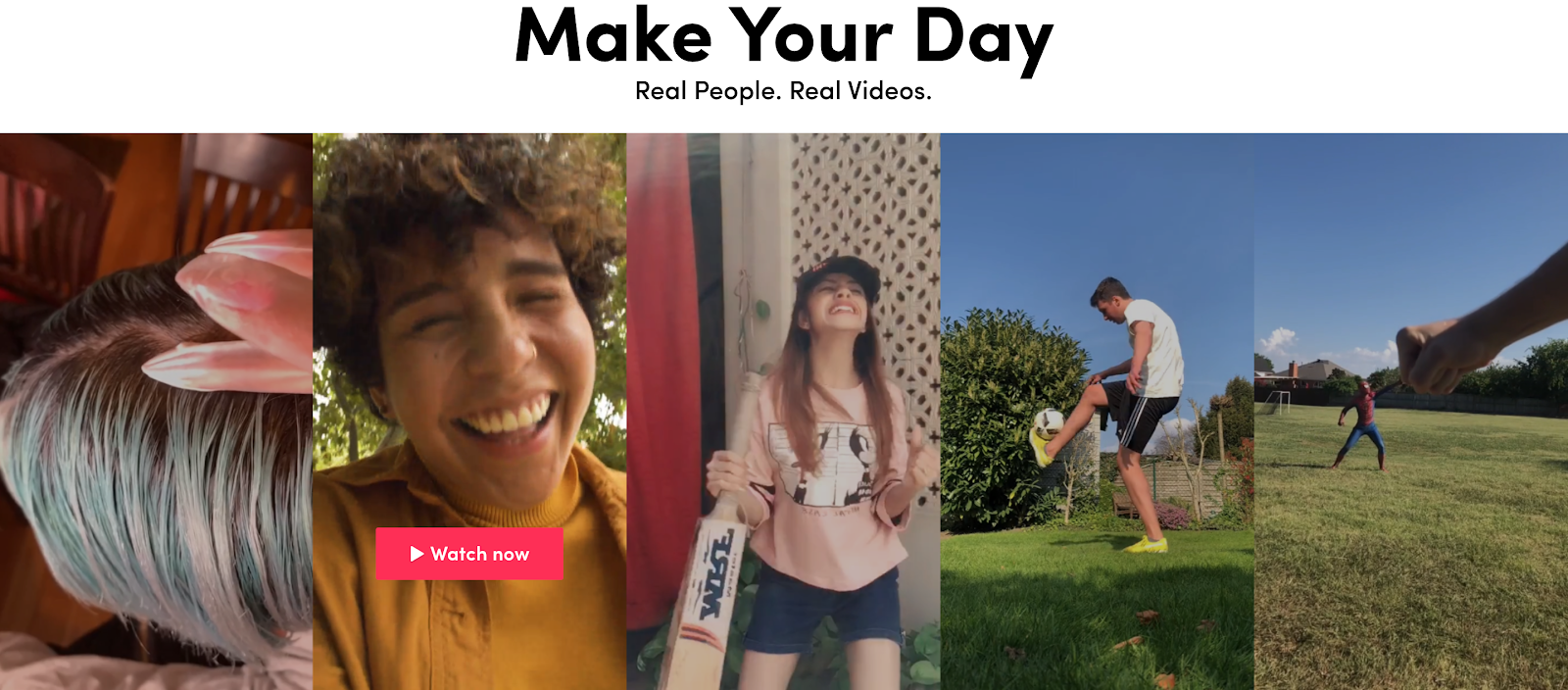 9GAG
9GAG evolved as a website where users share images, GIFs, and short videos from external social networks. "Go fun the world" is the tagline of 9GAG — for a good reason. While it's similar to TikTok, 9GAG doesn't have the TikTok's influencer vibe. Here, people are not trying to establish their brand or build reputation but rather crowdsource hilarious ideas that are worth sharing. It's like Twitter (while TikTok is more of an Instagram).
Best for offline watching
Sometimes, it's not so much about the content but rather about a convenient way to watch it. YouTube allows saving video for offline watching in a mobile app. Things are more complicated with saving content on a Mac, though. Here are two tools that can help you legally download video from YouTube as well as Vimeo, Dailymotion, and other popular platforms:
With Downie, a handy media downloader for Mac, you can capture videos right from your browser (Downie offers a free extension). Or, use a built-in browser to search and download videos right in the app. You can also drag and drop any YouTube link onto the app window and Downie will start downloading automatically. This is a huge life-saver for when you're on the go and can't rely on a stable network connection.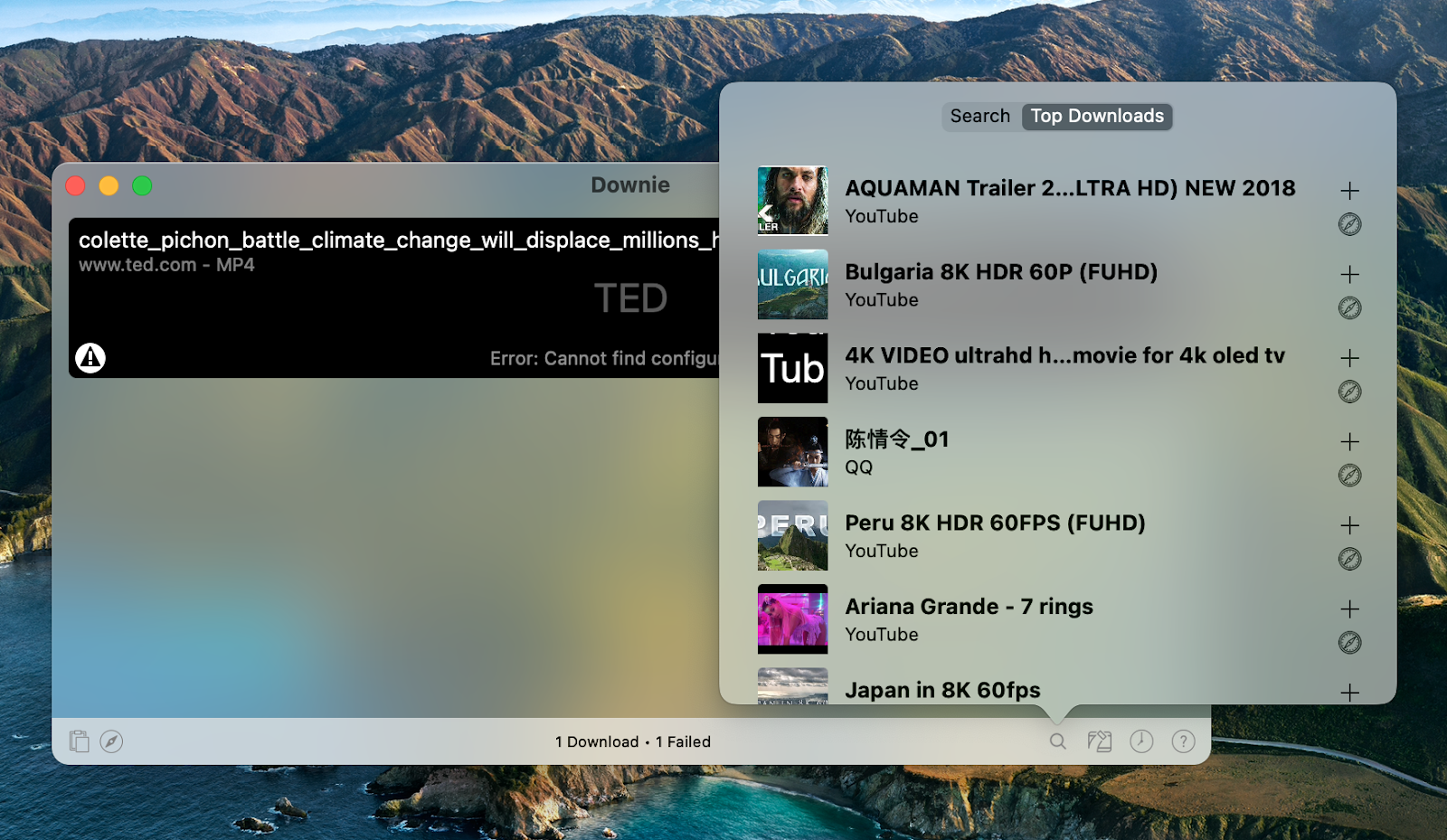 You can also get torrent files on top of YouTube video with Folx. Just like Downie, it has built-in search so that you don't have to copy and paste any links. The huge advantage of the Folx app is that it can break downloads into streams, which helps accelerate the process. Using Folx, you can save a video 20 times faster than with any other downloader. In other words, if you want to save a movie for offline watching asap, go with Folx.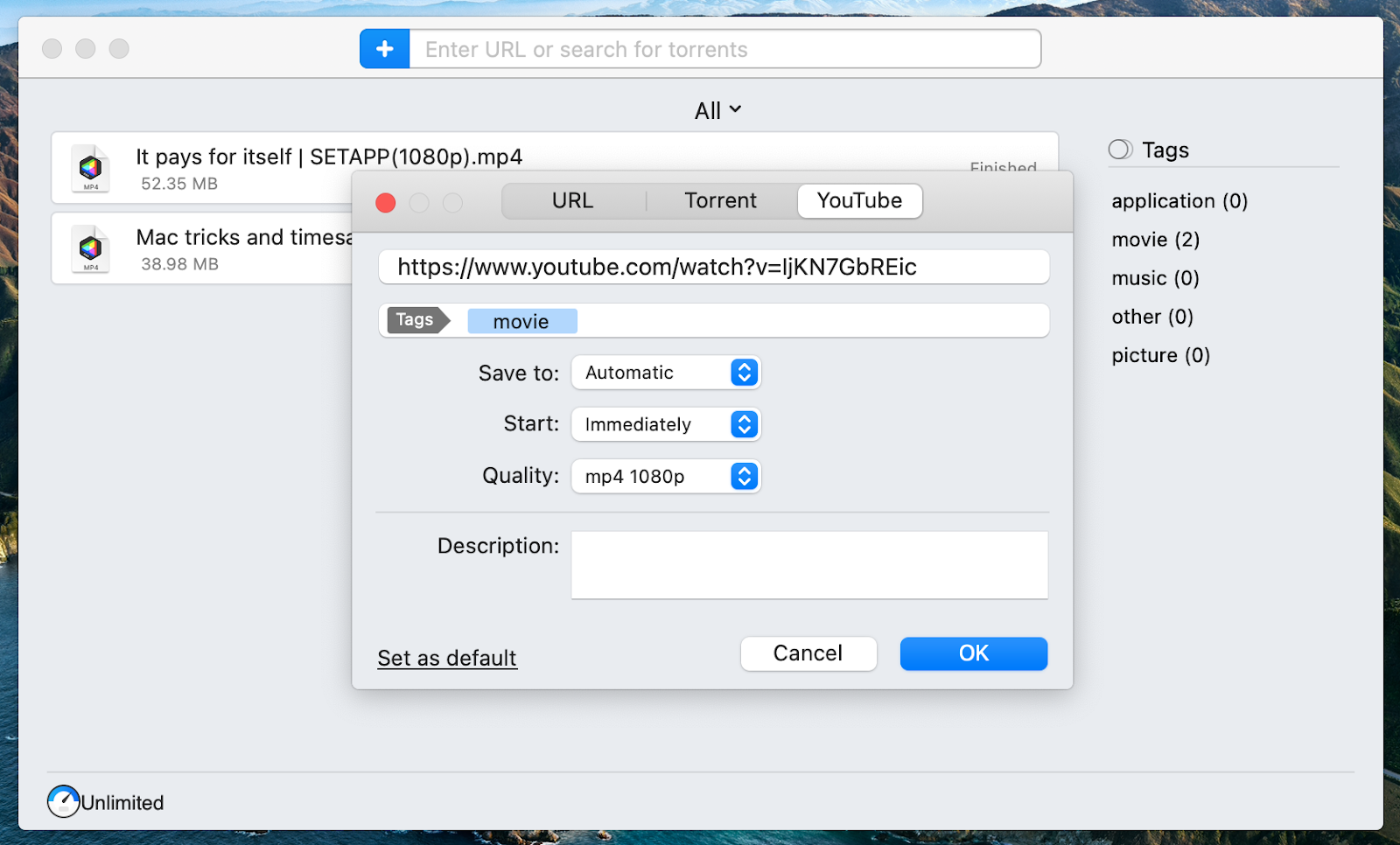 It's important to note that all the videos you save from YouTube (or anywhere else) should be downloaded for personal use and not contradict any copyright rules. For more tools that can download videos safely, check out this article.
Best for music
Vevo
As one Quora user called it, Vevo is like Hulu for Music. It was launched by major music record companies like Universal Music Group, and has grown into the world's largest all-premium music video provider. Vevo actually partners with YouTube where it represents the largest network of music channels. But in contrast to YouTube, Vevo is limited to music and doesn't have endless copies of videos, which makes it more user-friendly.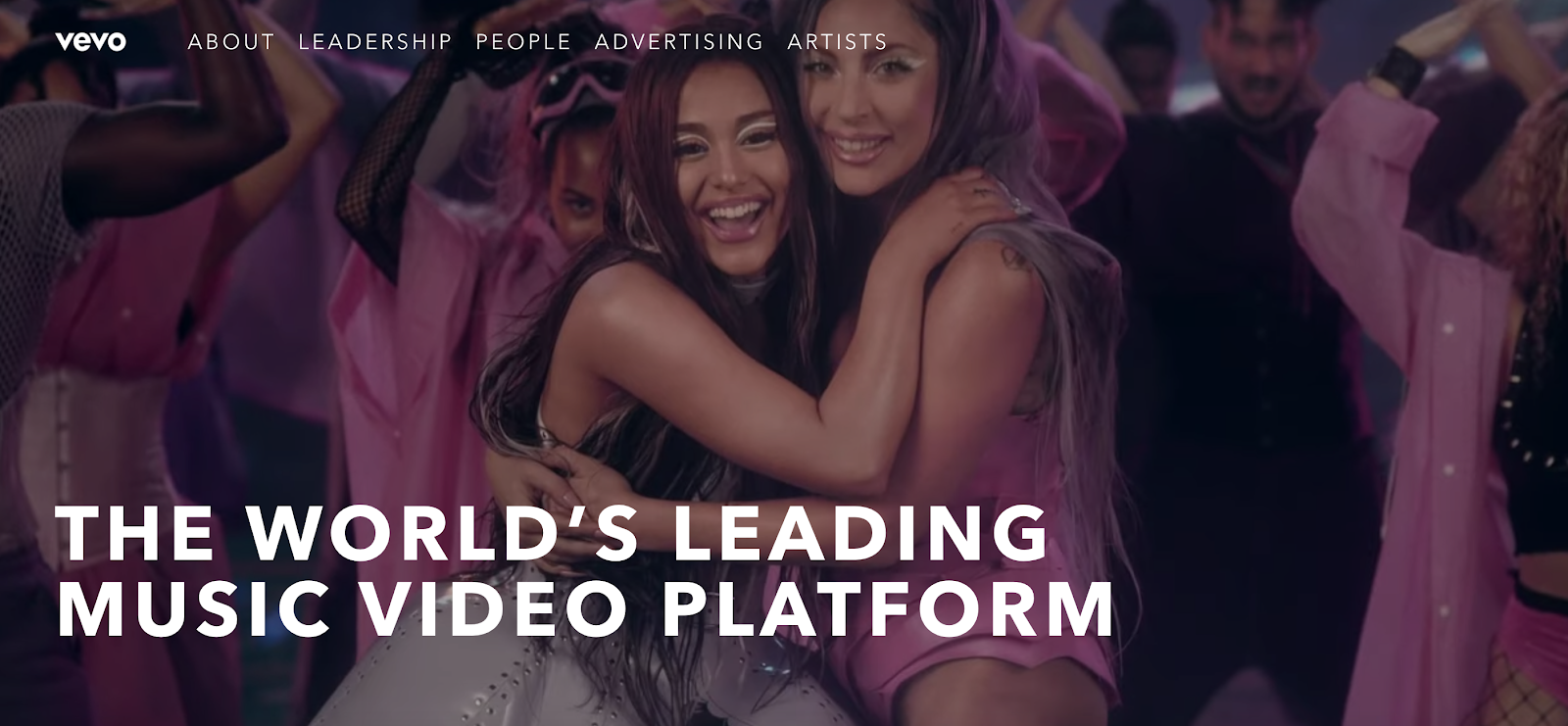 Best for TV shows and movies
Truth be told, YouTube has never been the best place for TV shows and movies. You might go there for specific movie scenes or trailers, but rarely to watch the whole movie. If you're looking for a free platform to find and watch movies, here are the best suggestions:
Netflix
The obvious one is Netflix, the world's most hyped streaming service. Recently, Netflix announced a free offer — access to a number of Netflix originals that you can watch for free without creating an account. There's hardly a better alternative with free premium-quality content, so make sure you check it out. As of now, the free bundle covers great movies like Bird Box, Two Popes, Stranger Things, Elite, and more.

Crackle
Crackle is a streaming service created by Sony that offers on-demand entertainment video for free. You'll find lots of familiar titles here, as well as some lesser known TV shows and movies.
The great thing about Crackle is you don't have to create an account to start watching. But if you do, you'll be able to curate watchlists and keep track of what you've watched.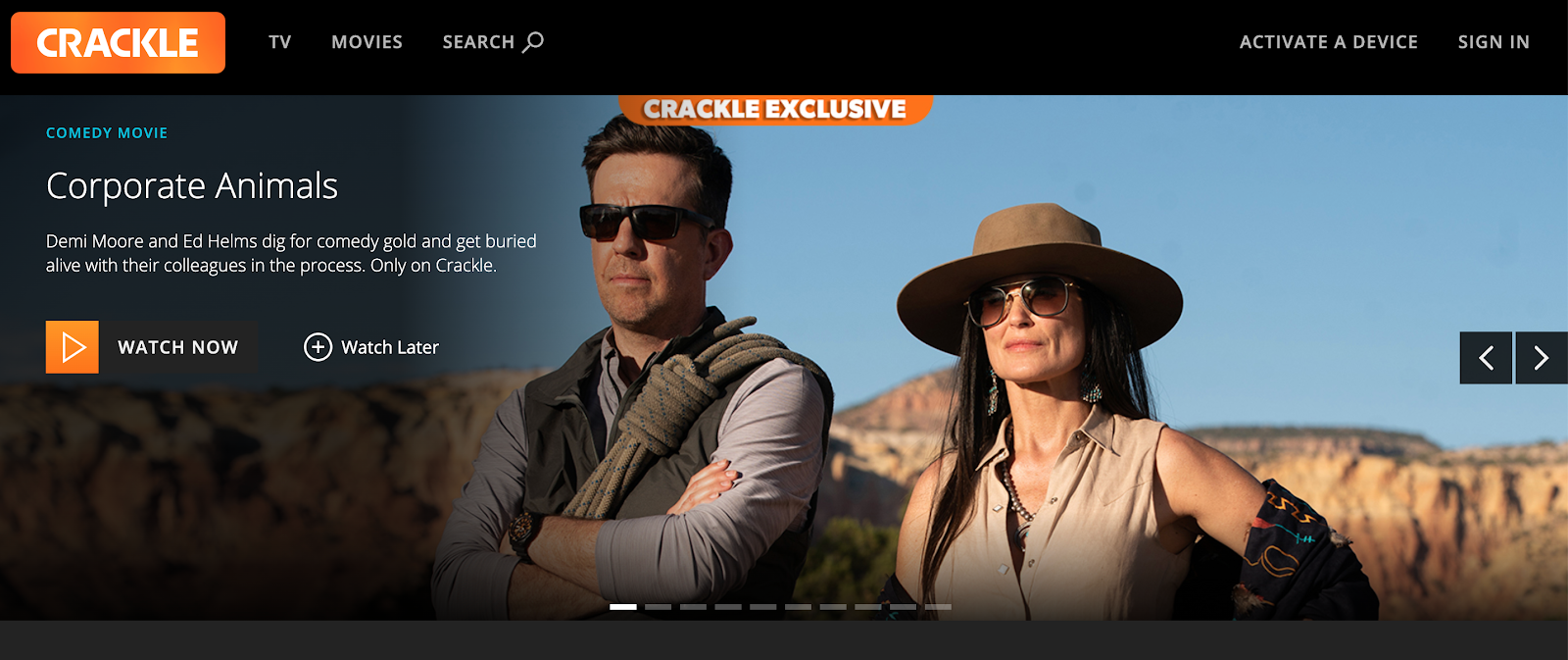 Best for educational content
TED
We all have these moments when we want to watch something useful and learn new things. TED is a great spot for your daily dose of knowledge and inspiration, wrapped into short videos. The platform features talks and performances by the world's best speakers. All the talks are organized by topics, industries, and popularity. The best thing, TED is 100% free and limitless.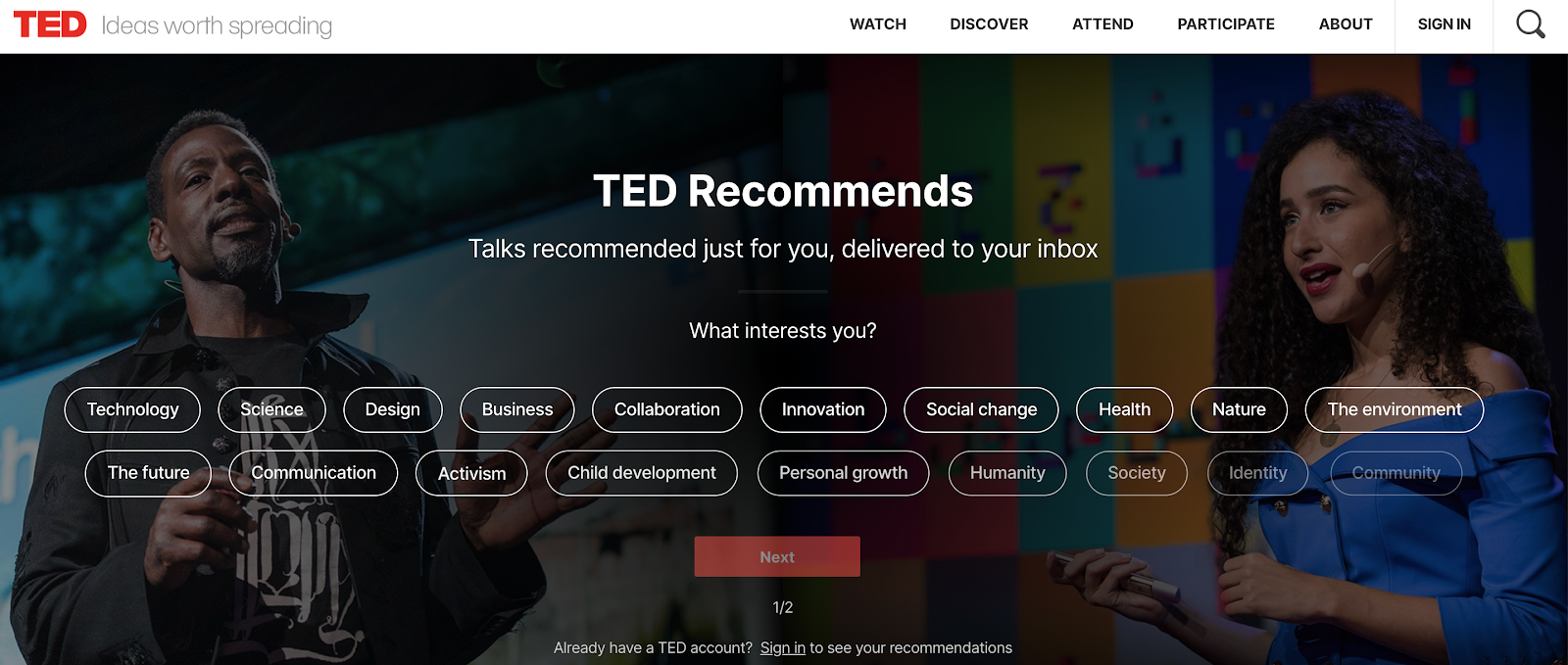 Google acquired YouTube almost 15 years ago and made it into a video and music mammoth — which is both a blessing and a curse. While anyone can upload and promote video on YouTube, the platform is too huge to cater for your interests. So it's fair to say that if you know what type of video content you want to focus on, anything that's not YouTube is better than YouTube.
If you love music playlists on YouTube, Vevo will give you a better choice of official music video and live concerts. If you want trending movies and TV shows, many streaming services have ad-free offers for you. And if you want to watch videos offline on your computer, you can simply download them with an app like Folx or Downie — both are free with a Setapp membership for 7 days.
Whatever you choose, if you watch videos on a Mac, Setapp is a must-have toolkit. It has 190+ apps that can optimize your Wi-Fi for uninterrupted streaming, download content from YouTube, or free up space for new movies. Any job is easy to solve.