How to get started with Hulu
You might be asking yourself 'what is Hulu?' You're not alone. The streaming service, which has been around for some time, has renewed interest now that it's part of the Disney Plus streaming package, which also includes Disney Plus and ESPN.
With so many streaming services available, you might be wondering if a Hulu subscription is right for you. Here, we'll get into what Hulu is, what type of content it has, and whether its worth your hard-earned money!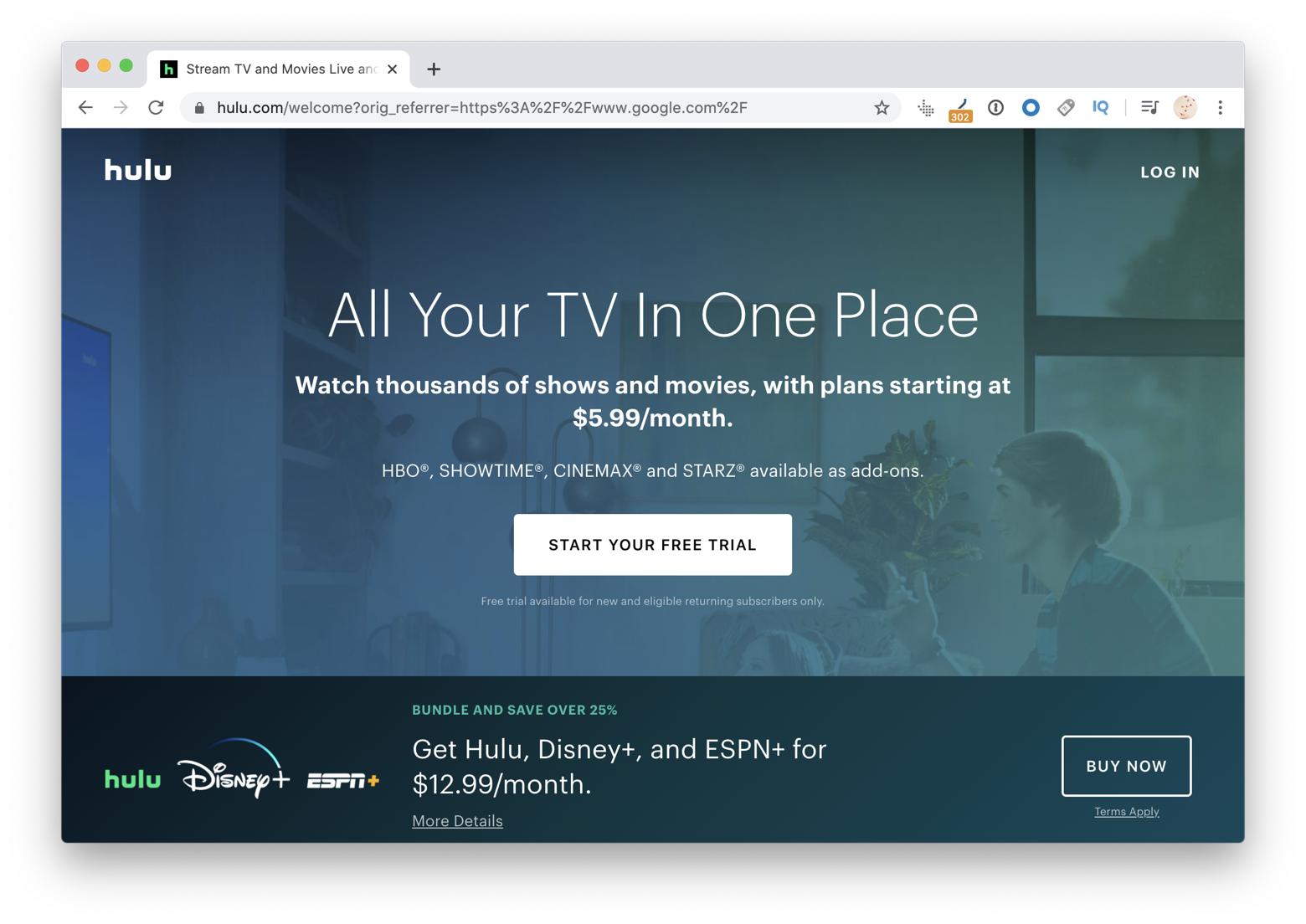 What's on Hulu
Hulu has a lot of content. Much of its content is on-demand television shows. In this sense, the Hulu streaming library is great for those who enjoy television, but don't have the time to watch shows when they originally air. ABC, CBS, FOX and dozens of cable networks host their content on Hulu. Some of those cable networks, Like FX, also air original content on Hulu.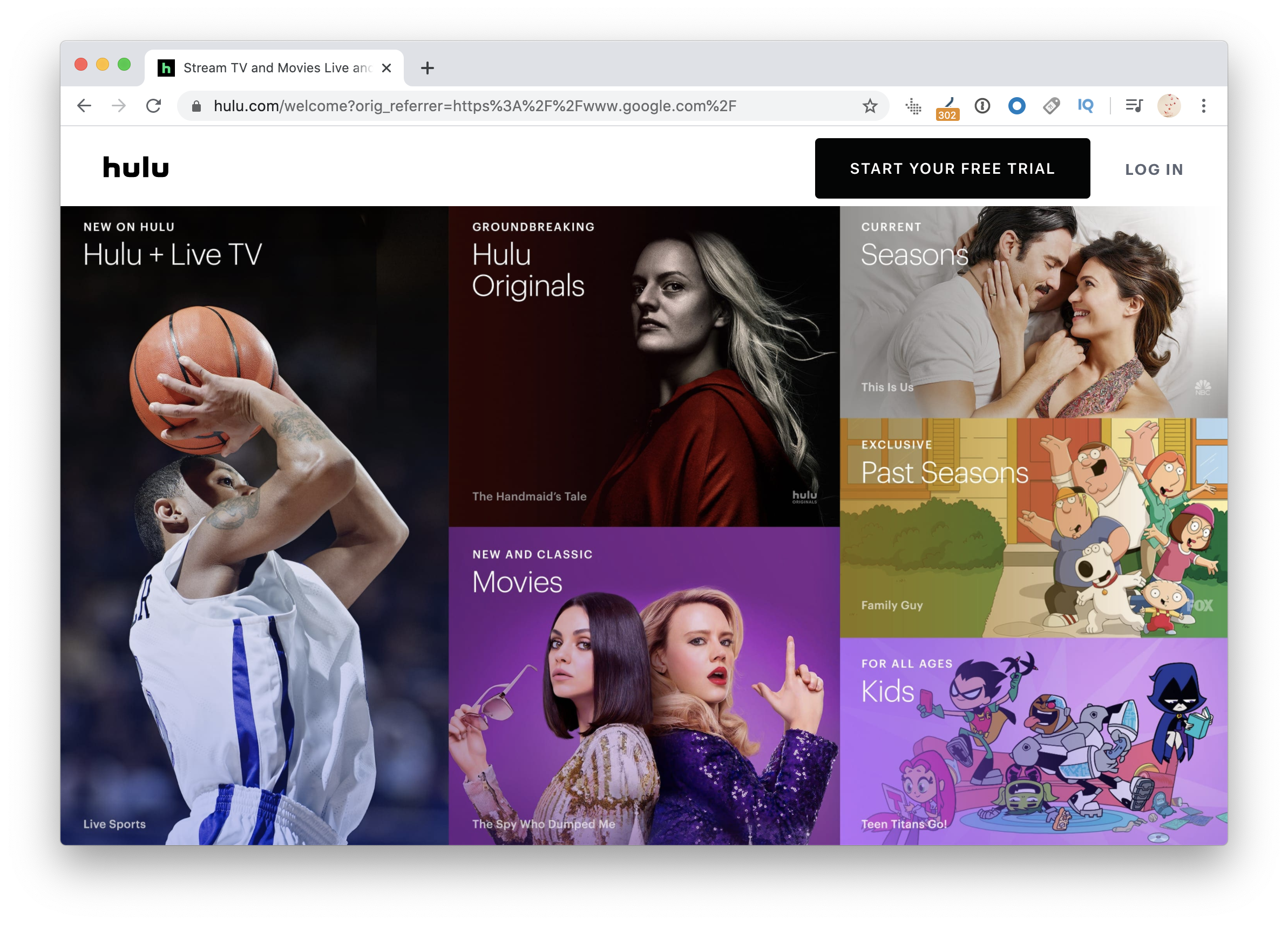 How Does Hulu Work?
The first thing to keep in mind is cost. At $6, the basic Hulu price is far more attractive than Netflix or other streaming services, which often start at $9 or more per month.
That is for the basic option, which has a catch. It does show commercials – but it's not as bad as you might think. Instead of long commercial breaks, many shows simply show one commercial before getting back to the show. It's a 30-second window where you can do things like check your phone for messages!
Unfortunately, commercials can't be skipped. Hulu's platform disallows that, so even if you did want to fast-forward past the commercial breaks, you couldn't. The commercials are also the same you'd see on over-the-air television; nothing original.
An upgraded Hulu package eliminates commercials, and is $12 per month. You can also bundle live, streaming TV with your Hulu package, which gets you closer to $55 per month. There are add-ons, too. HBO is $15 per month, Cinemax $10, and Showtime $9. The $55 'Hulu + Live TV' bundle has a DVR feature, which you can upgrade to more storage for $15 per month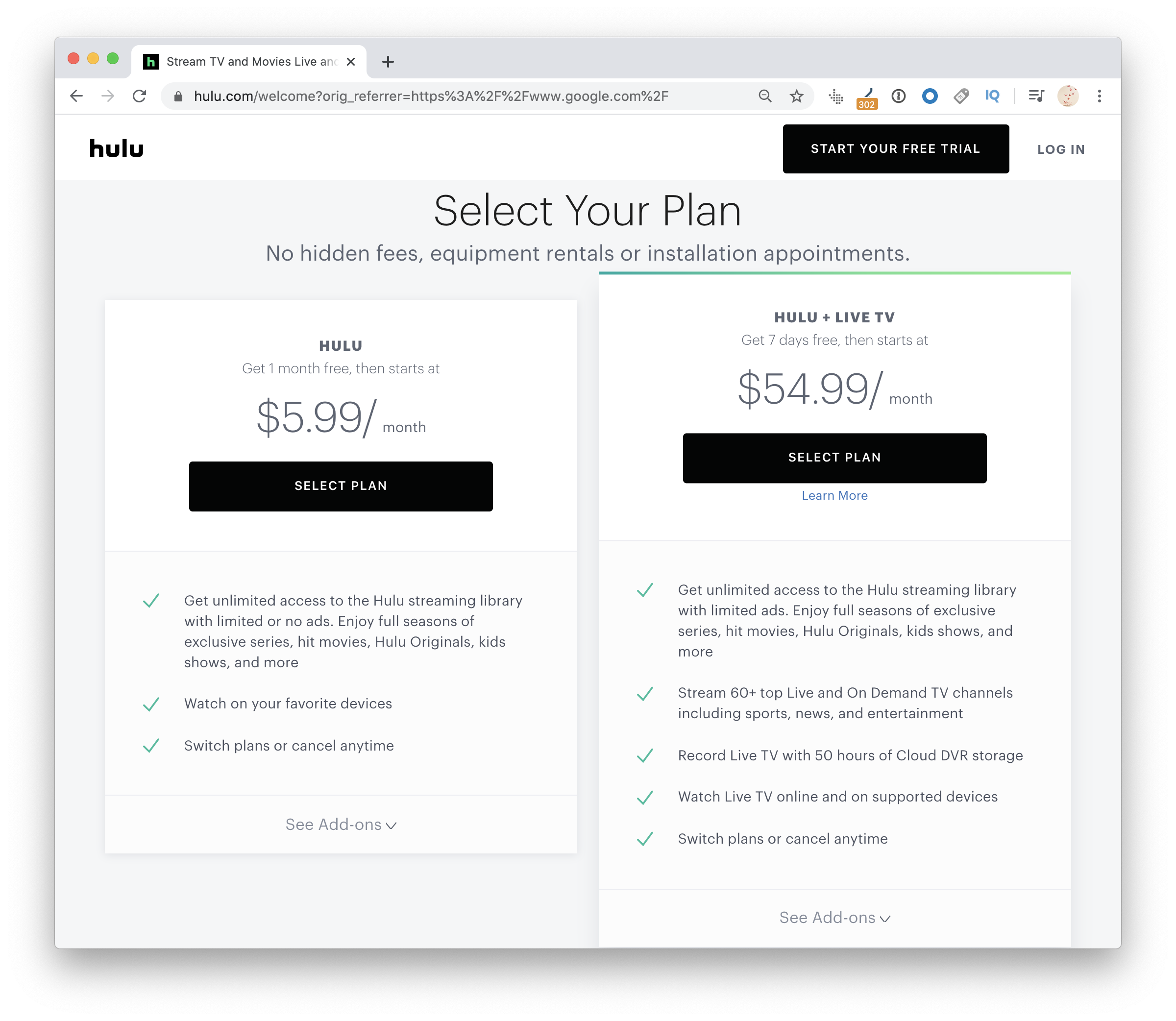 And if you'd like to go ad-free on Hulu + Live TV, it's $6 per month. You also have the option to bundle the basic Hulu package, ESPN Plus, and Disney+ for $12.99 per month.
How to Watch Hulu Offline on a Mac or Download Video From Hulu
Unfortunately, downloading Hulu content on a Mac is not directly supported. You may be able to record your screen, but the video quality would be poor, and you may not capture the audio. If you were asking 'can you download shows on Hulu?,' the answer is no.
Hulu offers offline viewing, but only via supported tablets or phones. It doesn't allow downloads or offline viewing on a Mac, officially.
You can download episodes on Hulu, but only up to 25 shows, which are viewable on up to five devices for a full 30 days. If you fail to watch a show in that timeframe, you would have to save it for offline viewing all over again. If you have an active Hulu account you can save even streaming content using 3rd party video downloaders like PullTube.
How Much Data Does Hulu Use?
This depends largely on how much you watch Hulu. What you can watch on Hulu may feel like an endless stream, and it's really easy to get lost in its vast library. Some of your favorite guilty-pleasure shows, like Chopped, have nearly 30 full seasons of content on Hulu!
You can also limit data use by reducing streaming image quality. Sparklight estimates that one hour of high-definition streaming will cost you 1.07 gigabytes against your data plan.
If you're concerned about data use, it's always a good idea to contact your ISP, especially if you have any data caps to be mindful of.
The Pros and Cons of Hulu
Let's get right into the bad news first. Hulu has commercials at the same frequency as 'regular' television, and save for original content, doesn't always have shows immediately after they air on traditional television networks.
While older shows are found on Hulu, you don't always have access to the full catalog. Often, shows only have the past few seasons, or a sporadic mix of shows from various seasons.
You also can't truly download shows. You can save them for offline viewing in the Hulu app for iOS and iPadOS, but those aren't downloads. You also can't download on a Mac, and there's no native macOS app for Hulu. It's web or bust.
The 'pros' far outweigh any 'cons,' though. Hulu has a deep, vast library of television shows, original content, and movies.
It's also only $6 for the basic package – and commercial breaks are often limited, and not that bad. And if they really bother you, the commercial-free option is only $12 per month, which is still very competitive.
Streaming is always high quality, too. If you want to watch on a proper TV, Hulu has an Apple TV app, and is available for Chromecast, Roku, Android TV, and Fire TV. It's also available on Xbox, PlayStation, and Nintendo Switch, as well as various smart TVs.
Conclusion
If you want something fresh, Hulu might be what you're looking for. It has an excellent mix of older content and fresh originals, many of which are highly acclaimed. Its cost is low, and the Disney+ package is really hard to beat.
And if you're still on the fence about Hulu streaming, it has a 30-day trial for first-time users.