How to watch Apple TV+ shows and movies for free
With the avalanche of streaming services available online, cherry-picking best content is complicated. One day you want to see a Netflix documentary, and the next day Apple TV series catch your attention. If you're worried about overpaying for subscriptions, you should know you don't always have to. Some content may be freely available. In this article, we'll look into all the ways to get around subscription payment on Apple TV+.
Is Apple TV Plus free?
Yes and no. Normally, Apple TV Plus costs $4.99 per month. However, there are at least three legal ways to watch content streaming on Apple TV+ without paying anything.
Let's take a step back and look at the value of the subscription. What is Apple TV Plus? It's Apple's native on-demand video streaming service launched on 1 November 2019. The platform features original TV shows and movies available on all devices with the Apple TV app. It's been known for the hot releases like The Morning Show starring Jennifer Aniston, Oprah's Book Club, and more. New originals arrive every month.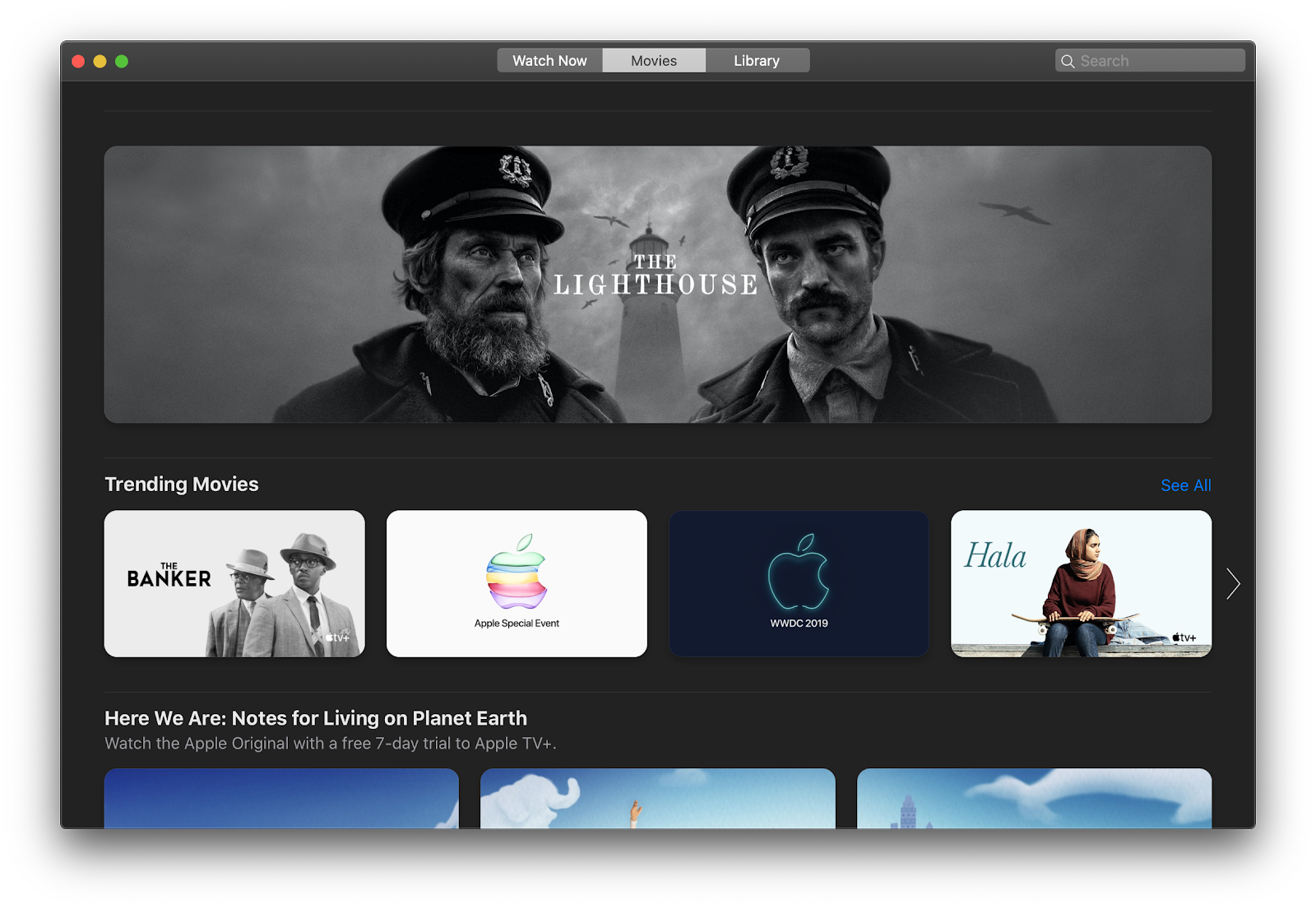 While Apple TV+ is definitely more affordable than Hulu or Netflix, it's still very new. The amount of content you can stream is comparatively small. So before joining, we encourage you to take some time and explore the best Apple TV+ originals for free.
Free TV series and movies on Apple TV Plus
In the time of quarantine, streaming services are giving away free movies and TV shows to support those locked at home. Naturally, the free content goes like hot cakes. Netflix opened access to its original documentaries, and HBO lets people in on the best content pulled from both HBO NOW and HBO GO. So yes, everyone's kind of playing Pornhub, in a good way.
Apple TV+ invites you on some free goodies, too. Starting April 9 in the US and April 11 in the UK, the free collection of best Apple TV Plus originals goes out into the world. You don't need to own the subscription to enjoy these Apple TV Plus shows, but the offer is limited in time — so you'd better hurry up! Here's the full list of what you can watch for free:
The Elephant Queen, a documentary portraying courage and homecoming amidst wildlife.

Little America, short heart-warming stories on the life of immigrants in America.

Servant, a bone-chilling story about a mysterious girl entering the home of a mourning couple.

For All Mankind, science fiction TV series exploring the direction of NASA and USSR in the historic space race.

Dickinson, a journey of the aspiring female poet, Emily Dickinson.

Helpsters, STEM-friendly puppet series from Sesame Workshop.

Ghostwriter, a revamped version of an old story. Four kids capturing hints from famous books in the attempt to track a ghost.

Snoopy in Space, animated TV series following Snoopy and his dream of becoming a NASA astronaut.

Oprah Talks on COVID-19.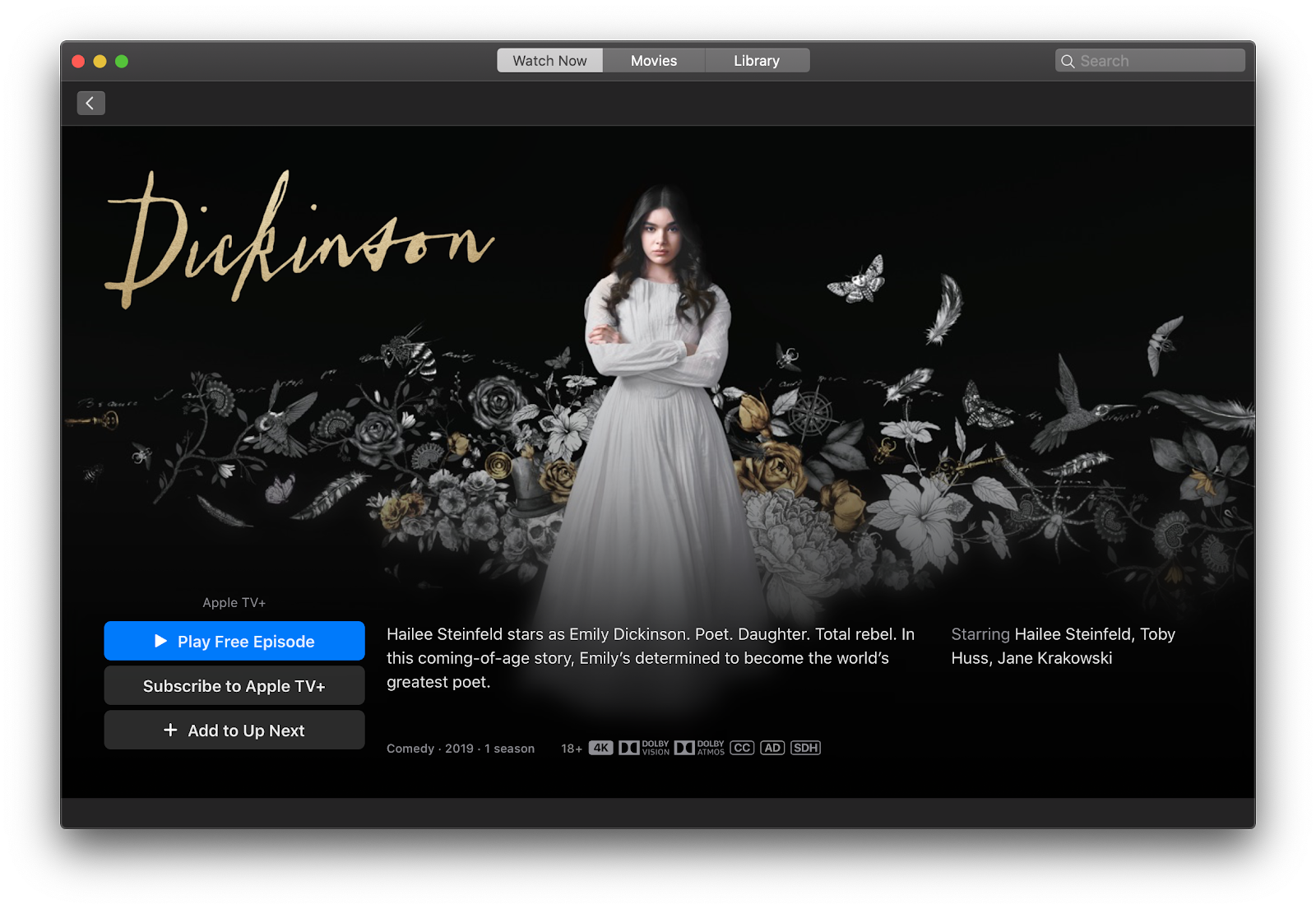 To start watching free Apple TV series, you need to do the following:
Open the Apple TV+ app on your Mac, iPhone, iPad, Apple TV, or any other supported TV

Use your Apple ID credentials to sign in

Scroll down to the "Free on Apple TV" section

Pick the show you want to watch from the list and click on it > Play Free Episode. Enjoy!
How to make Apple TV Plus free for a year
Another way to get free access to the Apple TV+ content is to use Apple's free year offer. It's available to anyone who has purchased a new Apple device starting September 9, 2019. This covers any new iPhone, iPad, iPod Touch, MacBook, or Apple TV running the latest operating system. If you're the lucky one, you get 365 days of streaming as a gift.
Here's how you get a free year of Apple TV Plus shows:
Open Apple TV app on your new device

Find the Apple original you want to watch (if you don't know where to start, start with The Morning Show)

Select Enjoy 1 Year Free > Continue > Confirm. That's it!
You can check the status of your subscription as well as renewal date from the App Store > Account > View Information.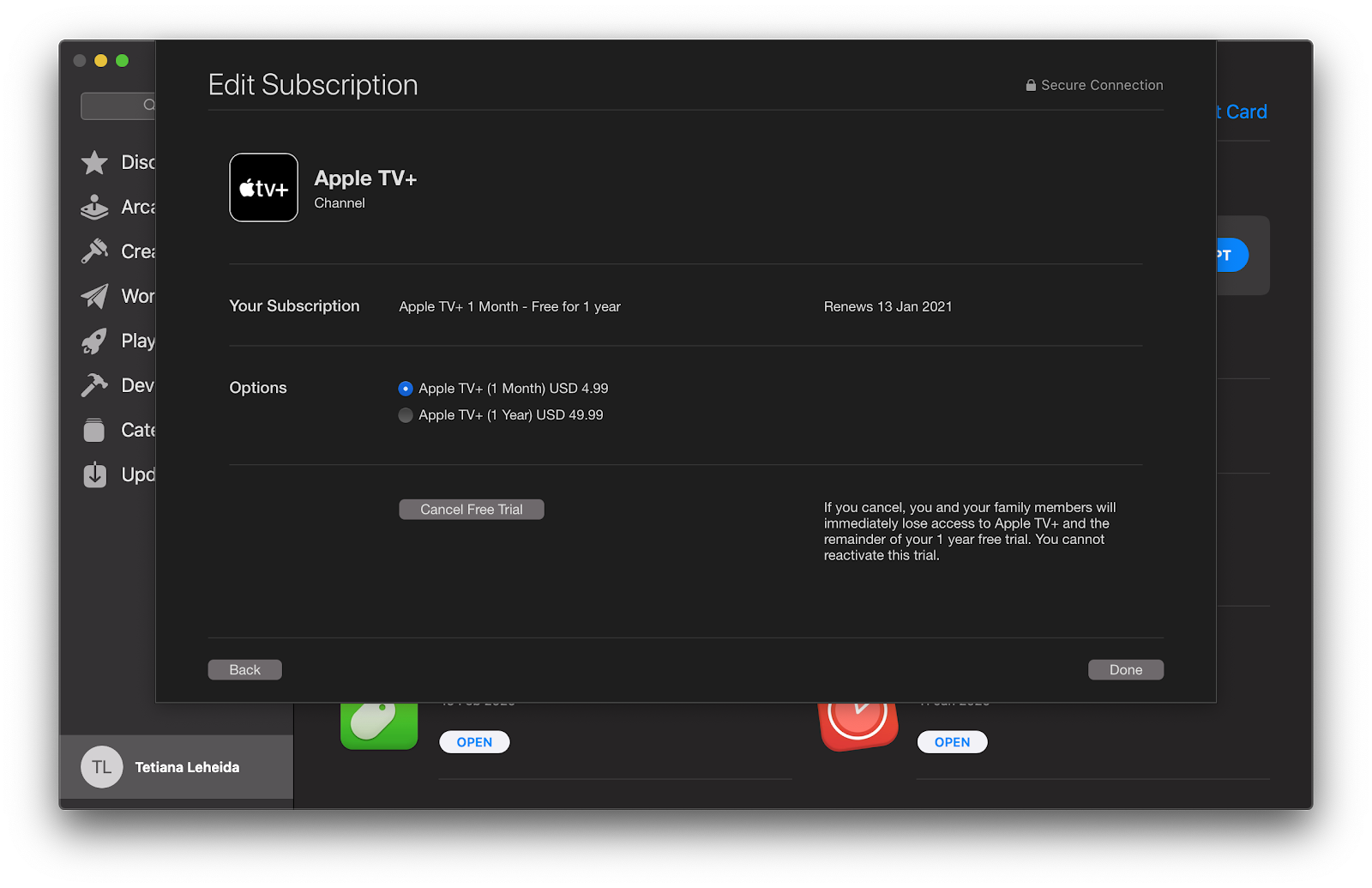 Sign up and watch Apple TV shows 7 days free
Since day one, Apple TV+ has been hitting the scene with impressive content. The Morning Show reaped all possible accolades and was nominated for Best Drama Series at the Golden Globes. Little America, produced by a famous comedian and screenwriter, Kumail Nanjiani, was called "the first unconditionally good show on Apple TV." So if you're up for binge-watching 10 hours of a long-awaited TV show — no judgment at all.
Unfortunately, some of the best gems you might want to watch on Apple TV+ are not included into the free bundle. But if you're ready to watch fast, you can relish the full library with a 7-day free trial:
Access Apple TV+ app on your device (in case it's not supported, make sure you have a compatible device and the latest operating system). You can also sign up at tv.apple.com

In the app, click Watch Now and pick the movie or TV show

Select Subscribe to Apple TV

In the pop-up window, click Try it Free

Sign in with your Apple ID and confirm your billing information

Agree to Terms and Conditions

Start watching 7 days free.
Share Apple TV subscription with your loved ones
A great way to save money on Apple TV+ membership is to share it. Apple allows inviting up to six people to access your subscriptions, without sharing the same Apple ID.
Here's how to set up Family Sharing on iPhone or iPad:
Access Settings > Your account name

Click Set Up Family Sharing > Get Started, and follow the on-screen instructions (those using iOS 11or later will be asked to invite members via iMessage)

Access your account from Settings once again and select Family Sharing

Hit Add Family Member and follow the instructions.
After you've sent the invitation, you can check the status via Settings > Account > Family Sharing — it will appear under the invitee's name.
To set up Family Sharing on Mac:
Access System Preferences from the Apple menu

Click Family Sharing (iCloud if you use macOS Mojave or earlier)

Confirm purchase sharing associated with your Apple ID and follow the on-screen instructions

To send invitations, access Family Sharing once again > Add Family Member (Manage Family if you use older macOS).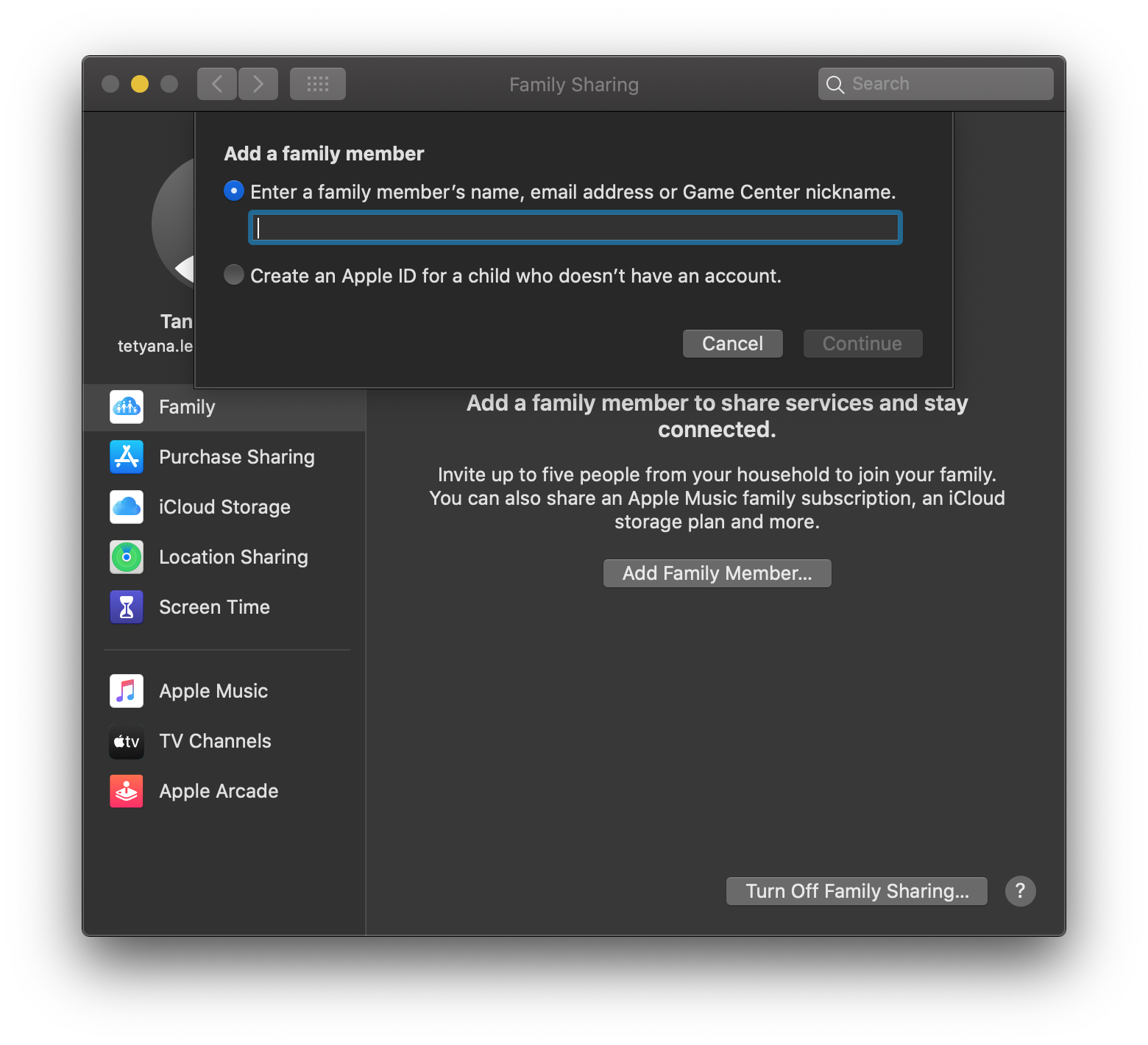 You can either send an invite and the person will accept it from their device. Or, if the person you're inviting is with you, they can enter their password on your Mac. Once it's done, you'll be able to check the invite status in the Family Sharing tab.
How to cancel Apple TV+ subscription
If you don't like the Apple TV Plus channels or don't want to pay for the monthly subscription, make sure you cancel your membership in time. The 7-day free trial automatically renews into a paid subscription — so you have to be prepared. Ideally, set a reminder for the payment due date or even a day before. Here are step-by-step instructions on how to unsubscribe on your device.
To cancel Apple TV+ membership on Mac:
Open App Store on Mac

Click on your account name in the bottom-left corner

If you're not signed in, you'll be prompted to enter your Apple ID password

Select View Information > Manage next to Subscriptions

Find Apple TV+ on the list and click Edit > Cancel Subscription.
To cancel Apple TV+ subscription on iPhone or iPad:
Access App Store on your mobile device

Click on your account avatar in the top-right corner

Select Subscriptions > Apple TV+

Scroll down to the bottom of the page and click Cancel Free Trial.
To unsubscribe on Apple TV:
Highlight and select Settings with your remote

Navigate to Users & Accounts and select your account

Click Subscriptions to view your active subscriptions

Select Apple TV+ > Cancel Subscription.
Boost the quality of Apple TV+ streaming
Hopefully, these workarounds will help you take a few Apple TV Plus shows into your routine. They are worth it! To enjoy the experience to the fullest, you might need a few extra tools though. We've picked two Mac apps that take your binge-watching to a new level — both available with Setapp. Make sure you check them out if you want to create a full-scale movie theater at your home. This might totally save your quarantine, by the way.
JustStream for limitless streaming
If you're using a Mac, you can actually tweak Apple TV limitations and stream movies or TV shows to any big screen. So if you don't like the idea of Apple TV+ subscription being tied to Apple devices, you should know it's not. With JustStream, a video streaming app for Mac, you can take favorite content to virtually any TV. It works with Chromecast, Apple TV, and Smart TV as long as your devices are connected to the same WiFi network.
All streaming options will be available to you from the menu bar once you install the app. Simply choose the device to stream to by clicking on the arrow next to the AirPlay button, then hit "Start Streaming." Enjoy the movie night!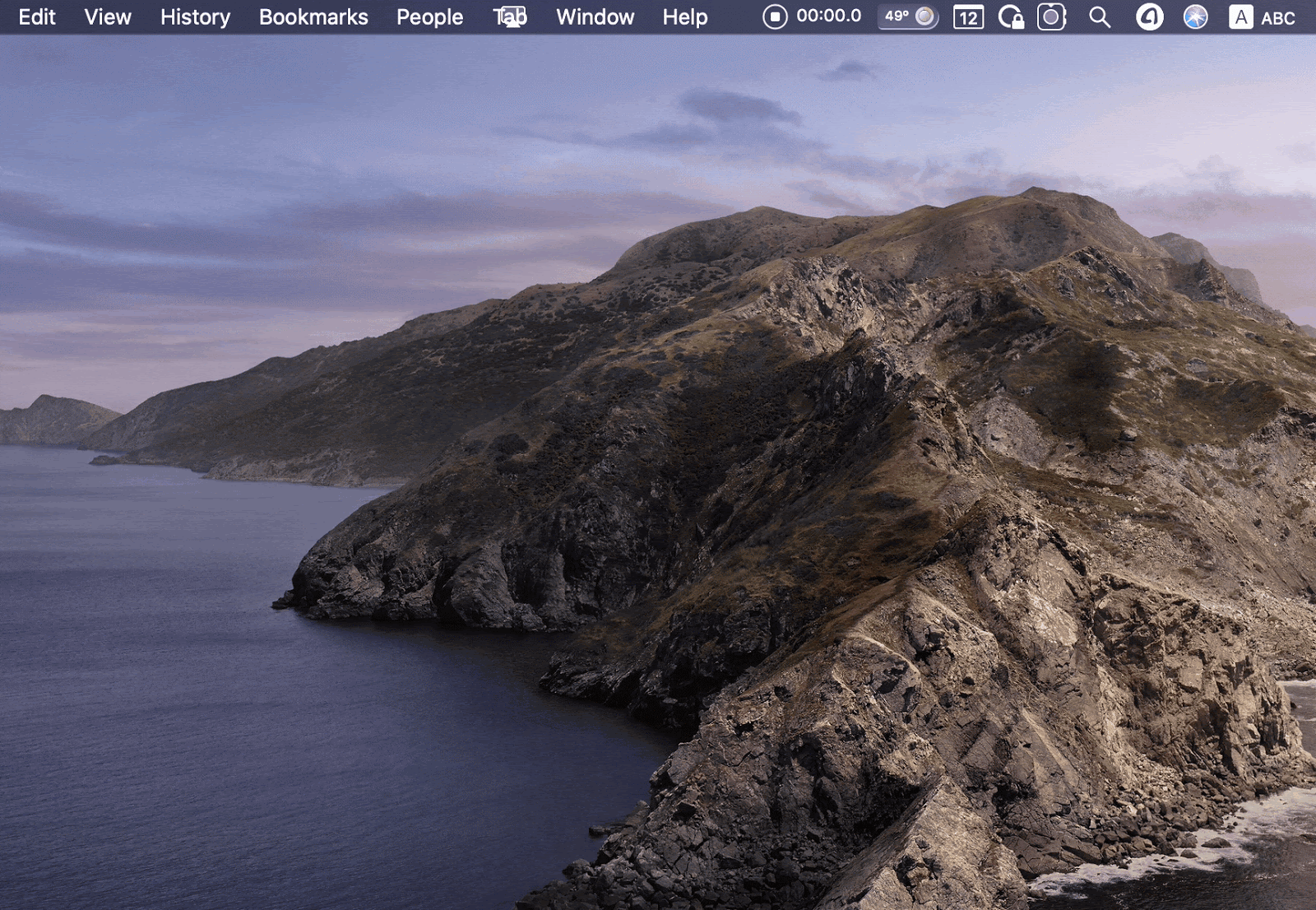 NetSpot for top-notch streaming quality
None of your Apple TV shows is complete without a reliable WiFi connection. That's the world we're living in — nothing plays out well if WiFi lets you down. If this is something happening to you and your favorite video streaming service, you need NetSpot. The app is a WiFi scanner you can use to analyze network connection at home. It will tell you what room — and even what part of the room — is the best spot for watching your Apple TV shows.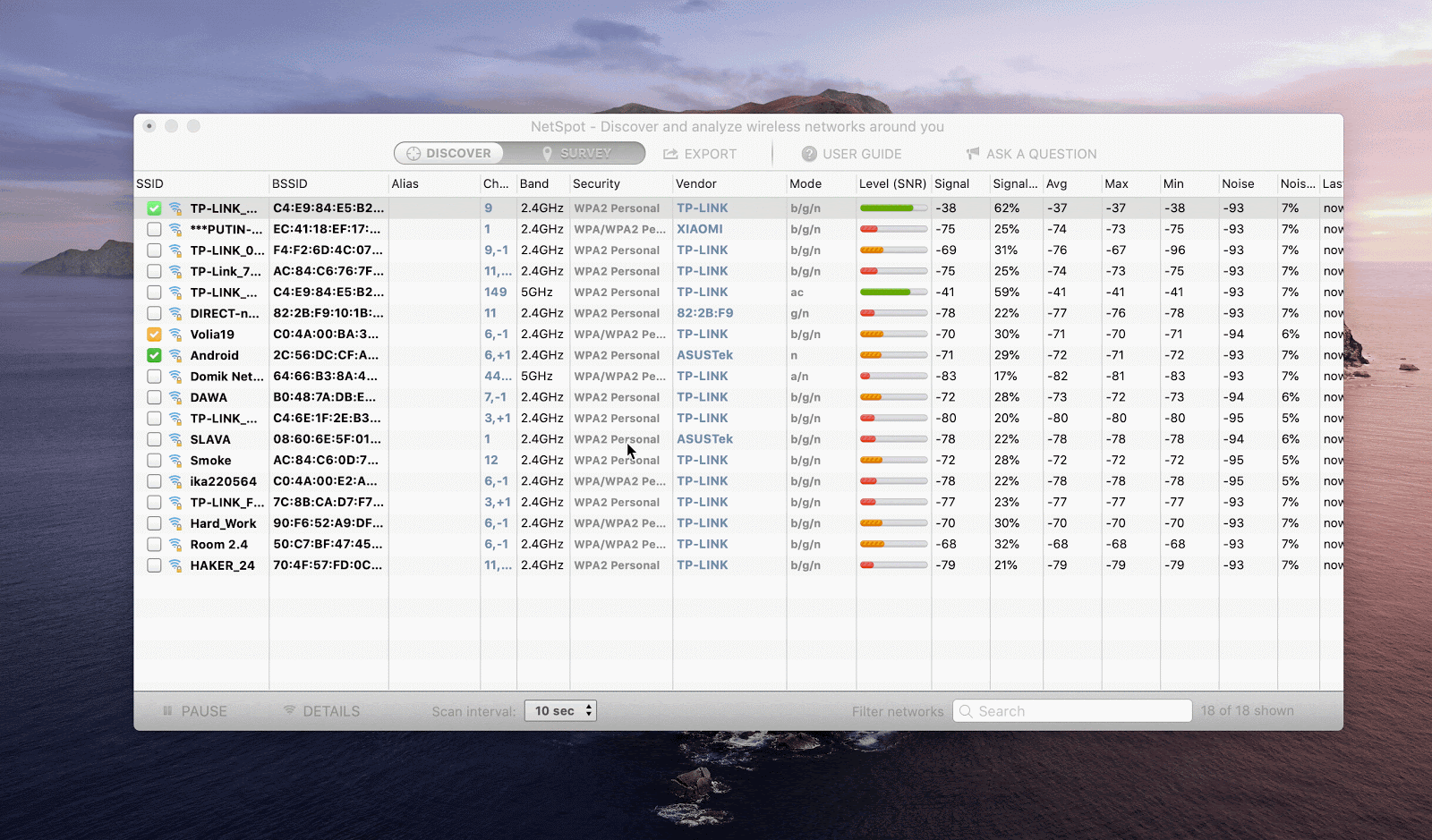 While both utilities are a part of Setapp subscription, the most avid Mac enthusiasts probably already own them. If not, you have 7 days to try JustStream, NetSpot, and 180+ other Mac apps for free. And promise you watch The Morning Show, it's a good one.