How To Get Disney Plus On Apple TV
Arguably the most important development in media over the last few years has been the popularization of streaming services. While Netflix kicked off the trend, Amazon Prime Video, HBO Go, Hulu, Apple TV Plus, and many others followed.
Today, not only do streaming services offer nearly every movie, TV show, and documentary ever produced, they take an active role in commissioning and creating new content themselves. Netflix alone, for example, released 126 original series and films in 2016.
Such fierce competition between various streaming offerings has even sparked the term "streaming wars" to describe it. And now the war has taken yet another turn with the release of Disney+ in November 2019.
What's Disney Plus?
Disney+ (or Disney Plus) is an on-demand video service from The Walt Disney Company, which streams content from its subsidiary brands like Disney, Pixar, Marvel, Star Wars, and National Geographic, as well as produces its own original movies and series. Unlike other streaming services, Disney+ is mostly focused on family-oriented entertainment.
Receiving praise from critics, the Disney+ app is now available in over 30 countries and has more than 50 million paid subscribers. The service is also notably cheaper than most of its competitors, pricing itself at $6.99 a month in the US.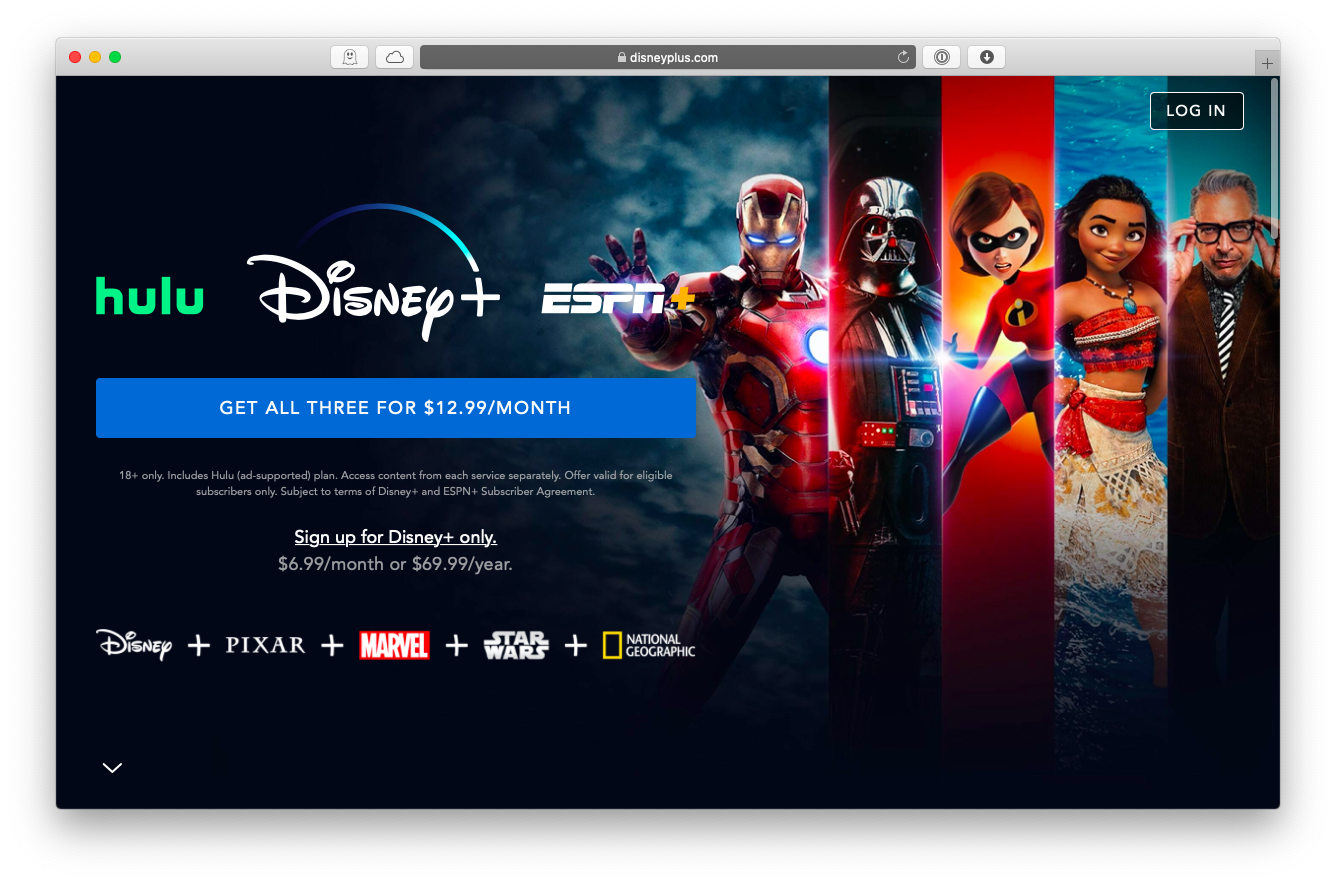 So what are the Disney Plus devices available right now? How to watch Disney Plus on Apple TV? How to download Disney Plus app? Let's dive in and answer all these questions.
What are Disney Plus compatible devices?
Since the most important goal for streaming services is to gain as many paying subscribers as possible quickly, they try to become available on every streaming device on the market.
You can get Disney TV apps on Amazon Fire TV, Android TV devices, Chromecast, LG, Roku, Samsung, as well as an Apple TV app download. Besides, the Disney Plus download is available on macOS, Chrome OS, and Windows. On mobile, it's supported by Amazon Fire, Android, iOS, and iPadOS. For gaming consoles, you can use PS4 or Xbox One (Nintendo Switch is not a confirmed release yet).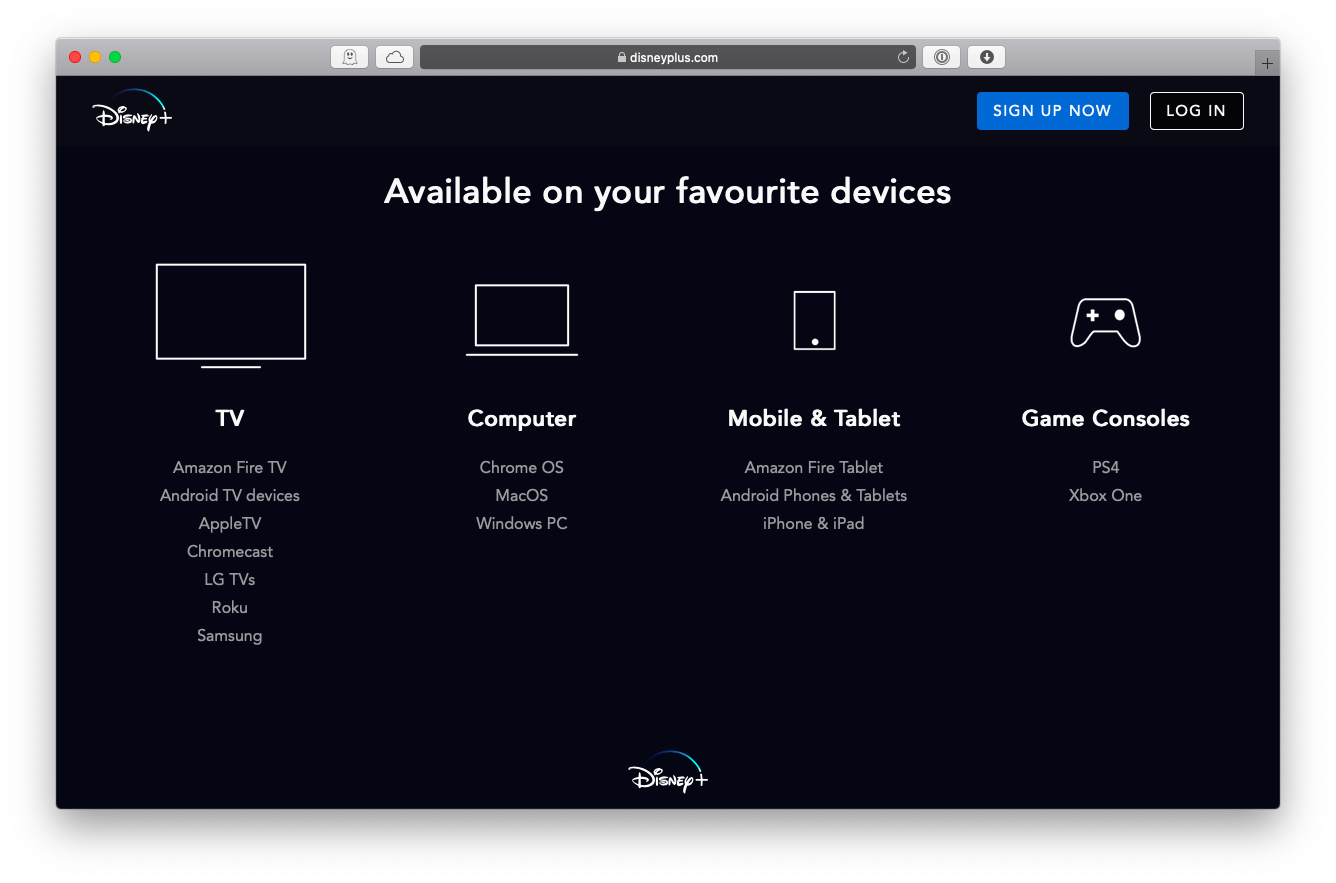 With Disney Plus app downloads available on so many devices, you might wonder how many of them can be playing the Disney Plus content at the same time. The answer is four devices playing simultaneously for every subscriber. So if you sign up for a family plan and share your subscription with six family members, you can have up to 24 devices going in your house. Seems like enough to us.
How to watch Disney Plus on Apple TV
With millions of Apple TVs around the world, the question of how to get Disney+ on Apple TV has been critical for many. Luckily, the Apple TV Disney Plus app download became available right upon the launch of the new streaming service. So here's how to download Disney Plus on your Apple TV:
Visit disneyplus.com either on your computer or phone

Click Sign Up Now

Enter your email

Agree & Continue

Create a secure password

Start your free trial
Then turn on your Apple TV:
Go to the App Store

Look for the Disney+ app

Download the app

Log in with credentials you created above
Your free trial will be active for seven days, after which you'll be charged $6.99 for the first month.
How to get Disney+ on older Apple TVs
Although Apple TV supports Disney Plus, not all Apple TVs are actually compatible with it. Any Apple TV before the A1625 model wouldn't have the Disney Plus download simply because those versions don't yet feature the App Store.
So how do you get the Disney TV app on older Apple TVs? One way is to watch Apple TV Disney Plus via AirPlay on your Mac:
Make sure you're using the same WiFi network on your Apple TV and Mac

Start playing a video from the Disney+ app in fullscreen

Click on the AirPlay icon in your menu bar and select Apple TV
If you don't see the AirPlay icon:
Open System Preferences ➙ Displays

Check "Show mirroring options in the menu bar when available"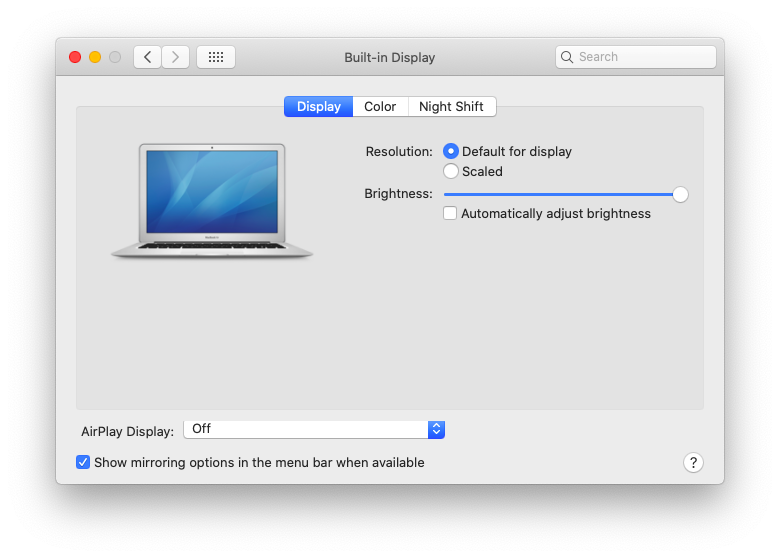 However, the built-in Mac AirPlay functionality is quite restrictive, and there are other better options available for watching Disney Plus on Mac.
JustStream is a true all-in-one Mac app that helps you stream content to any smart TV screen out there, from Chromecast to Apple TV. Not only can you simply reflect the content in any format, you can choose the streaming video quality, add subtitles, and even use your cursor on screen. There's no need to set up anything with JustStream, as it's always available in your menu bar when you need it. By far the best streaming solution around.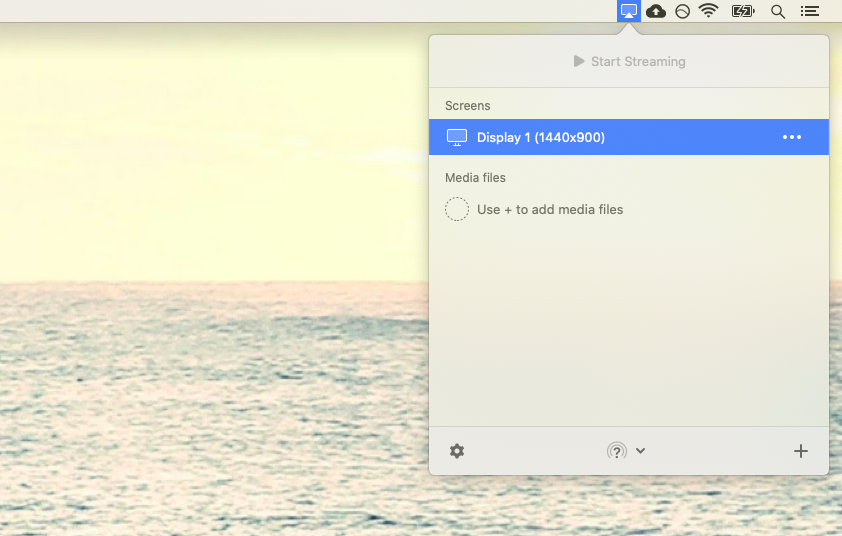 How to download Disney Plus app content
It might not be surprising that we watch the most video content when we're in transit, whether during commute or while flying somewhere. In these circumstances, it would be best if we could download all the shows and movies in advance so that we don't have to use our LTE data or pay for the WiFi on a plane.
Sadly, it's not possible to download the Disney+ app content to your Mac (to prevent piracy). But you can certainly get any video you want on your iPhone or iPad:
Launch the Disney+ app

Tap on the show or movie you're interested in

Hit the download button right next to the play icon
You might also want to turn on the option to download Disney Plus app content over WiFi only in the app settings to avoid accidentally saving something using cellular data.
How to stream and download content better
Since you now know how to get Disney Plus on Apple TV, which other Disney Plus devices are supported, and where to find the Apple TV app download, you might be interested in configuring your setup to achieve higher quality video streaming as well as faster offline downloads for your mobile devices. This, of course, depends on your WiFi network.
WiFi Explorer is the most powerful and accessible home network analyzer available for Mac. Just launch the app and it will instantly show you all the nearby networks, their signal strength, quality, band, max rate, channel width, and much more. See how your network signal behaves over time using intuitive visual graphs and quickly troubleshoot the problem with the help of a built-in guide.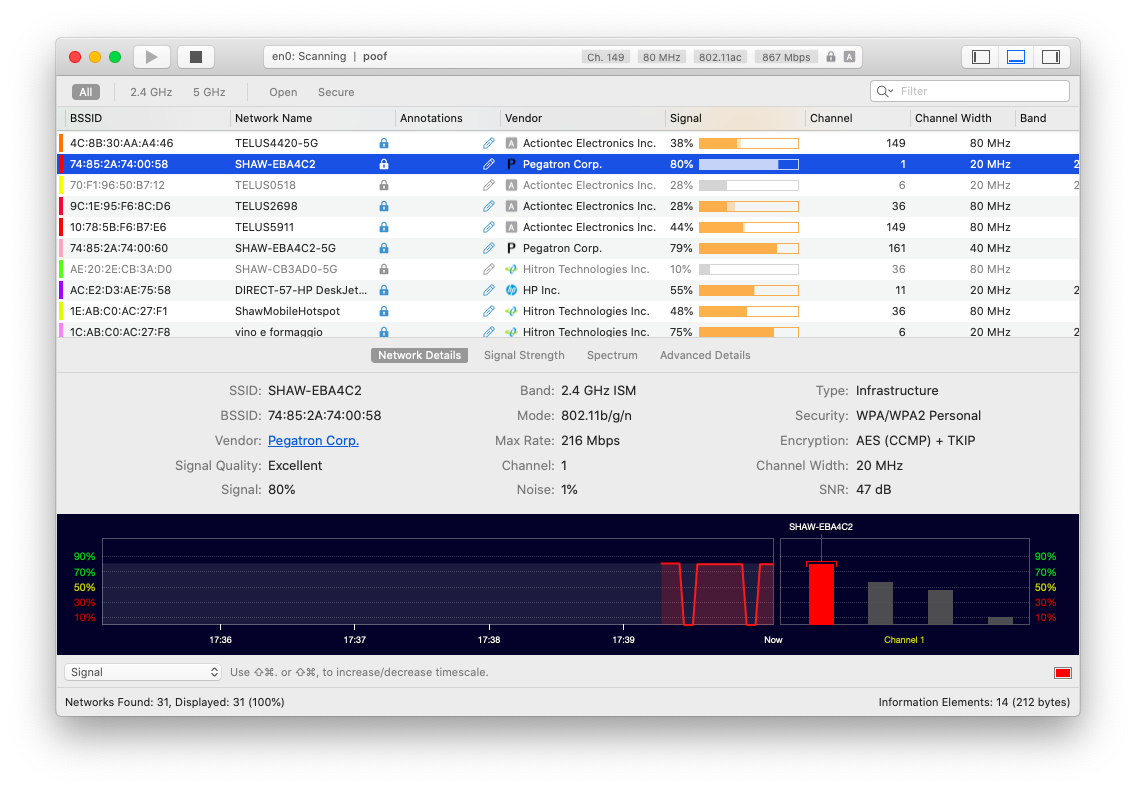 As you can see, there are lots of Disney Plus compatible devices and getting the service on your Apple TV can be done in just a few clicks. If you use an older Apple TV or other streaming devices, you'd benefit from mirroring your content with JustStream. And don't forget to fine-tune your WiFi network with WiFi Explorer for the best streaming quality.
Best of all, JustStream and WiFi Explorer are available to you absolutely free for seven days through a trial of Setapp, a platform with more than 180 top-of-the-line Mac apps for any task, from taking better screenshots (CleanShot X) to improving your sound system setup (Boom 3D). Try them all at no cost today and see for yourself!