The Best Apple TV Apps In 2023
First released in 2007, Apple TV was mainly designed as an auxiliary device in the Apple ecosystem, used to stream content from MacBooks or iPhones. But in 2015, the company announced the fourth-generation Apple TV that featured a brand new operating system — tvOS — largely based on the iOS functionality.
The change has also introduced the Apple TV App Store and opened various development opportunities for Apple TV 4K apps that have since flooded the platform. It's entirely possible that you might not have even downloaded that many Apple TV apps recently just because you don't know what the good ones are and what's possible. So below you can find a thorough compilation of the best apps for Apple TV as of 2023.
How To Download Apps On Apple TV
Before diving into the best Apple TV apps list, let's review how to actually get those new apps to your Apple TV in the first place:
Turn your Apple TV on

Navigate to the Featured tab

Click on the App Store

Find the app you want to download

Choose Get and then Buy
After the installation is complete, you can find the new app on your Home screen. So which are the best TV apps to download by category?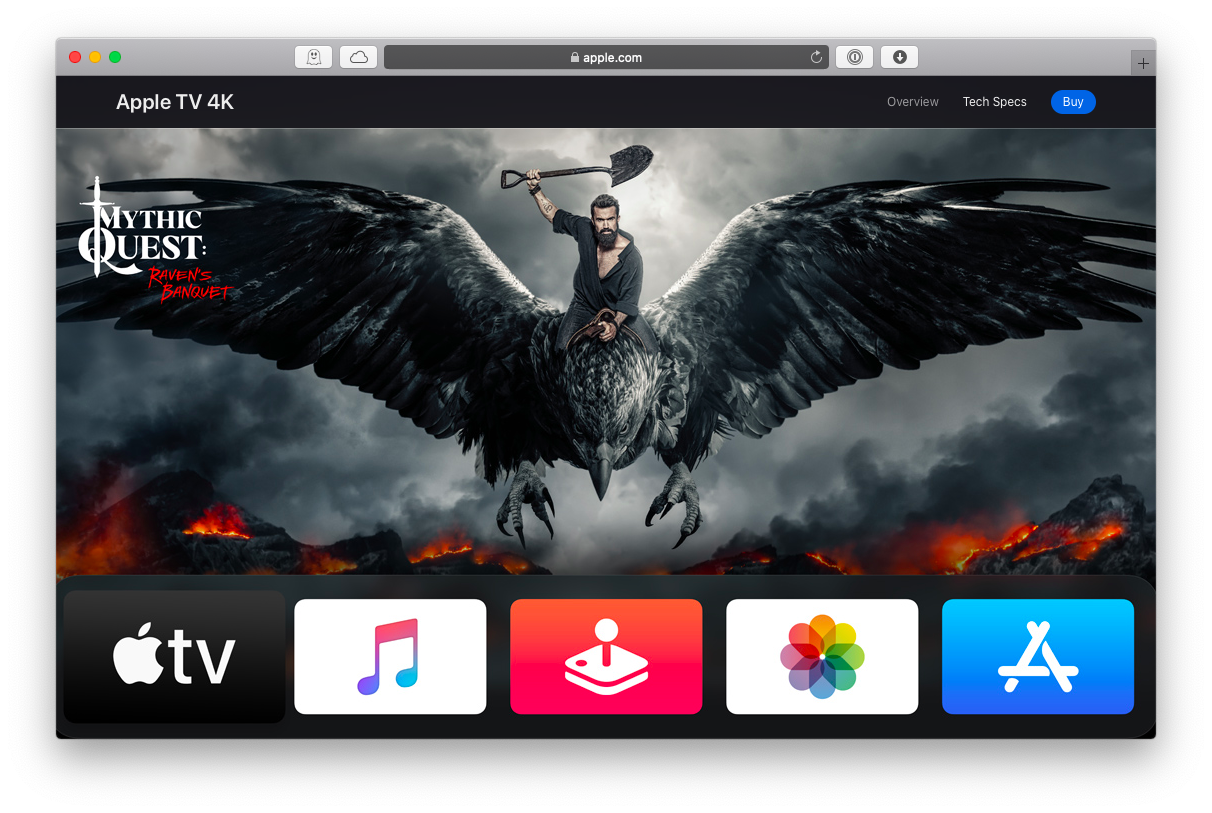 Top entertainment TV apps
When it comes to entertainment, you probably don't need to be told to install Netflix and Amazon Prime — those are a given. But what are some other apps that are just as fun?
Most people don't know that YouTube has a dedicated Apple TV app that can sync with your account and show your Watch Later list, channels, and likes. In fact, it's one of the best free TV apps currently on the platform!
If you've already binge-watched everything there is on Netflix and looking for some diversity, explore the offerings by Disney+ (The Mandalorian, Boy Meets World, The Simpsons) and Hulu (It's Always Sunny in Philadelphia, Parks and Recreation, Arrested Development) — both services have dedicated apps in the Apple TV App Store.
Those who have extensive media collections saved on a server at home would love to find out that Plex also has an Apple TV app available for download. Now you can stream any video or music file from your server right to your Apple TV.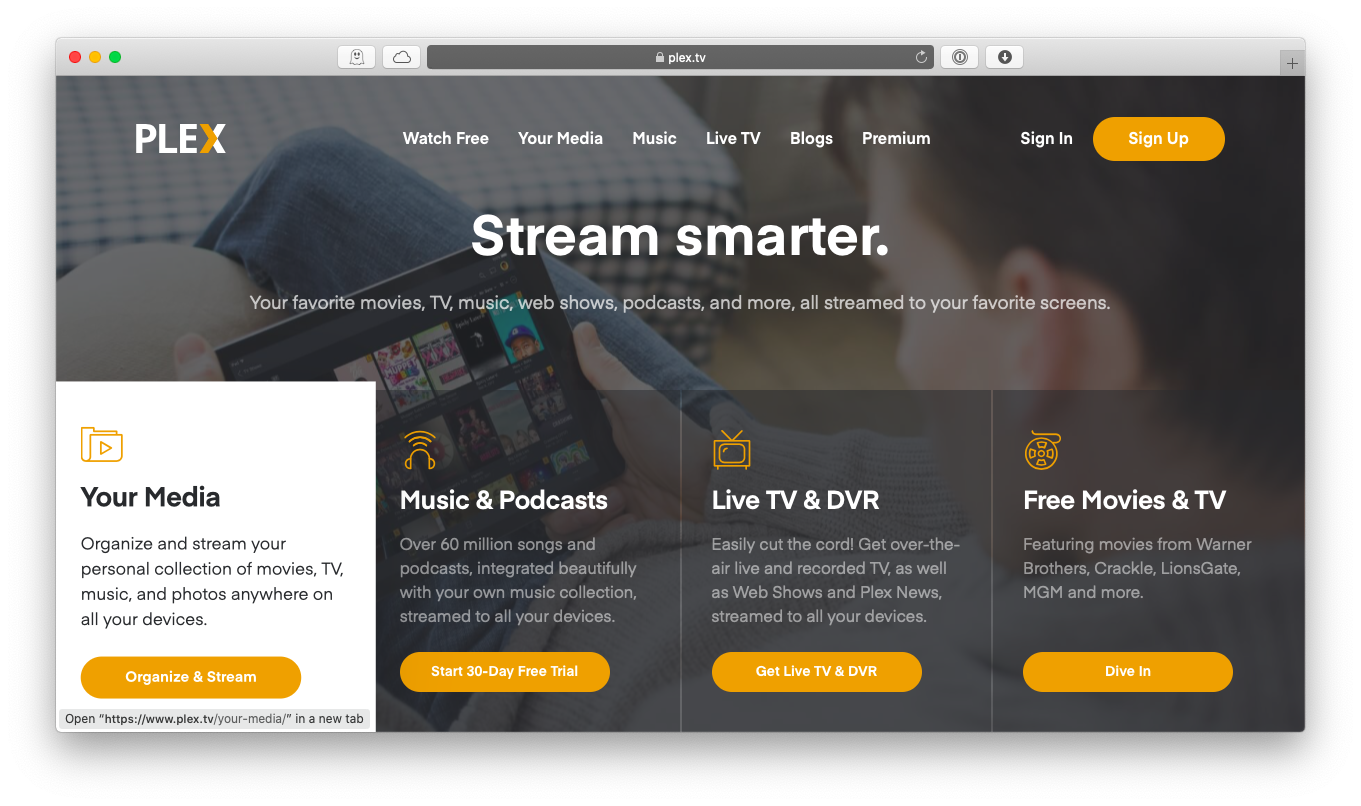 Top education TV apps
The popularity of online education has exploded in the last few years, with people excited to learn everything from starting their own business to sewing to graphic design.
Not sure what to study but after some new knowledge? Download the official TED app for the perfect dinner time companion. Once you've decided to specialise, try a course on Masterclass, where the world's best instructors teach foundational skills in their respective fields (e.g. Gordon Ramsay cooking class). Finally, when you need to acquire a specific skill, search through the 100,000-course database of Udemy and learn practically anything right from the comfort of your living room.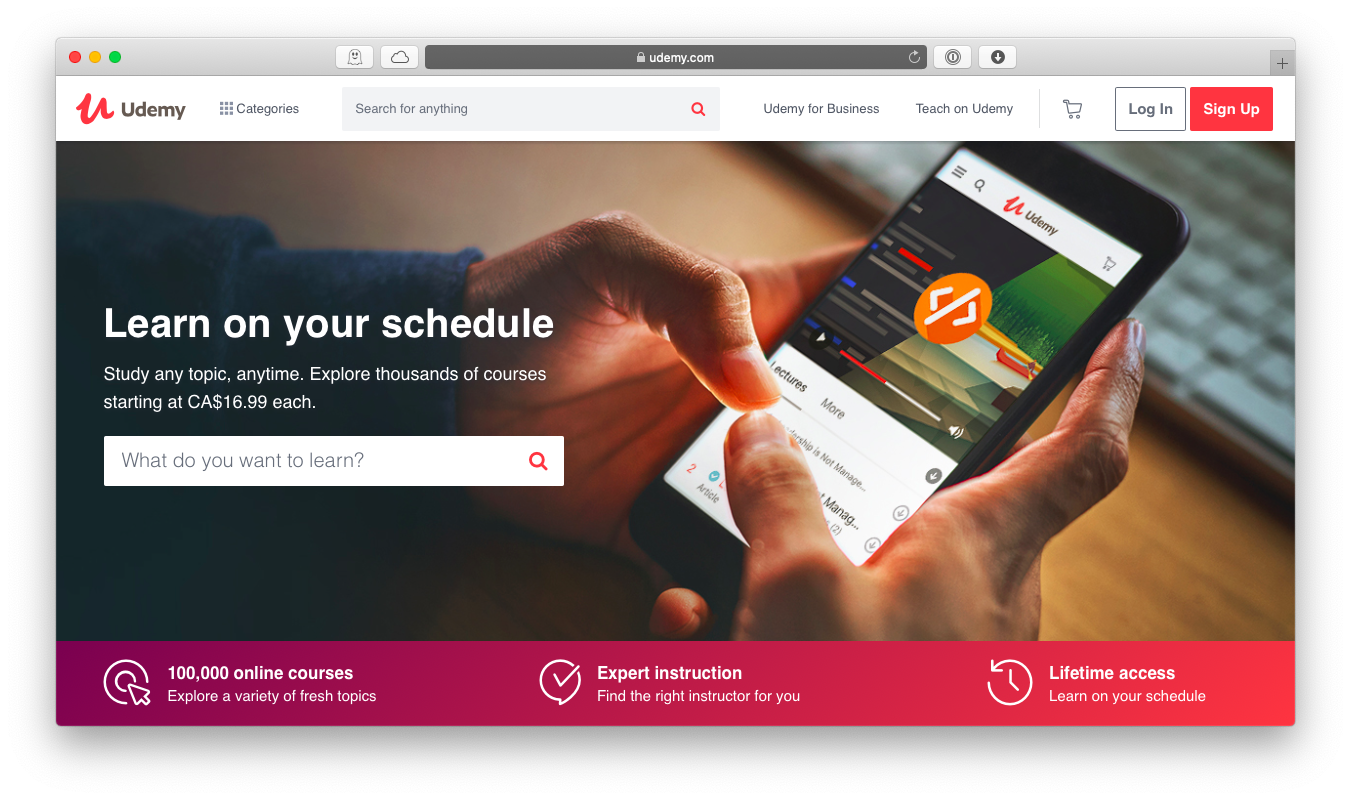 Top food TV apps
It seems like "What's for dinner?" is always going to be a nagging question in our lives. If you need a quick answer, you need an app like Kitchen Stories, which will give you easy recipe ideas in just a few minutes. The Cooking Channel, on the other hand, is all about more in-depth cooking shows but also the ability to save recipes for later reference. And if it's a lazy night, don't worry — just get GrubHub delivery right from your Apple TV.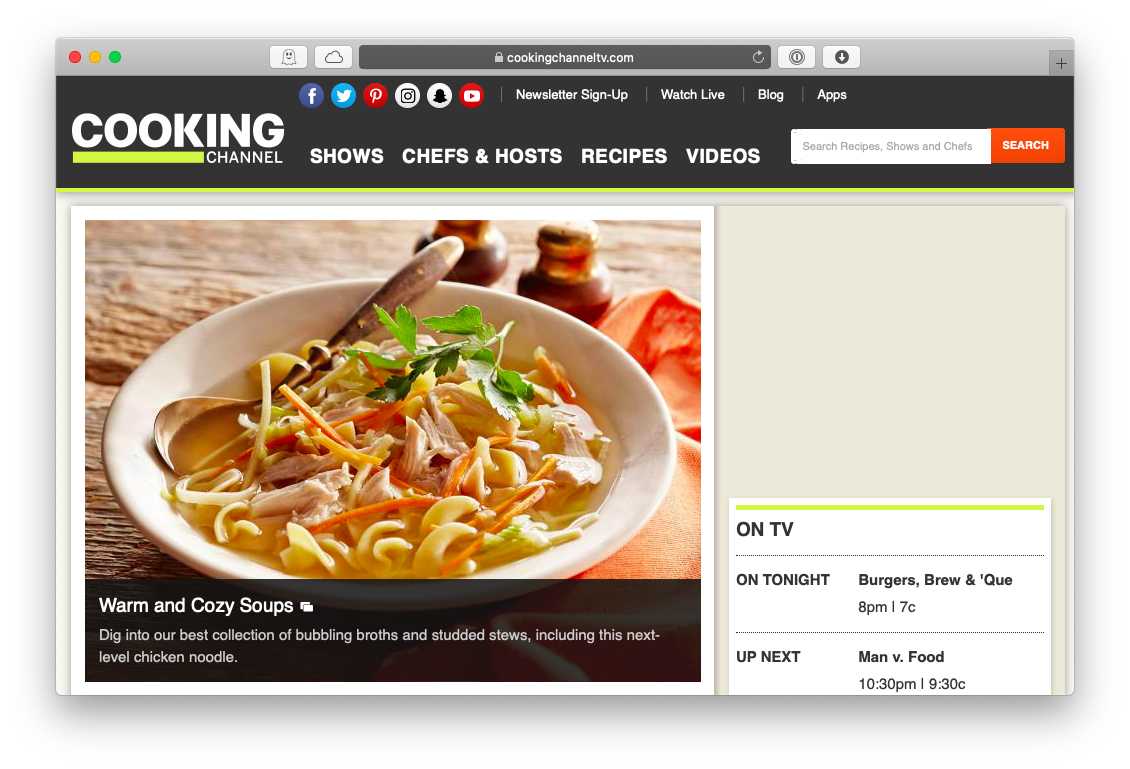 Top health & fitness TV apps
If you think about it, Apple TV is the ideal distributor of fitness-related content. Just download an app like Zova and follow a program tailored for what you'd like to achieve.
Additionally, don't forget to wind down properly with a guided meditation. Calm is the perfect choice here, helping relax and sleep better after a stressful day.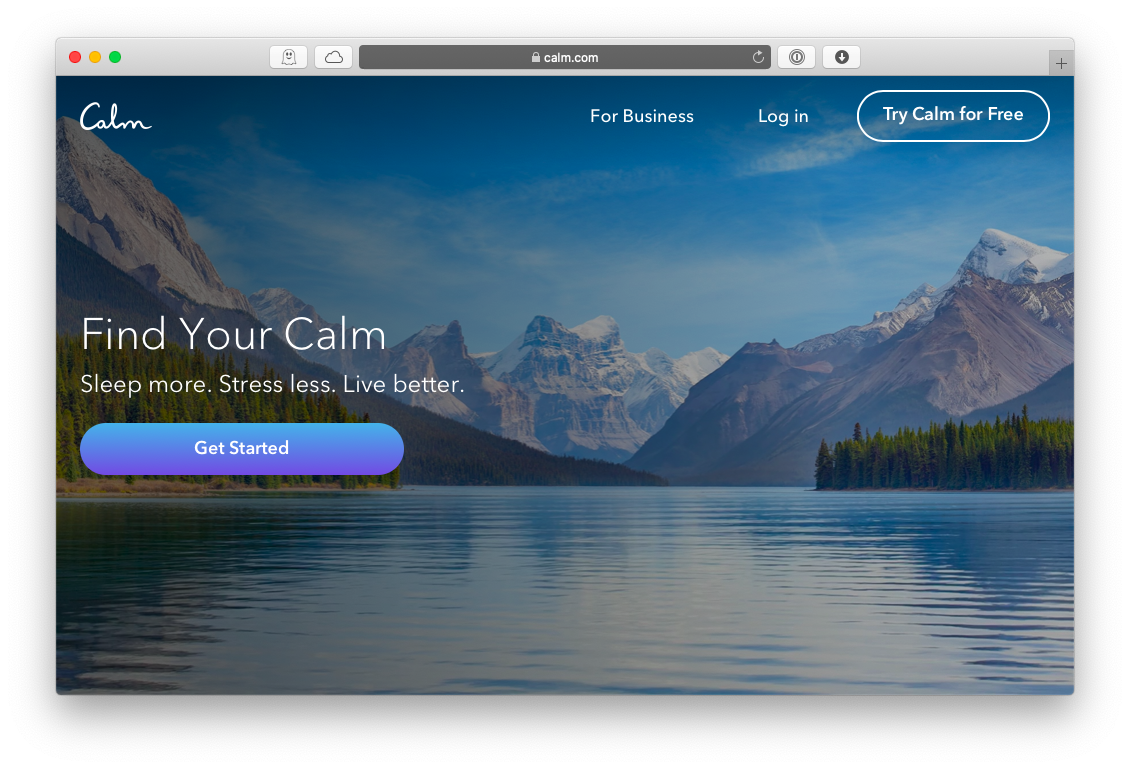 Add the top apps for your Mac
All the apps listed above are basically must-haves for your Apple TV. But, as you can see, they are not that easy to find. Similarly, if you're looking for great apps for your Mac, there are thousands of options for every category and you'd normally have to spend dozens of hours figuring out the best ones for you. Is there an easier way?
Setapp is an ever-updating collection of more than 170 top-of-the-line Mac apps in every category imaginable, from text editors (Ulysses) to backup managers (Get Backup Pro) to organizers (Bartender). Every app on Setapp has been vetted by professionals to excel at its task and fare well against all the competitors. In a nutshell, using Setapp is like browsing the App Store that only features 5-star apps throughout.
Best of all, even though each app on Setapp would be pricey in the real world, Setapp gives them all to you at once with a single low subscription fee — and you have a seven-day trial to test them all without limits. In fact, you can add some Setapp apps to your Apple TV apps list as well — Silenz, Elmedia Player, Forecast Bar — since they have dedicated Apple TV 4K apps.
Silenz is the most advanced sound control app for your Mac. It lives in your menu bar and automatically adjusts the sound in your headphones to match the environment. Just tap the Control key twice to hear what's going on around you. At the same time, you can fine-tune the volume in all the apps and your system separately, adjusting it to your own flow.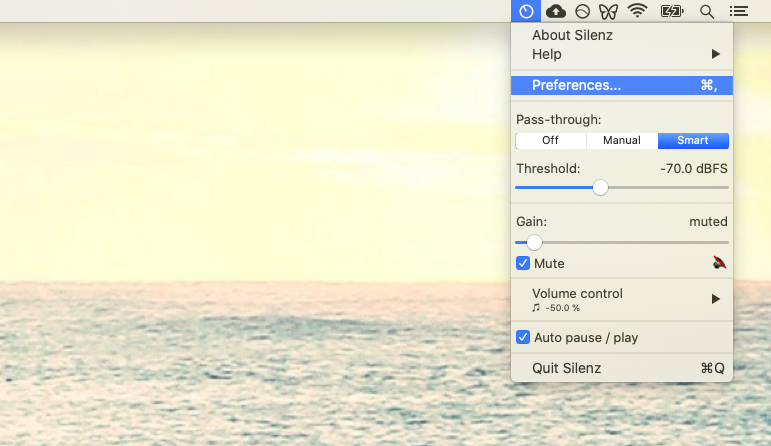 Elmedia Player is your feature-packed media player. You can open media files of any format, watch online content without ads, and stream every file at once. In addition, you can embed external subtitles in your preferred language and even search for them within the app. On the playback side, Elmedia Player uses hardware-accelerated decoding for HD videos to avoid lags in video or sound.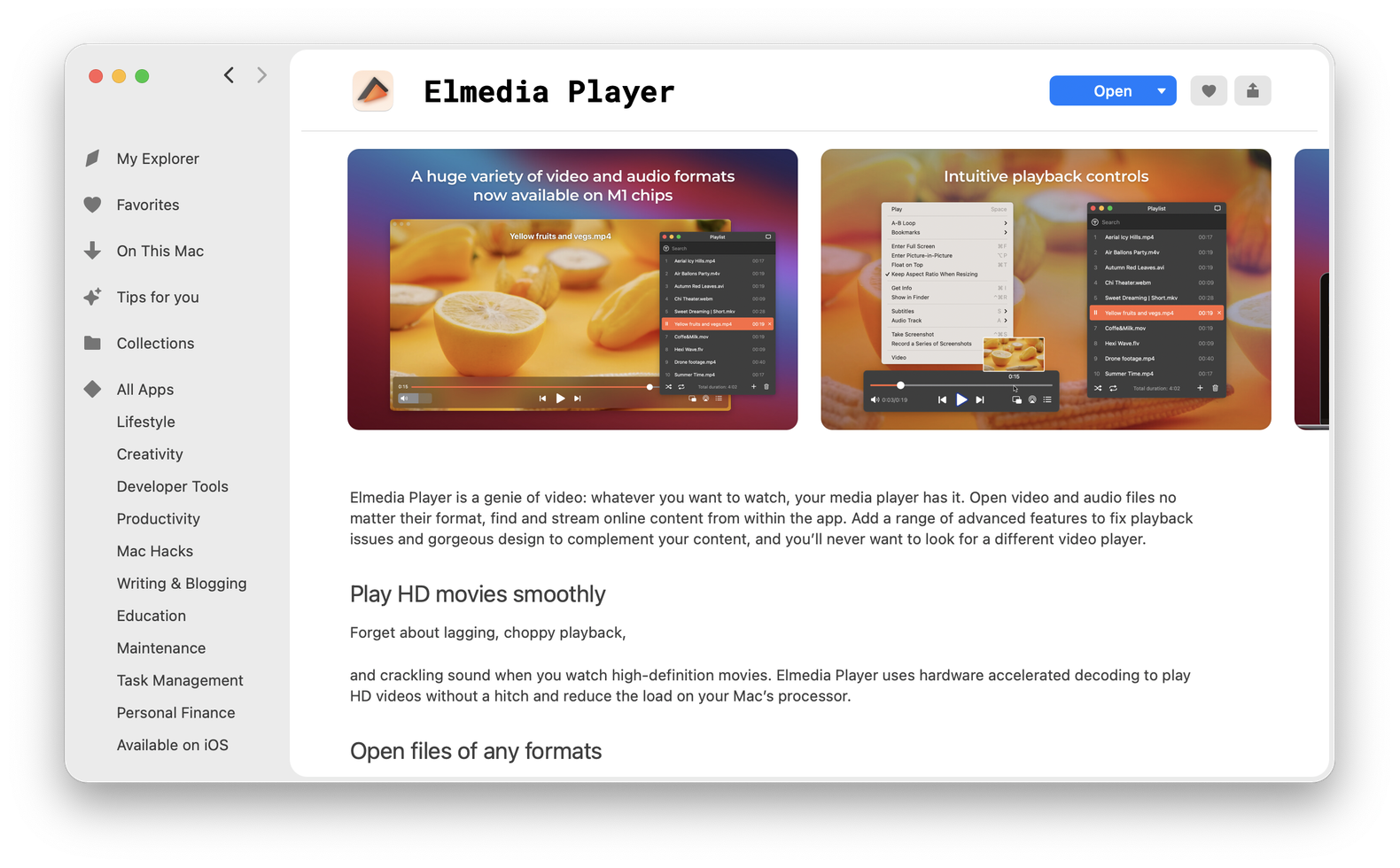 Forecast Bar is one of the most hyperlocal weather apps you can find anywhere — and it's available for your Mac as well as Apple TV. At a glance, you can see the weather right at the moment in your vicinity, detect rain or sunshine, predict upcoming snowfalls, and tailor it all right to how you want to see it in your daily weather report. Another unique feature is the ability to trace the weather up to 70 years in the past or future and see how it was changing on a macro level.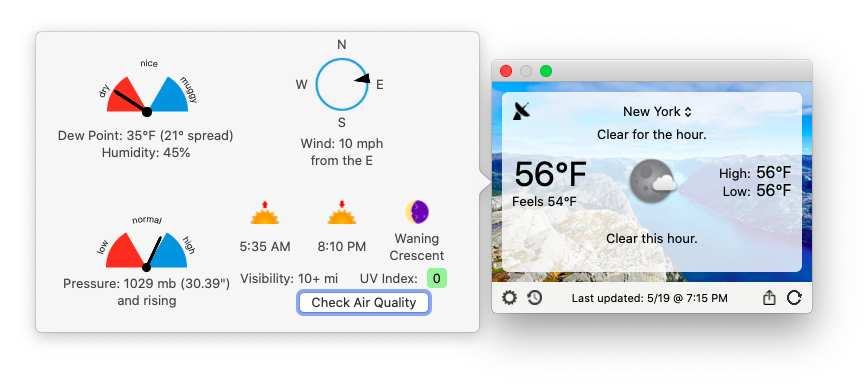 Download and check out Silenz, Elmedia Player, Forecast Bar and over 100 other Mac apps for seven days at no cost from Setapp, and see how different your Mac experience can be. Then find them on Apple TV too along with the best TV apps featured above.