Sounds good? Well it looks good too.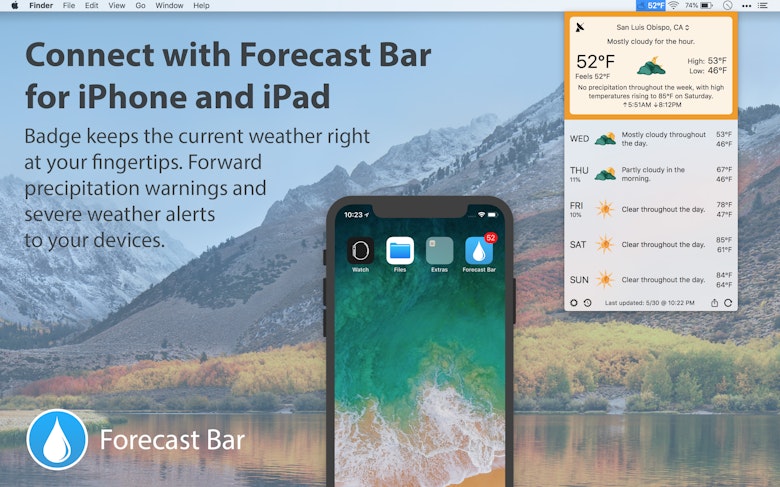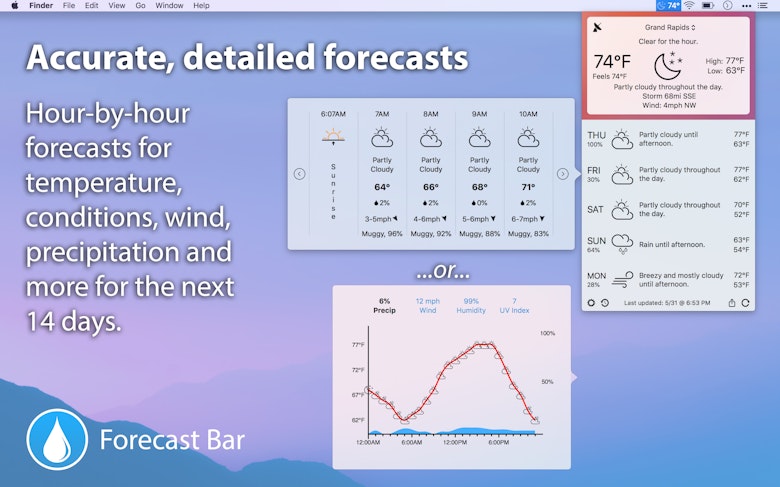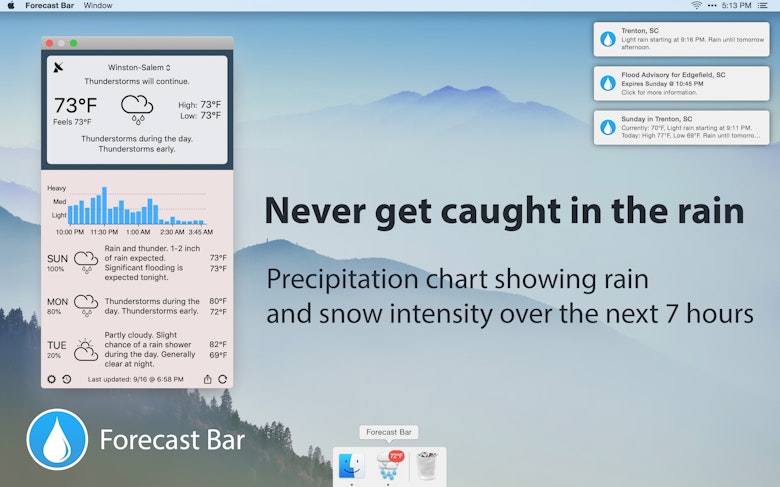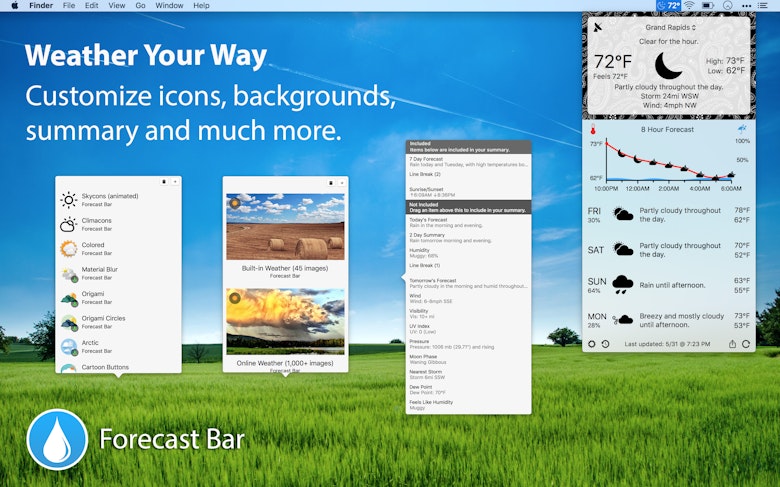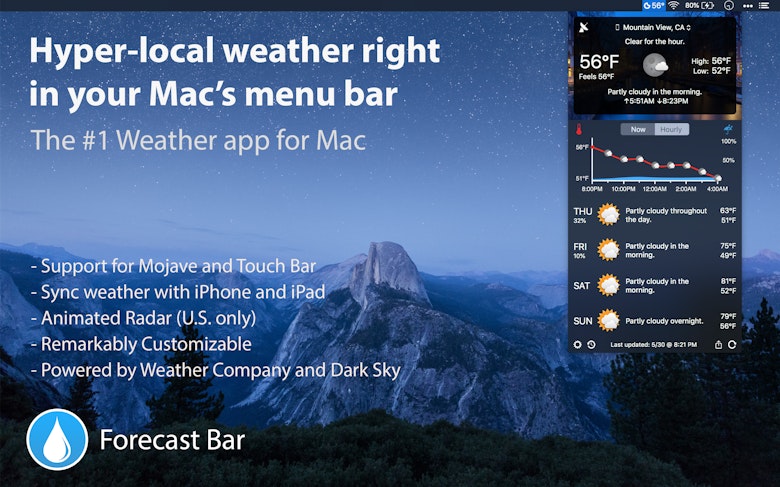 Forecast Bar features
Get weather details live
Find out live weather in an instant to know what to wear. Have a glance at the detailed weather overview, what it feels like, wind, humidity, as well as the UV index chart. The app also offers an animated compass. Finally, continuous background updates deliver the most recent weather conditions you can trust.
Check on extended forecasts
Confidently plan your day, weekend, or the whole week with the weather outlook option. Enjoy your outdoor activities at the right time and never get into the rain again. Most importantly, pack appropriately for your trips by checking on weather conditions at all destinations.
Receive daily weather reports
Wake up knowing what you are about to face throughout your day with a personalized weather report automatically delivered to you each morning. That way you only have to check the app to get the specifics. Additionally, you can also put the app in your Today widget and get all the necessary information at a glance.
Customize the weather panel and language
Configure as many locations in Forecast Bar's resizable panel as you wish and effortlessly switch between them with a few keyboard shortcuts. Fine-tune your map to see all the overlays, set your preferred language out of the 18 available, and easily change any other settings to your liking.
Travel on the weather time machine
Check the weather up to 70 years in the past or future with a single click. See how the weather has been changing over decades and what the predictions say now. This Forecast Bar functionality is indispensable for journalists or researchers writing articles and reports. And a good fun too!
Don't spend time on sync or updates
Treat Forecast Bar as your ultimate weather assistant that's always there doing its work. The app automatically updates to new versions and sources the latest weather conditions. What's more, Forecast Bar uses iCloud syncing so that all your settings across iOS, Apple TV, and Mac are exactly the same.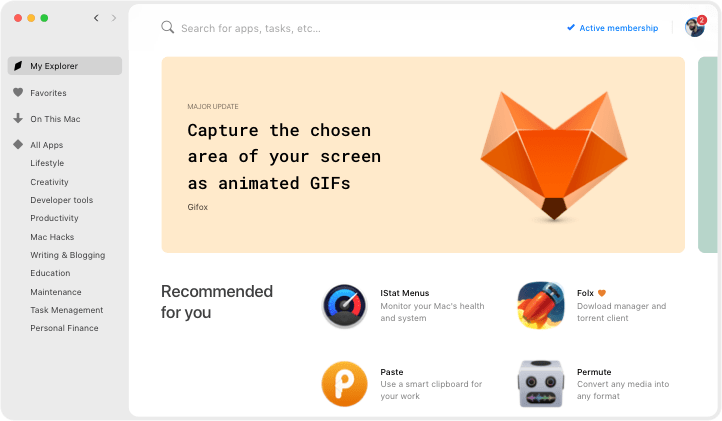 We love Setapp
---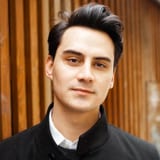 Very impressed with World Clock Pro @setapp @minimuminc. Making light work of time differences 🤘yew. How MacOS still doesn't have some kind of digital clock widget is mind boggling.
jessengatai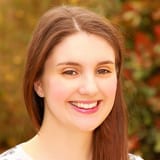 I have used Endurance (http://enduranceapp.com ) which is on @setapp to try and extend my battery life, 12 hour flight from Vienna to LAX and I spent about 8 hours working on an essay - not bad going!
Rosemary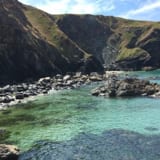 Wow just downloaded Setapp for my Mac - the value here is amazing. Some of the apps cost more than the monthly subscription alone and there are some amazing apps like Ulysses, RapidWeaver etc. @setapp
Mark Mitchell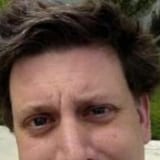 Discovered @PDFpen via @Setapp. Worth it just for the stellar OCR job it does on poorly-scanned assigned readings. Now to start playing with all those PDF editing features...
Nate Dickson