Sounds good? Well it looks good too.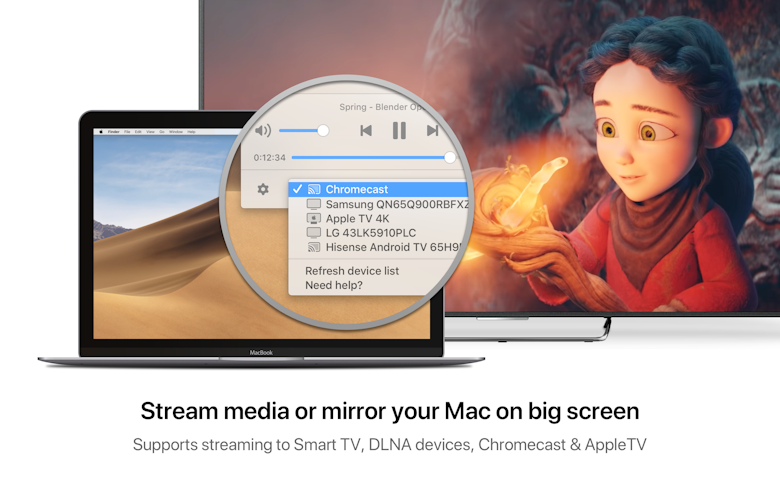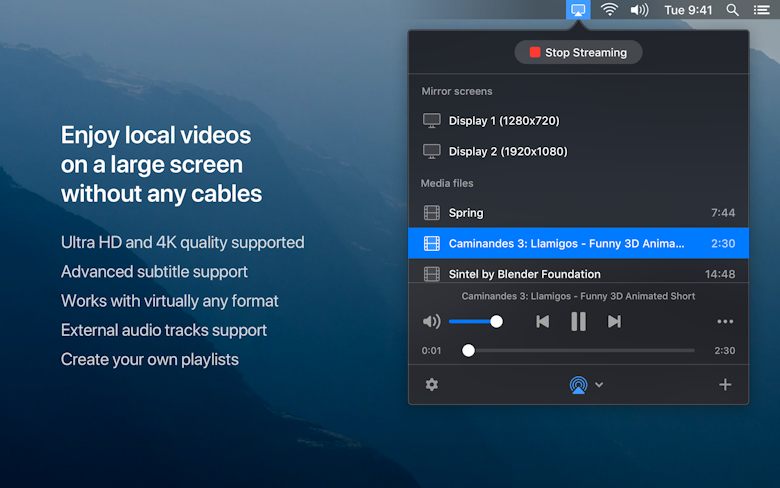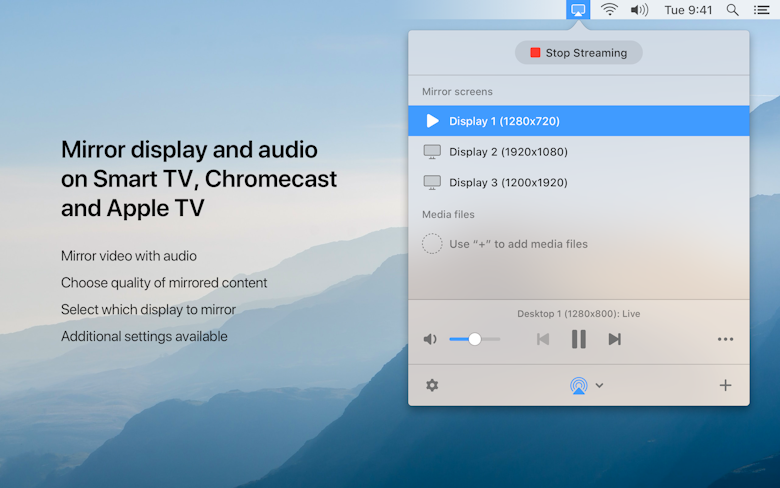 JustStream features
Cast video to any screen
With JustStream, you can easily play video content on Smart TV, Apple TV, or Chromecast. As long as your devices are connected to the same Wi-Fi network, you'll be able to stream uninterruptedly. The app supports 4K and HD resolutions, so you'll be able to maintain the best quality.
Trouble-free setup
Turn on the TV and check the Wi-Fi connection. Once you launch the app, it instantly appears in your menu bar. Choose the device to stream to — the arrow next to the AirPlay icon will open the list of available devices. Once you're ready, hit "Start Streaming." As easy as that.
Mirror Mac's screen to TV devices
Show what's happening on your Mac's screen. You can mirror a presentation, play or a personalized video playlist, and even demonstrate how apps work. If you want more visibility, choose to highlight mouse clicks or mirror mouse pointer to a TV screen.
Every TV device covered
Mirror content to Chromecast or Chromecast Ultra. Use the app with AirPlay-connected TVs. Connect to Smart TV and other DLNA devices. Every big TV manufacturer, from Sony to Samsung, is supported. So it's fair to say JustStream is one of the best in terms of compatibility.
The abundance of file formats
You don't have to worry about whether your file will play on TV. JustStream makes every file that is playable on your Mac playable on TV. What's more, when you're mirroring the screen from Mac, the app picks up both — external and embedded audio, ensuring the best sounding.
Adjust streaming to your needs
You can choose to stream videos with subtitles, and if you stream to Chromecast — customize encoding, fonts, and colors. Customize the transcoding settings and scale your display to get the best quality. If there are multiple screens connected, the app lets you choose the right one.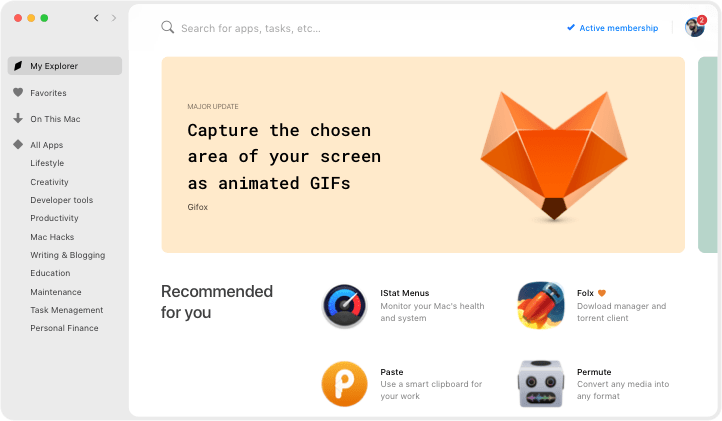 We love Setapp
---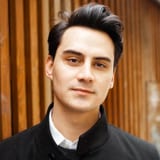 Very impressed with World Clock Pro @setapp @minimuminc. Making light work of time differences 🤘yew. How MacOS still doesn't have some kind of digital clock widget is mind boggling.
jessengatai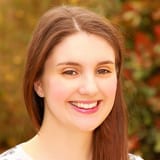 I have used Endurance (http://enduranceapp.com ) which is on @setapp to try and extend my battery life, 12 hour flight from Vienna to LAX and I spent about 8 hours working on an essay - not bad going!
Rosemary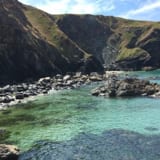 Wow just downloaded Setapp for my Mac - the value here is amazing. Some of the apps cost more than the monthly subscription alone and there are some amazing apps like Ulysses, RapidWeaver etc. @setapp
Mark Mitchell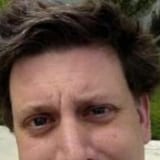 Discovered @PDFpen via @Setapp. Worth it just for the stellar OCR job it does on poorly-scanned assigned readings. Now to start playing with all those PDF editing features...
Nate Dickson