Early new movie rentals arriving to iTunes
Of all the joys, depriving someone of a long-awaited movie premiere feels like crime. But with cinemas closed all around the world due to the outbreak of Coronavirus, we have to put up with the reality and stay safe at home. The good news is many studios are willing to release new movies online to support you.
Universal is actively taking recent releases, including those that should be still in cinemas, to iTunes as movies for rent. Disney brings original premieres into Disney + while launching the service across many new locations. In other words, Hollywood is proving to be a cutie-pie. Here's a full guide to renting movies online on Mac — the same movies you've been craving to watch in cinema over the last months.
How movie rental works on Mac
Just to make it clear, when we're referring to iTunes, we also mean Apple TV — which is a substitute for iTunes on macOS 10.15 Catalina, macOS 11 Big Sur and later. In 2019, Apple split iTunes into three dedicated apps — for music, movies, and podcasts. So if you're using one of the newer systems, you'll access all iTunes movies in the Apple TV app. With iTunes on older macOS versions, all media is packed into one interface.
The process of renting or buying online movies on Mac remains pretty much the same for iTunes and Apple TV. Once you find the movie you're looking for, click Rent — the button is below the Buy option. Enter your Apple ID password and follow the on-screen instructions to complete your purchase.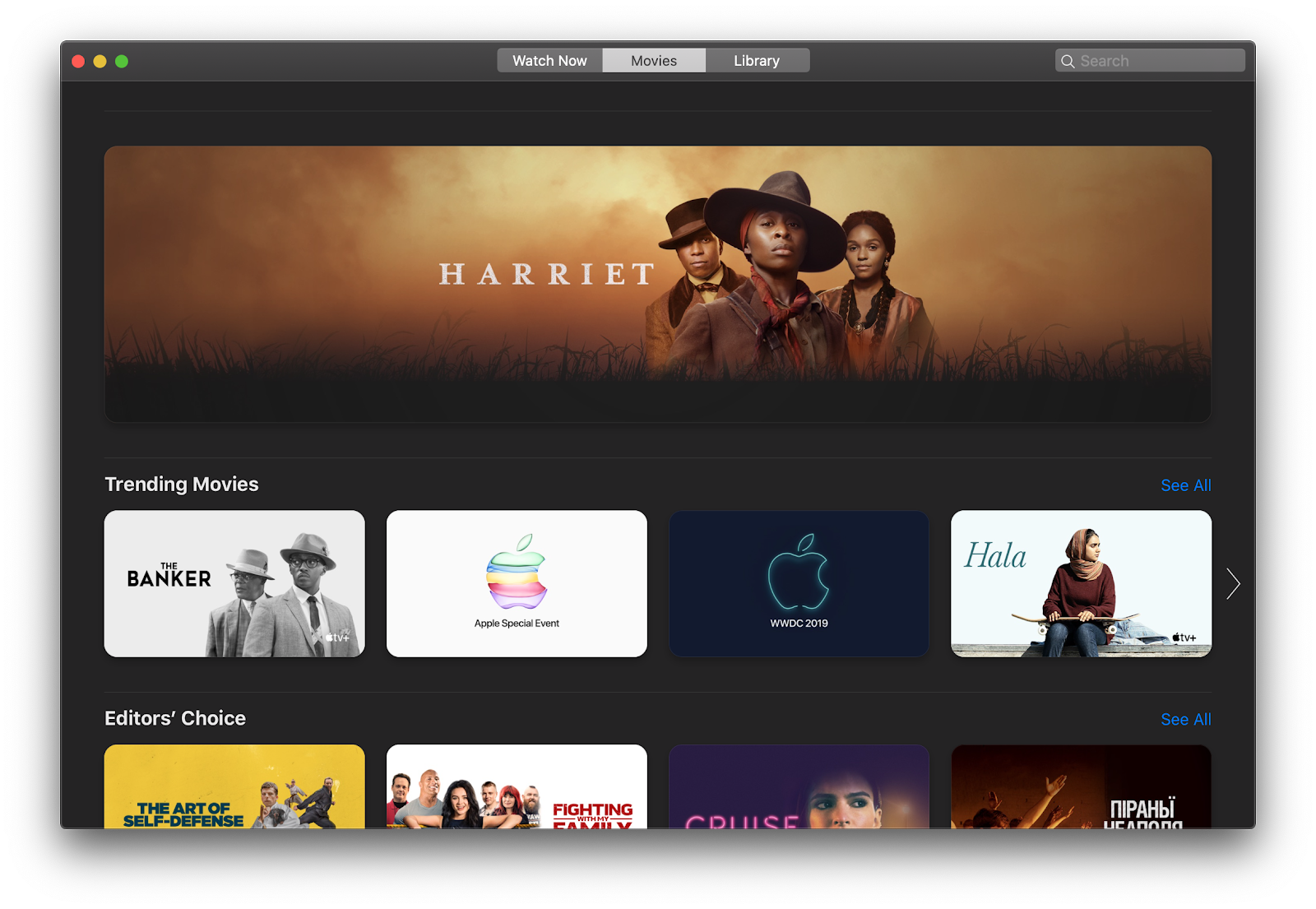 Here's how to stream rented movies in iTunes:
Open iTunes and navigate to the Movies tab in the upper-left corner

Click on Rented — you'll see the option only if you have active movie rentals associated with your Apple ID

Hover your cursor over the movie title and hit Play to start streaming

Click Download if you want to save the movie for offline viewing.
Here's how to stream rented movies in Apple TV:
Open Apple TV > Library

Select Rentals in the left sidebar. Again, you'll see the option only if you have active movie rentals associated with your Apple ID

Hover your cursor over the movie title and hit Play to start streaming or Download to save for offline viewing.
Once you get new release movies for rent — be it through iTunes or Apple TV — you have 30 days to watch them. After you hit the Play button, you have 48 hours to finish watching the movie. A very solvable problem when you're locked at home, right?
A huge perk of iTunes movie rentals is that you don't have to limit yourself to a Mac only. Rentals are available on all your devices that have Apple TV or iTunes and are associated with your Apple ID.
The newest Apple TV movies brought to you
Note that the availability dates are indicated for the U.S., so you might need to check the dates in your app if you're in a different country. But no worries, since these big releases are relevant for all countries with Apple TV support, you'll definitely have access to new movies coming out in the nearest time.
Birds of Prey
Available March 24
Warner Bros. made us all a huge favor by releasing Birds of Prey a few months earlier than planned. Margot Robbie and her fascinating portrayal of Harley Quinn are definitely worth one of your quarantine evenings. Maybe two. Explore the mix of feminism, rudeness, and bold colors in this highly rated comics-style movie.
Star Wars: The Rise of Skywalker
Available March 13
Finally, the finale of a thrilling Skywalker Saga millions of fans have been anticipating for the last few months. Witness the battle between the Jedi and the Sith, and may the Force be with you! Great news for the Disney+ subscribers — you already have free access to the movie.
EMMA
Available March 20
The new adaptation of Jane Austen's romantic novel, EMMA, revives the familiar story about youthful hubris, marriage, and social class. Familiar, yet very fresh. Anya Taylor-Joy and her delicious paleness, enchanting costumes, and amusing adventures embellished with the spirit of the 19-th century England.
Frozen II
Available March 30
Frozen II is a sequel to Disney's beautifully animated musical fantasy about Elsa the Snow Queen and her superpowers. A fascinating journey that defines the future of Elsa's kingdom and, very possibly, keeps you entertained.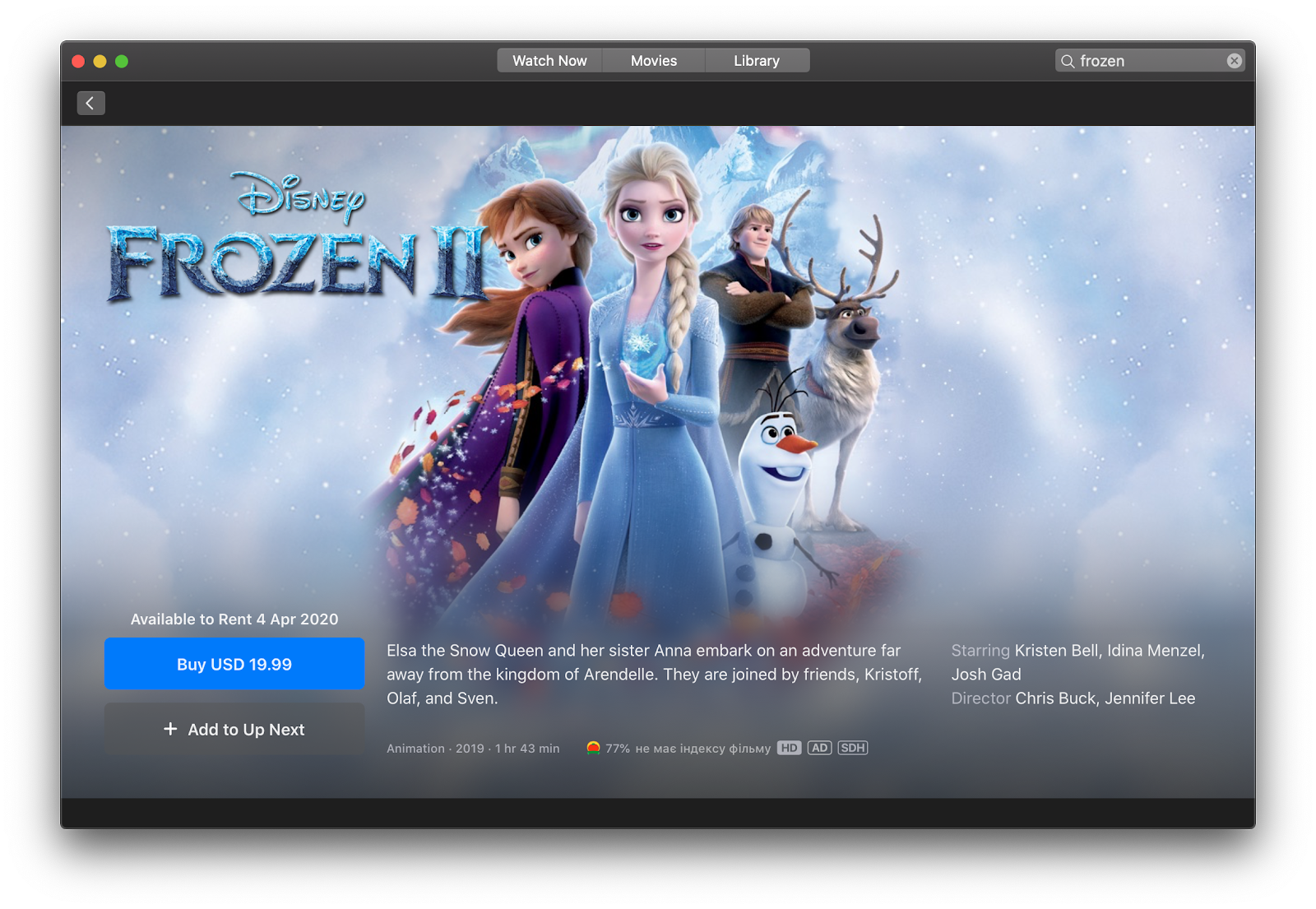 The Hunt
Available March 20
Call it the elitarian version of Hunger Games. The movie illustrates a dark conspiracy of the elites, in which real people are hunted for sport. But it seems like things are about to change as one of the prays turns tables on the creators of this cruel game.
The Invisible Man
Available March 20
If staying at home 24/7 deprives you of too much dopamine, here's a truly scary movie from the creator of Insidious and Saw, Leigh Whannell. A woman hunted down by an invisible ex — or is it all in her head? Eerie yet powerful.
Trolls World Tour
Available April 10
If you think the previous two are too dark for you, watch the trolls — no one could ever regret this decision. Trolls World Tour is a sequel to the universally loved DreamWork musical starring Justin Timberlake, Anna Kendrick, and a whole lot of lovely colorful creatures.
Where else will new movies for rent appear?
Coronavirus outbreak basically added "binge-watching" to everyone's dictionary. A few months ago, only true Netflix evangelists could survive watching 3 episodes of a TV show in a row, and now everyone has this superpower. According to Nielsen stats, Americans streamed 85% more video in March 2020 than a year before. This sounds like the reviewed Apple movies won't satisfy your hunger — you will need more.
The best solution is to get a video streaming subscription that will keep bringing content right into your bed. Here's the list of the best movies coming out this month or in the nearest future to the beloved Netflix, Hulu, and Apple TV. Some of them are not new but totally binge-worthy.
Hulu big releases in spring 2020
Parasite (2019)
Paranormal activity 3 (2011)
Kill Bill: Volume 1 (2003) and Volume 2 (2004)
Mrs. America (2020)
Who let the dogs out (2019)
Hulu subscription cost: $5.99 per month.
What's coming to Netflix
Brews Brothers (2020)
The Innocence Files (2020)
The Matrix (1999)
Netflix subscription cost: Starting at $8.99 per month.
Apple TV movies by subscription
Home before dark (2020)
Defending Jacob (2020)
Trying (2020)
Apple TV+ subscription cost: $4.99 per month.
Optimize your video streaming setup
Netflix and Hulu are not the only useful subscriptions to get during the quarantine. Full disclosure, you'll be spending a lot more time with your Mac than before. And while your Mac is very mortal, and doesn't always work the way you like, this is the best time to strengthen it with a subscription like Setapp. 180+ Mac applications — including many that help you improve video streaming, remove clutter, and download media — at the cost of $9.99 per month. Think about it as a health resort for your Mac, which, by the way, is totally free for the first seven days.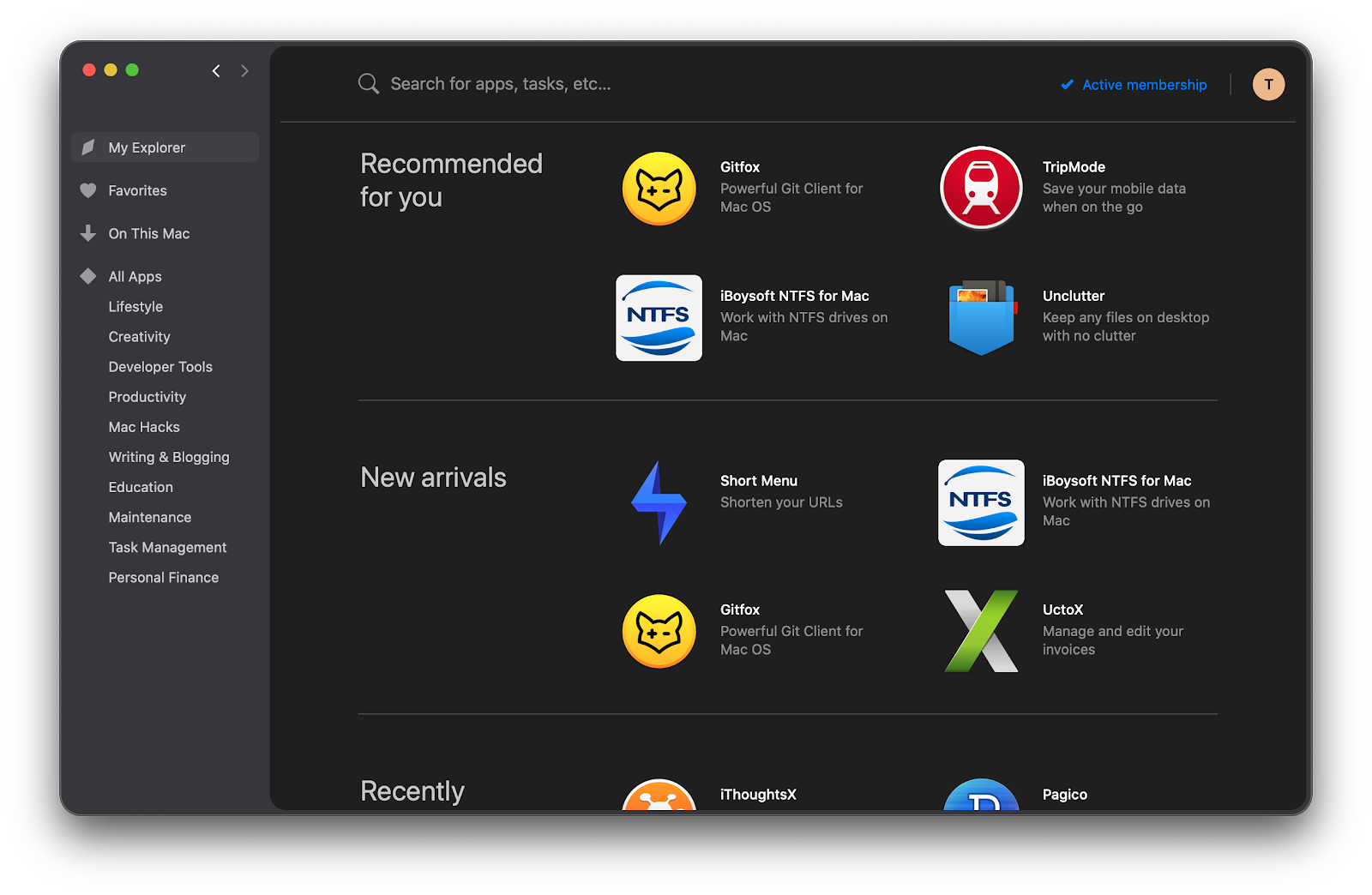 Here are a few apps available on Setapp, which will help you deal with Apple movies — and any other movies on Mac.
Catalogue your findings with Movie Explorer Pro
Once your collection of favorite iTunes movies grows big — and it certainly will at some point — you'll need to think about a centralized spot for keeping your faves. Luckily, there's a ready-to-use solution called Movie Explorer Pro. The app indexes video files that are stored on your Mac formatted as mp4, mkv, m4v, or avi, and automatically brings them into one handy catalog.
What's more, Movie Explorer Pro is a true treasure for movie fans who're used to keeping old DVDs at home. That's right, you can take all of them into your digital collection, too. The app has a built-in barcode scanner enabling you to catalog DVDs, HDs, 3Ds, and many more video formats. No need to rely on movies online whatsoever.
Downie for saving online movies
If for any reason you can't find movies for rent, you have two options — watch them online or download on your Mac. Saving videos is promising a smooth experience, which doesn't depend on the quality of your WiFi. This is especially relevant in the time of quarantine, when servers are overwhelmed with everyone going online.
To solve the problem, get Downie. It's a Mac app that lets you download YouTube, Facebook, Instagram, and Vimeo videos in one click. Once you find the video, drag it onto Downie, and wait for the download to complete. You can also choose subtitles and download them alongside your video, or — if it's YouTube music you want to capture — save audio only.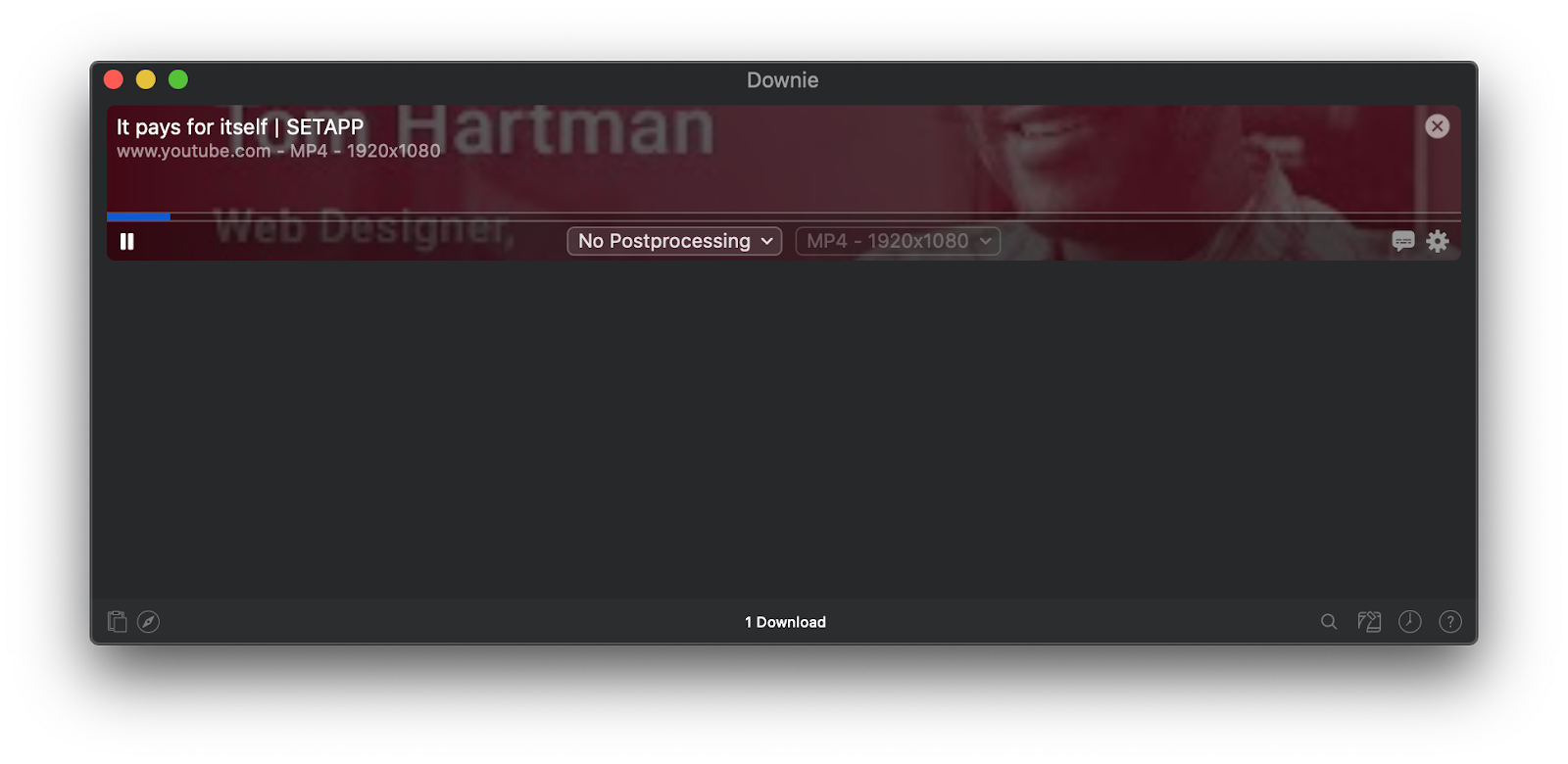 Note that if you're saving videos from YouTube, you should own the permission of a copyright holder. The content you download should be copied for personal use only — and yes, your quarantine is the case.
Take movies to iTunes with iFlicks
If you want to go the other way round and import your content to iTunes, you need iFlicks. Understandably, for those who rent movies on iTunes, it remains the central point for keeping content. So instead of trying to download it, bring your other TV shows and movies to iTunes.
The app also acts like a video converter, bringing all media into one streaming format — without reencoding or quality damage. Whether it's mp4, mkv, or m4v, everything fits in. The iFlicks process is seamless — you drag the video file onto the iFlicks window, hit Start and wait a few seconds until the video is processed. That's it. iFlicks automatically converts and uploads your content, while also taking care of updating the metadata.
Plus, you can use the app to optimize your Apple movies for iOS screens. iFlicks comes with dedicated presets for adjusting the quality based on your type of device.
JustStream for big screen satisfaction
Once you find new movies to rent, get JustStream to take those to a big screen — and relish every moment of your watching experience. In contrast to Apple's native AirPlay, JustStream covers virtually all types of TV screens. Smart TV, Chromecast, or Apple TV, a quick wireless connection will take a movie anywhere.
Another benefit of using the app is that it has a handy playlist feature. So if watching new movie rentals is your only plan for the whole day, you can set up a playlist in advance, and start streaming. This is how JustStream helps build a virtual cinema at your home. No strangers, and the popcorn is all yours.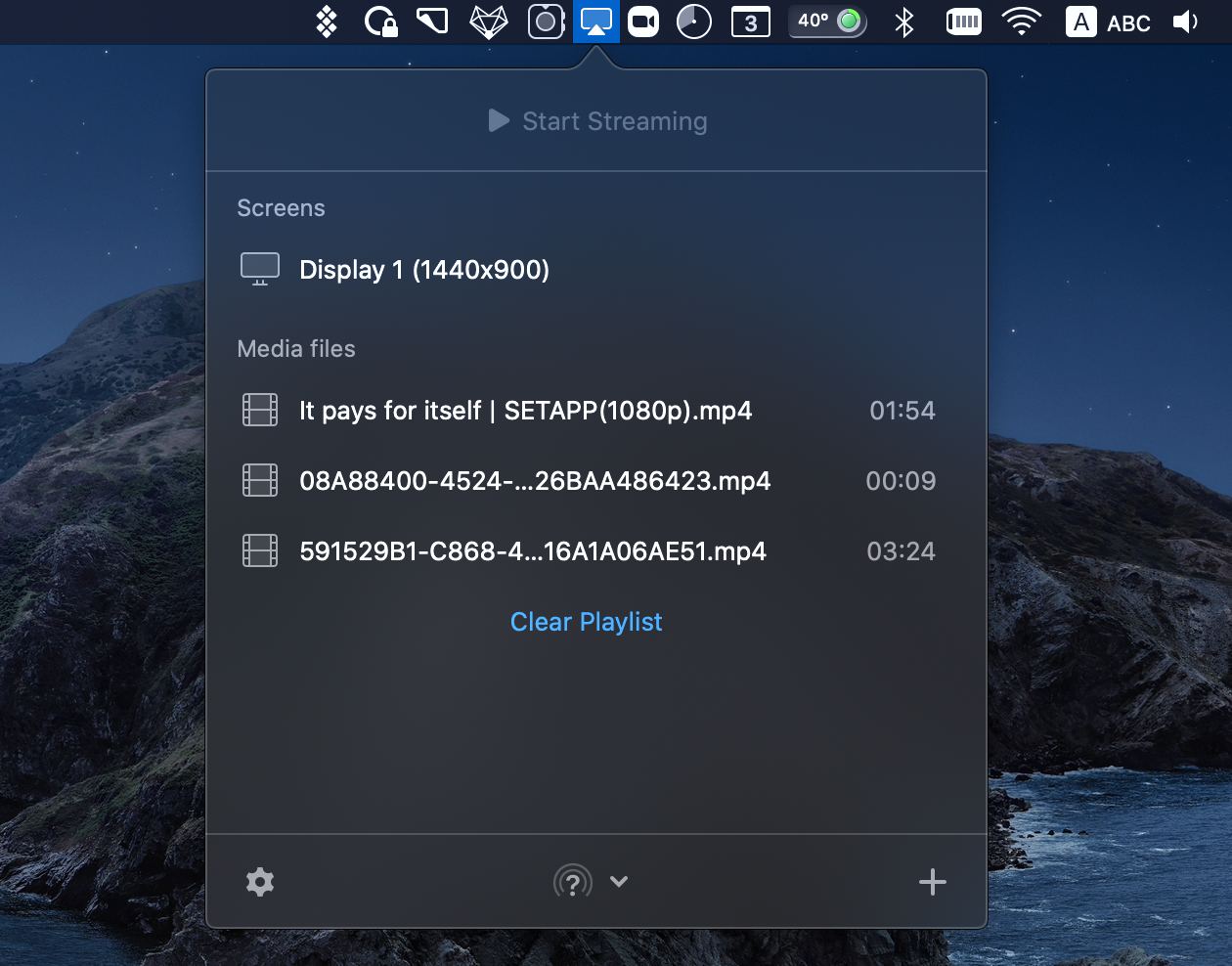 These are only some of the options in a huge ocean of goodies that have been made available during the quarantine. So don't give up on curiosity! We wish you a non-boring time with movies for rent and Setapp enriching your Mac with the best software. Stay safe and entertained — these immune system boosters are free forever.