How to fix Hulu not working on Mac
In 2021, video streaming services are everywhere, and there's barely anyone who is satisfied with using just one of them. Since most cost under $10 a month, it's still cheaper to get a few than even pay for a cable TV service.
Netflix and Amazon Prime Video are probably on everyone's radar. But if you want to diversify your media diet, where do you go? Disney+ is a great subscription for family-oriented content, but otherwise Hulu (which is also owned by Disney) should be your top choice.
Besides carrying content from its partner networks like ABC, NBC, Fox, and more (which gives you titles like The Simpsons, Saturday Night Live, and South Park), Hulu also invests in original programming like The Handmaid's Tale and The Morning After.
Hulu's pricing starts at an affordable $5.99 a month (with ads), goes up to $11.99 to remove ads, and has a $64.99 option to include live TV. But the best deal you can get is when you bundle Hulu together with Disney+ and ESPN+, which you can do starting at $13.99 a month.
When you subscribe and watch Hulu regularly, at some point you might experience the Hulu app not working or loading for some reason. It might be frustrating at the moment, but the good news is you can solve Hulu streaming issues quite quickly by following our troubleshooting guide below.
Why isn't Hulu working?
There are two major Hulu issues usually at play: you either might find the Hulu app down or you could have internet connectivity problems of your own. Both of these issues can have various origins and thus be approached from a few angles. Let's go through each one in more detail.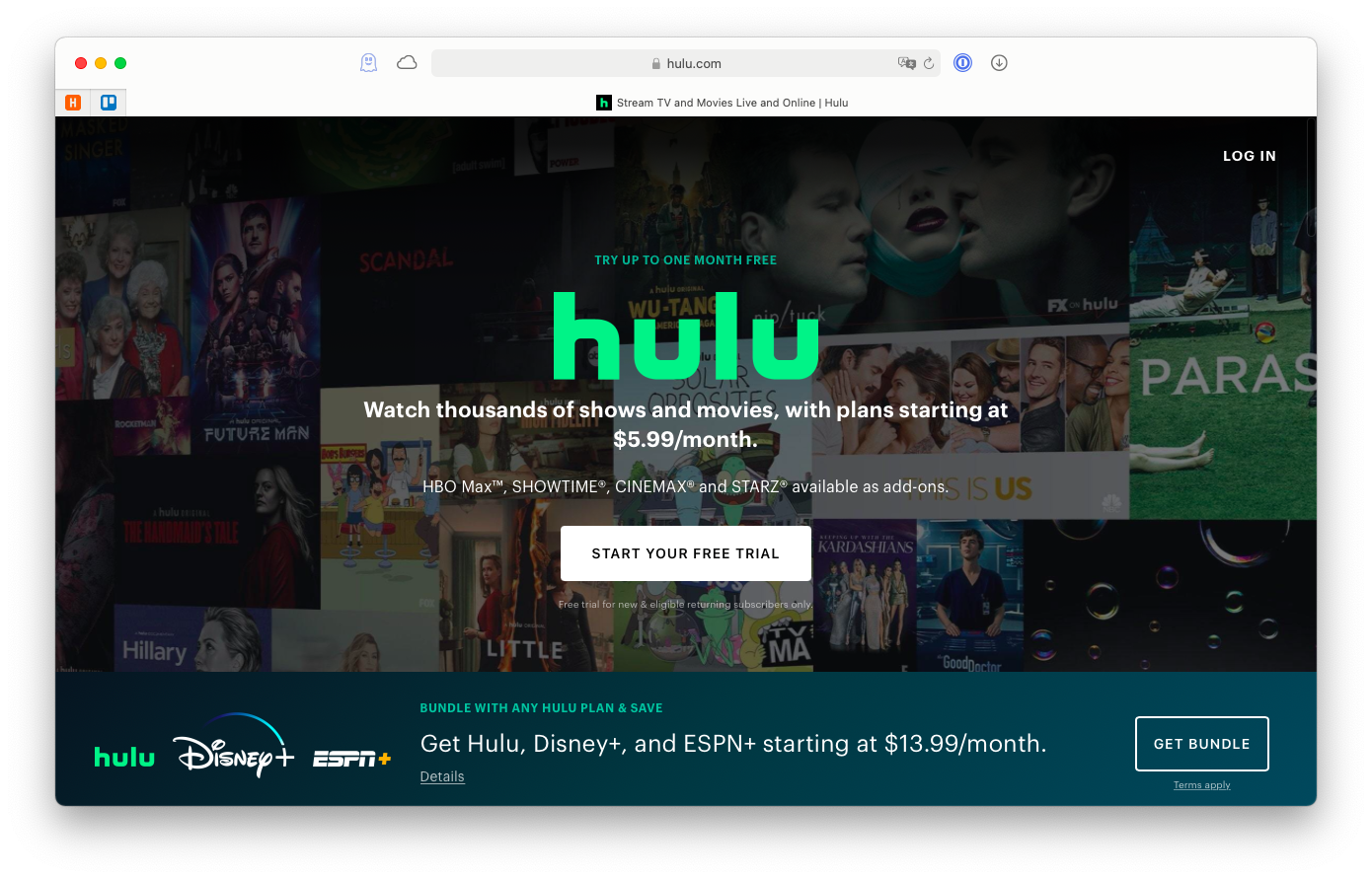 1. Check if Hulu is down
One of the most popular reasons for Hulu not loading has nothing to do with your setup per se — the service itself just might be down for various reasons.
The first thing to do then is to check Hulu status on one of the monitoring websites, such as Downdetector.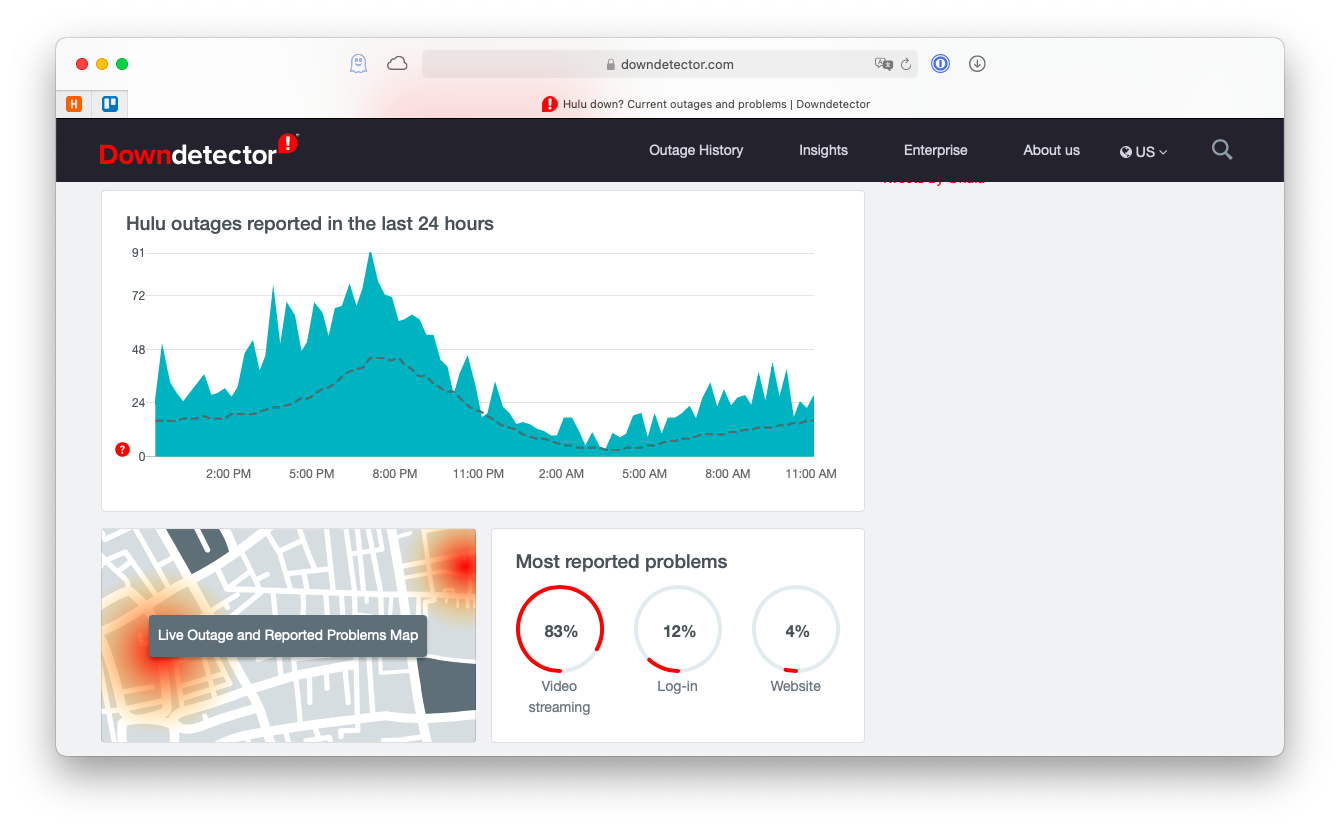 If nothing signifies any Hulu streaming issues so far, also check the #huludown hashtag on Twitter as well as updates on Hulu's official twitter handle @hulu.
2. Tweak your Hulu account settings
In case you find out that Hulu won't play for reasons other than server malfunction, it might have something to do with your account settings.
Make sure that your Hulu app is up to date:
On Apple TV, go to Apple Store ➙ Purchased section
On Android TV, go to Apps ➙ Google Play ➙ My Apps
On Playstation, go to TV & Video ➙ All Apps ➙ Hulu Options ➙ Check for Updates
Naturally, if you're using a web app, you're always on the latest version. However, it might help if you deactivate and then reactivate the devices you use to connect to hulu.com:
Sign in to secure.hulu.com/account
Select Manage Devices
Remove devices in the list that have troubles playing Hulu content
Sign back in using those devices once again
3. Clear the Hulu web app cache
Once you know that your Hulu keeps freezing not because of the server and not because of your devices, the issue might be located in your browser.
There are two things at play here: your browser might be not recently updated and Hulu web app's cache could be saved improperly within the browser.
To update your browser:
For Safari, check System Preferences ➙ Software Update, since Safari is part of macOS
For Firefox, go to Preferences ➙ scroll down and find "Check for updates"
For Google Chrome, visit Preferences ➙ Safety check ➙ Check now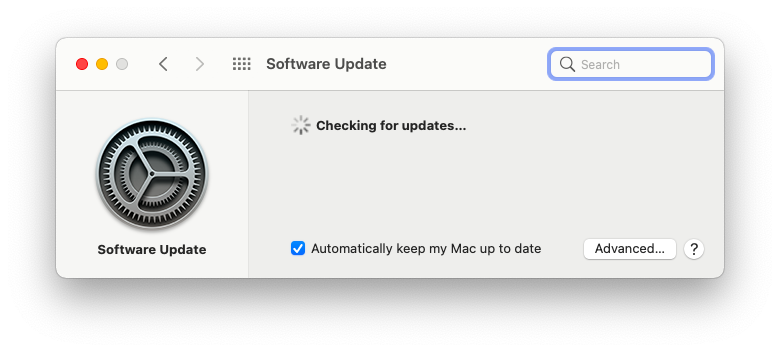 The next step is to delete Hulu's web cache. The steps are similar for all major browsers, so here's how to do that in Google Chrome:
Go to Preferences (⌘ + ,)
Click "Privacy and security"
Select "Clear browsing data"
Switch to Advanced, pick the "All time" time range, and check all the boxes
Clear data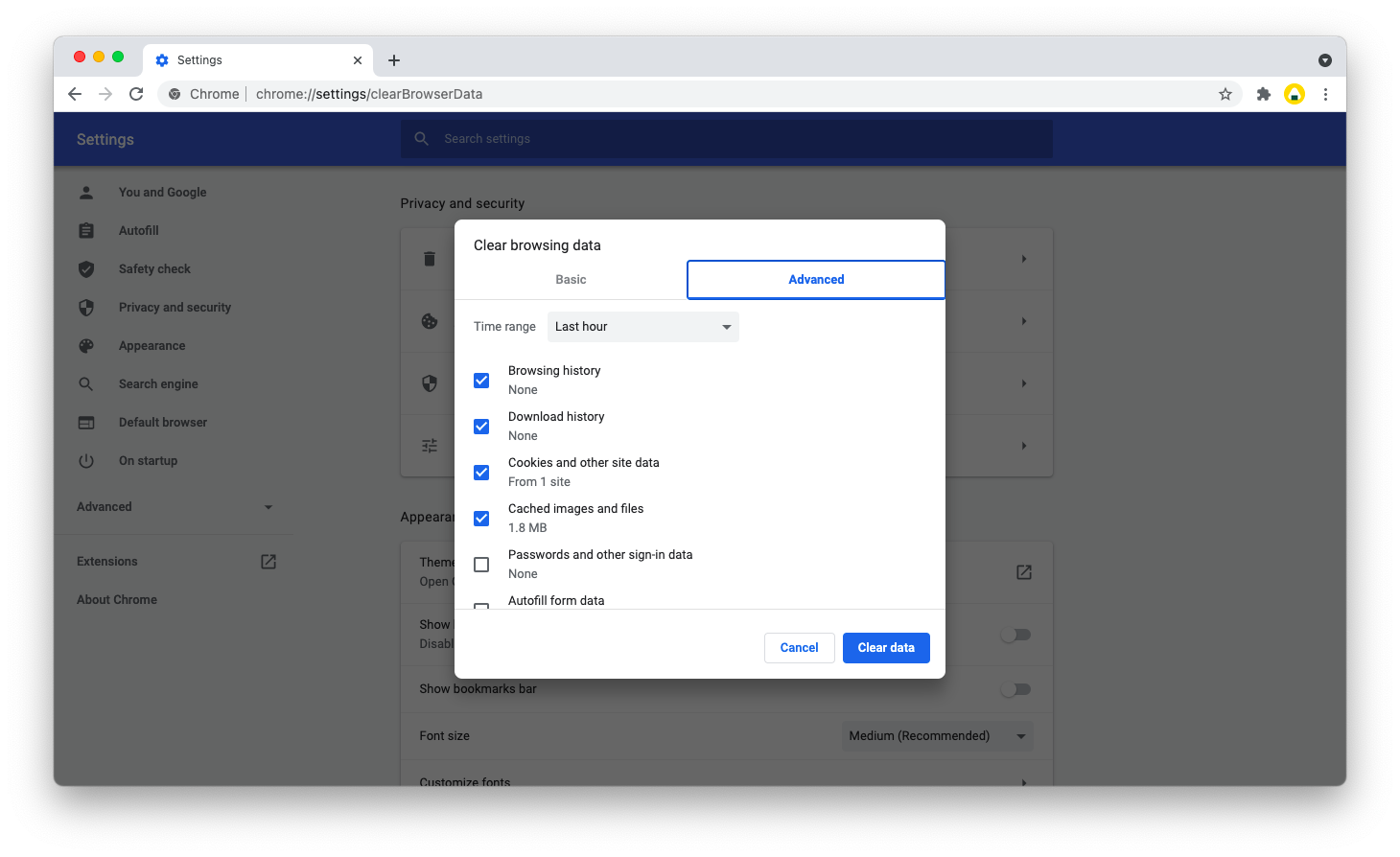 These two steps above should resolve any problems you might have with the Hulu web app. You can repeat this sequence as needed or do it all at once using an app like CleanMyMac X.
CleanMyMac X is the world's leading Mac optimization software, perfect for cleaning, protecting, and bringing your Mac into shape just in a few clicks. For example, you can run optimization scripts to free up RAM or reindex Spotlight; you can also identify heavy files that are rarely being used, etc.
For our purposes right now, here's how to use CleanMyMac X to update apps and delete app cache:
Launch CleanMyMac X
Navigate to the Updater tab, check your browser, and click Update
Go to Privacy, click Scan
Check your browser
Click Remove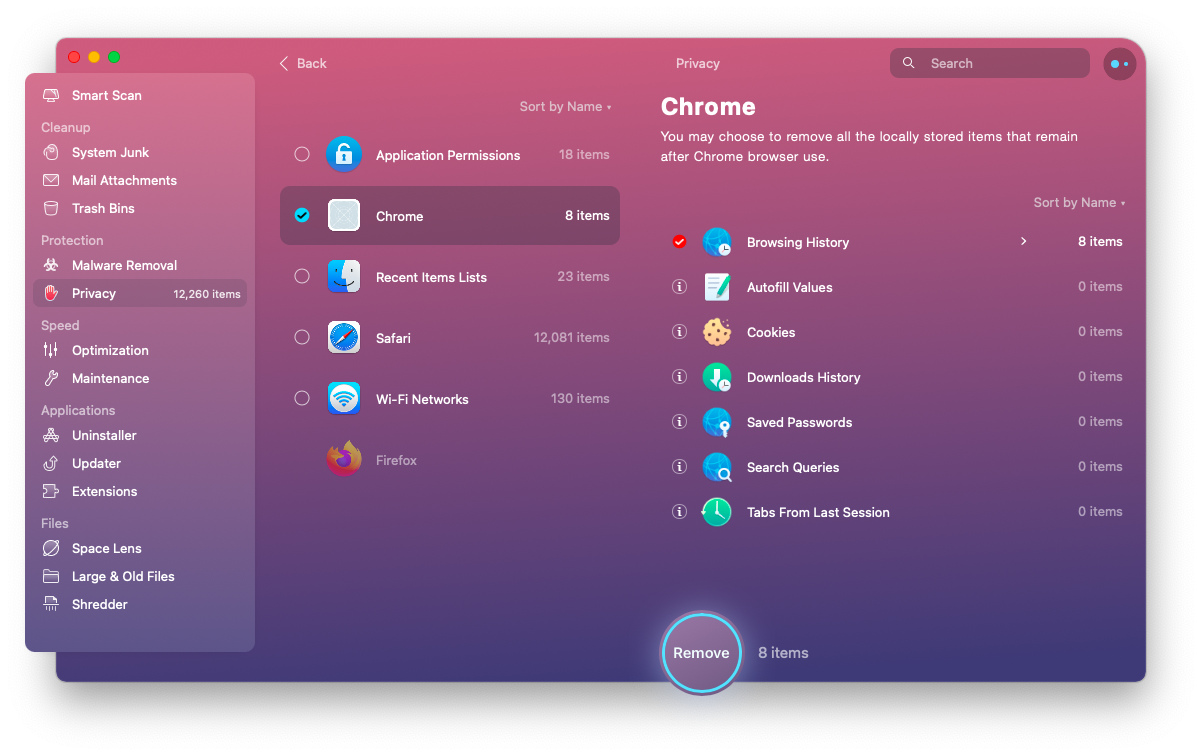 4. Go around Hulu location restrictions
Hulu is famously only available in the US, which has to do with the amount of content they are licensing from various networks — each of those shows or movies would have different licensing rights in different countries. So if you're not based in the US or are temporarily out of the US, accessing Hulu might be a problem.
However, there's a special Hulu location trick that you can exploit — using Hulu through a properly configured VPN (virtual private network) service. It works by using a VPN server located in the United States. Since some of those servers are well-known to be VPN servers, not all VPN apps are up for the task. That's why you should consider using ClearVPN, which offers an automatic configuration to watch Hulu from anywhere.
ClearVPN is the most seamless VPN experience out there. Rather than fine-tuning remote servers and tweaking lots of settings, ClearVPN offers you one-click access to dozens of locations all over the world and features special presets for anything from disabling ads to getting rid of malware to accessing streaming services from all over the world.
Here's how to sign up for Hulu with ClearVPN:
Launch ClearVPN
Switch to the All Shortcuts tab
Click Hulu ➙ Activate
Select "Go to Hulu"
Sign up for an account on Hulu's website
Enjoy!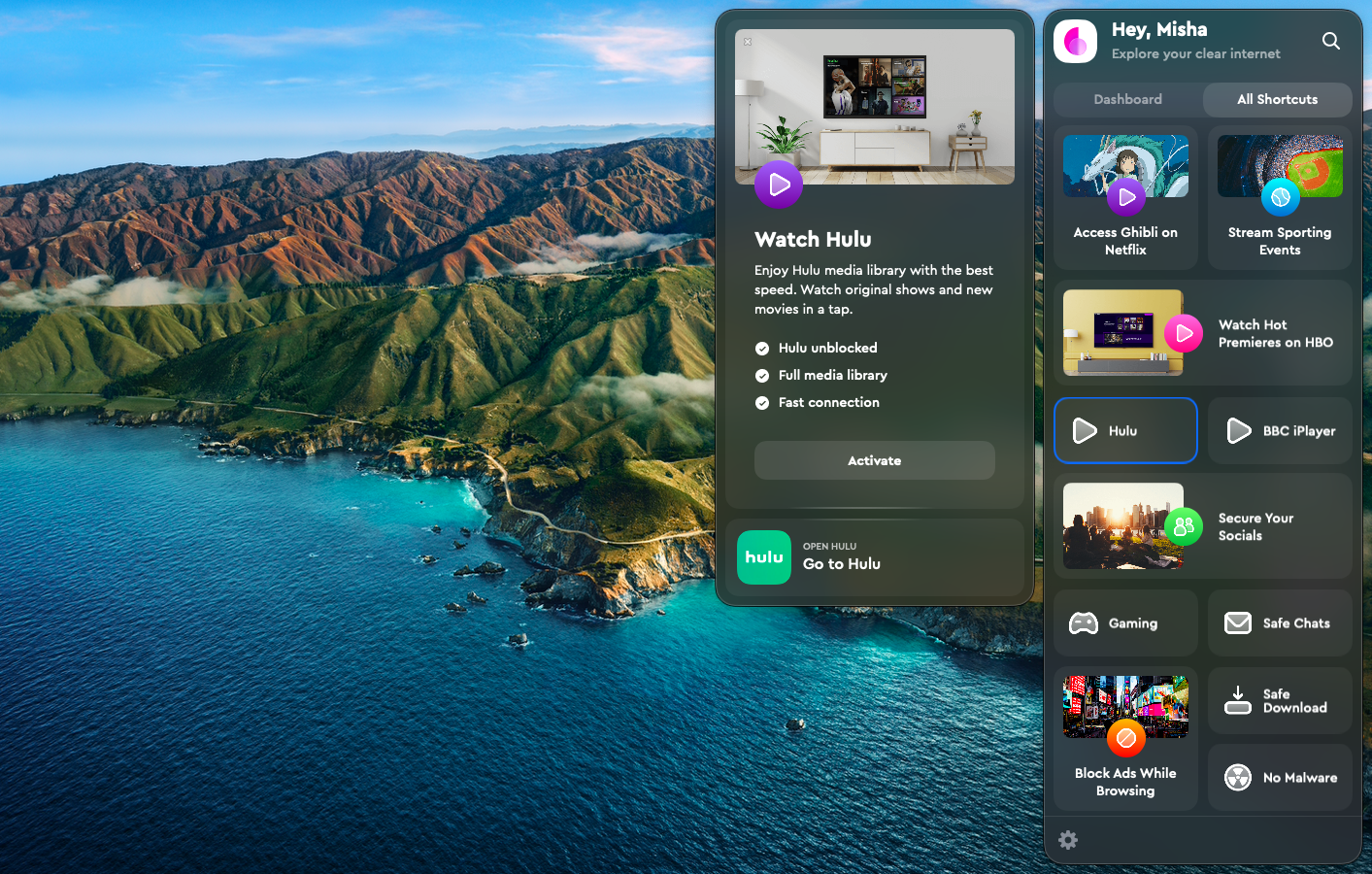 5. Fix internet connectivity issues
The last important potential reason for why isn't Hulu working has to do with your own network connection. If your speed is below the recommended stable 3 Mbps, Hulu might not work properly. To test your connection, you need a proper network analyzer like WiFi Explorer.
WiFi Explorer gives you all the information you need about your network at a glance. You see your signal strength, bandwidth, signal quality, max rate, noise level, and more. An extensive troubleshooting guide in the app helps you see what every number means, find anomalies, and fix them quickly. Thanks to WiFi Explorer, things like channel interference are very easy to find and then reset your router, and watch Hulu seamlessly once again.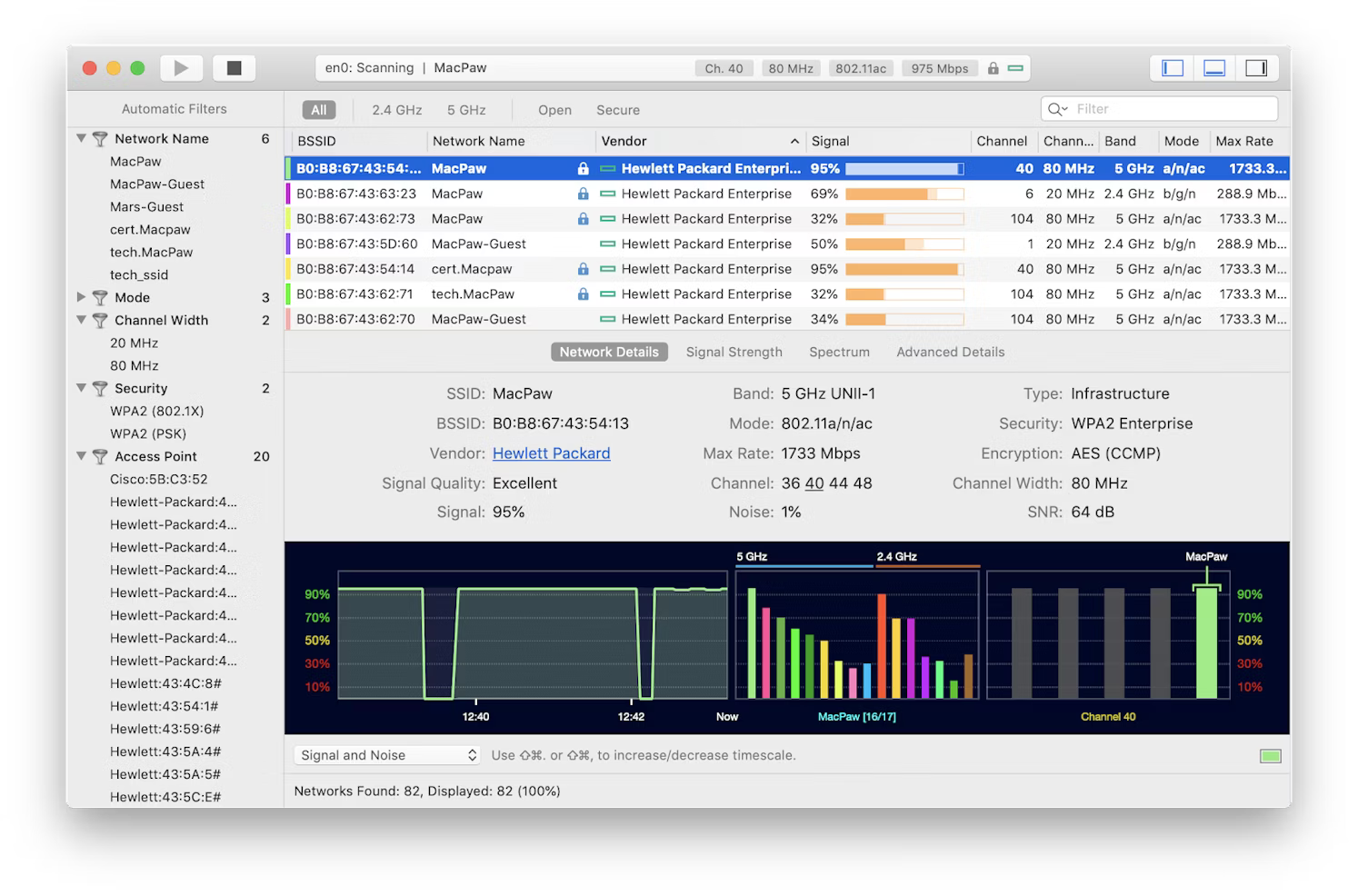 As you can see, when you find Hulu app down, there are at least five steps you should consider to troubleshoot it, from removing your devices in the account settings, to cleaning the app's cache with CleanMyMac X, to performing the Hulu location trick with ClearVPN, to fixing your own connection with WiFi Explorer.
Best of all, CleanMyMac X, ClearVPN, and WiFi Explorer are available to you for free with a seven-day trial of Setapp, a platform with more than 210 carefully curated apps for your Mac targeted to solve a wide range of problems, from using torrents (Folx) to preventing your Mac from going to sleep (Lungo). Try every Setapp app right now at no cost and add them to your personal productivity collection!